Roof trusses play an important role in shaping the structure of your building. At present, roof trusses are considered the best alternative against wood rafters. Their preference is because they play an integral role in the architectural work of your building. Despite providing a fascinating appearance to your building, it efficiently supports the live and deadlocks. Live locks are temporary, such as wind, storms, and snow whereas, deadlocks are your permanent companions like shingles and sheathing. Whatever you are constructing, whether it is a home, workshop, garage, or office, different roof trusses are ideal for several projects. What are those types? Let's discuss each of them briefly.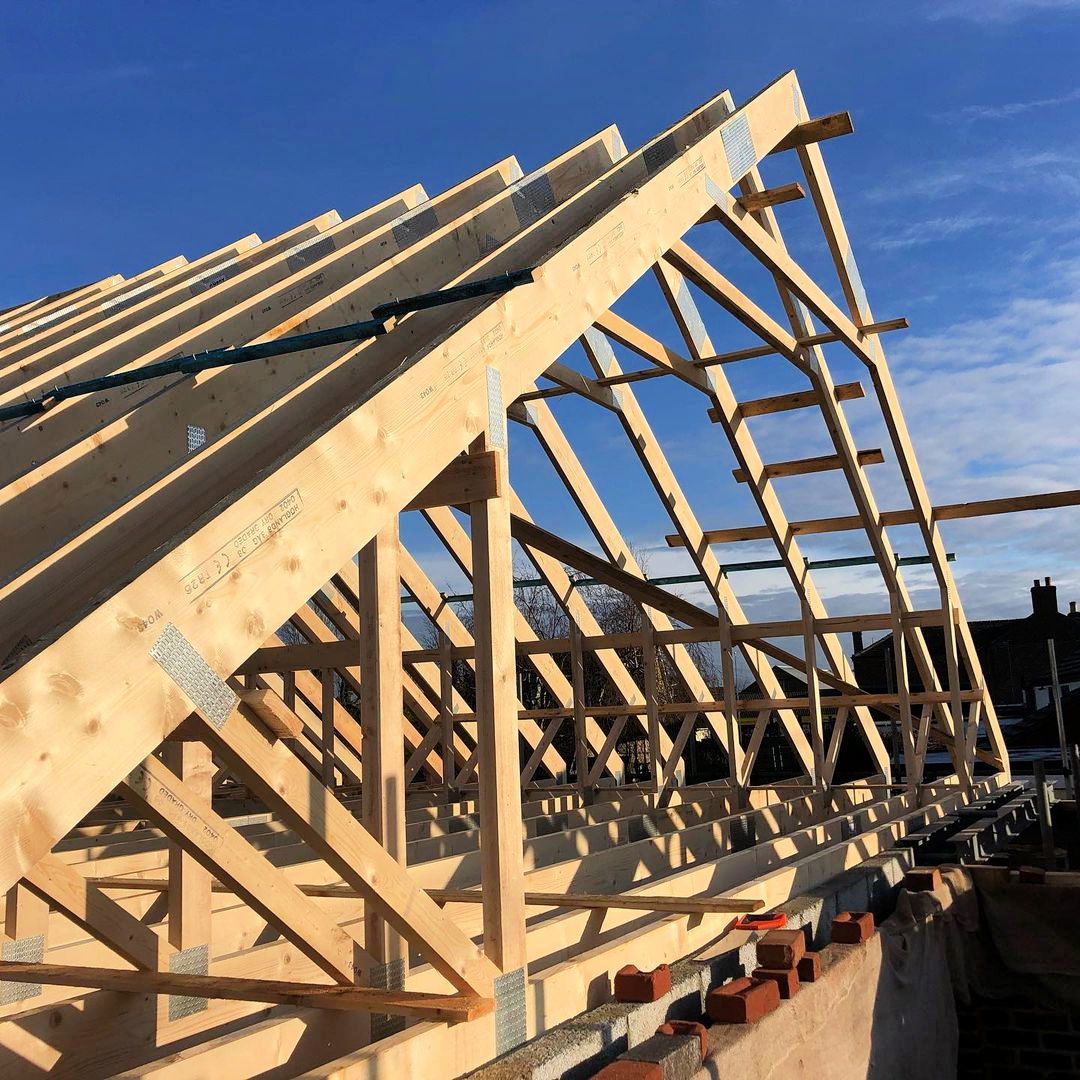 Types Of Trusses
Roof trusses are of 9 types, including all the roof trusses designs. If you are all set to construct an ideal building, you need to look at each of the following types and select that goes perfectly according to your need. Here they are
Flat Truss
Scissor Roof Truss
Hip Truss
Gabble Trusses
Raised Heel Truss
Attic Truss
Gambrel Truss
North Light Truss
Mono Truss
Flat Truss:
As the name suggests, the flat truss is for flat roofs. This truss is ideal in dealing with potential support as it is made similar to a floor truss. This type of truss is mostly applicable for commercial purposes. Since this truss is slope free; therefore, it doesn't contribute effectively for bearing loads. In short, you can say it is a parallel chord truss.
Scissors Roof Truss:
Scissor truss is the new norm in the world modern architecture. Most modern homemakers prefer this truss because of its versatility. They give the best supportive content along with a stylish interior look. Since the name suggests, it is a scissor shaped truss with an inclined lower chord that forms a slope. Moreover, it provides sufficient room in the building.
Hip Truss:
If you live in high peak areas that are mostly snowy and windy, then the hip truss is ideal. This truss gives 4 slopes around that altogether meet at the center, forming a hip. This truss proves efficient than gable trusses in snowy areas. Above all, despite providing perfect frames against wind and storm, it gives modish looks as well.
Gable Trusses:
Gable trusses are the only ones that provide several types of trusses. The most common types of gable trusses are King Truss, Queen Truss, Howe Truss, and Double-Howe Truss. All of these roof trusses have inclined slopes that form a peak on top. However, the difference among these trusses is the webbings that provide efficient support. For your convenience, Howe truss provides firm and efficient support than others.
Raised Heel Truss:
This truss acts as perfect insulation for buildings to provide efficient energy storage. The raised heel truss is slightly different from others and suits perfectly for ventilation. The additional space of this truss will reduce the compression of insulation that reduces its R-value.
Attic Truss:
Attic truss provides the most efficient storage space in a building. This truss covers both the ceiling and roof to provide a roomy look to the building. This type of truss is mostly used in making garages and warehouses where additional storage is required. Besides, to cover the ceiling and roof, it's webbing methodically frames the wall.
Gambrel Truss:
When it comes to gambrel truss, barns are always associated. In recent times, the usage of gamble truss has increased immensely. Since the farmhouses are getting popular these days, people use this truss to give their homes a cultural look. Moreover, this truss excellently provides a wide span and supplements additional storage due to its handy look.
North Light Roof Truss:
This truss goes perfectly for open concept homes. Despite its luxurious and soothing appearance, this truss goes more economical than others. A wide span of this truss provides the flawless concept of space. This truss consists of a series of web set that forms a triangular shape. Among all the building trusses, the north light roof truss can provide a comfortable space for industrial buildings.
Mono Truss:
This truss is a full truss that provides versatile comfort in the form of large storage and sunlight provision. This truss is suitable for garages, workshops, and sheds, where light and storage play a significant role. In short, it is an energy-saving truss for working sectors.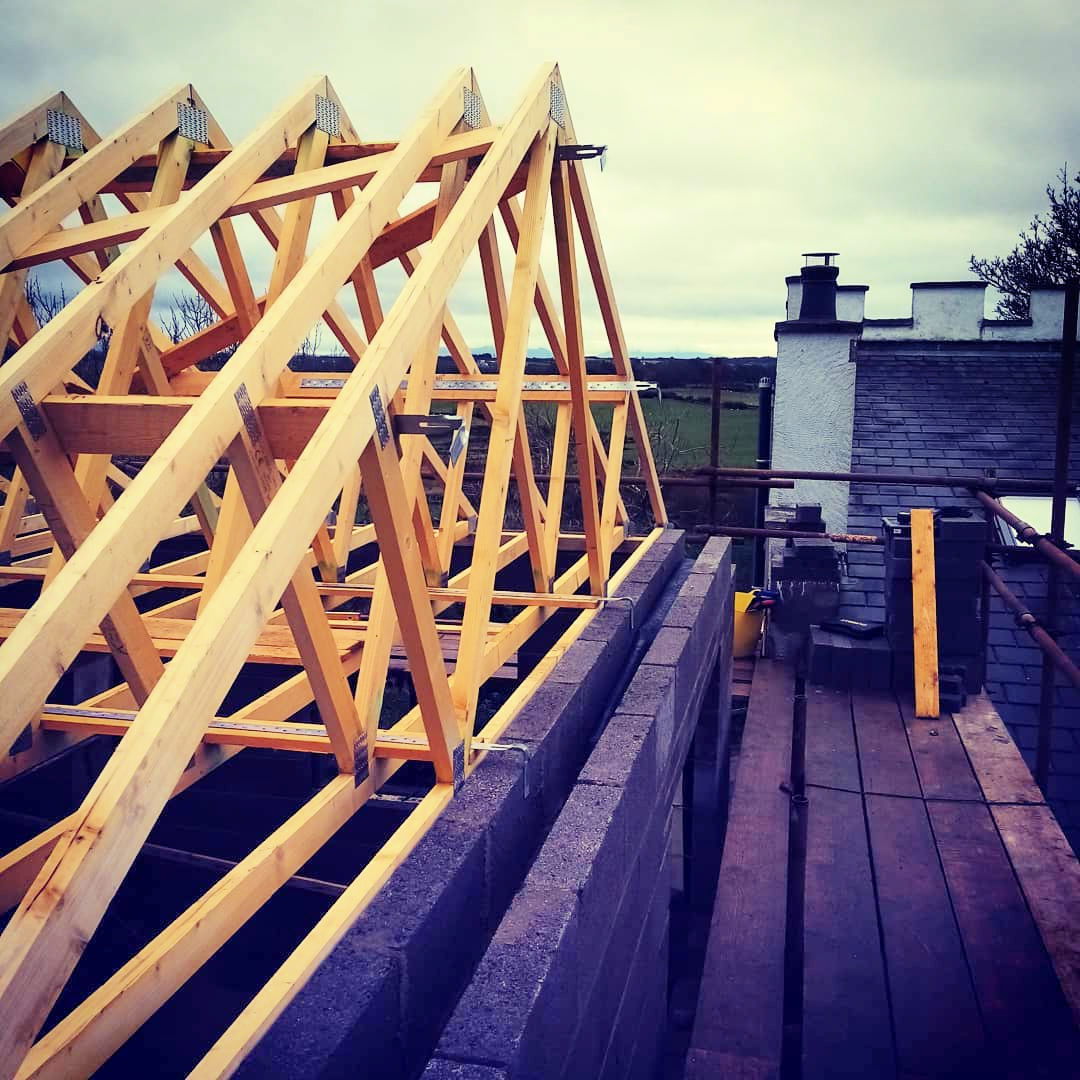 Roof Trusses Buying Guide:
Is it your first encounter with truss installation? Don't worry because you'll be guided thoroughly onwards.
Roof trusses are the new standard in the world of construction. A roof truss helps to determine the overall value of your building. With the modified technological aspects, wooden shaped trusses have begun to be used across the world. Despite using old-fashioned rafters, roof trusses decrease your labor cost and provide you long-term benefits. It might seem like a costly installation, whereas this is an economic benefit in reality. It not only just bless your building with a fascinating appearance but also helps you overcome numerous challenges in multiple ways. For instance, a roof truss can bear both live and dead loads.
Live loads such as snow, wind, and storm are temporary whereas, dead loads such as sheathing and shingles are permanent.
As you have seen above, roof trusses are of various types, which have different posts for different locations. Roof trusses help you to accommodate sufficient storage and firm stability in your building.
Consider your requirements while installing a roof truss in your building. Roof truss designs reflect their performance, so you need to know all the minor and major details of the truss you will install.
As mentioned earlier, an ideal roof truss will prove convenient for you in multiple ways. For instance, a proper truss saves both your time and money during installation moreover;, it comforts you afterward to install electric, plumbing, and heating systems. Once you installed your ideal truss, you'll be able to change your interior layout before and after construction.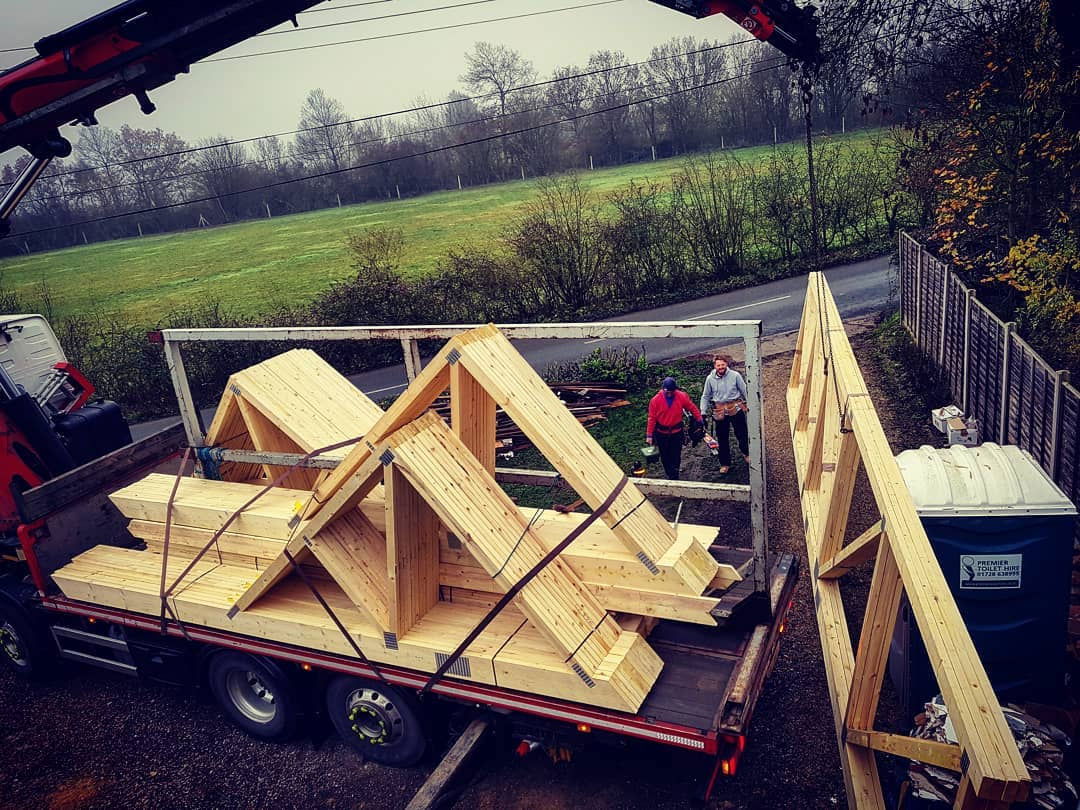 Is it your first encounter with truss installation? Don't worry because you'll be guided thoroughly onwards.
Pre-made trusses are available everywhere in the market. However, if you want to know how to build trusses, it would help if you learned about every roof truss corner. Let's have a brief discussion about each of them individually.
A roof truss is divided into six points. Let's assume from 1 to 7
Overhang
Top Chord
Peak
Web
Bottom Chord
Heel
Overhang:
The first one is the overhang extending the above chord that goes beyond the lower chord. Overhand is measured horizontally. The purpose of the overhang is to protect the building against snow, wind. Without an overhang, there will always remain the possibility of danger to the building.
Top Chord
The top chord is the upper inclined slope of a roof truss. A top chord meets at the peak point on top and plays a significant role in bearing loads and burdens. With its inclined shape, it effectively holds the weight by its distributing feature.
Peak
The peak is the top point of a roof truss where both the incline edges meet. It forms a "Hut" shape and indicates the completion of the upper structure.
Web
The web is the triangular pattern of upper and lower incline chords. A web is considered the truss's heart because it carries the compression and burden without bending a bit. It helps to stand a truss firm and lasting.
Bottom Chord
The bottom chord is the lower part of a truss that is in a horizontal shape. It forms the base of the truss that bears both bending stress and tension.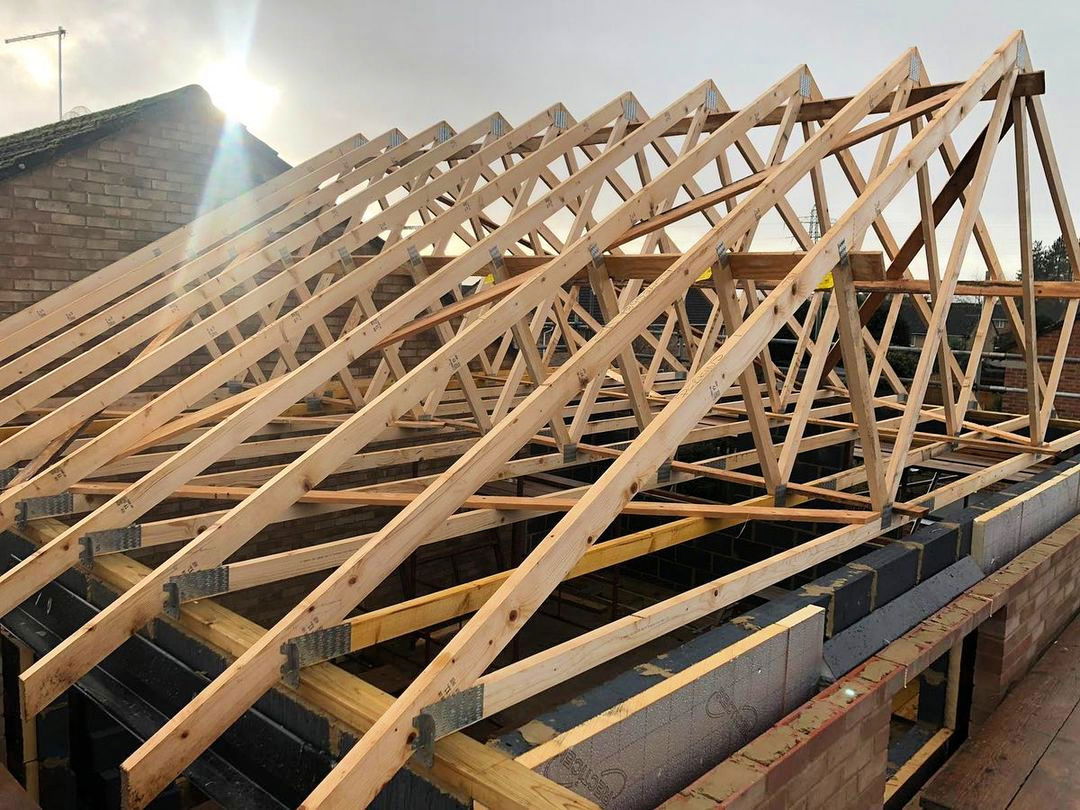 Conclusion about the roof trusses:
To conclude, roof trusses comforts a user in various ways. With its everlasting performance, a user can consider his building standing firm against all the extreme conditions. Upon knowing all the minor and major features of the roof truss, it will not be wrong to say that it is a "wooden masterpiece." By spending a low amount, you can give a fascinating appearance to your home. If you want to design your roof truss, consider all the above-mentioned points about your location and building structure. However, the standard truss sizes are 11 meters in 355mm timber and 15 meters in 47 mm timber, depending upon your requirements. However, the most suitable type of roof truss for a common home building construction is Gable Trusses. With a different web span quantity, it can fulfill your requirements effectively. If you are looking to consider large storage in your building, then this goes perfectly. It will not only make a roomy space in your building but will give effective support for your building walls as well.
This was all about roof trusses; make your requirements ready before selecting your roof truss.