While brainstorming for some decorative wedding plans, the touch of floating flower centerpieces is something that we love to give to make the decor look extra beautiful! Mostly the wedding centerpieces come with special DIY flower arrangements! The flower bouquets and vases are the most special centerpieces for the wedding decor. But now there is a hot trend out there for raising the party or wedding decor to peak level, the submerged flower centerpieces. The flower dipped in the water and enclosed in the transparent glass vases would make the perfect eye-piece for a wedding ceremony. And they can also be used on the party tables and spice up the nooks and crannies of the home!
However, submerged flower arrangements may be a tricky task to do but not maybe if you try out your hands on it a little! To make it easier for you to arrange the flower under the water surface, these DIY submerged flower centerpieces will make outstanding wedding vases that every onlooker will love to look at again and again! Going submerged will be the most beautiful and enticing way to display your favorite flowers, and the water-dipped flowers will not be allergic, so there would be no sneezing at the party!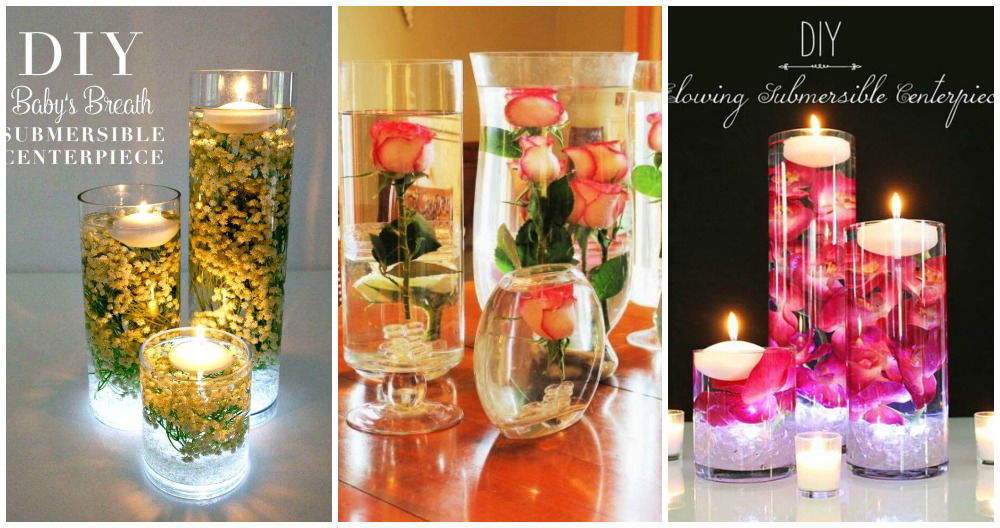 Learn How To Make Floating Flower Centerpieces:
Find all the professional tricks about making submerged flower centerpieces, and you will love to make them for your home and places. The trick is to bind the heavyweights to the bottom of the flowers so they will remain dipped in the water. Just pluck the fresh flowers from your garden or take a few out from a flower bouquet and make them submerged under the water and enjoy lovely homemade wedding centerpieces!
Just hook your favorite flowers together in a customs arrangement or go with a single flower. Get a single rose, then tie the custom weights with them like a cluster of gems or the custom metallic materials like the heavy waster to make the flowers submerged in the water! If you are using the washers, you may need to hide them. You can really cover it up with custom gems, stones, or custom beads that will also raise the submerged flower vase's aesthetic! Moreover, you can also use transparent gems or beads that will go matching with the water and not be visible!
You can vary the transparent glass jars or containers to give your wedding submerged flower centerpieces outstanding variations. The globe-style glass containers and the cylindrical glass jars would really make for the submerged flower arrangements! Check out more submerged flowers centerpiece ideas below with visual guides, and step-by-step instructions.!
1. How To Submerge Flowers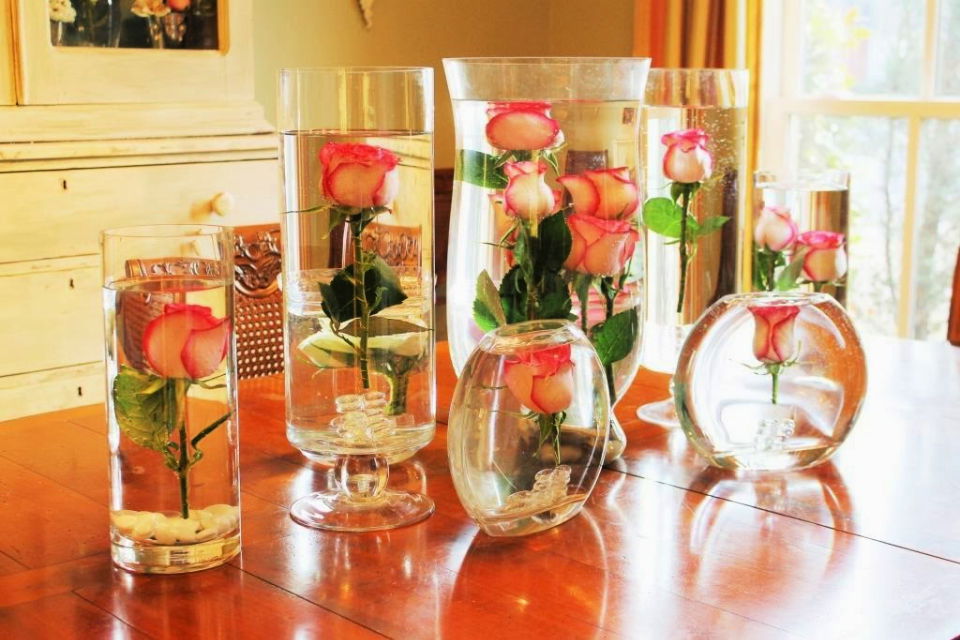 Flowers are an integral part of our celebrations and decor of the house on special events. Here is how you can twist your flower arrangements for your wedding decor or the baby shower by submerging the flowers into the vases. The variety of gorgeous vases with adorable flowers getting dipped in water would really present a sure eye-catching look for your spaces. Here is the link to check out complete flowers submerged in water centerpieces tutorial misskopykat
2. DIY Submerged Flowers Centerpiece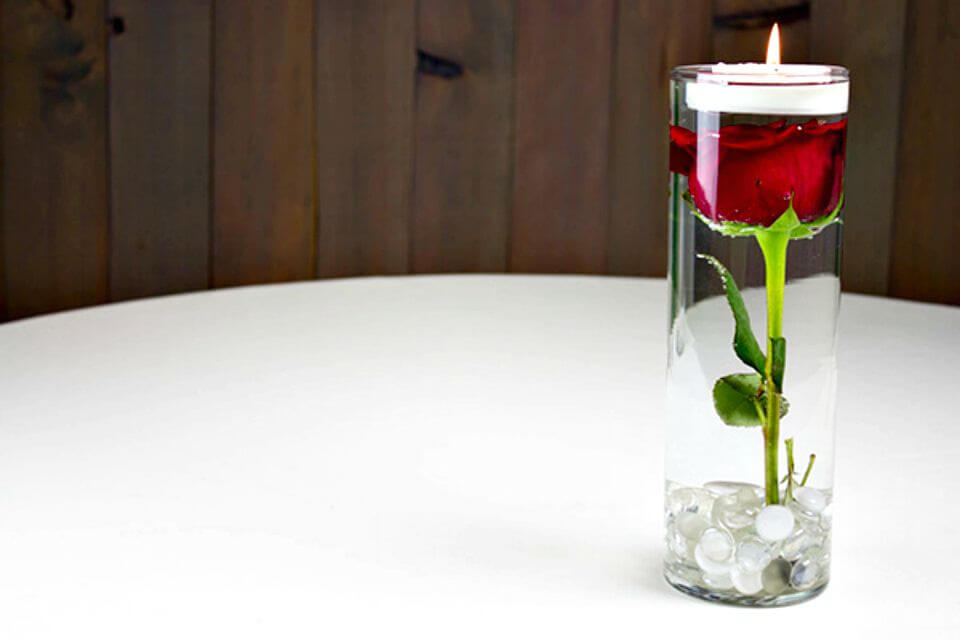 Instead of making a bouquet out of the flowers and use it as the centerpiece for your tables. You can do some different decor fun this time by creating these submerged flower vases. Just add some stones and water to your vase and then put your lovely rose in it. And you got the perfect possessions for your tables to look so jazzed up. Follow the tutorial details here linentablecloth
3. DIY Submerged Flower Centerpieces With Fiftyflowers
A wedding means flowers to be poured all way into your decor, and for the centerpieces. You can follow the idea of creating these submerged flower centerpieces that will make great whimsical and fun. With tall vases being filled with rocks at the base and tinted orchids on the top. It looks breathtakingly beautiful to add utter beauty vibes to your wedding decor for sure. Catch complete project details here somethingtur
4. Floating Candle Centerpiece – DIY Wedding Centerpiece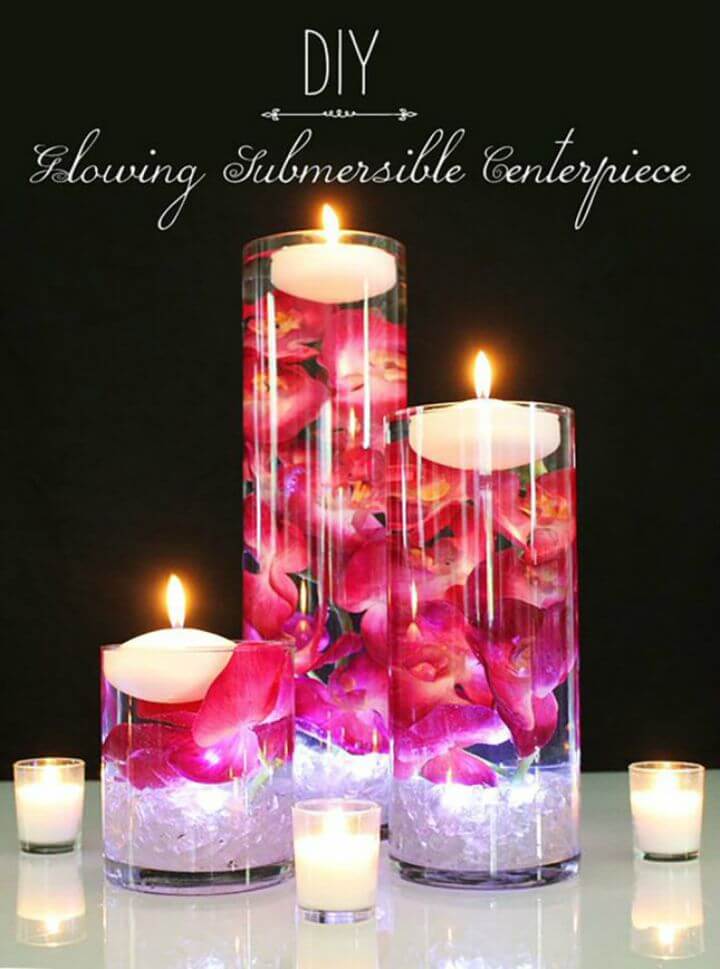 For a night or evening reception of your wedding, make these submerged flower centerpieces with candles for your table decor. It would be perfect with that topped of tea lights to glow and create the romantic air for the occasion.  They are super easy and fun to make with flowers, water, candle lights, and tall vases, so do make them. youtube
5. Mother's Day Submerged Floral Arrangement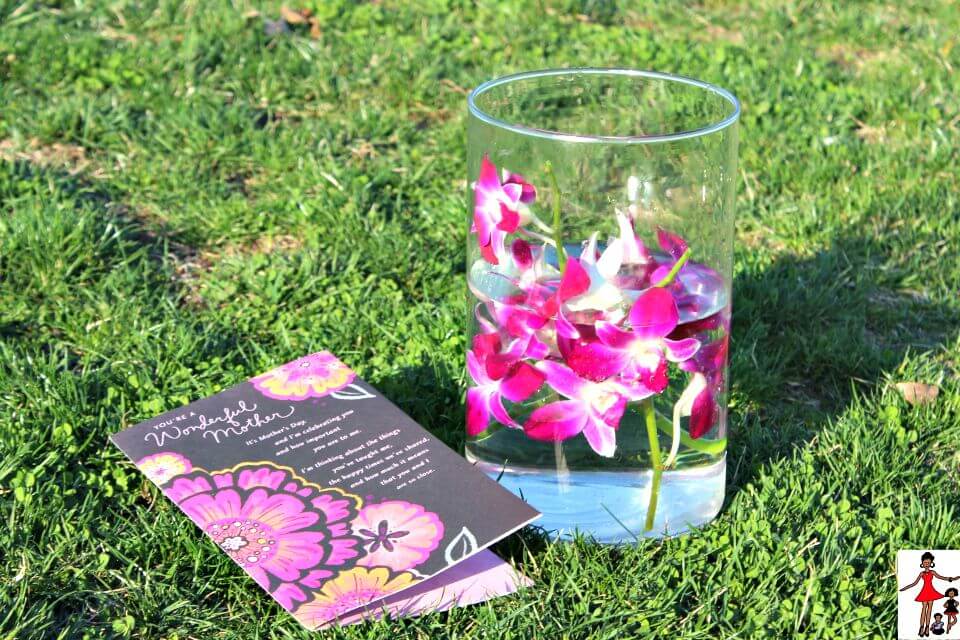 This mother's day, you can create a lovely rest day for your mom to read, eat, drink, have fun all day. This lovely water-dipped or submerged flowers centerpiece would really do the magic work. A lovely glass jar has to be filled with water and your mother's favorite flowers with a lovely mother's day card. Here are the more details of the idea rattlesandhe
6. How To Make Submerged Flower Centerpiece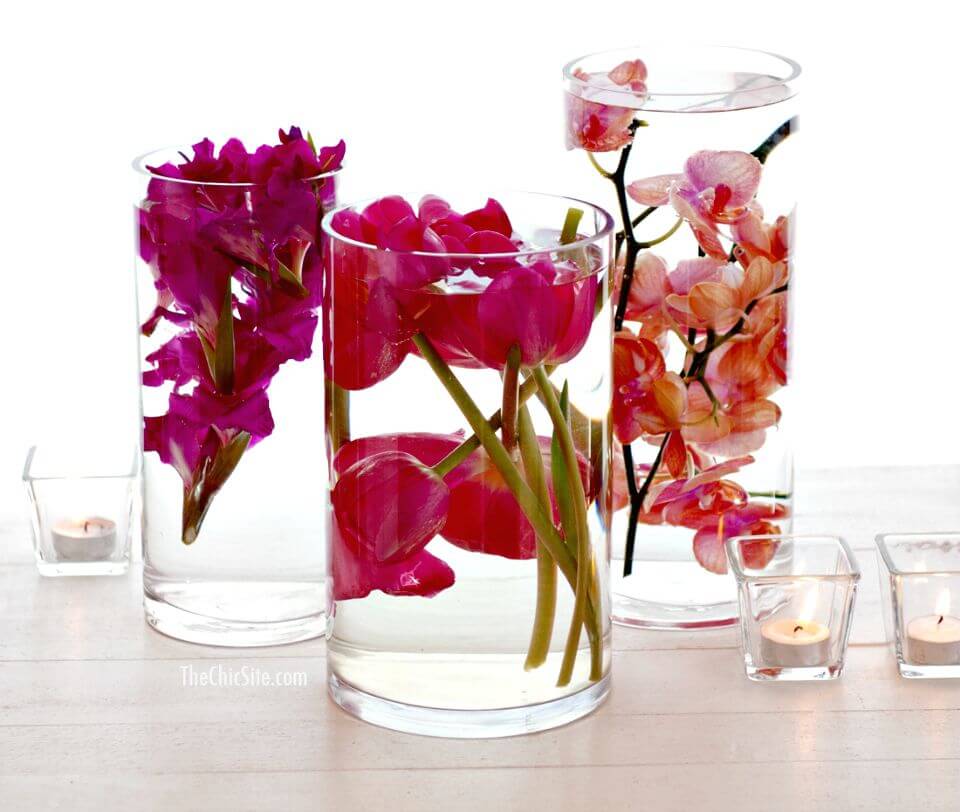 For your next home party or celebration, try new flower arrangements by getting your hands on this idea of submerged flowers vases to be a part of your table decor with candle holders along. The vases need to be filled with water. And the flowers and your gorgeous centerpieces will inspire your whole party. Catch the complete details of the idea right on the link here thechicsite
7. DIY Baby's Breath Submersible Centerpiece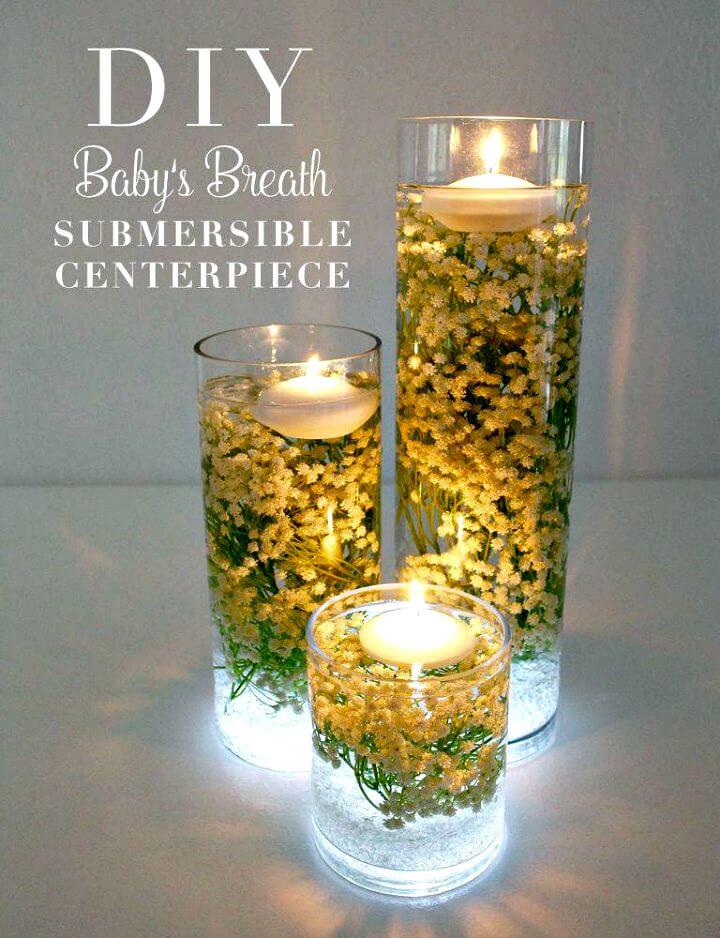 For a new baby's arrival in your family, these submerged flower centerpieces are great for your baby shower theme and party decor. The long vases have been filled with the water, and the flowers called the baby's breath. And thus added an eye-catching appeal to your decor for sure. Here are the details of the idea to know it better with details afloral
8. DIY Submerged Flowers Centerpiece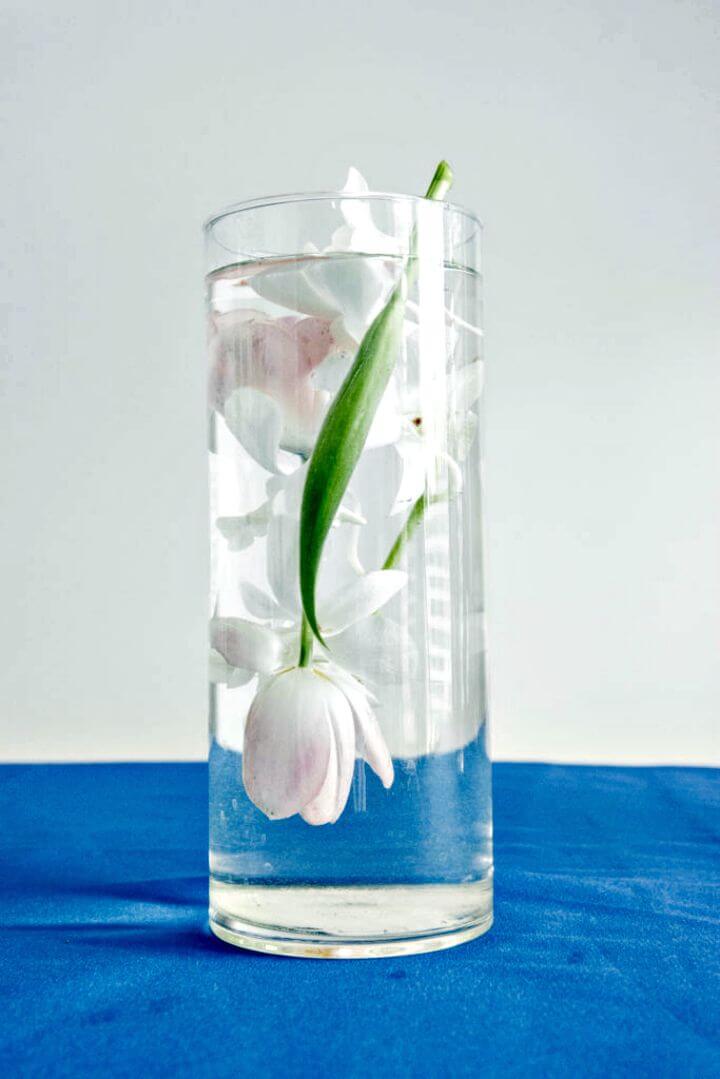 Adding flowers to your vases is so common and a routine part of home styling. You can make complete makeover by adding just water to your vases and let the flowers get submerged in the water. It will create an utterly whimsy and appealing view of your home decor. They would look completely dashing standing on your side tables, mantels, coffee tables and more. Grab the complete project details can be hacked here letsmingle