Some of the people especially the kids are fond of keeping the birds at home as they are so cute and delight everybody with their sweet and relaxing chirp. And with birds come the birdhouses the small and comfortable houses for the cute little feathery fellows and in the market, they are tagged with hefty prices. So here we have brought to you some homemade pallet birdhouse ideas that you can get free of cost using the recycled pallets. So have a look at these DIY wooden pallet birdhouse ideas made by some pallet lovers with the love and affection as reflected in their gorgeous designs and shapes.
All the enclosures have a wavy like structure with the holes in the front to let the birds come in and get out, and some wooden tree branches, handles, and hooks have been inserted too to give the birds sit and relax on.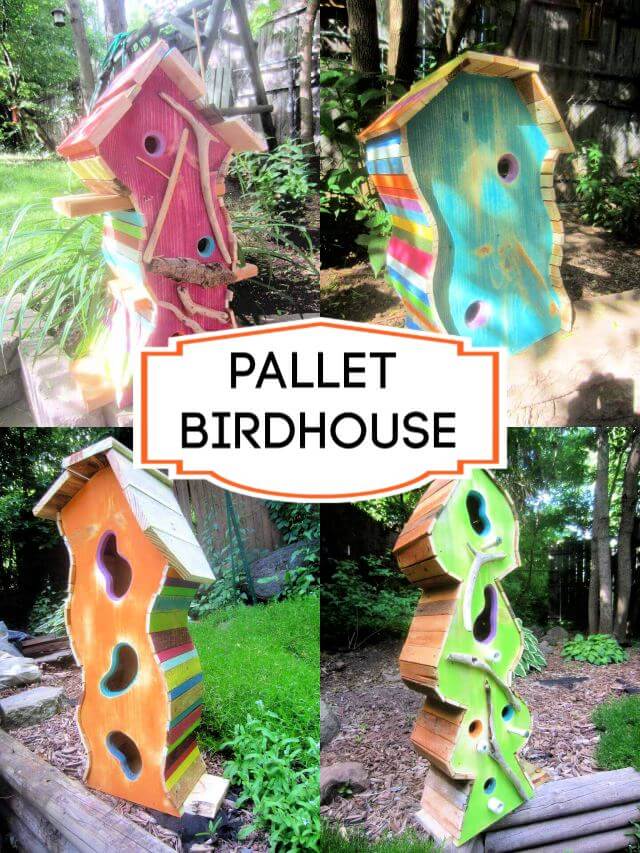 The thing which makes these cute birdhouses utterly gorgeous and eye-catching is the striking paint hues of pink, orange, brown, blue, etc. so hurry to hack any one of the following and give your garden décor a more fascinating and decorative look.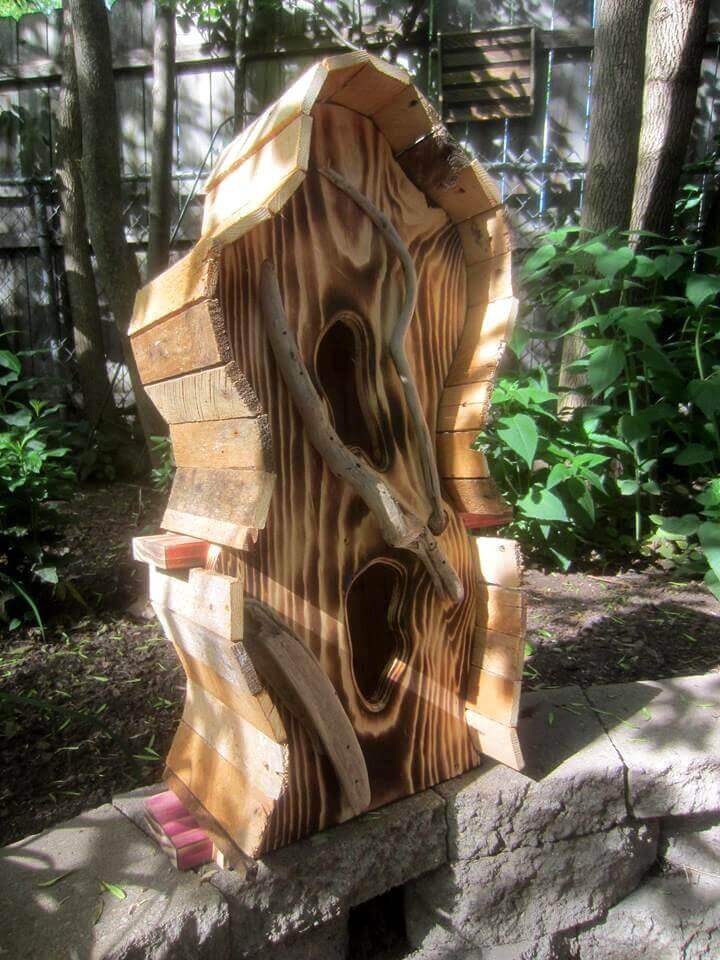 The birdhouses are now the famous thing of cold personally styled birdhouse like this one you can choose the pallets to shape up one using the small pallet pieces and some wooden branches.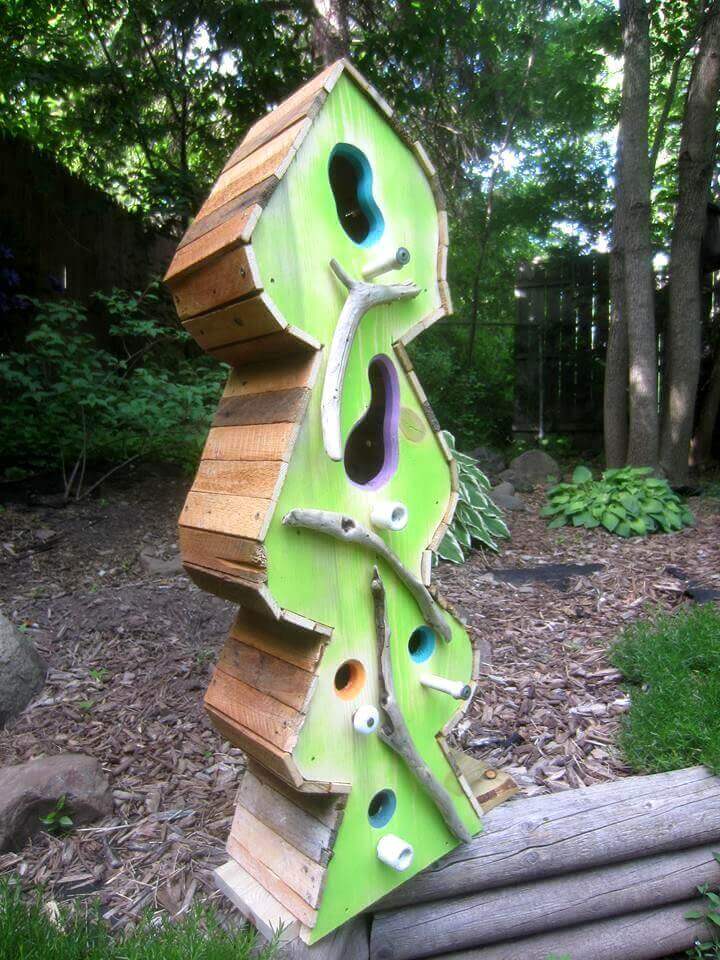 The birdhouse in this picture is super cool in the design and would give a rough beat to the market bought birdhouse, and the green stain works like charms to make it look more beauty and decorative piece.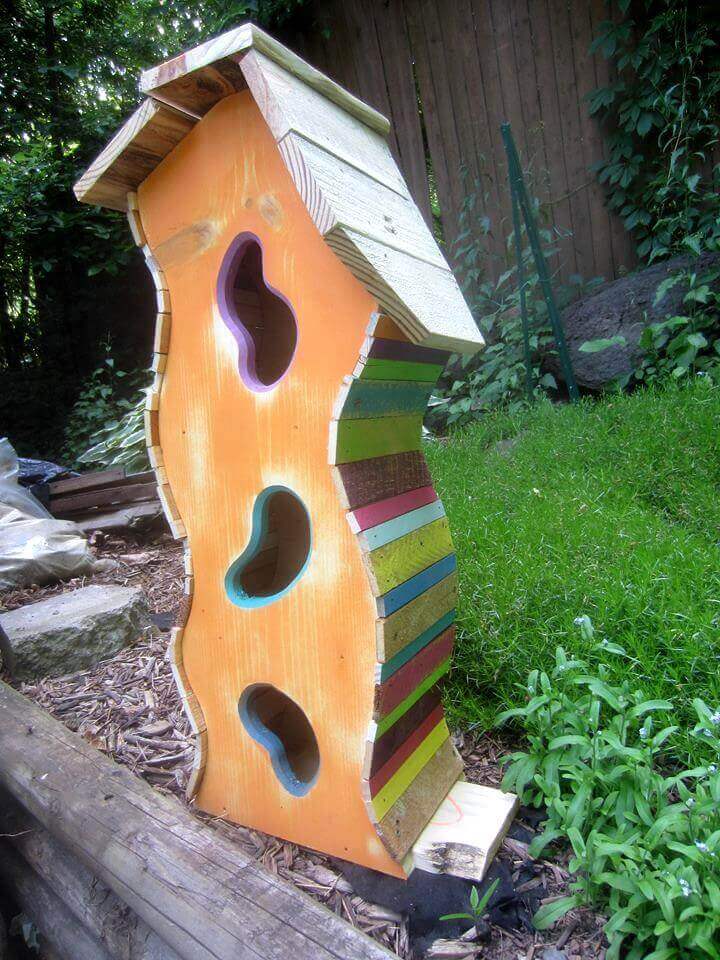 This one design of the birdhouse is enjoyable and exciting having been made with three-story building using the small and thin pallet slat for the outer covering, and pallet boards for the front casing with mango shapes carved holes.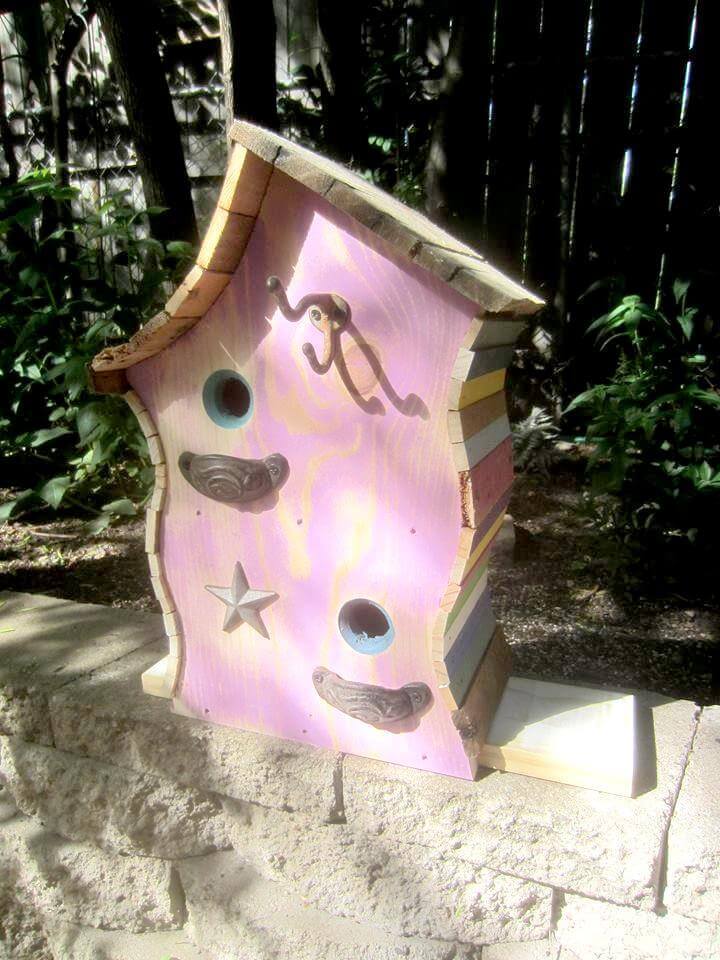 To shape up this gorgeous looking bird house not only the pallets have been recycled but the home was lying stuff too as you can see in the picture the door handles and hooks being used on which the birds can rest after coming or before entering the birdhouse.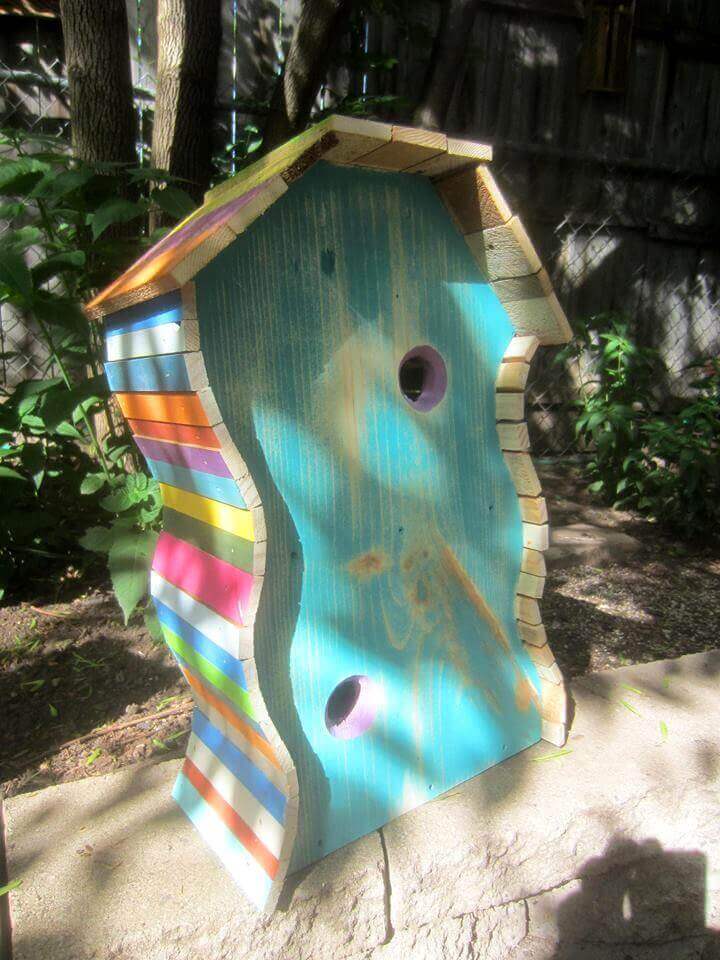 The lovely and smart selected hues of the stain or paint really can make a thing look jazzed up, enchanting and utterly gorgeous and this birdhouse it the mouthpiece as it has been made to look that beautiful, cute and pretty by getting it stained with striking multi shades.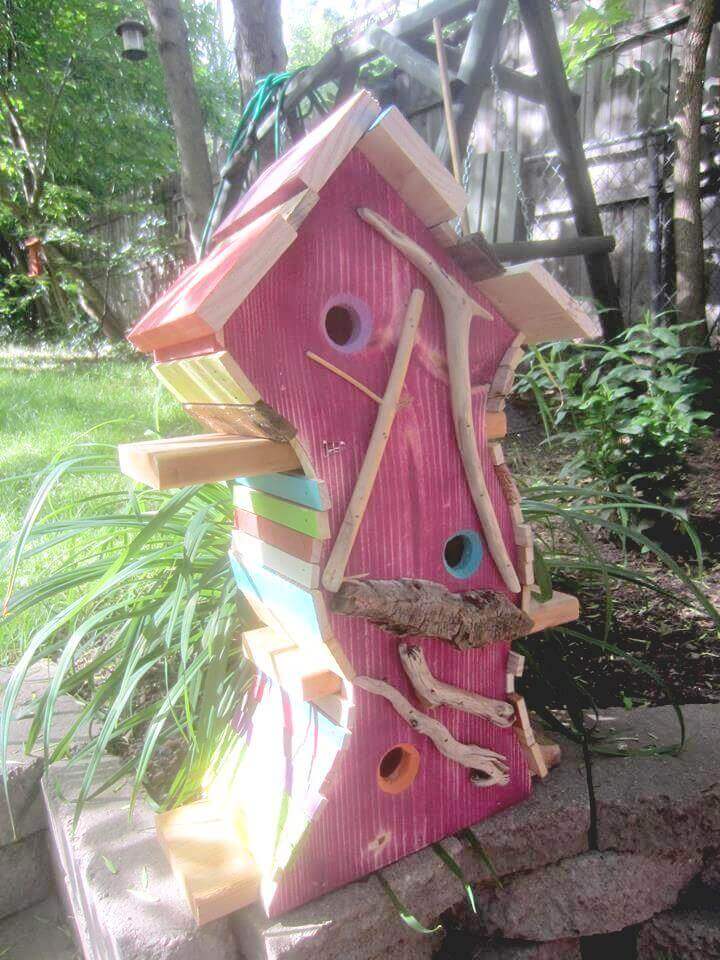 The way like a structure of this birdhouse has been made with the pallet boards at the front, and the slats of small size for the outer edging and some wooden tree branches have also been used at the front to let the birds sit on them relax.
Made by Wood Crafts by Dave