Each year, you will be tasked with giving presents to more than a few people in your life. When coming up with present ideas for all those birthdays, anniversaries, holidays, and other special occasions, though, the gifts can start to feel a little impersonal.
Naturally, this is something you want to avoid at all costs. After all, the main reason you're giving someone a present is to show them how much they mean to you. Thus, if you want to make your gifts seem a lot more personalized, here are all the ideas you can put to good use.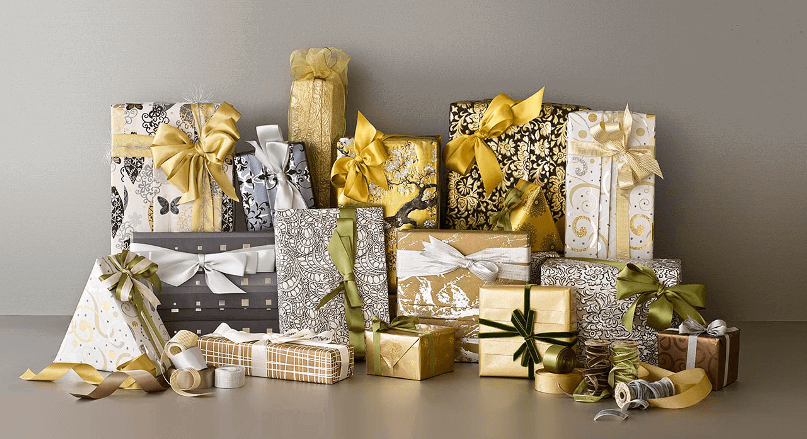 Monogram It
This may seem obvious, but it isn't something that always springs to mind. This is usually because people imagine that you can only monogram a limited number of items. However, this isn't the case at all! There are so many different present ideas that you can add monograms to.
There are other choices, such as towels, napkins, bathrobes, and pajamas. However, did you know that you can also add them to car mats, rolling pins, loafers, rocking chairs, yoga mats, and a whole lot more?
What's great about this option is that you can add the monogram yourself. You can sew them on, paint them, or use customized decals. The only thing to keep in mind is that you can't return monogrammed presents. So, make certain that you have selected the perfect present first.
Find a Present That is Perfectly Suited to Them
If you want to make someone truly feel special, Nectar Bath Treats' self care gifts are perfect for helping that special someone relax with a spa day at home.
One of the best ways to make a present feel special is to select one that is perfect for the recipient. As you are probably aware, this is often easier said than done. So, you may require some help with this task.
The good news for you is that there are present guides available online. These will offer up ideas based on several different specifications. It could be age, gender, or interests. Having these guidelines makes it a whole lot easier for you to select a present that the other person wants. Thus, it is well worth the effort.
In case you are still looking around for an idea, take a closer look at the recipients' life. What do they surround themselves with? Or, what do they appear to be most passionate about? When you answer these questions, you will be able to find a starting point for your search.
Recreate a Memory
Is there someone in your life that you have known for a very long time? If so, there is a good chance that you have been around for some of their favorite memories. This gives you the perfect opportunity to recreate a memory for them and invoke the power of nostalgia.
Now, there are many ways you can recreate a memory. One of the easiest may be to help reconstruct someone's favorite photo. You can call up all the people in the picture and have them wear similar clothing and put them in the same position. This is also a rather humorous way to tackle this idea.
Or, you can paint a picture of somebody's favorite place. Or else, find a stuffed animal that looks like their childhood pet. Maybe you could sew an outfit they used to wear when they were younger. There are so many different ways in which you can bring this project to life.
Give Their Future a Boost
If you aren't a fan of the past, then consider all the ways you can improve someone's future. After all, most people are working towards something. The gift's recipient may be trying to complete a degree, tackling a project, raising a child, or trying to improve their future in some way.
Thus, consider how you can assist them with whatever they're working on. Sure, one way could be to collect money and ease a financial burden. If this is something the recipient needs, then, by all means, go ahead and help out in this way.
Of course, most people feel rather odd about contributing money. So, you can consider a more meaningful idea. For instance, a care package or a study aid basket for a student will be well-received. If you know an overworked mom, why not write out coupons for babysitting or household task? This will give them the opportunity to relax.
An idea in this vein will hit all the right emotional notes. Many people often feel like they are struggling on their own. However, if you step in and help out, it will mean a lot more to them than all the fancy, expensive gifts in the world. Therefore, this is something you really should consider, especially for a close loved one.
Engrave with an Important Saying
Everyone needs an uplifting quote now and then. Thus, an item engraved with a meaningful saying or phrase can mean the world to someone. This is why you should try to incorporate it into a present. It will inspire them on multiple levels.
As with monograms, there are plenty of objects you can engrave. However, it is a good idea to stick with items that the person can take wherever they go. This way, in their time of need, they can hold onto the memento.
This is why jewelry is your best bet. You can engrave watches, pendants, bracelets, rings, and more. If you would rather not give jewelry, there are plenty of other options. This includes bookmarks, keychains, or pens. If you and your friend have a sense of humor, a hip flask is a good way to go as well.
As you may have realized, presents don't have to be cold and disconnected. With just a little bit of creativity, you will be able to add so much more meaning and personalization to any gift. In the end, it won't matter how much you have spent on the present. From the moment the recipient opens it, you know that they will be touched and overwhelmed by the effort you have made.