Dive into the magical world of Harry Potter with these 25 easy DIY crafts for kids that are perfect for fans of all ages! Explore a variety of creative Harry Potter crafts, including homemade wands, potion bottles, themed art projects, and more. Each craft offers detailed step-by-step instructions, and many even include free templates to help you get started. From paper roll characters to adorable flower pots, these Harry Potter craft ideas will surely enchant and inspire your imagination.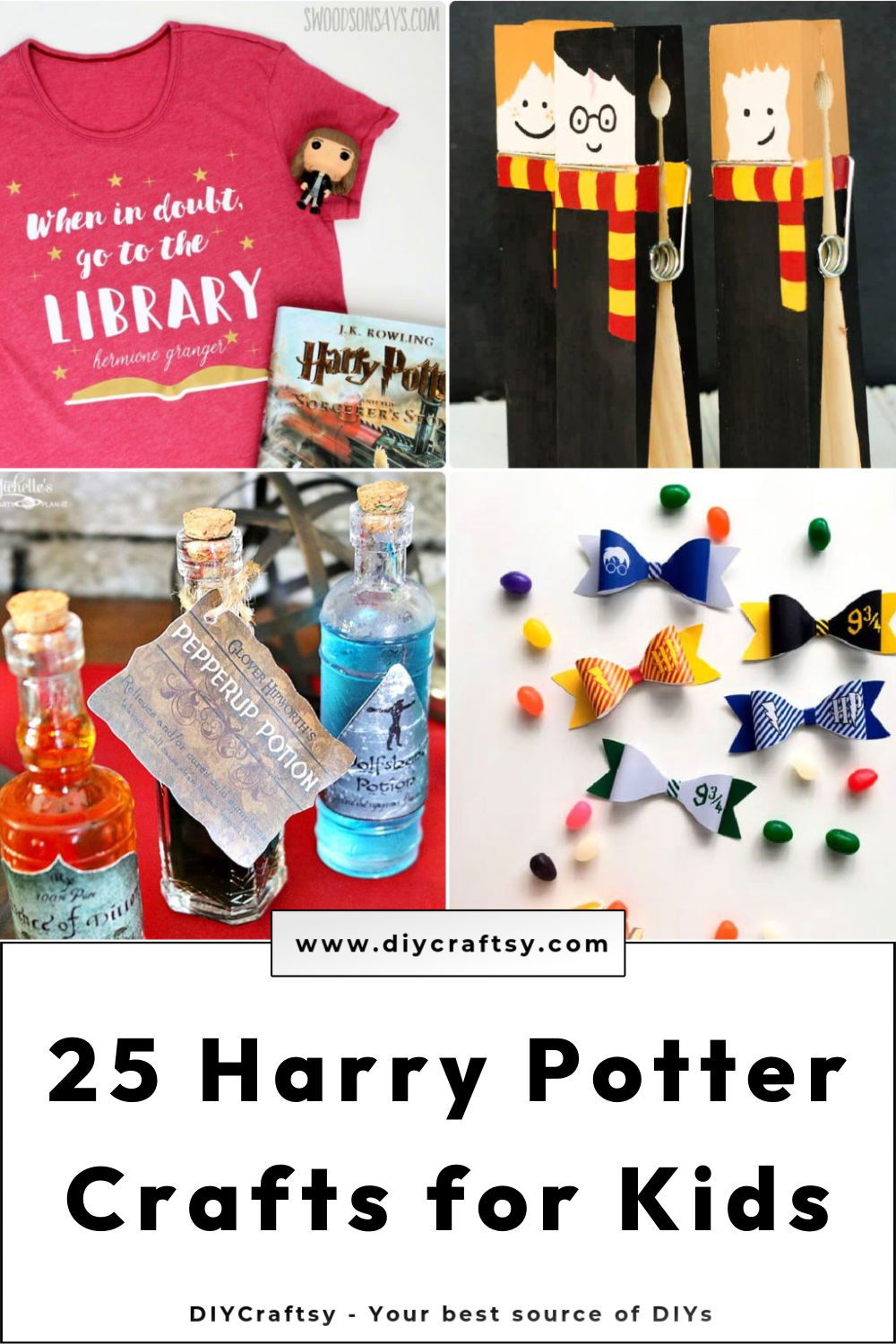 Making your own Harry Potter crafts is a fun activity for kids and a great way to bond with fellow fans of the magical world. Whether it's creating a replica of the Monster Book of Monsters or designing your own custom Hogwarts house-themed T-shirt, these DIY Harry Potter crafts allow you to put your creativity and love for the series on display. So, gather your friends or family, grab your crafting supplies, and start creating these delightful Harry Potter crafts and activities for kids today!
1. How to Make Harry Potter XL Clothespins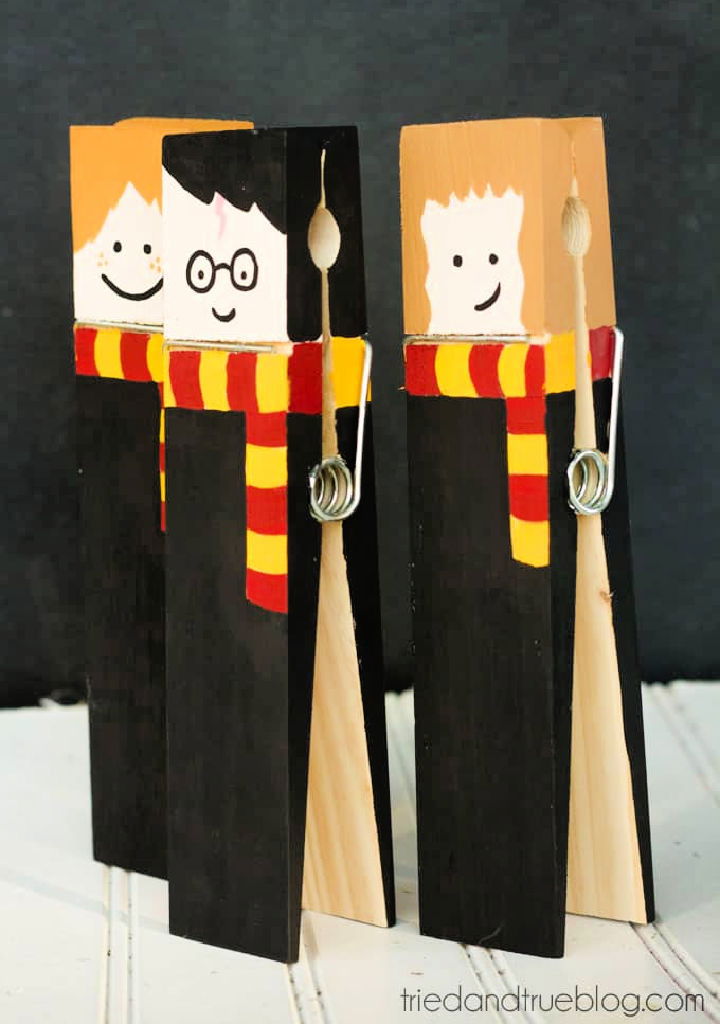 Add magic to your home or office with these super cute harry potter xl clothespins! It doesn't matter if you're a fan of the series – these adorably painted pins can be used in various ways, like picture displays or menu cards during parties. Plus, they look so stinking cute just standing on your desk! Making them is easy and requires only a few supplies, so don't hesitate to try. Whether you keep them for yourself or gift them to friends, these fantastic harry potter xl clothespins will surely add charm wherever they go! triedandtrueblog
2. DIY Harry Potter Magic Pillowcase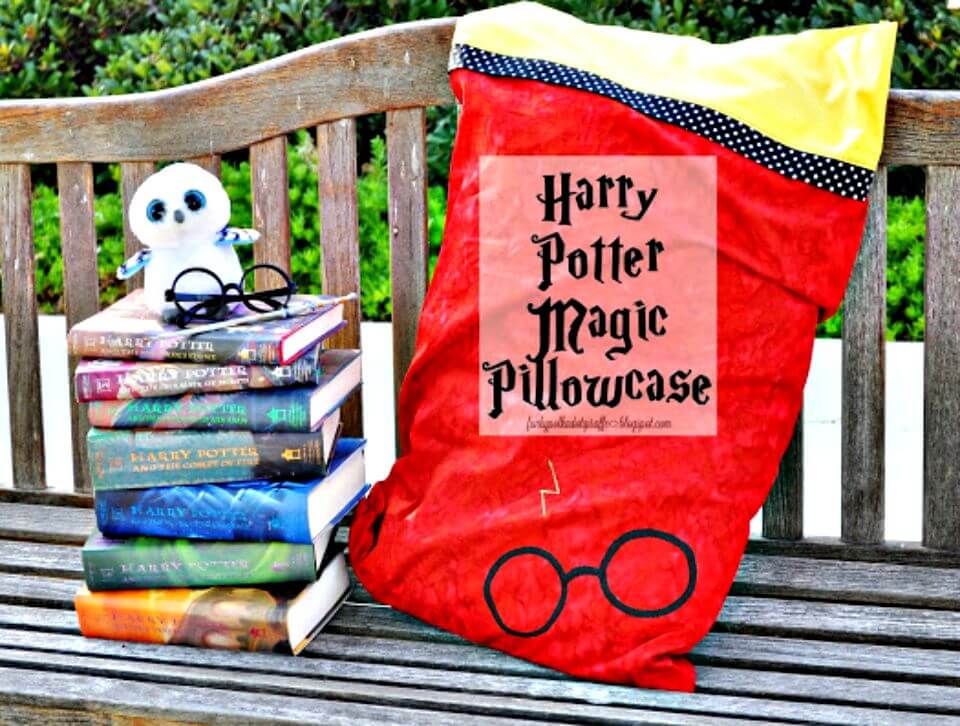 Make your own magical harry potter pillowcase with this easy-to-follow tutorial! With just fabric, a harry potter glasses pattern, gold thread, and fusible interfacing, you can craft a unique pillowcase that looks straight from Hogwarts! Even beginners will be surprised at how quickly the pillowcase comes together – it's almost like magic. funkypolkadotgiraffe
3. Making a Harry Potter Snitch Cake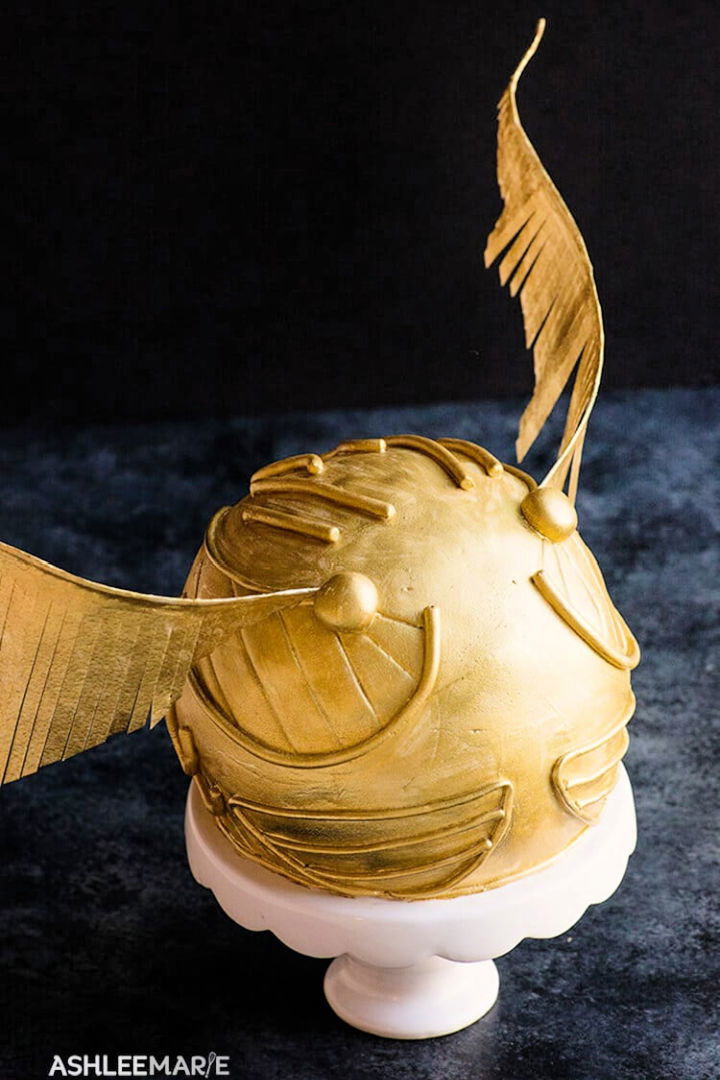 Create an impressive statement piece for your next harry potter celebration! With this easy-to-follow tutorial, you'll make a fun and unforgettable snitch cake. All you need is 2 half-ball pancakes, 1 filler cake/cheesecake, a ganache recipe, fondant, fondant extruder, fondant mat & rolling pin, 18 gauged covered wires, shortening, and wafer paper. Add some extra sparkle with gold dust and food-grade alcohol to finish it off before serving! ashleemarie
4. Painted Rocks Harry Potter Craft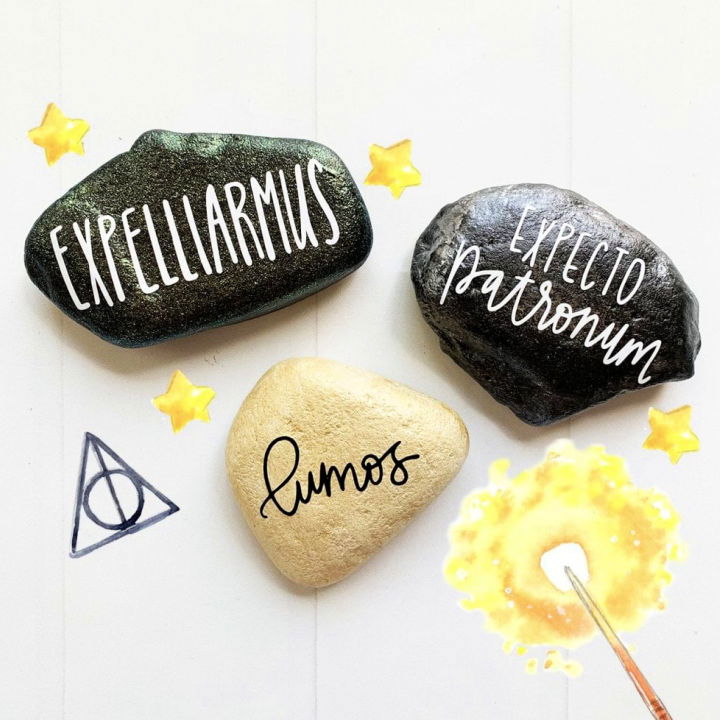 Harry Potter crafts offer a magical escape into the wizarding world, with DIY projects inspired by iconic characters, settings, and symbols.
Transfigure your world and join the wizarding world of harry potter with these enchanting rocks! All you need are flat, washed, dried rocks, a few craft paint colors like white, black, gold, and silver, and some adhesive vinyl in black and white. Grab a transfer paper, too, to create the perfect design.
Plus – get the free svg cut files of popular harry potter spells! Finally – seal it all together with either spray or mod podge for an extra layer of protection. Your kids will love creating these easy-painted rock masterpieces to show off their inner wizards! pineapplepaperco
5. How to Make a Harry Potter Throw Pillow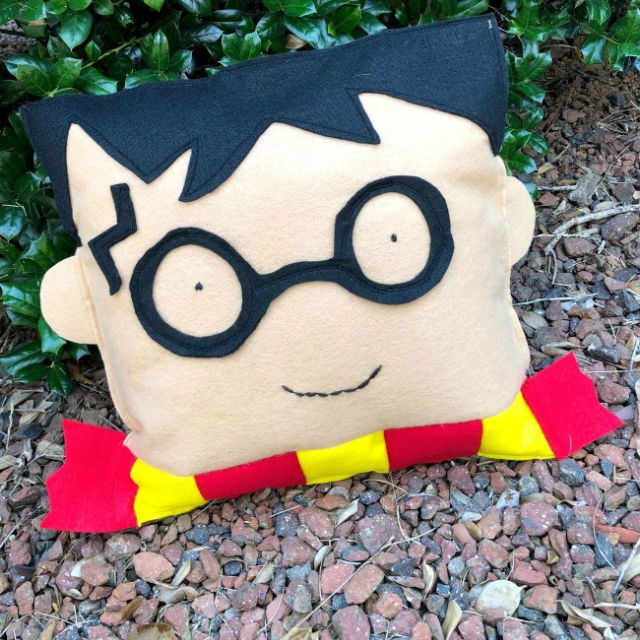 Turn your home into Hogwarts with this DIY harry Potter throw pillow. This easy sewing project is perfect for beginners, and you've got everything you need to make it: 14 inch home elegance luxury pillow from Fairfield world, Kunin felt in black, red, yellow, cashmere tan, and brown; a sewing machine, thread, and black embroidery floss. Plus, it's extra soft and made of siliconized micro denier gel, fiber-making it feels like down! Get ready to snuggle up with this magical harry potter throw pillow. meandmyinklings
6. Adorable DIY Monster Book of Monsters Book Cover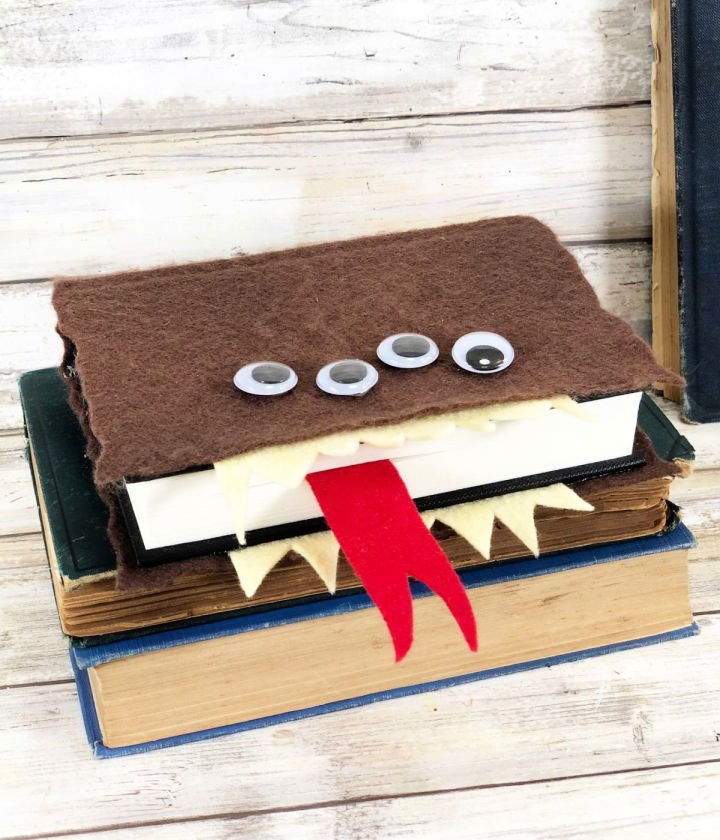 Craft the perfect party activity with this monster book of monsters DIY cover! Perfect for a harry potter movie night or party, this easy-to-make project requires just a few supplies such as a hardcover sketchbook, craft felt (red, pale yellow or off-white, brown), large wiggle eyes, and a glue gun. You'll also need a computer, a printer, and the free downloadable monster book patterns to make your unique cover for any size hardcover sketchbook. Create an unforgettable memory with this fun project today! funmoneymom
7. Simple Harry Potter Bookmarks Craft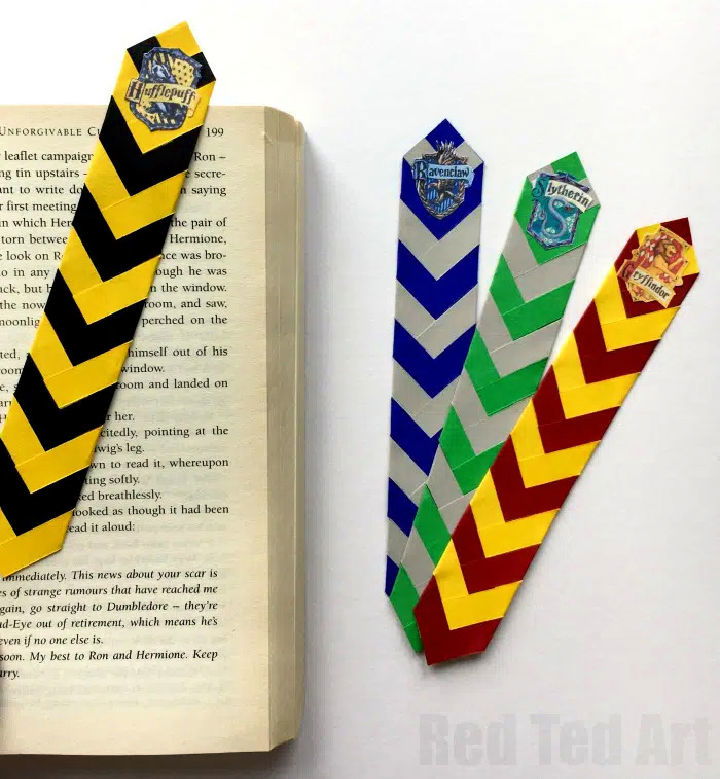 DIY enchanting harry potter bookmarks with just four strips of paper, a little glue, and house badges. These easy-to-make bookmarks will make the perfect gift for any magical fan! You can create beautiful DIY house bookmarks in just a few simple steps to show off your Hogwarts pride. With a few supplies, you'll have an elegant bookmark that will surely be admired by fellow muggles and wizards alike. Get creative with it and show your love of all things wizardly with these crafty creative projects! redtedart
8. Homemade Harry Potter Wands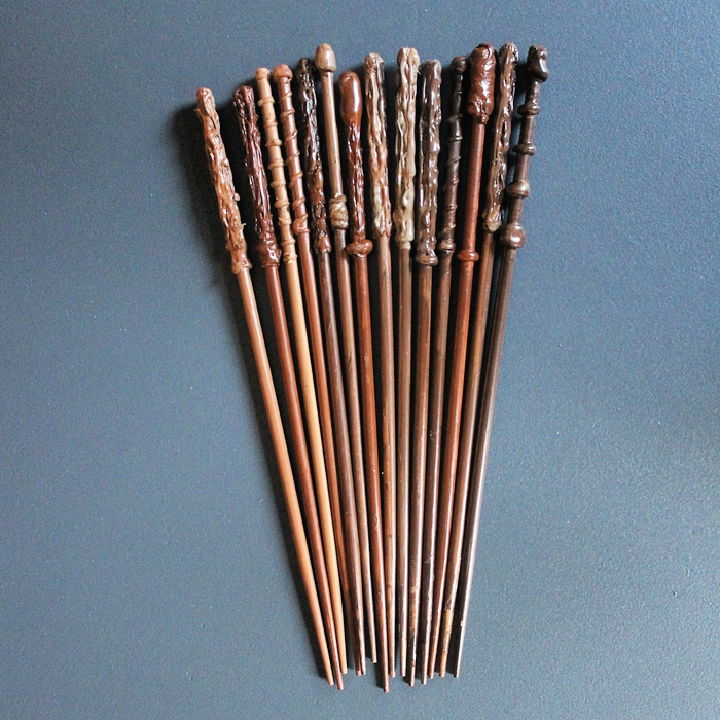 Design the perfect harry potter wand with this DIY! This project includes bamboo cooking chopsticks, assorted colors of brown acrylic paint and foam brushes for painting, a hot glue gun and glue sticks to put it all together, plus glossy spray sealant to give your wand a magical finish. Take your craft game to the next level by making an amazing harry potter wand that will be the envy of everyone in the wizarding world! boxycolonial
9. Harry Potter Paper Bows With Free Printable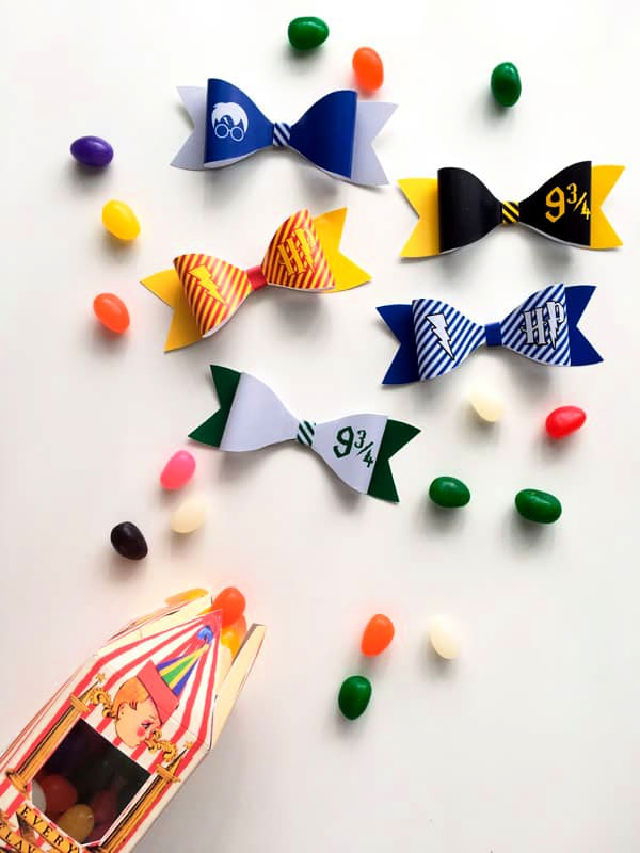 Discover the magic of Harry Potter crafts for kids, with projects like Hogwarts castle replicas, bewitched painting tutorials, and sorcerer's stone treasure hunts.
Looking for a unique way to add some harry potter flair to your party? Look no further! These free printable harry potter DIY paper bows will have you sorted in no time! With just one sheet of thick paper like a brochure, photo or cardstock paper, glue, and a printer, you can craft bows that can be used as costume accessories, decorations, or even glued on top of gift-wrapped packages. Get creative and give your party the magical touch it deserves with these easy-to-make DIY paper bows today! lovelyplanner
10. DIY Harry Potter Sorting Hat Candles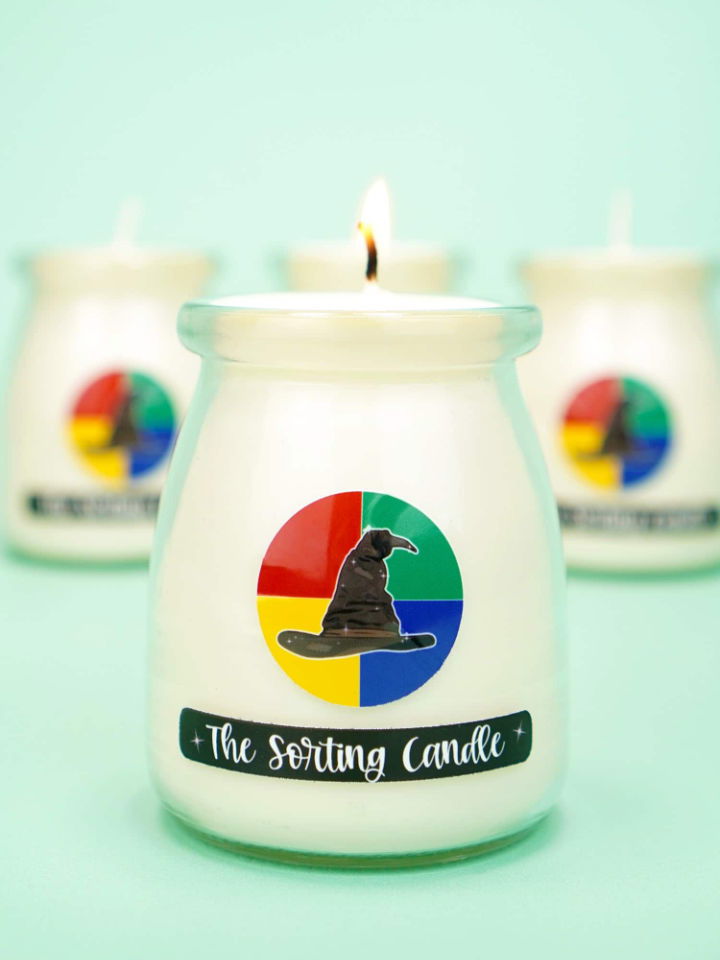 Discover the perfect gift for your favorite harry potter fan – DIY sorting hat candles! This easy-to-make craft will let you discover which Hogwarts house you belong to. You'll need heat-safe glass jars, candle wicks & holders, soy wax flakes, candle wax colorants in red, dark blue, green, and yellow, fragrance oil, and a silicone mold. Plus, don't forget sorting hat labels to finish this fun project! With these supplies, you can make magical candles that create an exciting surprise when lit up. Get your supplies now and start creating something special today! happinessishome
11. Handmade Harry Potter Monster Book of Monsters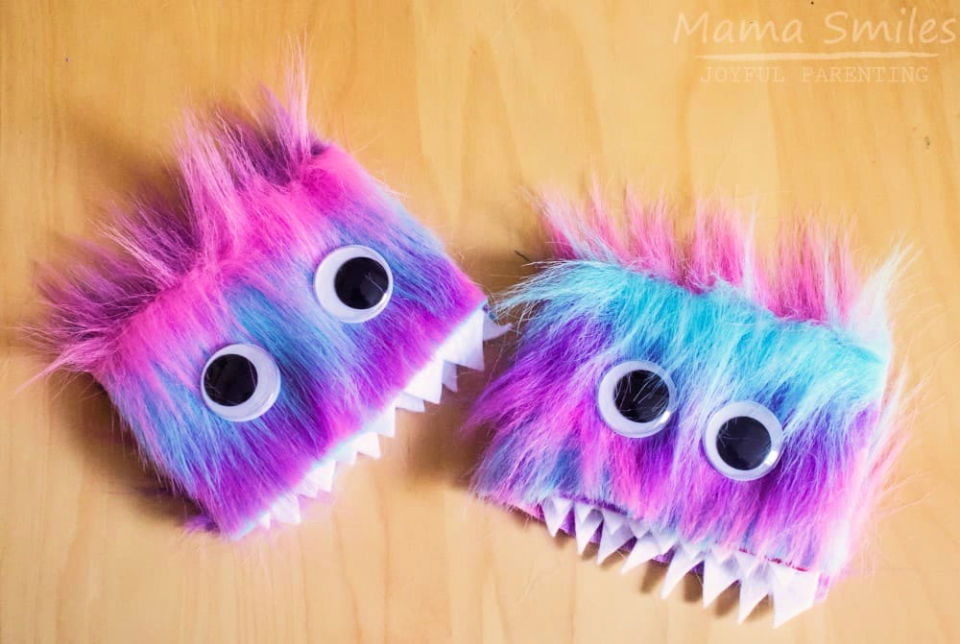 Explore our bewitching collection of Harry Potter crafts, perfect for fans seeking to create spellbinding homemade keepsakes and gifts.
Unlock the magical secrets of your monster book of monsters with this easy tutorial! You only need faux fur, Sargent art tacky glue, mini composition books, 30mm googly eyes, and white felt to make these fun handmade gifts or party favors! Follow the step-by-step instructions to customize your creatures and bring the magic of Hogwarts into your home. Start crafting now with this easy-to-follow guide and unleash your inner wizarding world fan! mamasmiles
12. Adorable DIY Harry Potter Mandrake Roots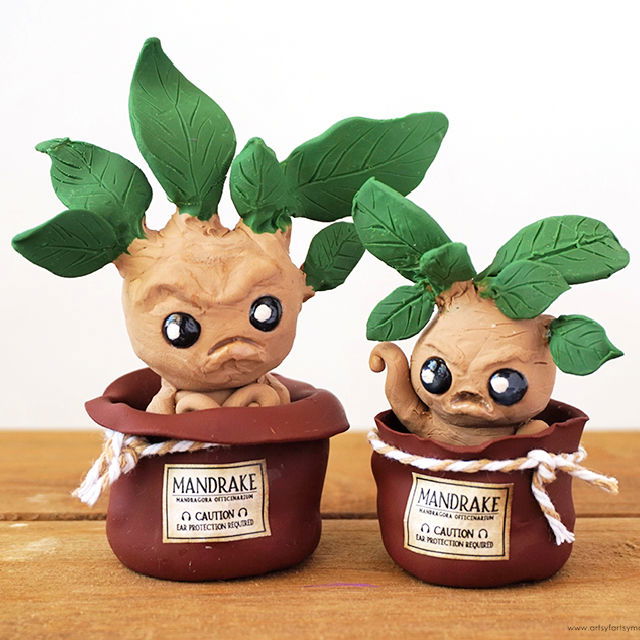 Bring the wizarding world of harry potter into your home with these DIY mandrake roots! Using Sculpey natural multi-pack polymer clay, you can create grumpy little potted plants that look just like the film's mandrakes. This pack has all the colors you need to recreate this magical craft, plus extra if you want to work on other projects. Whether you're a fan of harry potter or simply love crafting, making your DIY mandrake roots will surely bring some whimsy and charm into your life! artsyfartsymama
13. Paper Roll Harry Potter Craft for Kids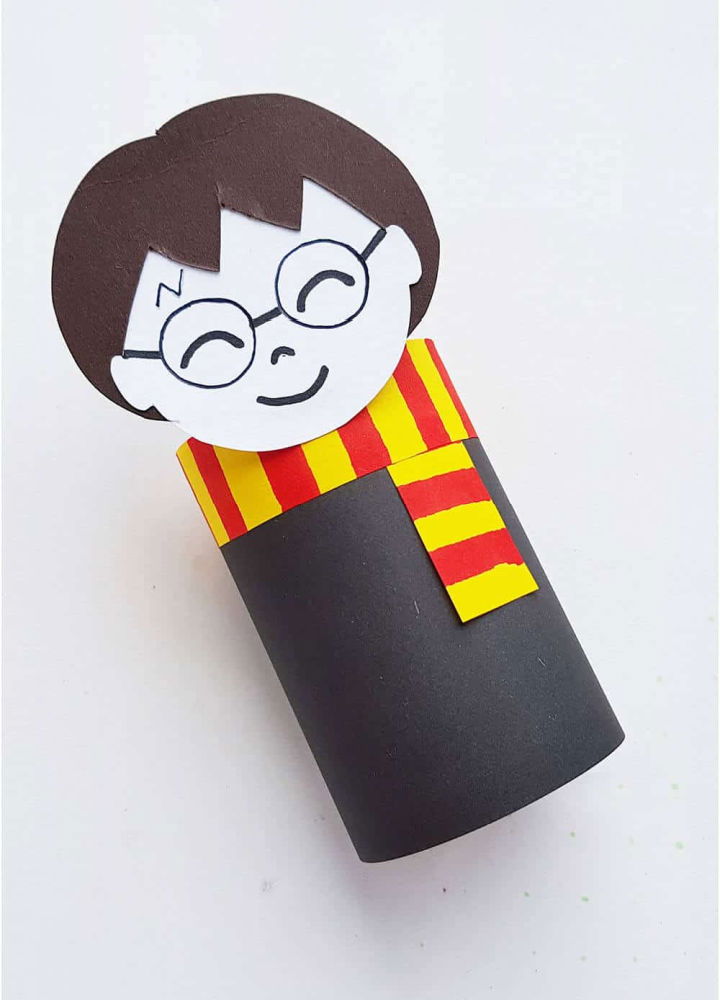 Spend a magical day with your kids by creating this fun harry potter paper roll craft. It is a simple and easy activity that doesn't require much time or money, providing an awesome way to beat boredom! Just grab the paper roll, colored craft papers (black, yellow, beige, and brown for Harry), plus the free printable template. With 15 minutes of effort, you'll have a new toy perfect for your kiddo to play with while practicing hand-eye coordination and motor skills. rufflesandrainboots
14. Harry Potter Onesie With Heat Transfer Vinyl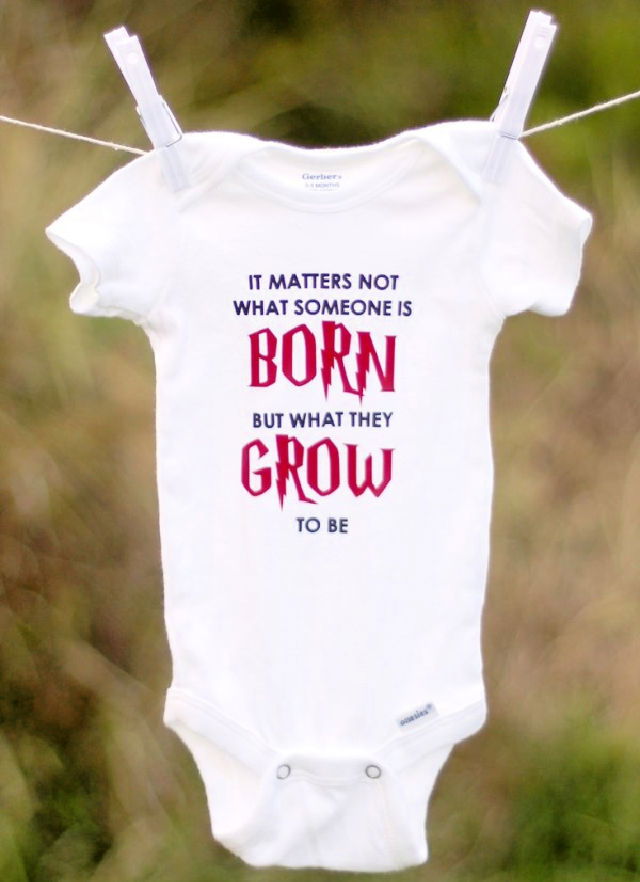 Use heat transfer vinyl to create a magical harry potter onesie for your little one! It may seem daunting initially, but with the detailed tutorial, you'll complete it within 15-20 minutes.
You will need the following supplies to complete it: 0-3 month cotton onesie, black and cardinal heat transfer vinyl (htv), silhouette portrait cutter machine, silhouette hook tool, onesie design file for silhouette studio or other cutting machine software program that allows importing svg and dxf files, iron, ironing board and piece of cotton fabric. Get ready to make a unique gift for your special someone today! simplykellydesigns
15. Screen Printed Harry Potter Quilt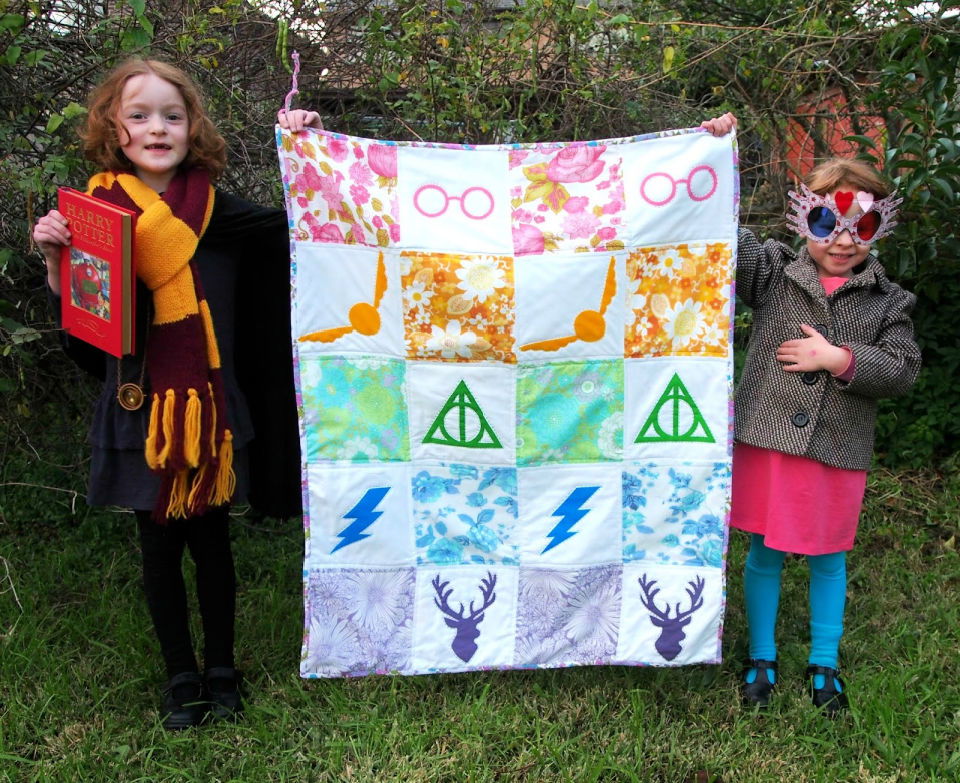 Make a unique and magical harry potter-themed quilt with this screen printing tutorial! Follow step-by-step instructions to easily make your vintage sheet quilt and pennant. Use white quilting cotton for the screen print, then customize it with fabric pieces from vintage sheets or other fabrics of your choice. Layer wadding between your squares, and add binding, embroidery, and machine thread to finish the look. Finally, use fabric paint to add extra detail – bringing your harry potter-inspired creation to life! Affordable and simple enough even for beginners – don't miss out on making something special! amelieandatticus
16. His and Hers Harry Potter Mugs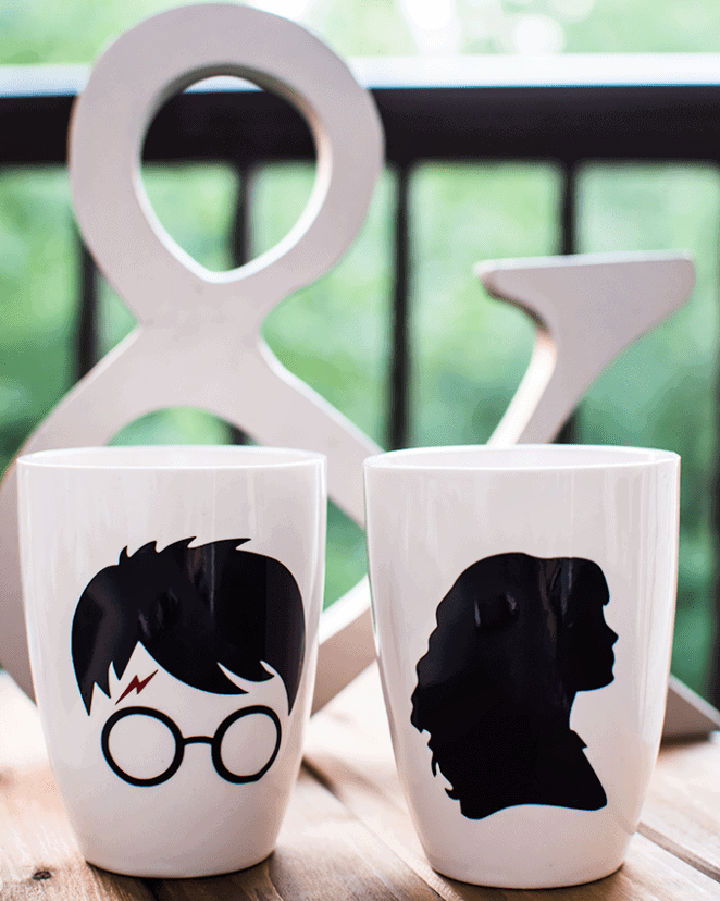 Create unforgettable memories with Harry Potter crafts for kids, featuring house-themed bookmarks, enchanted creature masks, and mystical wand-making activities.
Get the magic of harry potter into your home with these custom his & hers harry potter mugs! With a few simple supplies and your silhouette cameo, you can easily create personalized coffee mugs featuring iconic characters from the beloved movie series. All you have to do is choose and cut out adhesive vinyl decals for each mug, apply transfer tape, then press onto the surface of blank coffee mugs – it's that easy! Show off your love for this timeless classic with unique designs featuring harry potter himself or his friends in all their glory. simplymadefun
17. How To Make a Harry Potter Sorting Hat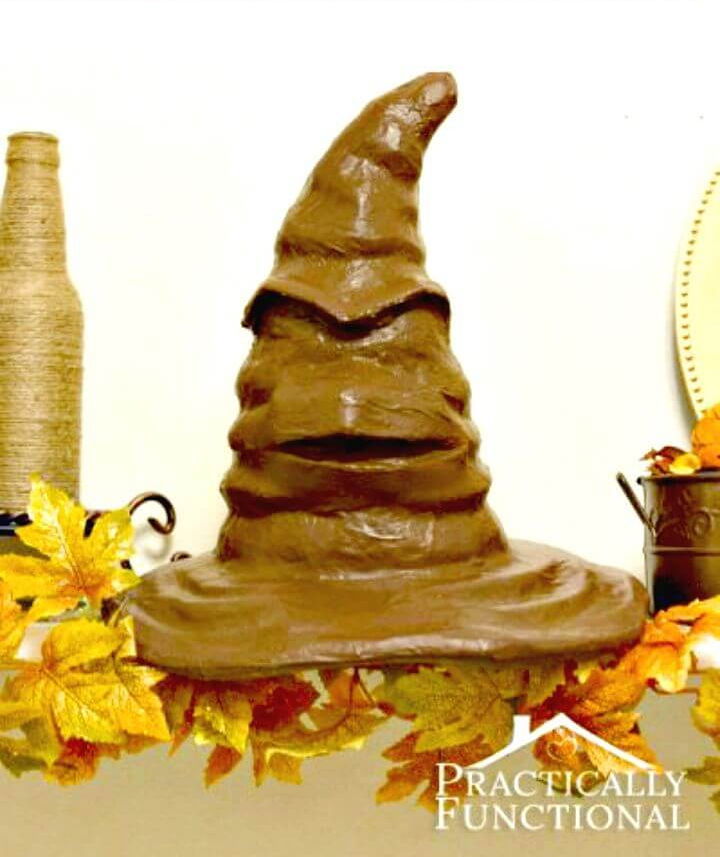 Unleash your inner wizard with enchanting Harry Potter crafts, ranging from Hogwarts house-inspired decor to magical DIY wands.
Transform a plain paper mâché witch hat into the iconic sorting hat from harry potter with some simple supplies. You only need newspaper, hot glue, modeling paste, and paint to make your own DIY sorting hat! Easy-to-follow instructions will help you bring your creation to life, so you can throw a magical harry potter-themed party or just show off your handiwork. Whether for fun or decoration, don't miss this opportunity to make your own DIY sorting hat! practicallyfunctional
18. DIY Harry Potter Potion Bottles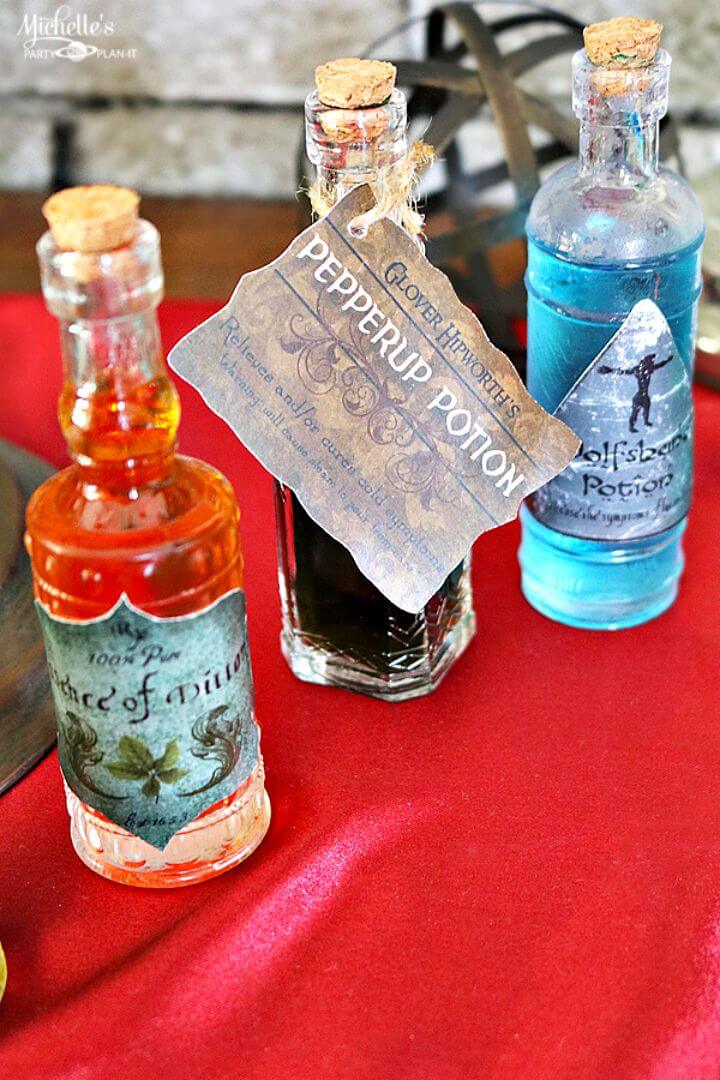 Abracadabra! Let your guests experience the enchantment of Hogwarts with these simple yet spellbinding potion bottles. All you need is craft bottles, mod podge, twine, a hole punch, and free printable harry potter potion labels. Fill each bottle with water and a few drops of food coloring, then tie on the potion label using twine through a punched-out hole. Let your guests show off their potions or give them as favors – it's sure to be an unforgettable experience for any fan of the wizarding world! michellespartyplanit
19. Make a Harry Potter Wall Art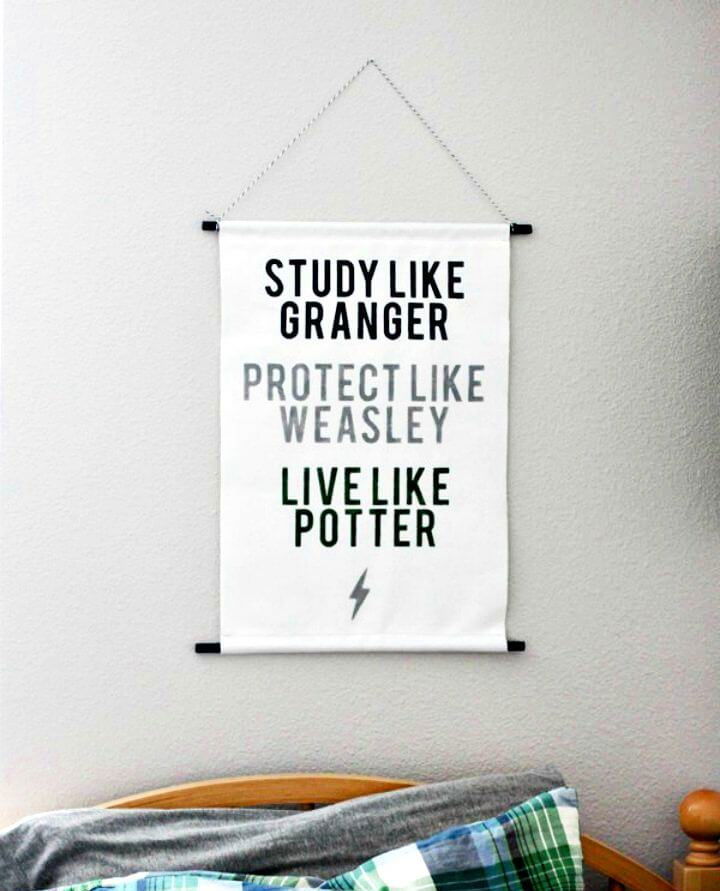 Craft magical harry potter decor with this wall art DIY. Perfect for any fan, this project includes canvas material, wood dowels, craft paint, and a stencil to get you started. All you need is twine for hanging and your imagination! Customize the colors or spell out your favorite quote – make it as unique as your Hogwarts house. Show off your skills by customizing a piece of art worthy of Dumbledore's office! Get creative and bring some magic into your home today. landeeseelandeedo
20. DIY Harry Potter Always Graphic Tee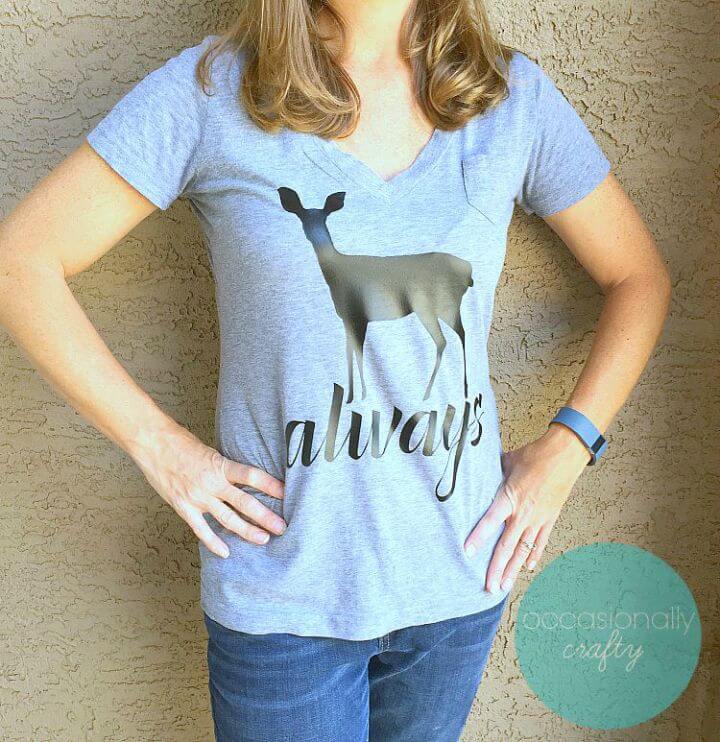 Show off your love of harry potter with this "always" graphic tee. Easily make this design or any other by opening up silhouette studio and downloading the file for this shirt.
Remember to reverse the image before cutting on tv for a perfect finish that's sure to get you noticed! Show everyone who your favorite wizard is with this stylish tee, made from premium fabric and designed just for harry potter fans! Get one now and show your magical side! occasionallycrafty
21. Cute Harry Potter Flower Pot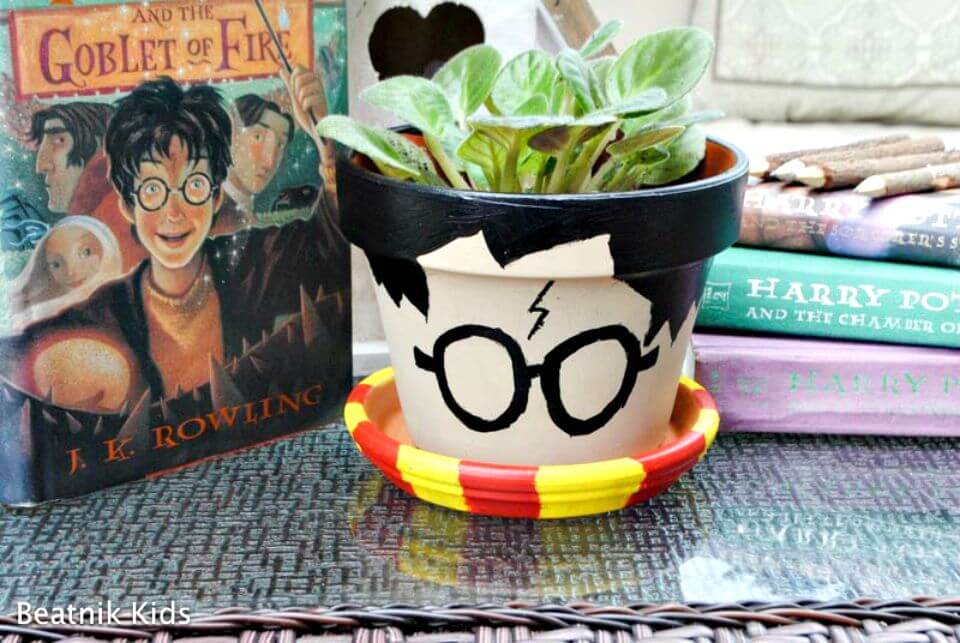 Engage little witches and wizards with Harry Potter crafts for kids, including DIY spellbook, magical potions, and Quidditch-inspired games.
Looking for a cute way to show off your love for Harry Potter and gardening? Why not make your own Harry Potter flower pot? This DIY project is easy and customizable to fit your personal taste and style. Simply grab a flower pot and acrylic paint, and you're ready to create your own unique design.
Whether you paint the Hogwarts crest or your favorite character, your Harry Potter flower pot will surely be a conversation starter and a fun addition to any garden or plant collection. So grab your brushes and get crafting!
22. Make Your Own Harry Potter Wands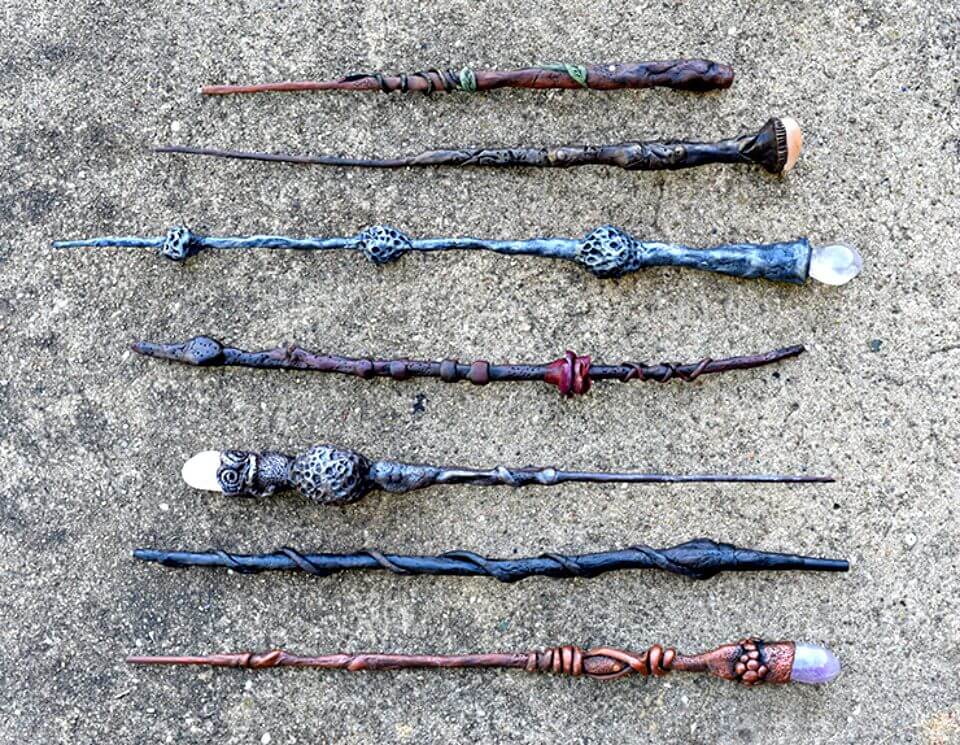 Dive into the enchanting world of Harry Potter activities, including Quidditch tournaments, spell-casting workshops, and interactive wizarding-themed scavenger hunts.
Design your DIY harry Potter wand and enter the magical world of magic! These light-up wands are easy to make with the instructions provided, making them perfect for all ages. The wand will glow like any true wizard should, giving you the power to cast spells.
All you need is a dowel or twig, styrofoam, a hot glue gun with glue sticks, a small piece of cardboard or foam core, 3 volt 1.8mm led bulbs, and holders with switch as well as hook-up wire – these items can be found in most craft stores. Now that you have all the materials needed, it's time to get crafting! Unleash your creativity and make something unique – let your inner wizard out of their shell! vintagekitty
23. Harry Potter Lightning Bolt Ring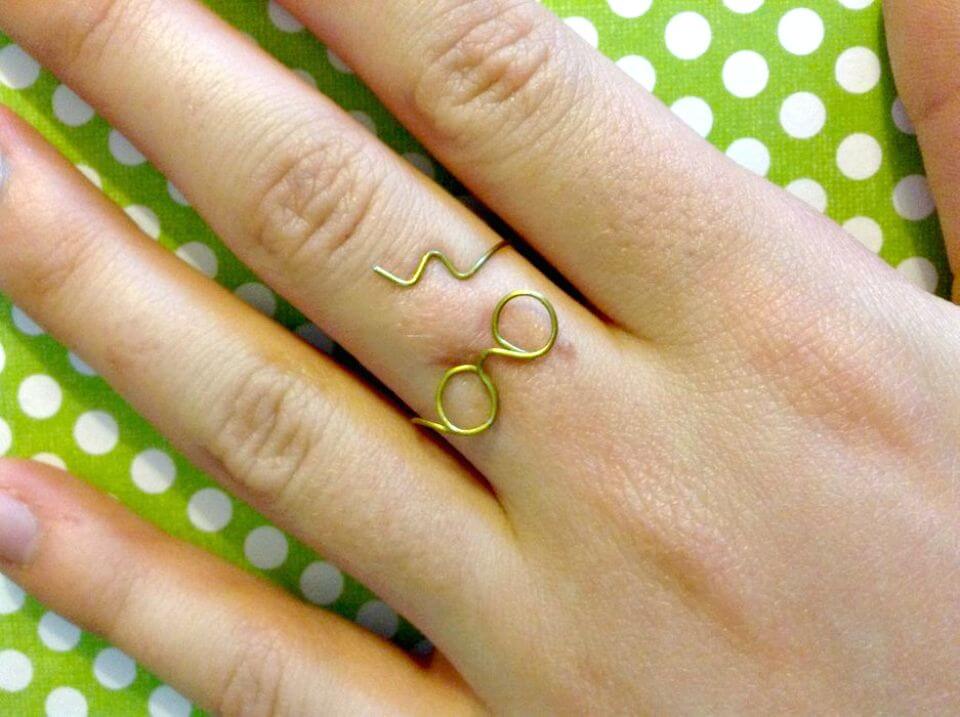 This harry potter lightning bolt ring makes a great addition to any fan's collection! Made with proper jewelry wire and simple tools like round-nose pliers, regular pliers, and scissors or plier cutters, you can craft your lightning bolt ring in no time. Show off your love for the series by making this stylish ring that will turn heads! Perfect as a gift for yourself or other fans of the magical world of harry potter. instructables
24. DIY Harry Potter Mandrake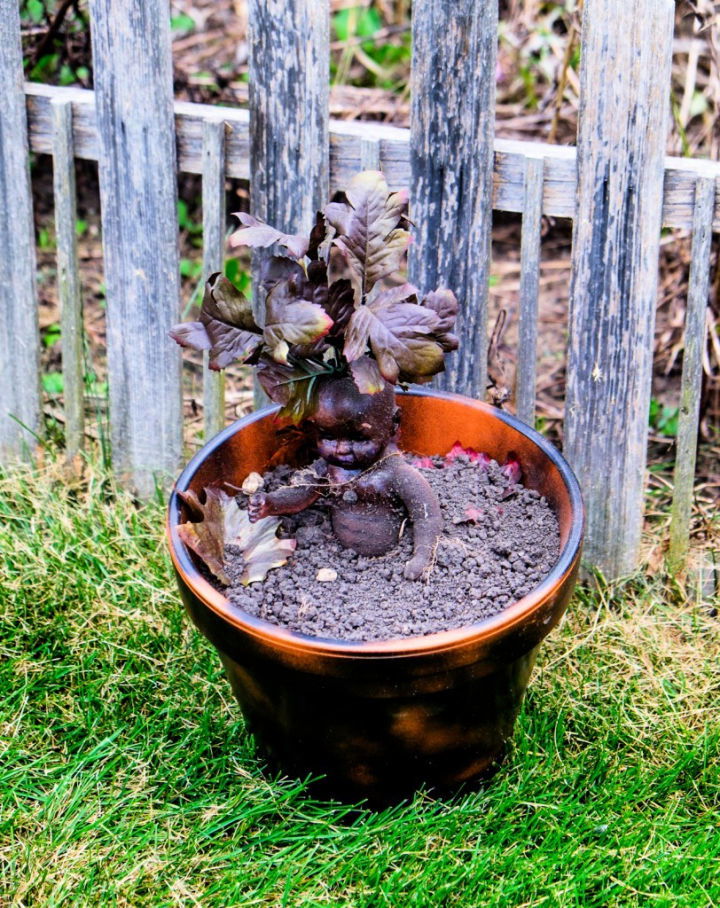 Make your own harry potter mandrake with this easy DIY project! You only need a baby doll, a flower pot, brown rustoleum paint, a knife, fake leaves (loose and with stems), and some dirt. In just a few steps, you will create an adorable character straight from the wizarding world of harry potter that's perfect for displaying in your home or giving as a gift. Make it yourself today – it's sure to bewitch any fan of the series! albiongould
25. Harry Potter Shirt With Free SVG File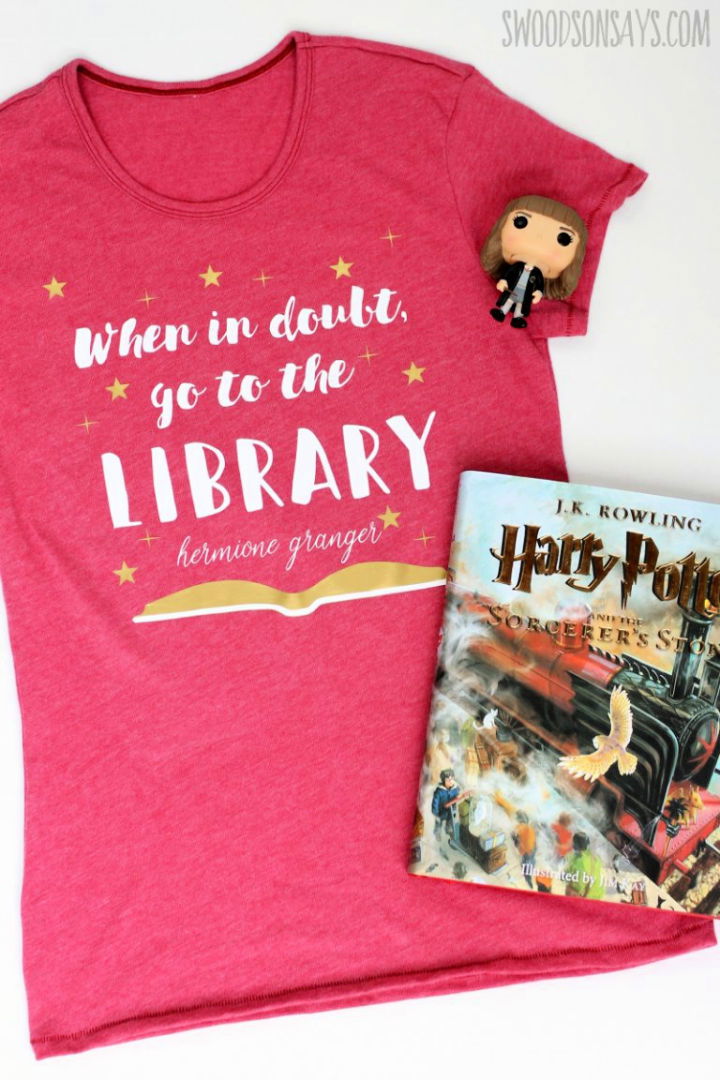 Embark on a magical journey with Harry Potter activities such as wand dueling, character-inspired cooking lessons, and Hogwarts-inspired DIY crafts.
Bring harry potter into your next craft project with this free hermione granger quote file! This easy-to-use SVG file is perfect for making a handmade gift for any Potterhead using a cricut maker, iron-on, easy press, and blank t-shirt. Download the free harry potter svg now and start creating something special today! Get inspired by these magical words of wisdom and make something that will be remembered long after you've finished crafting. With just a few clicks, you could have an amazing personalized gift ready in no time – so don't wait any longer – download your free harry potter svg now! swoodsonsays
Related DIY Crafts
Conclusion: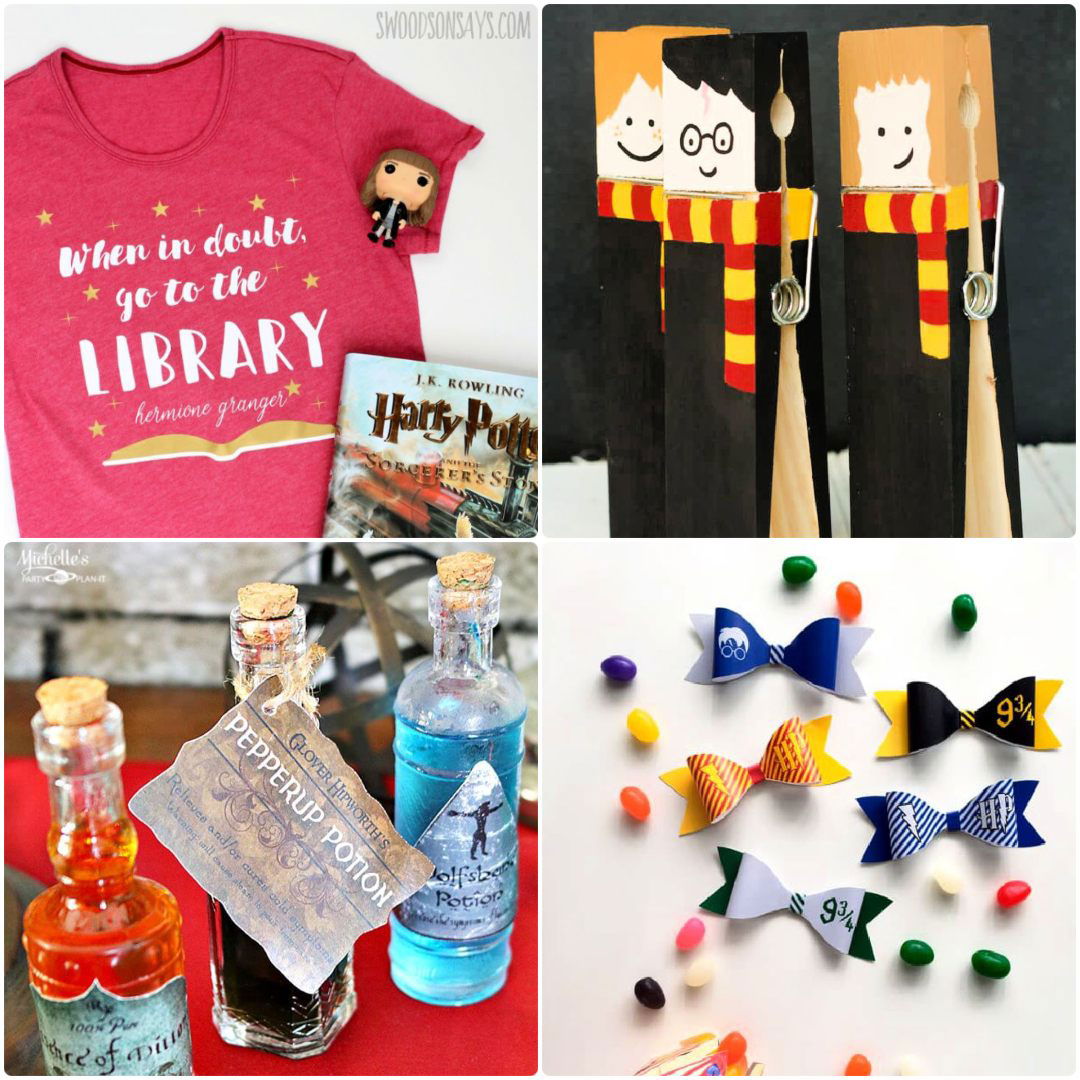 In conclusion, exploring Harry Potter crafts offers endless ideas for fun, creativity, and bonding within the wizarding world. With diverse harry potter crafts and activities like DIY magic pillowcases, painted rocks, homemade wands, or even themed decorations for parties, the possibilities are truly enchanting. Both kids and adults alike can enjoy creating easy Harry Potter-inspired projects and artwork, making memorable experiences and unique items to showcase their love for the beloved series. Grab your wands and prepare to embark on a magical journey through the realm of Harry Potter crafts!