If you are looking for a superb DIY winter project for the family, this DIY red grapefruit bird feeder could be it for you. Winters is the time with the luxury of red grapefruit in our hands. Instead of throwing away the empty rind of the grapefruit, make something exciting and welcoming out of it for your feathered friends.
These DIY bird feeders are insanely easy to make, and it will feel like a real achievement when you will see those feather fellas flying around the garage or backyard. If bird-watching is already your thing, you are in for a treat.
Our DIY red grapefruit bird feeder idea will also add a beautiful decor vibe to your outdoors. Your kids can help you set up food for the birds and learn a thing or two about craft and caring for other living beings, alongside! Let's dive into the tutorial.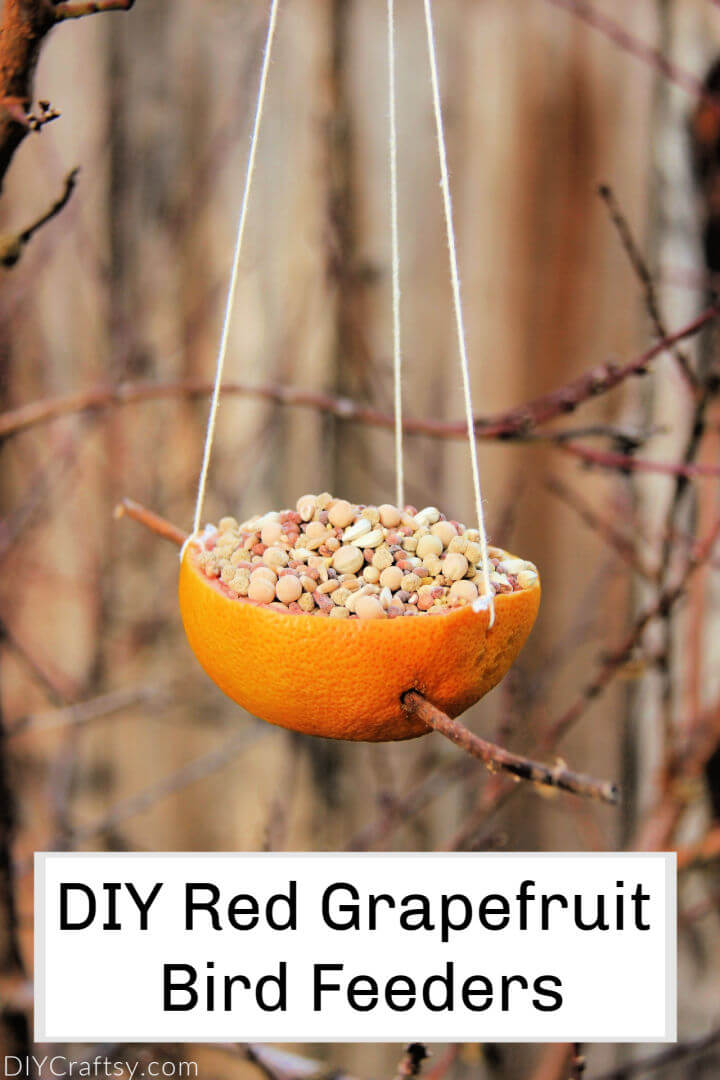 Creates: 1 Red grapefruit bird feeder
Required Supplies:
Half grapefruit rind or paramount citrus red grapefruit
A skewer or a large needle
Knife and scissors
One spoon
Three, 14 to 18 inches long yarn
Birdseed
Around 14 inches long twig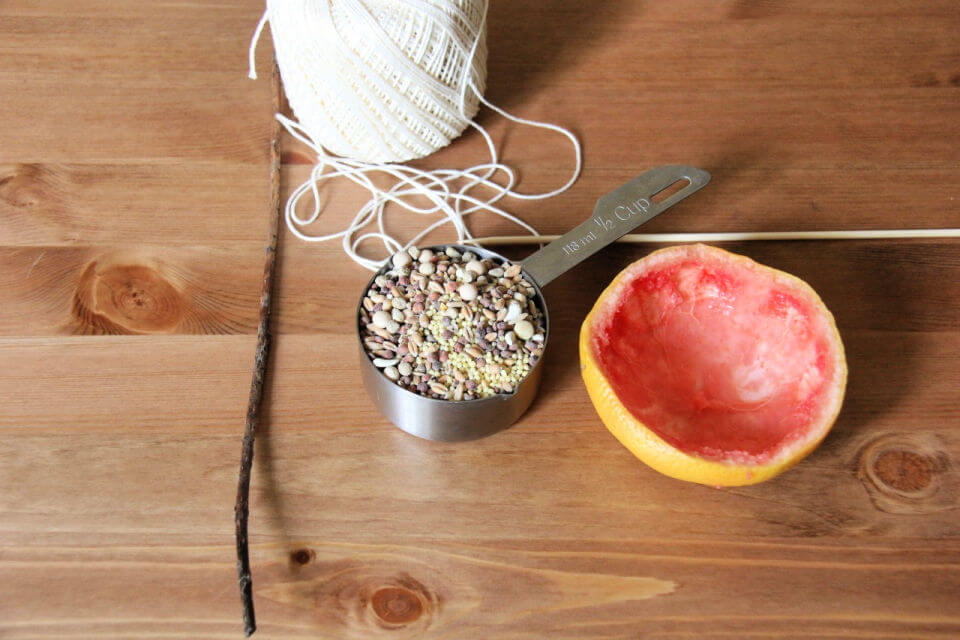 Step by step Tutorial:
If you are using a paramount citrus red grapefruit, use a spoon to take out the flesh and empty the rind completely.
Once you have emptied the rind, now wash it with plain water and clean it dry with a towel.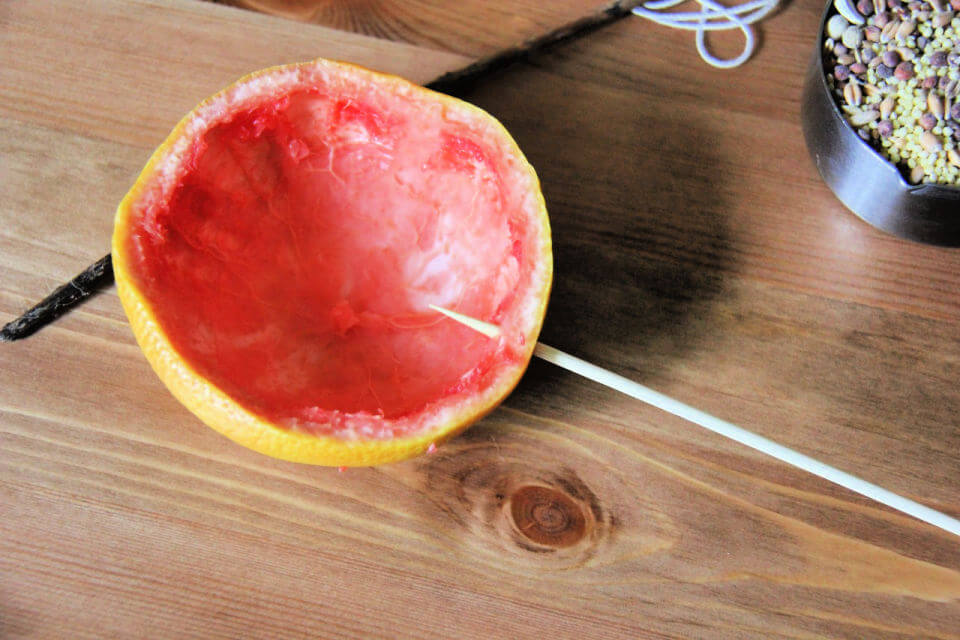 With the help of the skewer, needle or knife poke three holes in the grapefruit. All these holes should be equally apart in the distance and about half inches distanced from the top edge.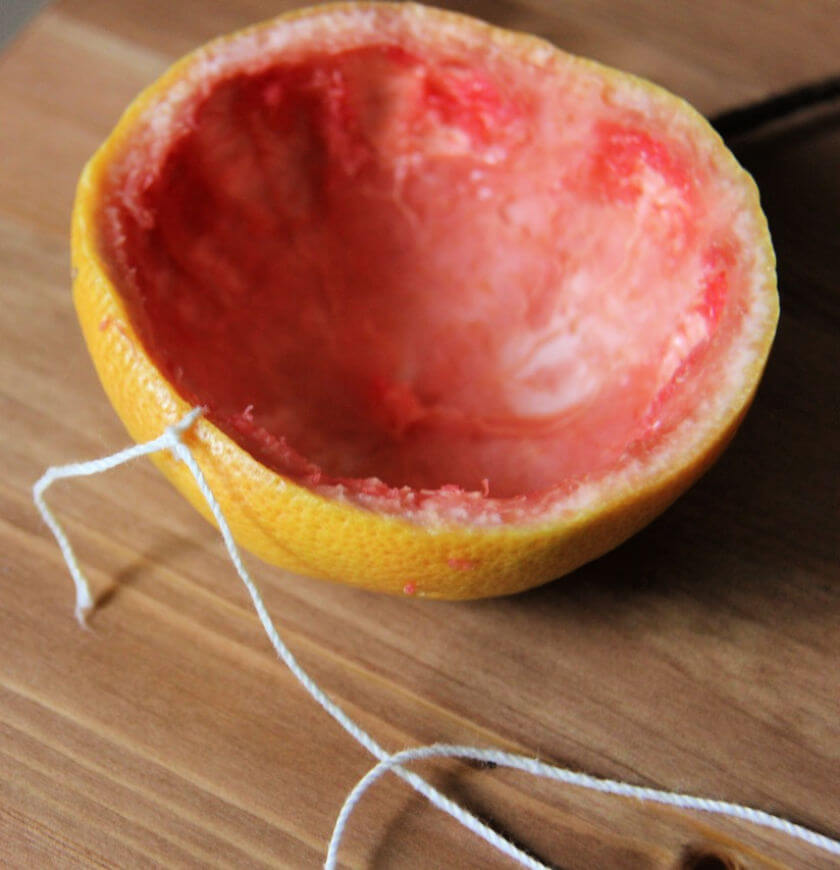 Now, push around a 1 inch's piece of yarn across these three holes and tie at the edges to secure the balance of the grapefruit.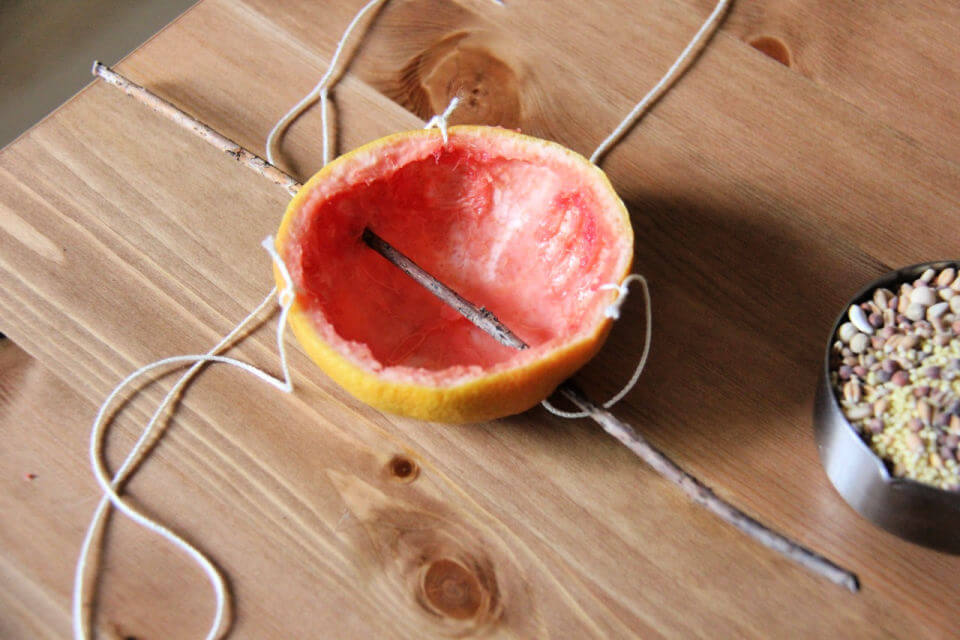 Now, using the skewer, poke another hole about 1/3 inch below the other holes from one side of the grapefruit to the other opposite end. It's like poking two holes across the opposite ends of the grapefruit.
Start inserting the twig by pushing it through one poked hole of the grapefruit to the other end until the sides of the twig are out from both holes.
Check the balance of the grapefruit feeder, so it doesn't slant at one end. If the balance is perfect, which is a higher chance with the added twig in the middle of the grapefruit, then tie the strings in a knot at the top.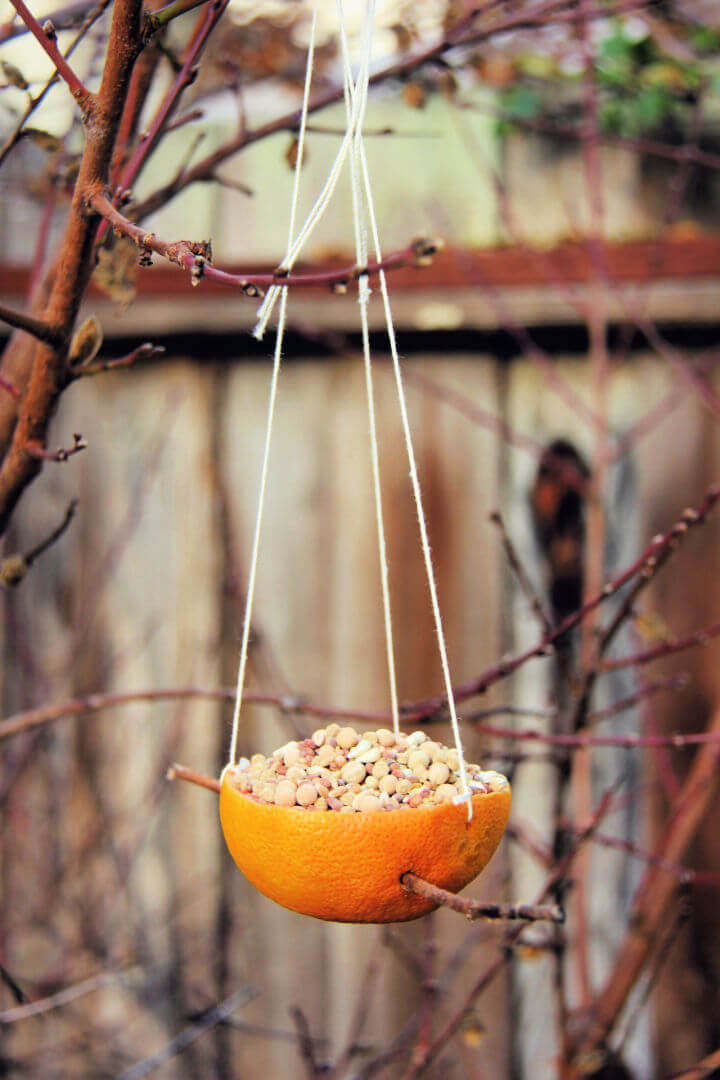 Fill the DIY red grapefruit bird feeder with the birdseed and hang it over a tree or around your fence!
Want to make a butterfly feeder for your backyard or garden? Follow these handmade butterfly feeder ideas.