We all take baths to get relaxed and to feel fresh! But the problem is that are you taking bath like it should be taken? If you are not adding the bath bombs to your bathwater then you are just missing a lot while taking a bath! DIY Bath bombs just break in the bathwater and make it smell good by adding pleasant scents and they also come with the different relaxing ingredients that will help nourish your skin and will turn the process of taking bath into a fun skin treatment! However, if bought from the market, the DIY bath bombs are always expensive to buy! A simple bath bomb can cost you about 5$ and a luxurious will be available at a price of 10-15$, so this may soon leave yours with an empty wallet!
So, why not save a lot of your costs by making luxurious bath bombs at home just by mixing the popular ingredients like citric acid, baking soda, Epson salt and corn salt! Add different essential oils and scents and other items that will help customize your bath bombs according to need and demands! Just to help you make outstanding DIY bath bombs at home we have brought these 101 easy DIY Bath Bombs Recipe Tutorials that are all different, unique and amazing and will really turn taking bath into a big fun!
While making these your favorite bath bombs from the list you can try different moldings to get you finally finished bath bombs into custom shapes like you can use round molds for the ball like bath bombs and you can also go smart with the unicorn horn mold to make unicorn bath bombs! Hence you can also make the heart shaped bath bombs using the respective molds that will rock as a Valentine's Day gift!
Get inspired by some lovely samples given below that will make you say a big "WOW" for sure! Next, you can also get inspired of different fruits and good items to make gorgeous looking bath bombs, make the mouth-watering donuts bath bombs with sprinkled icing, mix your favorite ingredients also to make the lemon bath bombs and also please someone special with the galaxy bath bombs that will look much enchanting to eyes! Make the pumpkin bath bombs that will rock for fall, take a look at the sample fizzing pumpkin bath-bombs that have also been fall-scented! Check out dozens of more bath bomb ideas given below in the list that come in different enticing shapes!
You May Also Like This:
Mix also the roses, lavender, oatmeal, and items of this kind to make your bath bombs a bit more special and pleasing smelling! You can also experiment these bath bombs with different scents and with different oils!
Next, you can also pack dozens of your handmade bath bombs that would make a great gift for a friend, family member or to a neighbor! Willing to try out these given bath bombs? Then just hit the respective attached links to grab the full free tutorials, recipes and step-by-step instructions for each bath bomb idea!
Make Your Own Rainbow Sprinkles Bath Bombs:
Here is what you need to make the bathwater smell pleasant, the rainbow sprinkles bath bombs that are made at home and would make a perfect gift for anyone who loves to take a bath daily! These bath bombs have also been made using coconut and vanilla essential oil that will also be a great treatment for the skin! Complete bath bomb recipe and instructions here yesmissy
Awesome DIY Unicorn Bath Bomb Recipe:
Before you put the bath bombs in your bath tub, they should look adorable while being placed on a toiletry shelf, so why not make these unicorn bath bombs that would make great decor for your bathroom before getting mixed bathwater! These bath bombs have been taking into this shape using unicorn horn mold! Grab the full free recipe and instructions from here apumpkinandaprincess
Cute How To Make Your Own Bath Bombs:
Checkout here more brilliant looking bath bombs that have been made at home too using custom salts and essential oils and would really turn your bathwater into a brilliant skin treatment! Here these bath bombs have been created using the round molds and you can also pack these bath bombs to make outstanding gifts for friends and neighbors! Intending to make these bath bombs at home? Grab the complete free recipe and instructions from here katesullivanblog
Beautiful DIY Bath Bombs Tutorial:
You just no need to spend dollars each time on luxurious bath bombs while intending to take a relaxing bath! So, why not save a lot of your costs by making beautiful bath bombs at home using your own special and custom ingredients! Checkout here the sample bath bombs that have been gained in shape using round molds and are really looking beautiful! Complete recipe and instructions here aprilathena7
Adorable and Cute DIY Fizzing Bath Bombs:
Make also these super cost-efficient fizzy bath bombs at home that will mix in your bathwater so that ir will nourish your skin! Here these fizzing bath bombs have also been made using the main ingredients like citric acid, baking soda, corn salt and Epson salt and next you can add custom oils and food colors! Grab the full free recipe from here doterra
DIY Lush Bath Bombs Tutorial:
Bath bombs can be expensive if you buy the luxurious ones, however you can also make expensive looking bath bombs at home that will help you to take a relaxing and healthy bath! Just make these lush bath bombs that will beat the other expensive bath bombs and have been made by adding special oils like olive oil and are sure to nourish your skin! Grab the full free recipe and instructions from here VIDEO Tutorial
Easy DIY Rose, Lavender & Oatmeal Bath Bombs:
Turn your bath water into a healthy skin treatment solution by adding these special bath bombs in it! Here the good looking bath bombs are made of rose, lavender and oatmeal and hence would definitely add a pleasant scent or smell in your bathwater and would also make a great gift! Grab the full free recipe and instructions from here lovelygreens
How to DIY Natural Bath Bomb Recipe:
Checkout here more brilliant bath bombs made at home, these are here the natural bath bombs that come with a special addition of beet root powder, coconut oil and grapefruit oil and hence would definitely help you taking a super relaxing bath! Here these bath bombs are unique and are quick to make at home and you can also pack a dozens of them to give as a great gift someone special! Complete instructions and tutorial here saltandritual
DIY Fizzing Fall-Scented Pumpkins Bath Bombs:
Instructions: funathomewithkids
Awesome DIY Donut Bath Bombs:
Instructions: apumpkinandaprincess
Easy DIY Lemon Bath Bomb Tutorial:
Instructions: apumpkinandaprincess
Awesome DIY Galaxy Bath Bombs Tutorial:
Instructions: lemonlimeadventures
DIY Heart Bath Bombs – A Valentine's Day Gift Idea:
Instructions: thegunnysack
How To Make Homemade Bath Bombs:
Instructions: kaylaaimee
How to Make Bath Bombs Tutorial:
Instructions: puravidabracelets
Beautiful DIY Egg Shaped Bath Bombs Tutorial:
Instructions: twineandtable
How To Make Moisturizing Bath Bombs:
Instructions: goodlifeeats
Make Your Own Orange Bath Bombs Tutorial:
Instructions: iheartnaptime
How To Make Heart Bath Bombs For Valentine's Day:
Instructions: adventures
Easy DIY Bath Bombs Step by Step Tutorial:
Instructions: idlewife
Make Your Own Grow a Boyfriend Bath Bombs – a Fun Gift Idea:
Instructions: studiodiy
How To Make Bath Bombs With a Toy Hidden Inside:
Instructions: hellocreativefamily
Easy DIY Bath Bombs – Supplies Plus Tips and Tricks:
Instructions: everydaysavvy
DIY Pumpkin Spice Latte Bubble Bath Bomb: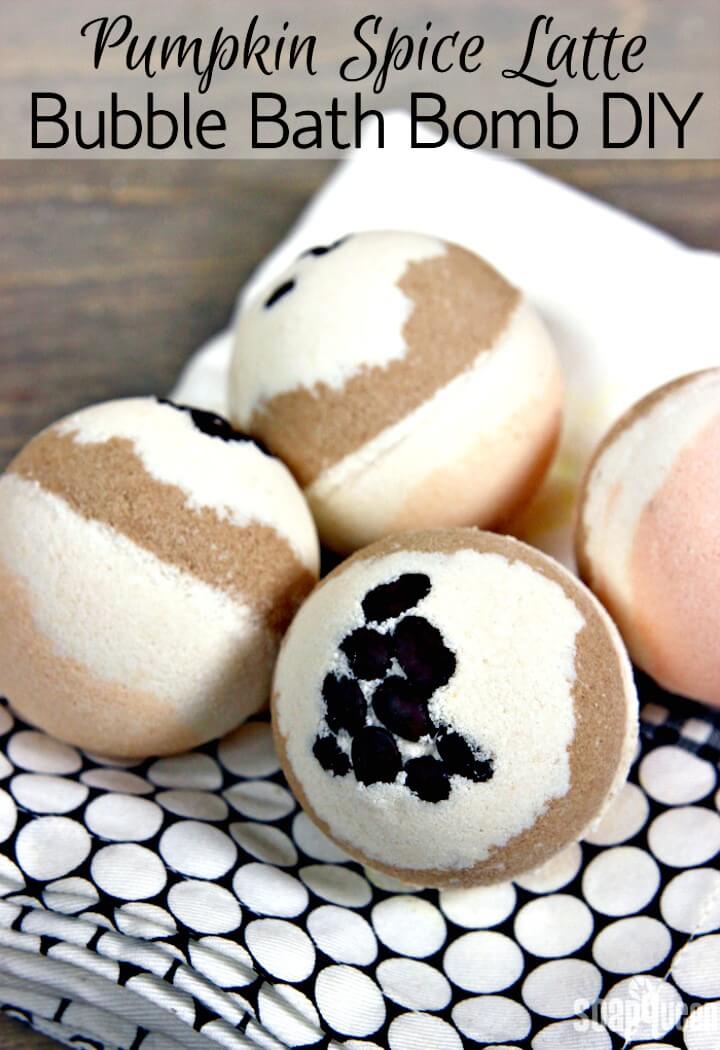 Instructions: soapqueen
How To Make Homemade Bath Bombs:
Instructions: madincrafts
Adorable Make Your Own Bath Bombs Tutorial:
Instructions: homespunengineer
Awesome DIY Bath Bomb Questions & Answers Recipe:
Instructions: soapqueen
How to Make Midas Touch Bath Bombs:
Instructions: soapqueen
Easy DIY Lavender Bath Bombs Tutorial: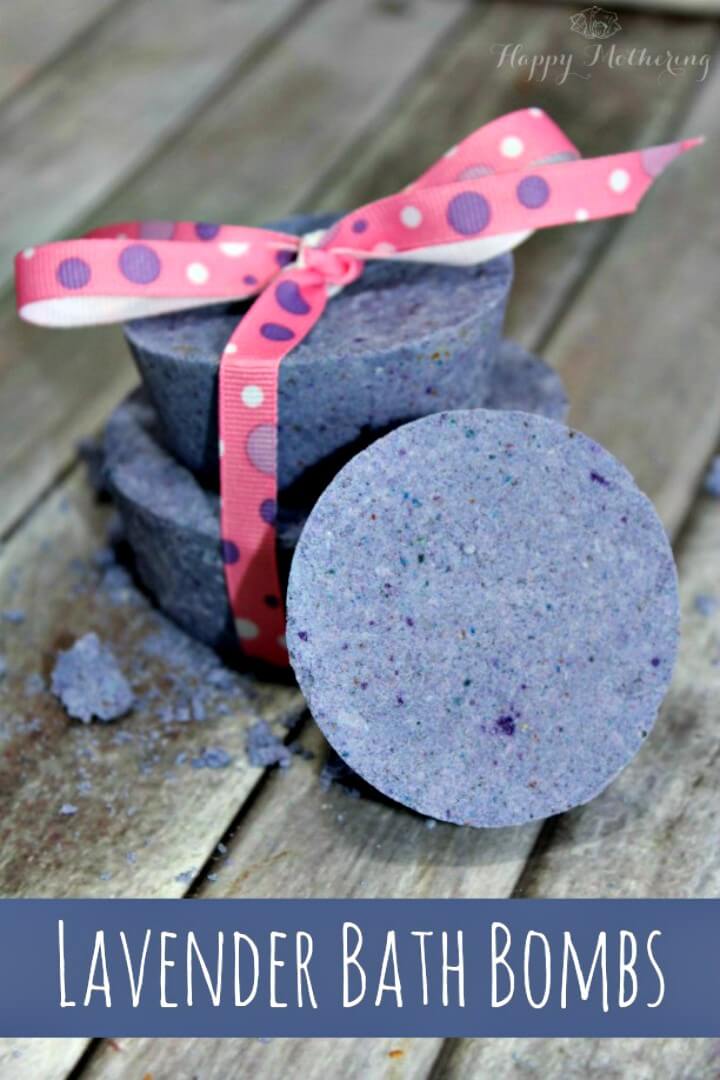 Instructions: happy-mothering
Make Your Own Peppermint Bath Bombs – Homemade Gift Idea:
Instructions: makinglemonadeblog
Awesome DIY Bath Bombs With Lavender and Chamomile Tutorial:
Instructions: homemadeforelle
How To Make Homemade Rose Bath Bombs Recipe:
Instructions: annsentitledlife
DIY Holiday Bath Bombs – Handmade Gift Idea:
Instructions: fleecefun
How To Make Homemade Pokeball Bath Bombs:
Instructions: lemonlimeadventures
DIY Easter Egg Bath Bombs Tutorial:
Instructions: aprilgolightly
How To Make Bath Bomb Recipes + Tutorial – Great Gifts:
Instructions: jennifermaker
Make Your Own Dinosaur Egg Bath Bombs:
Instructions: myjoyfilledlife
Easy DIY Grapefruit Bath Bombs Tutorial:
Instructions: sheuncovered
Cute DIY Unicorn Bath Bombs Tutorial:
Instructions: cosmopolitan
DIY Homemade Bath Bombs – Budget Friendly Project:
Instructions: loulougirls
Easy How To Make Sweet Orange Bath Bombs:
Instructions: gluesticksblog
Quick DIY Bath Bombs in 10 Minutes or Less:
Instructions: penniesintopearls
How To Make Bath Bombs With Epsom Salt:
Instructions: themakeupdummy
Awesome How to Make Bath Bombs Without Citric Acid:
Instructions: ehow
Make Your Own Bath Bomb Favors Tutorial:
Instructions: somethingturquoise
DIY Relax & Recycle with K-Cup Bath Bombs Tutorial:
Instructions: coupons
Make Your Own Floral Bath Bombs – Handmade Touch Tutorial:
Instructions: worldmarket
Easy DIY Activated Charcoal Bath Bombs Tutorial:
Instructions: apartmenttherapy
How To DIY Heart Bath Bombs Recipe:
Instructions: designsponge
Easy DIY Iridescent Pearl Bath Bombs:
Instructions: soapqueen
How to Make Bath Bombs Recipe – a Gift Idea:
Instructions: homemade
Awesome How to Make Your Own Bath Bombs – Easy Recipe:
Instructions: wellnessmama
DIY No-fail Coconut Oil Bath Bombs Tutorial:
Instructions: helloglow
Easy DIY Homemade Bath Bombs Tutorial: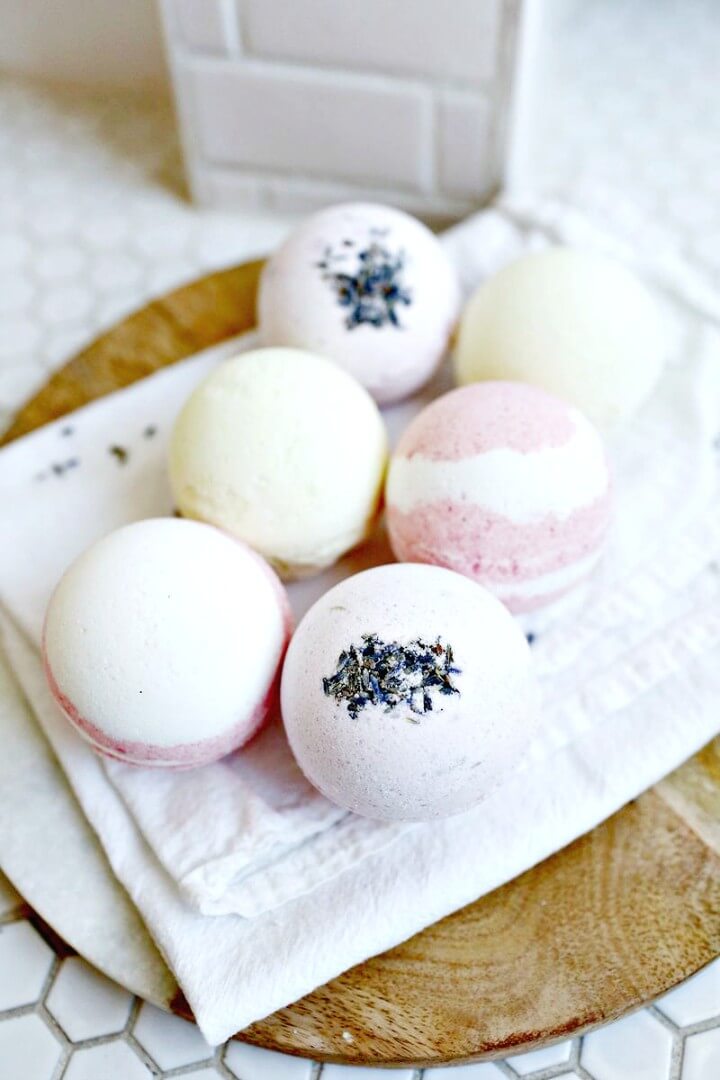 Instructions: abeautifulmess
How To Make All-Natural Bath Bombs Tutorial:
Instructions: rodalesorganiclife
Awesome How to Make Homemade Bath Bombs:
Instructions: 100daysofrealfood
DIY Green Tea Bath Bombs Tutorial:
Instructions: thecasualcraftlete
DIY Lush Inspired Bath Bombs Tutorial:
Instructions: everythingetsy
How To Make Homemade Bath Bombs in Six Easy Steps:
Instructions: sheknows
Easy DIY Fizzy Bath Bombs Tutorial:
Instructions: sugarspiceandglitter
How To Make Citrus Bath Bombs Tutorial:
Instructions: howdoesshe
Awesome How To Make Cupcake Bath Bombs:
Instructions: craftster
DIY Gold, Frankincense & Myrrh Bath Bombs Tutorial:
Instructions: humblebeeandme
How To Make Peppermint Bath Bombs Recipe:
Instructions: annsentitledlife
Awesome DIY Mermaid Shell Bath Bombs:
Instructions: totallythebomb
DIY All Natural Ice Cream Scoop Bath Bombs:
Instructions: iamnotthebabysitter
How To Make Kid-calming Lavender Bath Bombs Recipe:
Instructions: inspiredmama
Quick and Cute DIY Unicorn Poop Bath Bombs:
Instructions: rosannapansino
Adorable Make Your Own Cannabis Bath Bombs:
Instructions: leafly
Easy DIY Bath Bombs For Colds And Sinus Relief:
Instructions: girllovesglam
How to DIY Bath Bomb Recipe:
Instructions: swansonvitamins
Awesome DIY Bath Bombs Step by Step Tutorial:
Instructions: kiwico
Easy DIY Natural Bath Bombs – The Perfect Gift for a Group:
Instructions: hgtv
How To DIY Geode Bath Bombs – Improved Recipe:
Instructions: themakeupdummy
Awesome DIY Meyer Lemon Bath Fizzies Recipe: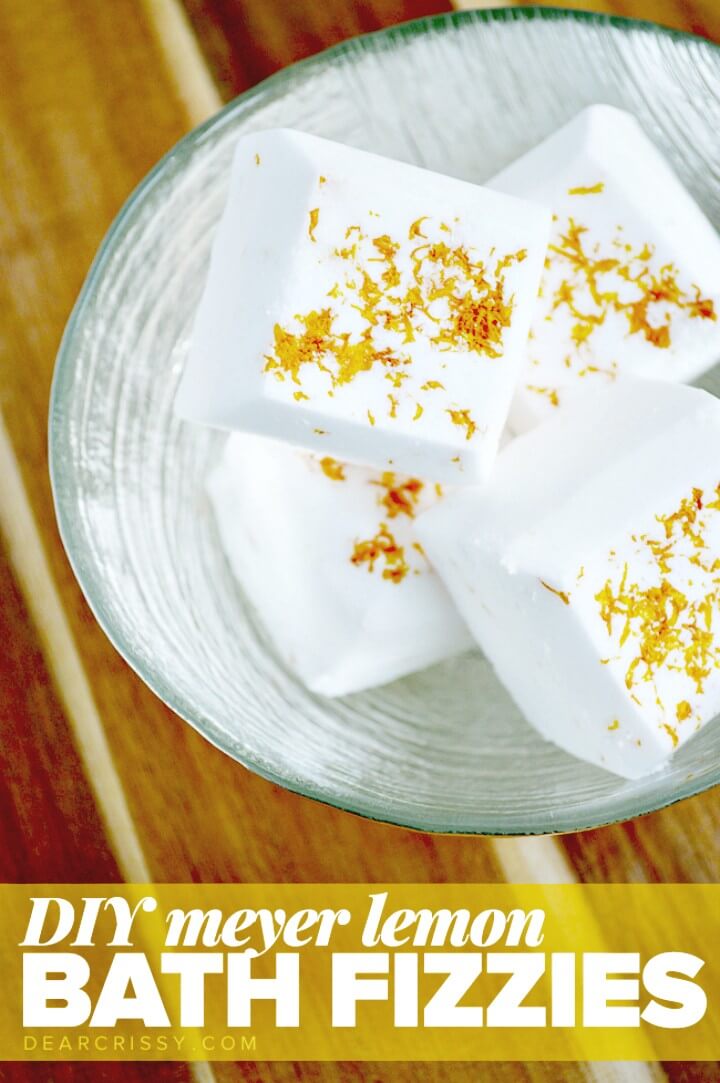 Instructions: dearcrissy
How To DIY Oatmeal and Lavender Bath Bombs Recipe:
Instructions: sixdollarfamily
Awesome DIY Bath Bombs Recipe:
Instructions: beautybaronline
Make Your Own Star Bath Bombs – Homemade Gift Idea:
Instructions: totallythebomb
Adorable DIY Bath Bombs – Homemade Gift Idea: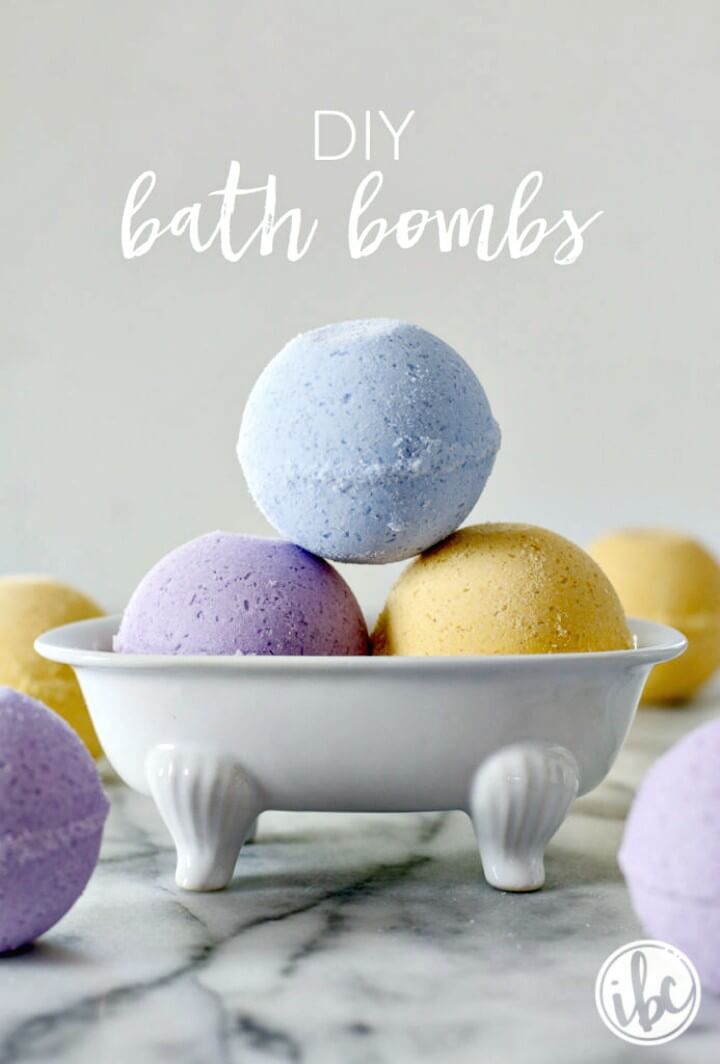 Instructions: inspiredbycharm
How To DIY Green Apple Bath Bombs Recipe:
Instructions: sugarandcharm
Awesome DIY Bath Bombs Lush Inspired Recipe:
Instructions: muffinchanel
How to Make Your Own Bath Bombs – Homemade Gift Idea:
Instructions: thesoapkitchen
Cute How to Make Basic Fizzy Bath Bombs:
Instructions: thespruce
DIY Lavender Bath Bombs That Are Luxurious & Economical:
Instructions: sheknows
Awesome DIY Bath Bombs the Easy Way:
Instructions: gardentherapy
How To Make Your Own Sea Breeze Bath Bombs:
Instructions: oneessentialcommunity
Cute How To Make Bath Bomb Recipe – Gifts Kids Can Make:
Instructions: redtedart
Easy How to Make Bath Bombs to Treat Mom:
Instructions: proflowers
Awesome DIY Bath Bomb Secrets Tutorial:
Instructions: joybileefarm
Cute How to Mix and Mold Your Own Bath Bombs:
Instructions: makezine
How To Make Homemade Bath Bombs: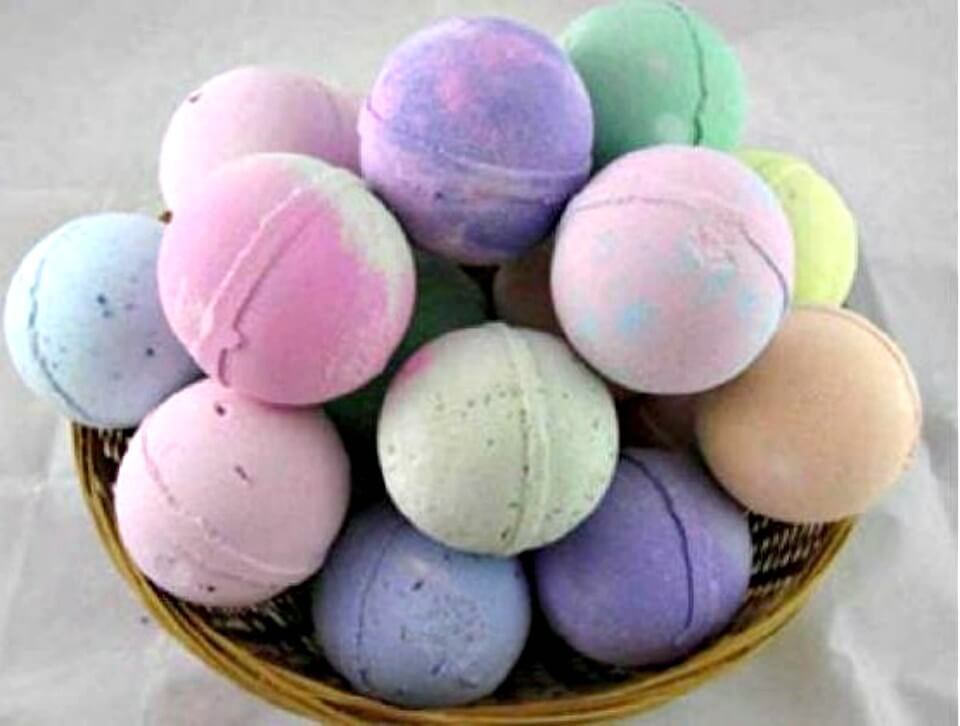 Instructions: kidspot
Simple How To Make Bath Bombs Tutorial:
Instructions: instructables
Awesome Making Homemade Bath Bombs Tutorial: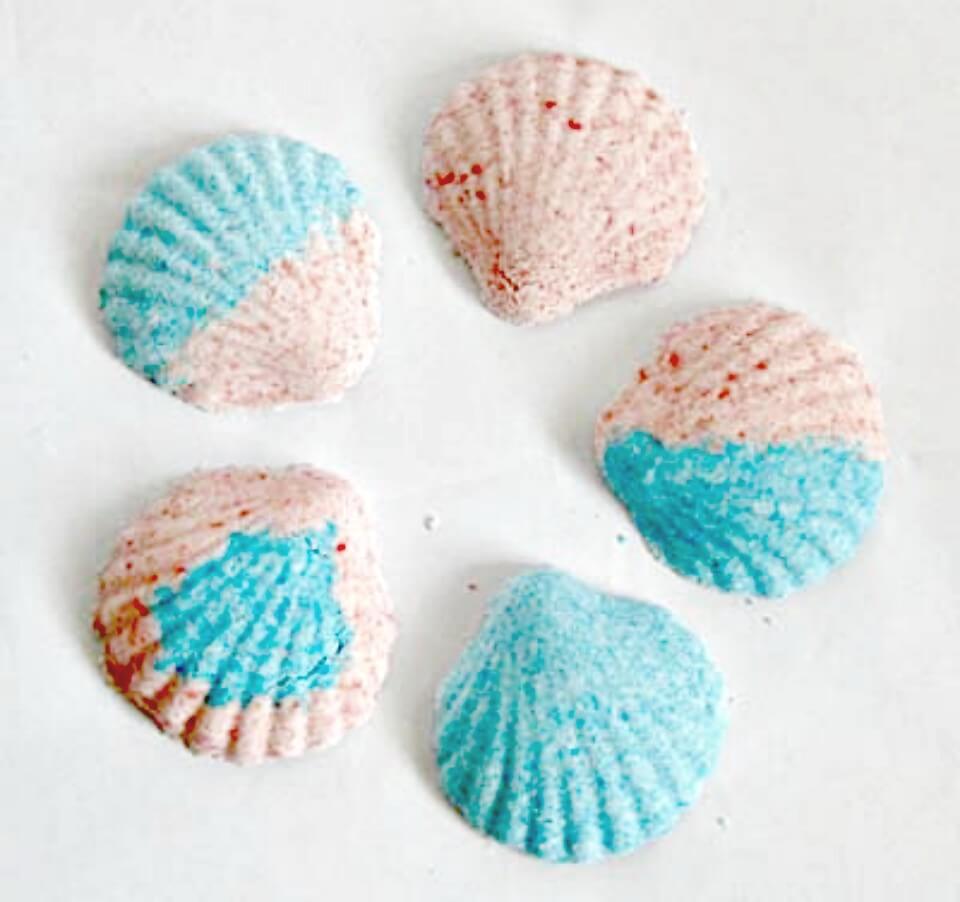 Instructions: sciencebuddies
How To Make Your Own Bath Bombs Tutorial:
Instructions: snapguide
DIY Fizzy Bath Bombs Using Kitchen Ingredients Tutorial:
Instructions: geniuskitchen
Awesome How to Make Bath Bombs Tutorial:
Instructions: filemagazine
Cute How To Make Bath Fizzies Bombs:
Instructions: toriavey
Easy How to DIY Fizzy Bath Bombs Tutorial: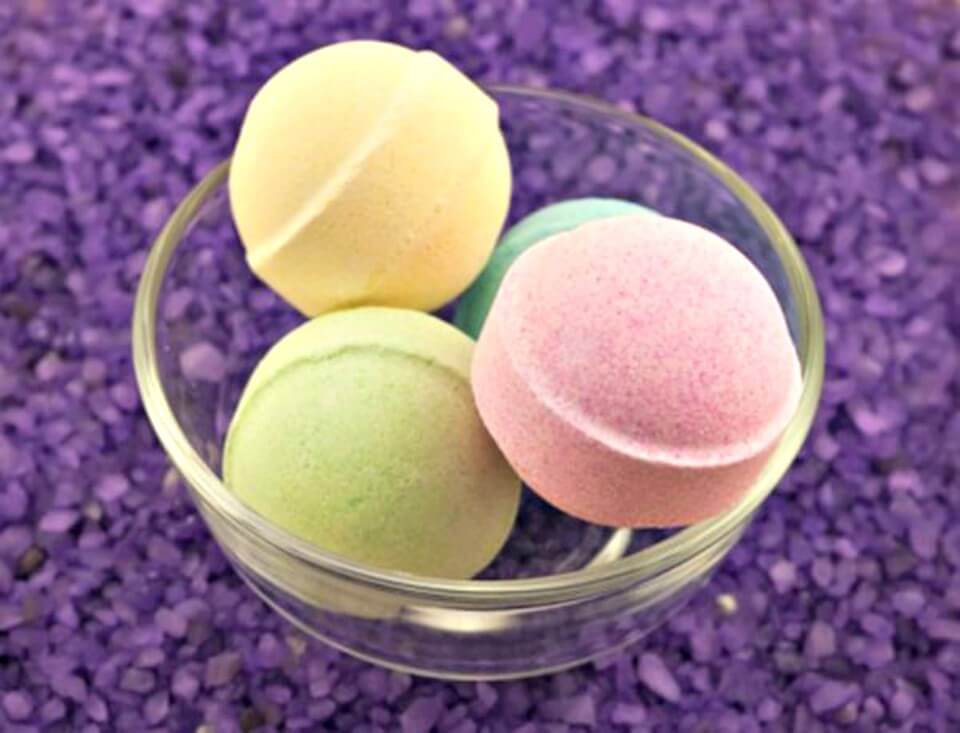 Instructions: planet-science
Awesome How to make Hot Cocoa Bath Bombs Tutorial:
Instructions: lovelygreens
How to Make Your Ow Emoji Bath Bombs:
Instructions: kidscraftroom
How To Make Gingerbread Bath Bombs Tutorial:
Instructions: heartfulhabits