Balloons are often seen in the birthday party decorations and they are cute like your kids and can be selected in any color that will fit best to your party theme! You can put together your blown-up balloons in custom arrangements to make fabulous party decor and flower ornaments. See these 10 simple DIY flower balloons that will make outstanding party decor and flower ornaments that really inexpensive to make! The basic trick is to tie together 4 or 5 balloons as petals of a flower. Hence you will gain giant decorative balloon flowers that you can or mount on the wall for bigger decor statements. This list will help you to make flower decor out of balloons and you will definitely appreciate the smart hacks and creative tricks involved. All these ideas are great, inexpensive and much doable!
Put together the giant marbled flowers to make marbled party flowers and you can easily paint the normal balloons for a marbled appeal! Also, excite up the decor level of your party by making a lovely flower decor using longer balloons and round balloons that kids will like as a balloon toy! Make the balloon flowers using mini round balloons in your favorite colors that you can add up with green stems and can put in the jars to make amazing balloon flower vases. Which will make impressive party decor for sure!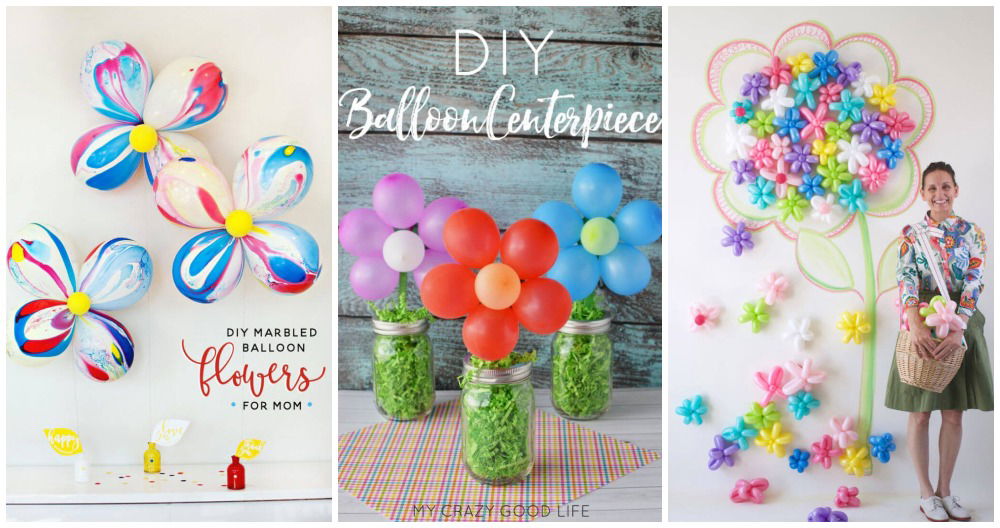 Learn How To Make Flower Balloons!
Blow up the balloons with helium and after you make a flower like a cluster of them. Next, tie them onto the handles of decorative buckets to make a gorgeous party centerpiece! Make the polka-dotted balloon flowers that will never go unnoticed. And make amazing flowers on the wall using miniature blown-up balloons that will make a great backdrop for the photography session! See the entire list of these DIY flower balloon crafts for full free instructions and tutorials!
DIY Giant Marble Balloon Flowers for Mom:

Balloons are a must have party decor item and this time you can use them in a more wonderfully decorative way. You can create these giant marble balloon flowers to use as the perfect wall decor behind your party table for Mother's day or the birthday of your mother. Learn to flower up the balloons here! hwtm
How to Make a Balloon Flower: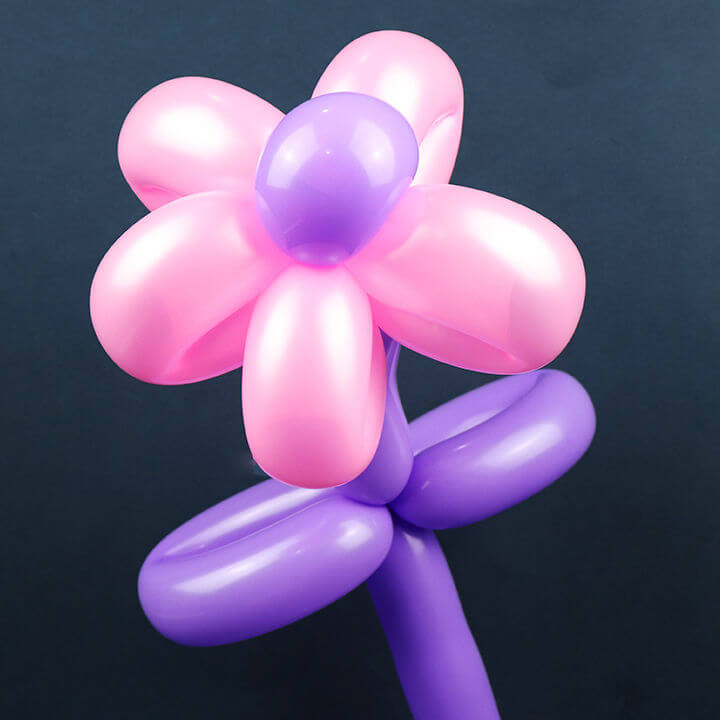 Kids love balloons that is why the balloons are surely added to a party of the kids and this time you can twist up the balloon decor. Yes, instead of putting up the balloons simple and straight you can put them together in the shape of cute flowers and excite up the decor level. The tutorial video is here to learn the flower balloon technique! instructables
DIY balloon garland: Discover how to make a balloon garland or arch. This DIY balloon garland tutorial is easy to follow and perfect for a birthday, wedding, or baby shower!
Make Balloon Flower Centerpieces: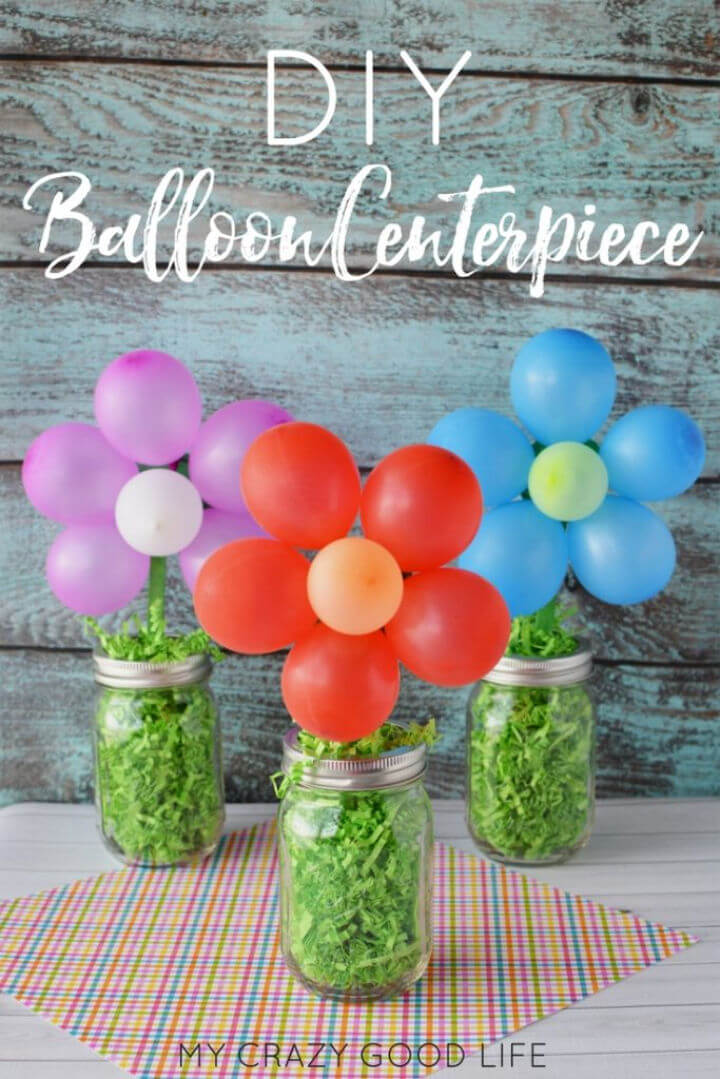 In most of the party decor ideas, the balloons are blown up and just scattered on the floor or taped up over the walls but not this time. Quirk up your balloon decor by creating these super cute and adorable balloon flower centerpieces for your party table. Learn to create these cute small balloon flowers here! mycrazy
Pretty DIY Balloon Flower Centerpieces: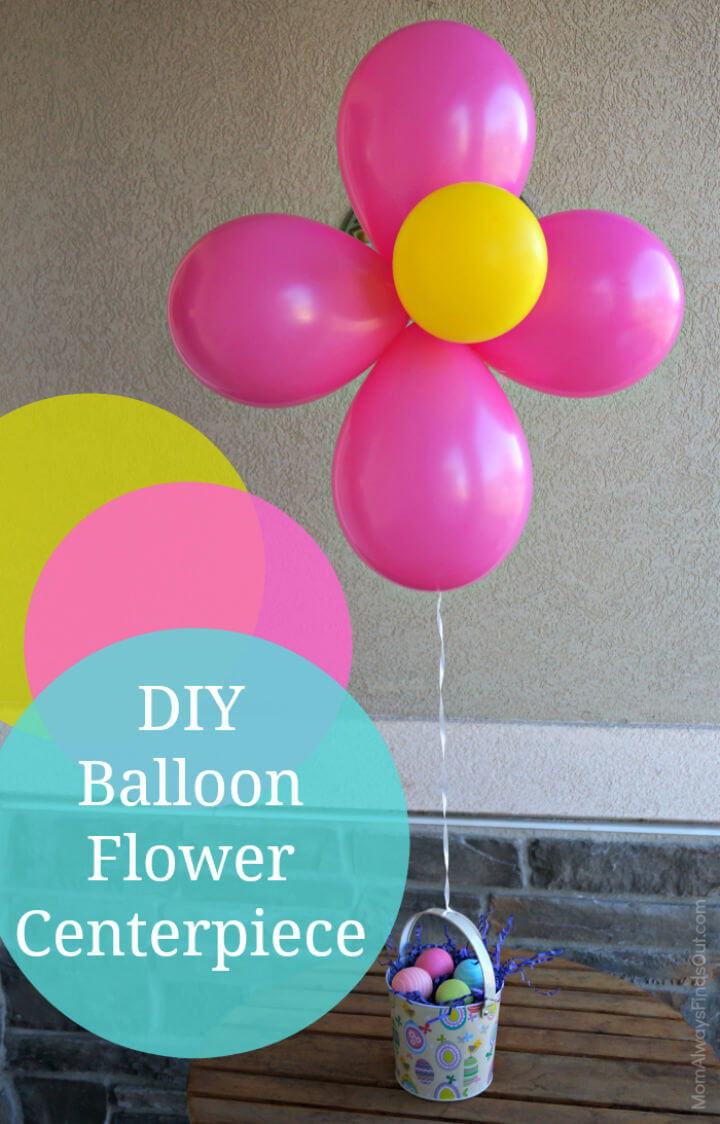 You can get some inspiration from the hot air balloon and create the gorgeous balloon flower centerpiece for your next party table. Blow up balloons and make a flower and tie it up over a basket full of Easter eggs and your prettiest and cutest centerpiece is ready to delight up your table decor. Details of the cute idea here! momalways
Make Your Own Balloon Flower: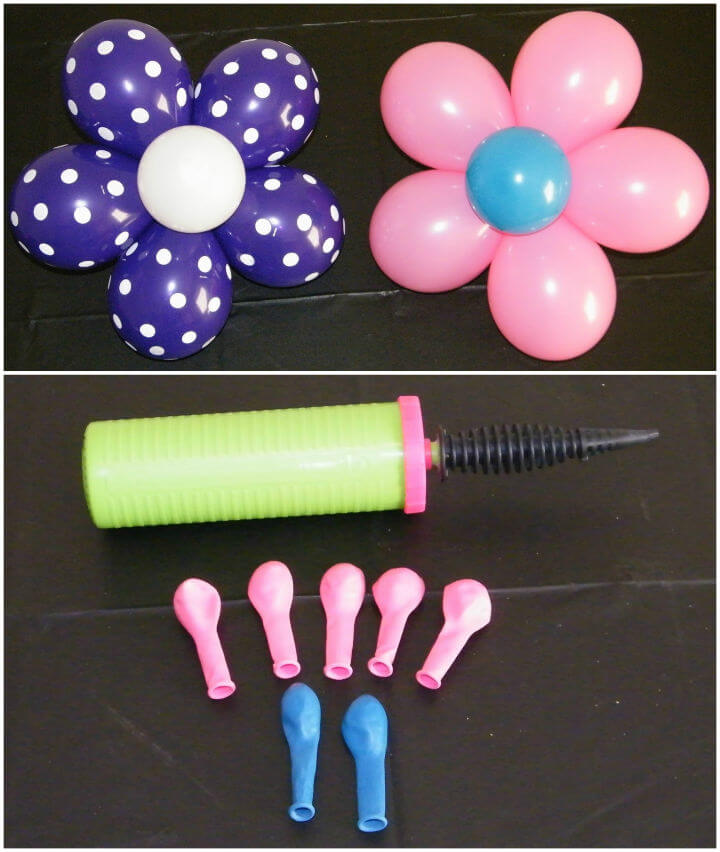 These balloon flowers would look super fun on your walls when you are decorating for a party at your place.  Using multiple colored balloons you can create a lot of cute flower adornments to bring some unique value in the party decor and style. They are super easy to create and here are some details shared! theballoongals
Flowers Making Guide:
Burlap flowers: NO-SEW – step-by-step photo instructions and video tutorial to make these rustic DIY burlap flowers in just one minute!
DIY paper flowers: Make your own beautiful handmade flowers out of paper, fabric, tissue and more. These tutorials will show you how to DIY paper Flowers.
Fabric flowers: These easy DIY fabric flowers guides will get you creating for weddings, home decor, and more!
DIY tissue paper flowers: Making tissue paper flowers are a great eco-friendly alternative to other kinds of gift decorations like ribbon and bows. They are also very unique and incredible.
Easy DIY Balloon Flowers: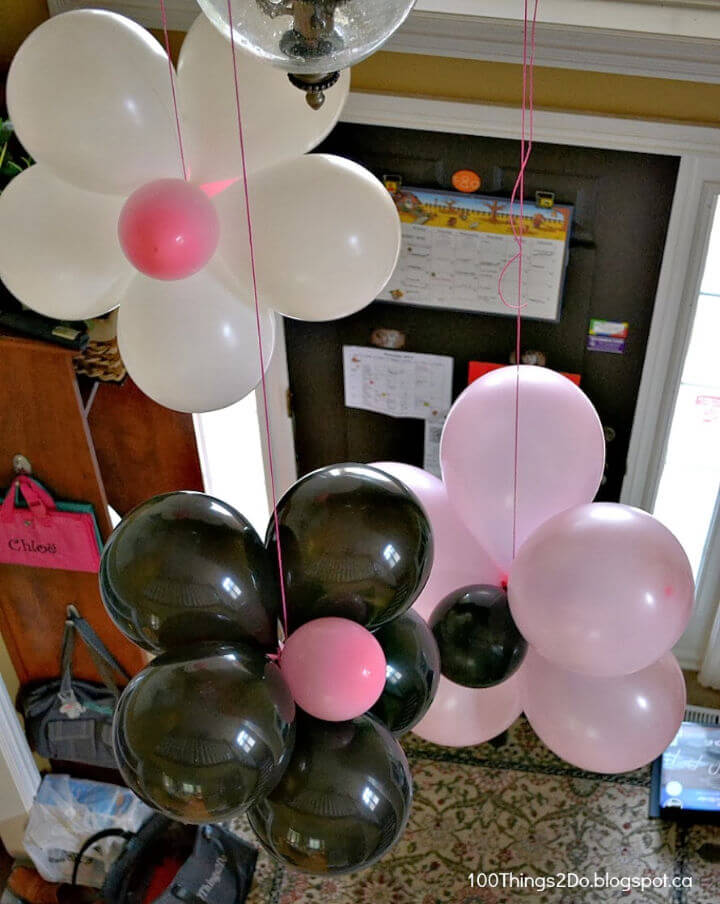 These gorgeous balloon flowers are perfect to add such charm and beauty to your party decor! Whether it is the birthday party of your kids or you are throwing a baby shower. The colorful balloon flowers can be mounted over the walls or you can hang them around your porch. Follow the balloon flowering tutorial here! 100things2do
Easy to Make Balloon Flowers: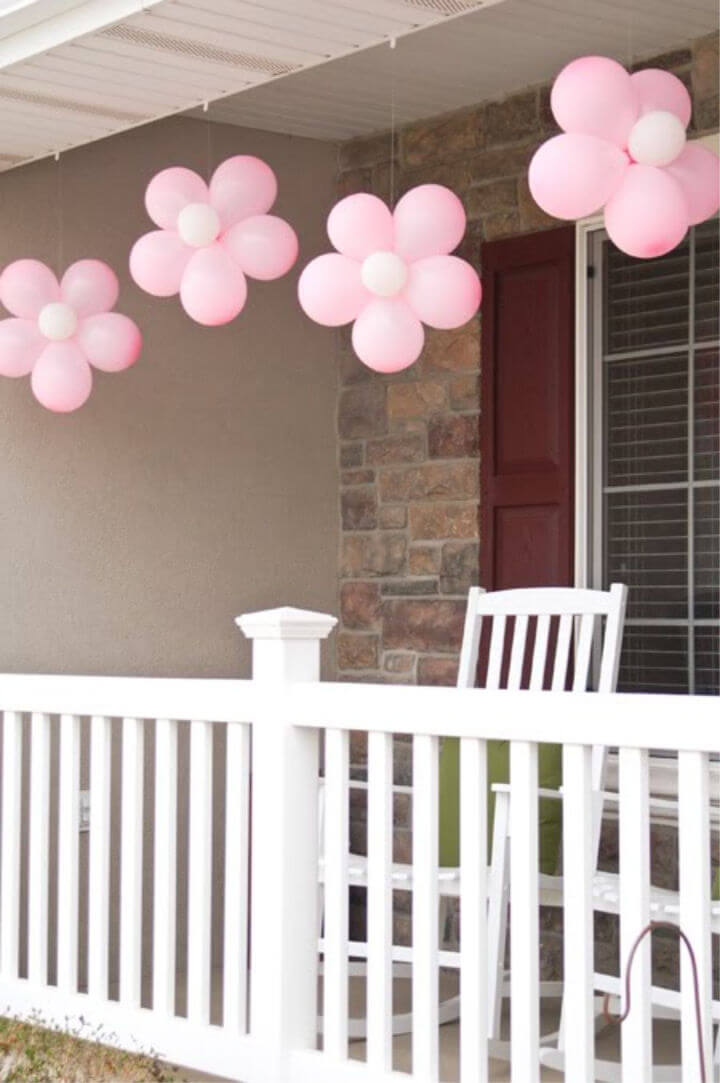 The summer outdoor parties are so much fun. We have got you this idea of using the balloon flowers to beautify your spaces for the party. Make flowers out of your balloons and then hang them over your porch roof. This decor will create such a visual delight for all the party guests. Easy to make balloon flowering tutorial! kimmccrary
DIY Flowers Using Balloon: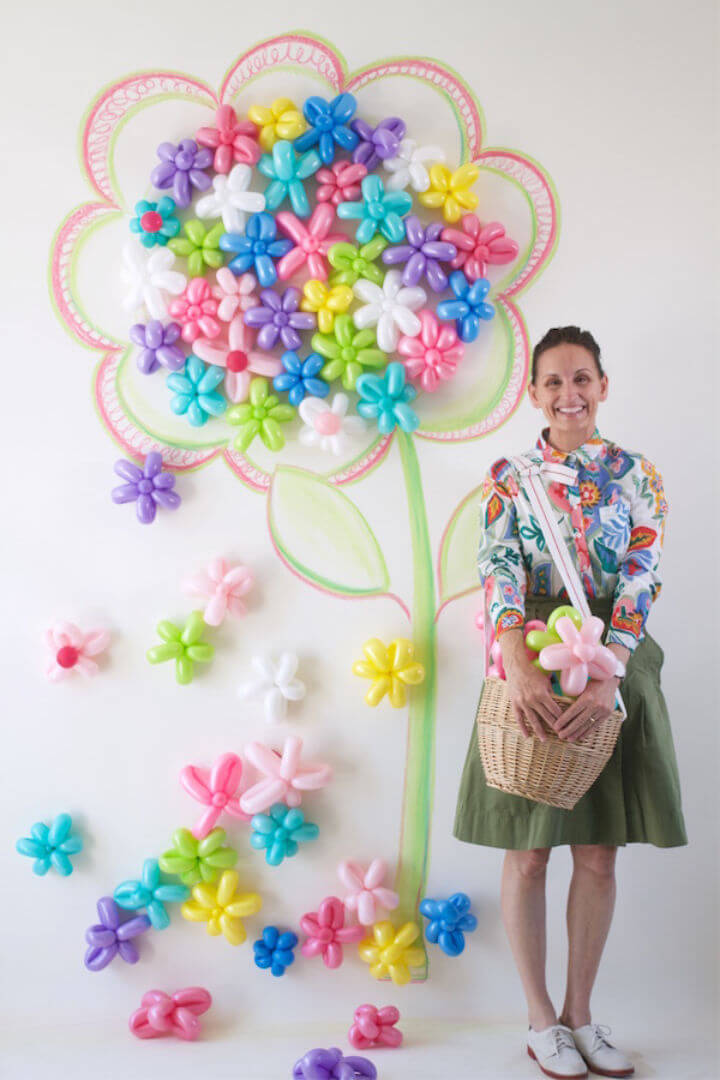 Fill up your walls with colors and cuteness with these adorable little flowers being made up out of the balloons. You can make tiny balloons and fill up your walls all over for exciting shades and hues of the spring or summer!
Quick DIY Balloon Flowers: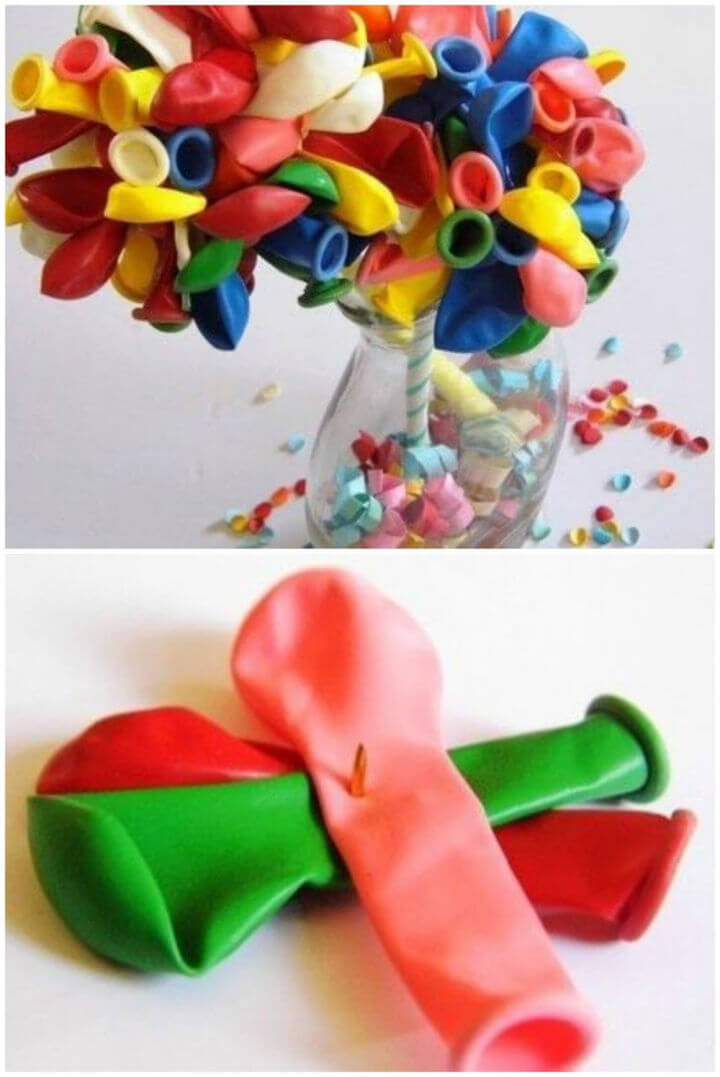 Here is another quirky and fun way of creating flowers from the balloons. In this technique of balloon flowering, You don't need to blow up ballons. Yes over a foam ball the unblown balloons have been grouped up using the thumbtacks. So, they create the quirky kind of flowers to put into your vases. Step by step details here! cutoutandkeep
DIY Balloon Flower Daffodil: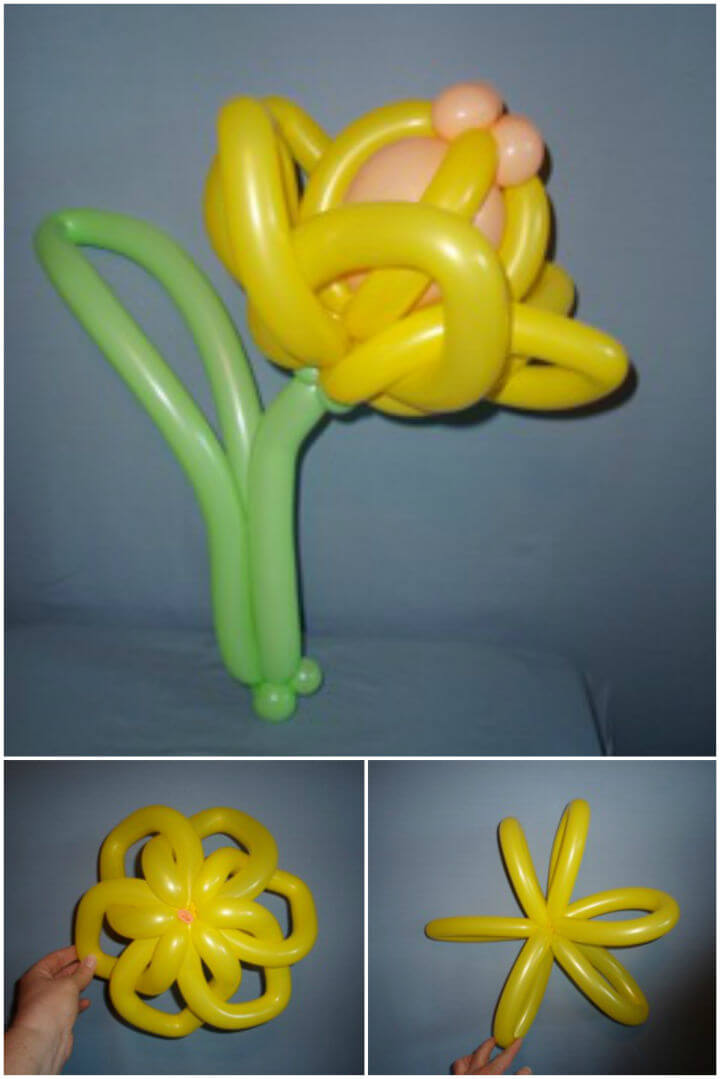 The flower making from the balloons is the favorite party decor these days. Now you can customize this fun art of balloon flowering by creating your favorite flowers out of a bunch of balloons. Here is this gorgeous and bright-hued balloon flower daffodil that your kids would fall in love with. Details here! mbd2