Making diy Jojo bows is a great way to add style and fun to any look. These fantastical creations take everything you love about colorful hair accessories and combine them with the excitement of rainbow hues and diy projects. If you're looking for ways to make Jojo bows, we've got 10 options sure to satisfy every fashionista!
The bows have a great place in our life. They can be seen around the collar of a handsome man and on the top of a gift wrap, too, for precious style statements. No matter why you love the bows, make the best bows at home with these DIY JoJo Bow Projects, sharing the pro tips and techniques.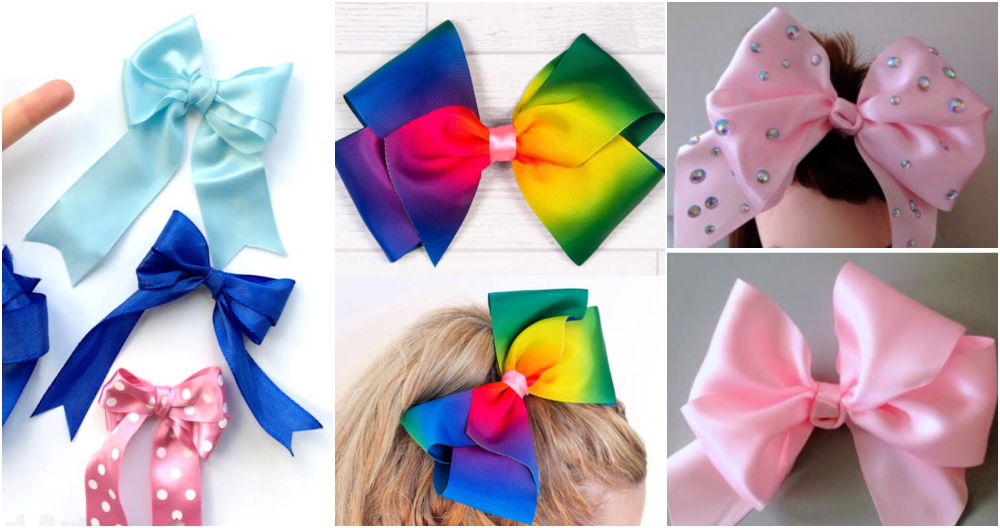 Make JOJO Bows
The diy Jojo bows will help you make the same JoJo bows you see in the boutique displays. Get here instructions about how to make a jeweled JoJo bow from scratch. Browse these 10 ways to make a JoJo bow like a pro that one can use in several different ways.
From accent sleek ribbons bows to paper bows to precious jojo siwa bow, you will get guides and tutorials for making all sorts of Jojo bows at home. Some listed bow projects provide video tutorials making it all simple to whip up a bow gift.
1. DIY JoJo Style Boutique Hair Bow
Wear a great hairstyle with this uniquely colorful hair bow, the JoJo style hair bow that you often see in boutiques! You need the wide rainbow ribbon, thin ribbon, thin wire, and glue gun to make this hair bow! Fold and pass through the edges smartly for making a bow, tie the center in pace using think ribbon! doodleandstitch
2. How to Make a JoJo Inspired Bow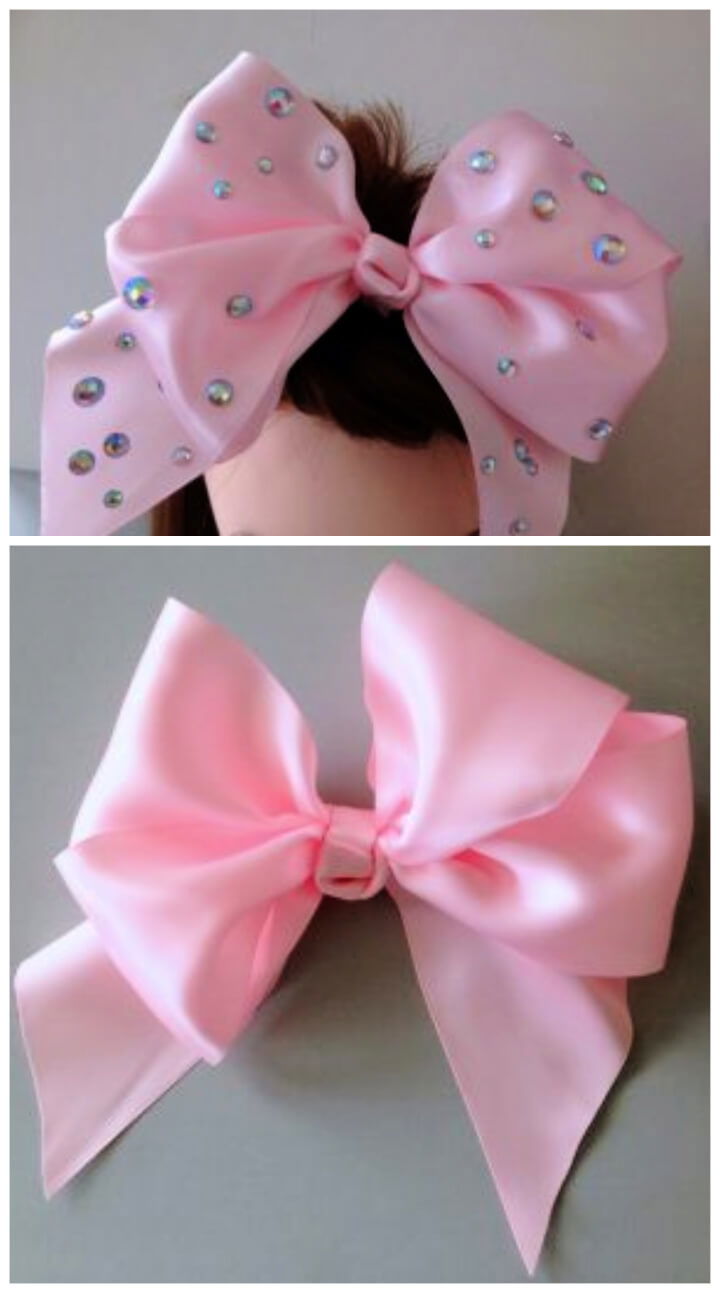 JoJo bows are worldly popular and are expensive too to buy from boutiques! Make them in the same style at home using a handful of supplies! Craft this bow on a fraction of cost 3″ wide ribbon, mini bowdabra, bow wire and bowdabra wand, hair clip, and a glue gun! Don't forget to decorate it with the stick-on rhinestones! bowdabra
3. Make Your On Jojo Bows Using Your Fingers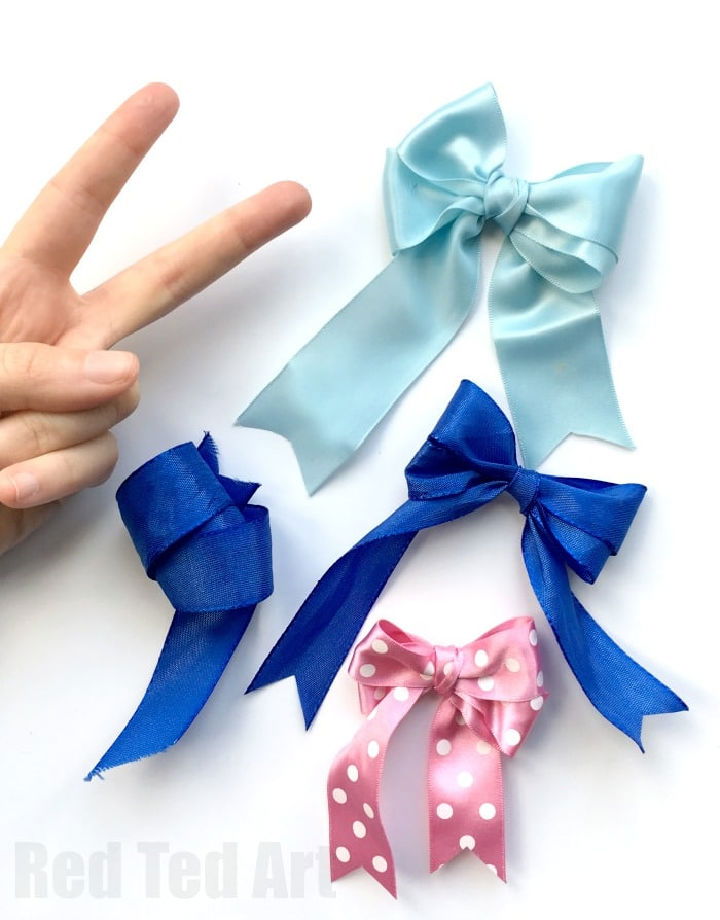 Bows that look elegant, the area always expensive to buy. But they are not actually expensive to make. Get crafty with the sleek ribbons to make these JoJo bows, the epic handmade presents to make for friends. You only need 2 fingers and a strip of ribbon to make these bows in no time. How-to guides here redtedart
4. DIY Jumbo 8 Inch Boutique Hair Bow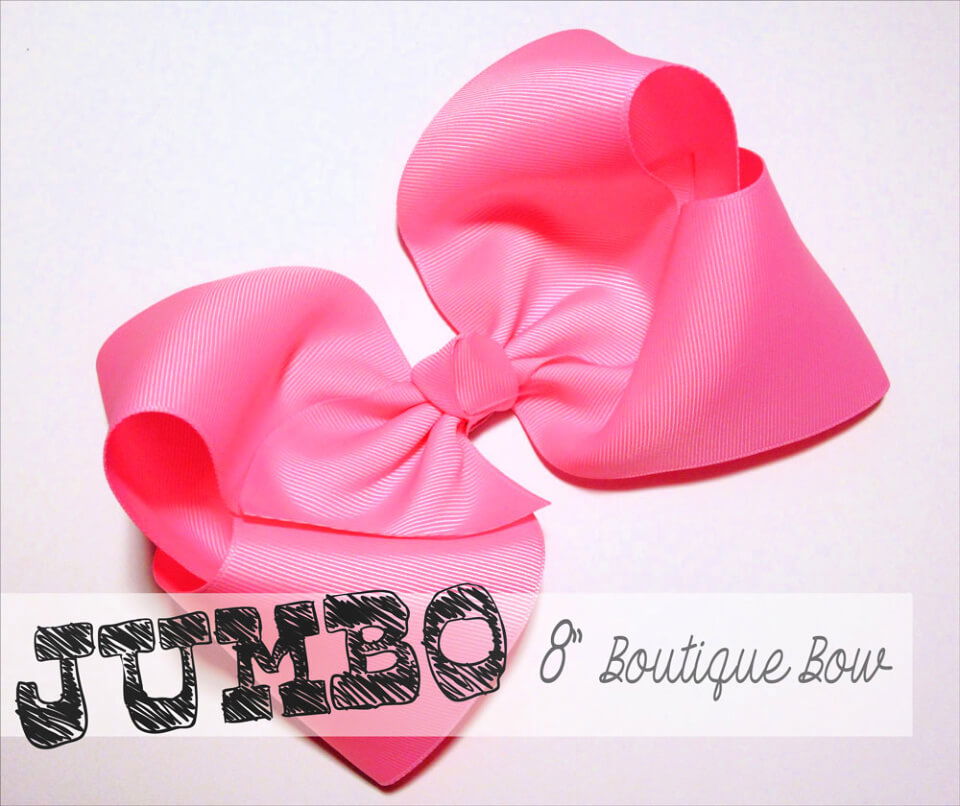 Use bows as embellishment for hair accessories, and as a great accent to sew on fabric items. This jumbo 8″ hair bow will rock for both purposes, pretty simple to whip up. Grab 3″ solid grosgrain ribbon also in 7/8″ size to make this boutique hair bow. Use wire for a solid center, next glue it on a clip. hairbowcenter
5. Jojo Siwa Inspired Paper Bow – Valentine's Day Mailbox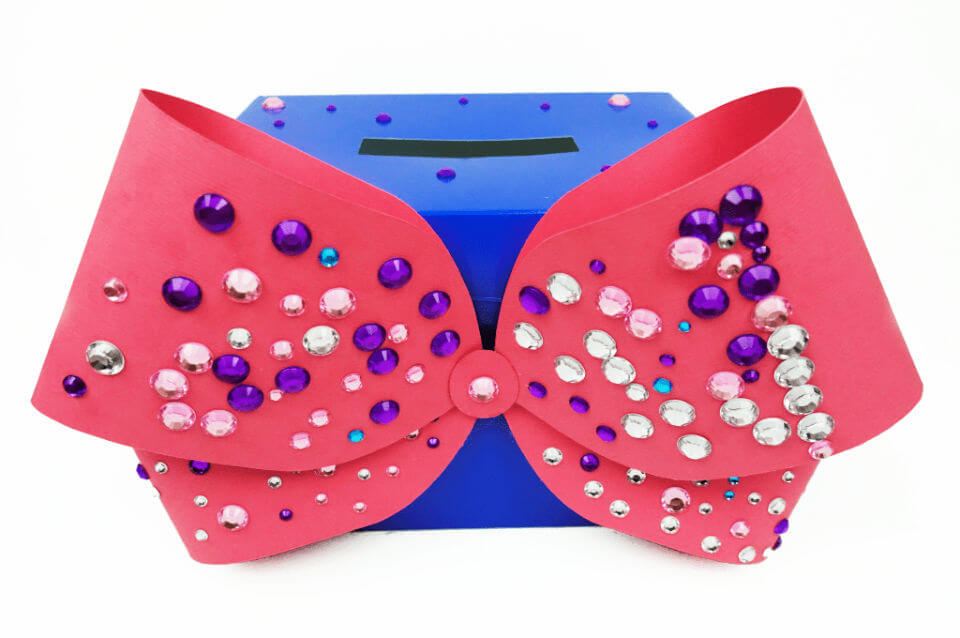 Not merely with ribbon, make the DIY bows with solid paper too. Make this cute Valentine's Day mailbox, accentuated with the JoJo Siva inspired paper bow. Decorate your bow with the stick-on rhinestones for bigger style statements. The best paper, embellishment. southluminastyle
6. Handmade Jojo Siwa Ribbon Bow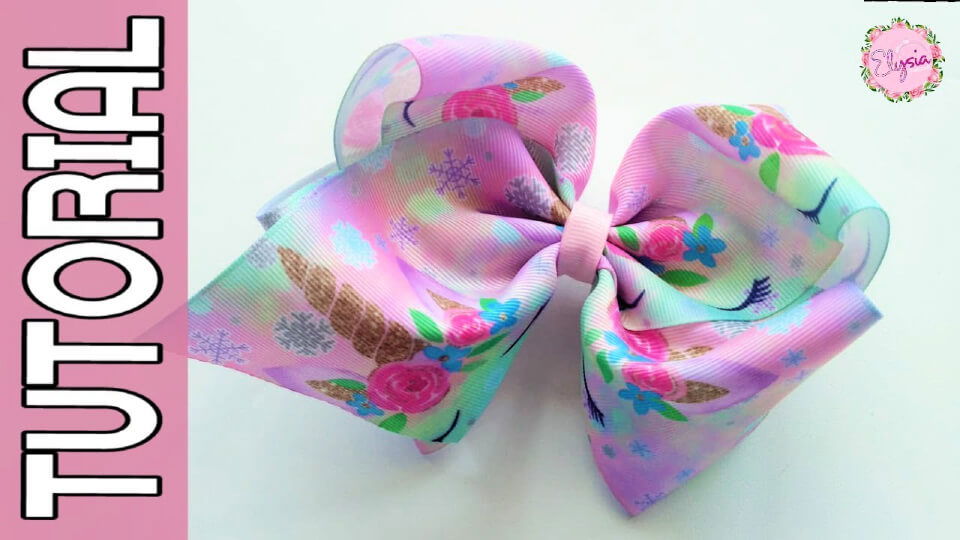 Are you highly obsessed with the ribbon bows, especially with the JoJo Siva ribbon bow? Then get here the free instructions and video tutorial to make it like a pro from scratch. One of the best cute gifts to give to someone special, glue it on a hair clip to make gorgeous hair accessories presents too.
7. Homemade JOJO Siwa Bow from Scratch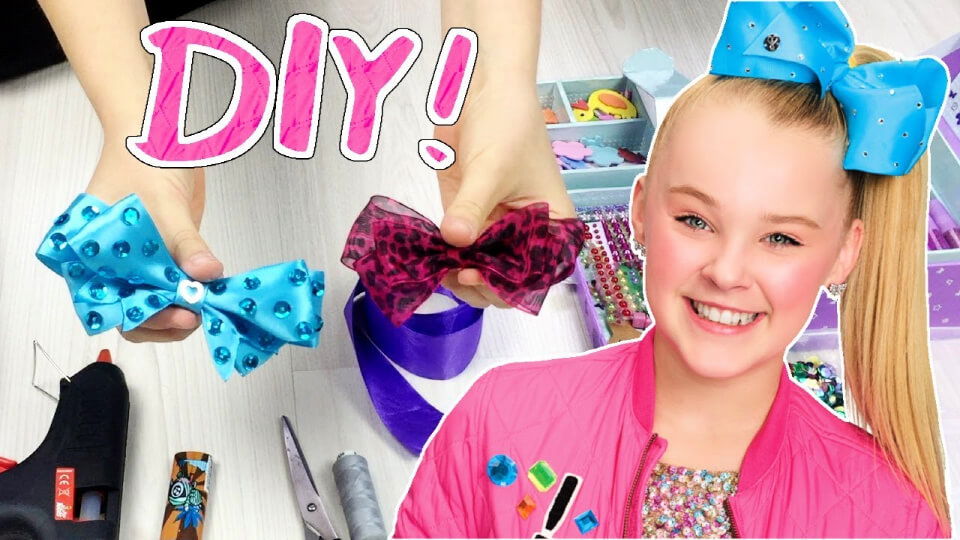 Maybe you are in love with the bows but don't really know to make them from scratch. If yes, then come out of all the worries by watching this video tutorial, guides for each step to make a JoJo Siwa bow, the most popular bow type. Crafting will be the best way to get your favorite bows affordably in hands.
8. DIY Jojo Siwa Bow With Grosgrain Ribbon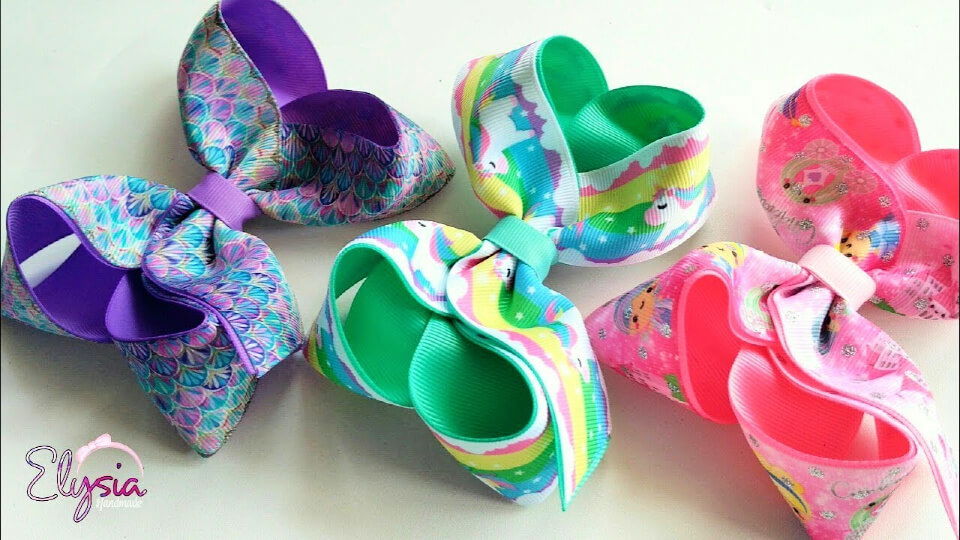 The most popular type of ribbon for making bows is the grosgrain ribbon, which gets ten out of ten due to durability and visual attractiveness. Choose it with any print to craft this JoJo Siva hair bow gift. The video tutorial will help you make exactly the one you see in the boutique displays.
9. How to Make a Jojo Bow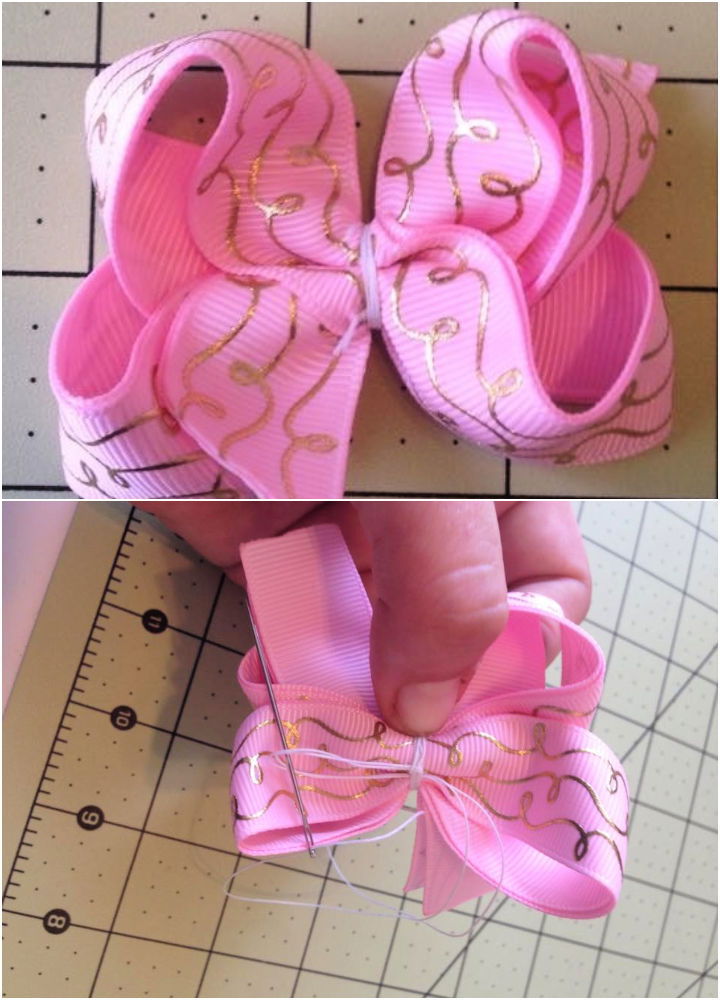 Get crafty with the 2″ pieces of 3/8″ ribbon and also with two 20″ pieces of 7/8″ inch ribbon to craft this very special bow. Use it as a great gift topper, as a hair accessory embellishment and an accent for a hat. Glue it on an alligator clip, so it will be easy to stick on any particular object. vamosdiadia
10. DIY 5 Inch Jojo Bow Pastel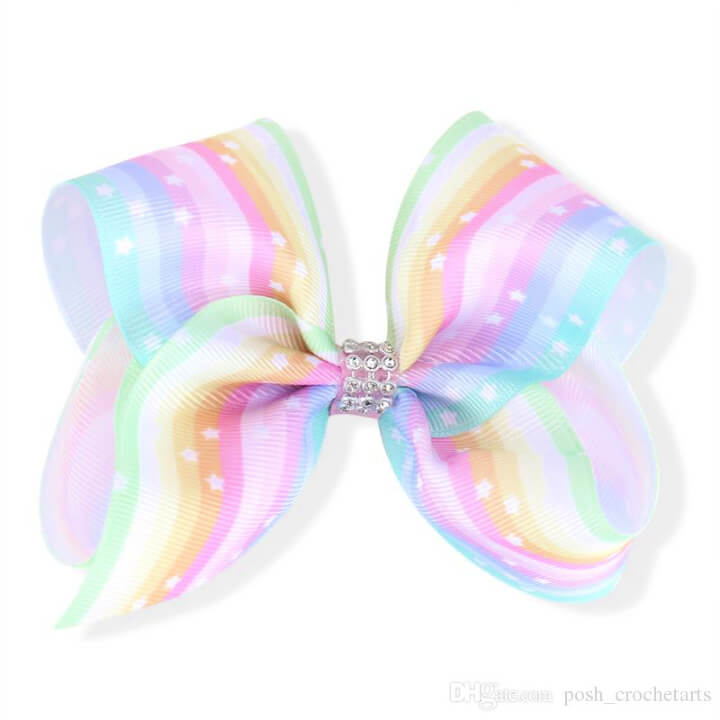 Are you a big fan of the pastel shades? Then you will surely fall for this 5″ Bow appearing in pastel shades of fabric. Garb a ribbon with line striped pattern, should look like a faded rainbow, to make this JoJo bow, rest of supplies are same.
Ways to Make a JOJO Bow
There are many ways to make JOJO bows. You can use ribbon, fabric, or even recycled materials. Here are unique ways to make JOJO bows.
1. Use ribbon. You can use any ribbon, including grosgrain, satin, or even organza. Start byCutting a ribbon length twice the width of the bow. Fold the ribbon in half and glue the ends together. Then, fold the ribbon in half again and glue the ends together. This will create a loop.
2. Use fabric. You can use any type of fabric, including cotton, fleece, or even velvet. Start by cutting a square of fabric that is twice the size of the bow. Fold the fabric in half and glue the two sides together. Then, fold the fabric in half again and glue the two sides together. This will create a loop.
3. Use recycled materials. You can use any recycled material, including paper, plastic, or even metal cans. Start by cutting a square of material twice the size of the bow. Fold the material in half and glue the two sides together. Then, fold the material in half again and glue the two sides together. This will create a loop.
4. Make a template. Use a piece of cardstock or an old cereal box to make a template for your JOJO bow. Draw a circle on the cardstock or cereal box and cut out the shape. This will be your template for the bow. Once you have your template, glue it to the middle of the ribbon or fabric you use for your JOJO bow.
Related DIY Projects and Ideas
DIY Ribbon Bow: Making a ribbon bow is easy peasy. Follow these simple DIY ribbon bow ideas with step-by-step instructions, and you'll be well on your way to making bows for all your friends and family.
Burlap Bow Ideas: Want to make a burlap bow? Follow these easy DIY burlap bow ideas to create a burlap bow for a wreath, gift, centerpiece, or any other craft project.
Crochet Bow Patterns: Crochet bows are a great way to dress up your outfit or give that perfect gift. Get free crochet bow patterns for a wide variety of occasions including valentines, birthdays, weddings and more.
Baby Bib Patterns: These free baby bib patterns are perfect for a new mom. They come in all shapes, styles, and sizes – from simple to more intricate.
Doll Sewing Patterns: These free doll sewing patterns are great for beginners to learn how to sew dolls at home. All the patterns described here can be made in about an hour, with simple hand sewing.
Baby Clothes Patterns: Sewing patterns for baby clothes are available in any style, color or size. These free sewing patterns for baby clothes will help you make adorable outfits for your little one!
Conclusion:
If you're looking for a fun and easy way to dress up your outfits, why not try making your own JOJO bows? With just a few simple supplies, you can create beautiful bows that will add the perfect finishing touch to any outfit. So grab some ribbon and get creative! Who knows, you may even start a new trend. Have you tried making your own JOJO bows? What tips would you share with others?