Crochet baby blanket keeps your baby warm and protected all winter long. Your babies need to be more cozied up during deadly cold weather. So, we've rounded up 30 best and free crochet baby blanket patterns that include step by step detailed free pattern and PDFs to download. Crochet blankets are a useful item for gifting at baby showers and for your new babies! While crocheting can be seen as the old version of a grandma, sitting on her rocking chair with a giant yarn ball, that's not the case. Not anymore! Crochet art can help you make something really productive, useful, and quite memorable over time, like an easy crochet baby blanket!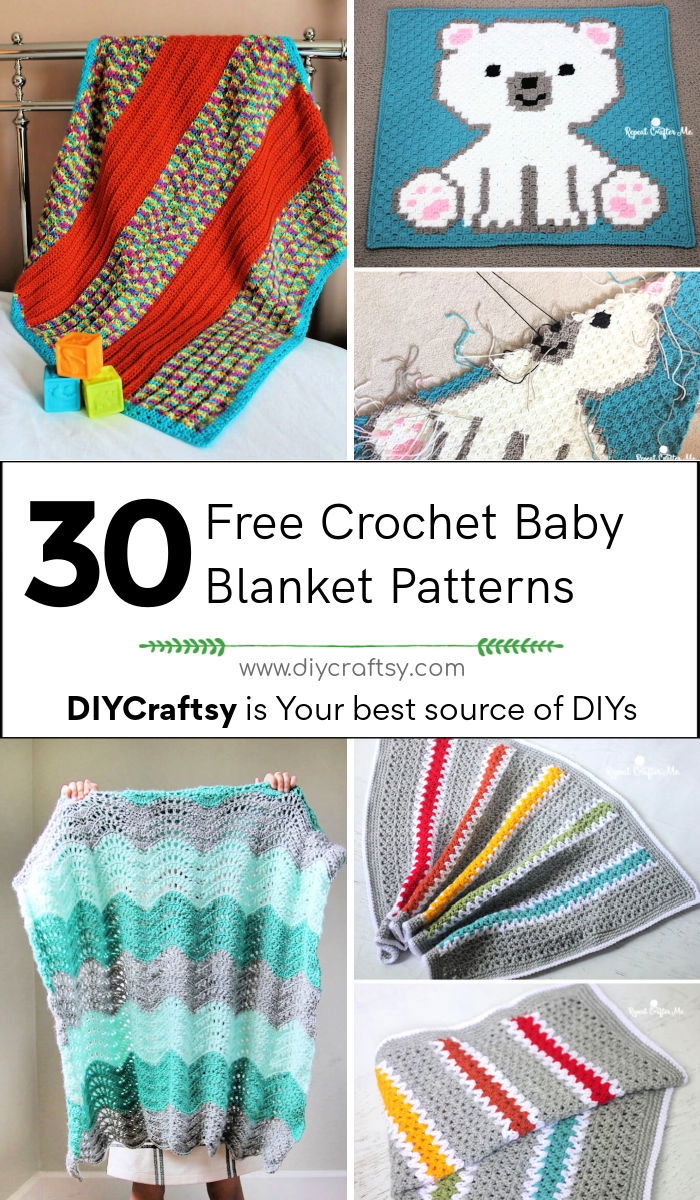 While you can find many crochet blankets in the market, but they are either too expensive. With these crochet baby blanket patterns, you can find unique designs and see how easy it is to crochet a baby blanket. Whether you are a beginner at crocheting or a moderate level expert, you can easily learn many exciting and colorful crochet baby blanket patterns with us! Including how to crochet your kids' favorite cartoon character, friendly fox, chevron pattern, or any other custom design or pattern! So, let's get exploring these 2021 best crochet blanket patterns for your babies.
1. Crochet Soft Granite Baby Blanket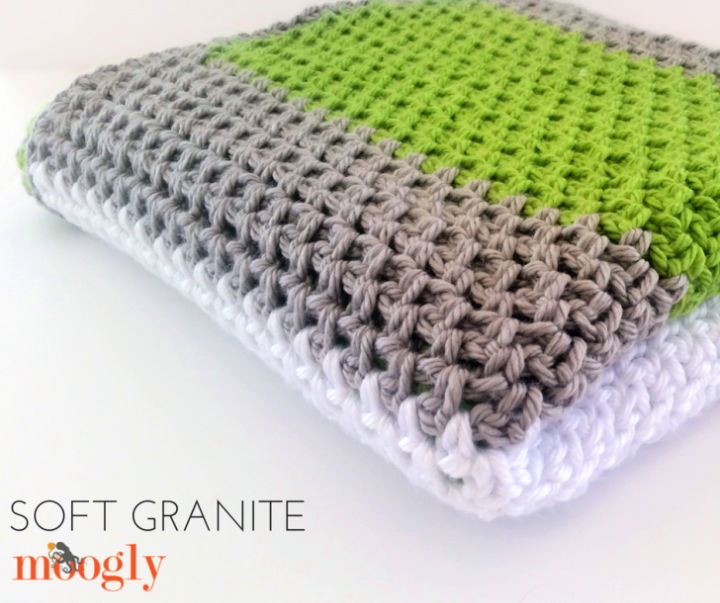 Are you new at crocheting? This baby blanket crochet pattern in soft granite yarn is a good start to go for. It involves some easy stitches, takes very little of your valuable time, and it only needs few supplies to complete this baby blanket. mooglyblog
2. Crochet Baby Blanket For Beginners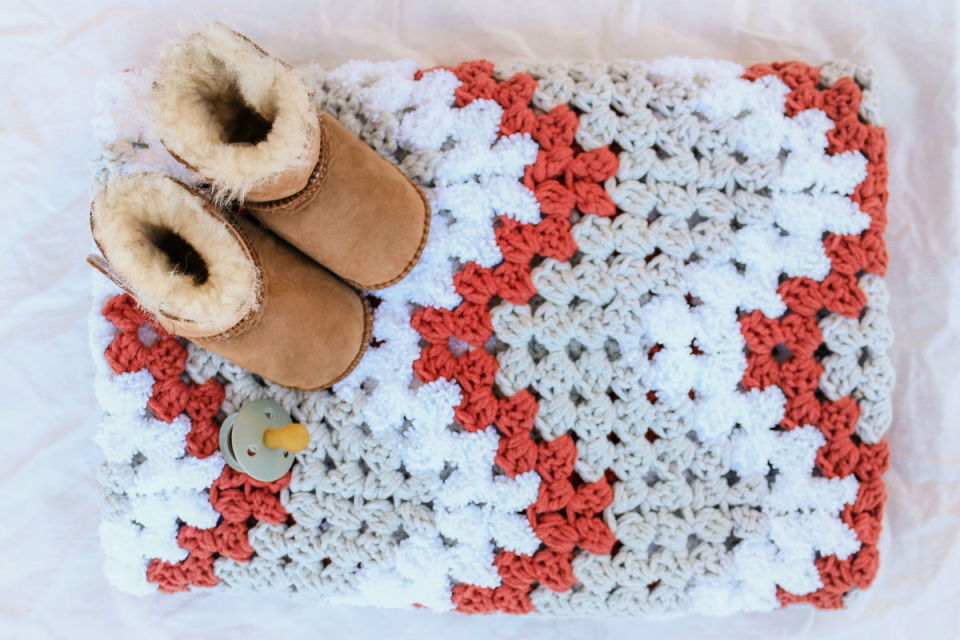 Crochet patterns look difficult at first, but once you start stitching the patterns right, it goes on. This crochet baby blanket pattern is for beginners. The pattern is easy to adapt to crochet like done here. makeanddo
3. C2C Crochet Chevron Baby Blanket Pattern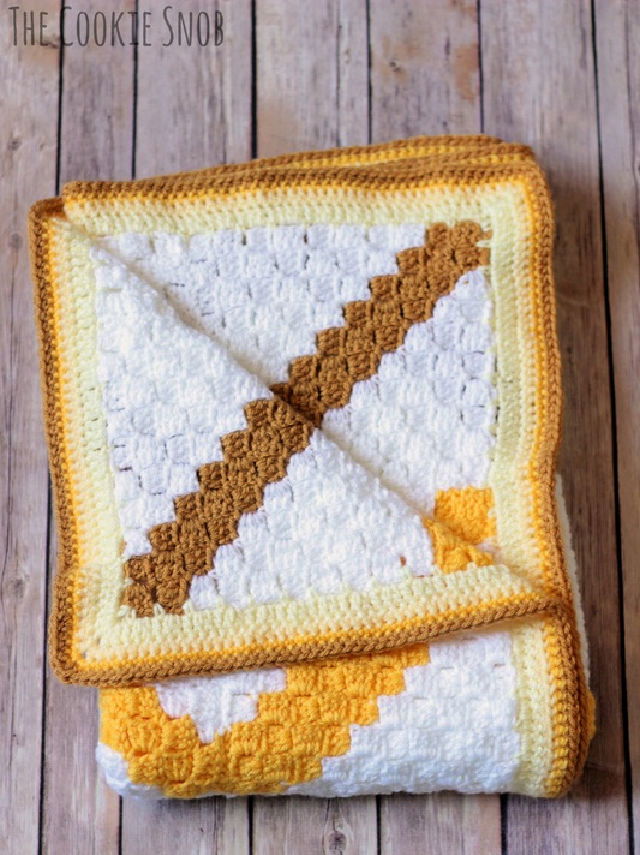 Since the winter season is upon us, parents need to make sure their child is warm enough. A warm blanket, for this instance, is of great help. Like this C2C Chevron baby blanket. This blanket is very easy to make using C2C Crochet, and all it needs are a few supplies. cookiesnob
4. Crochet Polar Bear Cub Baby Blanket
For babies, it's about cute, fuzzy, comfortable clothes, especially in winters. Crochet blankets, in this case, come handy. This C2C Crochet baby cub patterned blanket is for those parents who want to make some crochet at home for a baby boy. repeatcrafter
5. Free Crochet Elephant Snuggle Pattern
This crochet baby blanket pattern with a baby elephant on it is quite a unique piece of craft in itself! The kind of cluster stitch gives it a textured stitch making itself modern looking. Get yours in simple steps as done here. dendennis
6. Crochet Feather and Fan Baby Blanket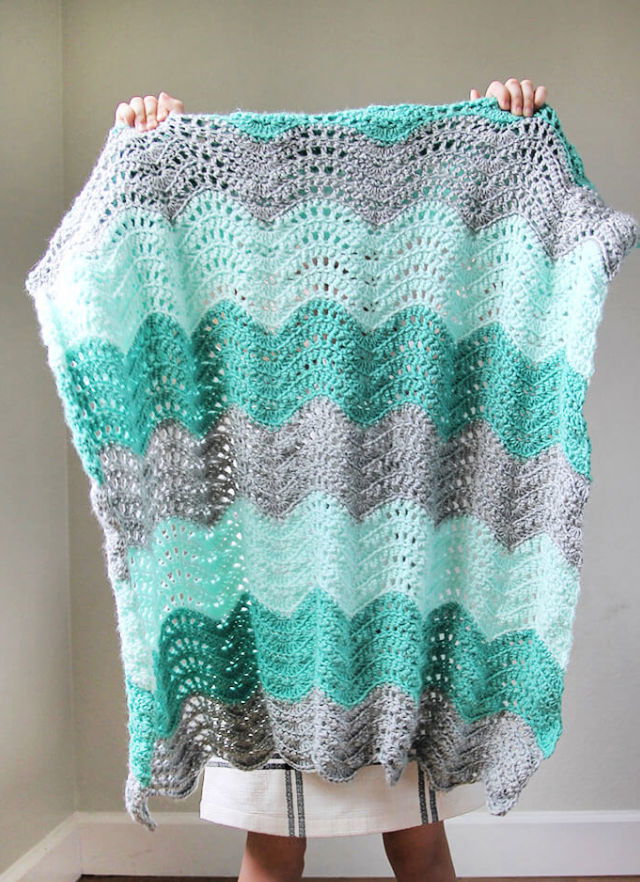 Crochet baby blankets are always lovable due to their softness and winter cold protection. All the happy vibes and none sad. This free crochet baby blanket pattern with feather and fan yarn style is something you can make to style up your baby's room decor game this winter. persialou
7. Crochet Loopy Love Baby Blanket Pattern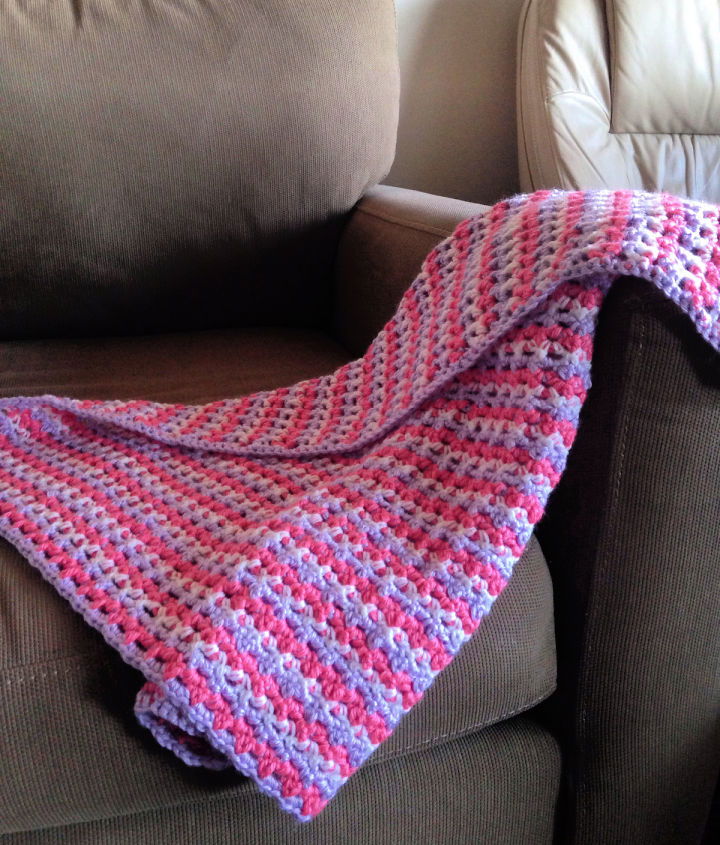 Winters are all about cozy and comfortable nights in the blanket. These blankets with love and heart loops of yarn on them are perfect for gifting someone as a baby shower gift. It is easy to make, and it shows a sense of admiration. moogly
8. Crochet Shell Stitch Baby Blanket Pattern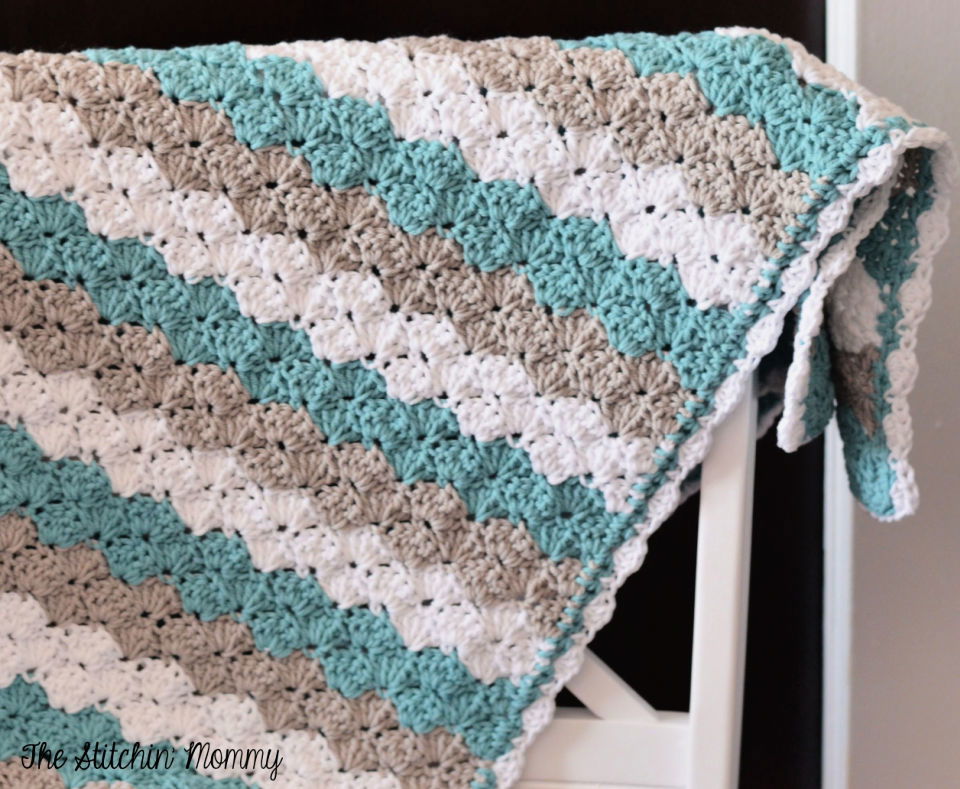 Winters are all about getting comfortable and cozy. Still, for babies, one needs to take care of them by properly covering them. This crochet baby blanket pattern on making shell patterned crochet blanket is for all those who want to try some crocheting all by themselves. thestitchin
9. How to Crochet Four Points Baby Blanket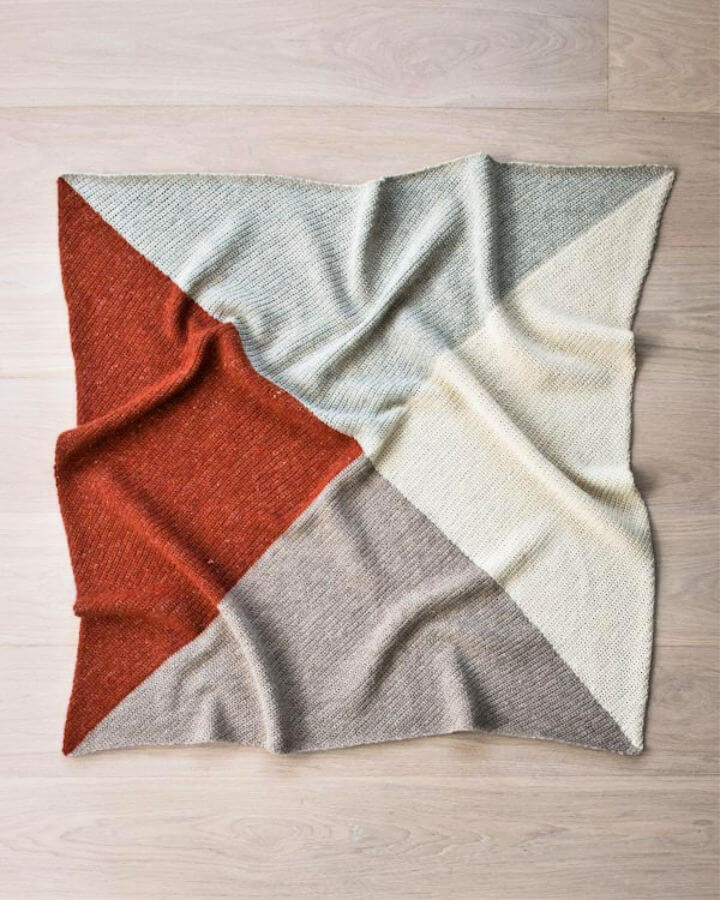 If somebody from your friends or family expects a baby, this handmade Four Point baby blanket is a perfect craft piece to give loved ones. The four-point yarn shows the sense of love and admiration one puts in achieving the right craft. purlsoho
10. Crochet Essentials Baby Blanket – Free Pattern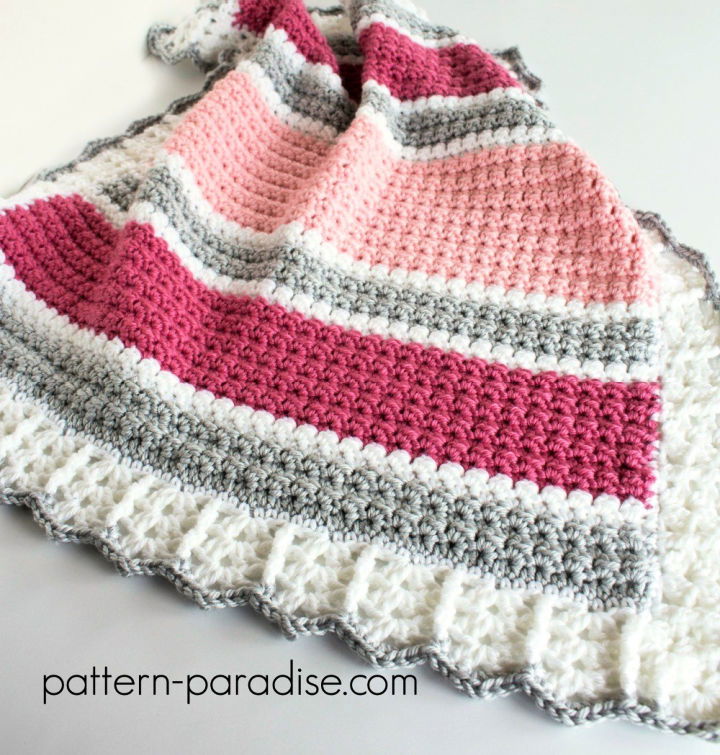 Looking for some design inspiration or ideas to craft a baby blanket? The pattern here shows the essentials you can need to make a perfect baby blanket in some easy steps. A perfect winter gift for little ones. pattern paradise
11. Beginners Friendly Crochet Baby Blanket Pattern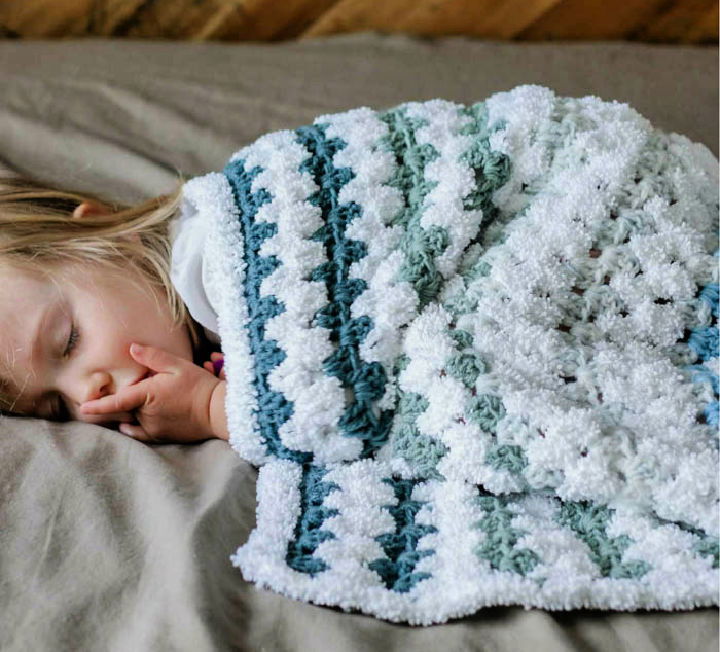 If you are new at crochet stitching pattern, you must be looking for some crochet ideas to work on. This Tutorial on how to easily crochet a baby blanket using mandala yarn is for all those beginners looking to make something warm this winter! makeanddo
12. Get Some Zzz's Crochet Baby Blanket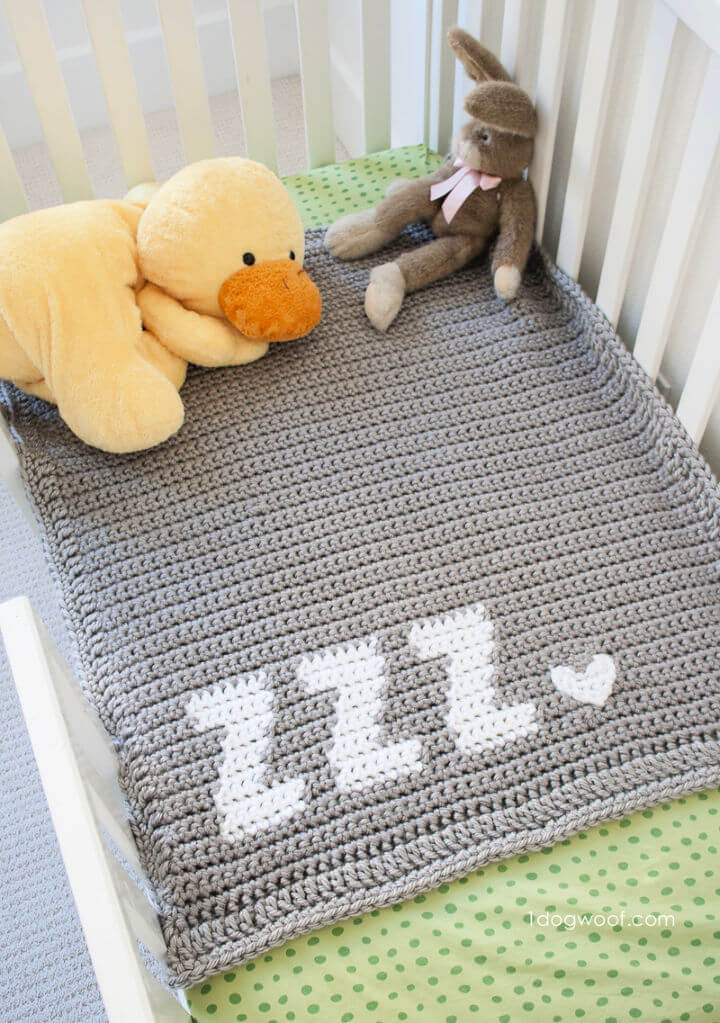 Since winter is around the corner, it's all about some comfortable sleep and whatnot for kids. This cozy, soft crochet baby blanket pattern is for those parents who want to make something for their little one this winter. 1dogwoof
13. Crochet Petal Stitch Baby Blanket – Free Pattern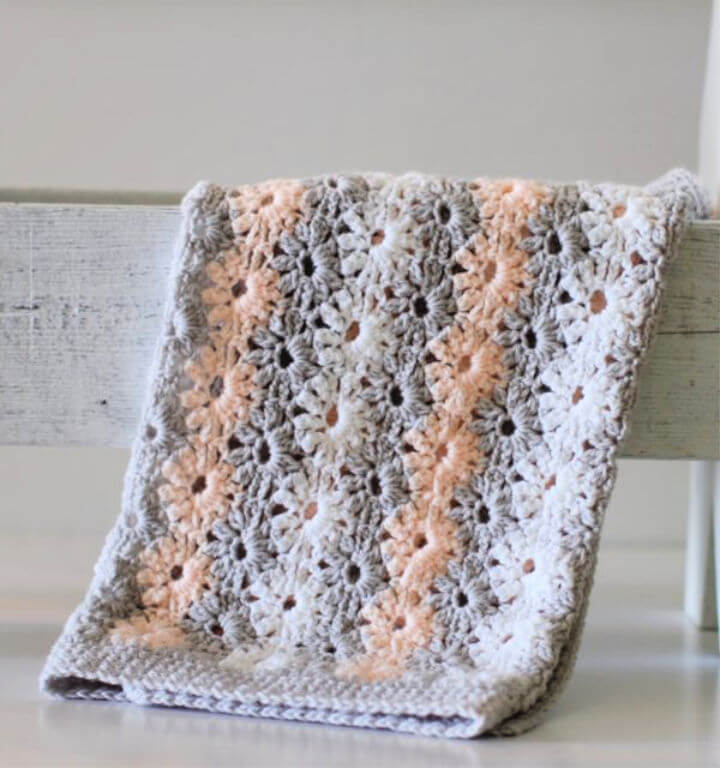 Simple crochet blankets are easily accessible in the market, but if you are one of those parents who want to have something crafty made for their kids. This DIY Crochet pattern on petal stitch is a perfect design inspiration to create. daisyfarmcraft
14. Cozy Clusters Crochet Baby Blanket – Free Pattern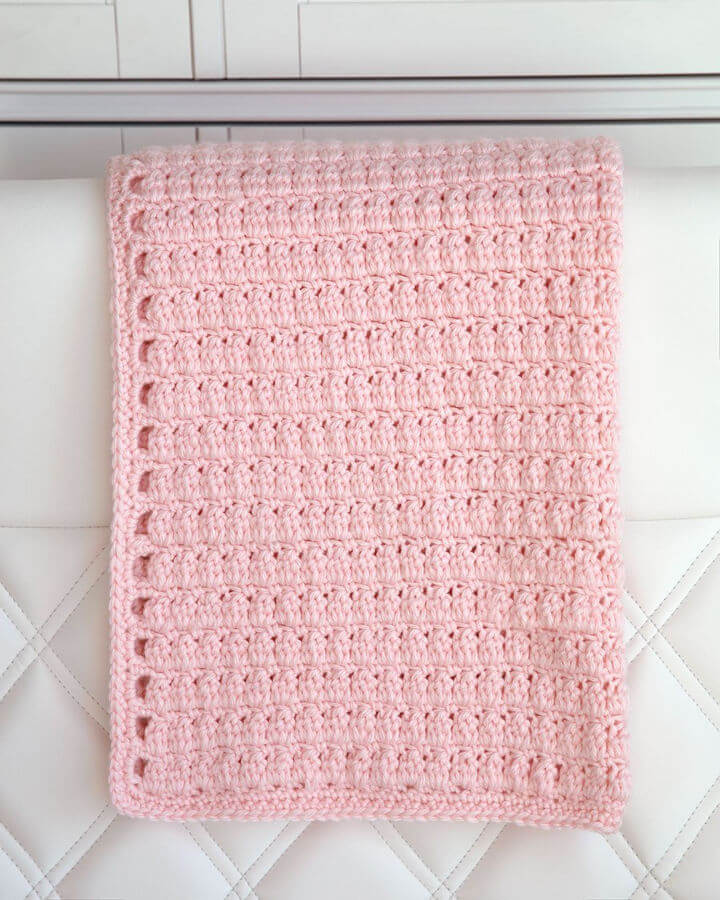 Their clothes should be comfortable and cozy enough for babies to make them warm enough through any season. This cozy cluster crochet pattern is something that will surely make them warm this winter season. leeleeknits
15. Henry's Baby Blanket – Free Crochet Pattern
Do you know someone who's expecting a baby any sooner? If yes, then this Pattern on henry's baby blanket is a must to try for! This blanket will be a perfect gift for the little one; also, handmade crafts are always sent some sense of the love of admiration. littlemonkey
16. Everyday Baby Blanket – Free Pattern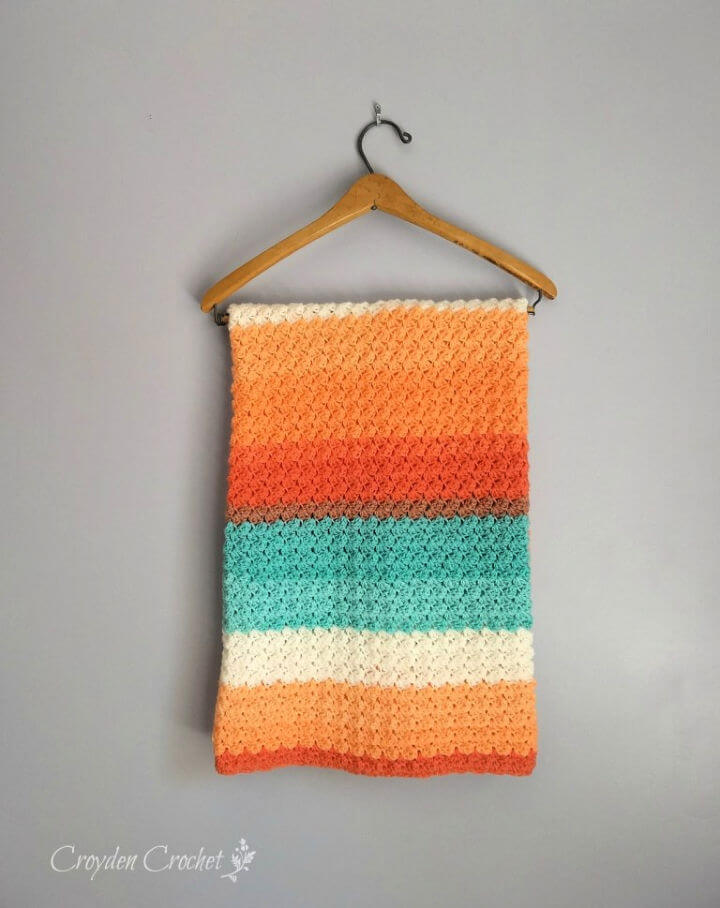 If your sister or brother has always helped you babysit your little ones, now is the time to return the favor! With this easy crochet baby blanket pattern for everyday use, you can gift them this homemade blanket for their newborn. croydencrochet
17. The Hudson Crochet Baby Blanket Pattern
Invited for a baby shower next week? Can't decide what gift to take for the baby mother? This Hudson crochet blanket is something sure to look for. It is simple, comfy, and effortless to create. All you need are few supplies, and you are good to go. thecraftpatch
18. Crochet V-stitch Rainbow Blanket
Colorfully patterned clothes are always associated with newborn kids since they bring joy to one's life. These colors do so. With this crochet V- stitch baby blanket pattern, you can craft one blanket on your own for your newborn. repeatcrafter
19. Free Crochet Fiona's Baby Blanket Pattern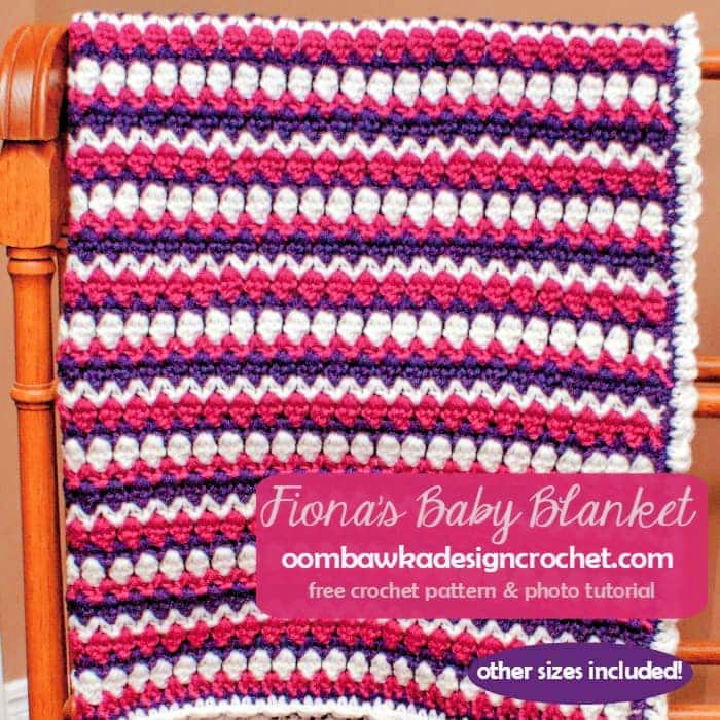 Do you know someone who's expecting a baby any sooner? If yes, so what better gift than something that is all handmade. With this easy crochet baby blanket pattern, you can always create one of your own by using some available homemade supplies. oombawkadesign
20. Crochet Rainbow Chevron Baby Blanket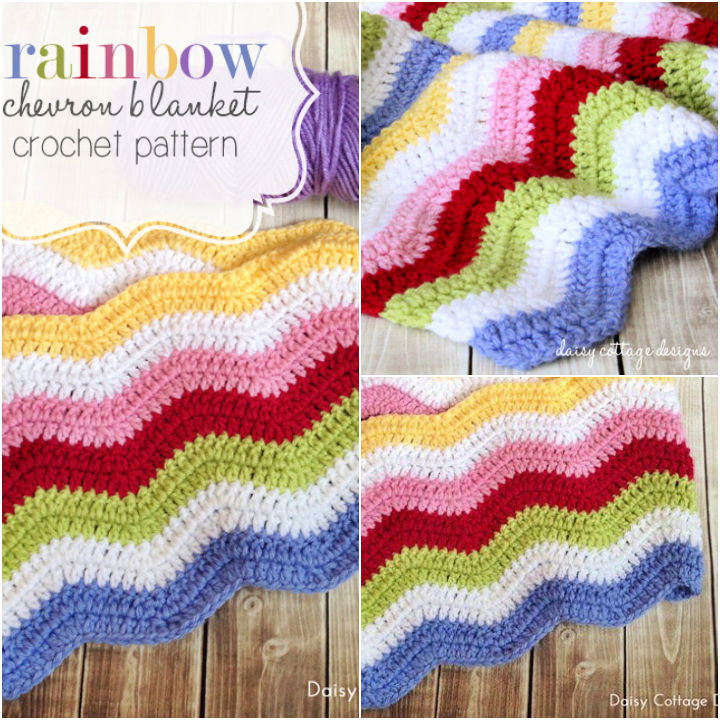 Chevron crochet blankets are an adorable craft for kids; they offer various colors, making them perfect for kids. Though they look difficult to achieve with this pattern on crochet blankets, you can master how to do so. daisycottage
21. Crochet Broad-Stripe Baby Blanket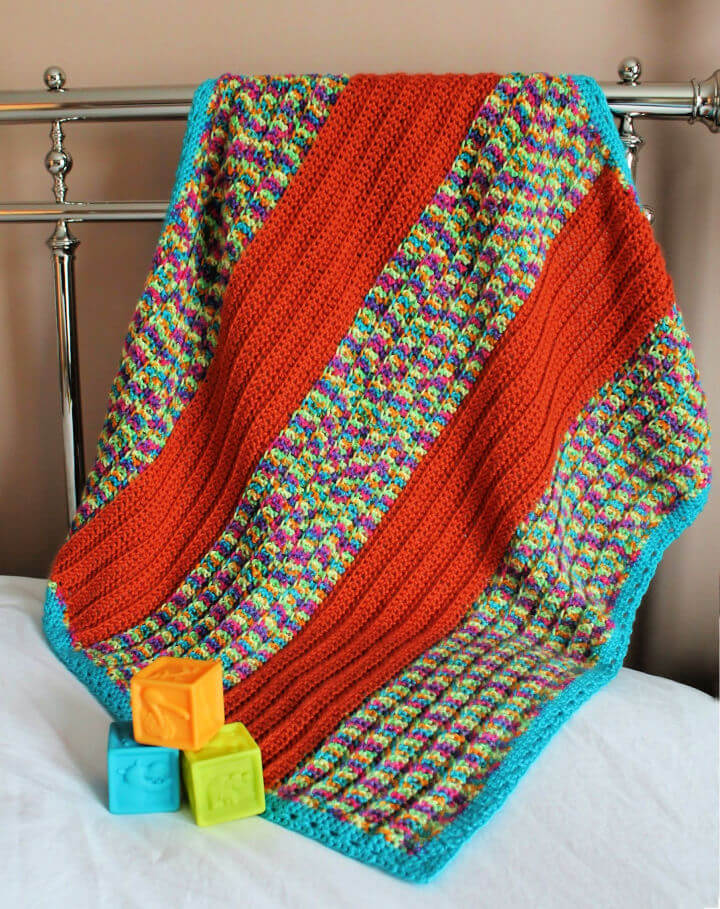 If someone from your circle expects a baby any sooner, a crochet baby blanket would be a perfect gift for the parents to be. This DIY Crochet broad striped baby blanket is a perfect accessory for babies to cuddle up in winters. theinspiredw
22. C2C Crochet Confetti Baby Blanket Pattern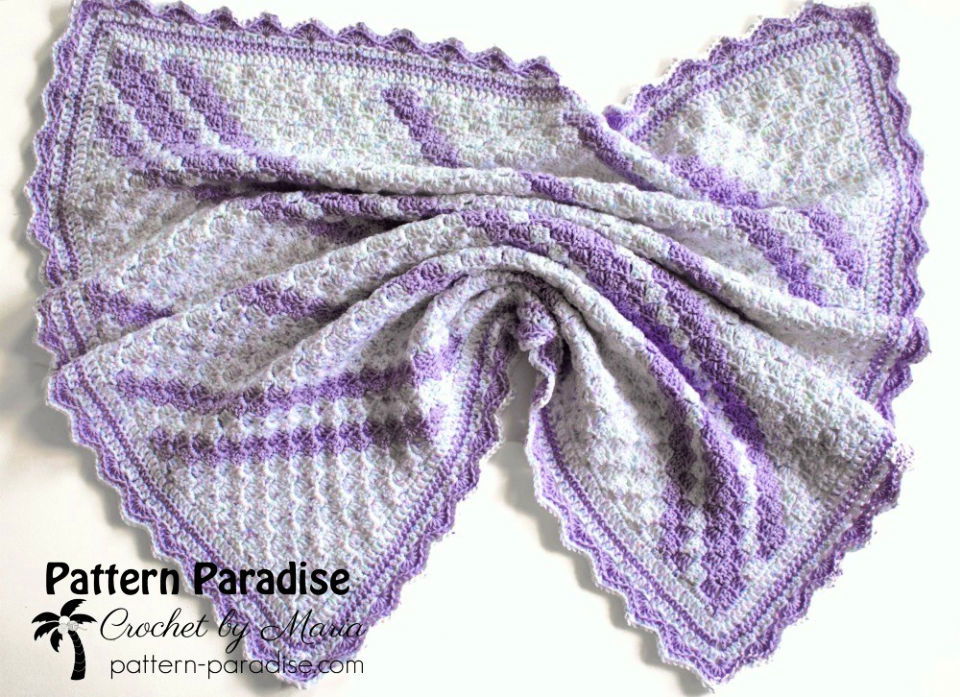 Check out this fantastic corner to corner crochet blanket, perfect for making for your little one. It comprises of some colorful confetti look-alike yarns that add a pop of color to the blanket. Get yours in simple steps as done here. pattern paradise
23. Easy Striped Crochet Baby Blanket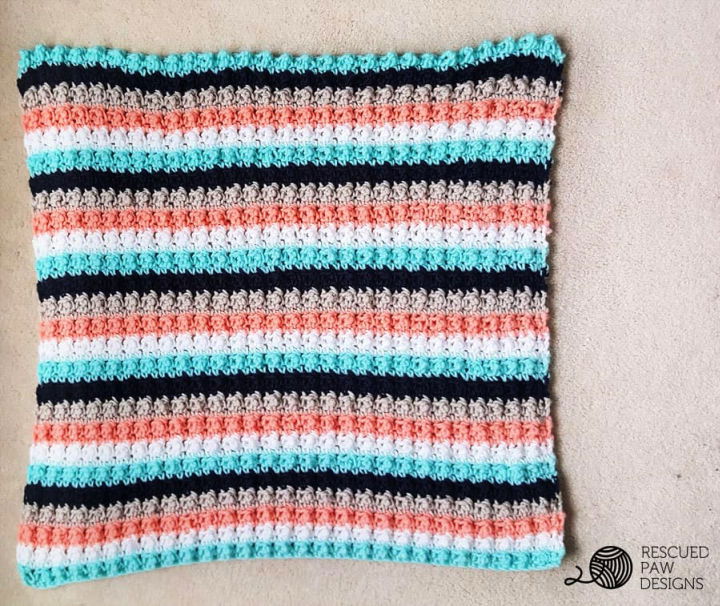 There is no better gift than a handmade crochet baby blanket. Especially if you design it for your special friend's newborn baby. This crochet striped pattern baby blanket is one craft you need to get your hands on this winter for the little one. rescuedpaw
24. Amazing Crochet Grace Baby Blanket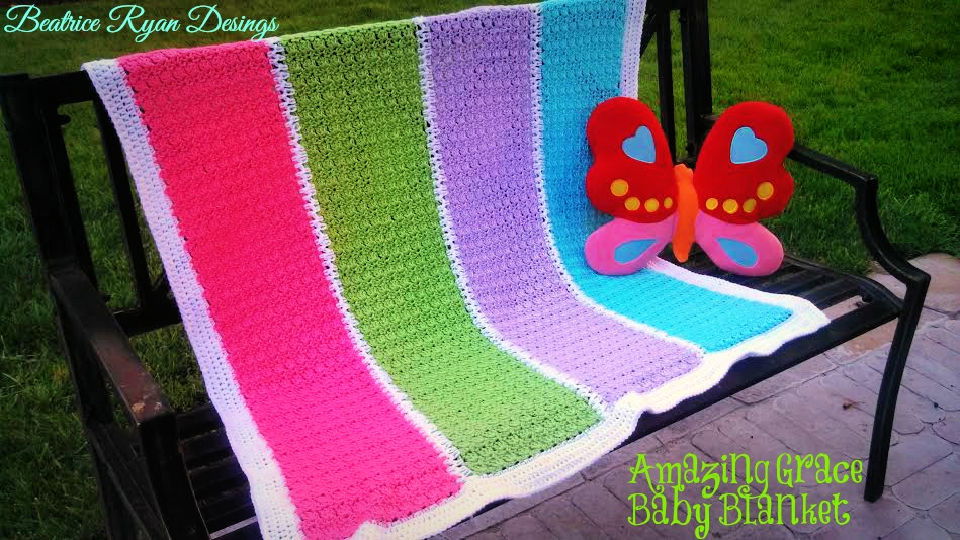 Hard times are hard to forget, especially for those suffering from any illness or any tragedy that happened to them. This crochet grace blanket is a piece of handmade craft that will help those kids in the cold winters when they need some warmth. Get yours as done here. beatricery
25. How to Crochet Rumi Baby Blanket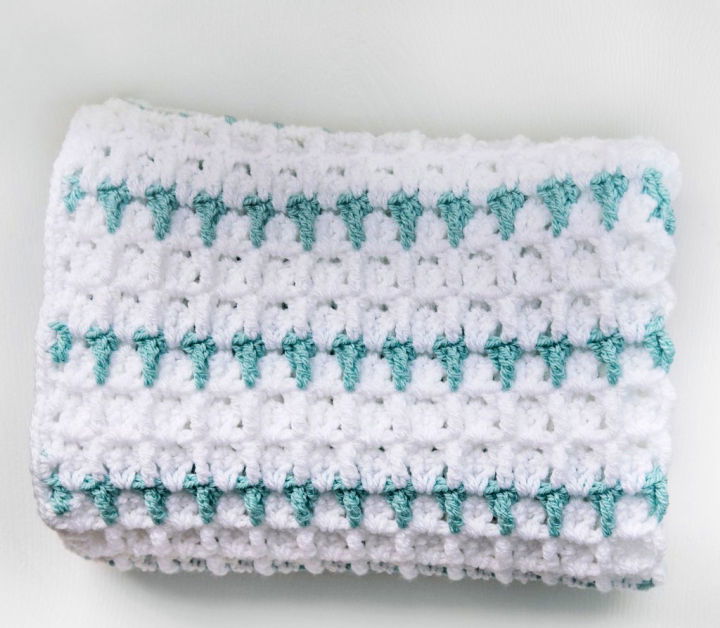 If you have a new baby in the house, it's time to give some welcome gifts to the little one. This crochet baby blanket with easy, colorful stitching is a perfect gift for the little one. It looks fresh and is airy for the little prince or princess. leeleeknits
26. Crochet Baby Blanket – Free Pattern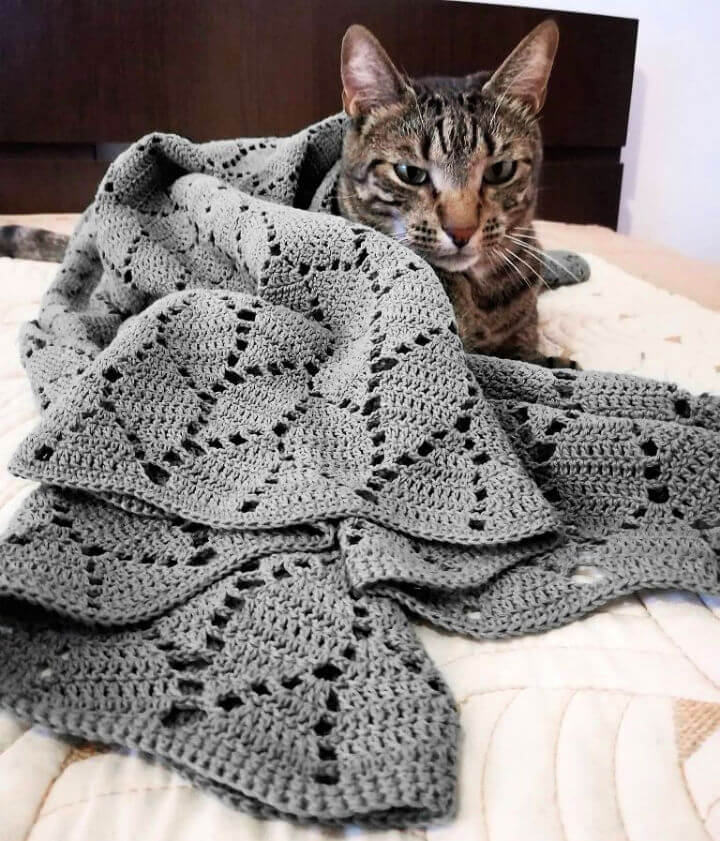 Baby blankets are made from yarns' soft fabric, as they have soft skin, so their blankets should be soft. These soft yarn stitched baby blanket patterns are a perfect way to keep the little ones covered this winter. turquoise
27. Crochet Sunrise Baby Blanket
As little newborn kids add joy to our life, so you need to accessorize their wardrobe with colorful clothes and blankets. Since they need to stay warm all year long, this sunrise inspired colorful blanket crochet pattern is a must to craft for the little one. leftinknots
28. Crochet Bias Tunisian Baby Blanket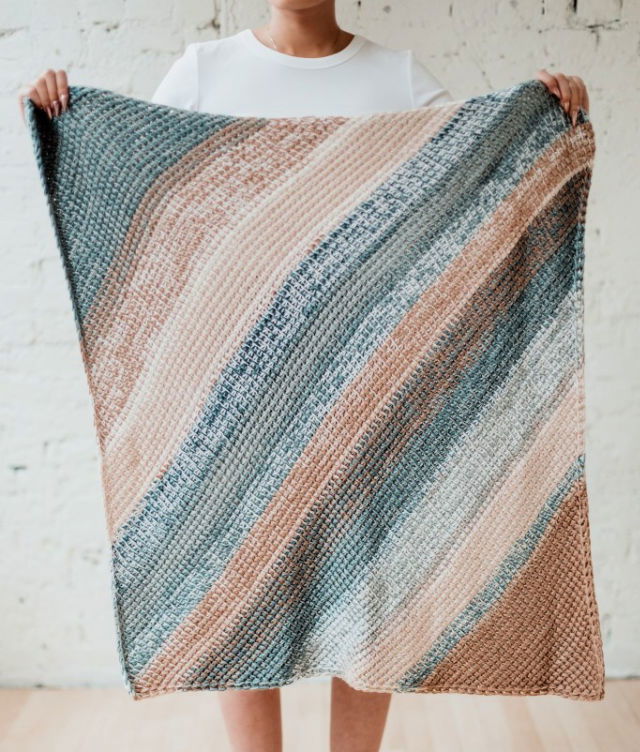 If you have reached that certain age, where all your friends are getting married. There might be the baby coming in the news also in the air! Quite happy to be the aunt? But also now you need to gift them something too for their baby shower. This Tunisian bias baby blanket pattern might be of some help. tlycblog
29. Chunky Crochet Baby Blanket Pattern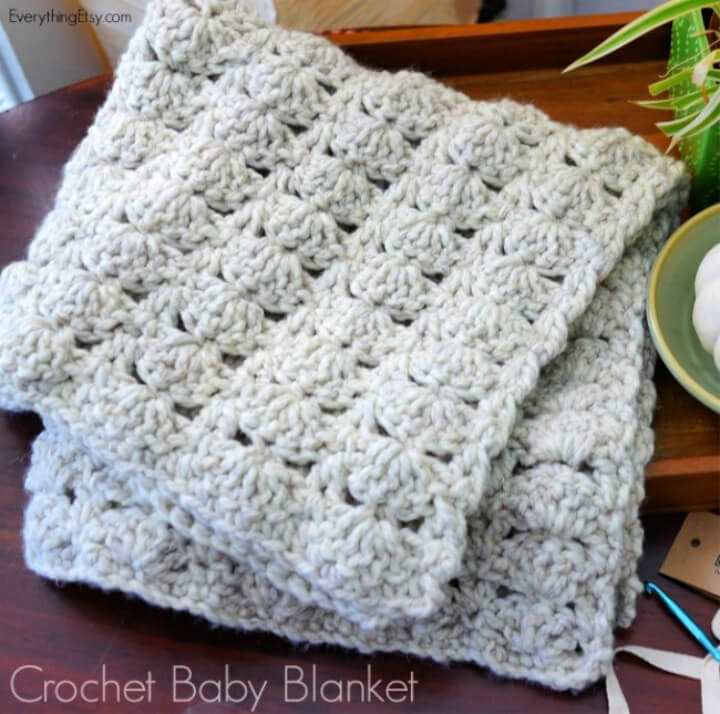 For kids, they need to be wrapped up all the time since they have delicate skin and are more sensitive to catch any cold. This chunky crochet baby blanket could be their fluffy guard against cold and will surely keep them warm this winter. skiptomylou
30. Crochet Baby Blanket – 5 Hours Free Pattern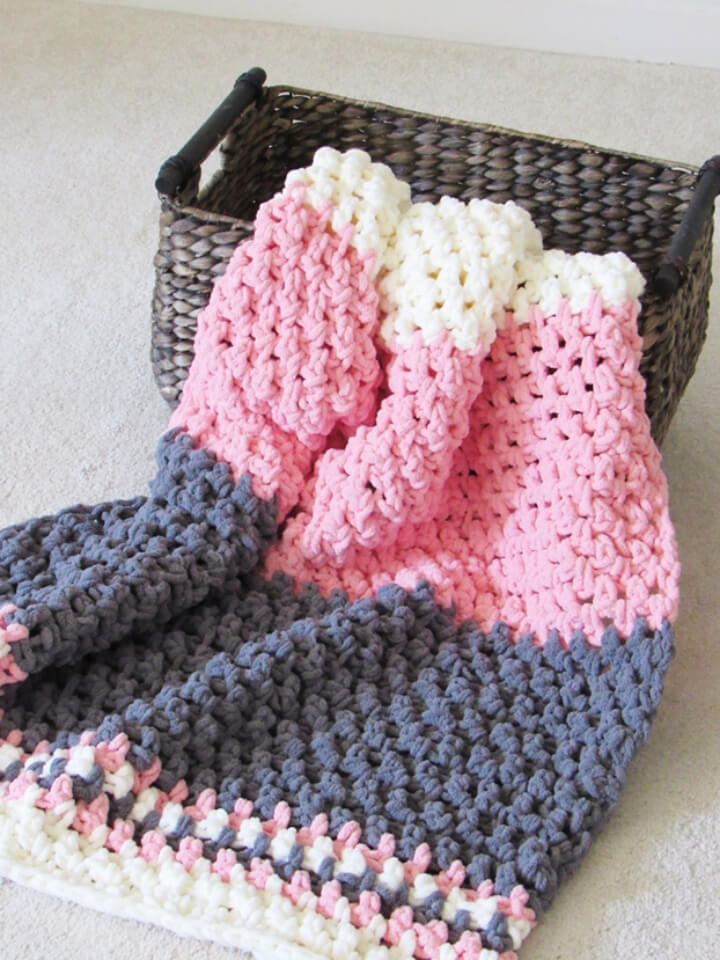 Add somewhat colorful vibes to your baby's room with this colorful patterned baby blanket. This crochet afghan blanket is for those mommies who love to play with colors. It's a simple crochet technique and takes little of your time. crochetdream
Make winters aesthetically pleasing for your kid's bedroom or crib with these free crochet baby blanket patterns. And meanwhile, enjoy your winter days with a hot cup of coffee by sitting in your patio or living room all by yourself and trying your hands at these pretty crochet baby blanket patterns!