There are many reasons for the kitchen being the favorite spot in my house. These DIY salt dough magnets just make it even more amusing for us! Not only does my family spend most of the time in the kitchen but also due to the warm natural light that makes it look magical at all times – be in the morning, evening, or afternoon! We have made so many special memories in this place – playing UNO family cards on the kitchen counters, snacking on healthy food, and what not! My house is currently going through renovation, so I decided to clean out my fridge!
While I was cleaning it up, I decided to make something I came across on Pinterest a few days back! Salt dough magnets are not only super easy to make but also super fun! I was stuck in the kitchen for the day with my children due to the renovations going on, so we decided to whip up some salt dough magnets! I decided that this would be the perfect time to have that much-needed bonding session with my kids! We took a look at the supplies, wrote them down on a piece of paper, and headed to the market!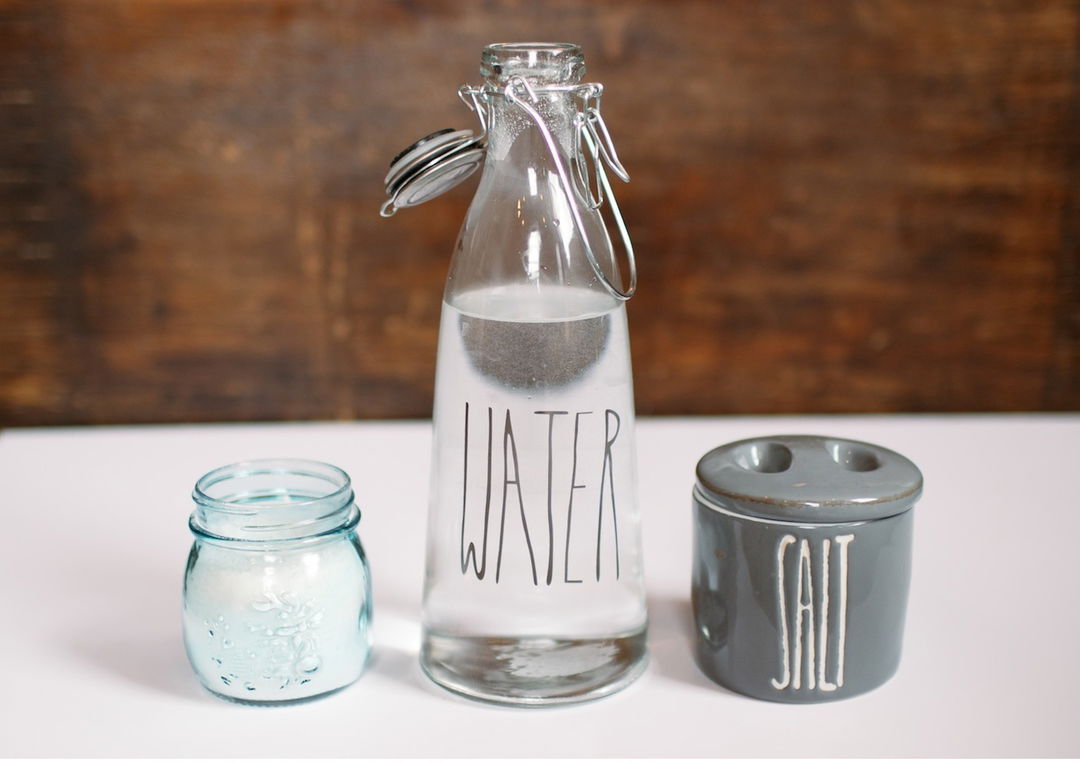 1. Gather the supplies
Salt – 1/2 cup
All-Purpose Flour – 1 cup
Cold Water – 1/2 cup
Rolling Pin
My house has been a mess due to these renovations, which is why my rolling pin was nowhere to be found! All the house stationary was packed away, so we just decided to get this extra stuff from the market – it also gave us an excuse to get some ice cream!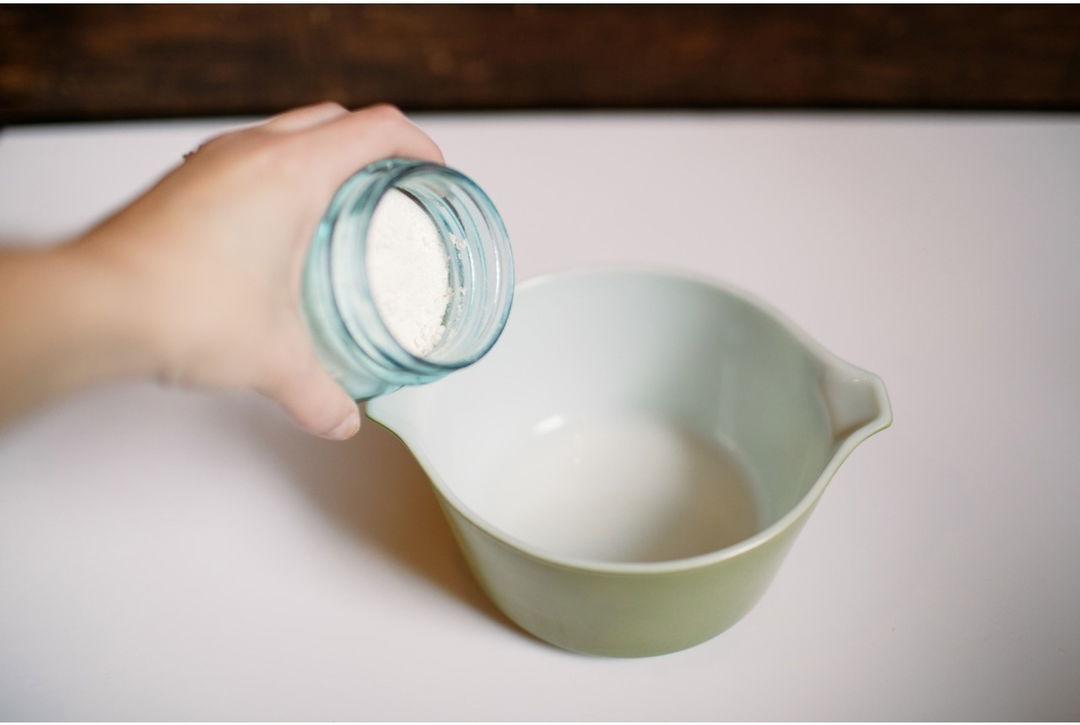 2. Mix the ingredients
I started off by mixing together these three ingredients – salt, all-purpose flour, and cold water! The container you're going to use should be of an appropriate size. If you're going to work on the dough with your hands – get a big enough container to fit both of your hands into it. I didn't have a huge container, so I used a small one and mixed the dough with a spatula!
Don't add all of the water just at once – this can lead to a liquidy mixture instead of dough. I started off by placing some flour and salt into a container and adding water as I go. I added a little bit each time and gave it a mix until all of the water was used!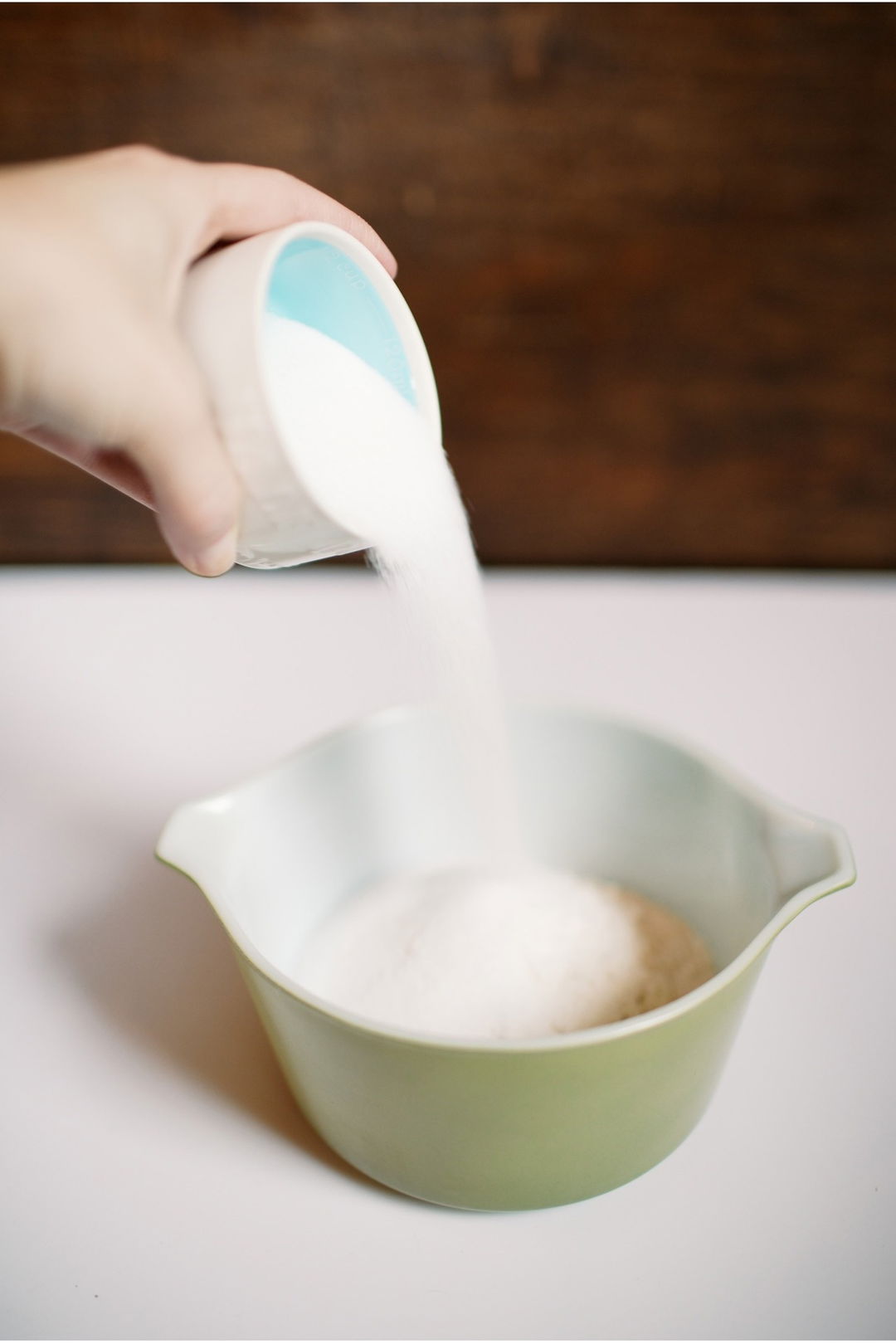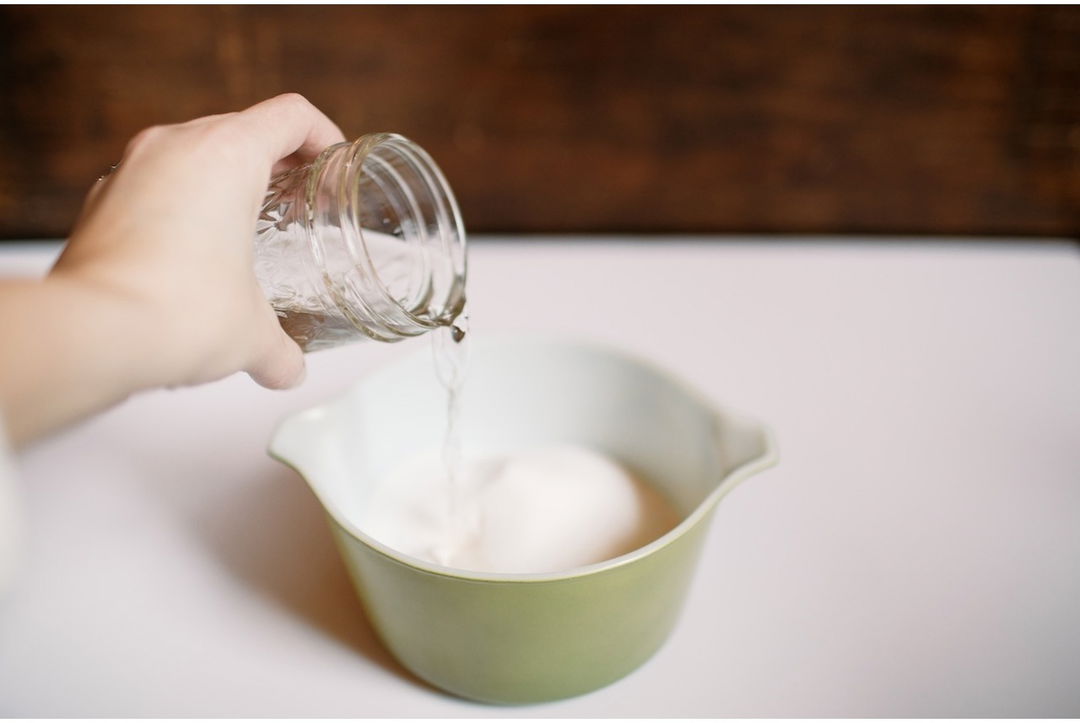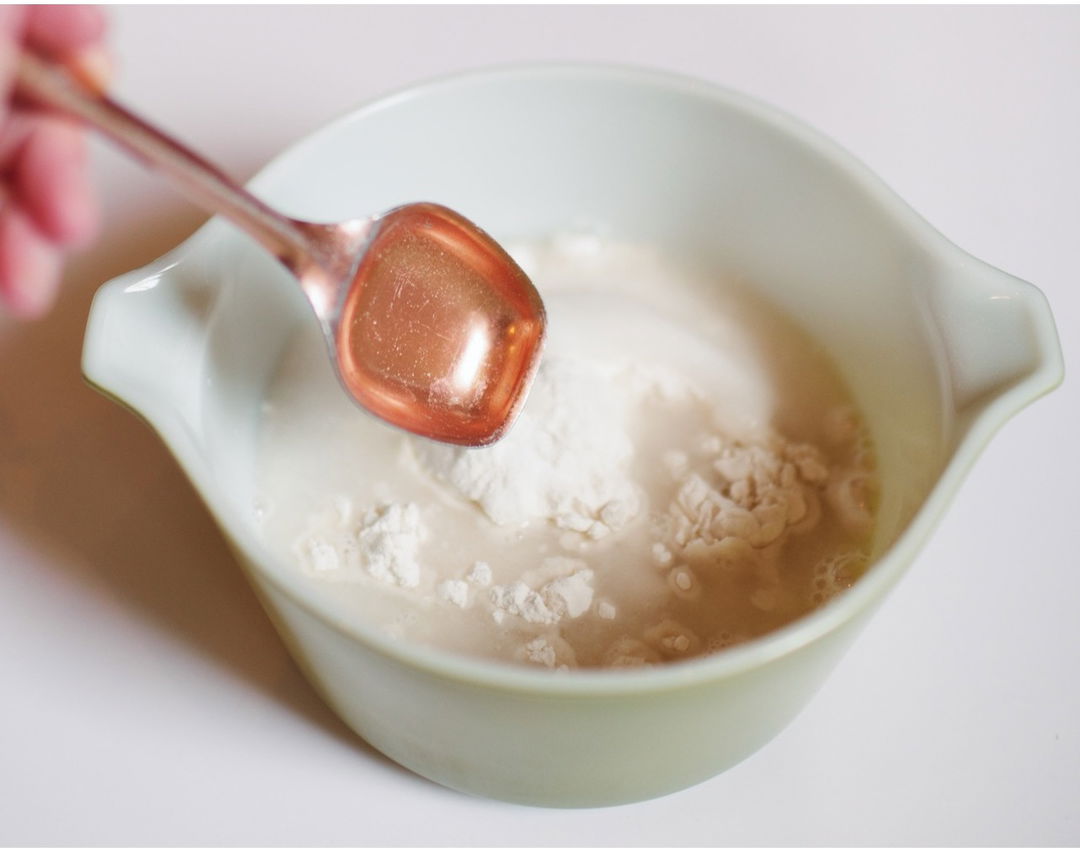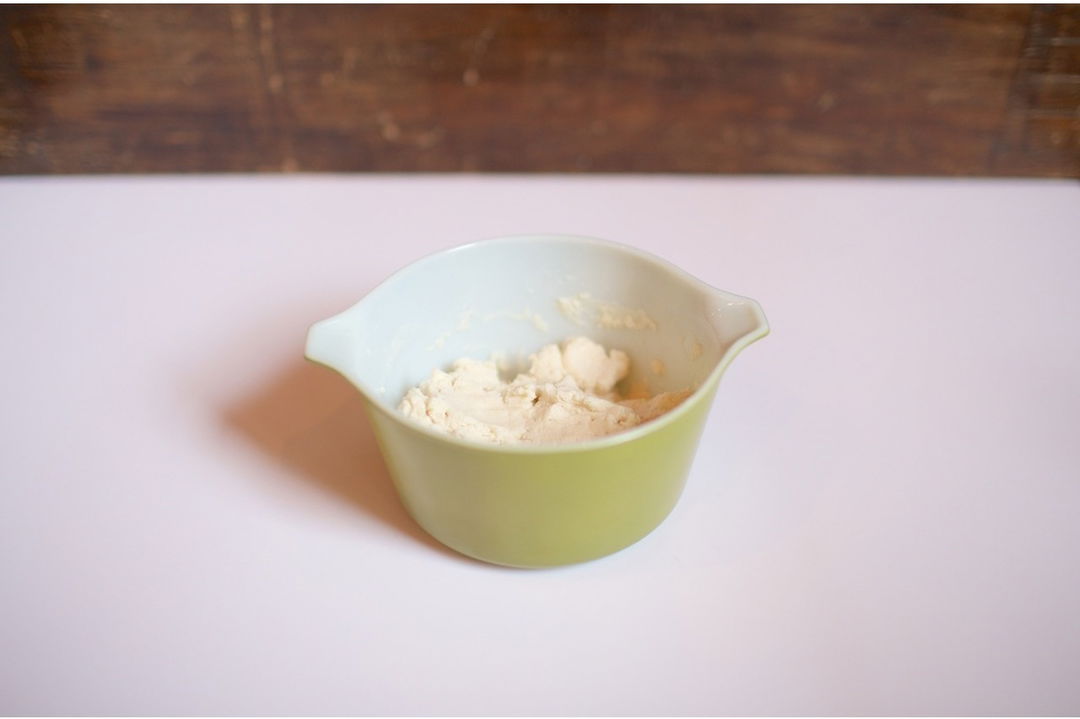 3. Knead the dough
It won't take too long to knead – roughly around 25 minutes. Use a countertop so you can easily extend your arms. Flour your surface and scrape the dough out of your container. You need to push it down and outwards until its super soft! You can add as much flour as you want to make sure that it doesn't stick to your kitchen counter because, trust me, removing it is far harder than adding a little more flour!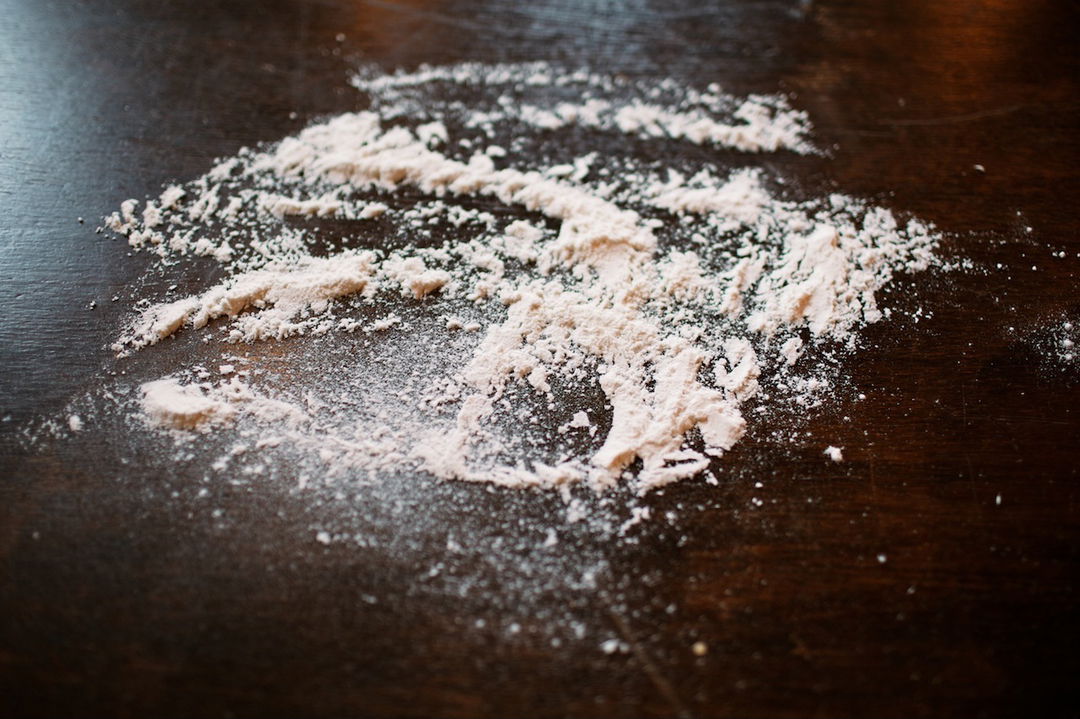 4. Roll the dough
This is where the rolling pin comes in! I pressed the dough until it was around 1/8″ thick! Use your rolling pin to roll against the dough and make it thin enough to move on to the next step. I had to use a lot of extra flour for this step as the dough kept sticking to the surface when I was rolling it out. I used a scale to be exact and measure the thickness accurately, but you can just eyeball it!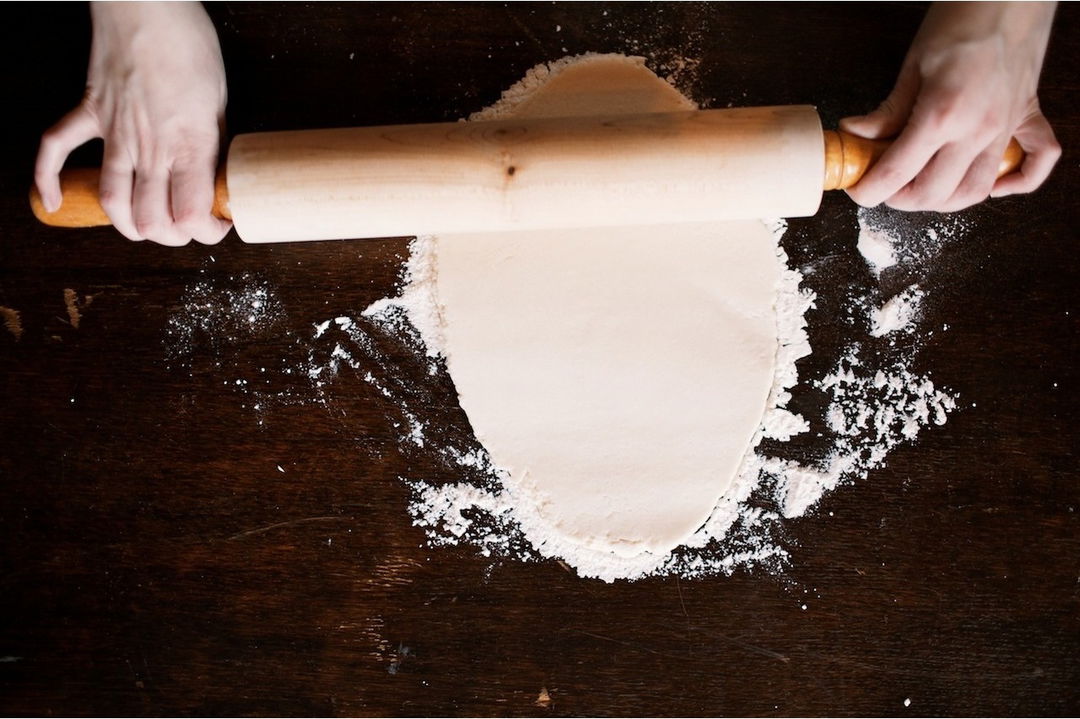 5. Cut out the shape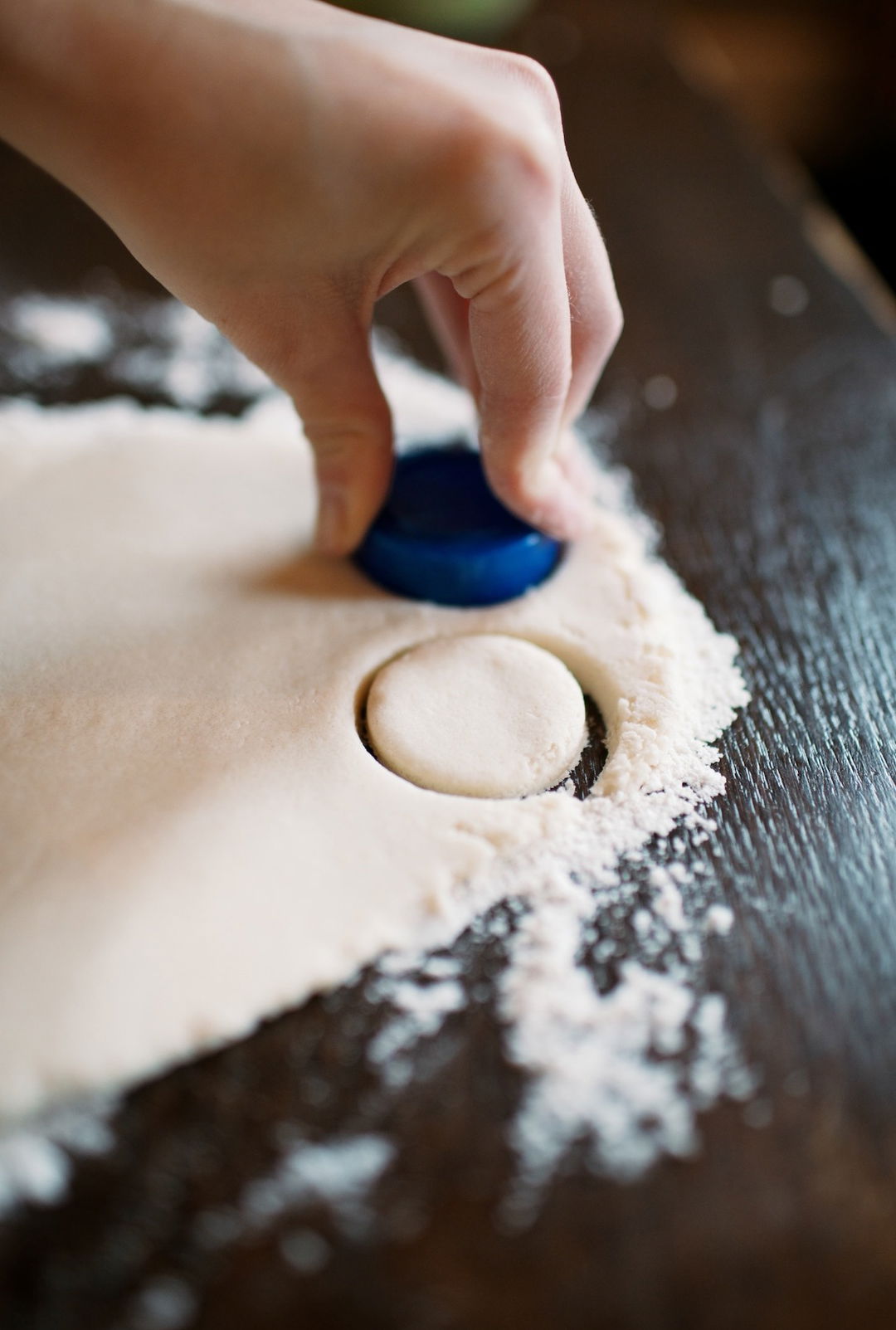 Let's move on to the super fun part – I'm ready to leave the stickiness behind! I just chose to keep it simple and cut out only circle shapes. My children wanted to experiment with different shapes, but we didn't have a shape cutter at hand. I just decided to use a spice lid, but you can also use a water bottle cap or anything that's going to get the job done! It can be super fun to try out different shape cutters – I wish I had them with me when I was cutting the dough out!
6. Stamp them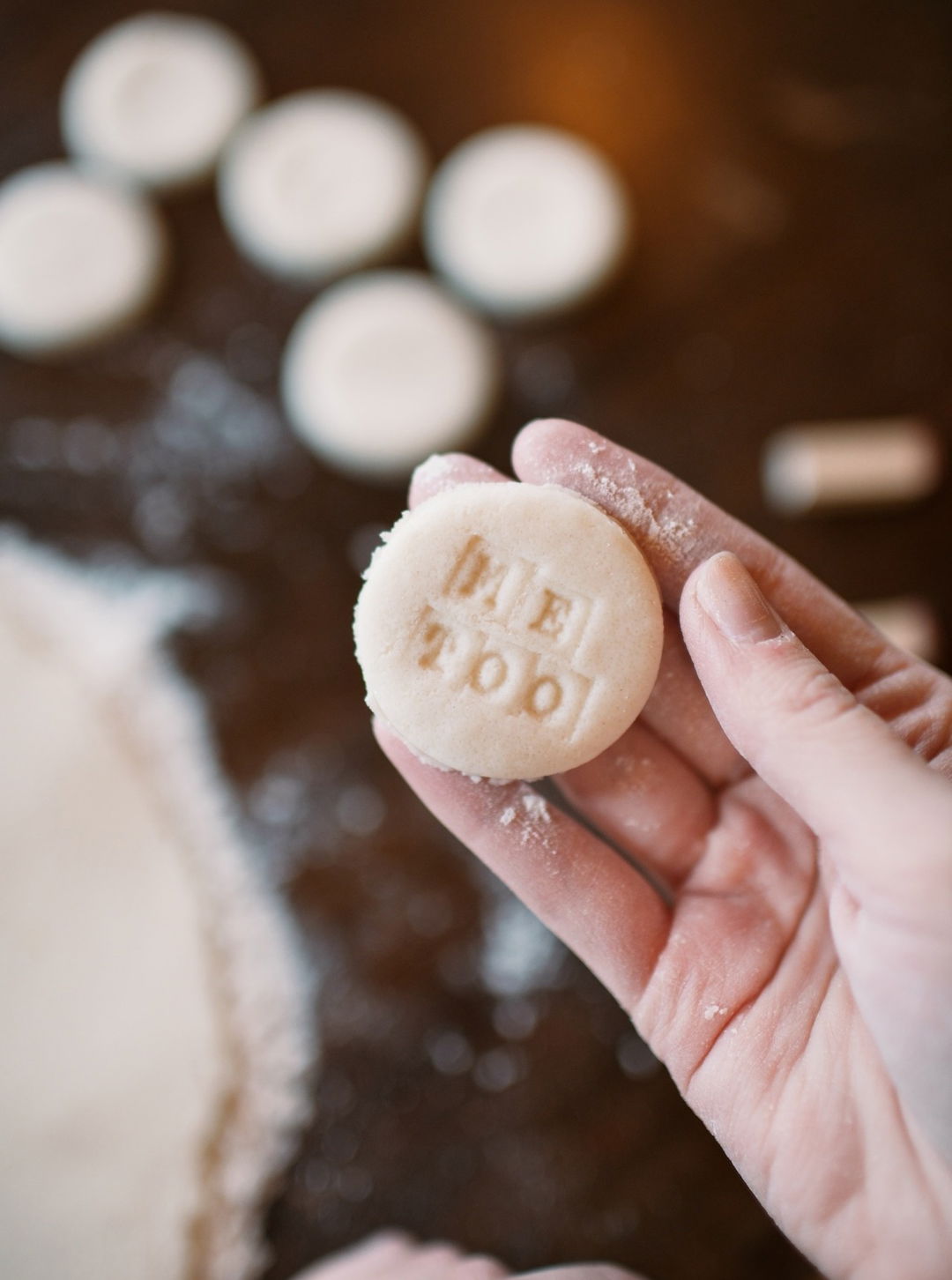 My children had these stamps, which were perfect for this project! We decided to stamp some of the magnets and then outline them with a marker later. They had stamps for all alphabets, so we spelled out different words like "Love," "Clean," "I Do," and a few other words. It was a lot of fun coming up with these ideas, and my children felt very confident when their idea was good enough to be used for the project!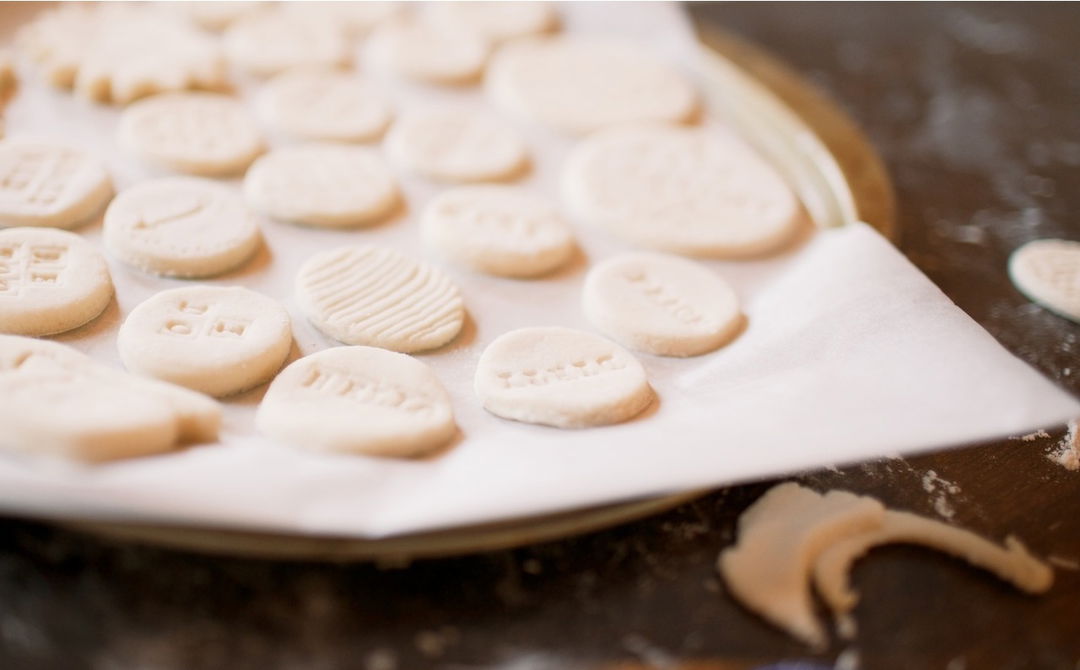 7. Bake your Magnets
Baking is the only part that you need to do on your own. Keep your children away from the oven! I placed all of my magnets on a parchment-lined sheet – this will make sure that they don't stick to the pan once they're done. Place the tray in the oven at 200 degrees for 2 hours! My children were full of excitement during the waiting process, so I told them to get done with their homework and chores. This gave us a lot of free time to work on the magnets once they were done baking!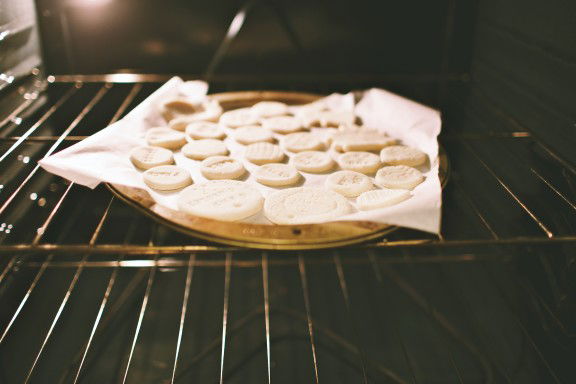 8. Attach the magnets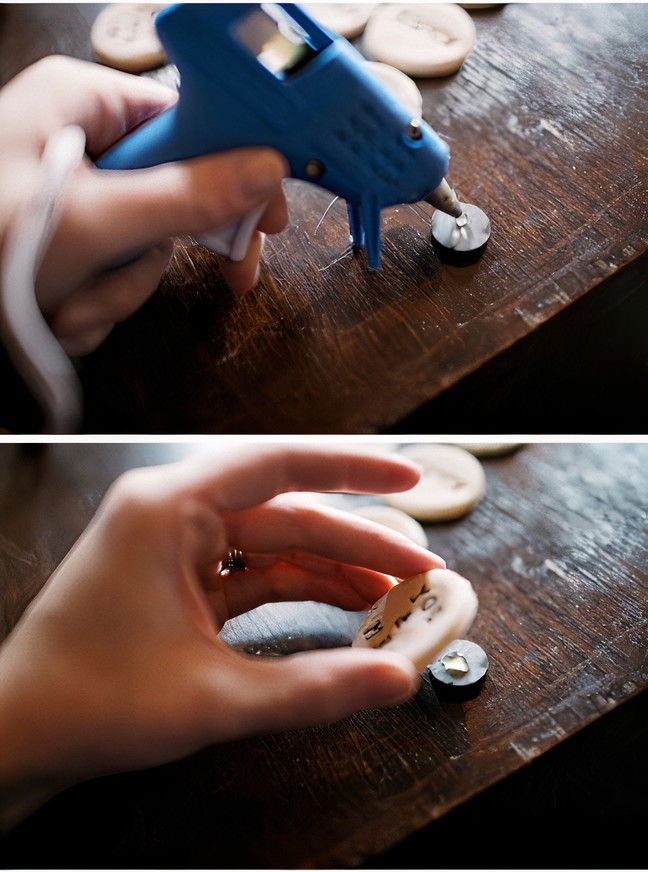 These magnets were really easy to find at my stationery shop, but you can also order them online from a lot of websites. I would recommend you to use a hot glue gun to attach the magnets as they're going to stay on your fridge for a long time! I used a hot glue gun and kept my children away during this process. Hold both of them together to make sure that they stick properly to each other. Make sure to let the dough cool down before you attach the magnets to it.
9. You're done!
Wasn't this just the best idea ever? Now, you're free to attach it to your fridge or any magnetic surface in your house. My fridge was a mess before I started cleaning it out, and now it looks brand new! These magnets add a lot to it. This is definitely a very wholesome idea that everyone needs to try out! You're going to love how it will turn out.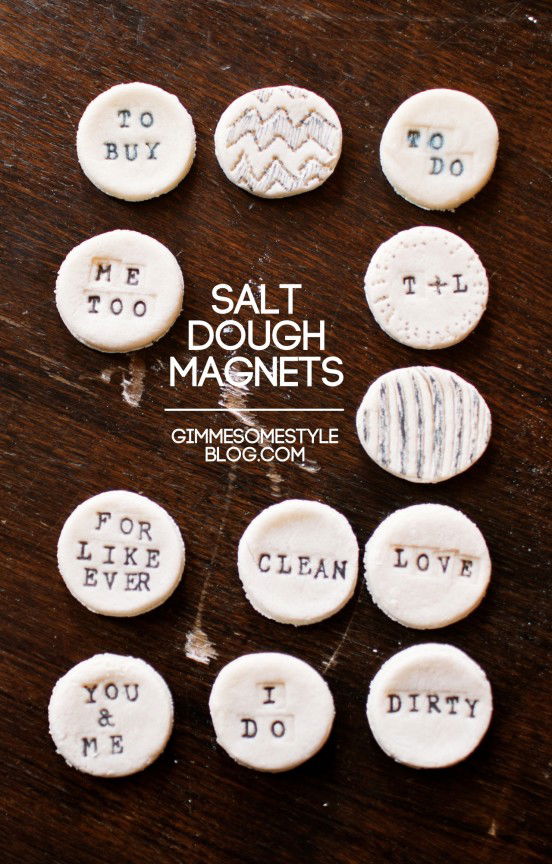 My husband and I always tend to forget if the dishwasher is clean or not, so these two magnets called "dirty" and "clean" are a great help! They have made my life so much easier! Here's another one which says "To Buy." We randomly visit the market, so this would be perfect for reminding each other about the groceries we need to get! Lastly, I have a "For like ever" on a picture of my husband and me! It adds a nice touch to the fridge.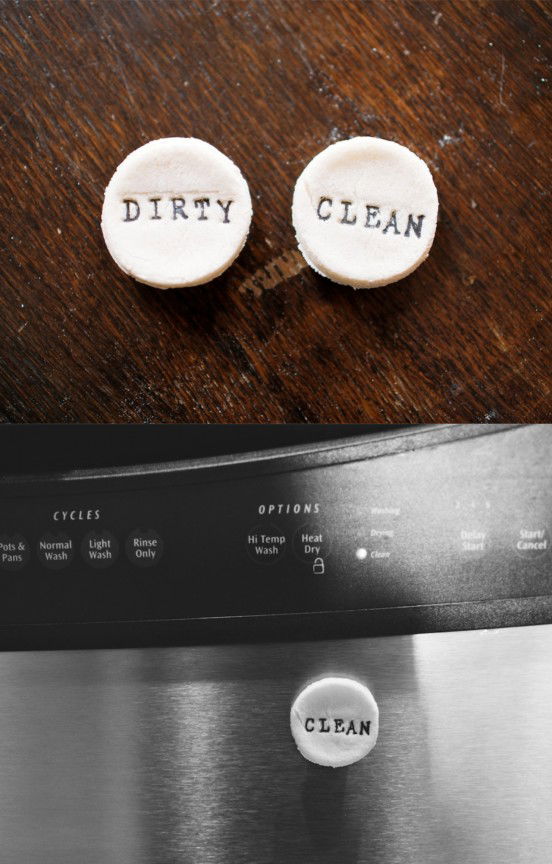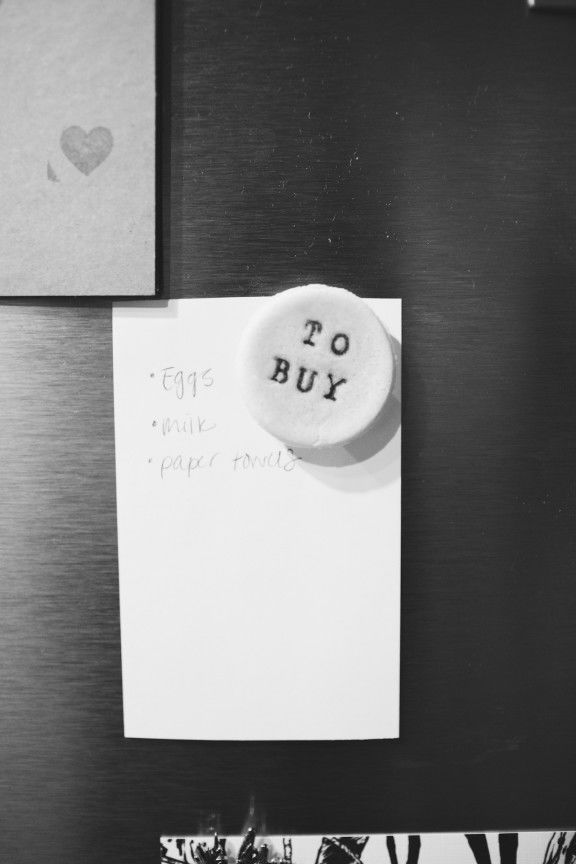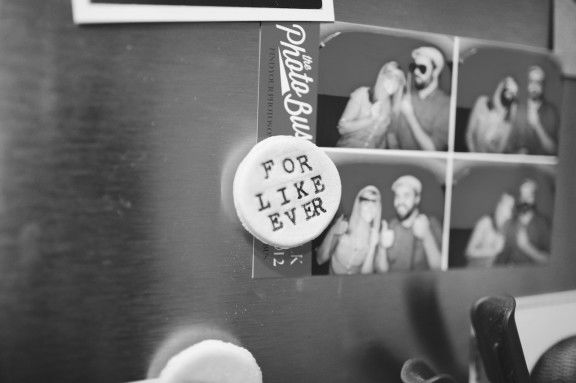 So, what are you waiting for? This is the perfect way to make your kitchen feel a lot more wholesome and nice. You can attach so many pictures from your different trips to any magnetic surface of your house. Your children are going to feel super creative and give you all sorts of ideas. It's just a very little but nice detailing to add to your house. I adore this DIY salt dough magnets idea so much and plan to make a lot of them in the future to put up pictures of all the precious memories we make!