Learn how to make postcards with these 25 homemade DIY postcard ideas that are affordable, easy to make, and you can customize them with your own photos and message. The digital world has somewhat aggressively taken over us! But, still, we are here to add a touch of heartfelt feelings and sensational vibes between you and your folks.
These unique and charming DIY postcards are going to bring so much positivity to your life that you can't even imagine! While we are all heavily wounded up in the cycle of living and working like machines each day, our kids are somewhere also lacking the feeling of expression. Let's fill all those voids by choosing among these 25 easy DIY postcard ideas that we have gathered here for you!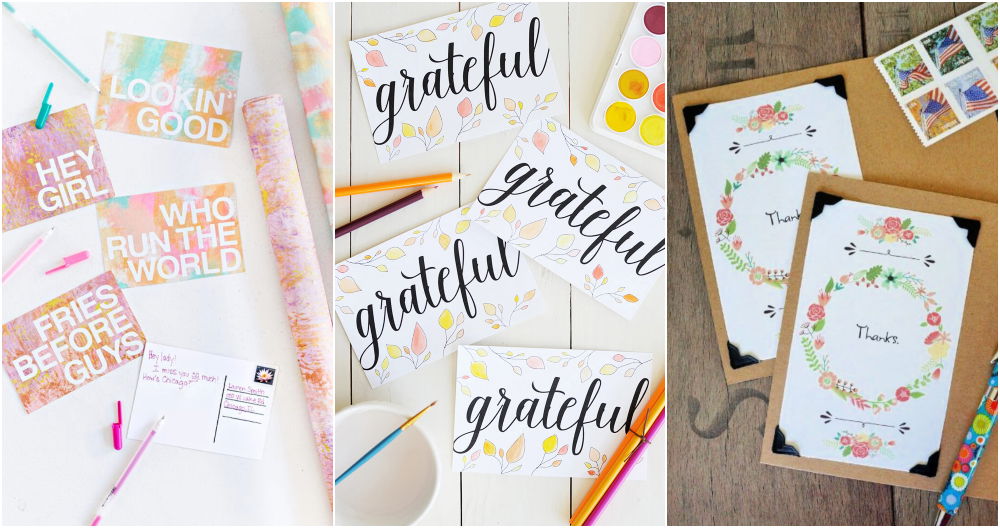 You can make someone's day happy or brighten up their week by merely sending these love oozing DIY postcard ideas! If you have an ache for traveling, our DIY polaroid postcards are going to be your personal favorite. Send out personal messages with your destination spots across the world. Announce your Big day announcements with some vibrant and lively DIY watercolor postcards! Let your kids be those cute expressive fellows who are so rare these days. Check out our exciting DIY postcard ideas for kids too. With colorful felt, an outer space enchanting postcard idea and so many options!
You can start off on a good note on your first day at training or a marketing convention or anything with little, sweet, artsy notes to the fellows around you! Spread love and smiles. Let's dive into our homemade postcard ideas, and you are going to love these all, without a doubt. Happy Postcard-ing, peeps!
1. How to Make Egg Pun Postcards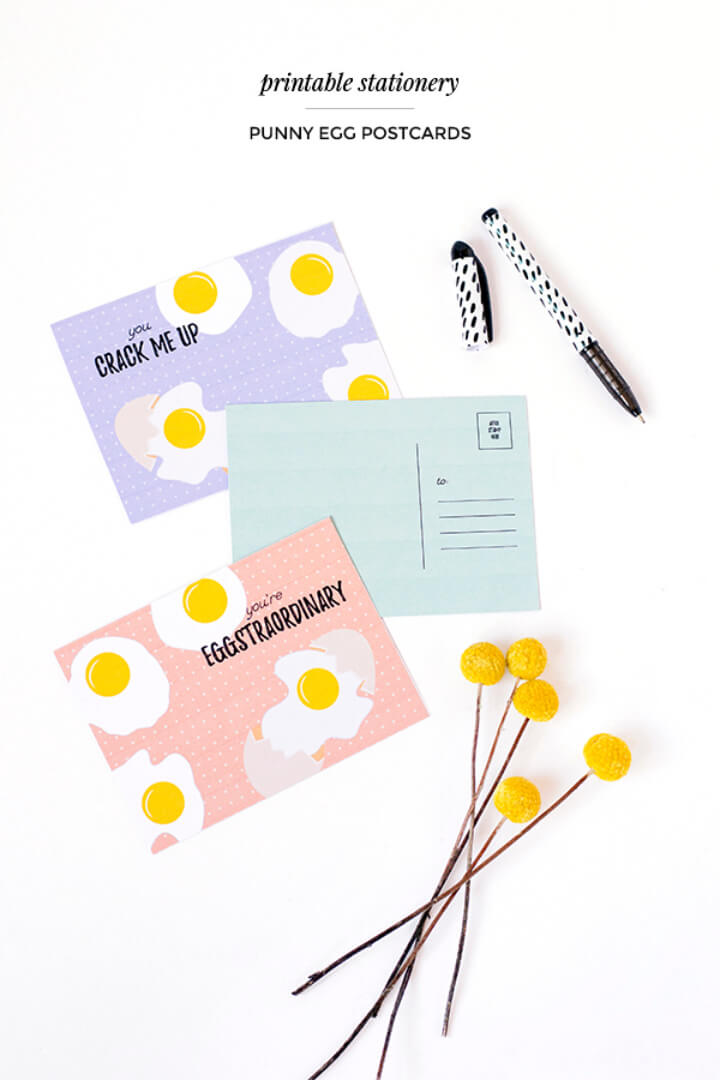 This could be one meaningful and cute DIY postcard idea for someone who is really Eggstraordinary in your life! Tell them how they always crack you up. Perhaps, if you are looking for appealing Easter ideas, this could win your heart. makeandtell
2. DIY Valentine's Day Postcards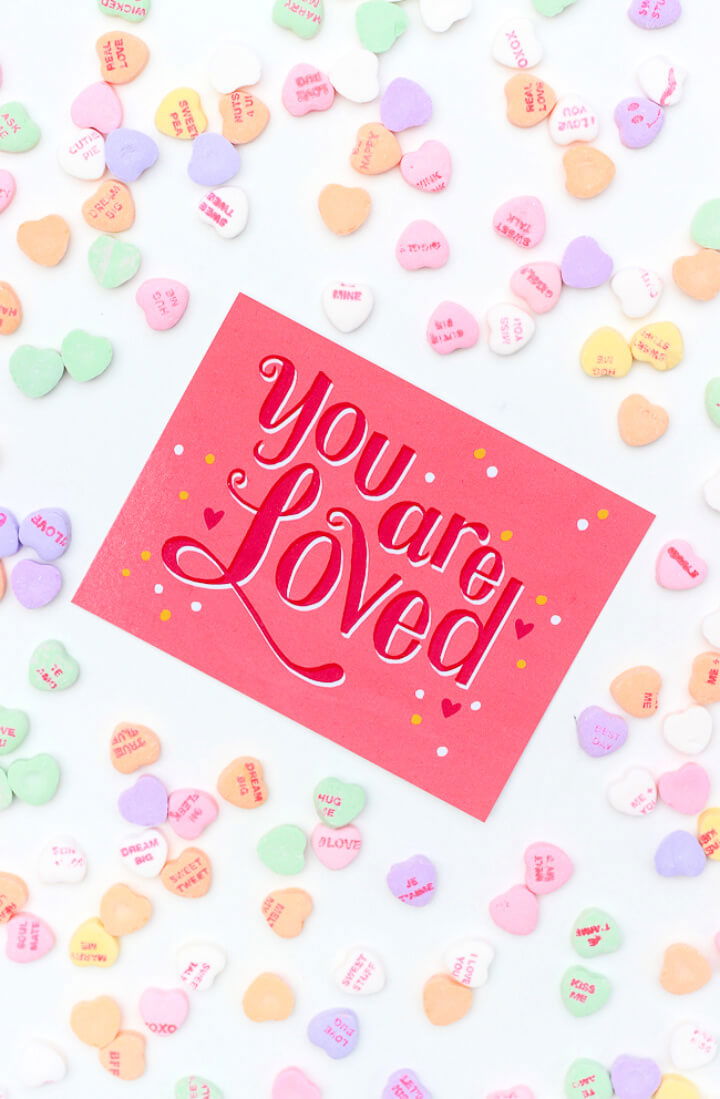 Among all other love oozing fun surprises for your Valentine's day date, you might want to add up this cute DIY valentine's day themed postcard too. Surprise them in all possible ways! Rachel here from thecraftedlife has got just the best postcard templates! thecraftedlife
3. DIY Printable Thanksgiving Postcard Ideas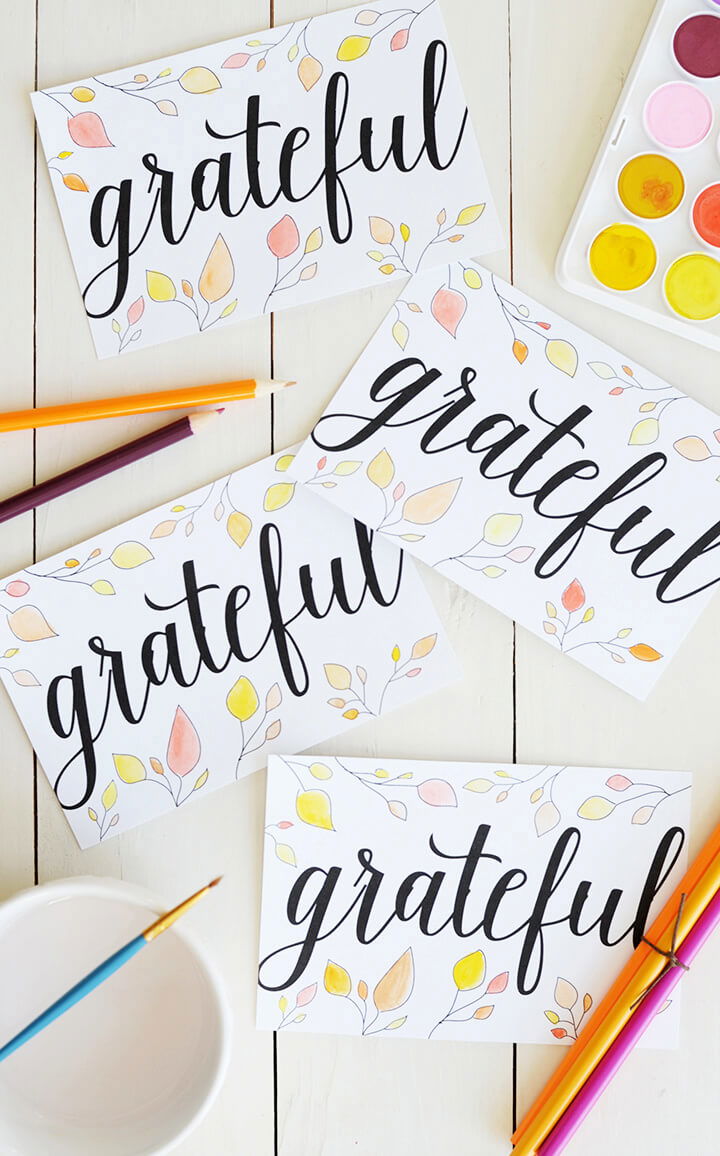 Because it never hurts to show some love and affection for people you love! If you are hosting a Thanksgiving meal this year, you might like to add up these Grateful postcards at each seat! With pencils, colors, and paints for your guests to be expressive and grateful in Thanksgiving's true spirits. aliceandlois
4. Watercolor+Masking Fluid Postcard Ideas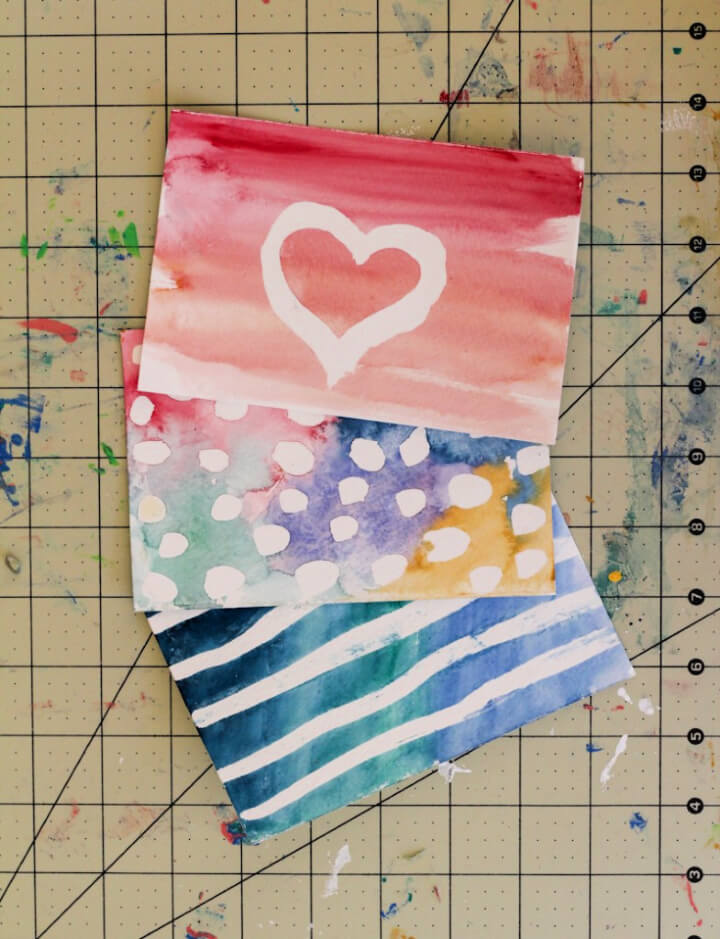 In just one hour, you can make these DIY handmade and love-filled postcards for some love spreading in your people! You will only be needing some watercolor postcards, masking fluid, an eraser, watercolors, and brushes. thecraftedlife
5. Watercolor Postcard Messages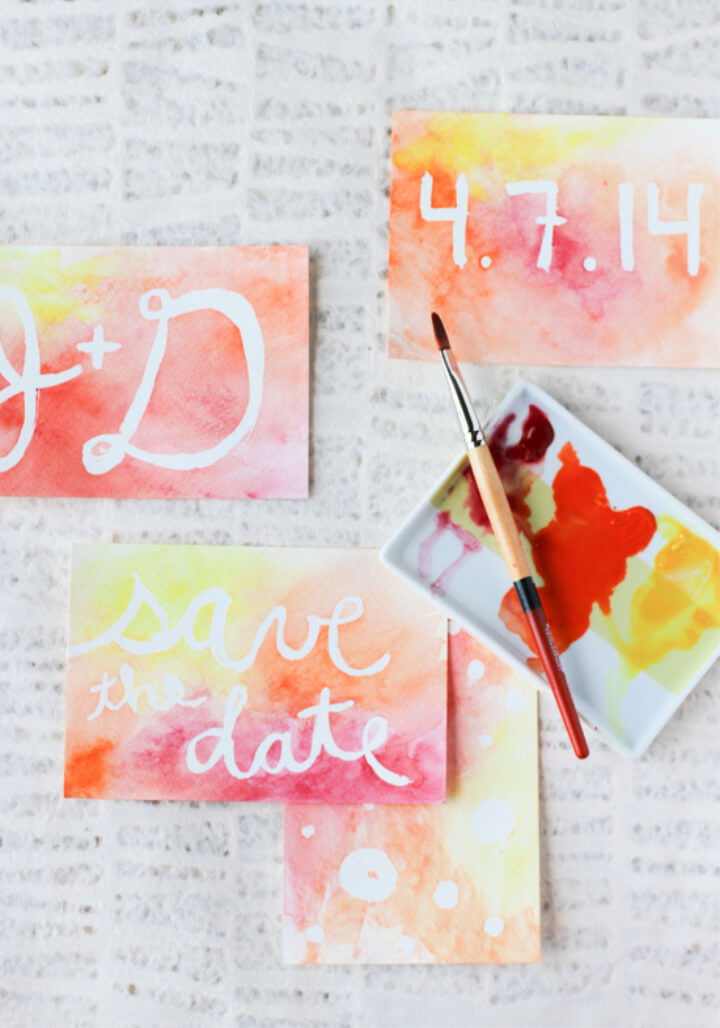 Announce the special events and big days of your life with these heartfelt DIY watercolor personalized messages postcard Ideas! You can get blank watercolors from postcards from the market and then add personalized messages using watercolors. papernstitch
Related DIY Ideas
Birthday Card Ideas: Need a card for a birthday? No time to make one? Learn how to make your own with DIY birthday card ideas that are quick and easy to make.
Graduation Card Ideas: Whether you're looking for a card to congratulate your son or daughter on their graduation, or you want to make your own DIY graduation card, we've got plenty of options. Find the perfect design and print it at home.
Wedding Card Ideas: Whether you want to make a card for your own wedding, or to offer as a wedding favor, we have hundreds of free printable DIY wedding card ideas that you can customize with your own wording and photos.
6. Easy to Make Confetti Postcard Ideas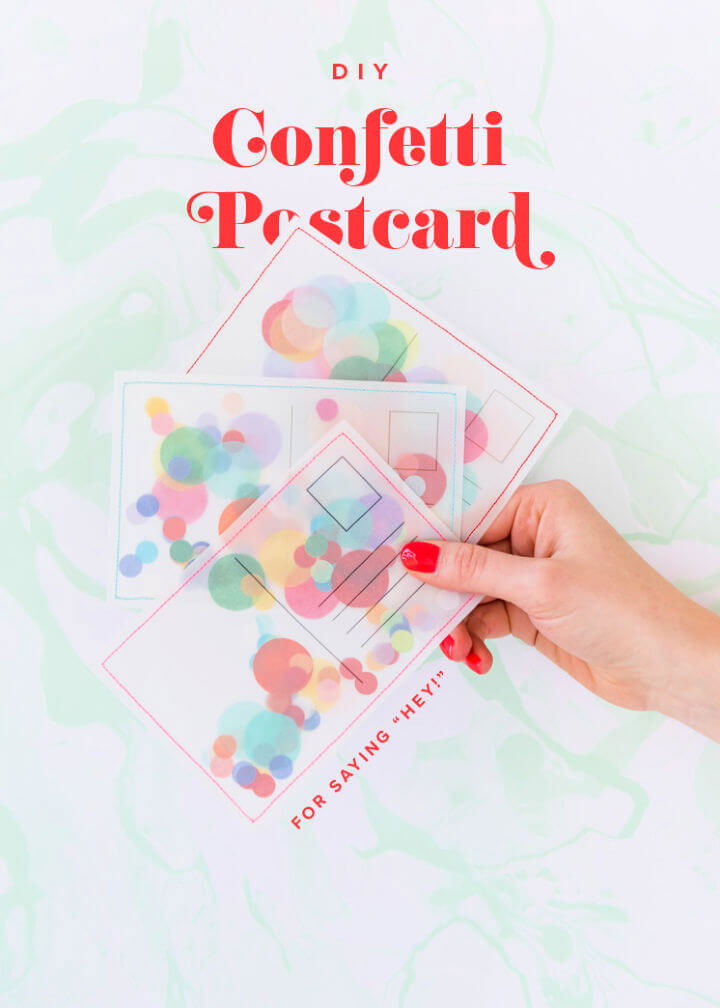 These colorful and vibrant confetti postcards can be perfect for any occasion! Say like a birthday, a thank you note, a simple hi or even if you just want to check on someone. You can download the postcard template here and start spreading love just about now! thehousethatl
7. DIY Cereal Box Postcards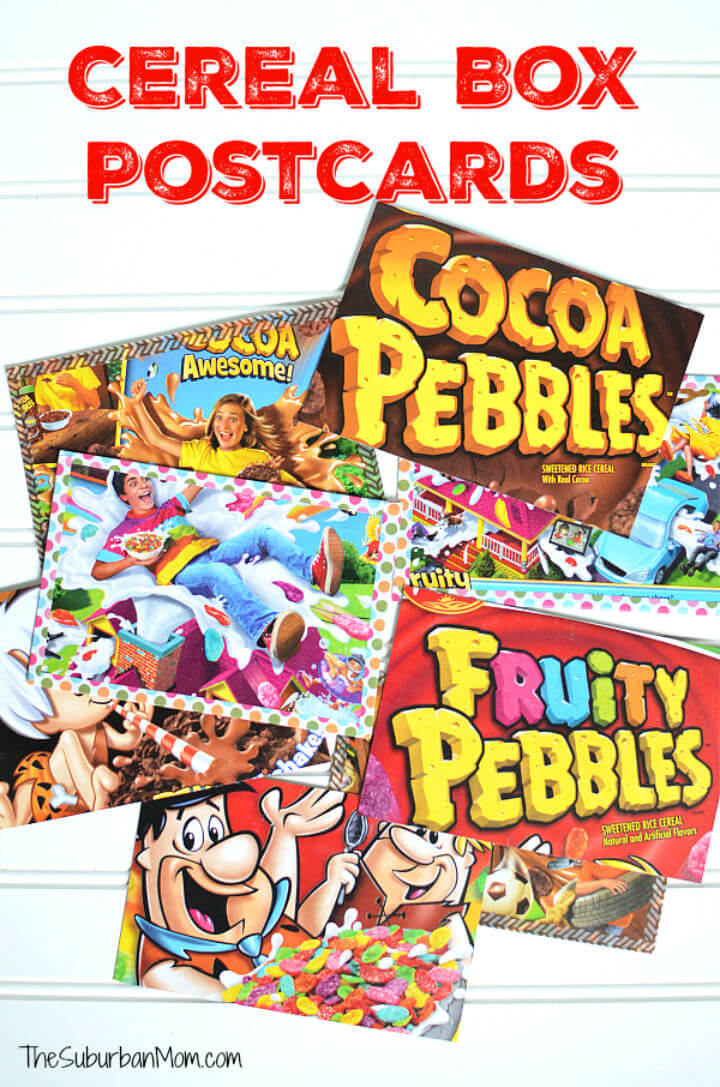 These DIY cereal box postcards are not just cute but absolutely befitting postcard ideas for your kid's friends circle. You'll just be needing cereal boxes, ruler, pencil, paper slicer, white cardstock paper, glue stick and washi tape to make these. thesuburbanmom
8. Wooden Postcards with Image Transfer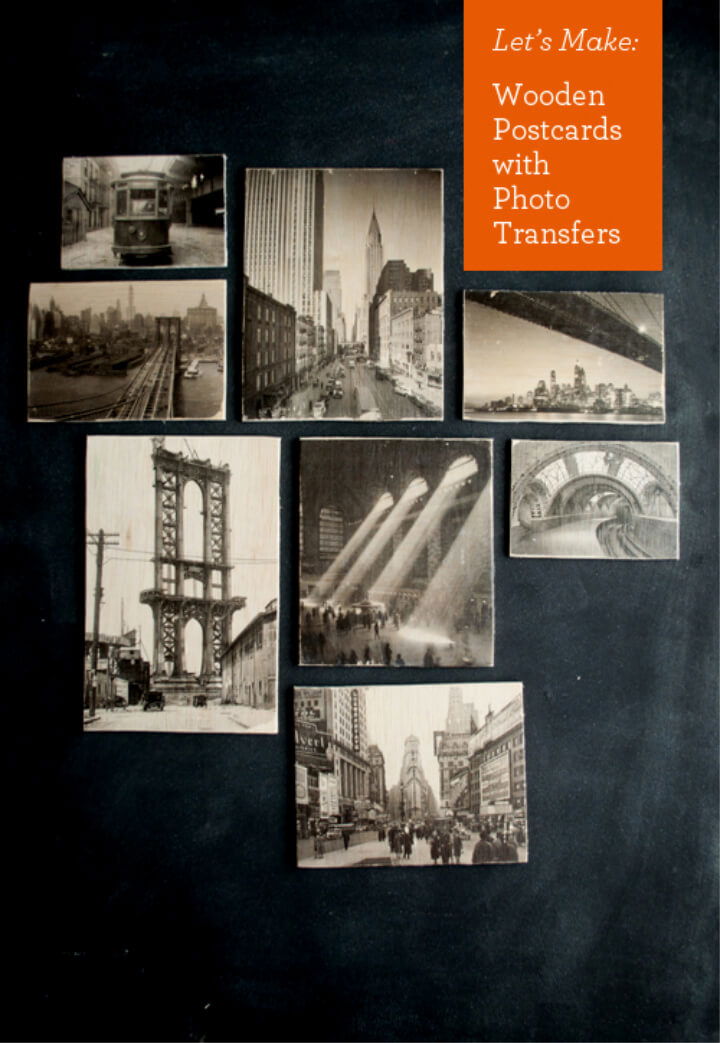 If you are fond of the photo transfer magic, you are going love this idea. In this DIY postcard idea, the magic of photo transfers takes place on a piece of wood. Make someone feel extra special with this cute work of art in their snail mail. designmom
9. DIY Patterned Postcards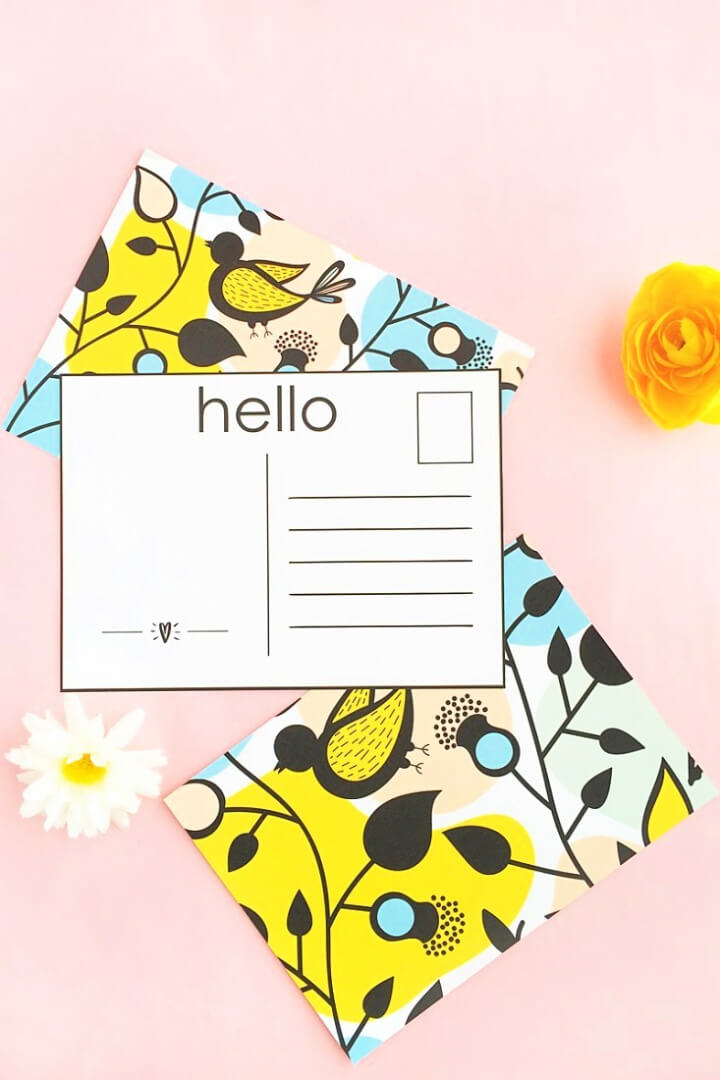 Make these exquisite DIY patterned postcards using the Silhouette studio by your flowing creative juices. Silhouette cutting machine or craft knife, cutting mat, cardstock, printer, and patterned images. Get step by step guide in the tutorial! maritzalisa
10. Hand-Lettered Watercolor Postcards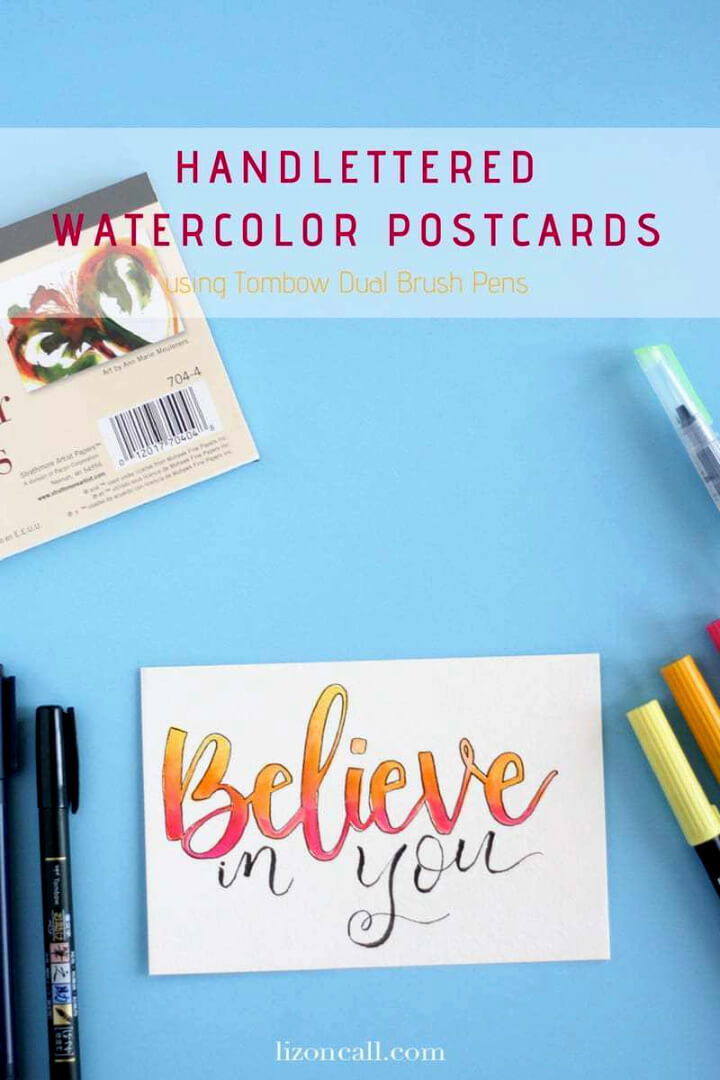 Check out this minimalistic and sensational hand-lettered and watercolored DIY postcard! Do you feel someone is feeling all down? Check up on them with this cute "Believe in You," vibrant reminder to tell them someone is looking out for them. It's rare but works like magic. bydawnnicole
11. Thank You Postcards with Graphics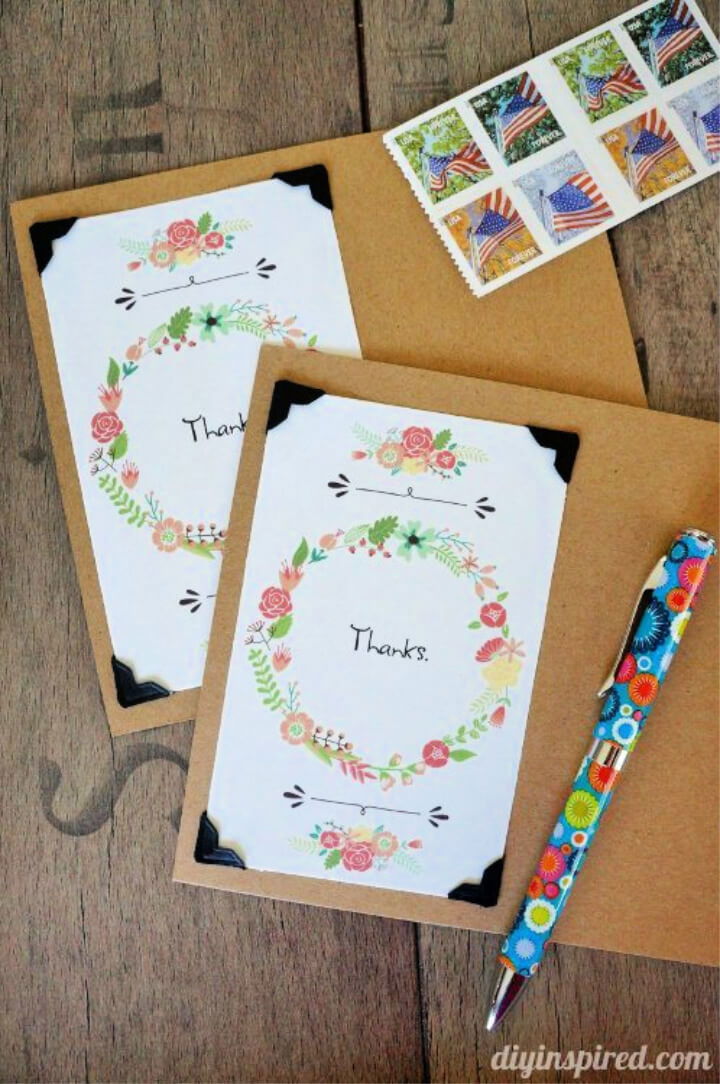 Expressing gratitude is such an amazing and must have value and virtue that one must practice in their lives! With these absolutely minimalistic and stately "Thank you," graphic cards, you can express your appreciation to a helping hand, a caring friend or loving parent! diyinspired
12. Make Patterned Postcard Messages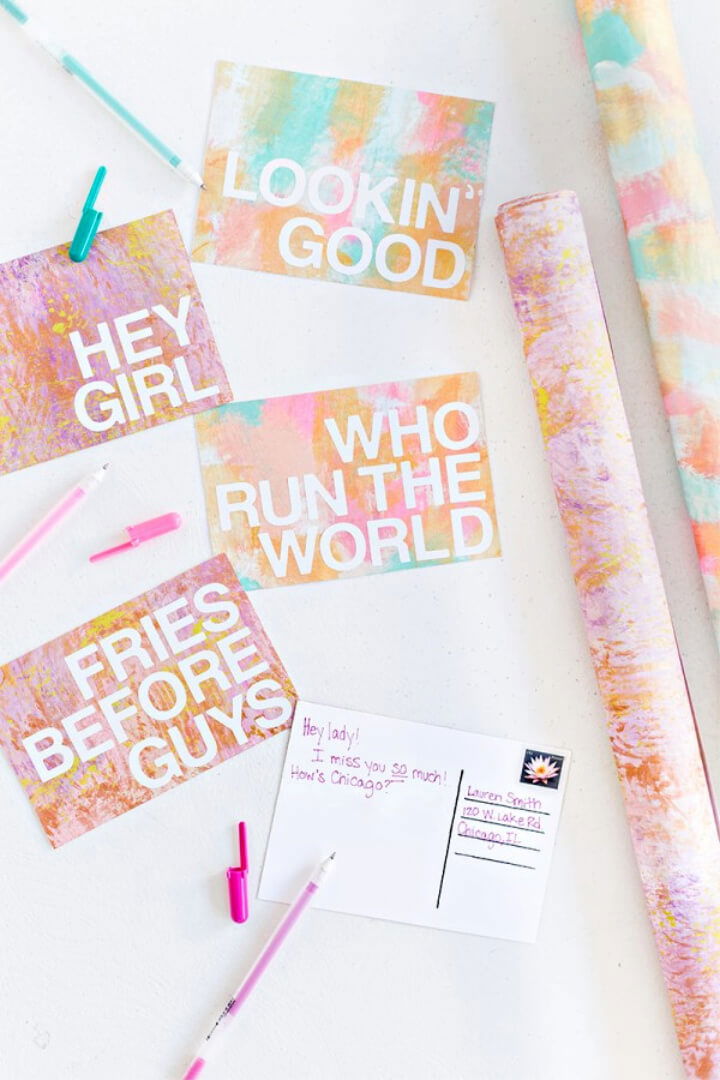 Whip up these super cute and charming DIY postcards by just using some cardstock, wrapping paper, and letter stickers. Send personalized love notes to your gal pals, your partner, your friends or whoever's day you want to make up with this handmade snail mail! They are insanely easy to make, and you get two bring a smile on someone's face, most importantly! studiodiy
13. How to Make Watercolor Postcards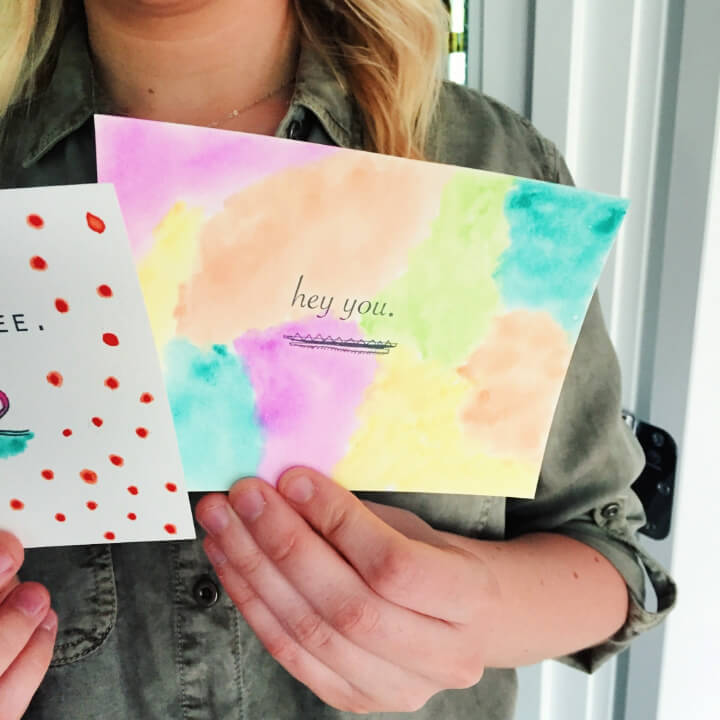 Watercolor postcards have caught her eyes, hearts, and breath! For one thing, they are so enchanting and breezy to look at. For the other, they are exceptionally easy to make, and you get to spread the love with colors. SO much affection in one thing. paisleyands
14. Postcards for Romantic Anniversary Gift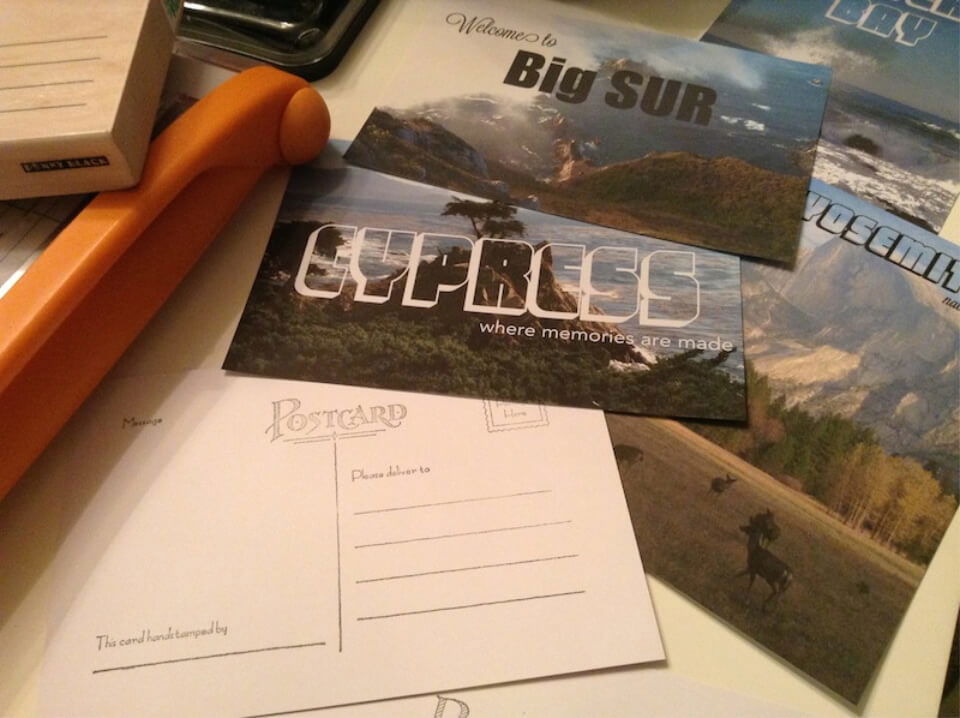 For a thoughtful, personalized, and heartfelt anniversary gift, make these sensational DIY postcards for romantic anniversaries. The idea is to transform the old photos form perhaps a romantic date to an endearing postcard. theyesgirls
15. DIY Postcards from Outer Space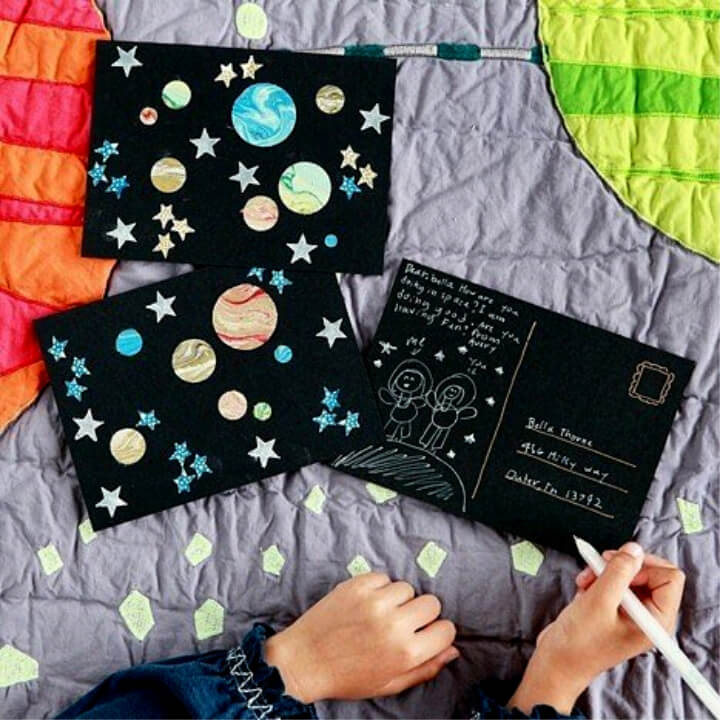 There is this phase of age in children where space is their biggest inspiration and curiosity at the same time. If your little fellow has just lost a friend to move out of town, make these magical DIY space postcards and give him the idea to check up on his friend via a cute snail mail. crateandbarrel
16. Free Printable Coloring Postcards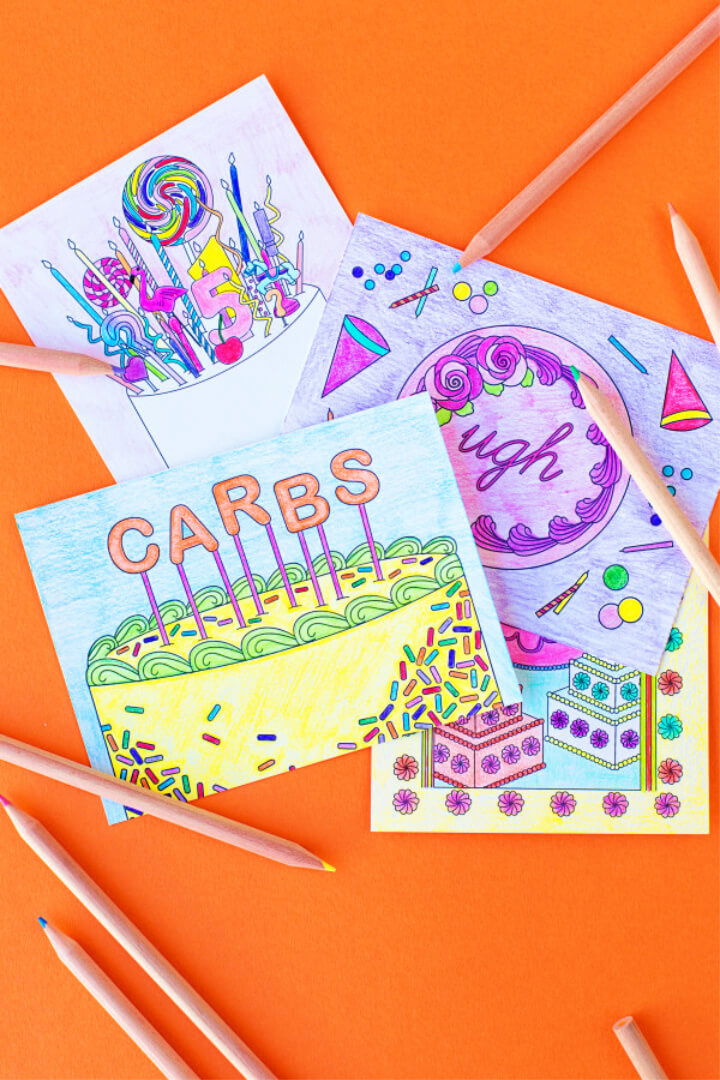 Hop on to the coloring train and send these cutest and funky colored DIY printable coloring postcards with love and appealing messages! The touch of coloring could be both elating and meaningful at both ends! You will love filling in the whites here with colors! studiodiy
17. Printable Postcards for Kids
For making your kids trips, picnics and everything more meaningful make these uber-cute DIY printable postcards. Get the downloadable PDF from Rachel here at Tinker Lab. Other than this, you will be needing scissors and mark-making tools. tinkerlab
18. Felt Chalkboard Postcards – Easy Craft for Kids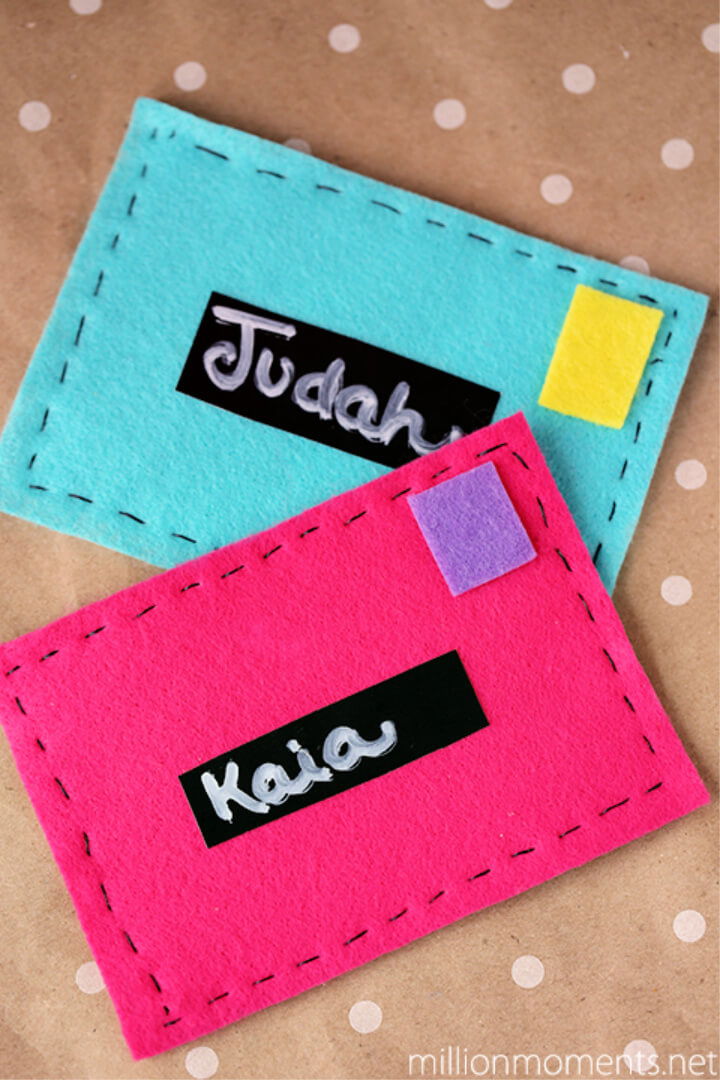 Simple yet so appealing! These pretty easy to make and fun crafty postcards are made using; different colors of felt, foam sheets, chalkboard paint, durability thread, chalks or chalk markers and scissors! Personalize the name tags or messages in a minute or so. millionmoment
19. Simple DIY Polaroid Postcard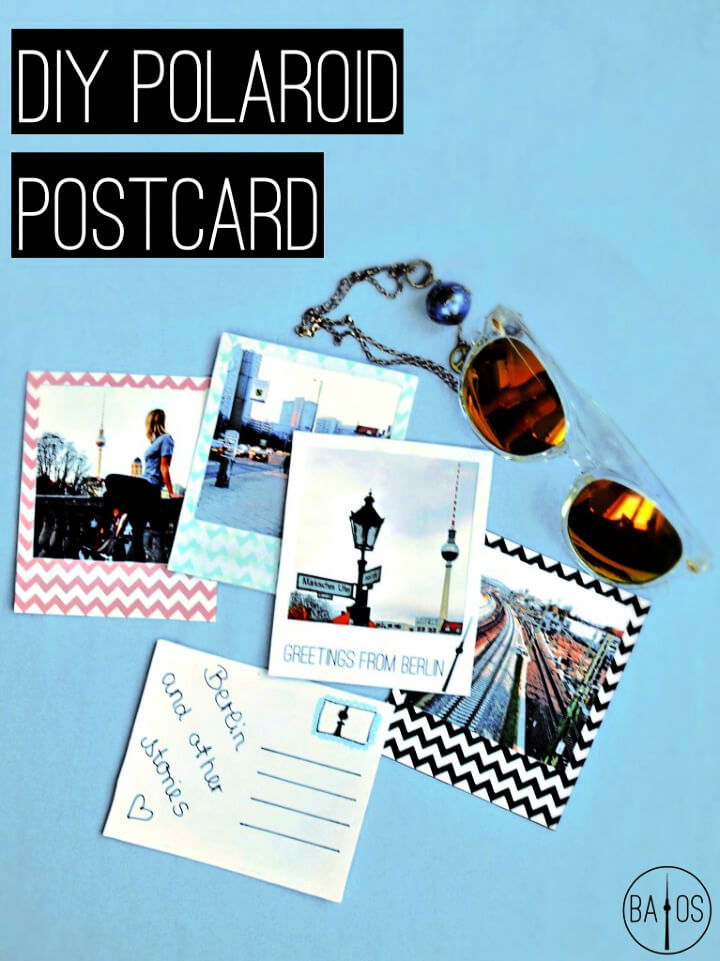 Polaroid postcards are by far the most sensational or perhaps a hit of nostalgic vibes postcards ever! You can actually send pretty personalized and heartfelt messages to people you love! While also portraying that a certain place made you miss them being there. berlinandother
20. Watercolor Save the Date Postcards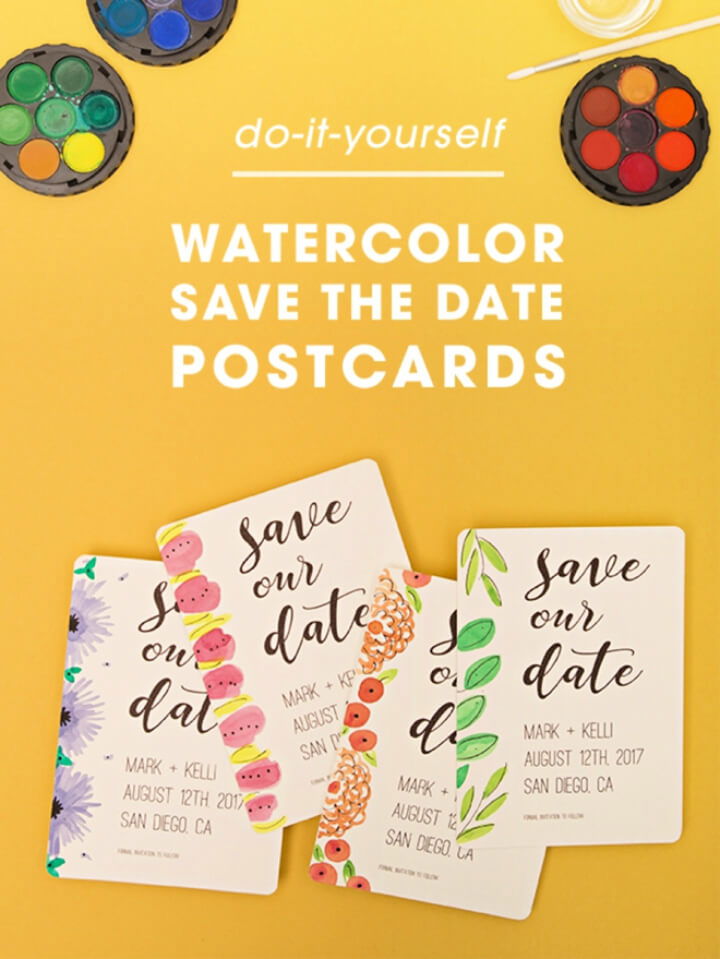 The magic of watercolors! Imprint your Big day announcement in people's snail mail with these Oh so lively DIY watercolor postcards. Add a unique flair of colors and designs using a watercolor set with round tip brushes and of course a few other supplies. somethingtur
21. Easy DIY Watercolor Postcards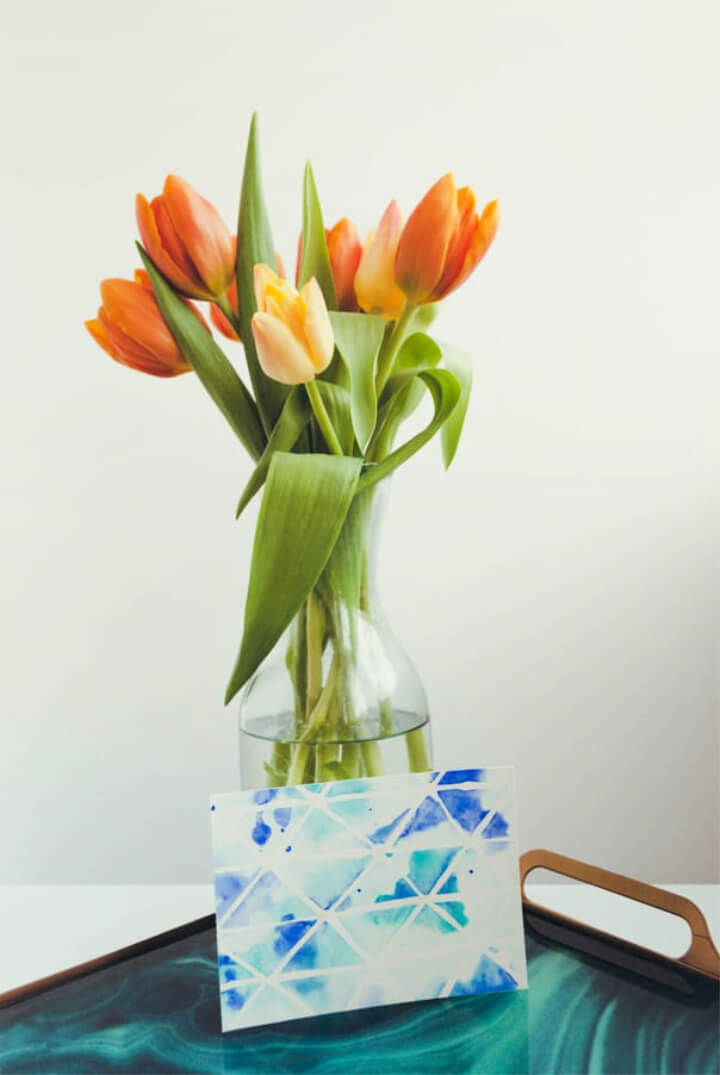 Brighten up your friends or family folk's day with this darn cute geometric patterned DIY watercolor postcard! Getting something this personalized and handmade out of the digital world's realm is like birds singing in the backyard! feastandwest
22. Homemade Valentine's Postcard Ideas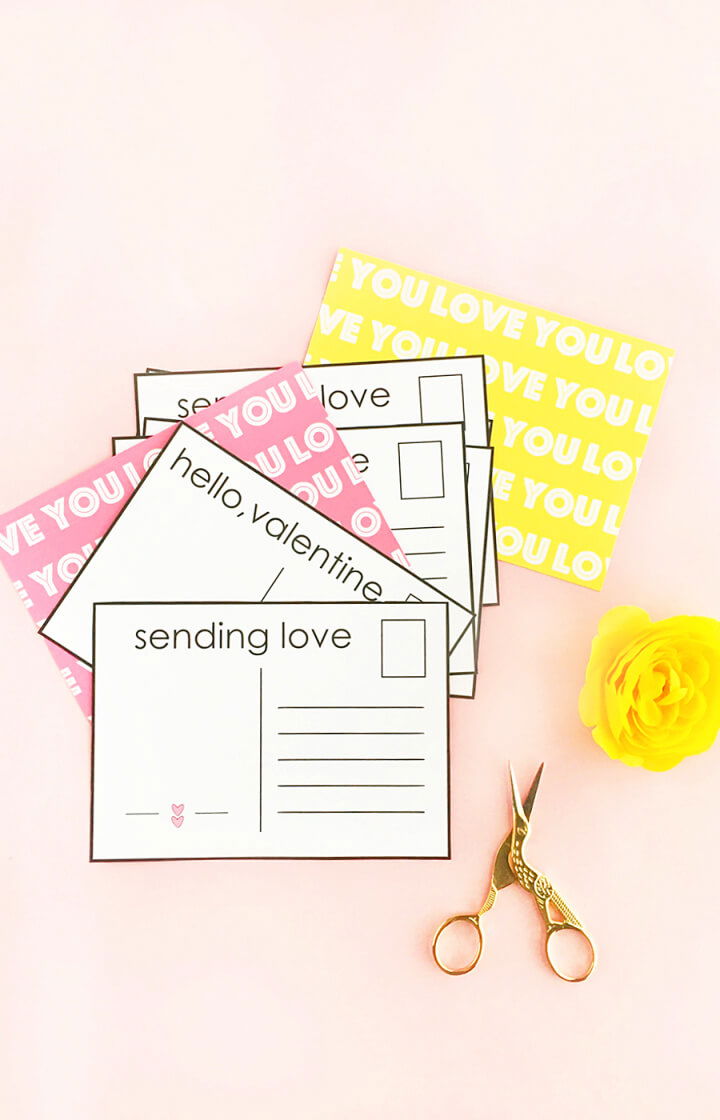 Don't fret over the fact that you cannot personally wish your loved ones on this Valentine's day. These super appealing DIY Valentine's day postcards will be just the same as a pretty heartfelt wish! Not only that, these will be a major hit across your folks. jenwoodhouse
23. DIY Printable Summer Postcard Ideas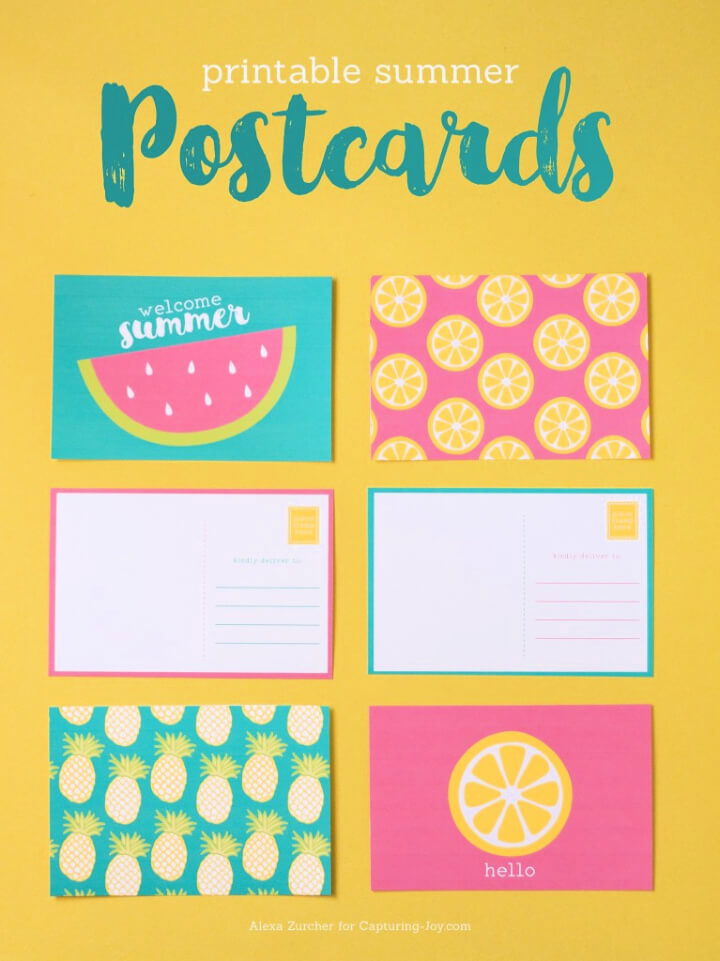 Oh, summer! And the juicy treasures it brings along. Wish someone a happy summer with these uber juicy and tempting DIY printable summer postcard ideas. Making these and then sending them out will be a perfect happy summer activity for you and your kids. kristendukepho
24. Free Printable Vacation Postcards for Kids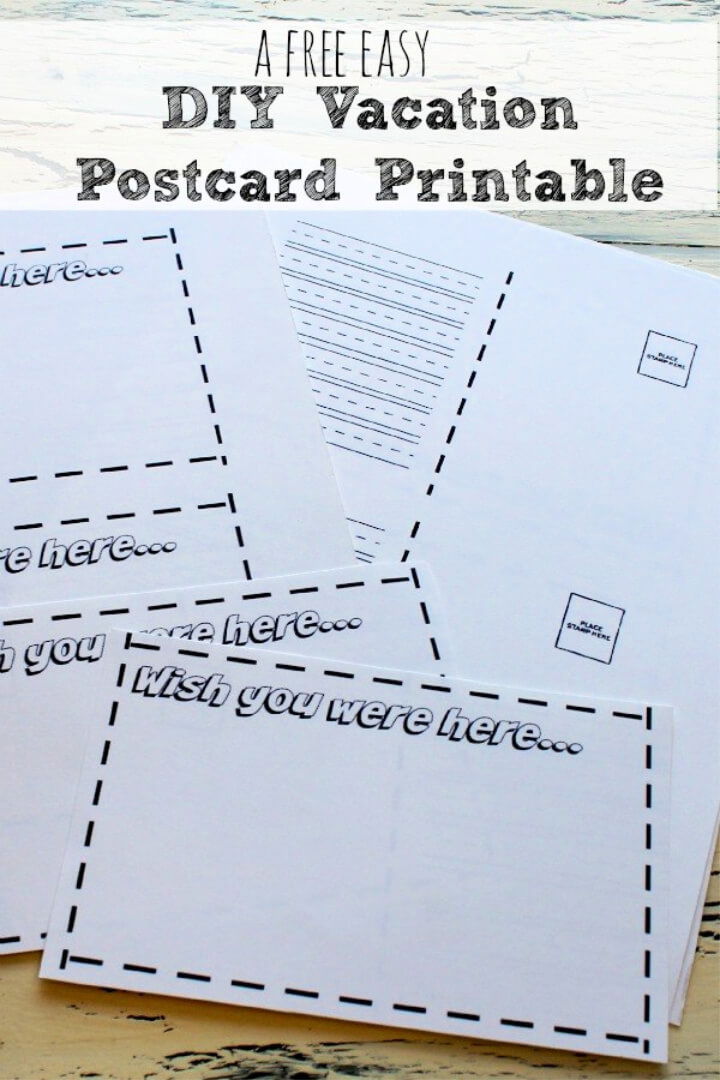 These postcard ideas are the most sensational yet so inexpensive souvenirs from any of your vacations or travels! Help your kids enjoy the same enthusiasm and warmth about sharing their travel endeavors with their friends by these "Wish You Were Here," postcards. travelinspired
25. DIY Puffy Fabric Postcards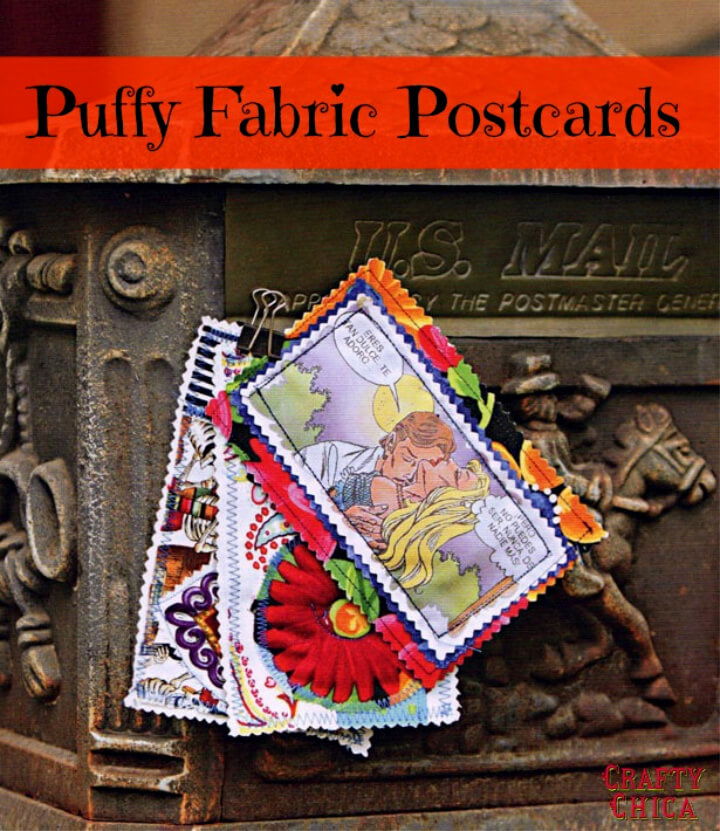 Have you just begun a new batch of training sessions? Add a memorable and bonding touch to your acquaintances over time with these heartfelt and mantra enriched DIY puffy fabric postcards! Write sweet, short welcome notes and become everyone's favorite in no time. craftychica
Conclusion:
There are many different ways that you can make your own postcards. You can use recycled materials, everyday objects, or even print out pictures from your computer. Whatever method you choose, making your own DIY postcard can be a fun and creative way to send a message to your friends and family. With a little bit of effort, you can create unique and personal postcards that will be sure to stand out in the mailbox by just following these creative postcard ideas.