Living room renovation and redecorating are relatively expensive, but it should not. Instead of replacing a whole sofa for the new look of your living room, why not opt for the matching slipcovers, will add new style to your boring sofas. So, be in the list of these 10 simple DIY couch cover ideas that will help in easy and inexpensive restyling your living room. Get rid of the boring old looks of your sofas and pair them up beautifully with the new decor theme of the living room with these DIY slipcovers.
Some covers are offering easy sewing patterns with step-by-step guides some provide no sew patterns that will work up super quickly without any need of a sewing machine. These DIY slipcovers are the best options when you think you should spend too much on redoing a living room.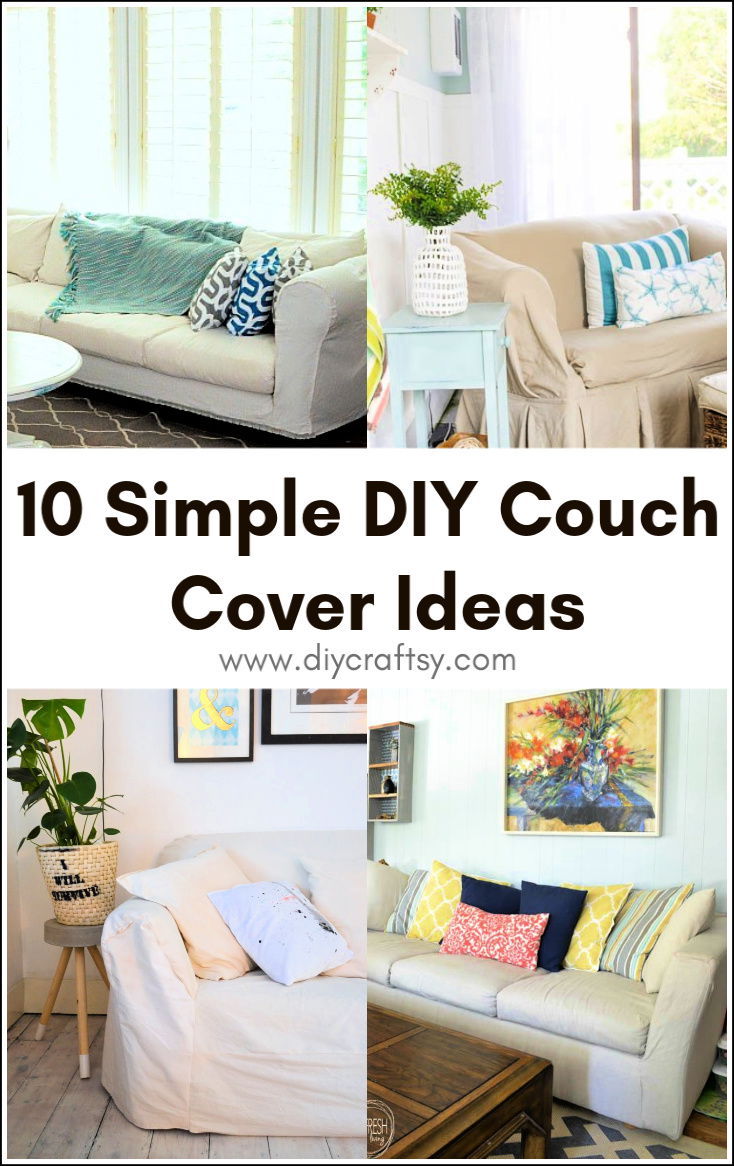 A sofa is the most seen item in the living room, so it should come in an impressive design complementing the style of your living room. Along with being cheaper, they also provide you the ease to use any fabric with a custom print. Follow the sofa cover instructions and tutorials to learn also how to sew seams, ruffles, and other decorative edges in your completed couch covers.
Living room restyling made easier with these DIY couch cover ideas will be a smart way to update your outdated and boring couches too.
1. How to Sew a Sofa Slipcover
Redecorating a living room often calls for changing the outdated furniture! If you can't afford the new furniture prices, then change the sofa covers for a brand new look! Get instructions here to sew a sofa slipcover, will be on your couch in no time for dramatic effects! Add ruffles in bottom edging for cute style statements! Full tutorial here confessions
2. DIY No Sew Couch Cover
Get a new look at your living without actually replacing the living room sofa and other furniture! Update it by adding a new cover, and you do not always need a sewing machine to make a couch cover! Grab here these DIY couch cover ideas with instructions for a no-sew couch cover! A few ruffles go much cute to eyes! Details here fourgenerationsoneroof
3. How to Make Sofa Cover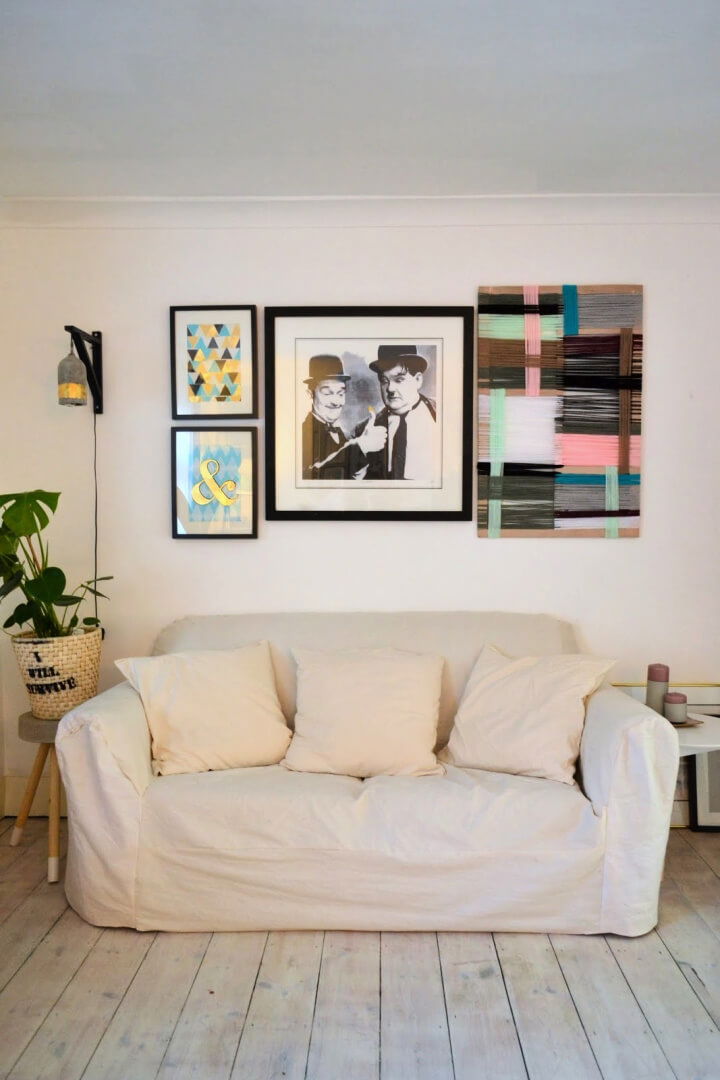 The sofa covers are a practical investment when you need to update your living room! New DIY couch cover ideas will make you skip buying a new sofa; changing on the cover will create a stunning new appeal of the sofa. It will add a lot to living room aesthetics! Sew the canvas fabric for this adorably white sofa cover! nostalgiecat
4. Dropcloth Sofa Sectional Slipcover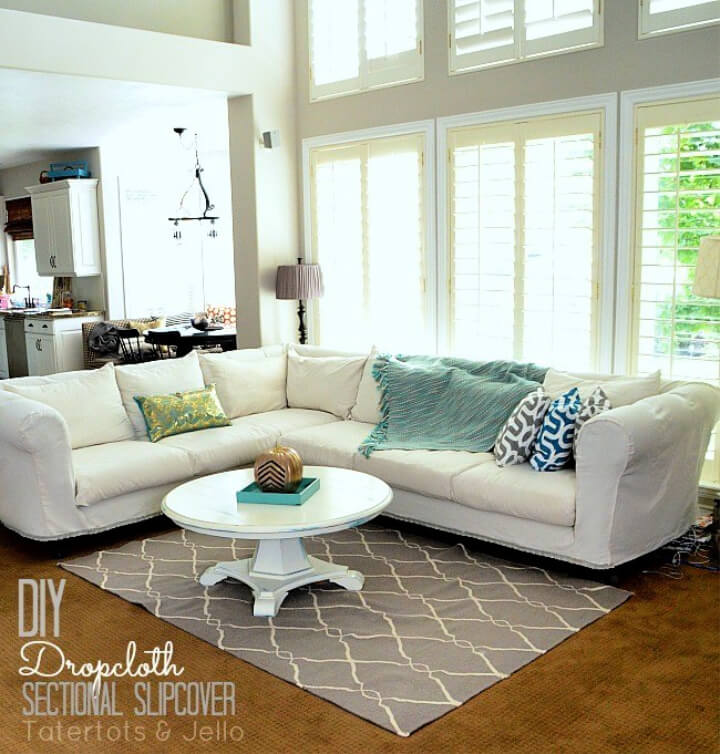 Match any of your sofas to your room decors by sewing a decorative slipcover will also totally change the look of your sofas, removing the need to buy new ones! Using dropcloth, sew this sectional sofa slipcover, will work up super quickly! Do dry fittings, sew the slipcover, and sew the seams at the end! Details here tatertotsandjello
5. Homemade Couch Slipcover
There come to the slipcovers for a great rescue. Otherwise, it will cost you big to buy a new sofa that is highly needed while redecorating a living room. Sew a slipcover for your couch matching the new decor theme of a living room and enjoy. New slipcovers will also be a way to hide the dirty couches. Details here twofeetfirst
6. Sew a Couch Slipcover from Drop Cloth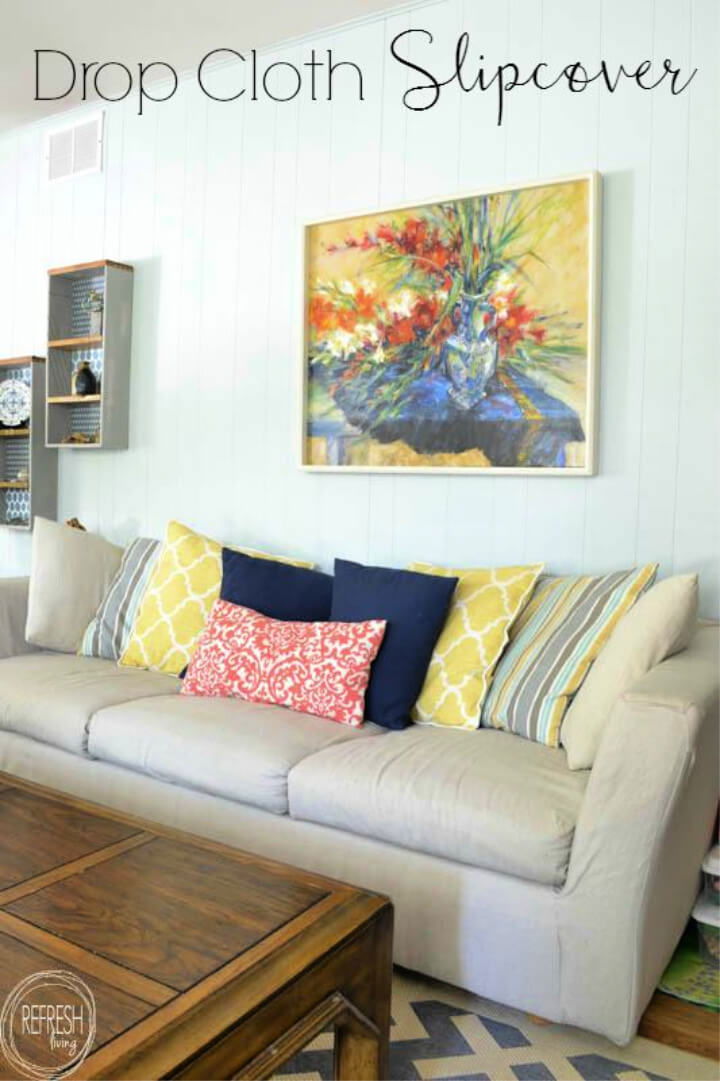 If you are handy at sewing, then why not do some living room renovation projects with your sewing machine? Sew the new couch slipcovers using a drop cloth and update your old sofas with it, a quick and low-cost way to change the look of your living room. Full sewing pattern and tutorial here refreshliving
7. No Sew Drop Cloth Couch Slipcover
Sewing may be tedious for many of us, so also make no-sew couch slipcovers using your favorite fabric and update your couches with them. Use the quality fabric like drop cloth or canvas for durable sewing slipcovers. You will love the way it will style up your living room. A quickest sofa cover project. town n country
8. How to Sew an L Shaped Couch Cover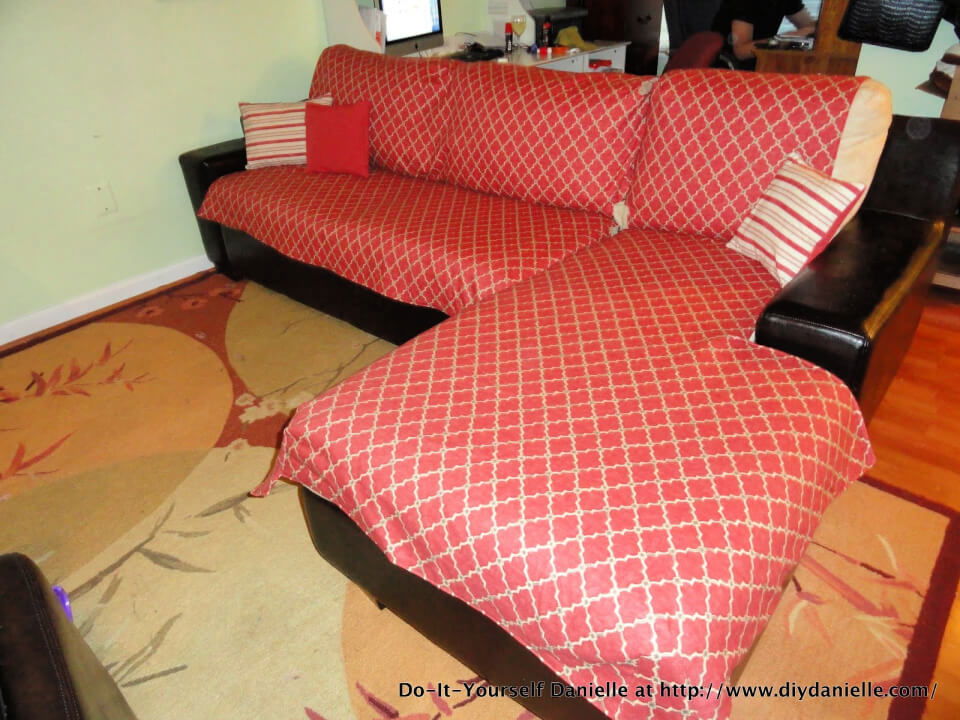 Have you decided to redo your living room by sewing new decorative sofa covers? Then do get the detailed instructions from here to sew an L-shaped couch cover. It will be gracefully around your couch or sofa for incredible visual and decorative details. Something that will instantly fancy up your living room, and sofa too. diydanielle
9. Easy DIY Couch Slipcover
Sewing patterns for couch covers are just never-ending, get more cool tips by going with this couch slipcover tutorial. It will help to sew a simple yet elegant couch slipcover like a pro that will also make a cool handmade gift for a friend. Details here prettyhandygirl
10. How to Make a Couch Slipcover
Have you got bored with the same look of your living room couch? Fancy up your living room with the new lovely appeal of your couch by sewing a decorative slipcover using your favorite fabric. This detailed tutorial will guide for step-by-step instructions to sew a couch slipcover as the professional sew. honeybearlane
DIY Projects you love to do with sofa: