Learn how to clean makeup brushes at home easily! Daily use of makeup brushes becomes quite a task, especially with my busy routine. But, landing on this perfect idea of cleaning makeup brushes with coconut oil is like life savior to someone like me! Of course, these brushes are one thing that is the most important part of my life as I use them every day for applying makeup. My blusher and highlighter require the most attention. One day in my hurry to get ready, I took out my collection of brushes, and the makeup buildup on them almost shocked me. The color I was using couldn't get absorbed on them properly. Hence I didn't get the desired color on my face. This turned out to be my wakeup call, and I decided to get down to the task of cleaning my brushes right away.
Over the weekend, I opened a few DIY tutorials on the internet of how to clean makeup brushes quickly. There were a few methods about cleaning makeup brushes that I could try, but somehow I felt that I needed something easier. I have always been a fan of using coconut oil in cooking. Many things get a different yet amazing taste when I add coconut oil. It's also a secret ingredient of my delicious chocolate chip cookies.
I have come across a lot of hype regarding coconut oil used for different makeup products! So from there, it dawned upon me that it can have some other uses too. Hmm… Interesting right? I tried cleaning makeup brushes with coconut oil, and the results were better than expected for sure. You will see that the soap you used before never showed the soft touch that your brushes retained, and they will feel as good as new.
Benefits Of Coconut Oil:
The best of using coconut oil is that it is antibacterial, so even if your brushes are many years old, this will keep them clean and fresh.  With its great moisturizing power and wonderful smell, it will be gentler on the skin. You will feel like your skin has become more firm as it is non-toxic and can also help to remove the makeup from your skin too.
Supplies Required For The Process:
There really isn't a need for anything fancy when you have to do your makeup brush cleaning. Let me walk you through the supplies required that are easily available at home.
Coconut oil
Paper towel or washcloth
Towel for drying
Makeup brushes
Warm water
Dry n' shape makeup brush dryer(not necessary)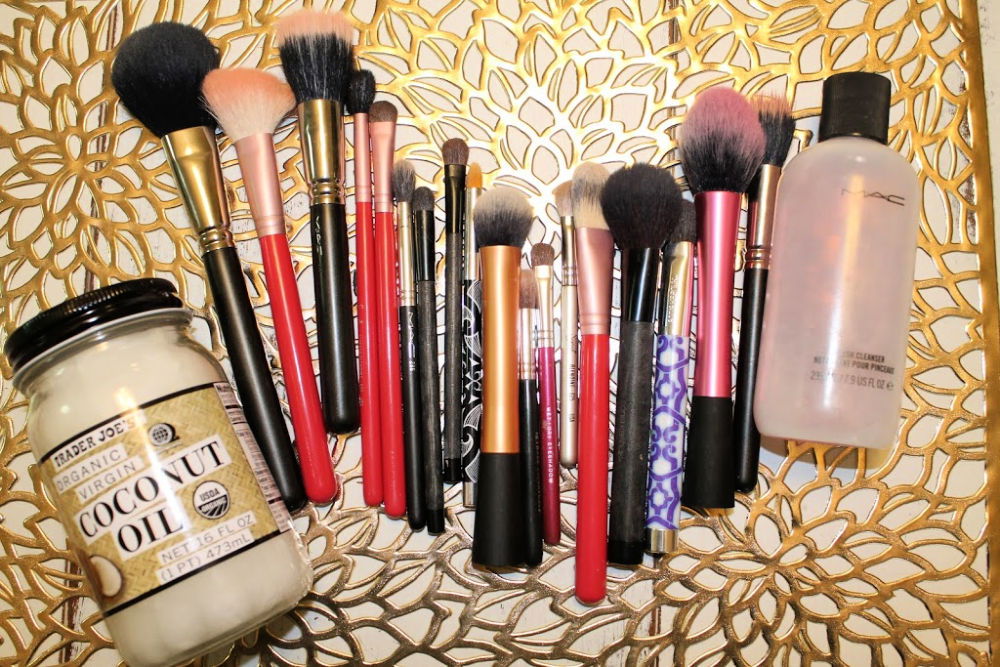 How To Clean Makeup Brushes With Coconut Oil? Follow the Given Steps:
Step 1:
Heat up the coconut oil in the oven for about 30 seconds or until it melts. You can also melt it by putting the jar on a hot water bath. Now take a spoonful of this coconut oil and put in a small container in which you will be doing the cleaning.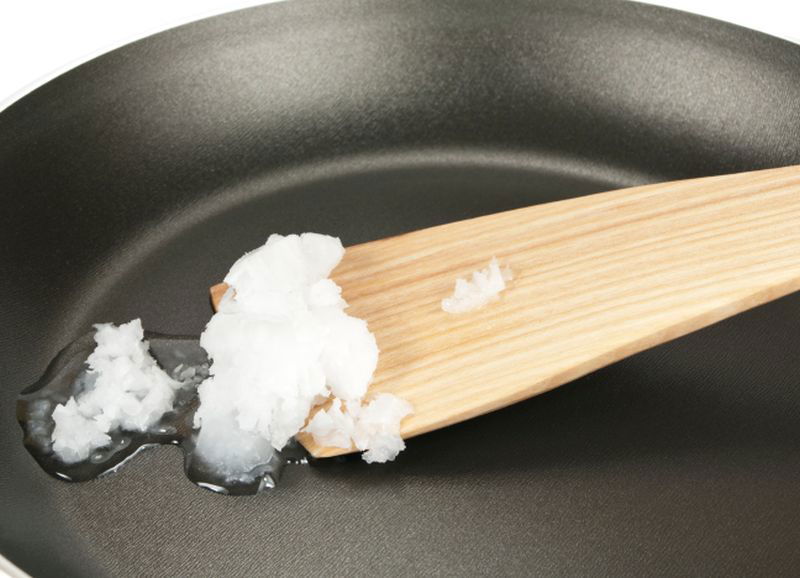 Step 2:
Take out your brushes one by one and start dipping them in the container of coconut oil.
Step 3:
Now take out the brush and start rubbing it on the paper towel or washcloth. This will remove most of the makeup that was absorbed in your brush. Swirl the brush onto the cloth many times to get the deep cleaning. I tried swirling the brush on my hand, too, and shake it well so that you can get the desired results.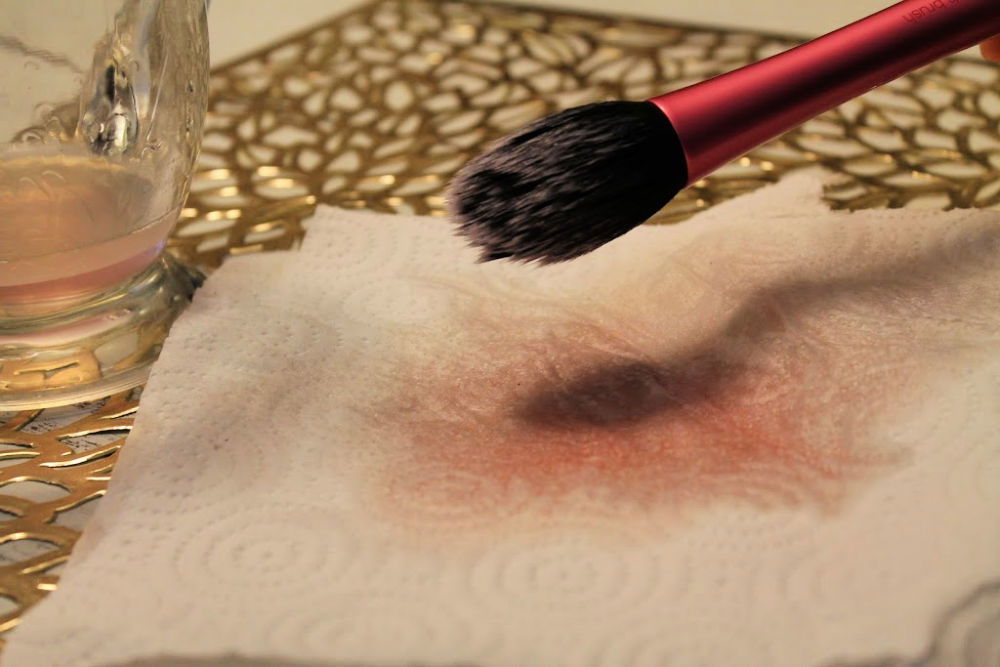 Step 4:
Run warm water and rinse your brush under it thoroughly. At this point, I started to observe the original color of my makeup brushes that was long lost under all the makeup I had been putting them in. Also, warm water turns out best for rinsing off all the oil out of the brushes.
Step 5:
Time for drying. Let your brushes dry by laying them on a dry towel. Air drying them is the best solution instead of just whisking them off and putting back into the brush holder. I have noticed from experience that if you put the wet brushes back into the makeup brush holder, the water goes into the metal of your brush, in result damaging it. I had lost a brush when I took it out as that water had protruded into the glue inside the brush, and its tip fell off. So make sure that you let your brushes dry properly, and they are ready to use again.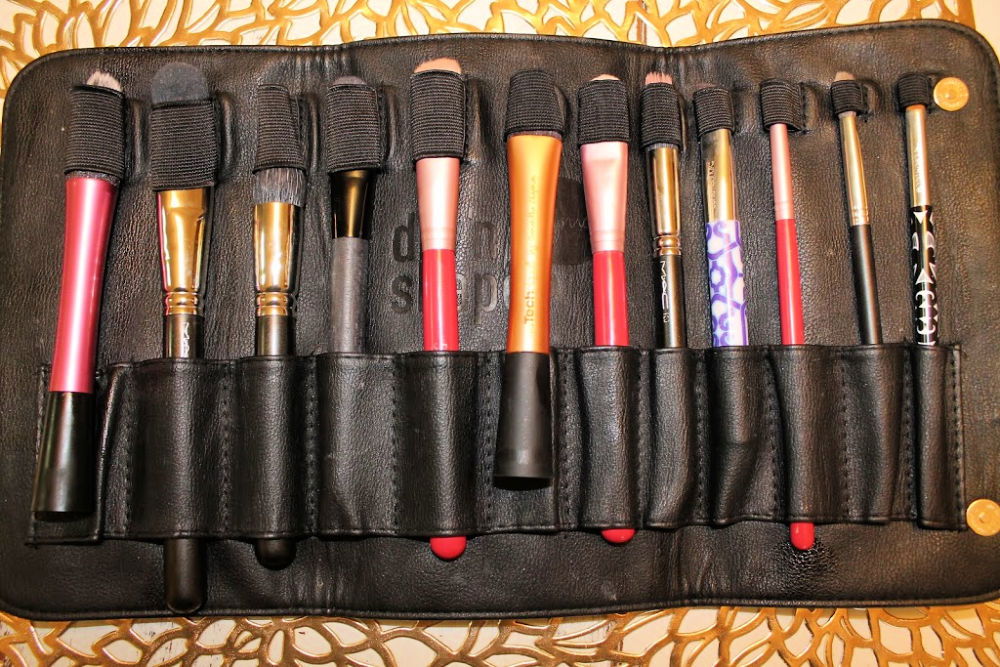 Cleaning Makeup Brushes With Coconut Oil:
You must give cleaning makeup brushes with coconut oil a try, and you will see that after spending some time cleaning your brushes, you will realize that your brushes are ready to use for a long time now without having to worry about how much makeup they are holding in. It's best to take out all the coconut oil from them, but even if there is some residue left, it does not damage the skin and leaves a fresh fragrance when you do your makeup again. It's also antibacterial and non-toxic, so no harm is done to the skin or your brushes. It's a win-win!