Have you stored enough of old furniture in your home trash store? We are having here a highly practical DIY furniture suggestion if you are having some old doors reserved in home furniture scrap! Check out this DIY project of old door into bench, will help you to turn your old door into fantastic wooden seats! Find a good looking and old door and just made a little inspections about its stability and rusticity! Cut apart useless part and intend the rest of door to build the dimensions of a bench, would be pretty simple to do as you can see below!
Choose a work space and just reconditions the doors first for better wooden look and touch as well! Now hold the bench plan in hand and start cutting the bench parts from the door, secure the parts in place using hardware and that's it!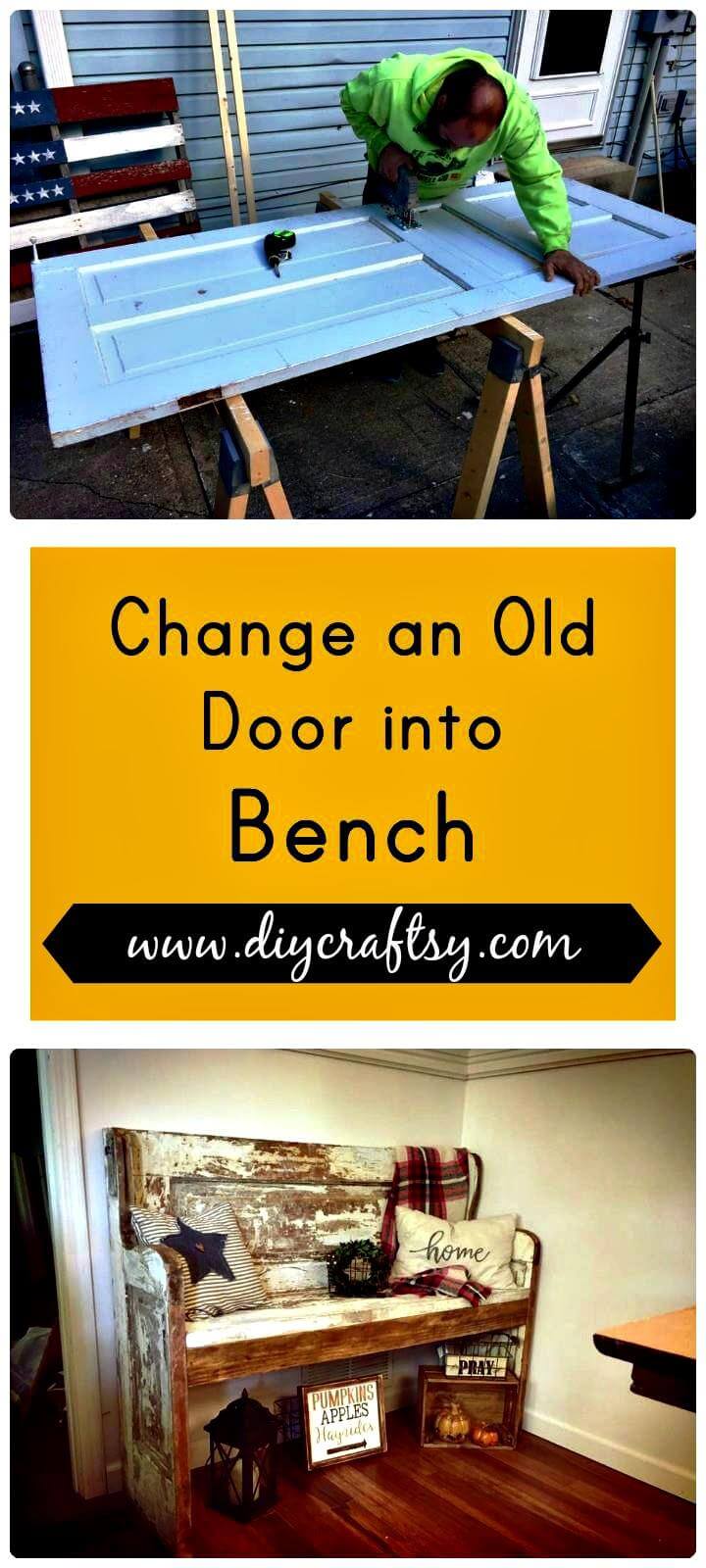 Now you can finally finish this bench for a custom shabby chic, modern or mid century look! Here it has been painted a little and then distressed for a mid-century inspired furniture avatar!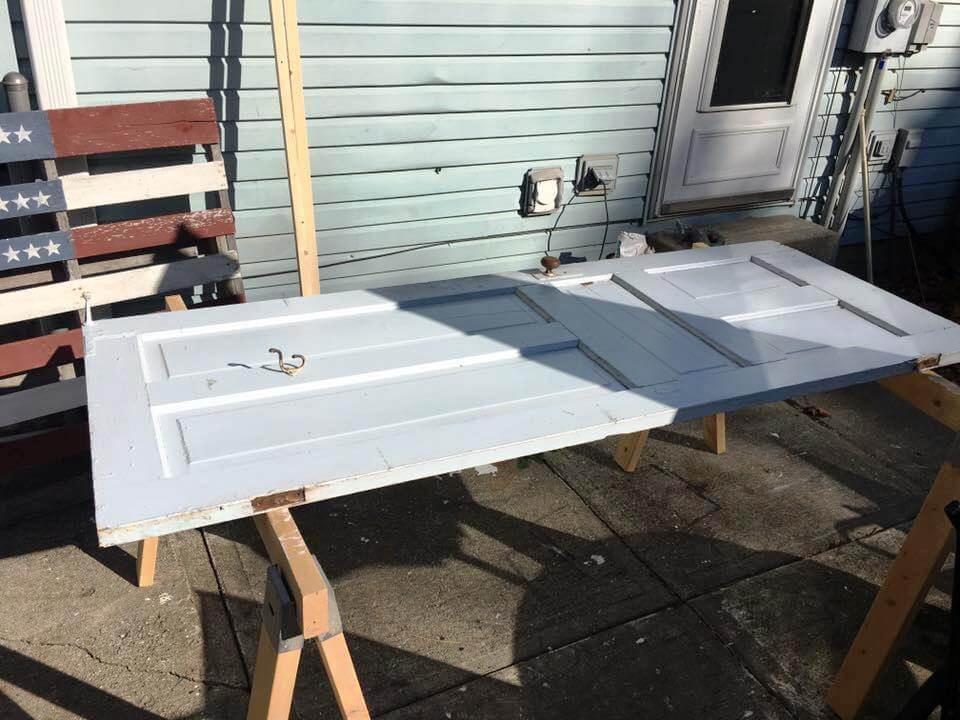 Put flat the selected old door on your decided work-surface and just remove the installed hardware like door pull, handles and other lock systems!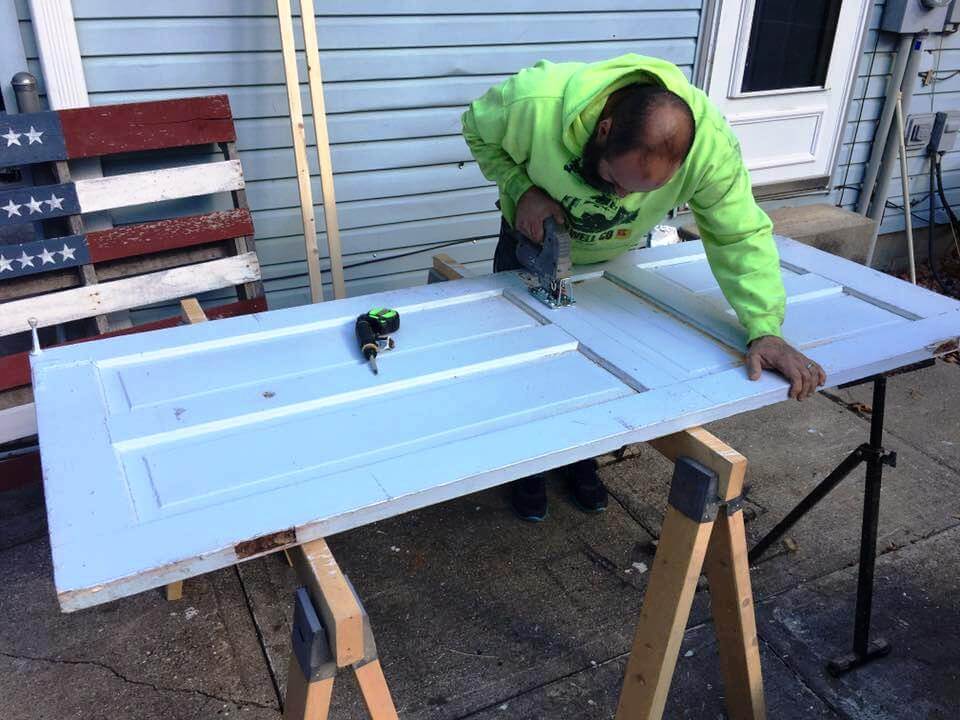 Leave the hardware that is difficult to remove and simple sand the door smooth, get help from power sanders for quick and fine sanding of this old door surfaces!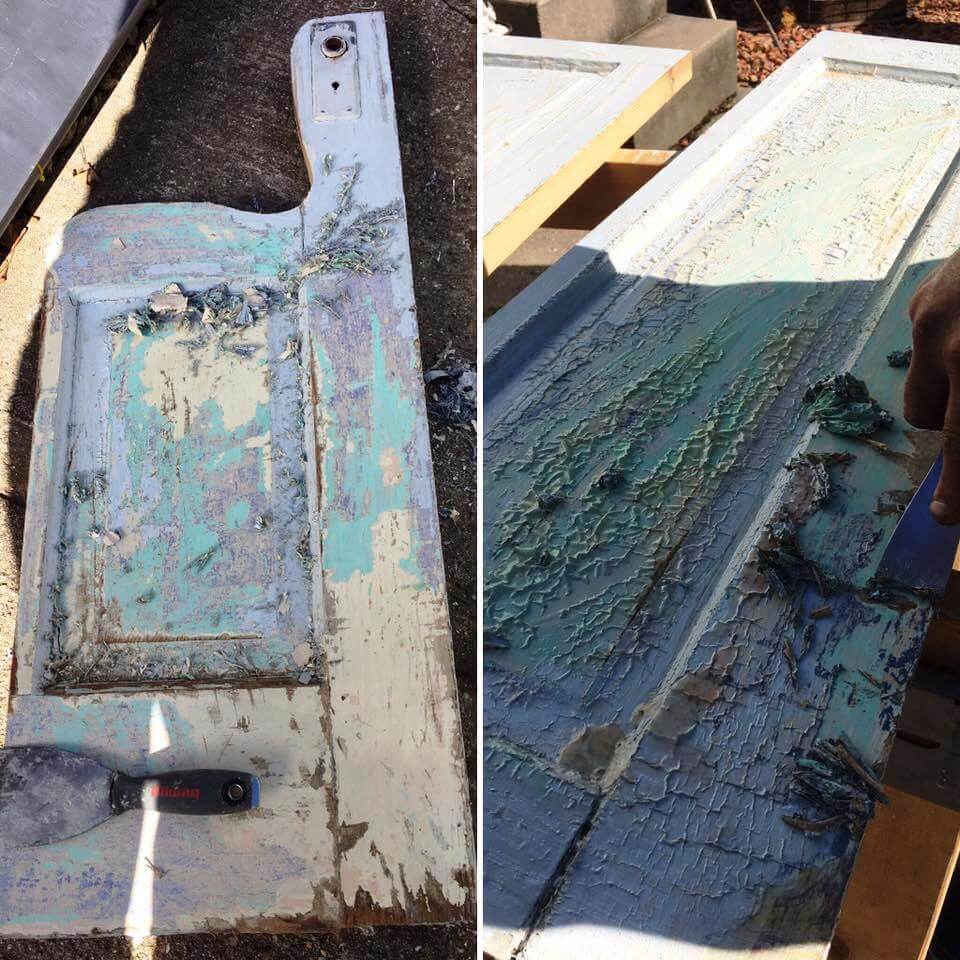 Cut the door in halves and give a final finish, here given a distressed white appeal! Use both halves to build all components of the bench seat like backrest, berth and legs!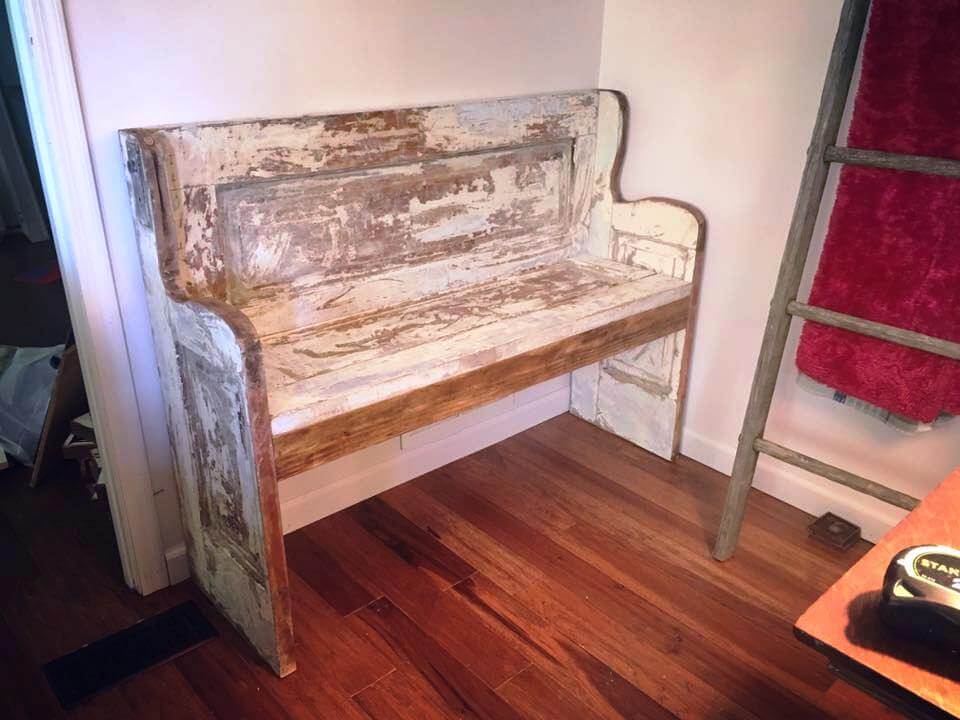 Here custom modified parts of the door build the sides of the bench and also the art style armrests! Raised edges of sides also hold well the backrest position in between them!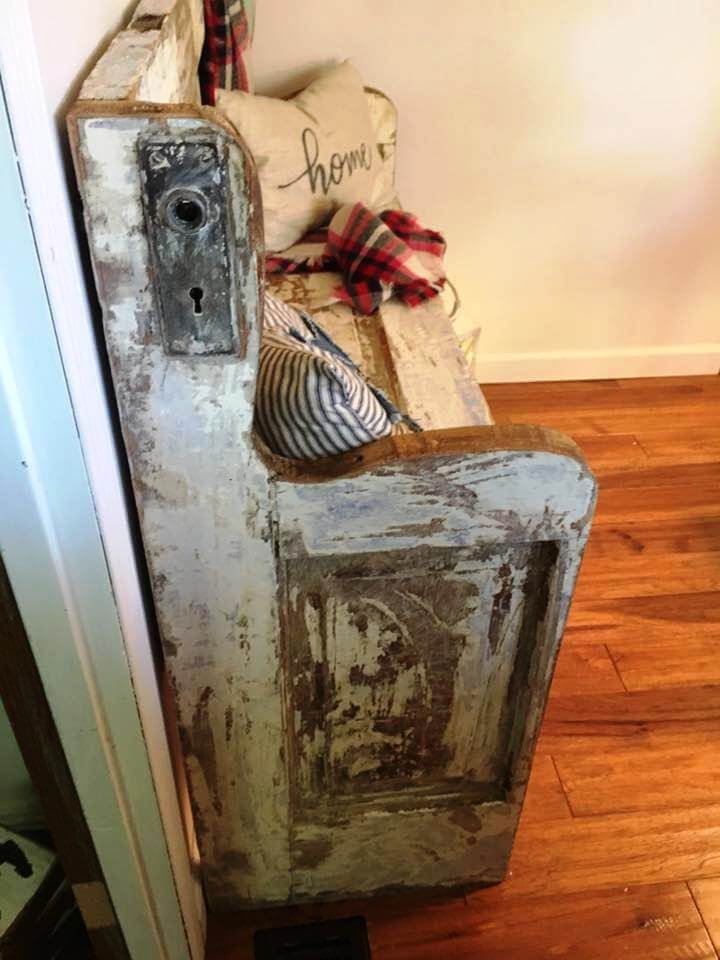 Add the final accents, embellishments and decors to personalize the final look of the bench! Here the efforts have been made for a unique mid-century furniture look!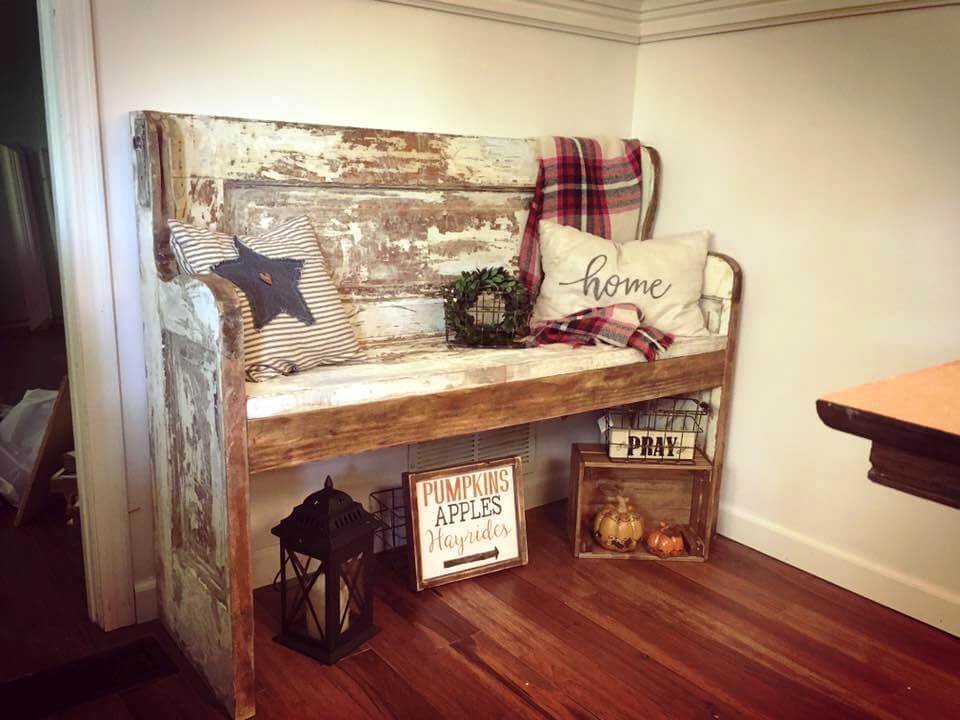 Add pillows and custom cushions to seats and start using it as a comfy seat inside or outside of your home!
Made by: Wendi-Brandon Smith
DIY Lampshade Ideas:
You will also like these 50+ DIY Lampshade Ideas You Need to Try for Your Home Decor