A refrigerator organization is the most important part of the kitchen. In addition to keeping your food fresh, it slows the growth of bacteria. These bacteria are in the soil, food we eat, and water we drink. When these bacteria have a suitable warm temperature, moisture, and nutrients, they grow rapidly, thus causing the rooting and spoiling of food. Rotten food is not good for our health and can cause illness. A fridge organization keeps the temperature low for this refrigerator storage foodstuff and keeps it protected from bacteria. The food is less susceptible to get rotten or spoiled. So to reduce food waste, you must follow this list of fridge organization ideas.
Since your fridge keeps your food safe, it is your responsibility to keep it clean. The cleaning and fridge organization are fun, it brings you internal satisfaction. Although the fridge is a part of your kitchen, it does not require any proper arrangement continuously. Just a weekly look is enough for it. But still, one must know the tips and tricks that how to make it look more appealing and cleaner. "What happens in the fridge, stays in the fridge' is a motto one must keep in mind. Another significant fact is the arrangement of the goods inside it. I often see a mess whenever I visit my relatives, and no matter how clean it is, still it gives a messy appearance due to lack of proper organization.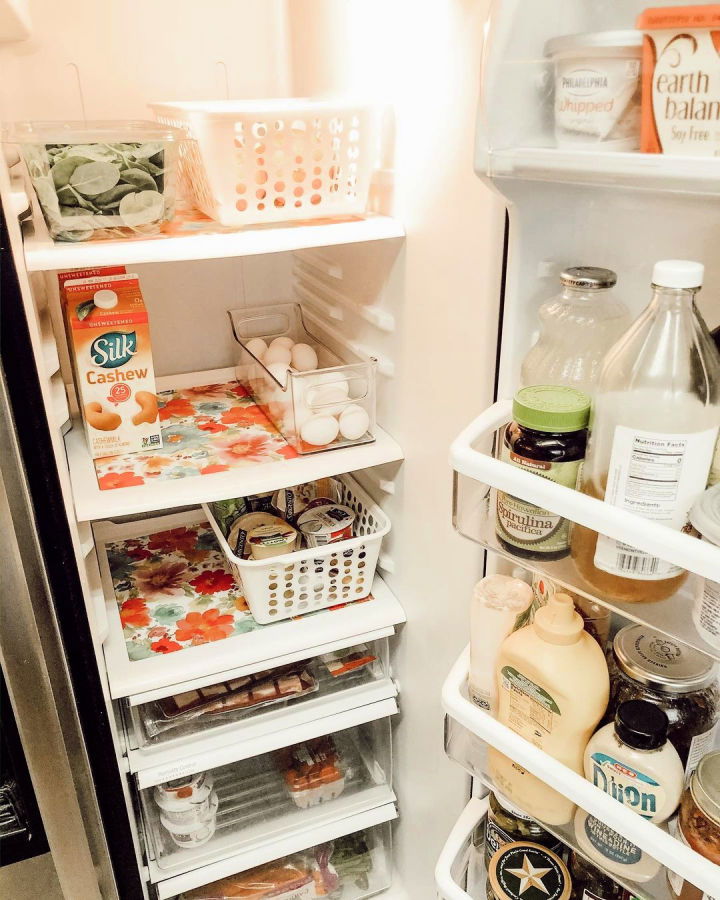 How to organize your fridge?
One must have the proper knowledge on how to maintain an orderly and clean refrigerator organization so that it can efficiently keep the food fresh. Check these 15 amazing refrigerator organization ideas;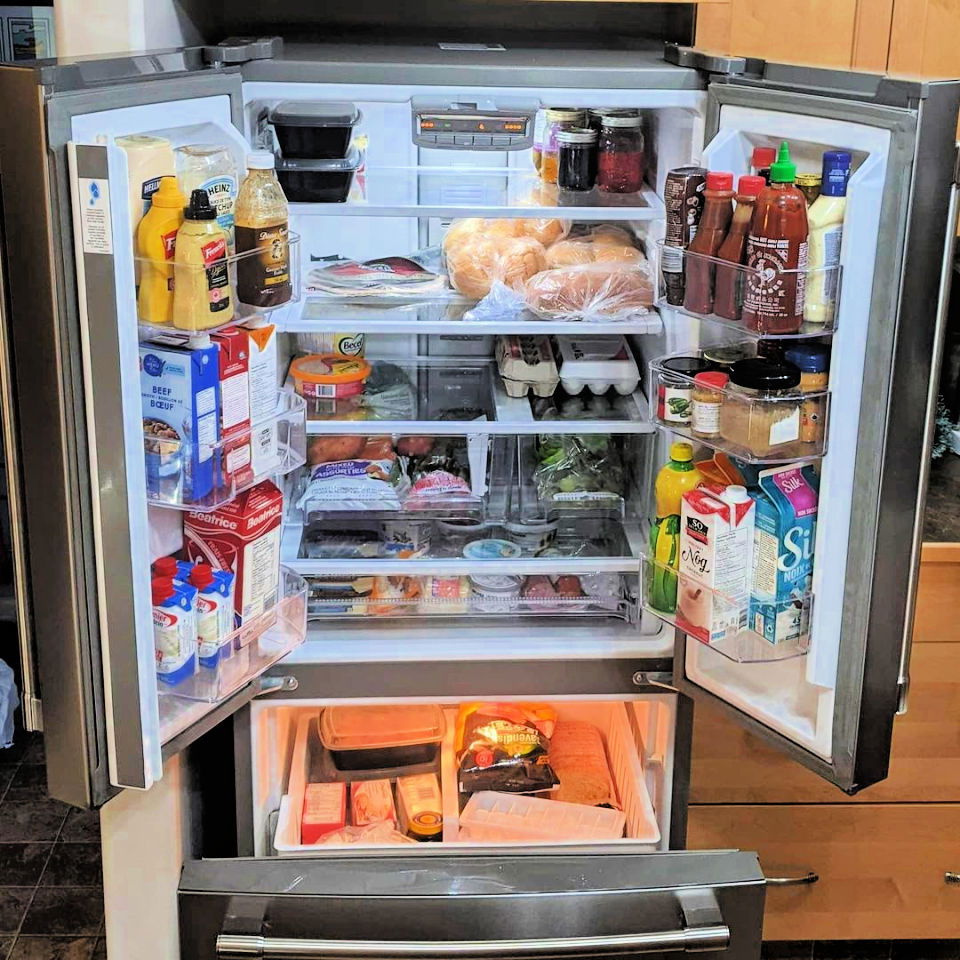 A balance is better
Either your fridge is empty or filled, both the cases are worse. An overfilled fridge causes trouble in finding the food, and it might happen to you that sometimes when you tried to open your fridge, the things will keep on falling out every time. Overfilling will be led to the blockage of air veins, reduce the efficiency, increase the use of energy, and can affect the cooling process of the refrigerator. Similarly, an empty fridge is just a waste of electricity and the cooling efficiency of the refrigerator is affected. You can keep water bottles to partially fill it to maintain the energy. So, it is better to keep refrigerator storage ¾ filled, instead of filling it up to the mouth.
Cur when you need it
Some people might recommend you to wash the vegetables and fruits and then cut them before storing them. You might be thinking that it will make your cooking a lot easier but you are so wrong. Even though it would be easier for you as you just have to bring out the cut vegetables and start cooking but keep in mind that you are cutting this stuff for the dinner of bacteria. The cutting leads to the exposure of greater surface area and hence they will be more susceptible to rooting and spoiling.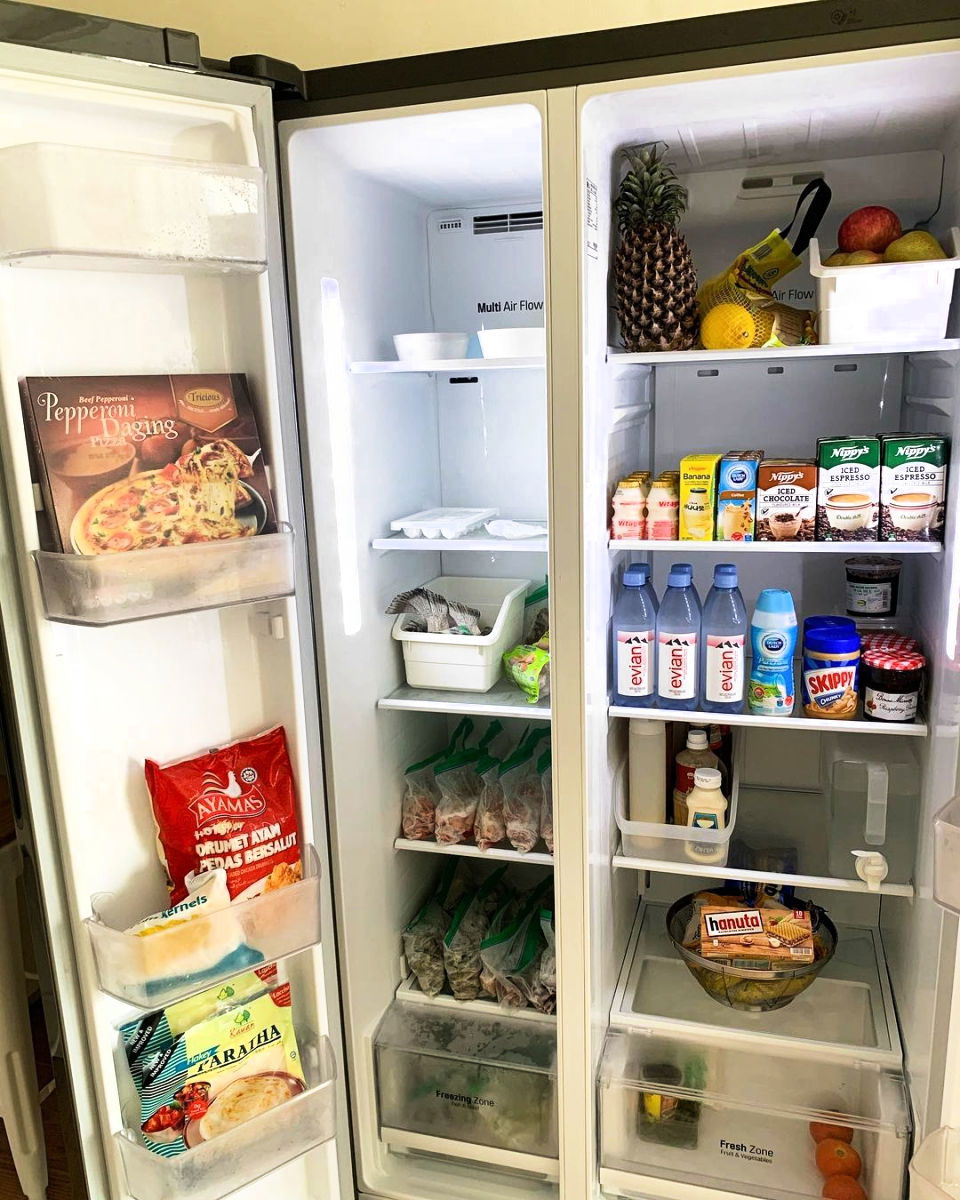 Milk storage in the doors won't be a good idea
If store your milk inside the doors of your refrigerator, you have to stop doing it from now on. The warmth part of the refrigerator is the doors and top shelves, and the milk won't sustain a slightly warm temperature. So better keep it in the middle shelves where the consistent temperature is available. The same goes for eggs. Only store the food in the windows which has high salt concentration and can sustain high temperature.
Vegetable with fruits can't be a soul mate
Modern organized refrigerators often have to separate drawers for both the vegetables and fruits. But if you still have the older fridge then you must follow these amazing refrigerator organization tips. So, you can store both of them in separate space with convenience. But sometimes the quantity of vegetables exceeds the limit as they are utilized on the daily basis. It might happen to you, and keeping the excess of vegetables with fruits won't be a big deal, but try to resist the urge. Technically both drawers are designed to maintain a different humidity level. The green wilt slows when the humidity is high, but the fruits wilt slow when the humidity is slow. So, switching their position can get you in serious trouble, ta gas named as ethylene is released from fruits which can let to the spoiling of vegetable's if kept together.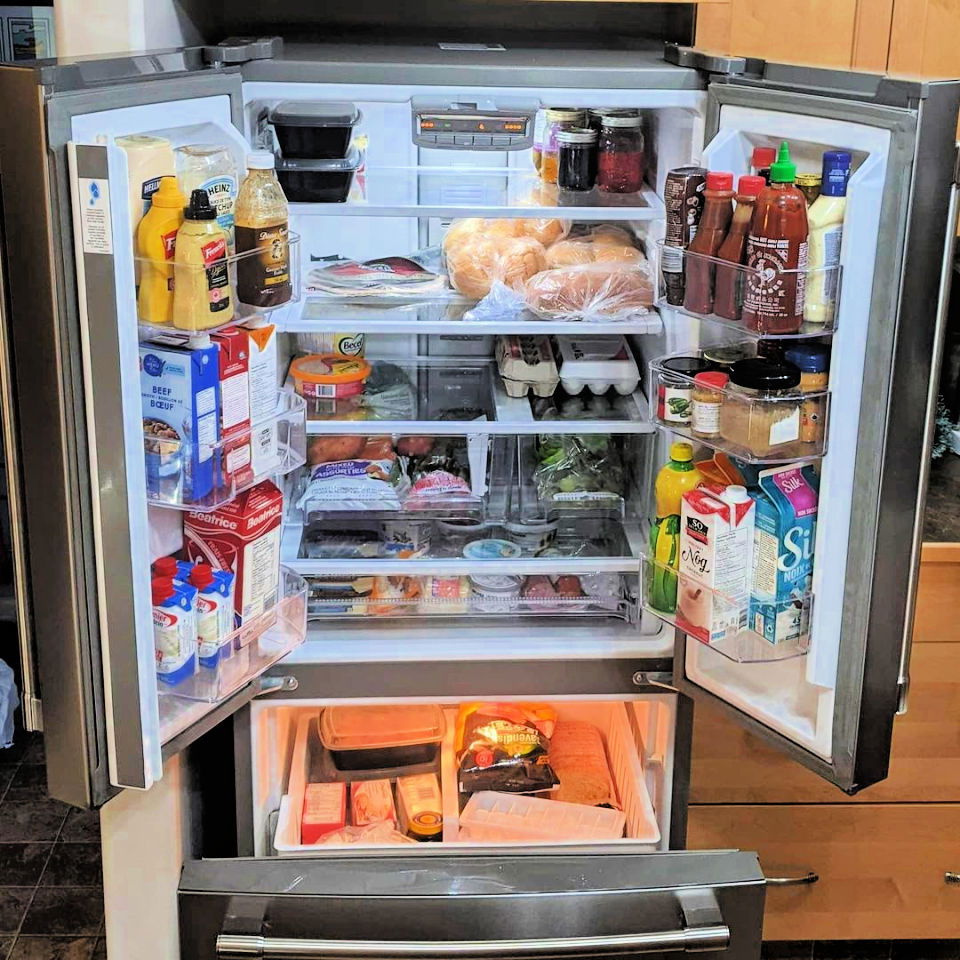 Strawberry is frit but treats it as vegetables?
You must be unaware of the fact that strawberries are just fruit by name, and it is a bad idea to put them inside the food drawer. Their texture can't withstand humidity and that's why they get mushy or moldy. It is better to put them in the vegetable drawer where the humidity is perfect according to their nature. Although they are fruit, they don't enjoy ethylene or moisture.
Meat: lowest shelf must be preferred
Check this easy tip for meat storage from our list of fridge organization. It won't be tasty to eat the blood drops with your favorite cake, right? Meat is often placed in the freezing drawer on the upper shelves. From the top, the blood drops will continuously drip down spoiling your food. Keep it on the lower shelf while keeping it inside a tray to avoid any leakage. It will make the cleaning of your refrigerator a lot easier for you.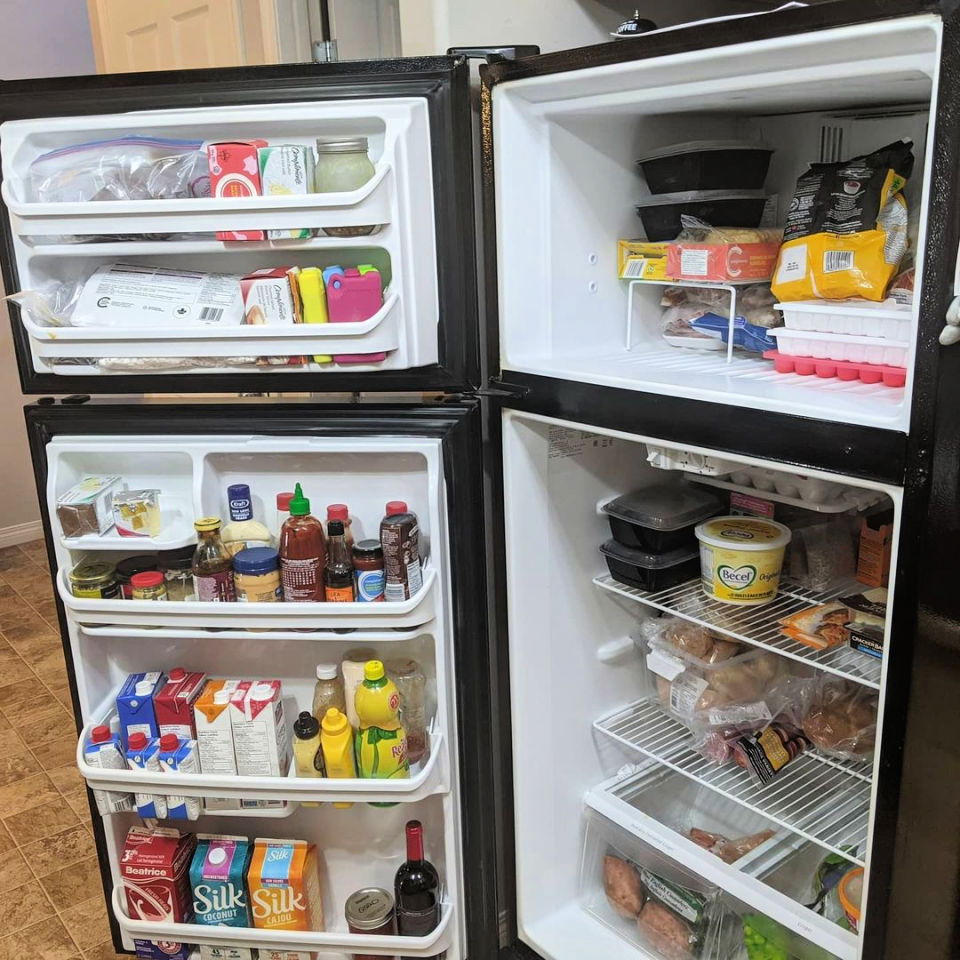 Have the trays and bins any refrigerator parts?
The use of trays and bins etc. inside a refrigerator won't be bad at all as I also do the same for my fridge organization. First, these objects keep your food protected from spilling. Second, it would be a pleasant view as these organization tools compartmentalize every section of your fridge and increase the fridge storage. You can hold meat and condiments etc.
List the content
Listing your content inside your refrigerator is a clever hack for fridge organization. Just use an erasable marker to write on the wall of your fridge, the expiry dates of the content inside your fridge. You do not need to label each one of them. And it would save your time of checking the products thoroughly.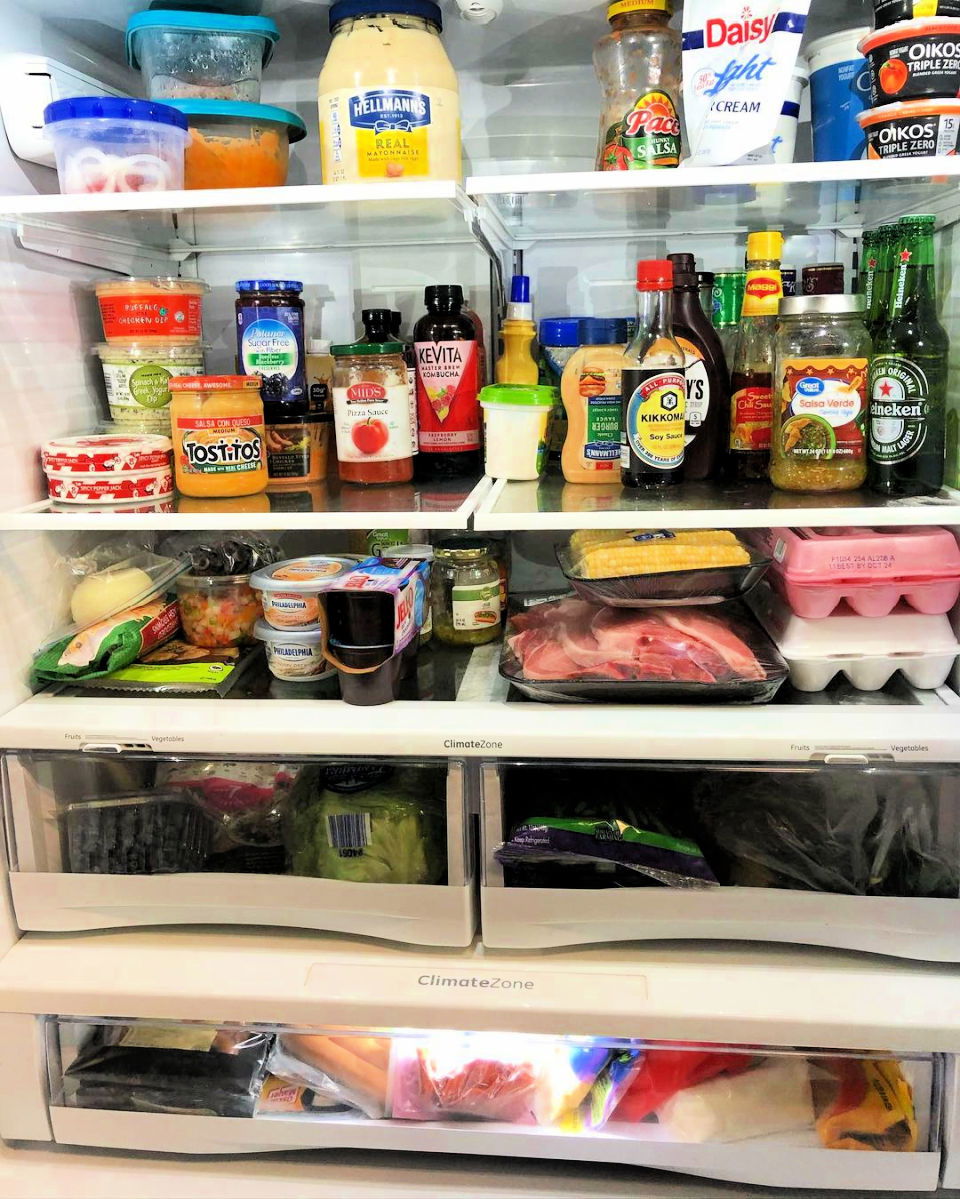 Quick-wipe down
If we think about lining your shelves with any kitchen paper or paper towels, it sounds a little silly. But it is the cleverest thing, one can do. By lining your shelves, you can get rid of the headache of cleaning your fridge often. Just wipe-down the paper towel, and your fridge is clean and clear. The unnecessary and fussy leftover of food can be easily scrabbled down when needed.
Discard often
To maintain a fascinating arrangement, it is necessary to continuously get rid of useless items. Take inventories and discard the items that are expired or that are not in your use anymore. A monthly overview will be enough for this.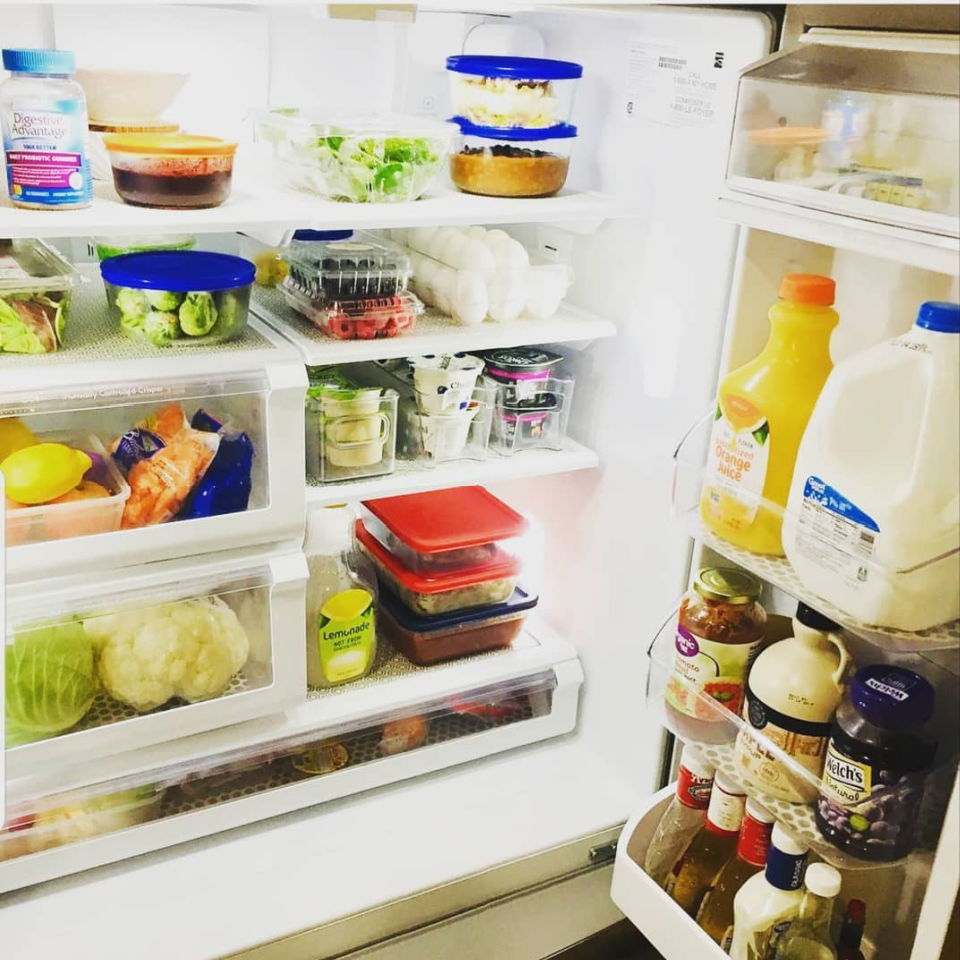 Remove the polyethylene bags before storage
We often buy the food and put it inside the fridge along with the polyethylene bags. It is like poisoning your food by yourself. The polyethylene bags retain the moisture and block the flow of proper air. Instead, keep your food inside buckets, it will help full you in the proper organization.
Take the advantage of shelves and drawers
Modern appliances are designed uniquely along with several drawers and shelves. Try to utilize these shelves most sensibly for fridge organization.
Centre and front; only snacks have the right
Snacks are the favorite of both kids and adults, keep them in the front as the access will be convenient so that anybody can access them. Don't put them behind, I don't think you want your kids to drop out a bottle of milk before they can bring out a snack. As the snacks are nowadays are quick-made-eat type, you can put them inside the fridge while they are packed.
Stack to save space
Stacking the items inside your fridge will save a lot of space. If you wish to store some water bottles or soda cans, stack them inside a corner and it will provide you easy access to cold beverages. Put the food from the same category together, like salad, sandwiches, and condiments can be stacked together.
Keep it fresh
In addition to the arrangement, keeping your fridge fresh and the smell is also a big concern. You can use baking soda to combat odor. Vinegar socks all the types of bad odors and keep the items fresh each holding its own scent.
How to reduce food waste with fridge organization?
Food is something that provides the basic nutrients to our body. The food is a source of energy that is necessary for activity, growth, and other functions. Even a human body needs calories to breathe, stay warm, digest food, and keep the immune system healthy. Unlike the significance of food, it is treated miserably. People don't realize how much food they through every day unintentionally, from the spilled to the leftover food. Therefore we have to take some important measures to reduce food waste by following the refrigerator organization tips.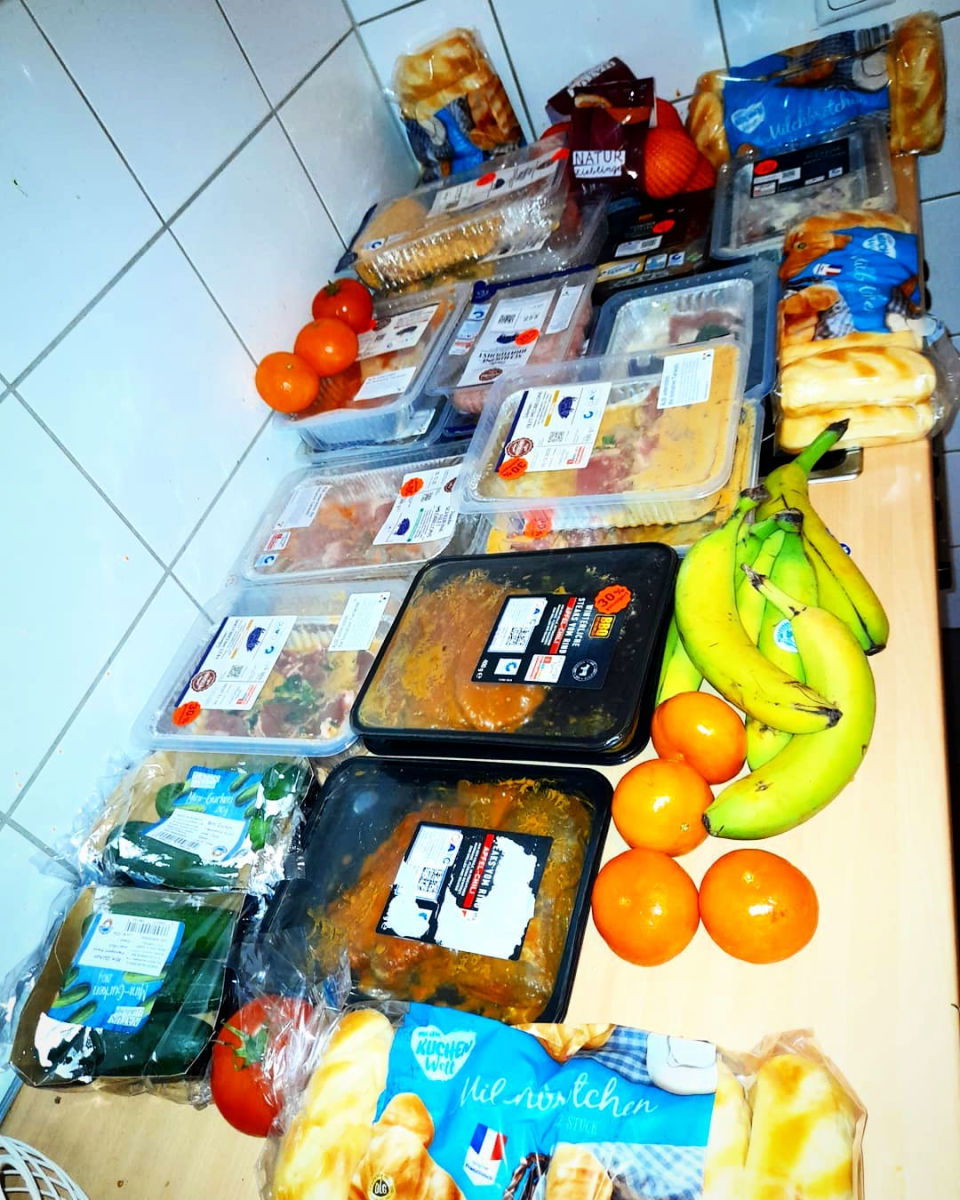 1) Reducing food waste is not a big deal.
Numerous tricks can help you in reducing food waste if you want to. The planning for the maintenance of food waste is a lot easier than it looks. You have to make a simple list while keeping the meals in mind, and it will save both money and time for you. Buying the average amount of food that you can utilize as soon as possible is beneficial.
2) Maintain the meals and ingredients
While keeping a list of the ingredients for your household, you can easily shop what you need, and dropping unnecessary things can help you in reducing food waste.
3) Choose what you eat
Your shopping list must include the number and kind of meals you have at your home. How often you eat outside? Or how many weekly meals you're going to have at your house. Buy the ingredients which are going to be a part of your meals. For example, buying excess of tomato's' then your need would be a reason for food waste. Only buy what you need.
4) Estimate the number of ingredients
Quantity estimation can be a food waste solution. Overbuying won't work for you and will lead to both the waste of money and food, i.e., the salad greens would be enough for two lunch meals. Look inside your refrigerator first to avoid excess food.
5) Proper food storage with refrigerator organization
The most suitable hack is to store your vegetables and fruits properly, so they stay fresh for a long time either inside or outside your refrigerator. Freezing, preserving, or surplusage would be favorable, especially for the seasonal abundant.
6) Keep the food separate.
Keeping the fruits and vegetables together would be a bad idea because both items' humidity level varies from each other, so it is better to keep them separate. The fruits release ethylene gas, which can spoil the vegetables and make them susceptible to rooting. Store the bananas, strawberries, and tomatoes on separate shelves.
Pro tips
When you return home from the store, take some time to wash all the fruits and vegetables to remove any debris and place them inside the fresh, clean container. Befriend with your freezer and visit it often. Freeze your meals properly to avoid the waste of food. Food waste prevention is not only your responsibility but will also make you more reasonable while being practical. You have to save the food for the coming future generation when the natural sources are already depleted.
How to organize your refrigerator properly? Or how to organize refrigerator shelves? Now you know the answer. By using all of these fridge organization tricks, you can maintain the most ideal type of atmosphere inside your fridge. A beautifully organized fridge represents your clean taste and hygiene loving nature. Adopt these refrigerator organization ideas now and let everybody know that mess is not a word in your dictionary.