DIYCraftsy also provides various outstanding DIY dog bowl stand ideas to facilitate pet lovers as keeping pets can be great fun but also demands extra care and time! This easy DIY pallet dog bowl stand with storage for pet lovers just makes it super easy to serve and preserve the dog food! It is having a shape like a box but has an extremely functional and storage-friendly interior! The top has been covered with a lid on which further 2 steel dog bowls have been fixed!
The Lid comes on hinges and can be opened easily to reveal the inside storage space which can be targeted to store the dog food easily! The size is mini and would be enjoyable for small dog breeds and one can also increase the number of bowls to feed multiple dogs at the same time with great ease! A wood-made dog-bone has been mounted on the front of this stand to highlight the specific use of the stand!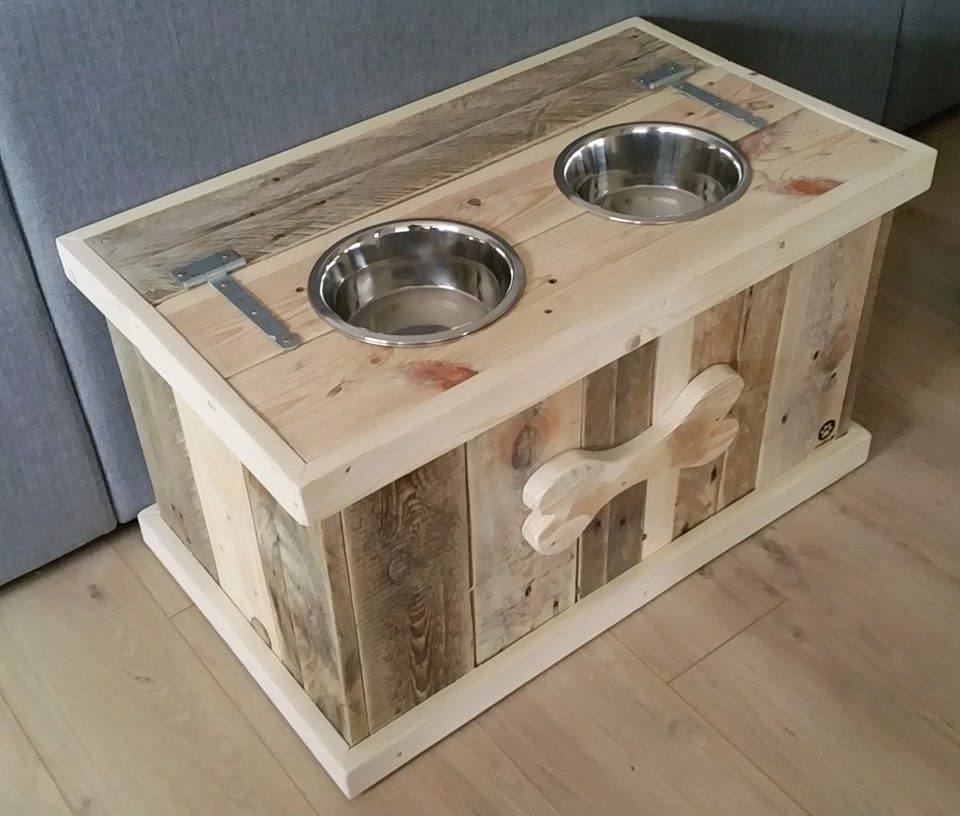 It is just a fiver finger practice to build up the boxes out of pallets! And these boxes can be employed for various other purposes! This dog bowl stand has also been made with a pallet-made box, the lid has been given two steel bowl inlays while the resting box section has been preserved for dog food storage, really amazing!
Pallet Dog Bowl Stand with Storage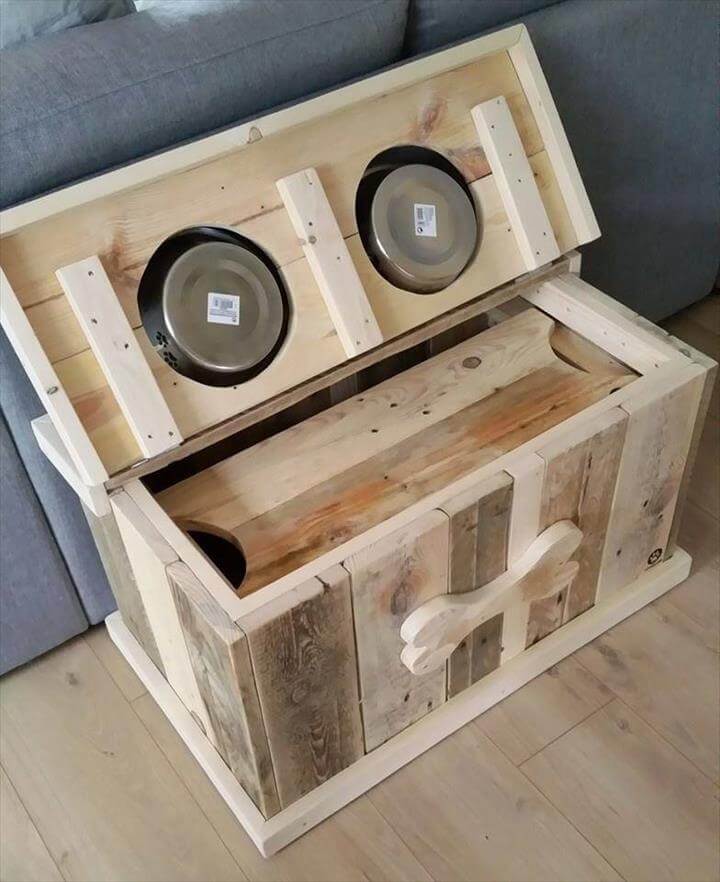 Here you can see the tricks used in this pallet dog bowl stand, lit with 2 steel bowls and a bottom panel with a wooden separator and storage section! The design has been made to look unique and specified using a dog-bone symbol at the front! The lid has been hinged and can be folded back while intending to access the storage section!
Submitted By: Jenna Leigh Kuntz