If you're a novice woodworker looking for one board woodworking projects to get started, you're in luck! From creative small DIY wood projects like wooden signs and photo frames to larger projects like tables, chairs and shelves, one board is all you need to get started. You can use 1x4s, 1x3s, or 1x2s—or get creative with scrap wood projects! As experienced one board woodworkers will tell you, the possibilities are limitless!
Recently, woodworking projects have been gaining a lot of attention, and people are taking up the DIY challenge more than ever. Who wouldn't prefer to add some essential and aesthetically befitting details to their decor without making a lot of holes in their pockets? Wondering what you can make with a single plank of wood? We have got these exciting 30 easy one board woodworking projects for you to explore and get inspired! Are you looking to add a rustic yet natural feel to your home that is not a burden on the budget?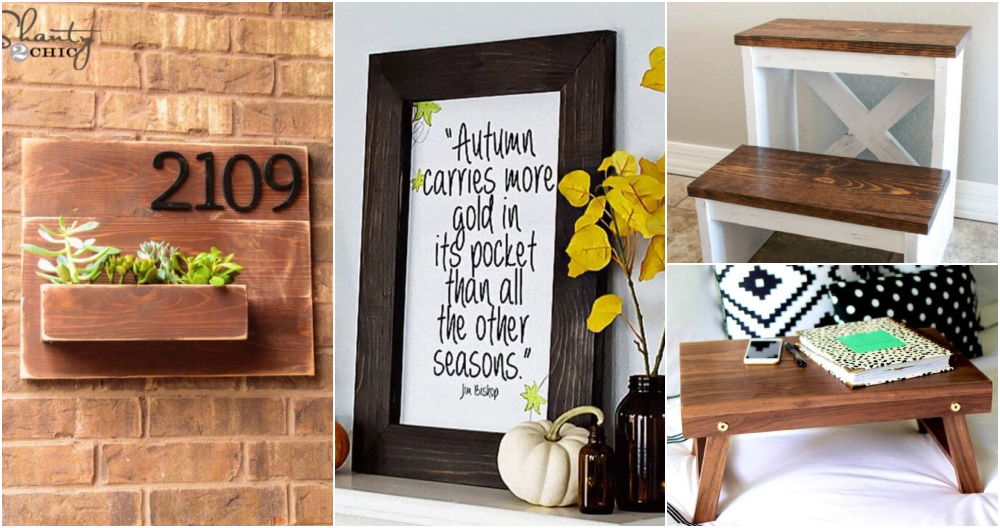 These easy functional DIY one board woodworking projects go a long way for you to work on, and you can enjoy them with your DIY Skills. The basic idea behind these one board projects is that they are cost-effective, they look darn presentable, and are easy to manage with your basic crafting and woodworking notions.
Presenting you 30 possible DIY one board woodworking projects for your home! That can add more accessibility and fun to your daily tasks, we have these trendy floating one board nightstand ideas, Floating shelves, Umbrella stand made of one board, dollhouse, wood name cutouts and many more. Follow these basic and simple DIY Ways to do one board projects at home within a stipulated time.
1. Building An One Board Floating Night Stand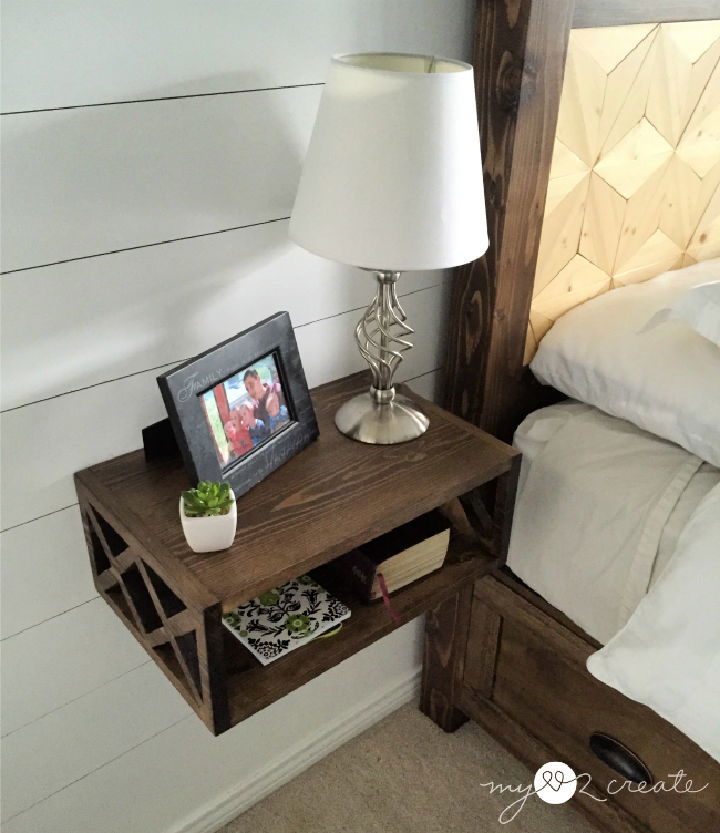 If you have a thing for wood and all you want is to add a little rustic touch to your end tables, then one board Floating nightstand is the answer for you. It's like the table is in the air, making it unique and interesting add on in your bedroom. mylove2create
2. DIY Umbrella Stand from One Board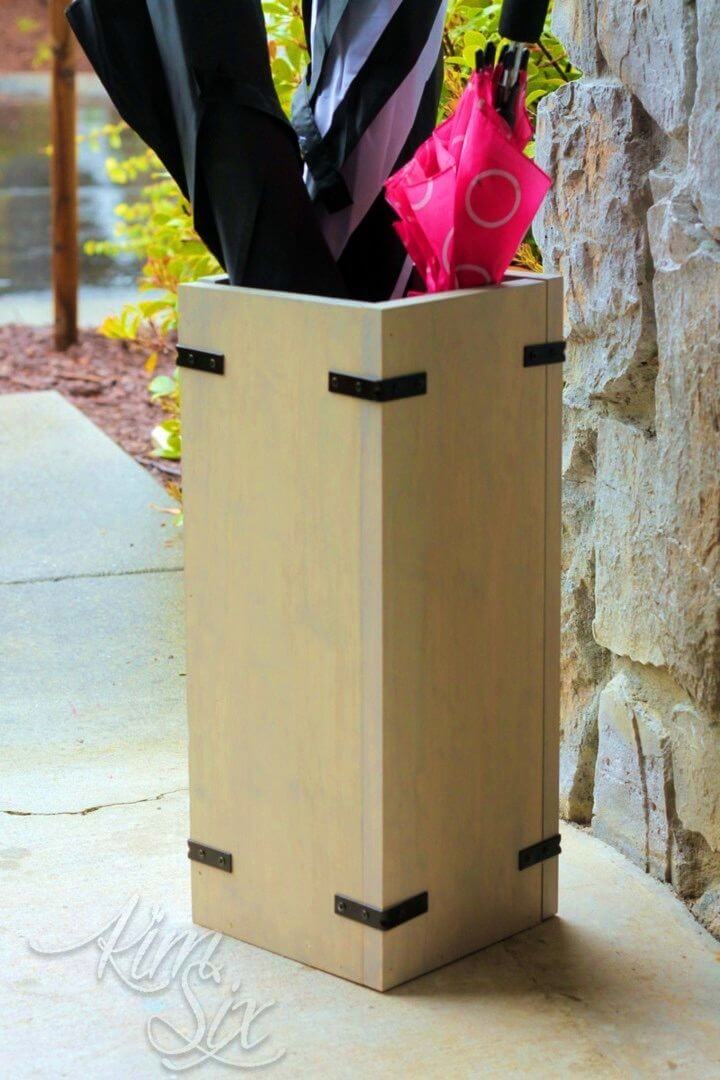 Do you have this desire to take an umbrella all the time with you when you leave your house, then this DIY One board umbrella stand is for you to have them sorted in one place. So whenever there is an emergency, you are all sorted. thekimsixfix
3. Making a Plenty O' Storage from One Board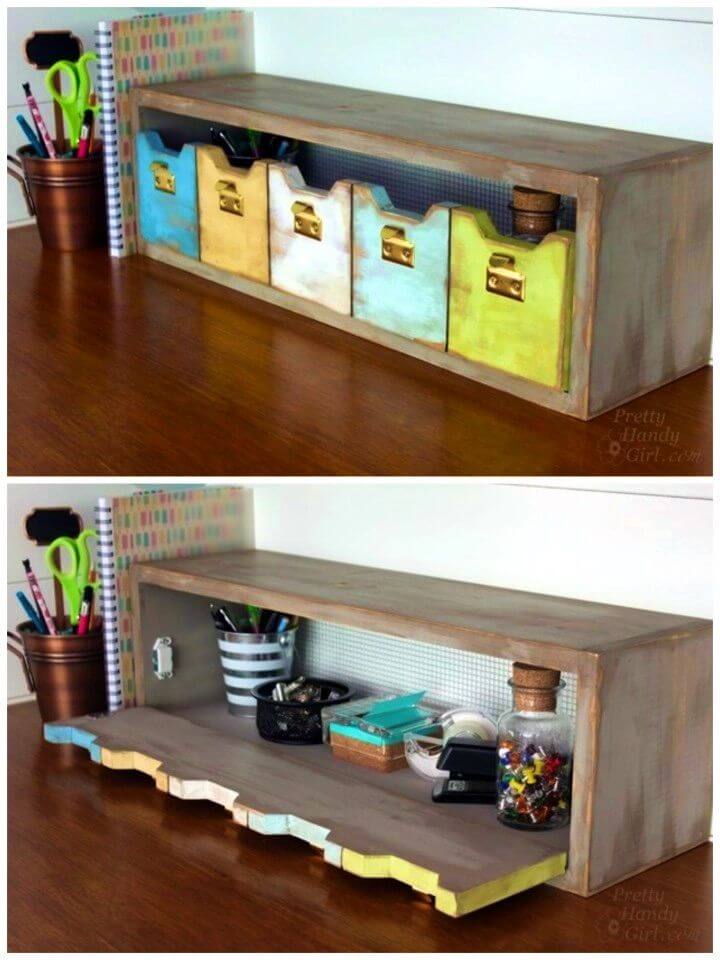 Tired of stuffing your materials in your cupboard or drawer? Well, this DIY one board project has you sorted to store all your basic needs in one place. The process is simple, as mentioned here Follow them, and you are good to go. prettyhandygirl
4. Homemade One Board Three Tier Shelf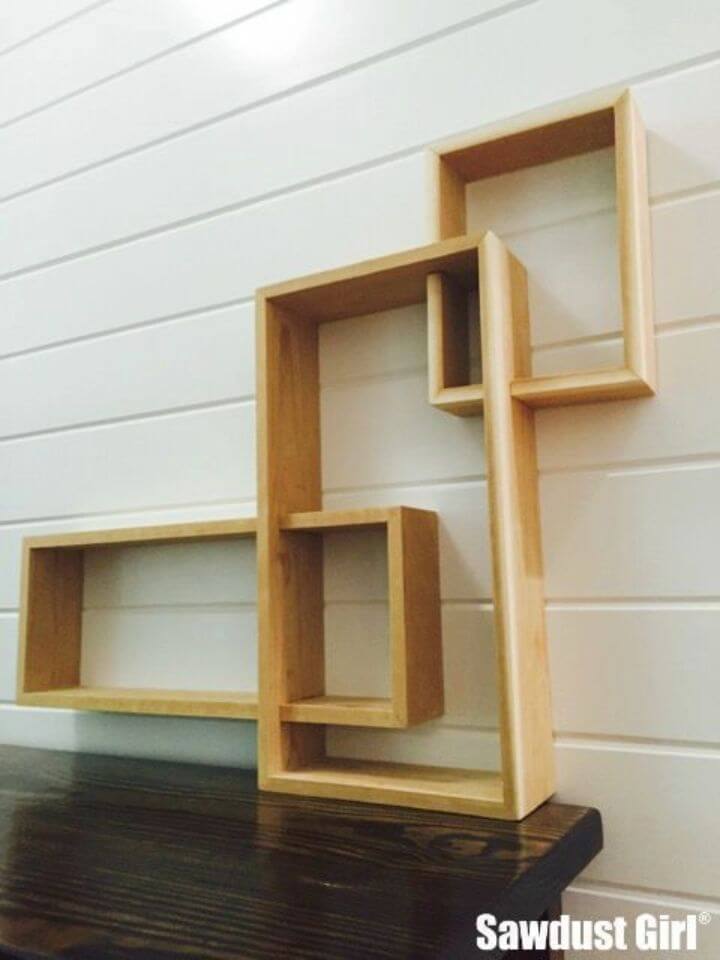 Need a little makeover to your living room and want to add a nice sorted shelf? Well, how about a three-tier shelf to sort your photo frames and even some nice scented candles for a movie night with the family. Here is how you can do so. sawdustgirl
5. DIY Rustic One Board X Back Step Stool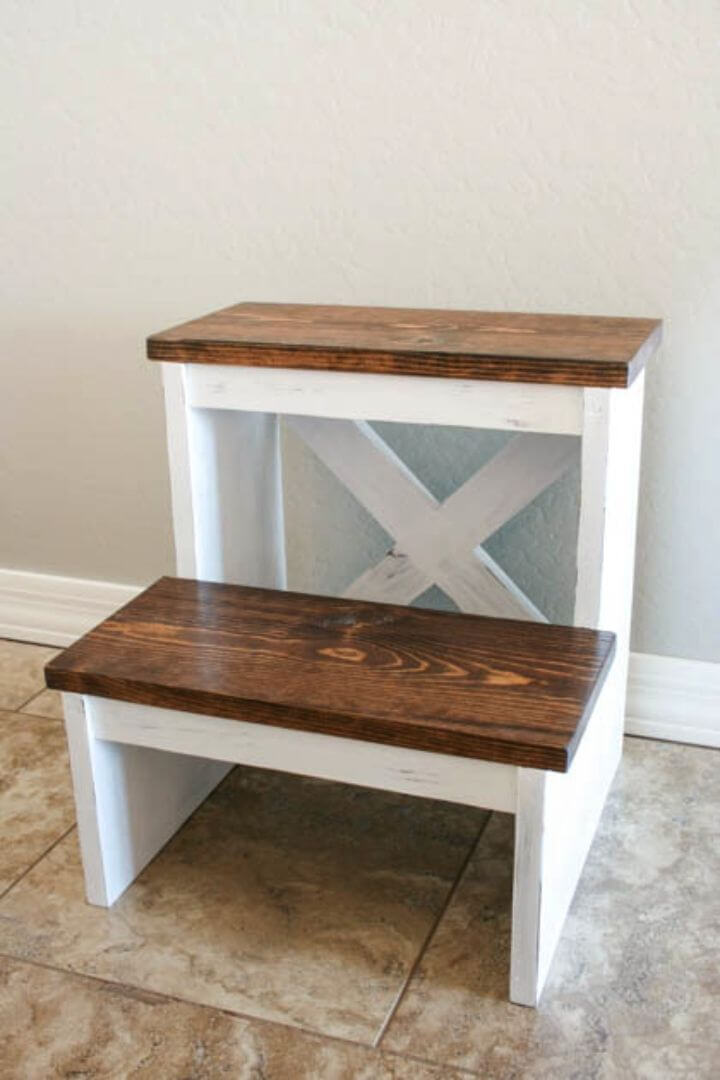 Do you have little ones running in your house doing their little chores? Get them a nicely made One Board X Back Step Stool in simple steps as here so they can do their tasks easily while sitting on them on even if they need to brush those cute teeth. addicted2diy
6. How to Make One Board Bench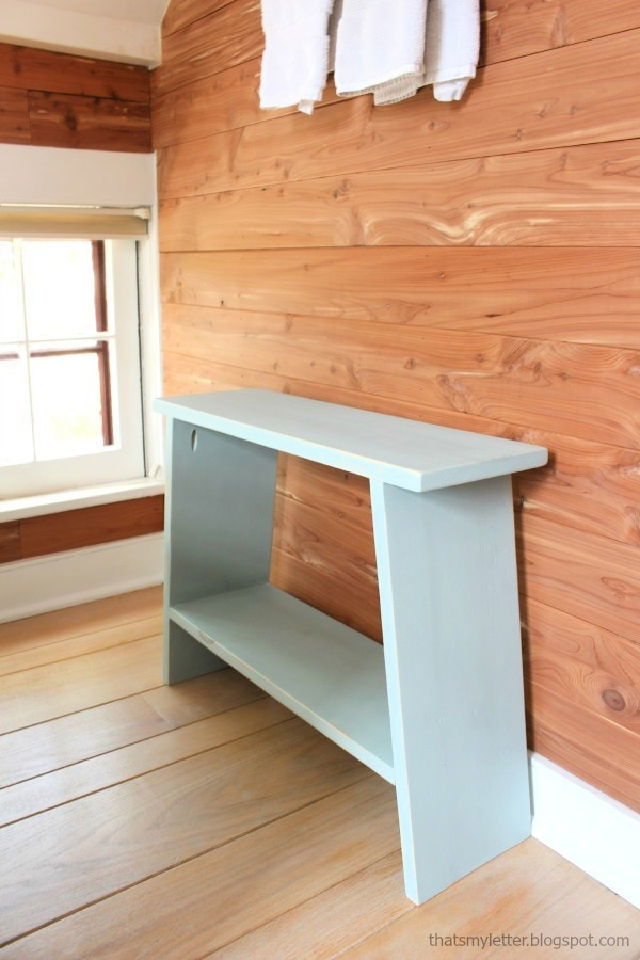 Need a place in your house to put your ditty bag, hairbrush, anything really. Or you could sit on it too! This DIY One board bench is the best option for you to place your daily basic essentials, so it comes handy when needed. jaimecostiglio
7. DIY One Board Bottle Vase Holder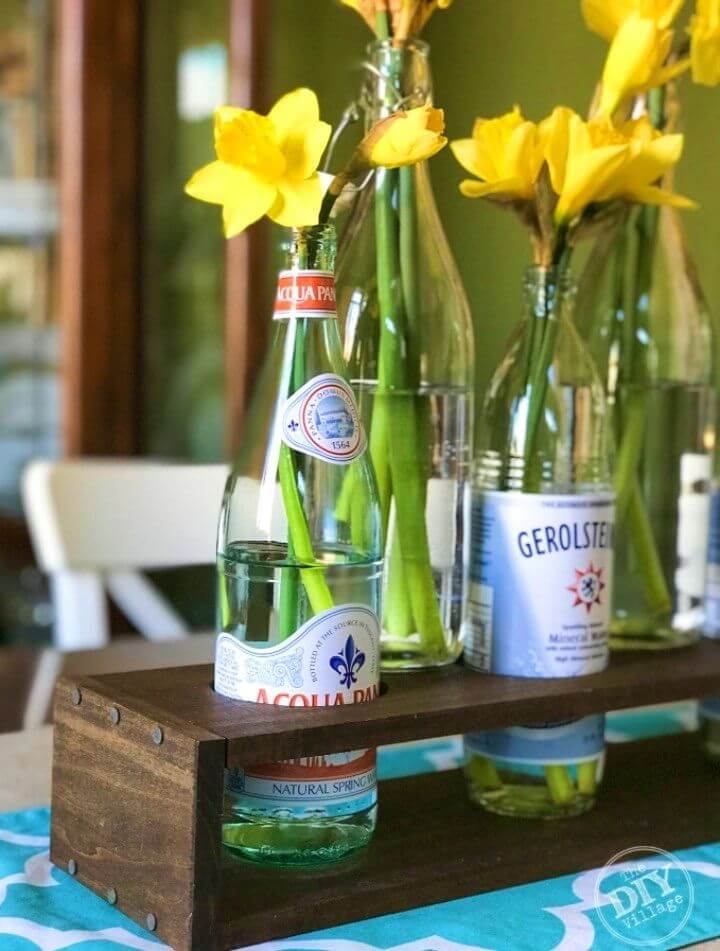 Are you the life of a party person who likes to have some creative household items in the house, kitchen, or living room that make an impact? Well, you can always create an impression with this DIY one board wine or vase holder. thediyvillage
8. How to Build One Board Picture Frame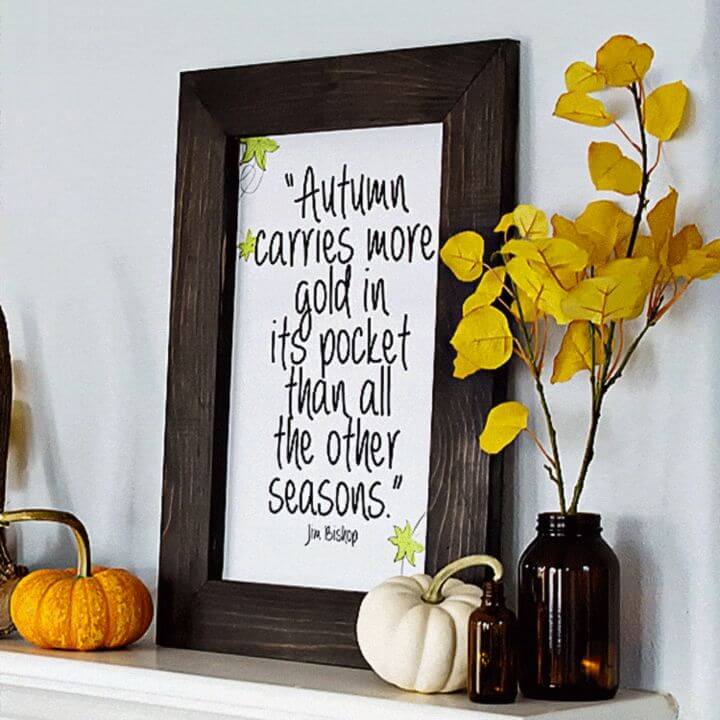 Do you like to create things out of Wood? Create your own one board picture frame by using the simple steps to create a rustic touch to your side tables. Display these frames in your living room, or maybe you can gift them to your loved ones too. domestically
9. Genius DIY Large Wood Name Cut Out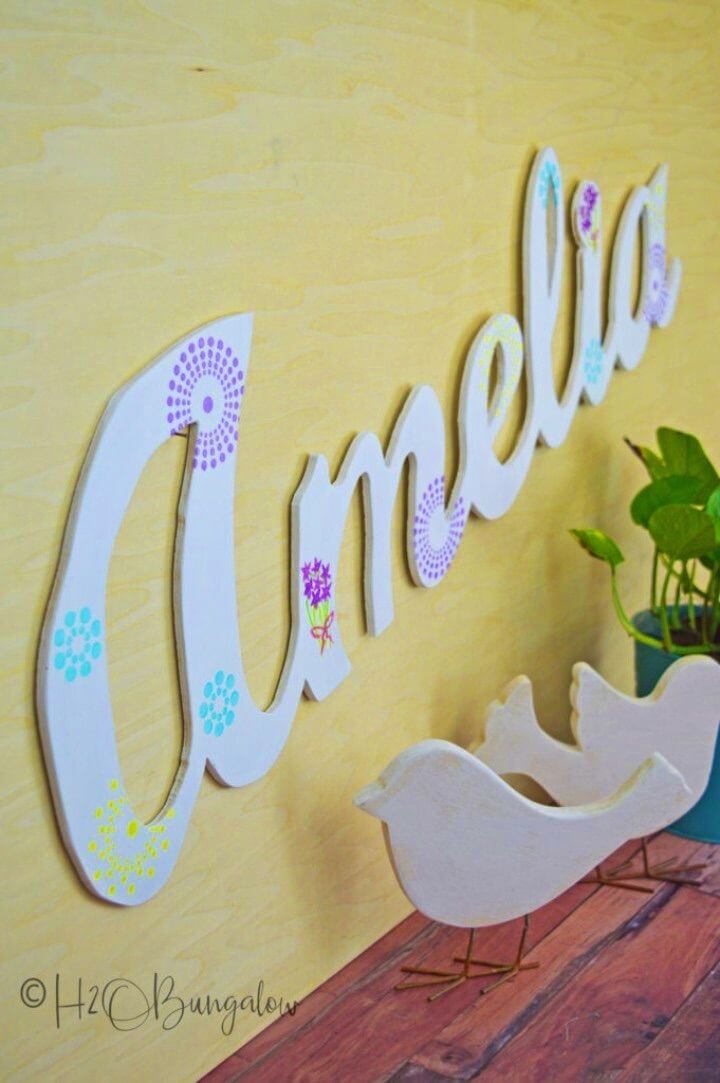 Making giant letters or content words is a simple venture you can make with only one board. These letters can be hanged in your child's room when their name initials or even your office to give it more a creative look over. h2obungalow
10. Easy DIY Kids Bookshelf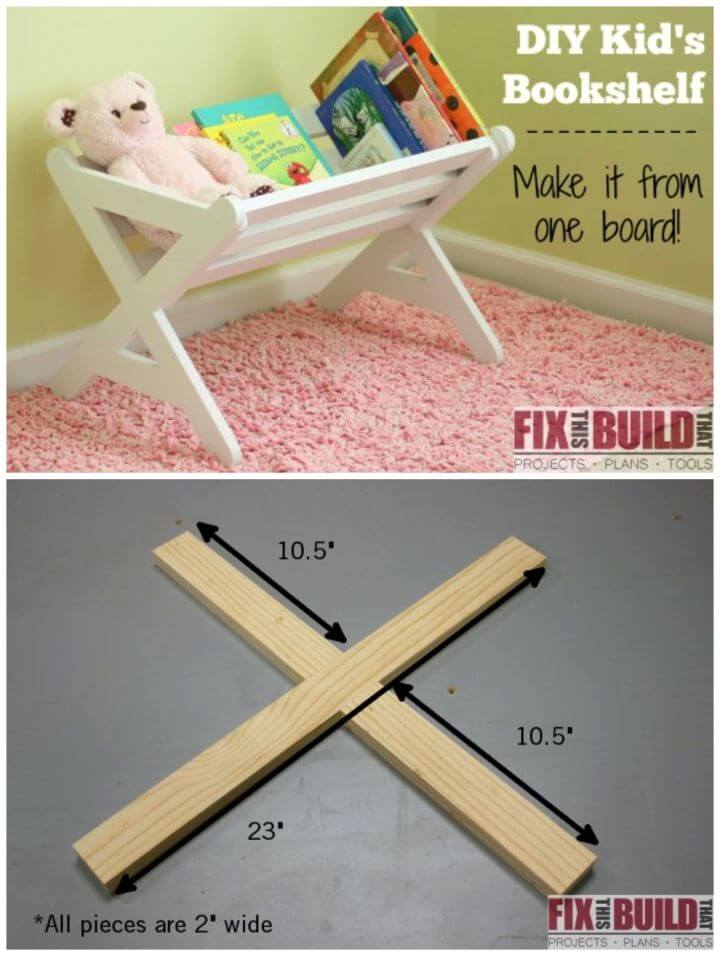 Are you a fan of book reading? Or do you like to read out bedtime stories to your kids? Well, this DIY One board bookshelf is for you to rack books up whenever you need a read. The shelf can be painted later on to give it more a nice finish and make an impression. fixthisbuildthat
11. How to Build One Board a Doll House Shelf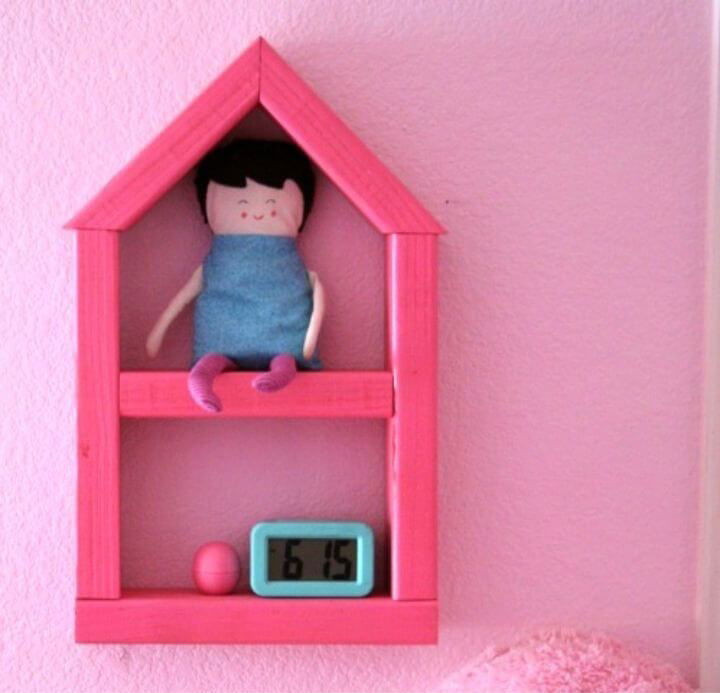 Do you have little girls in your house who loves to play with Dolls? Design a little dollhouse shelf of yourself with this DIY One board made a shelf for your girl so she can sort basic doll essentials on the shelf and invite her gal pals to play with. dukesandduch
12. Stylish and Rustic Busy Board for Baby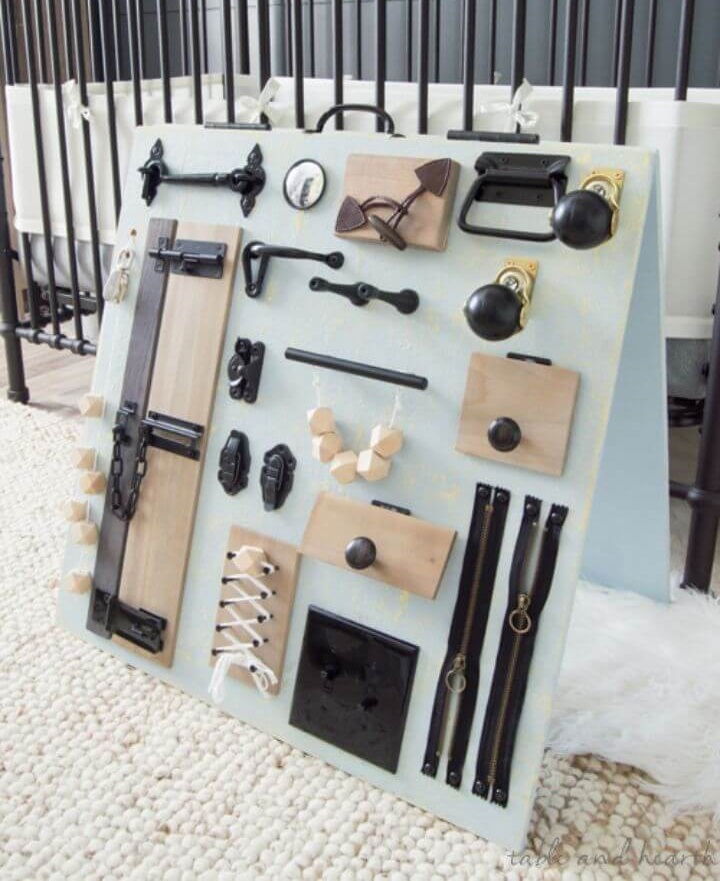 Create a busy board for your toddler with some DIY one board project with which they can play with. Install some basic tools on the board, as shared here as a reference. You can also adapt to some new toys or tools on it if you like. tableandhearth
13. Zero-Scrap Planter Box from a Single Board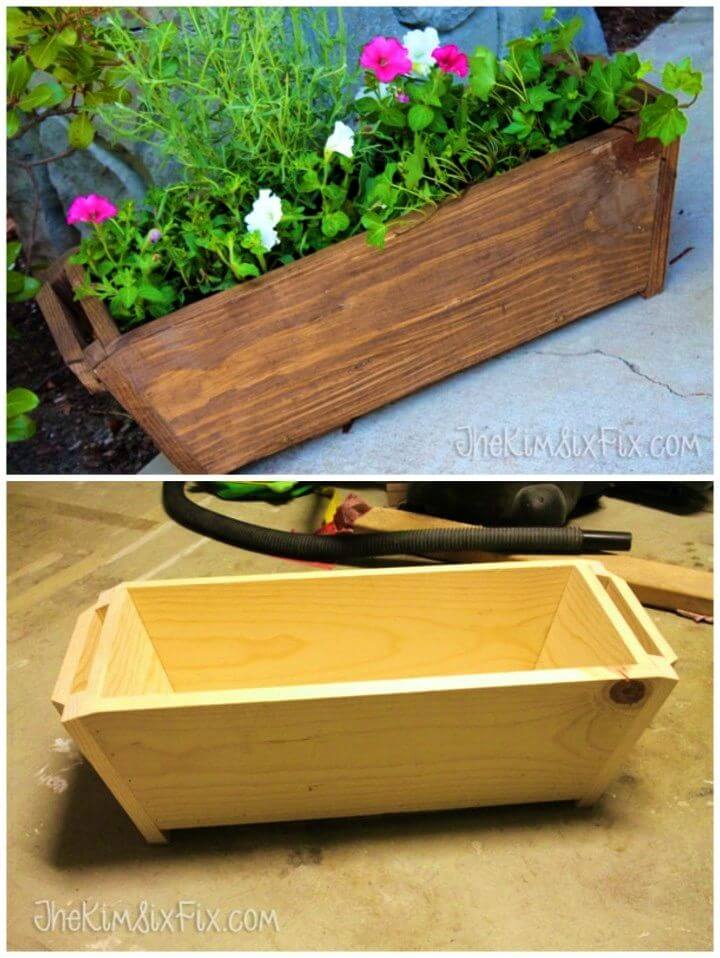 Who doesn't like some greenery? Add a rustic touch and some plants to your house with this DIY One board planter. This one board planter goes well to put in your living room by the side of your tv unit or even in your office in the meeting room. thekimsixfix
14. Handmade Pizza Bread from a Single Board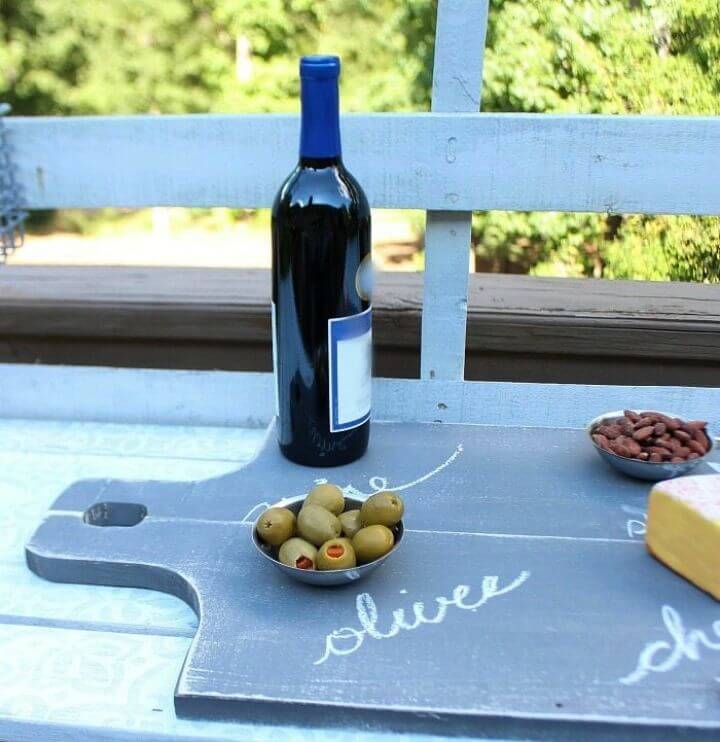 Everyone who loves to cook loves to use the chopping board, well here we have something similar to the chopping board, a pizza breadboard. This can be made in your home with these simple DIY Pizza Bread from a Single Board steps. refreshrestyle
15. DIY Folding Lap Desk From One Board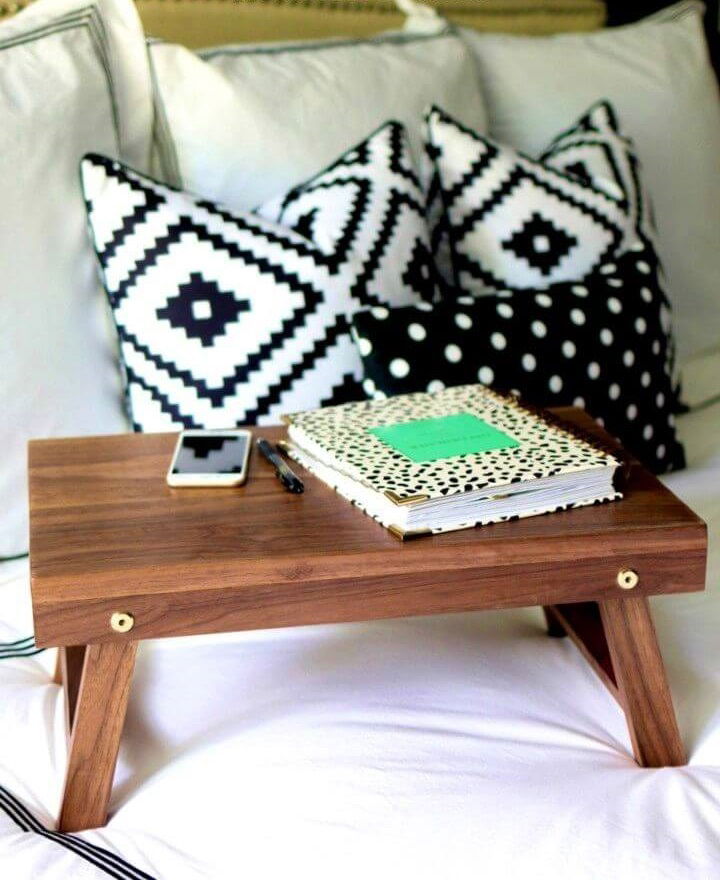 Need breakfast in bed? No problem. Need to work on some assignment while you are cozying around in your living room. This folding lap desk has got you all covered for all your needs if you need a breakfast tray or even if you are in the mood of some book reading. jenwoodhouse
16. DIY One Board Letter Jewelry Hanger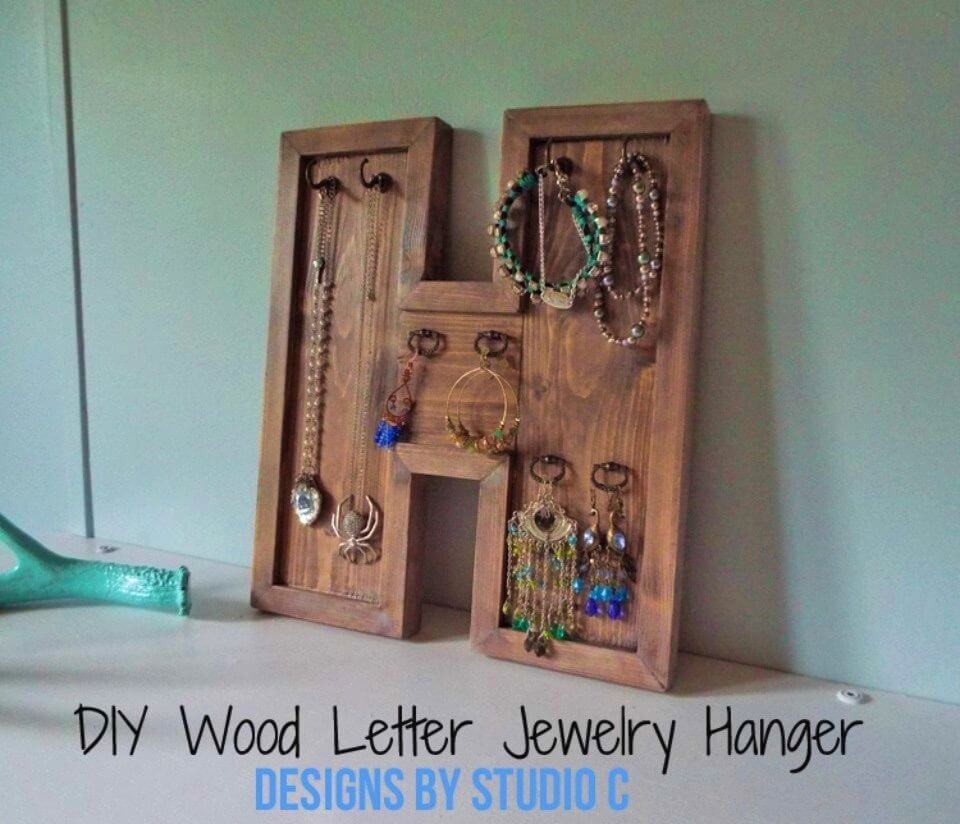 Jewelry is something that everyone once in their lifetime has worn. In order to sort them, one needs a shelf, a case, or even someplace to hang it. This DIY one board jewelry hanger gives your room a rustic touch whereby your jewelry also looks appealing to it. designsbystu
17. Wooden Chair from One Board for $8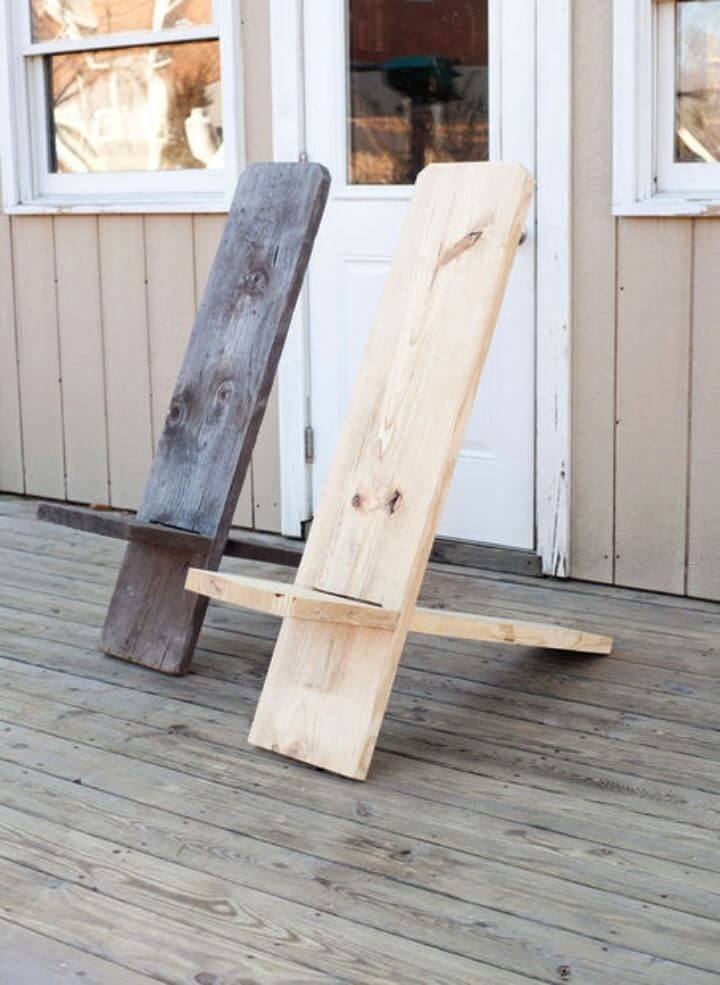 Planning a pool party in this summer? And are you short of some basic seating around the pool? You can always look for some DIY one board basic steps as shared here to make your own wooden chair. This chair is not only strong and durable but is also very cost-effective. manmadediy
18. Make Your Own Bottle Opener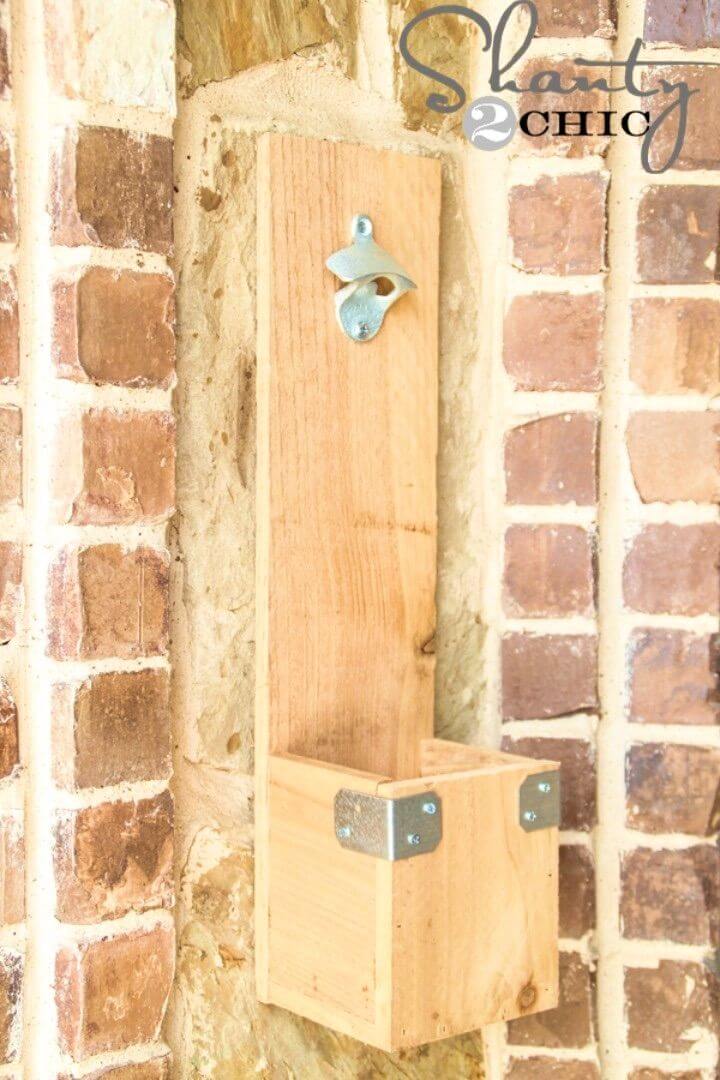 This bottle opener with cap catcher is an incredible blessing or a fun task for your own home. It will look incredible at any midyear party or even as a Man Cave beautification. shanty 2 chic
19. How to Build a One-Board Birdhouse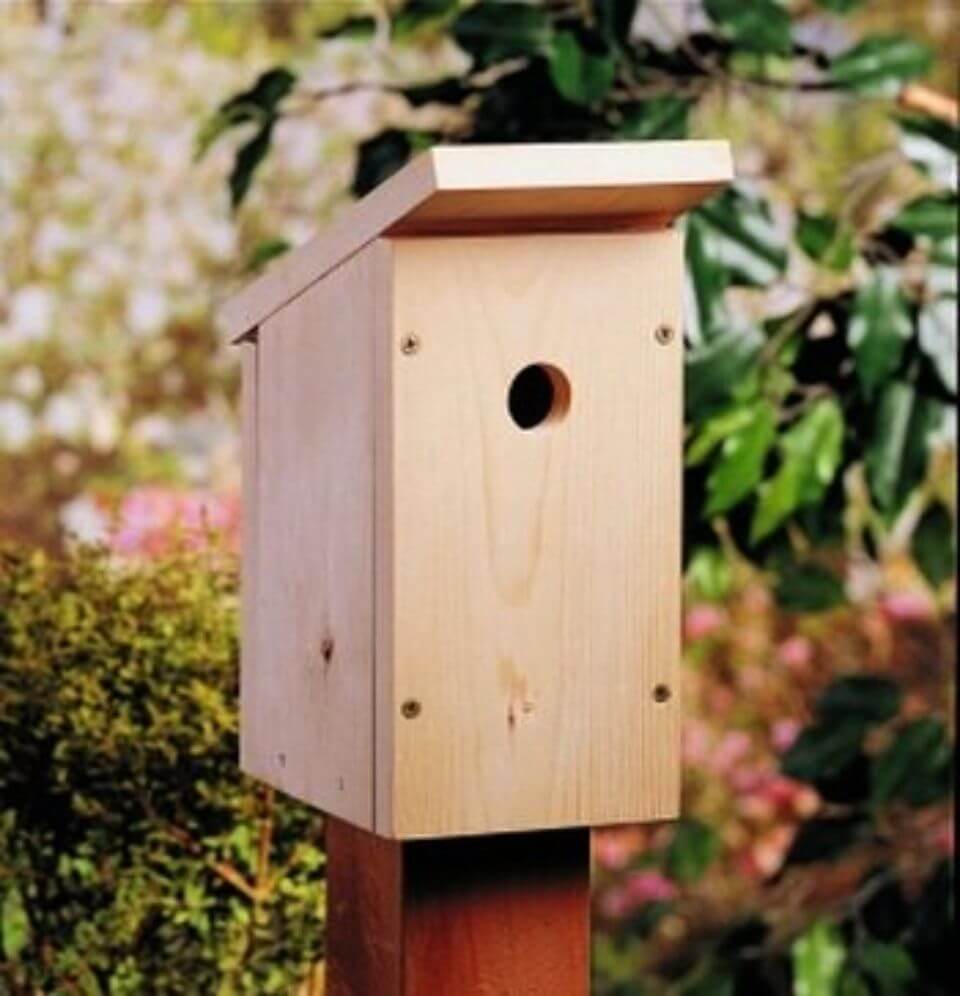 A simple DIY One board birdhouse doesn't get easier than this. By following these simple steps, you can add a Rustic birdhouse in your patio where you can sit and enjoy some nice tea while birds enjoy some time close to the nature. birdsandblooms
20. Easy DIY One-Board Coat Rack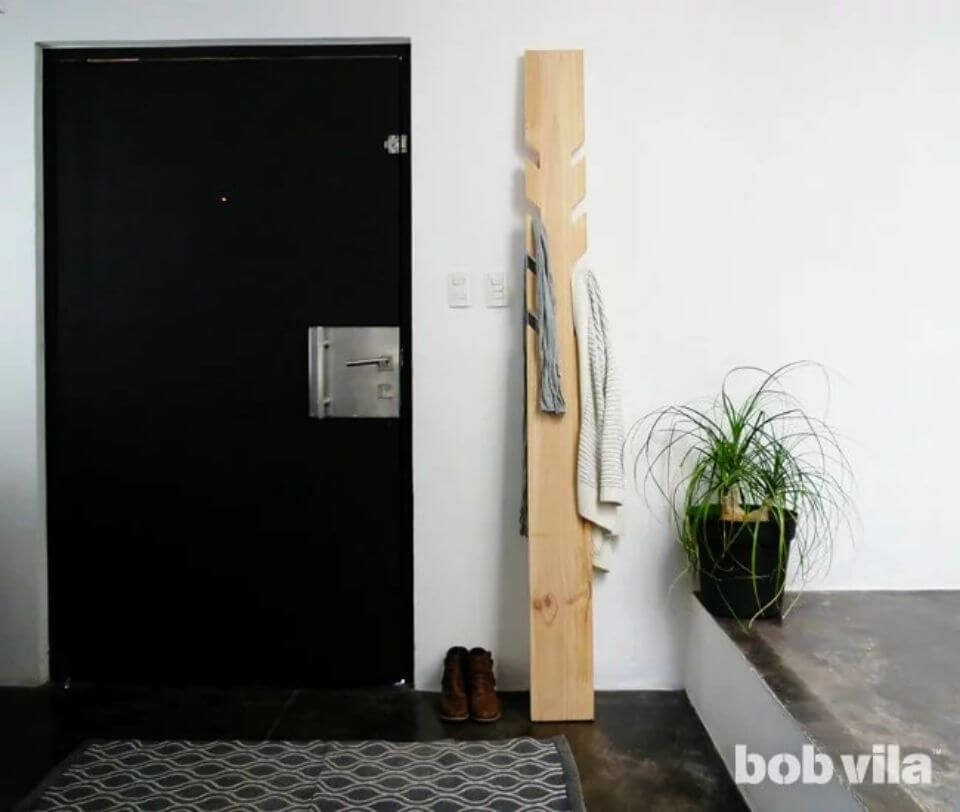 Crafted from just one slap of wood, this simple DIY One board coat rack is blessings during the winter season and also during the rainy season. You don't need to rush towards your wardrobe. All you need is this nice coat rack in your entryway, and you are good to face the weather outside. bobvila
21. Adorable DIY Floating Corner Shelf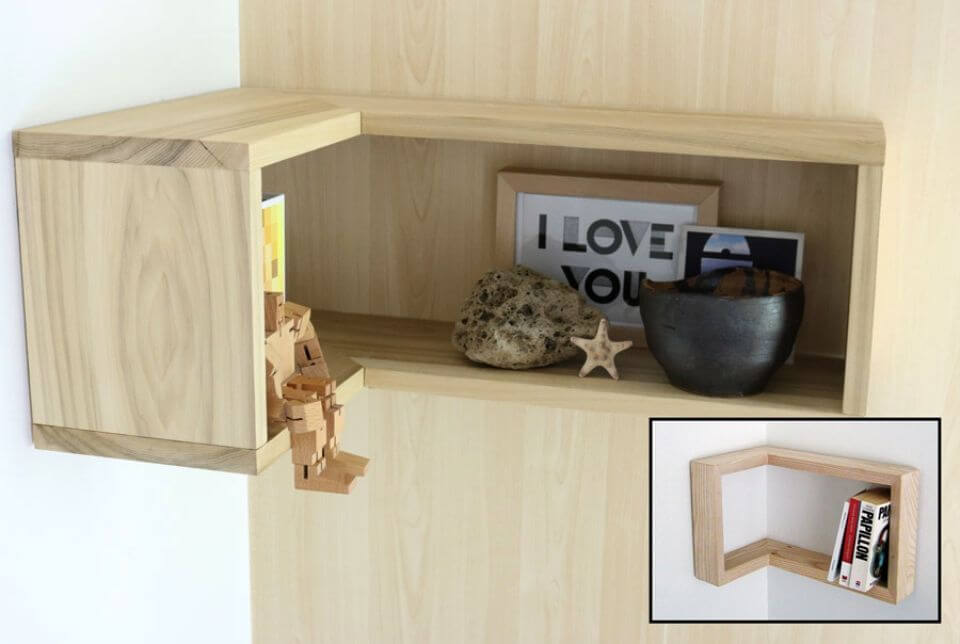 Give any corner a unique and elegant display storage space by this floating corner shelf. This DIY one board floating shelf is perfect for displaying your family photographs, some certificates of recognition, or even some nice decorations you bought from your last trip. merrypad
22. DIY One Board Bathroom Storage Ladder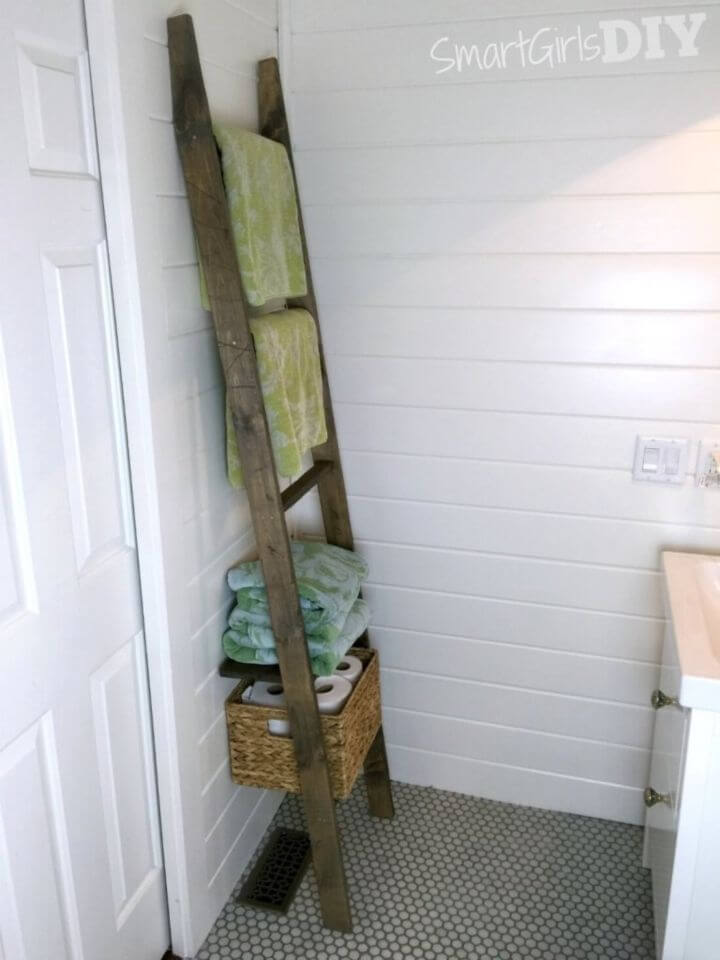 Have some small space in your bathroom to sort things in one place, can't decide where to hang towels, or to put the basic toiletries. You can create your own DIY storage ladder using only one wooden board. It's a great way to add extra storage and charm in a small space! smartgirlsdiy
23. Build Your Own Wood Plant Stand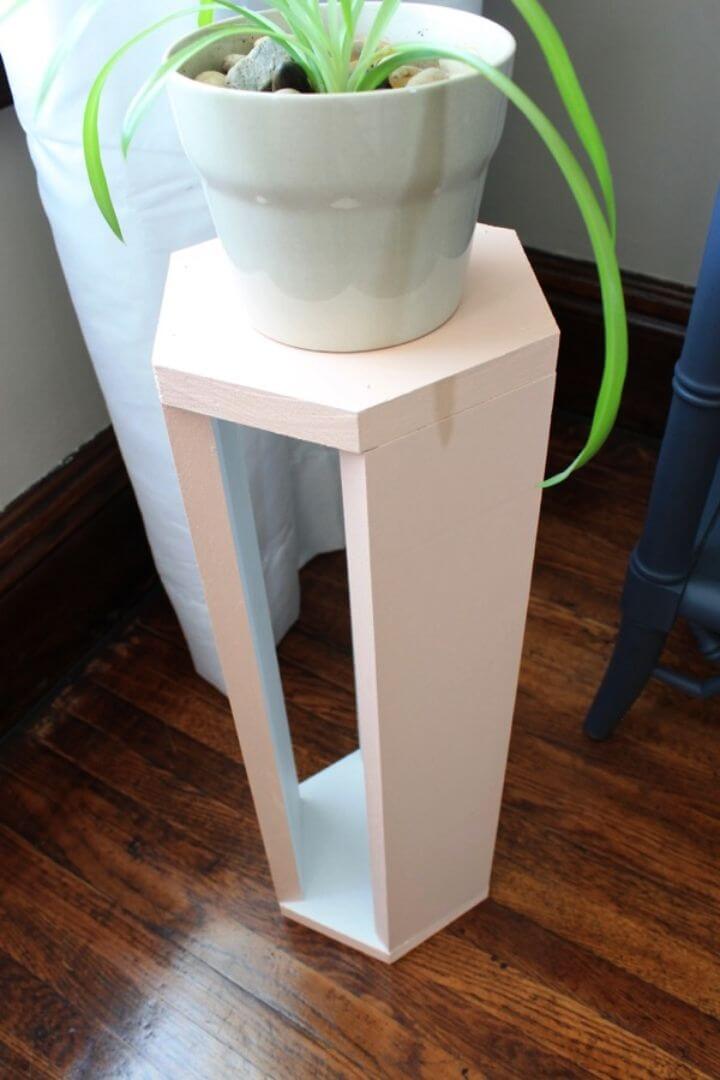 Build a simple DIY wooden one board plant stand with clean lines to add some rustic touch to your decor. This stand can blend in well with any decor inside your house. Place a nice planter on it, and you can place it by your end table or even in your study room. decoradventures
24. Turn Wood Piece Into a Candle Holder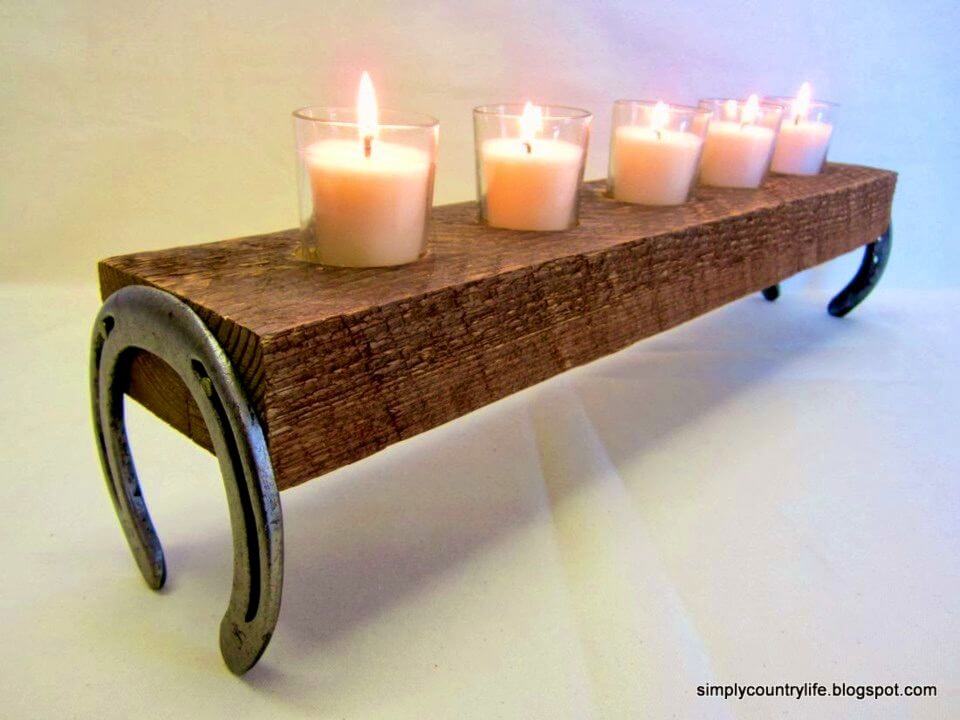 Do you have some logs in your burning pit, and you want to do something with them else than burning them? This DIY way to create candle holders out of the wooden piece is for you. So if you are having a nice dinner party, this candle holder sure is an impression to last. simplycountry
25. Cheap DIY Address Number Wall Planter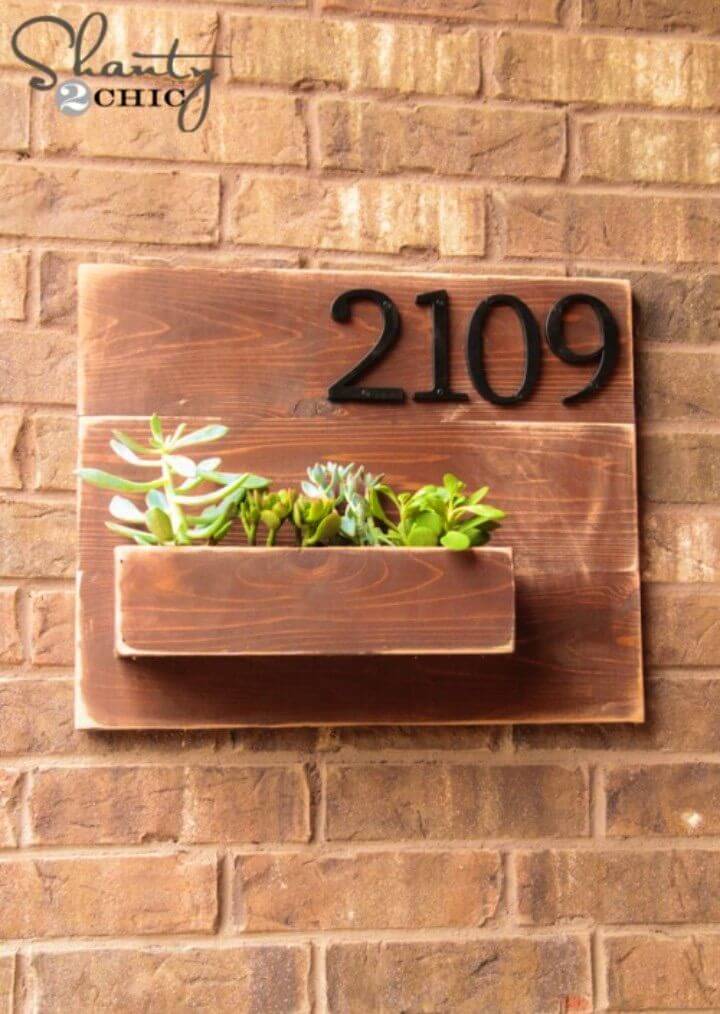 Do you have some blank space on the wall by your front door? Add a fun yet interesting addition to your wall by adding some DIY Address number wall planter, which you can make by following these simple steps as done here. shanty 2 chic
26. Making a Tiny Wooden USB Drive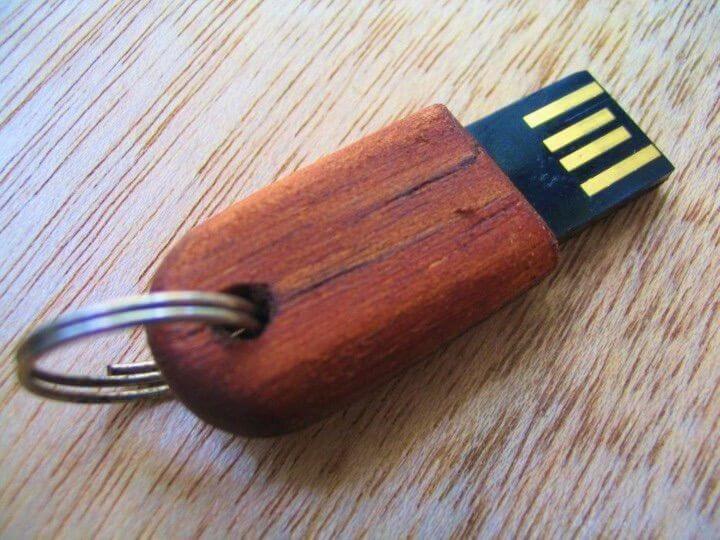 Create an impression with this Wooden USB if you are about to present in a meeting or in a conference, here is how you can achieve this simple DIY Wooden USB and not carry those hefty documents to the meetings. instructables
27. How to Make Wooden Welcome Mat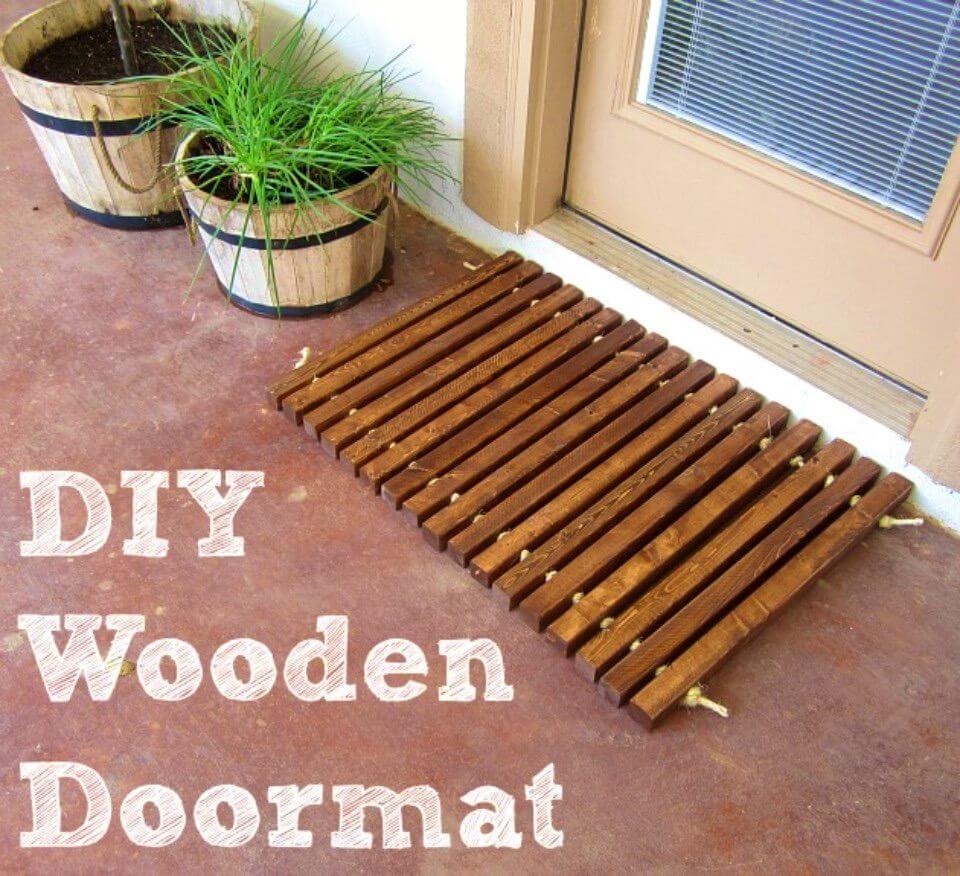 Everyone loves to make a nice impression to the guests, whether these guests are from family or not small gestures count. Create this simple DIY Doormat as share in simple steps here to give a nice impression to the guests. domesticimper
28. DIY Hanging Basket Wood Stand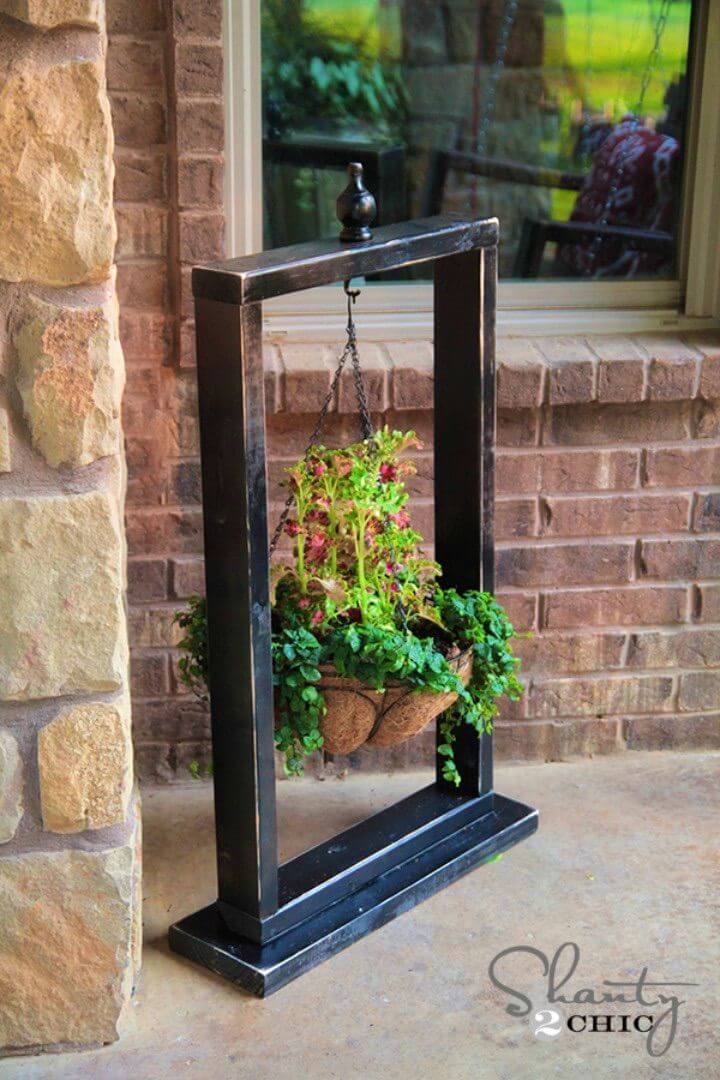 Add a flare of rustic touch to your garden by these DIY wooden basket stands, these stands can be used to hang any planter basket or even a porcelain vase with plants inside, giving more of a closer to nature feel. shanty 2 chic
29. Simple DIY One Board Round Mirror Frame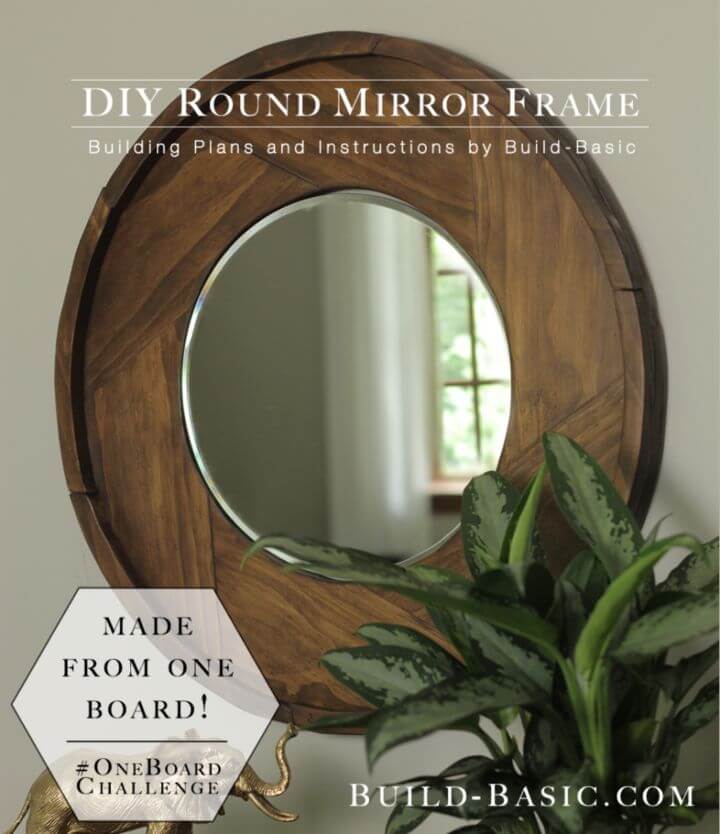 Enhance the beauty of your corridor by adding a round wooden mirror frame on the wall, this mirror can be enhanced with some nice designed cutouts on it or even some more wooden textured background. build basic
30. Creative One-Board Bird House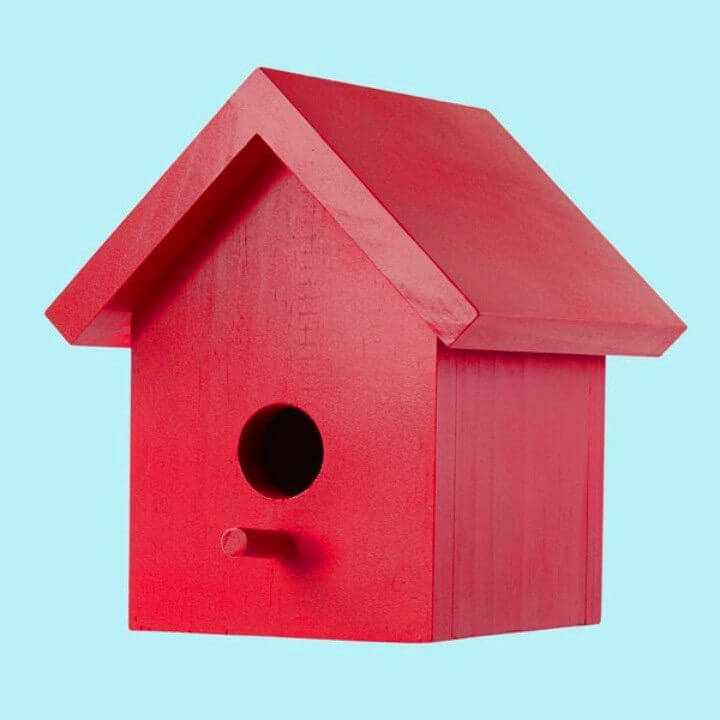 Who doesn't like to hear the nice chirping of birds as soon as they wake up in the morning? This simple DIY wooden birdhouse design in simple steps is for all those who want to make the birds feel at home. lowes
Related DIY Projects and Ideas
Small Woodworking Projects: Get inspired with these easy DIY small woodworking projects. From furniture to decorations, these small-scale rustic wood projects are perfect for beginners.
DIY Wood Signs: If you're looking for a DIY wood sign idea to decorate your home or office, these handmade DIY wood signs are the perfect place to start.
DIY Birdhouse Ideas: Design your own birdhouse from scratch or add it to your backyard with these free DIY bird house plans that will help you get started, whether you have experience or not.
Umbrella Stand Ideas: Get your hands on some awesome DIY umbrella stand ideas and base plans for making a functional, modern, and attractive base for your umbrella.
Window Planter Box Ideas: With these pretty DIY window planter box ideas, you'll learn how to build a window planter box that will help your plants stay healthy and beautiful.
Key Holders and Rack Ideas: This list of cute DIY key holders and rack ideas provides excellent ideas for keeping your keys organized and within arm's reach.
Plant Stand Ideas: Find a creative and easy way to display your favorite plants with these elegant DIY plant stand ideas that are sure to inspire you.
Home Decor Ideas and Projects: Get creative and decorate your home for less with these best and cheap DIY home decor ideas that are easy to do with just a few supplies.
Conclusion:
If you're looking for a fun woodworking project, why not try one of these 30 eay DIY one board woodworking projects? With only a single piece of wood required, they're perfect for beginners. And once you've mastered them, you can move on to more complex two and three board projects. So what are you waiting for? Get started today!
Wood has always reflected a nice notion whenever you use it in your house, it gives a sense of urban yet exotic and rustic feel. If you are someone who likes to experiment with some DIY one board projects, then these whimsical ideas shared above are undoubtedly for you. Transform your home within a budget like never before!