Crocheting is a fun hobby that can also be quite profitable. If you're looking to sell your crochet items, here are the 15 top crochet items to sell from 2022 to 2023.
If you're a crochet artist looking to sell your work quickly, you'll want to know what the top crochet items are for the next year. Look at the 15 top crochet items that are predicted to sell well in 2022 and 2023.
Top Selling Crochet Items:
Crochet Baby blankets and hats are always in demand, making great gifts for new parents. Other most popular baby items are crochet booties, crochet hats, or even a blanket or two. Alternatively, you could crochet a scarf or pair of gloves to sell.
Home decor items like crochet pillows and afghans are also popular and can be used to add a personal touch to any space.
For the more adventurous crocheter, amigurumi – Crochet dolls – are also popular items to sell.
Afghans are always popular and make great gifts. Crochet a few variations, and you can find one that fits your buyer's taste.
Crochet patterns for dishcloths and potholders are always the top selling crochet items, especially if made with unique stitches or materials.
Crochet blankets are another great option – who doesn't love snuggling up under a handmade blanket?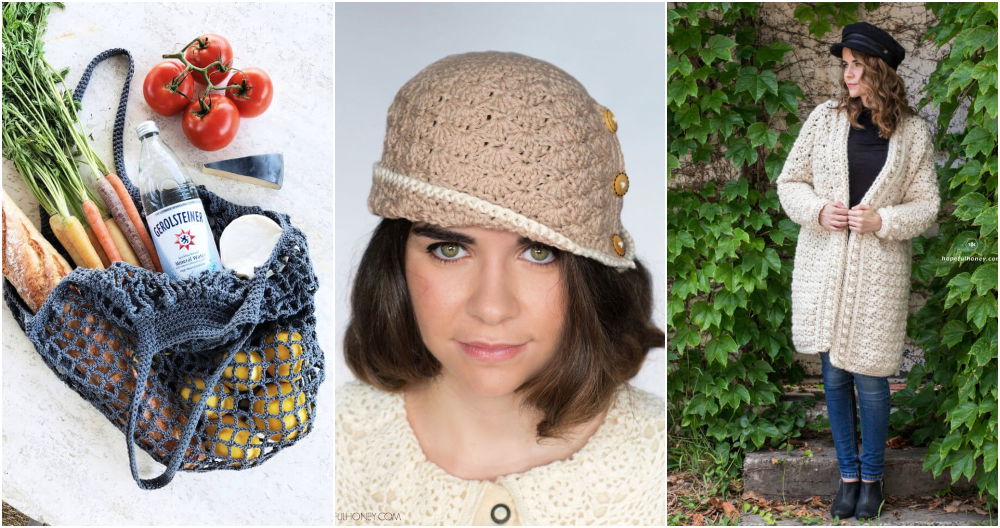 Easy Crochet Items to Sell
For the more adventurous crocheter, try making some jewelry or other small accessories. There's always a market for handmade things to crochet and sell. Whatever you choose to crochet, be sure to put your own unique pattern on it to make the most profitable crochet items that stand out from the rest!
1. The Dwell Chunky Crochet Sweater – Free Pattern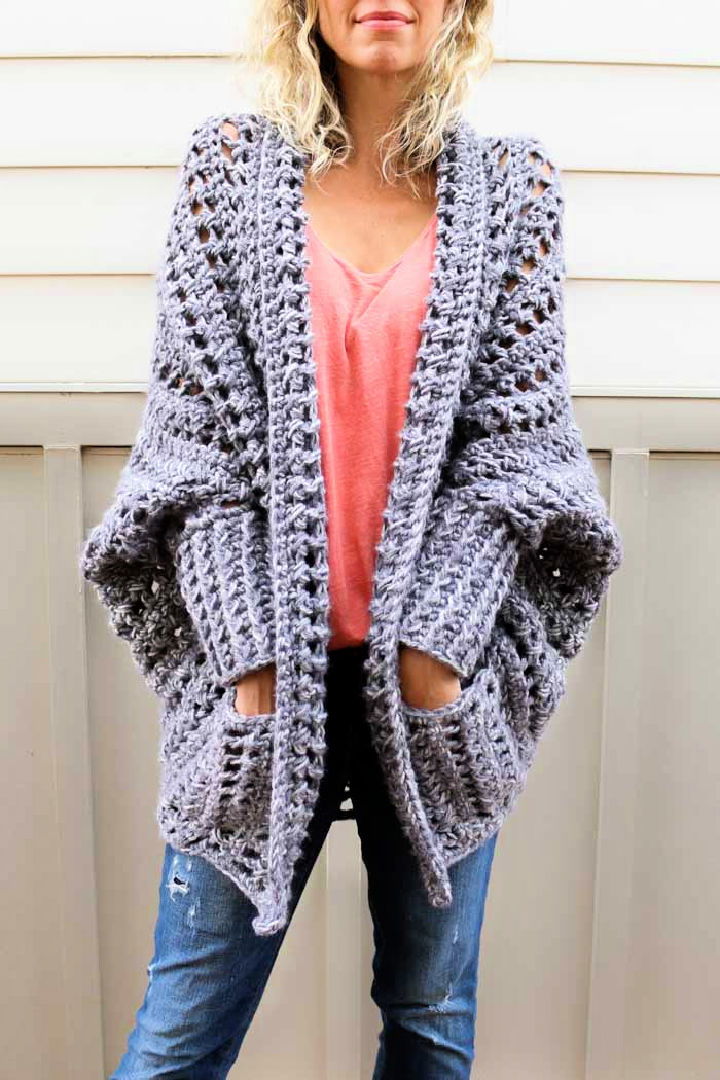 Get your hands on this crochet dwell chunky sweater and bring utter comfort and style to your winter wardrobe. The pattern is breezy, fashionable, and has pockets, and thus the sweater would be the best thing to crochet and add to your winter style. Grab the free pattern here! makeanddocrew
2. Crochet Snuggle Bunny Pillows
You are going to fall in love with these gorgeous and cutest snuggle bunny pillows for your kids, and they would love their new sleepy buddies a lot. Create round pillows with long bunny ears and features and make one bunny male and one female so that your boys and girls do not fight for them. Check out the crochet bunny pillows with free pattern here! allaboutami
3. Crochet Fur Pom-Pom Slippers Pattern
Bring some fun to your feet fashion by making the most out of your crochet skills. All you need to do is crochet your slippers, and for the style touch, you can add two contrasting colored pom-poms to each, and the perfectly snuggle slippers are ready to rock your winter dresses. Grab the easy and fun pattern here! persialou
4. Marshmallow Infinity Scarf Crochet Pattern
If you do not have an infinity scarf in your wardrobe, you miss out on a huge fashion statement for the cold weather. So here is this gorgeous and bulky looking marshmallow infinity scarf, and just like its name, it's super fluffy and cute. Get your hands on the crochet hooks and some yarn to get this lovely crochet marshmallow infinity scarf now. Free pattern here! hopefulhoney
5. Crochet Reversible Double-Thick Beanie
You must have had beanies before, but this one is the most unique and functional one to get your crochet hooks on. Yes, this beanie is reversible, having double yarn hues, so you can wear it alternatively to get it matched with your dresses. Follow the details of this quirky beanie hat here! madewithatwist
6. Classic Crochet Baby Bonnet – Free Pattern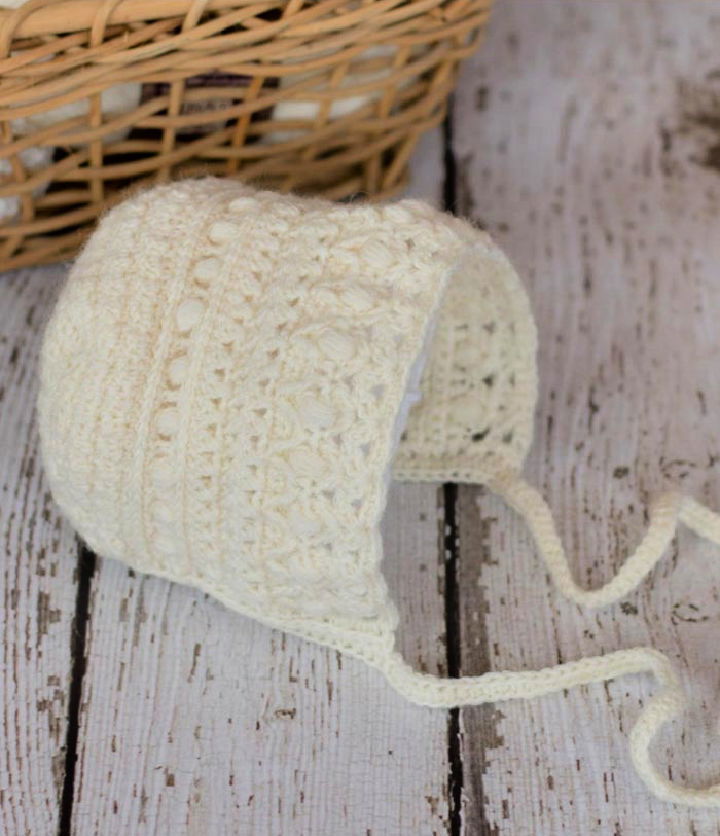 We all have worn the bonnets in our infant period, having been made by our grandmothers, and they are a pure symbol of love and care. So if you also want that kind of bonnet for your baby, then crochet it, and here we have the perfect free pattern, which is totally classic, and you will love it. It would make a great baby shower gift too! makeanddocrew
7. Red Heart Oversized Crochet Glam Cowl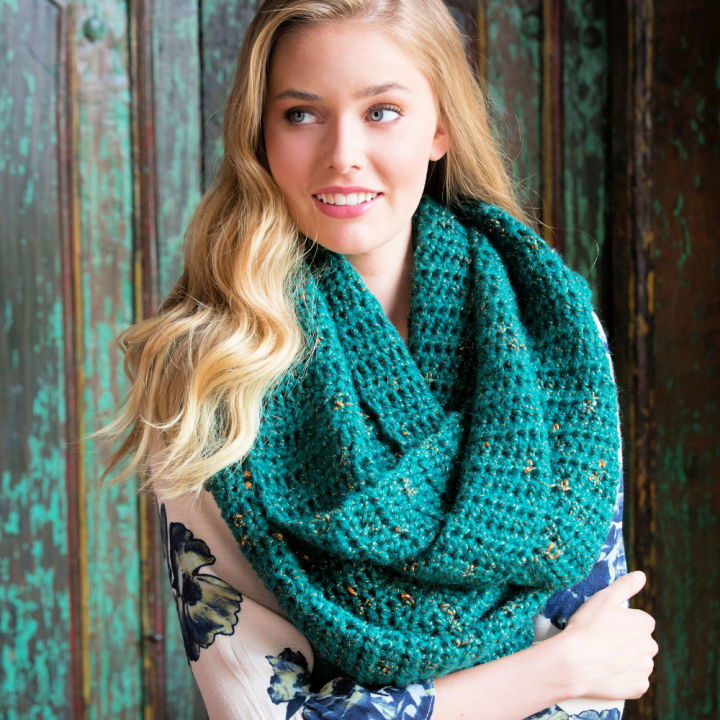 Two features make a cowl a super hit winter fashion, and here is the pattern which got both. Yes, this easy crochet cowl is chunky and oversized so that while wearing and flaunting it around, you look damn boho and chic. Grab the yarn in your favorite hues, and the pattern details can be followed here! yarnspirations
8. Easy Crochet Rose Free Pattern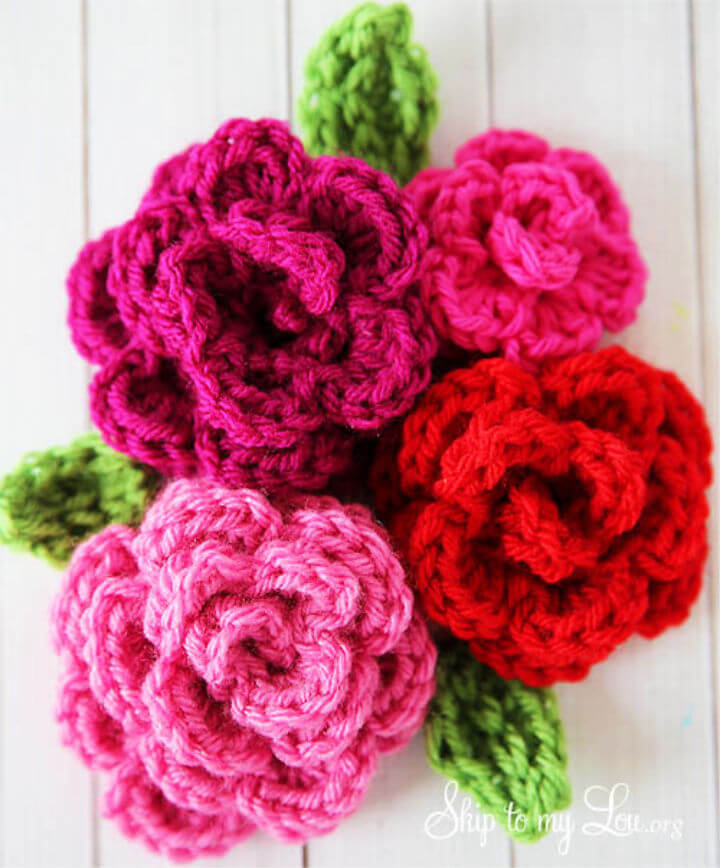 This gorgeous bunch of crochet roses would be so much functional to crochet yourself at home. They would make a great embellishment to so many things like dresses, shoes, scarves, and a great wall art decor piece. The roses are super easy and fun to crochet with your favorite hues and sizes. Details here! skiptomylou
9. Crochet Ultimate Universal Electronics Cozy
Why should we buy those boring and dull-looking electronics covers for your tabs and mobiles when you can make the intimate and gorgeous ones at home using your crochet skills. So grab all the chunks of your left yarn and also your crochet hooks to create these adorable and colorful electronic cozies for your gadgets. Check out the details here! mooglyblog
10. Red Heart Crochet Rosy Ruffle Scarf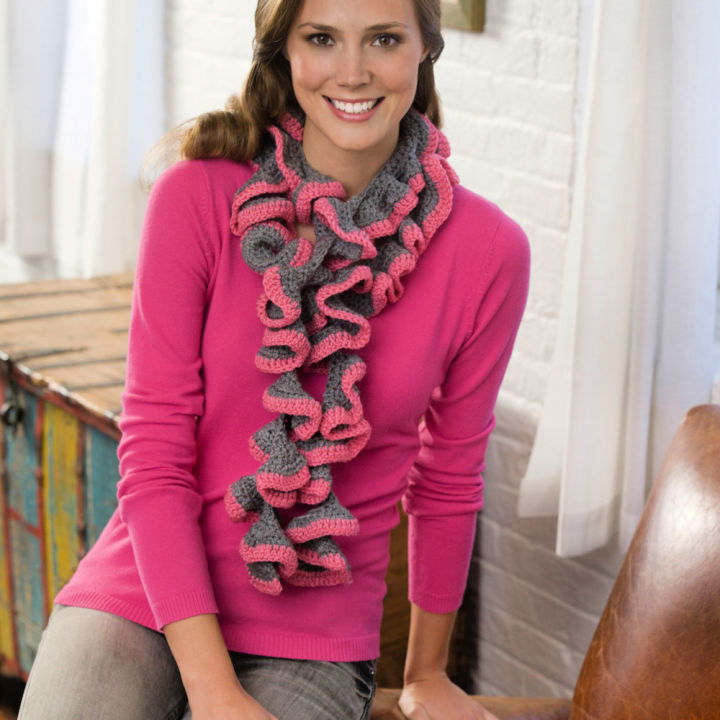 You are never too old to enjoy the ruffle fashion in your dresses, even when you are an older person or even a mom. Here is the pretty and elegant looking scarf with the rosy ruffles, which look super cute and adorable, and it adds and instant fresh look to your personality. Get the free pattern here and make yourself one! yarnspirations
11. Free Mermaid Crochet Pattern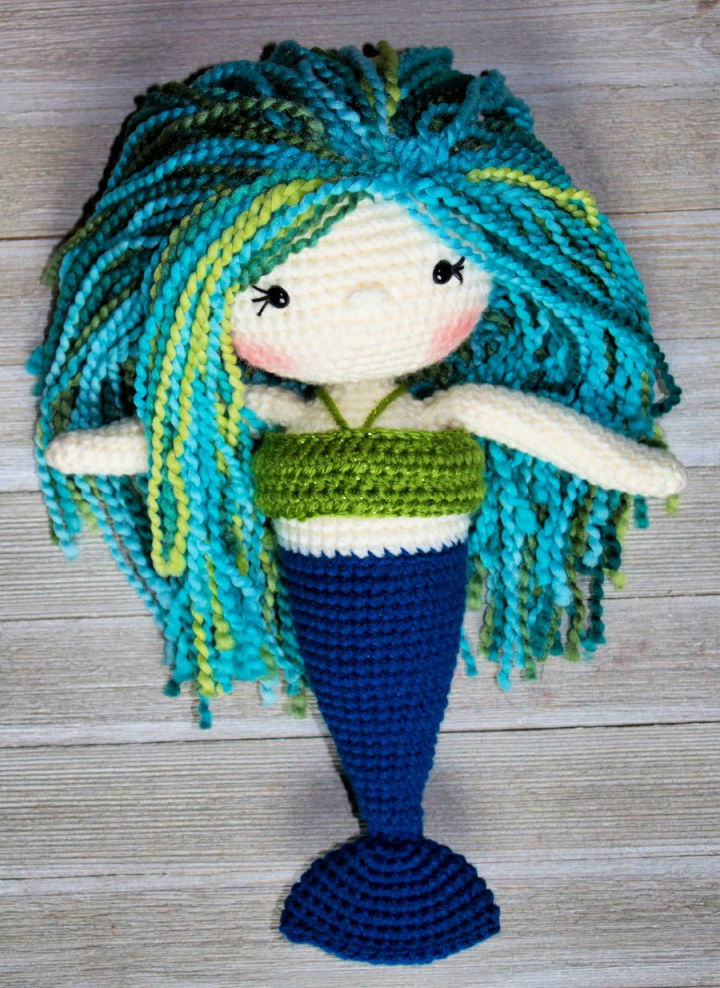 If your little girl gets to see this gorgeous crochet mermaid, she will not sit down calmly until she has this pretty mermaid in her toy treasure. You can also surprise her with this gorgeous crochet mermaid doll gift. The white mermaid with colorful clothes and hair has turned out to be absolutely stunning and beautiful. Catch the free pattern here! thefriendlyred
12. How To Crochet The V-Stitch Granny Blanket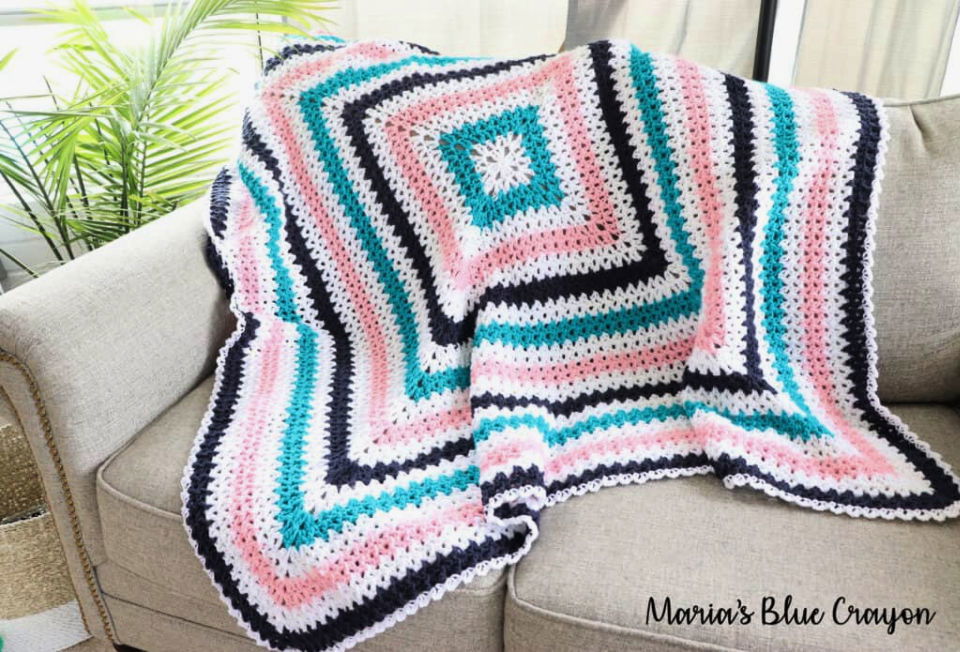 The gorgeous and colorful granny blanket has been made with the V stitch, and it's super easy and fun to make and sell. The lovely bright hues with white have turned out to be just so gorgeous, and this blanket would make a lovely baby shower gift idea too. Follow the free pattern with details here! mariasblue
13. 1920's Caramel Cloche Hat Crochet Pattern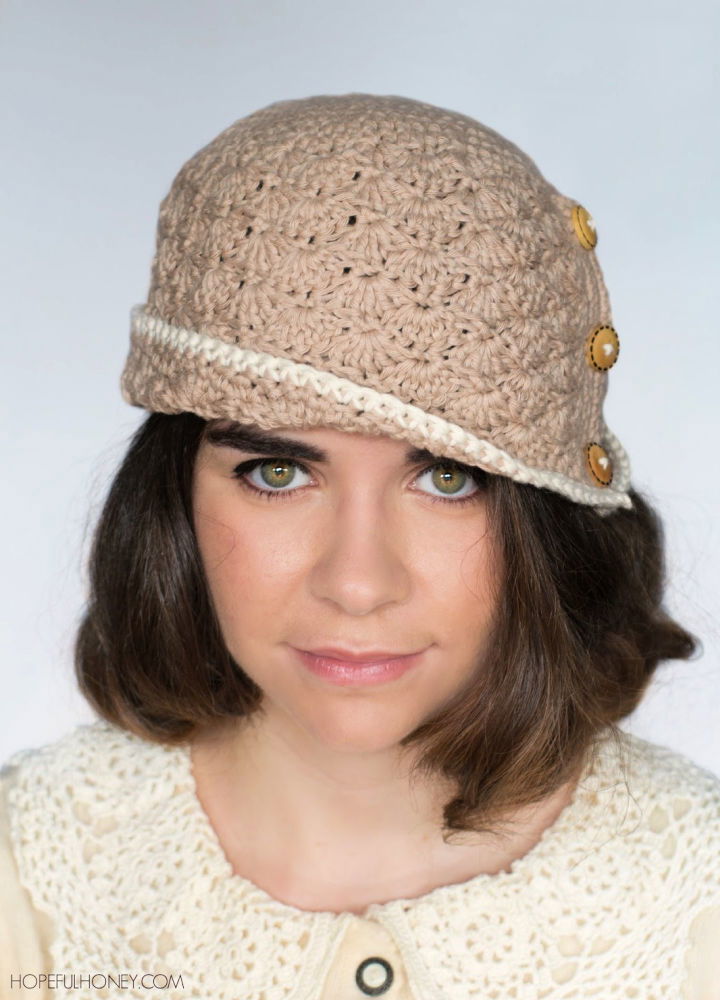 Get back to the fashion of the 1920s and crochet this utterly gorgeous, subtle, and neutral textured hat and redeem the old era style. The caramel-colored hat with a lovely crochet pattern and the buttons look just absolutely beautiful and heart winning. You can gift your favorite girls this pretty hat, and they are going to love you more for this! Free pattern here! hopefulhoney
14. Crochet Market Bag – Top Crochet Items to Sell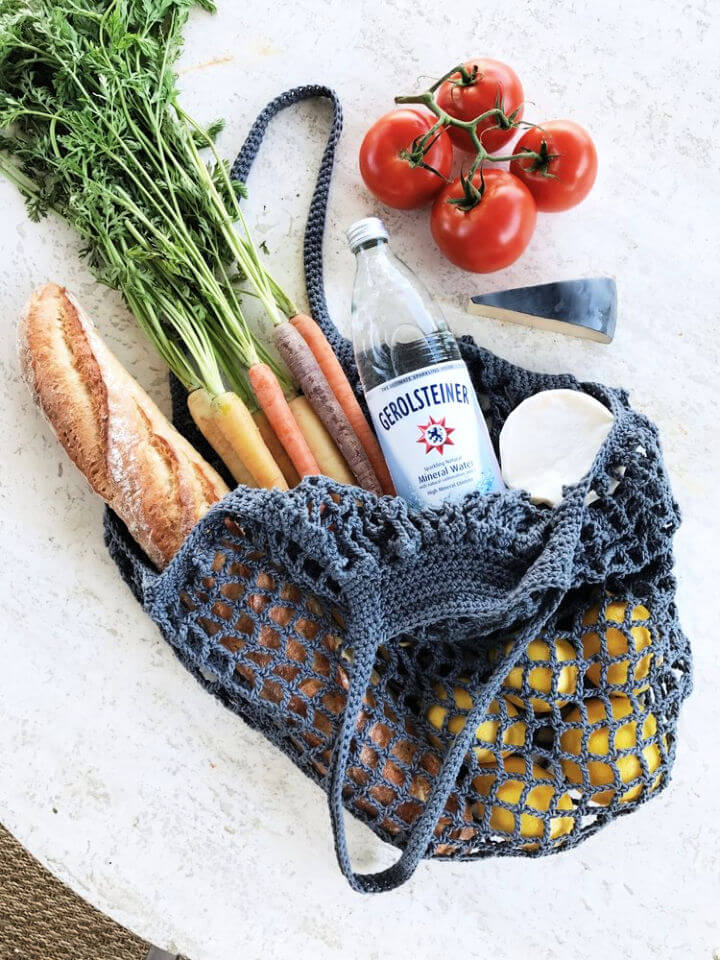 Instead of the plastic bags that are not much durable to hold the weight of your shopping, you can crochet yourself this lovely French market bag. This bag is gorgeous, totally sturdy to hold a lot of your grocery shopping, and stylish to flaunt around too. Check out the details of crocheting this bag here with a free pattern! twoofwands
15. Free Crochet Snow Angel Cardigan Pattern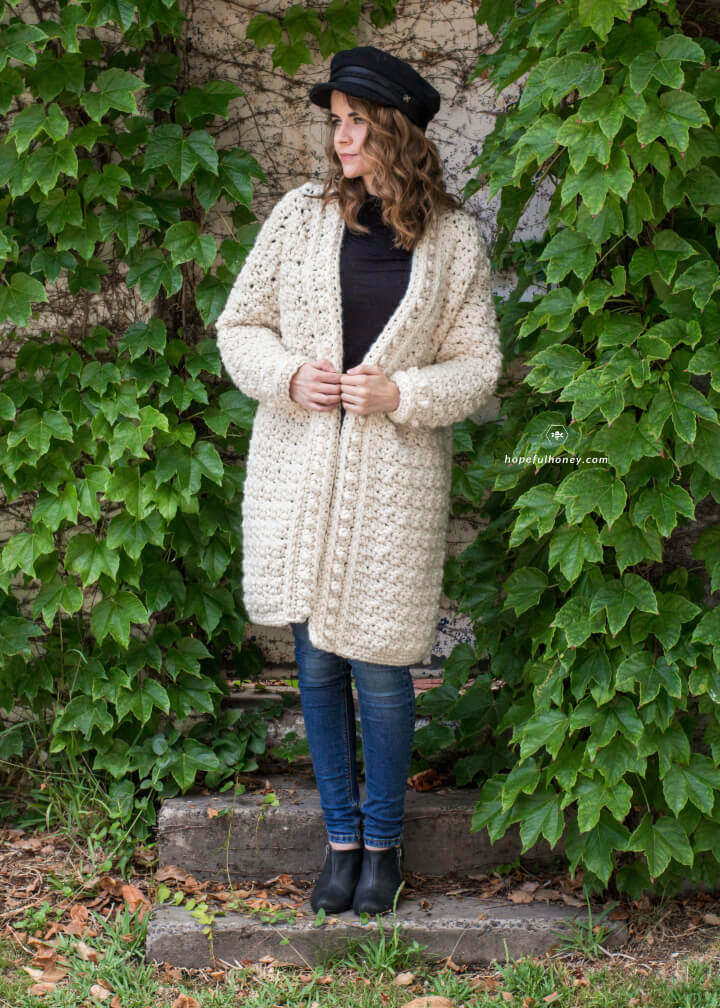 We always wonder how celebrities have those gorgeous cardigans and look so stylish and divas, but now you can also look the same while wearing this crochet snow angel cardigan. So grab the white yarn and get your hands on the pattern here to add this lovely cardigan to your wardrobe. Pattern with details here! hopefulhoney
Related Craft Ideas to Make and Sell
Crafts to Make and Sell: We'll show you crafts that are easy to make and sell but don't look cheap. You'll be surprised at how much profit you can make from these crafts.
Crochet Cardigan Patterns: A huge collection of free crochet cardigan patterns for any season. Patterns include classic cardigans, boleros, shrugs, jackets — and more.
Conclusion:
While we can't predict with 100% certainty what will be the top selling crochet items in 2022 and 2023, we can make some educated guesses. Based on current trends and past success stories, these are our top picks for the crochet items that are likely to sell well over the next few years. Do you have a favorite item on this list? Or maybe you've had success crocheting something different altogether? We want to hear from you!