Crocheting is a great activity for beginners, and crochet golf club covers do the perfect project! Look no further – we've gathered a list of Find 6 free crochet golf club cover patterns with step by step instructions, so you can easily crochet golf club covers pattern. The free crochet patterns are also in PDF format and printable, allowing you to keep them handy for quick reference. These fun crochet animal golf club cover patterns look amazing and protect from scratches, dings or dirt – choose one today and make crochet golf more enjoyable with these 6 free easy crochet golf club covers!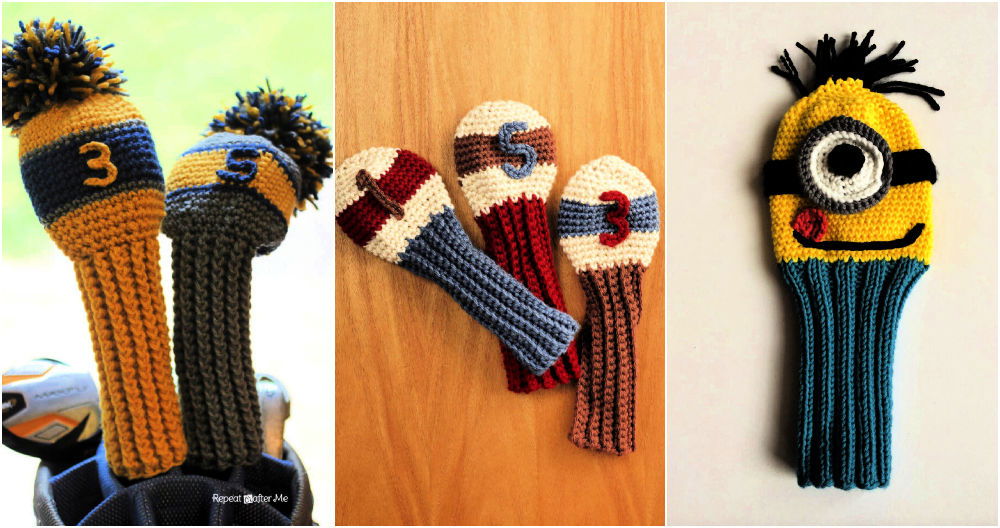 Can you crochet golf club covers?
Yes, you can crochet golf club covers. It's a fairly simple process that involves stitching yarn around the clubs to create a snug fit and decorative pattern. Crocheting your own golf club covers is also an excellent opportunity to express creativity, as you can choose different colors and textures of yarn to work with. There are plenty of online tutorials available to help you get started with this project.
What is the point of golf club covers?
Golf club covers to protect from dirt, dust, moisture and weather. They can help keep golf clubs in good condition for longer and also prevent accidents when carrying them by making them easier to grip. Additionally, they can make it easier to identify each club as you go along and add a bit of personality with custom designs and colors. Ultimately, golf club covers can help keep your clubs in tip-top shape.
The main point of golf club covers is to protect the clubs and make it easier to transport them while also adding a touch of style. They are an important part of any golfer's bag and can be great conversation starters.
How do you put a cover on a golf club?
To put a cover on a golf club, start by finding the correct size for your club. Attach the cord or loop of the cover to the head of the club first. Next, pull down the remainder of the cover and ensure it is snug but not too tight around all sides of the club head. Finally, fasten any Velcro or snaps to secure the cover in place. Enjoy your new covered golf club!
1. Crochet Golf Club Cover Pattern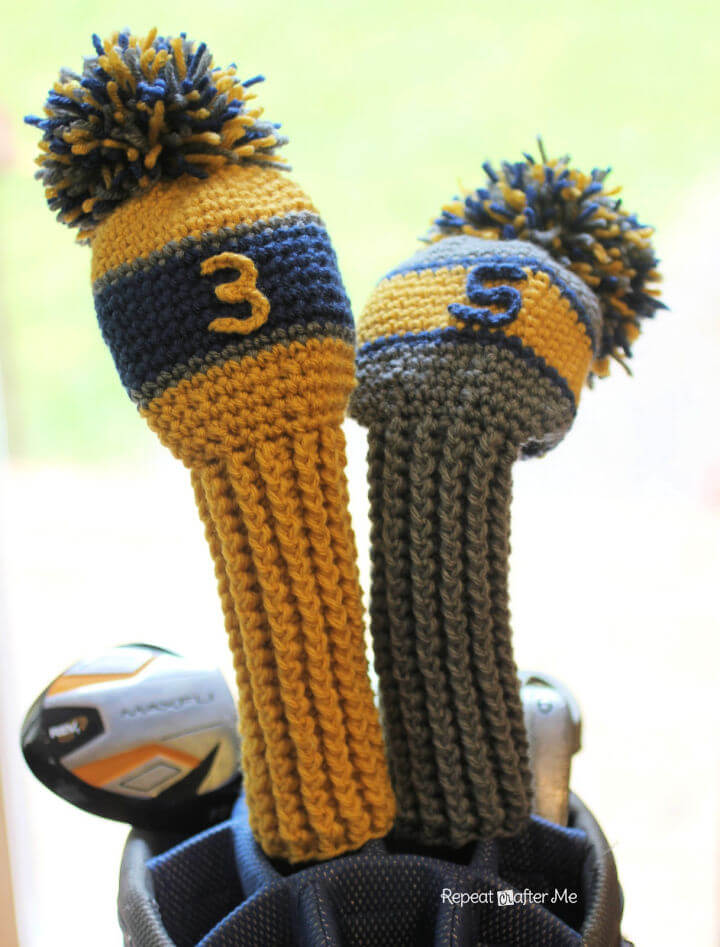 The best gift for a golf player is the pair of these handmade crochet golf club covers. The covers have been crocheted in the golfer's favorite colors with the wood numbers for a more custom appeal. You can do the same to get the personalized touches in your crocheted golf club covers, and the pattern is here! repeatcrafterme
2. Red Heart Crochet Golf Headcovers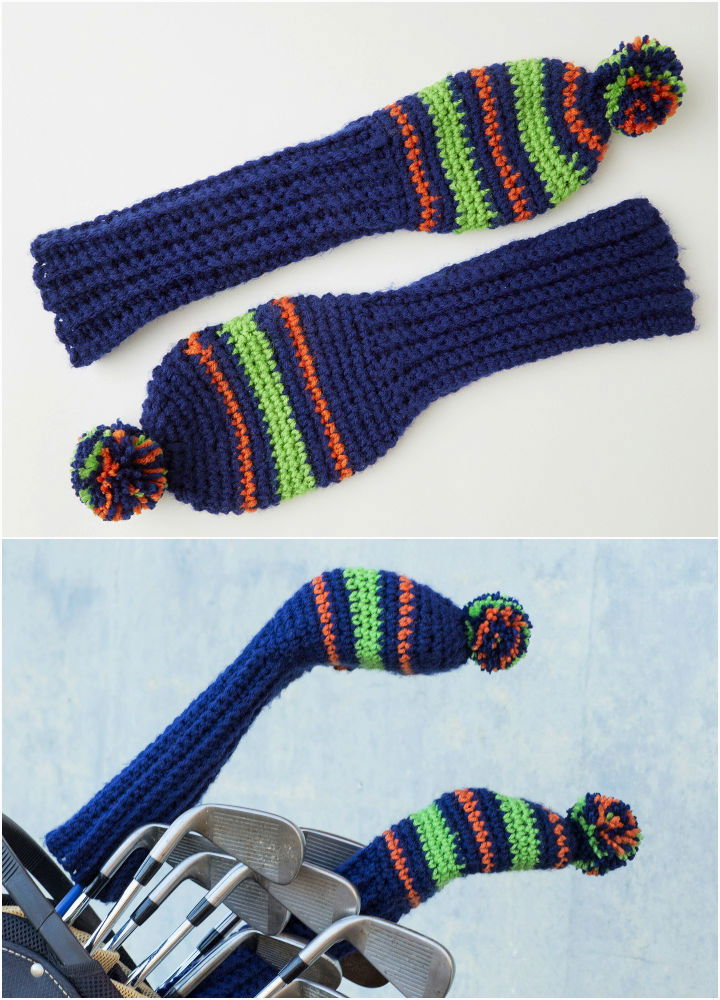 Golfers are in love with golf club kits, and thus, making them these cute and colorful crochet golf club covers would be a great idea to show some love and care for their gold passion. For the yarn's color, you can take inspiration from their favorite things like movies, magazines, and more. Easy and free pattern here for these cute golf club covers! yarnspirations
3. Golf Club Covers and Towel – Free Crochet Pattern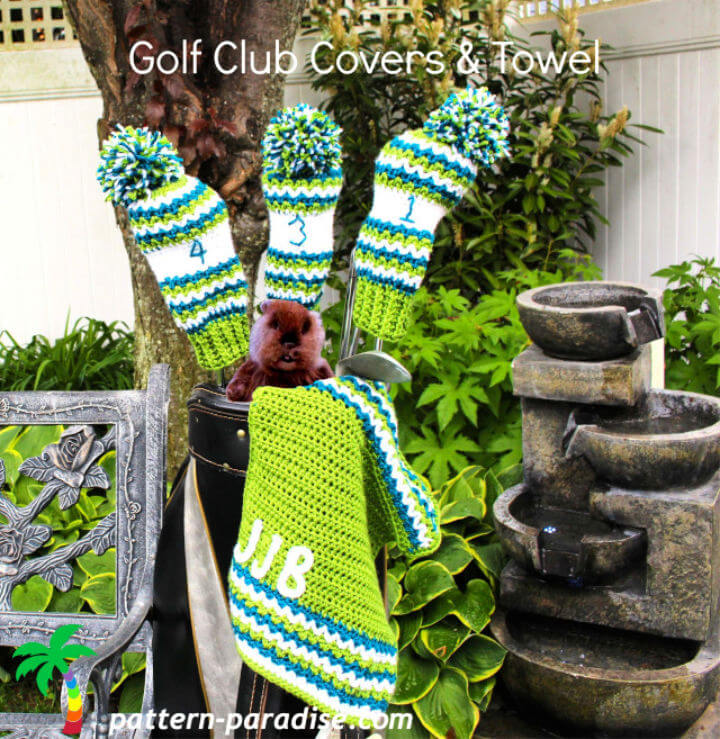 Surprise your father on father's day with this gorgeous and totally functional gift of the crochet golf club covers and the towel pattern. Vibrant-hued yarn covers the wood stitched numbers and a lettered towel for a complete custom and personalized possession. Check out the free pattern here! pattern paradise
4. Easy to Crochet Golf Club Covers Pattern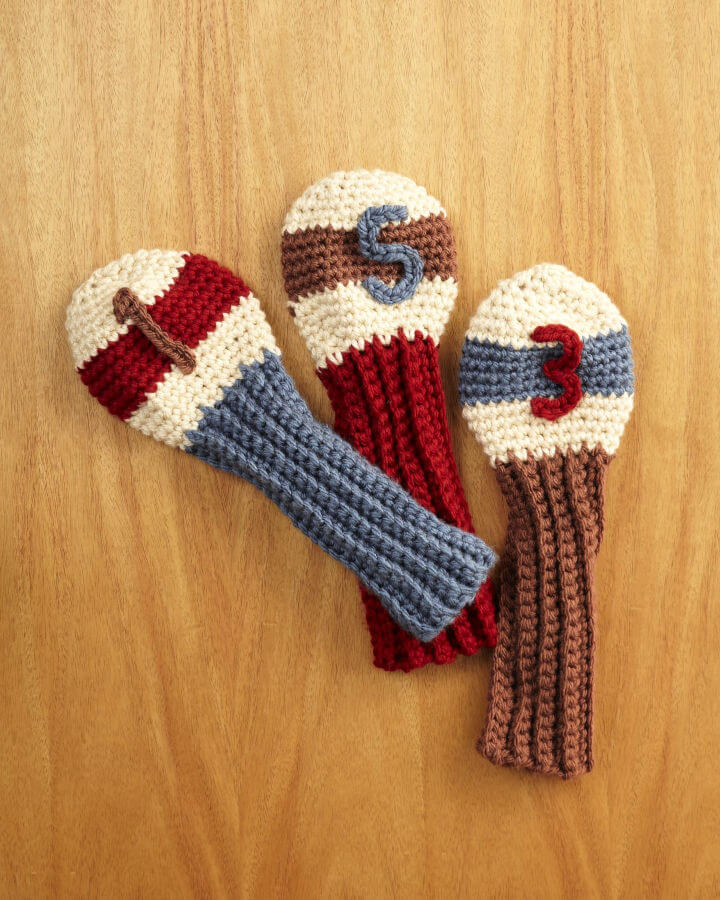 If your anniversary is coming soon and you need a fun gift for your love, then you should really be getting your hands on this idea of crochet golf club covers. You can crochet up these crochet golf club covers with some cute and pretty yarn hues with the number of their wooden pieces stitched on each. The free pattern can be gained here with all the details and instructions! lionbrand
5. Crochet Yoda and Mickey Mouse Golf Club Covers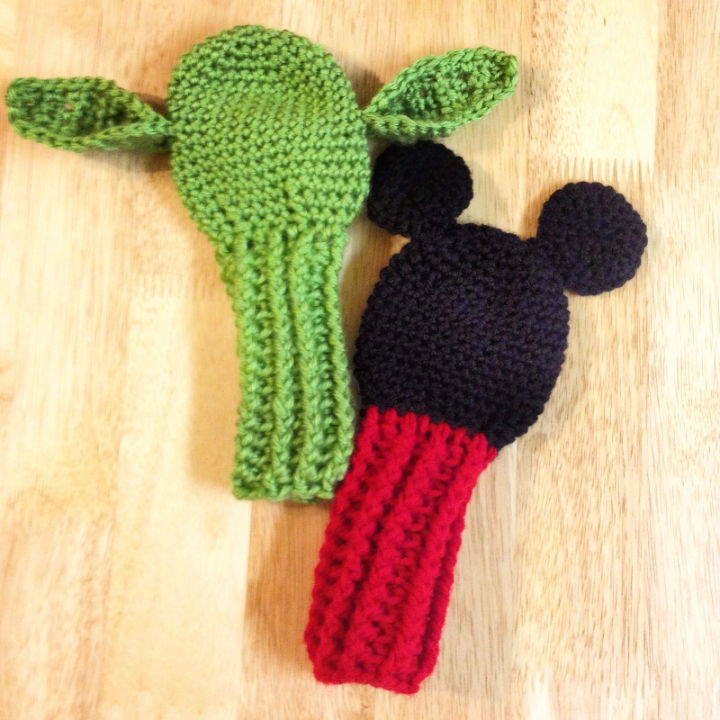 Make your Dads feel special on their special day with these adorable and cute crochet Yoda and Mickey golf club covers. There can be many more designs and patterns for the covers, but these Yoda and Mickey club covers are just the cutest and unique and fun looking. The free and easy pattern here! ravelry
6. Crochet Minion Golf Cover Pattern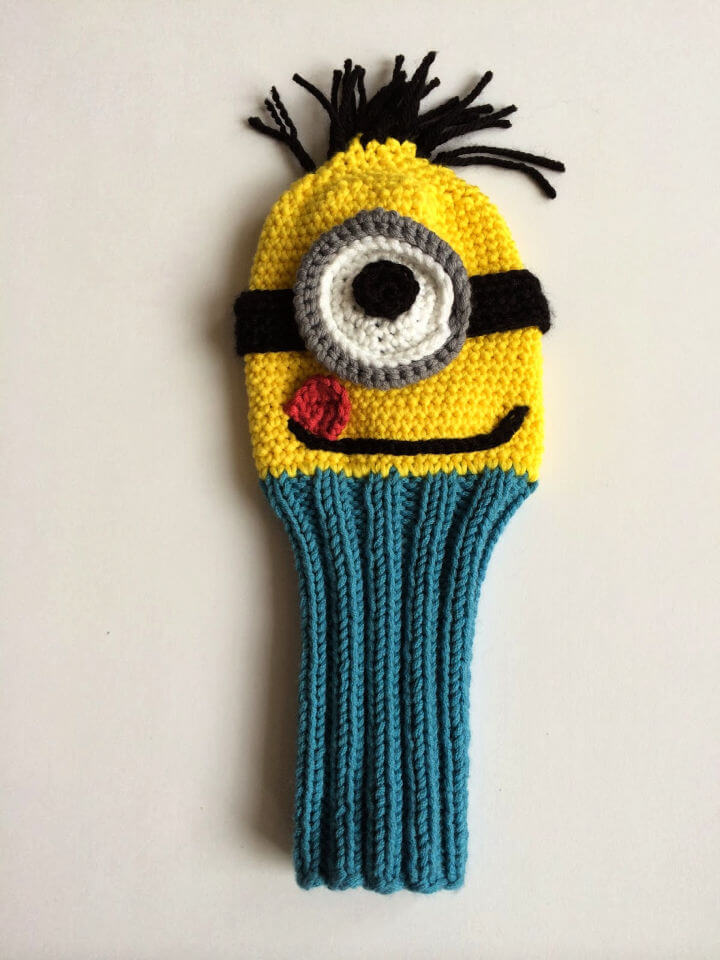 If minions are one of your husband's favorite characters, then making these minion styled golf club covers would be the best gift idea for their birthday or the anniversary. The minion is super easy and quick to be crocheted up with minion yarn hues, and here we have brought you the complete tutorial! annoocrochet
Related DIY Projects and Ideas
Crochet Phone Case Patterns: Crochet mobile phone cases are a fun way to personalize your device and protect it at the same time. With this list of free crochet patterns, you'll be able to make your own phone case in no time!
Crochet Tissue Box Covers: Need a crochet pattern for a tissue box cover? Get free tissue box cover crochet patterns that are inspired by many different cultures and styles, so you're sure to find something that suits your needs.
Crochet Pillow Patterns: Learn how to crochet pillow with these free crochet patterns that will make any home feel cozy and warm for Valentine's Day, or any time of the year.
Mason Jar Cozy Patterns: Enjoy these free crochet jar cozy patterns for any occasion. Each pattern has step-by-step instructions, photos, and a materials list that you can use to make your own jar cozy.
Crochet Hat Patterns: We have a huge collection of crochet hat patterns for 100% free. Whether you are looking for a new hat to wear out to the gym, or a cute pattern to make for your kids, we have something in our database that you'll love.
Crochet Heart Patterns: You've probably seen these little hearts everywhere, and it's time to learn how to make them for yourself. This post will teach you how to crochet a heart in just one hour!
Teddy Bear Patterns: With these free crochet patterns, you can create a teddy bear that's perfect for someone you love. You'll have plenty of time to make a few for yourself while crocheting!
Conclusion:
Now that you know how to crochet a golf club cover, it's time to choose your pattern. If you're looking for something quick and easy, 6 free crochet golf club cover patterns with step by step instructions are for you. And if you're feeling ambitious, there are plenty of other patterns out there waiting to be discovered. So get hooking!