Boost fun of king and queen themed parties by making these simple DIY Paper Crown Ideas. Making crowns template with a paper of choice will be an exciting experience; the cutest paper crafts to do with your kids. Paper made crowns and tiaras will rock pair up beautifully with the Halloween costumes. Decorate them with a wide variety of things like gemstones, glitter paper, flowers, lace, etc. How to make a paper crown? Craft the best possible designs with these 15 DIY Paper Crowns, sharing all the creative patterns to the day.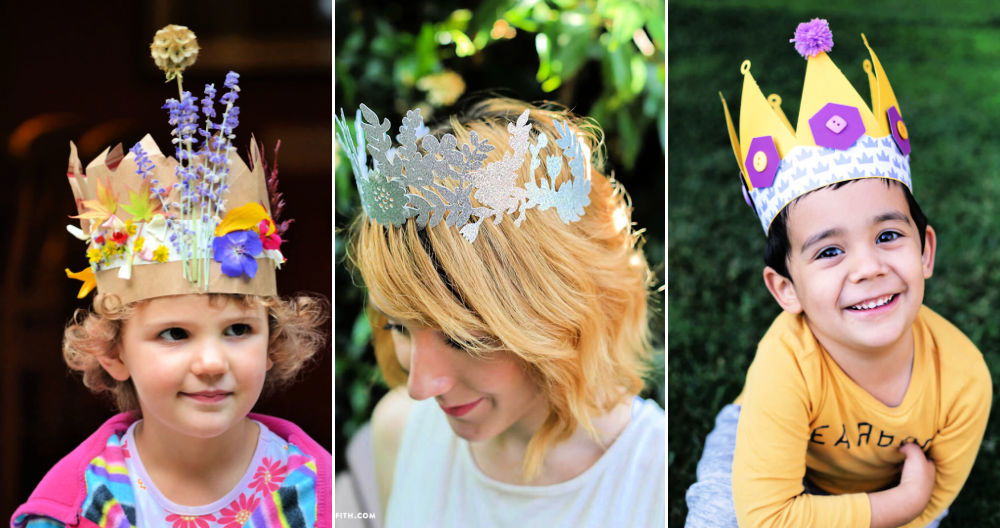 They are just the best prop for birthday parties and will be a big must-have for your little girl's princess to dress up in a school function. Whip up brilliant crowns out of recycled toilet paper rolls; use your creativity to cut precious fairy crowns out of cardboard and glitter paper. It would be best if you did fantastic work with scissors and glue while doing these papercrafts.
Find here free DIY crown printables and templates along with step-by-step instructions and tutorials to craft a paper crown like a pro. Take a one minute tour of all the DIY paper crown ideas and duplicate your favorite DIY crown .
1. Paper Crown for Little Ones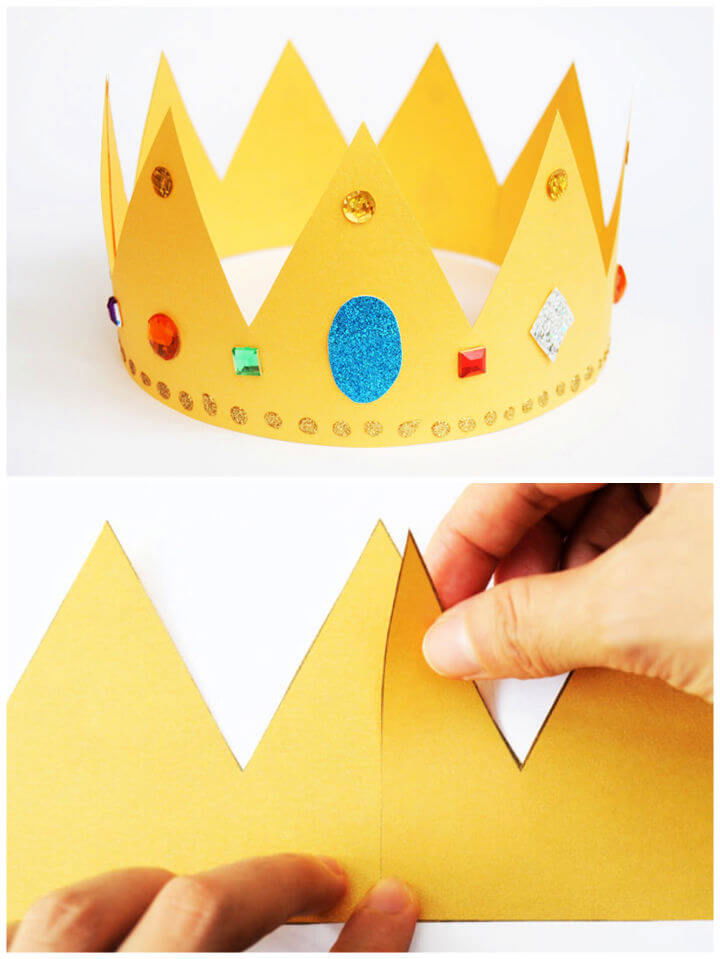 Make your little ones feel like the king on his birthday with this handmade DIY paper crown. Instead of the caps, these lovely paper crowns would bring more joy to the kids. They are super easy to create and decorate with feasible supplies and crafty tools. Tutorial here firstpalette
2. How to Make a Paper Crown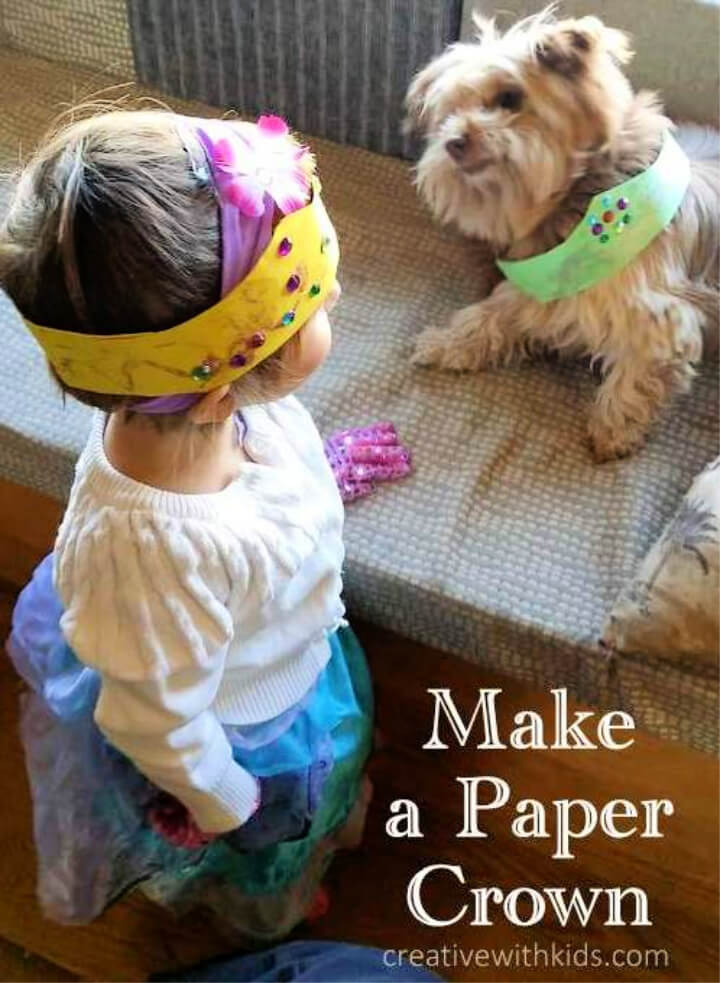 The kids are so easy to please with so some fun crafts just like these adorable paper crowns. You can use any of the colors of the papers to make these adorable crowns. You can embellish them with gems for a more realistic and rich look. Get the how-to here! skiptomylou
3. Fun DIY Paper Crown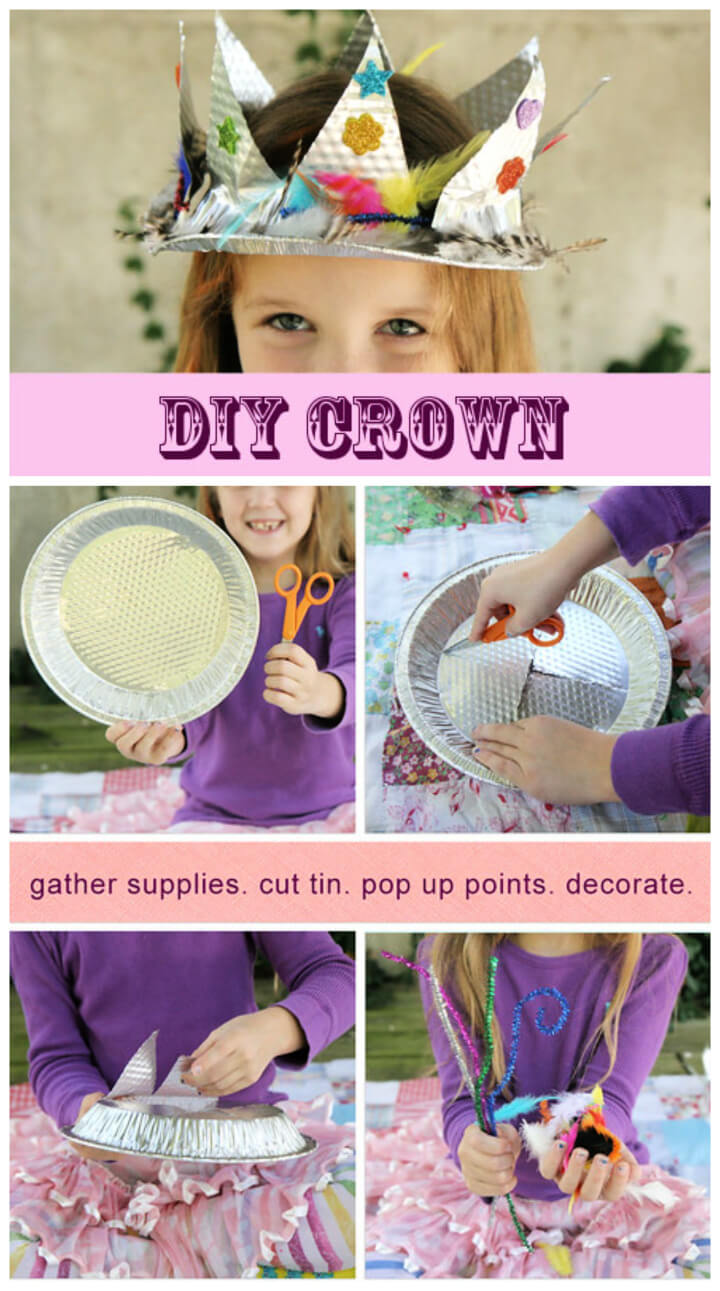 The crowns are the part of so many dress-ups, and for the wild little girls, this one is so perfect. The pie plate here has been turned into a lovely crown with some pizza cut. Some feathers and glittery hearts and stars have been used to decorate the crown for a charming and catchy look. skunkboy
4. Make Paper Crows – Autumn Crafts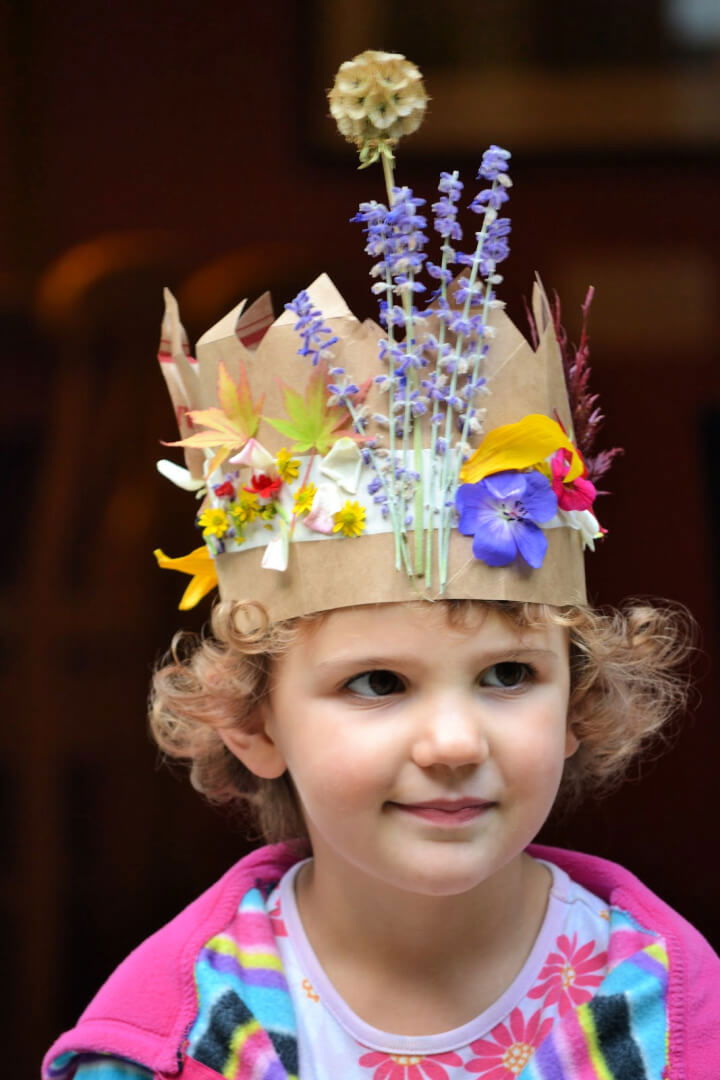 Here is another fun autumn craft to do with your kids at home. This lovely paper crown has been made out of a brown plain paper and embellished with lovely flowers that you can gather from your surroundings. Both boys and girls would love these adorable autumn crowns. smallhandsbig
5. Toilet Paper Roll Birthday Crowns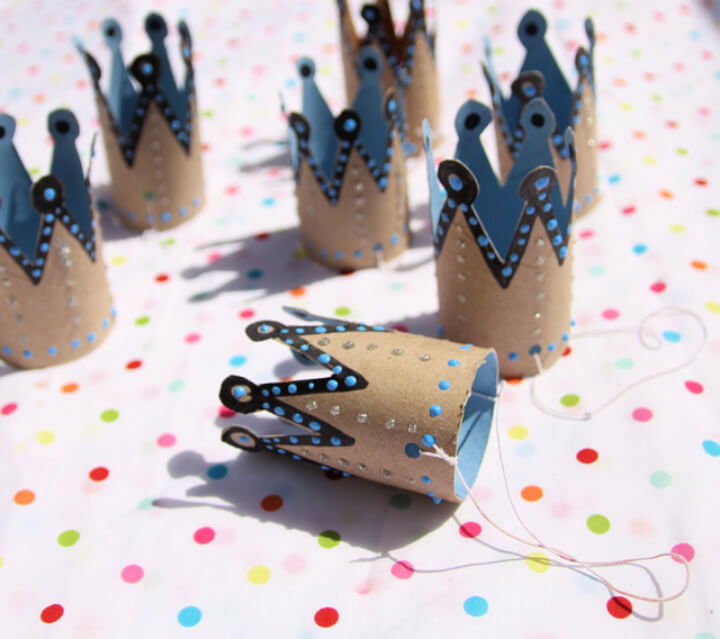 Start collecting the toilet rolls if your little one's birthday is coming up. You can make these super cool and cute DIY toilet paper tool birthday crowns nicely replaced the birthday caps. Not only for the birthday boy or girl, but you can also create a whole bunch for their friends. creativejewish
6. Cardboard Crown Kids Craft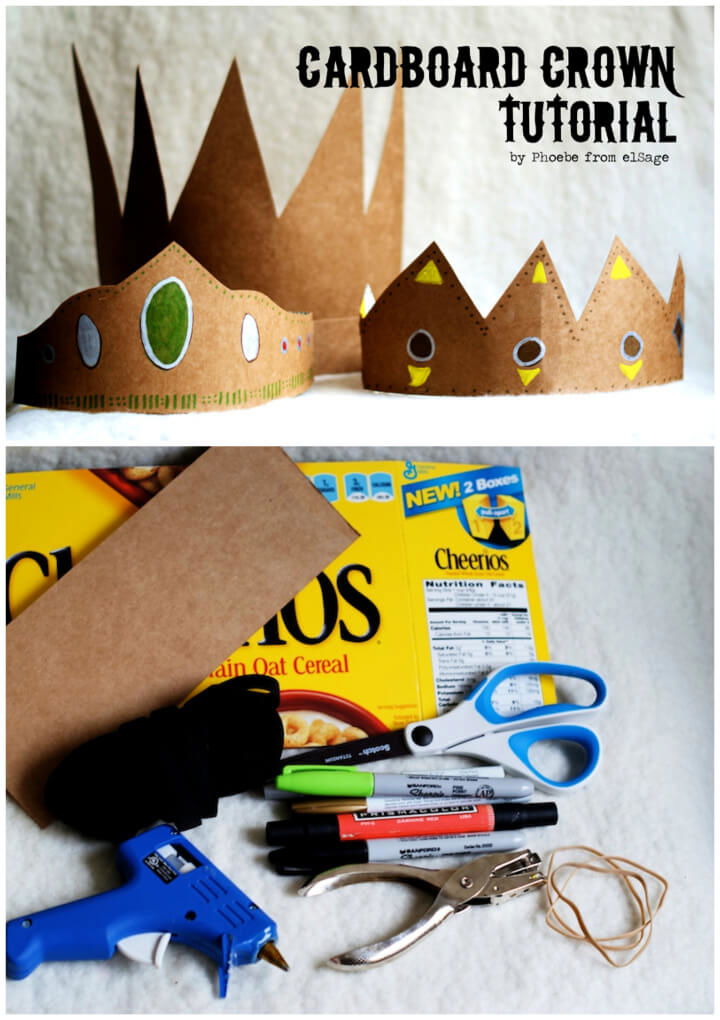 Little ones love playing the plays where they can act as their favorite characters. Many of their role plays involve the kinds, so to incorporate their dress up, you can make them adorable crowns from the cardboard. These crowns would make perfect birthday hats too. Complete how-to here! firstpalette
7. Handmade Paper Crown for Everyone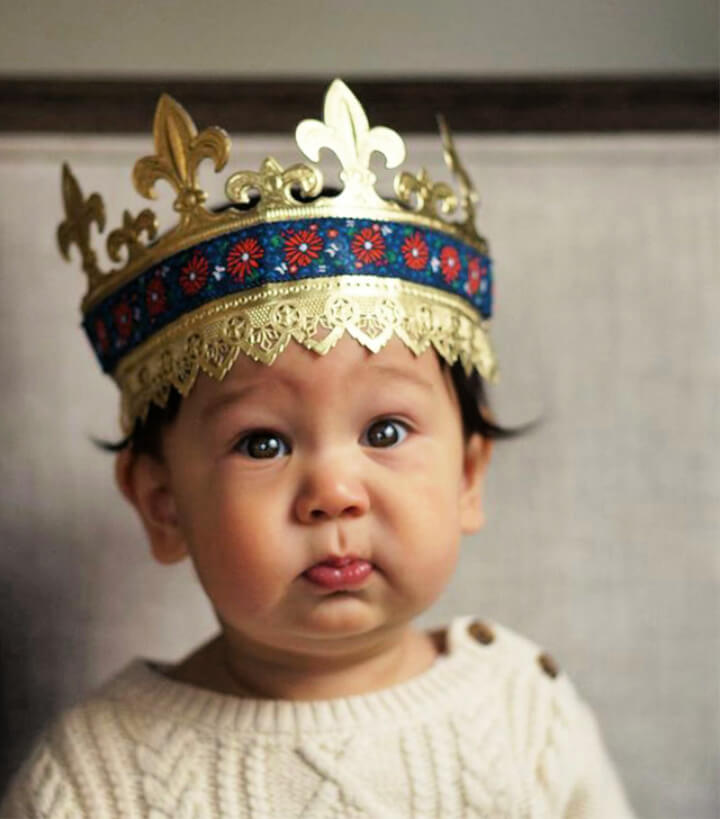 Party hats are fun, and if you make these handmade paper crowns, you will make everyone drool over. So for your next festivity, you can create these so sparkly and cute crowns. Using Dresden trims and vintage ribbons, these crowns are so much fun to make. honestlyyum
8. Paper Crown for Celebrating Kids' Birthday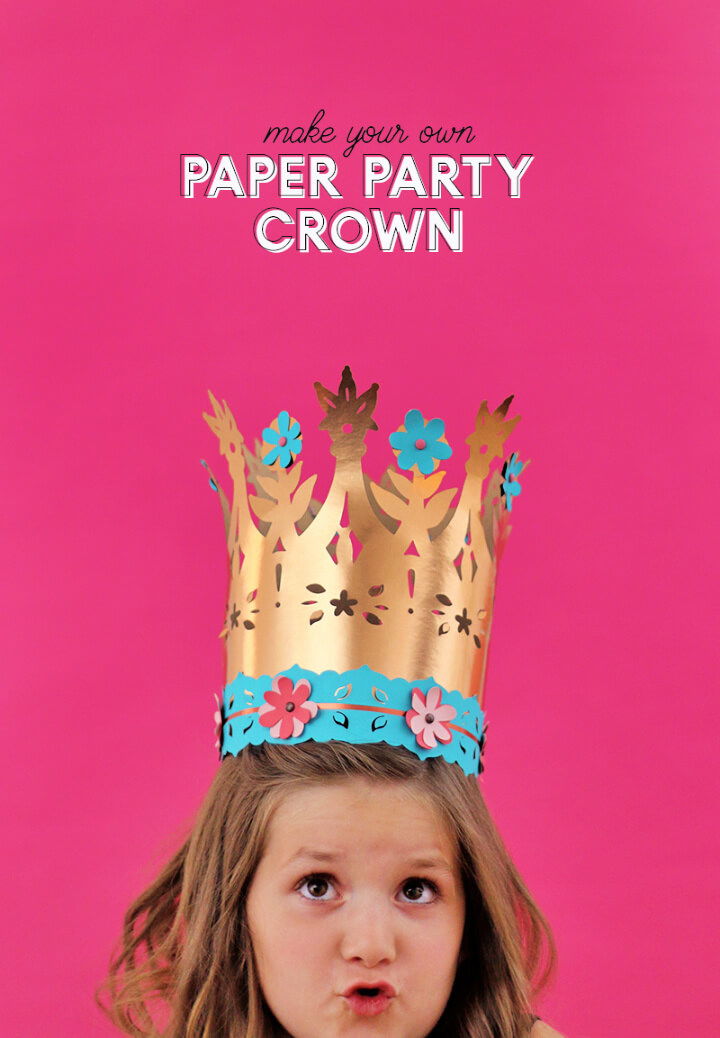 Let your little princess look like an actual one on her birthday with this adorable paper crown. Using colorful cardstock, you can easily create this adorable and cute birthday crown for your girl. The crown would really add a lot to the beauty and charm of the birthday girl for sure. persialou
Also, Find these DIY birthday cards with tips and instructions to make Birthday cards yourself.
9. DIY Fairy Paper Crown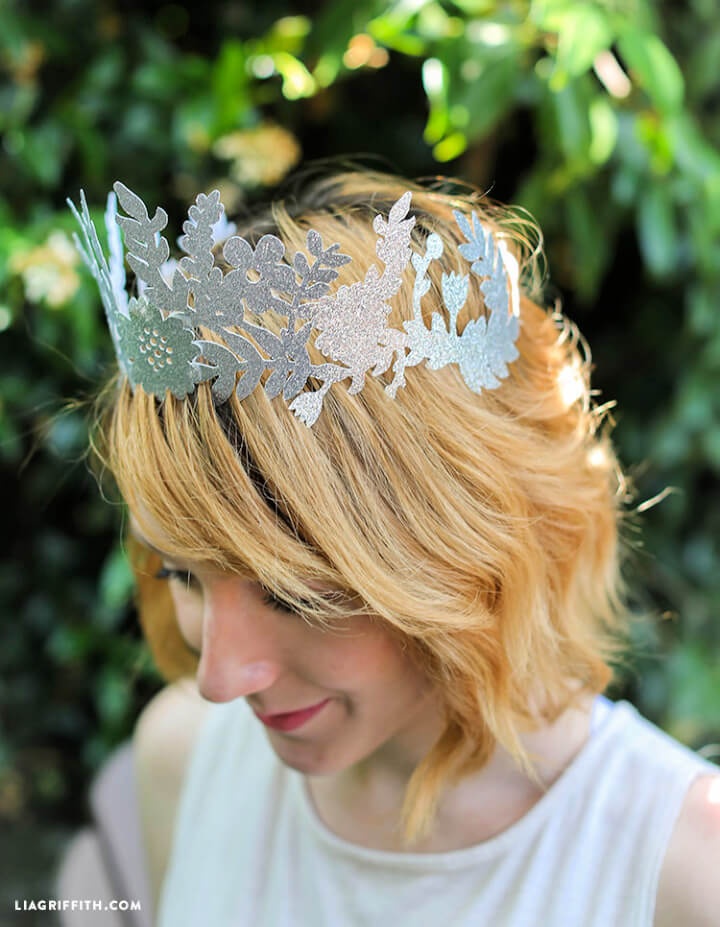 Not only the little boys and girls, but the paper crowns are also so much fun for the adults too. Make your big girl look just like a fairy with a white dress and this silvery-white crown to charm up the whole dress up.  Details here liagriffith
10. Birthday Paper Crown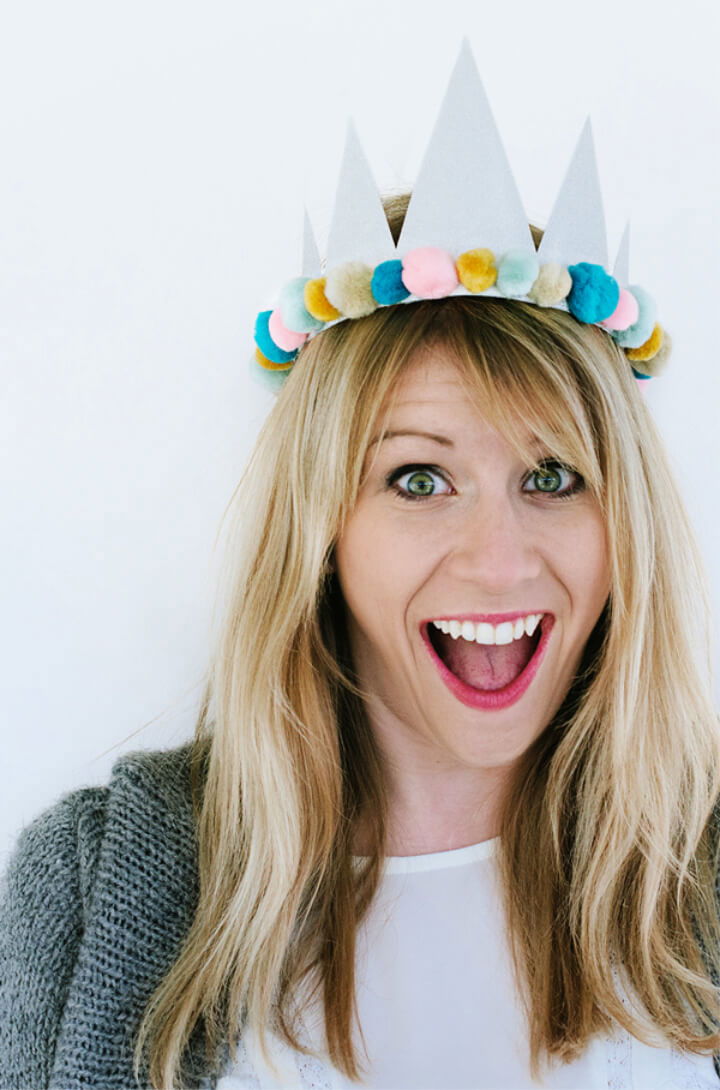 Even the adults can enjoy the paper crowns at the birthdays and have so much fun. These DIY birthday crowns are easy and fun to make with some silver and gold metallic cardstock and pom balls. They would look so amazing over your head and will jazz up a simple dress up too. asubtlerevelry
11. Make Your Own Paper Crown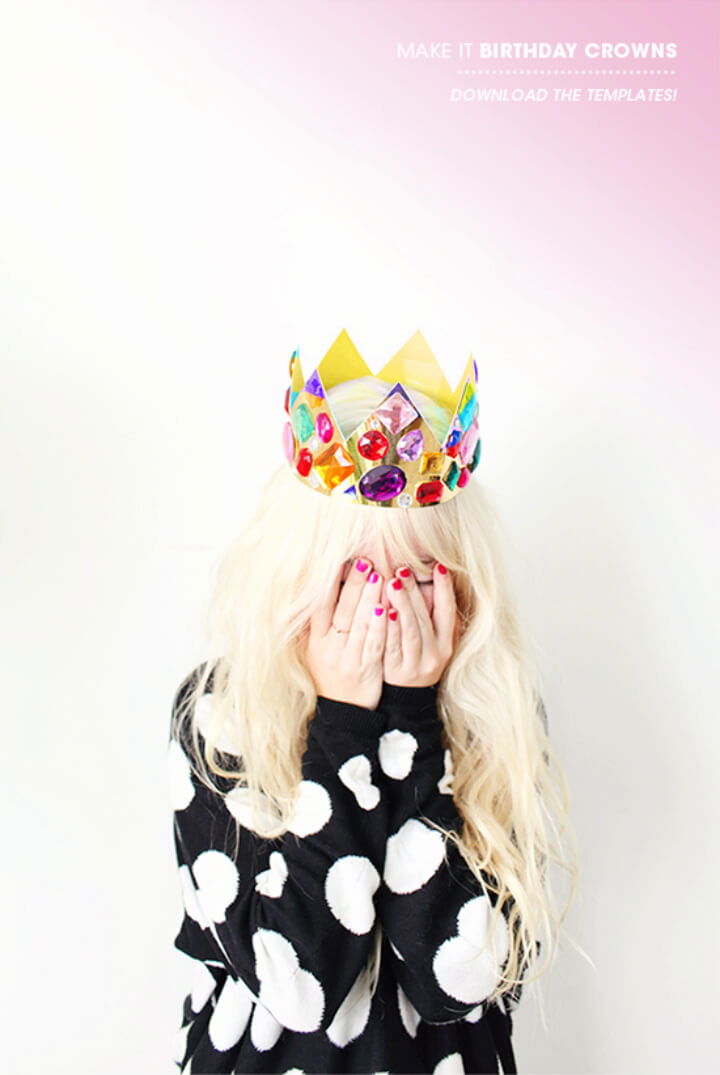 This gorgeous and eye-catching paper crown looks no less than a royal one. You can easily make paper crown template at home to make yourself feel like a queen at any of your home party. They are so easy to create with a golden shade poster board and adorned with a lot of colorful gems, stones, and sequins. designlovefest
12. Origami Paper Crown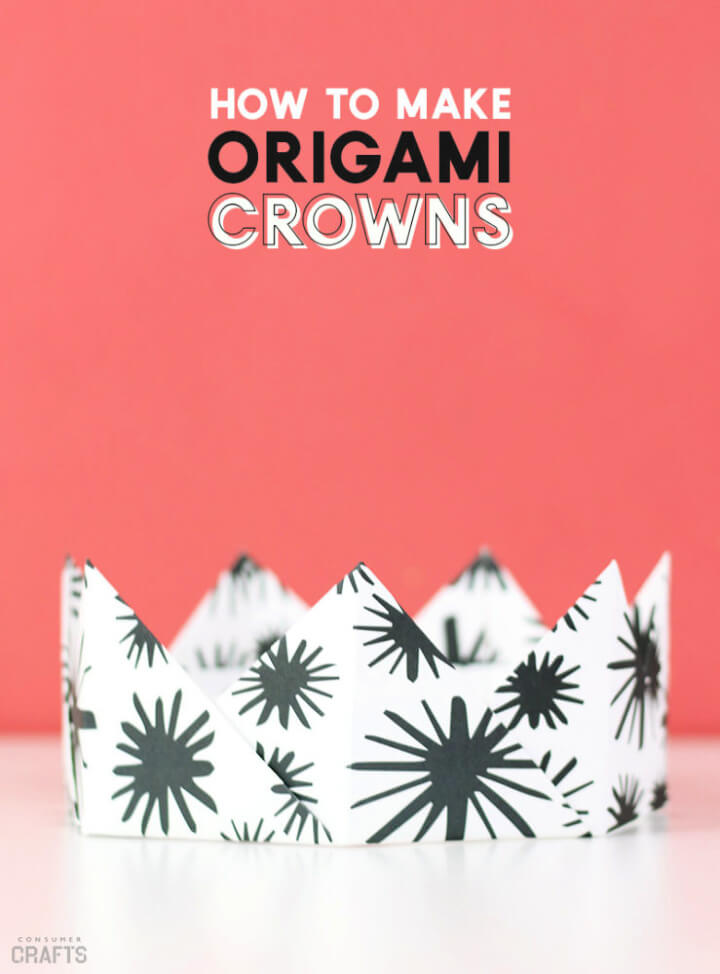 Origami is the new crafting craze, and both the kids and adults love doing it. So here is the idea of getting your hands on this gorgeous paper crown, having been made out of origami art. The lovely printed scrapbook paper has been used for this purpose. Full how-to here consumercrafts
13. Fun and Easy DIY Paper Crown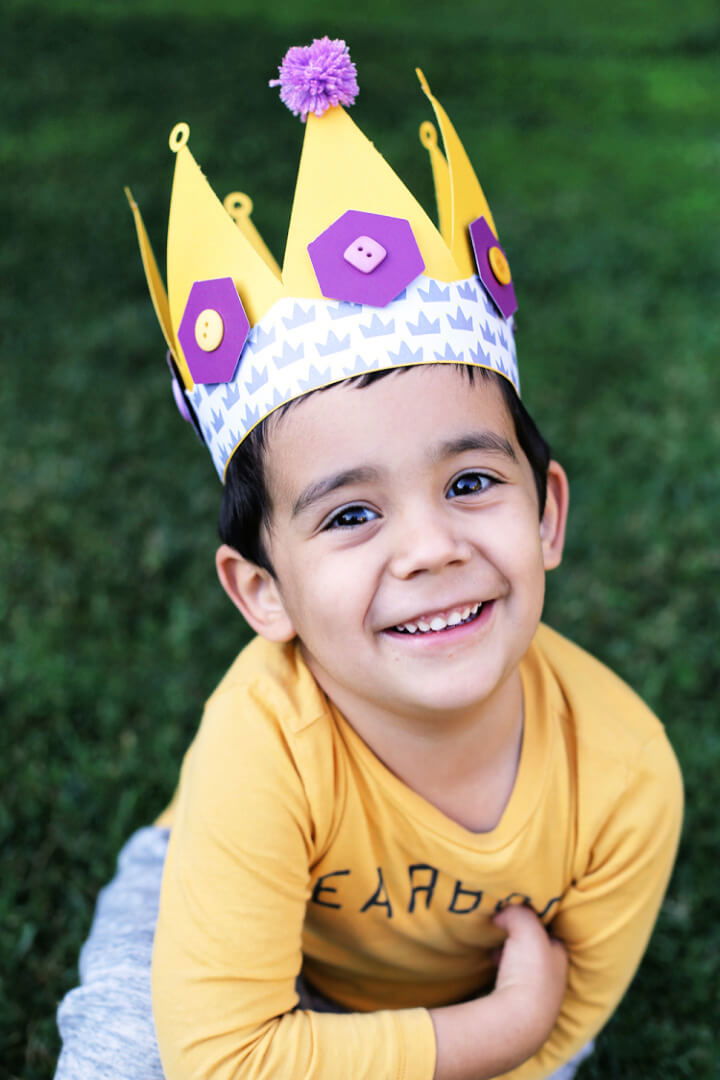 Role plays, birthdays, and Halloween the crown can be made for any of these occasions. Here is this super cute and totally royal looking crown to make from two hues of cardstock. They are so much fun to make with your kids, too, so do get your hands on this paper crown template. wermemory
14. DIY Paper Flower Crown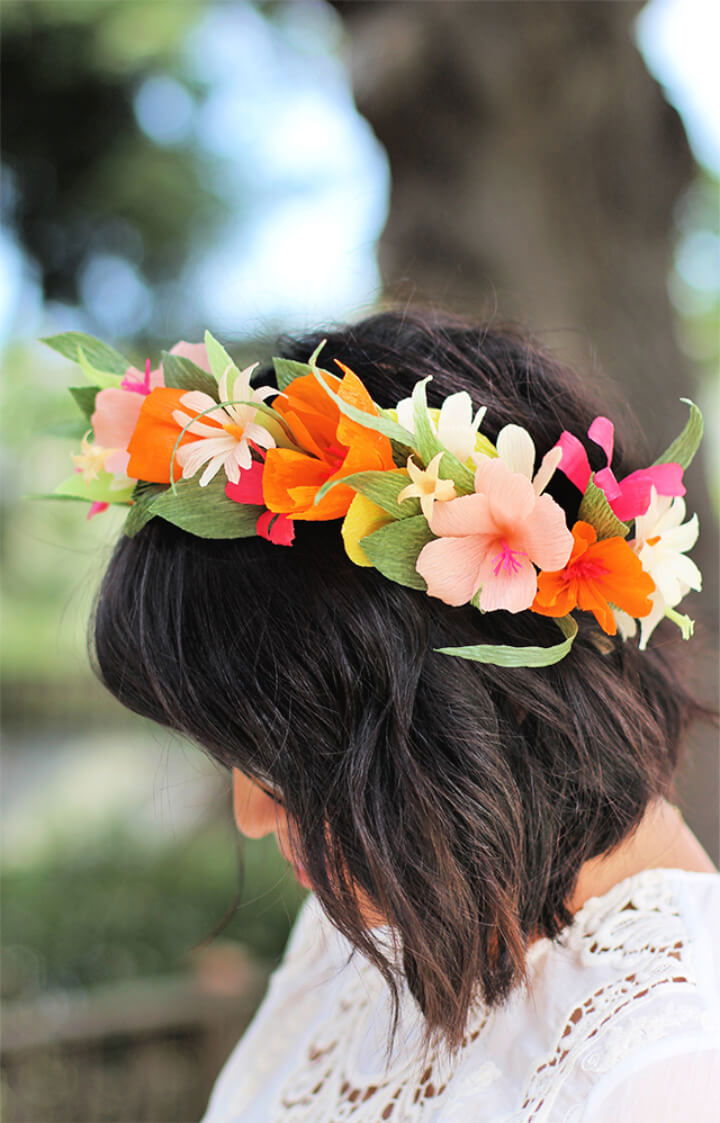 The floral crowns are so much in fashion when the summers are here. Both the little and the young girls love to adorn themselves with adorable flower crowns. You can make a paper flower crown that would last longer than the one with the real flowers. Details here honestlywtf
15. Paper Crowns from Upcycled Wrapping Paper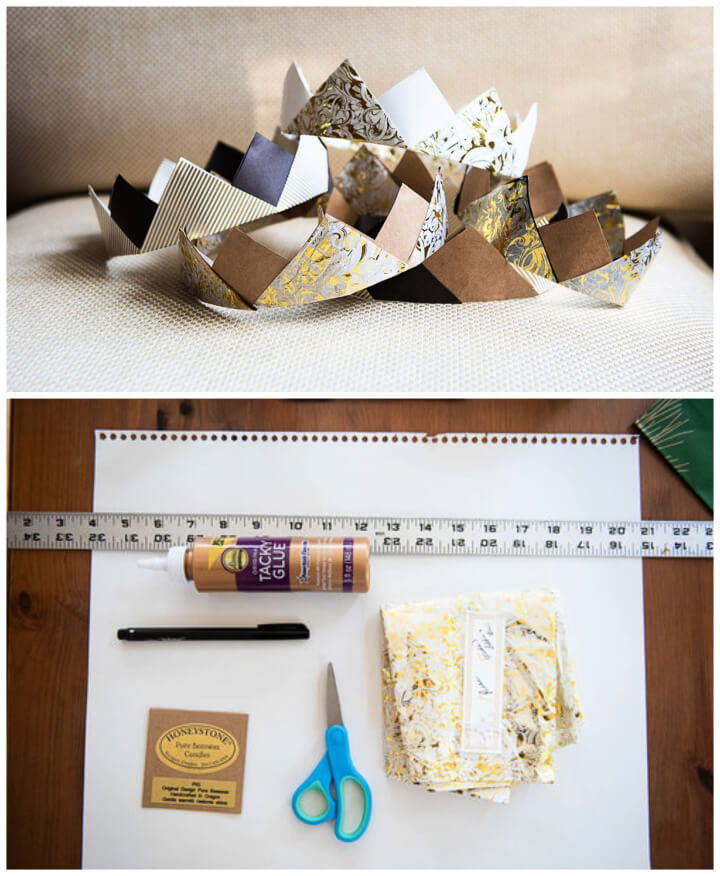 It's time to recycle the wrapping paper, and that too through a really cool and fun paper crown template. Yes, you can make these adorable DIY crowns from the upcycled wrapping paper. They would look so gorgeous on you on your birthday or any other party being celebrated at your place. Details are here compostandcava
16. Paper Spring Floral Crown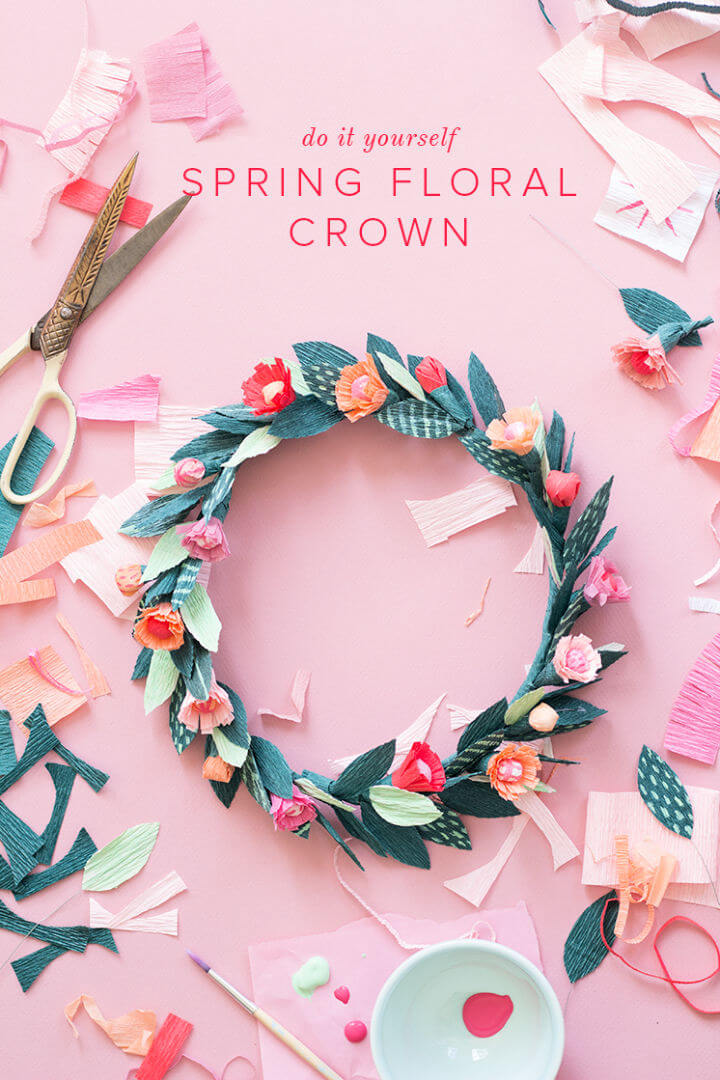 Spring is the season of gorgeous and colorful flowers, and there are so many ways to celebrate it. Making these adorable spring floral crown is just so damn perfect. Using the crepe paper in multiple hues of greens and pinks and the gauge wire, you can easily shape up this pretty crown on your own. thehousethatlars