Spice up your home restyling plan with these 15 DIY plywood flooring ideas. Plywood floors will add a touch of elegance and will be long-lasting due to their enhanced strength and durability features as compared to MDF boards. Plywood is easy to clean and paint, and due to a couple of more reasons, the plywood floors become better than the hardwood and laminate flooring. However, each type of wood has its pros and cons. If you have decided to come up with a graceful wood floor adding warmth to room ambiance, then go with these 15 DIY Plywood Flooring Projects, which will help in thoroughly with step-by-step instructions to build a plywood floor from scratch. The involvement of insanely smart strategies will make the work a bit easier for sure.
After this, you will also get the guides for choosing and applying the best grouting. Using custom spacers will bring precision to plywood flooring, and using a subtle finish like Minwax polyurethane may be water-based, will bring enticing luster, and shine on the plywood flooring. You will also get tips for a durable finish in these DIY plywood flooring projects.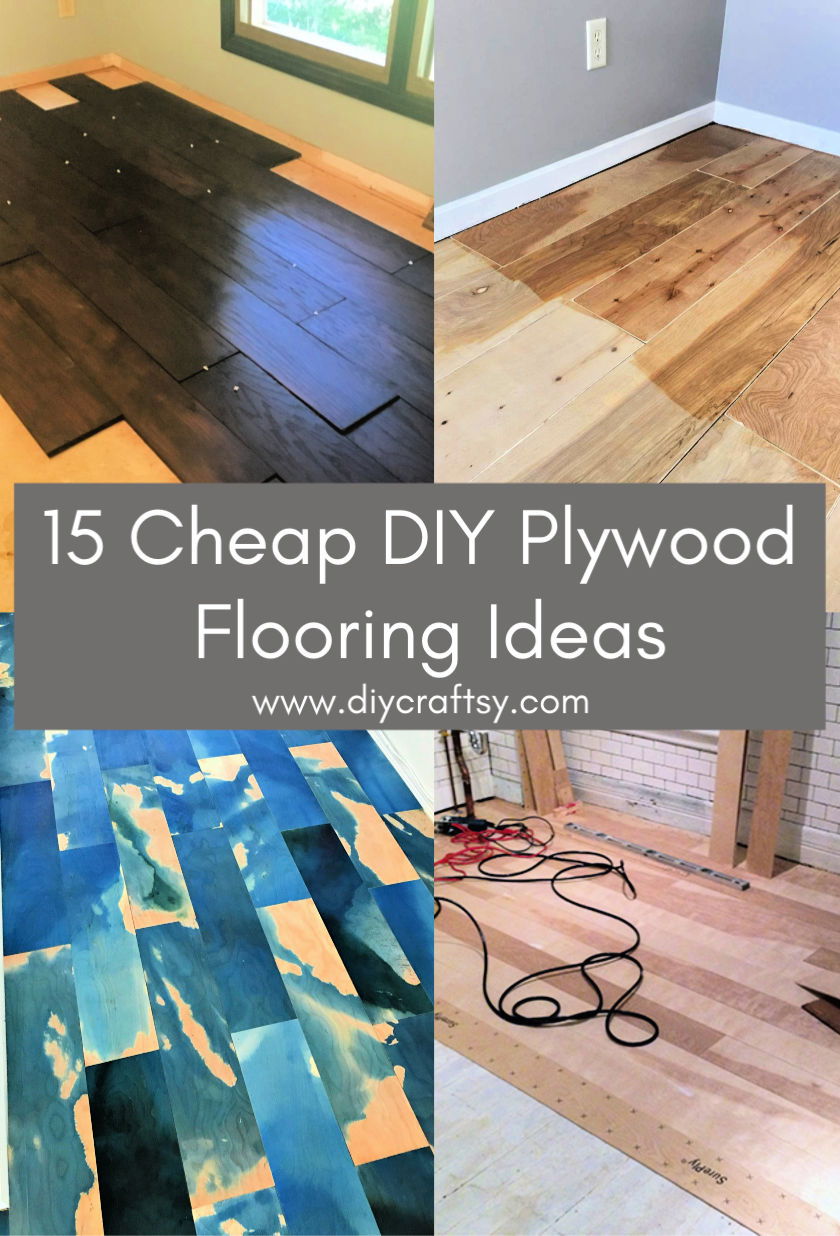 Enjoy the wood flooring on a low-maintenance but with an enhanced visual look of your room and better quality of air with these plywood flooring hacks. I know you want to know the cost and how long does plywood flooring last? They are cost-efficient and long-lasting at the same time, adding significant value to a home.
1. How to Make Custom Plywood Floor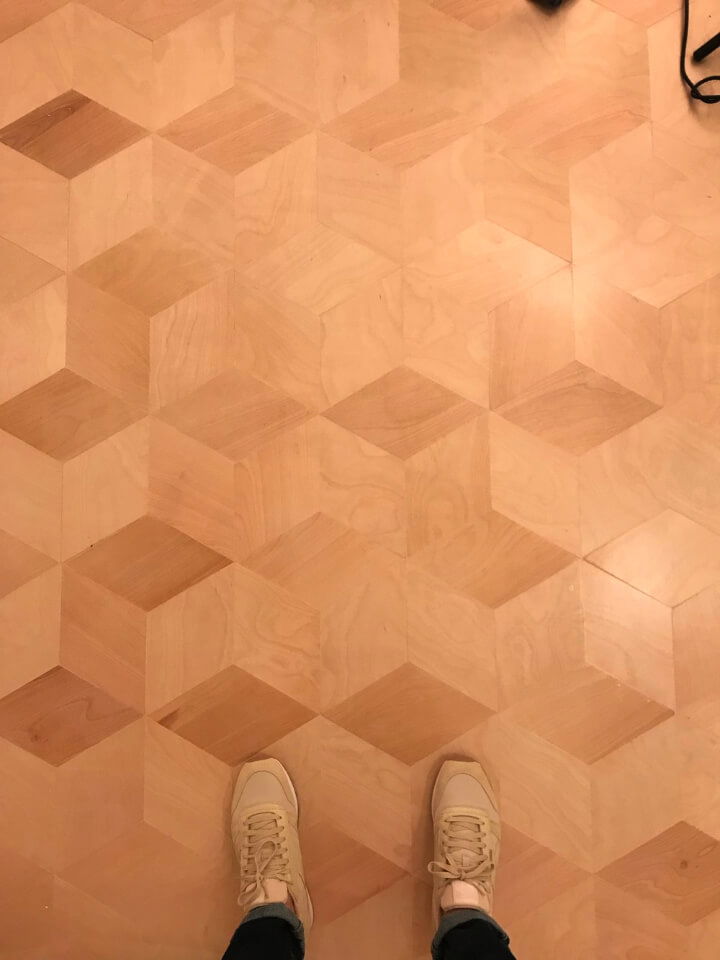 Plywood flooring is a must to add the type of flooring when need to get an interior look modern, will also help insulate the room. Take the plywood into strips and cut the parallelograms that can be fit together, making a hexagon and a 3D plywood flooring with a repeated wood cub pattern. Use spacers, apply grout, and finish with water-based polyurethane for shine on the wood grains. Full plans here modernbuilds
2. DIY Plywood Flooring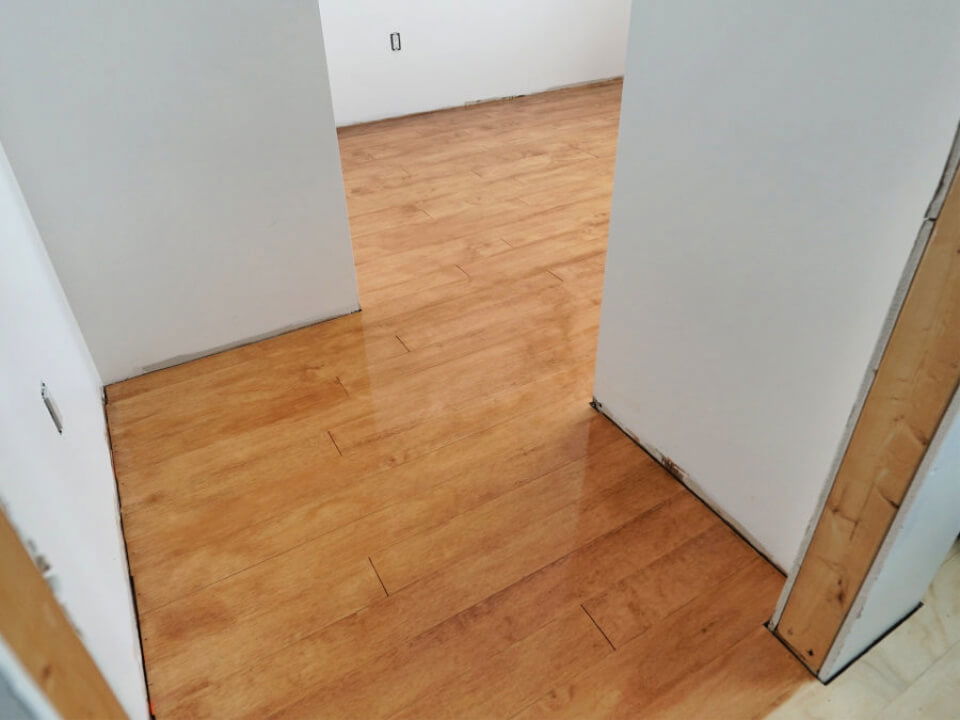 Not in a position to hire the professional for installing quick wood floors? Then be your boss and install elegant plywood flooring. Get all the tips and tricks from this given tutorial, will help how to cut, adhere, and put together with plywood slats with spacers in between for a leveled wood flooring. You will also be guides for giving a durable finish, will bring luster on the wood surfaces. ibuildit
3. Marbled and Plywood Floor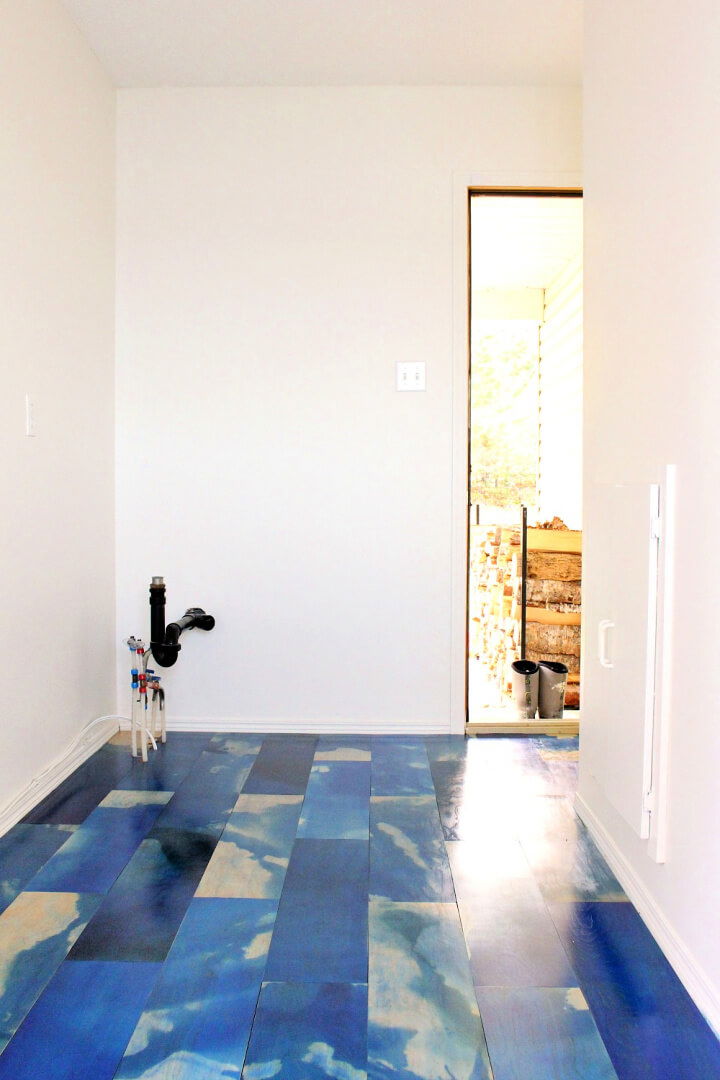 Feature both a glam wooden touch and marble effect in a particular room ambiance with this marbled plywood wood floor. Marbleize the plywood slats with watercolor coats, put them together for the floor, and adhere in place using a premium construction adhesive while keep on leveling. Use tools like a compressor, air nailer and a caulking gun, etc., to make your work easier. Give a sparkly finish using water-based polyurethane. danslelakehouse
4. How to Install Plywood Flooring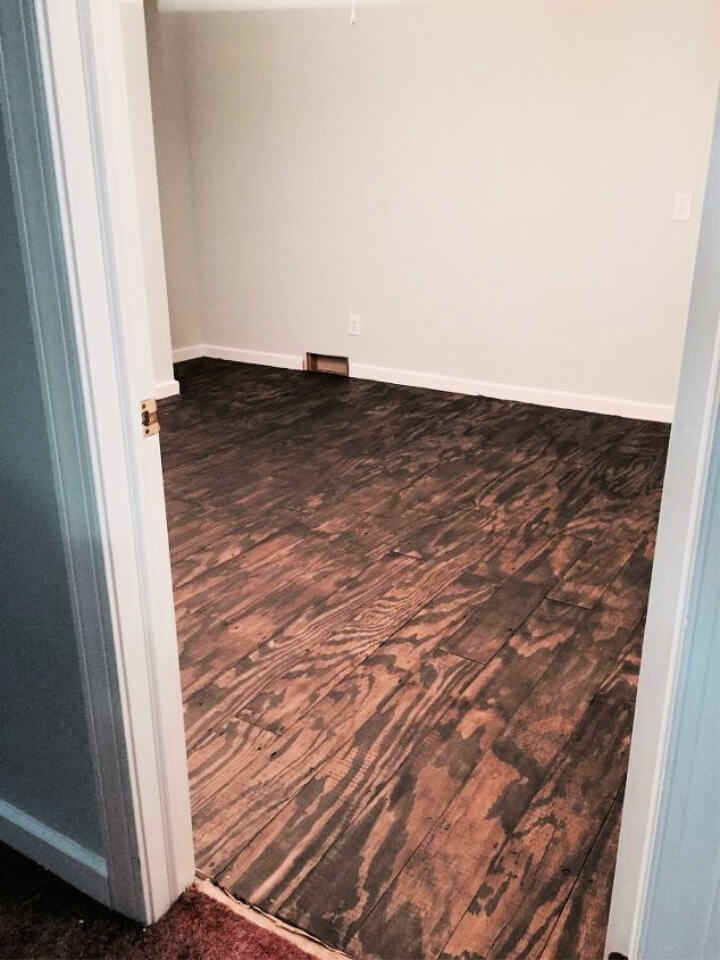 Get your interior look hot with this plywood planked floor, given a dark stained weathered finish, will bring the vintage vibes. Cut equal lengths of plywood planks, pack them together like a puzzle game using liquid nails until you cover the decided floor area. Use a palm sander to remove uneven edges and splinters. Impressive work to do. hometalk
5. DIY Plywood Plank Floor
Surface dimensional Stability of plywood makes it a perfect candidate for wood flooring, will always be even and less susceptible to water. Renovate home with this planked wood flooring, easy to polish, paint, and stain. Use 10 low-quality sheets for this flooring project. For a subtle and durable finish, use the Minwax pickled oak stain and Minwax ultimate floor finish. Details here sharktails
6. Low Budget Plywood Plank Floor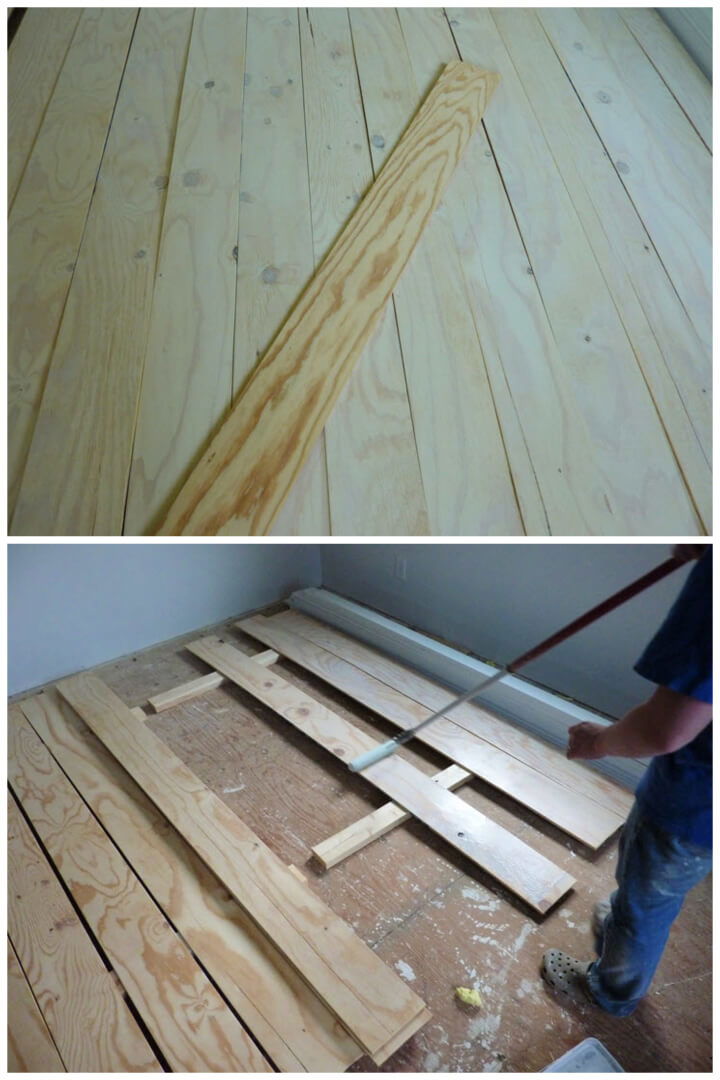 Hardwood flooring may cost you big, be on the money-saving track, and use plywood to save a lot of money you would have spent on the wood flooring. Take the plywood sheet into planks, next fit them together flat, and adhere together using a durable adhesive like glue, creating stunning wood floors. Add bottom supports if you need to install a little raised plywood floor. How-to tutorial here diydork
7. Wide Plank Floor Out of Plywood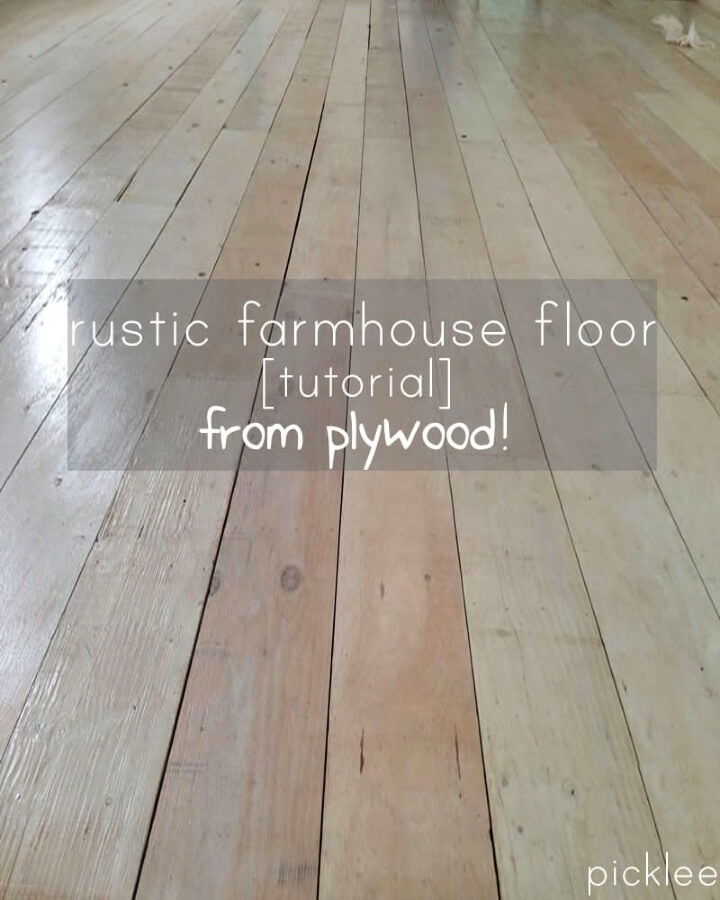 It is just super easy to install a planked wood floor using the plywood slats. Better options are available to give a subtle and protective finish. This also opens possibilities to match your flooring to room decors. Finish completed plywood floors with the chalky white paint, and for added shine, treat it up with the Minwax polyurethane. Full how-to guides here picklee
8. DIY Plywood Hardwood Flooring
Plywood is a better option than laminate or hardwood flooring. Plywood also comes with increased stability. Hence, it can be the best alternative to hardwood flooring too. Look at the given solid hardwood flooring done with plywood planks, beautiful packed, spaced and glued together. This is something you must install in any room for bringing a character. theothersideofneutral
9. Sitting Room's Plywood Flooring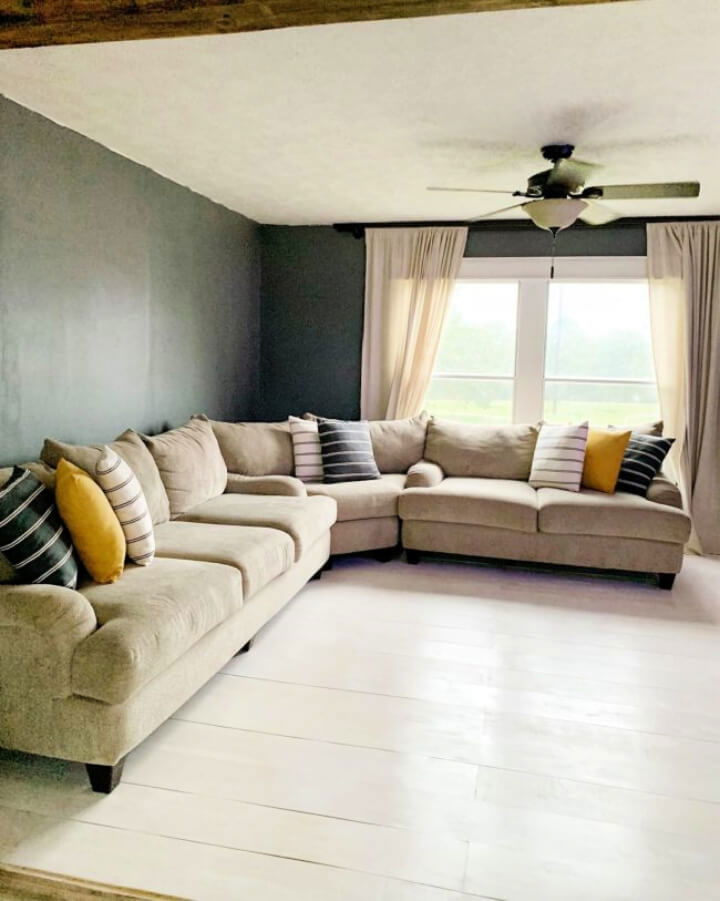 Add up your home renovations with the wood flooring would be a nice way to change the decorative ambiance of a room. Go handmade with plywood and build the raised wood floors in your living room, will bring unbeatable elegance to your living room and will be a pleasure to walk on barefooted. The best non-slipper type of floors. mobilehomeliving
10. Build Plywood Plank Kitchen Floor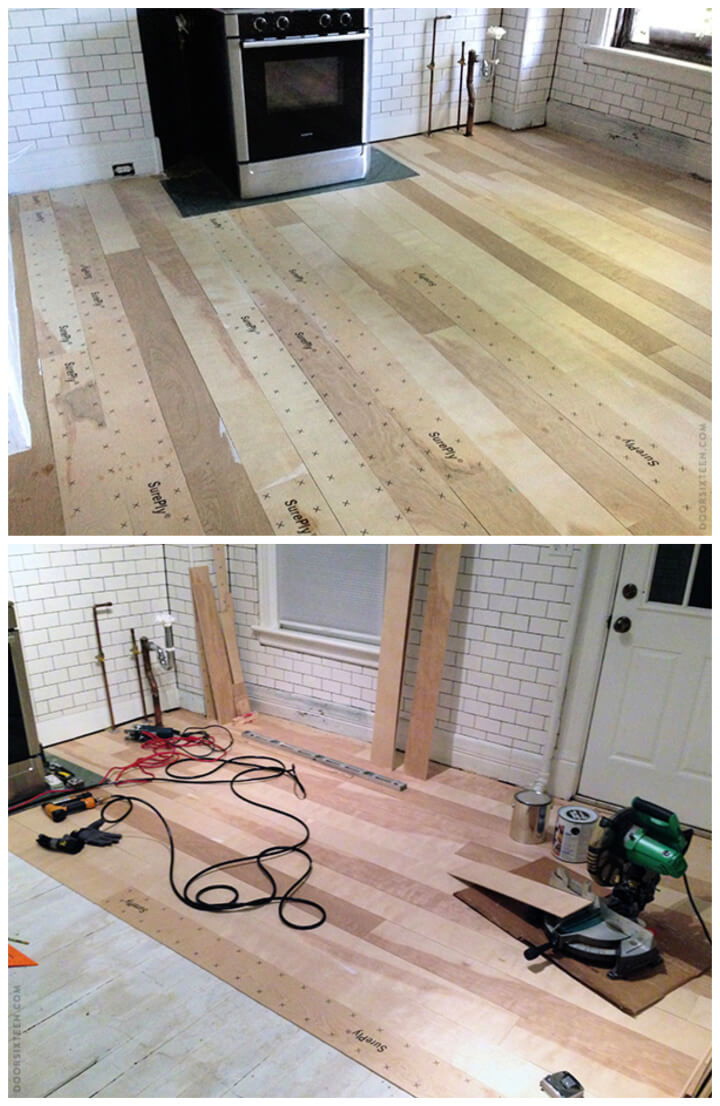 A kitchen must come with a wooden floor for extra grace. This refers to a gorgeous kitchen renovation. Giving your kitchen a great wooden touch was never so easier and cheaper. Give a weathered, dark choco or milky white finish to your plywood plank kitchen floor depending on your kitchen decor theme. It may be rustic, shabby chic, or modern. doorsixteen
11. DIY Planked Floors
It gives big happiness to walk on the indoor wood floors. So, check out here more free planks to install a gorgeous plywood floor. Play a little puzzle game with the plywood slats cut in equal sizes covering the entire room floor with slats. Give a whitewash finish to the floor and also get it protected with polyurethane. Details here houseseven
12. Plywood Flooring in Bedroom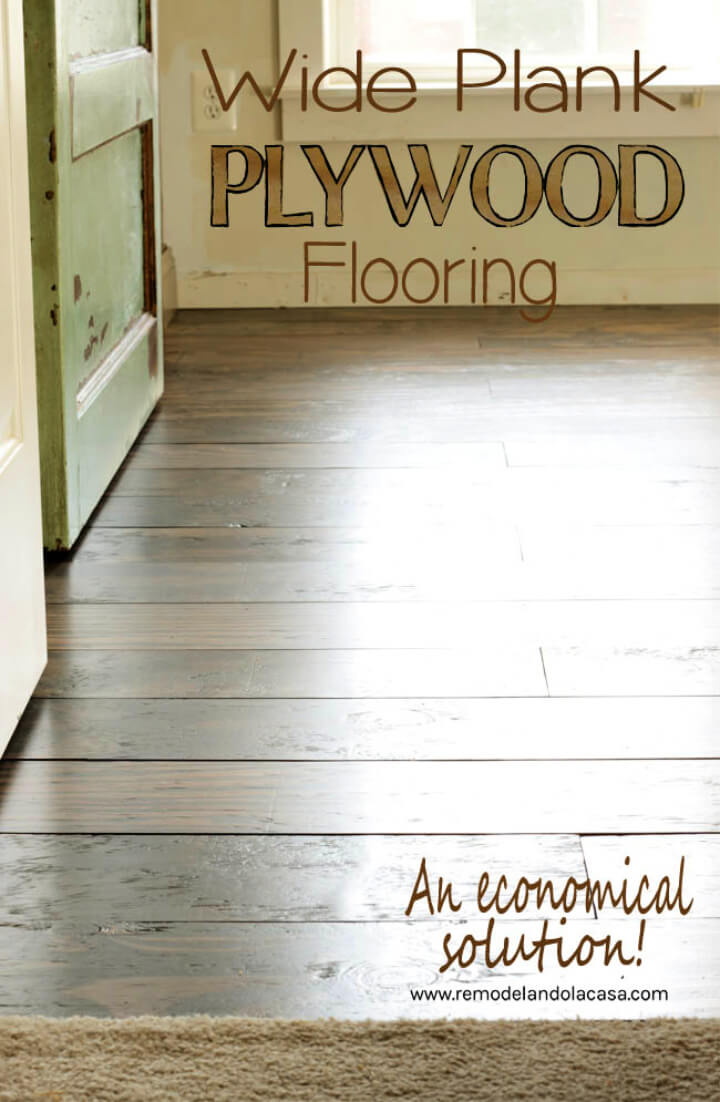 One of the most adorable bedroom renovation projects is to install a lovely wood floor. A big thanks to plywood being an affordable and durable option for wood flooring. Here weathered wood planks have been put together flat and evenly creating a stunning vintage-inspired wood floor. A beautiful finish will bring shine on the wood grains, will get appreciated by all. remodelandolacasa
13. Hardwood Plank Floor from Plywood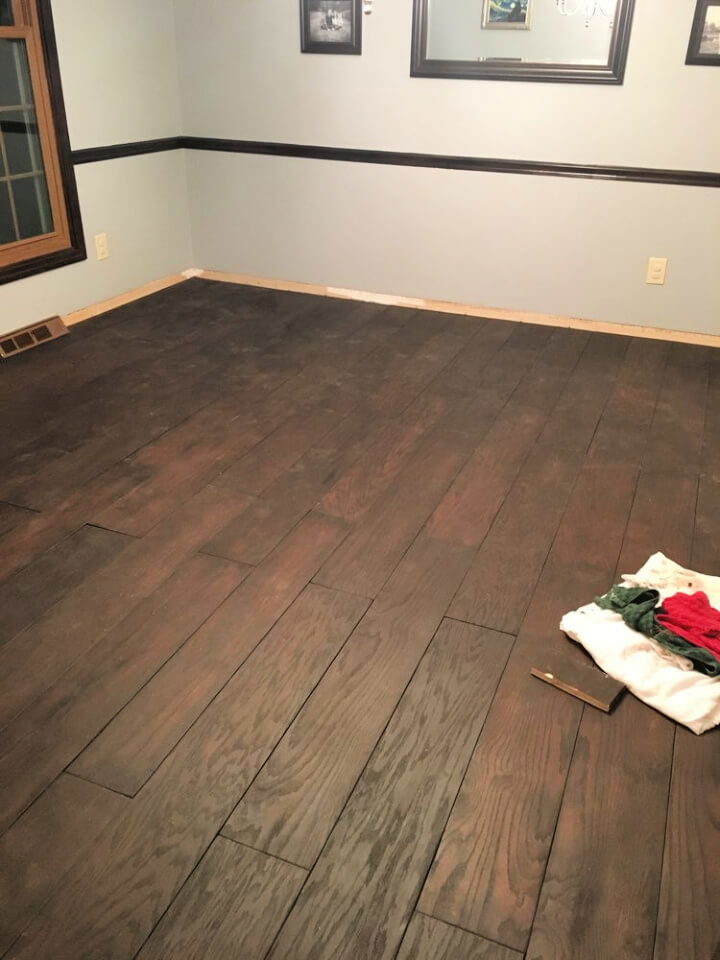 Spruce up your bedroom or living rooms with this choco wood floor, a sensational dark stained plywood floor adding tons of wood warmth and character. Things are straightforward, and you have to interlock the plywood planks until you install a whole wood floor. Use spacers, grouting, stain, and nice protective wood finish to avoid wear and tear of this wood floor. How-to guides here mskatedecorates
14. DIY Wooden Plank Floor
Add a touch of elegance along with a bit of warmth by installing this wood plank floor, will require low maintenance. This easy to clean wood plank floor will add value to a room along with tons of visual charm. This wood plank floor will be durable and will fit in everyone's budget who loves his home. clairebrodydesigns
15. Make Your Own Plywood Floor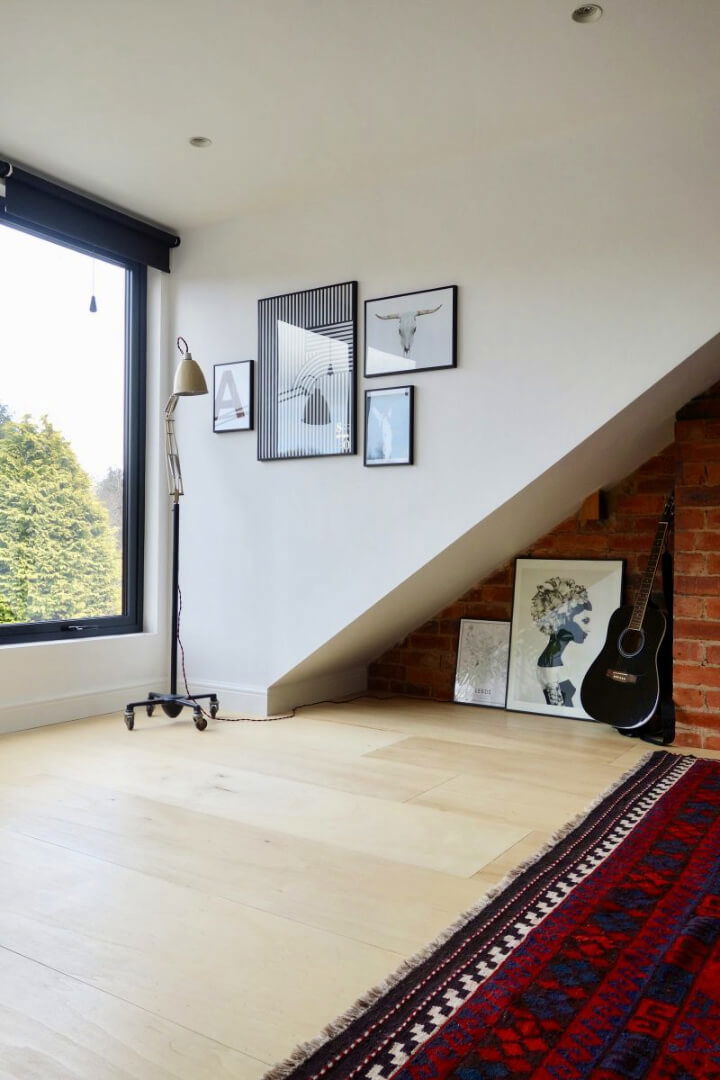 Installing wood floors can be a smart and long term investment. Getting a room ambiance with a touch of wood elegance, you are also going to take a step to insulate the room via plywood flooring. Giving a chalky finish or staining the completed wood floor with dark stains, can help vary the final hue of the plywood flooring. making spaces
You can also turn your DIY spirit into your passion and you can earn a lot by selling plywood flooring planks! And plywood floor planks can be your most profitable woodworking projects to make and sell.