Looking for a fun and easy DIY project to keep you busy this weekend? Why not try making your own electric skateboard? With just a few simple materials and tools, you can have your very own electronic skateboard that's perfect for zipping around town. Learn how to make an electric skateboard with these 5 cheap diy electric skateboard ideas that are easy to make.
Whether you are a professional skateboarder or just love to enjoy the fun ride on them, these homemade DIY electric skateboard ideas will spice up your skateboard game.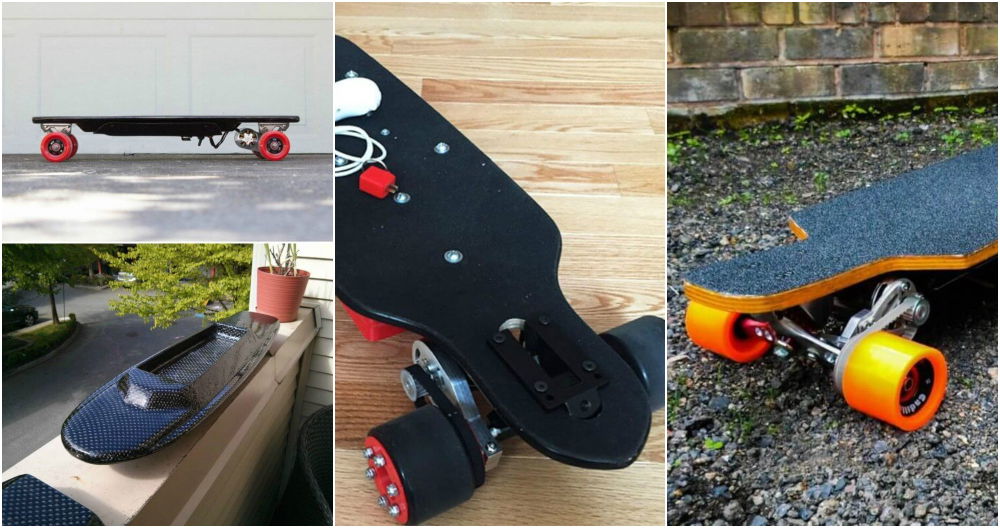 Making a DIY Electric Skateboard
If you love showing new tricks on a skateboard, then you must make these electric skateboards that will keep moving all the way. Need some design inspiration? Then browse this collection of 5 cheap DIY electric skateboard ideas and designs that enchant with their amazing homemade designs. The list also shares a guide about calculating the battery power needed to drive the skateboard wheels while keeping in mind the skateboard's and rider's weight.
Most of the project involves installing power kits to the underside of the skateboards, and some also involve building a skateboard using a single wood plank. There are tons of possibilities to decorate the skateboards more. Like you can add studs to wheels for a metallic grace. Paint the skateboard for a personal look and stain the skateboards for a varied wood tone. Take a tour of all DIY electric skateboard plans and choose the best design to clone at home.
1. How to Make an Electric Skateboard
If you love to skate, then you must make this electric skateboard that will take a great journey on wheels. You need a normal skateboard and a power motor kit to make this electric skateboard will make the best handmade gift for a skateboard lover. Complete guides here instructables
2. DIY Arduino-based Electric Skateboard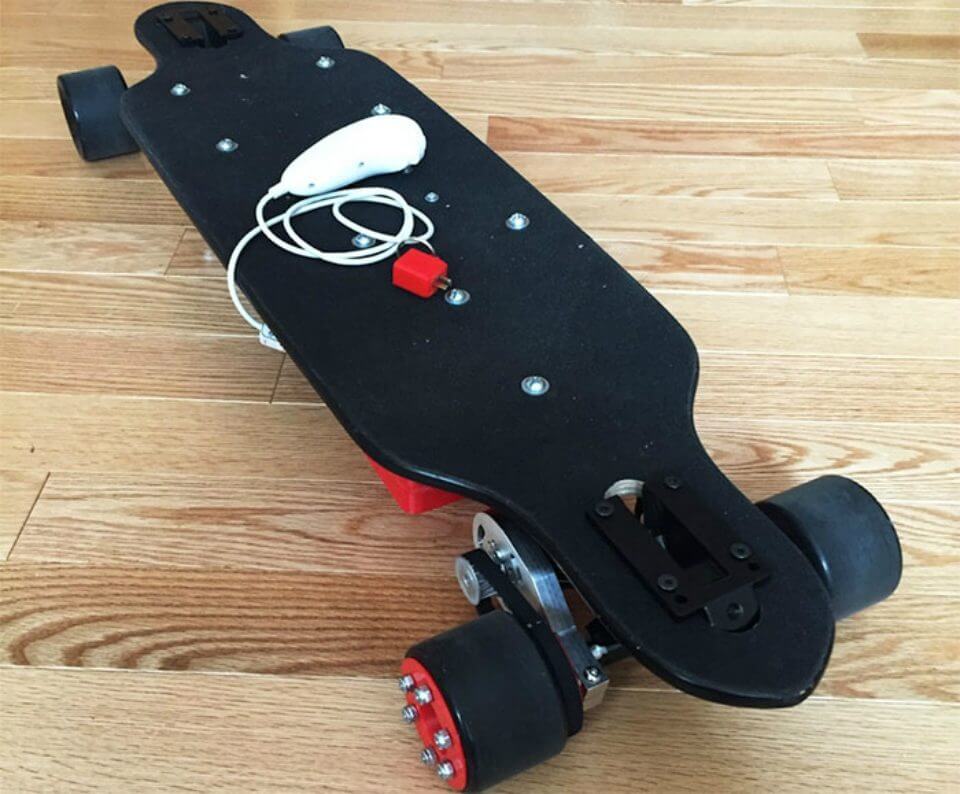 Nothing can please a skateboard lover, but this Arduino-based electric skateboard a marvelous creation that everyone will love. You need a wooden deck board, an Arduino based Uno R3 microcontroller, and also longboard wheels of 75mm diameter to make this skateboard. Full project details here deviceplus
3. Carbon-fiber Electric Skateboard Deck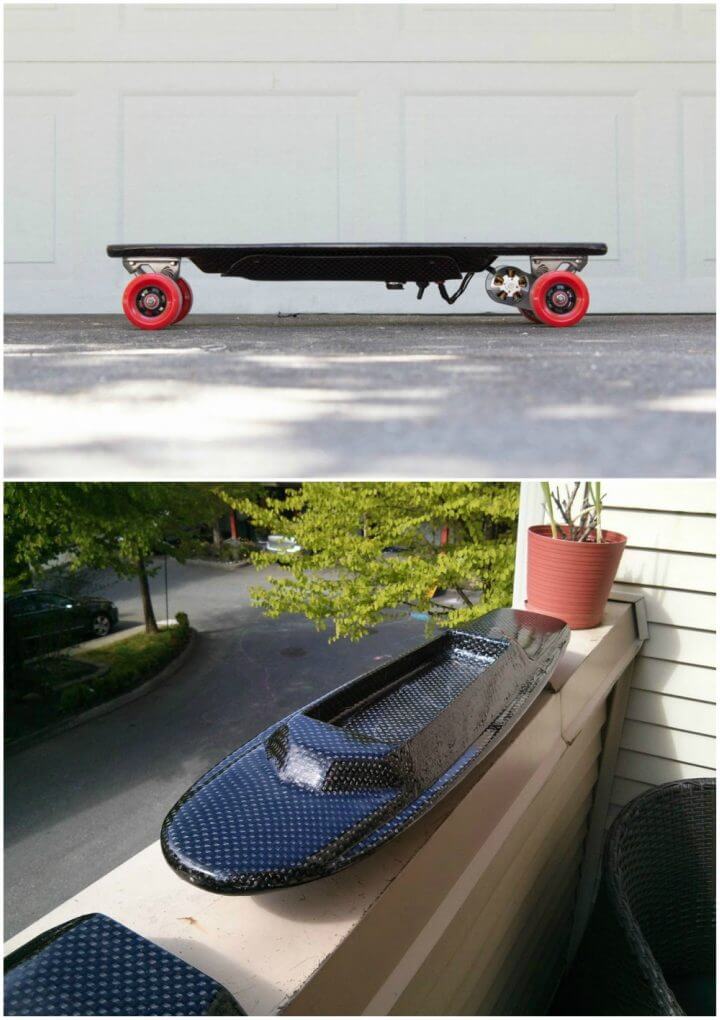 Converting a skateboard into an electric roller has amazingly been done here using carbon fiber. It helps keep the skateboard lightweight and is too durable to live longer. The idea is to install a power motor kit to the bottom side of the skateboard to gain an electric skateboard, which will surely make a great gift. instructables
4. DIY Oren's Third Electric Skateboard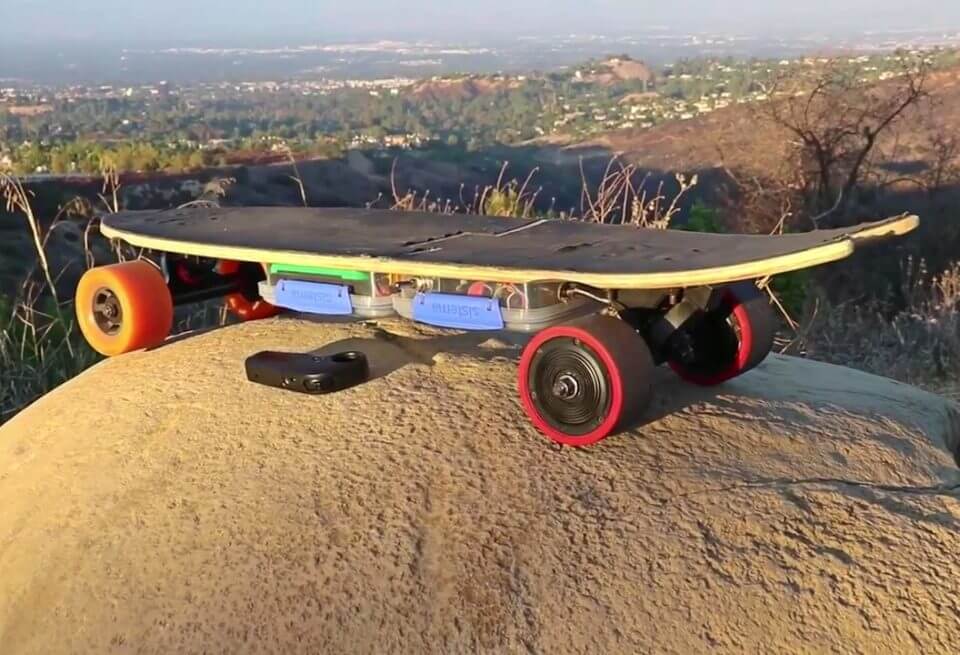 Find here the best instructions and mathematical calculations to make an electric skateboard. This involves installing a power motor kit on the bottom side of a skateboard. Which should be well connected to wheel movements. Full instructions here atomicsupermen
5. Electric Skateboard with Optional 3D Printed Parts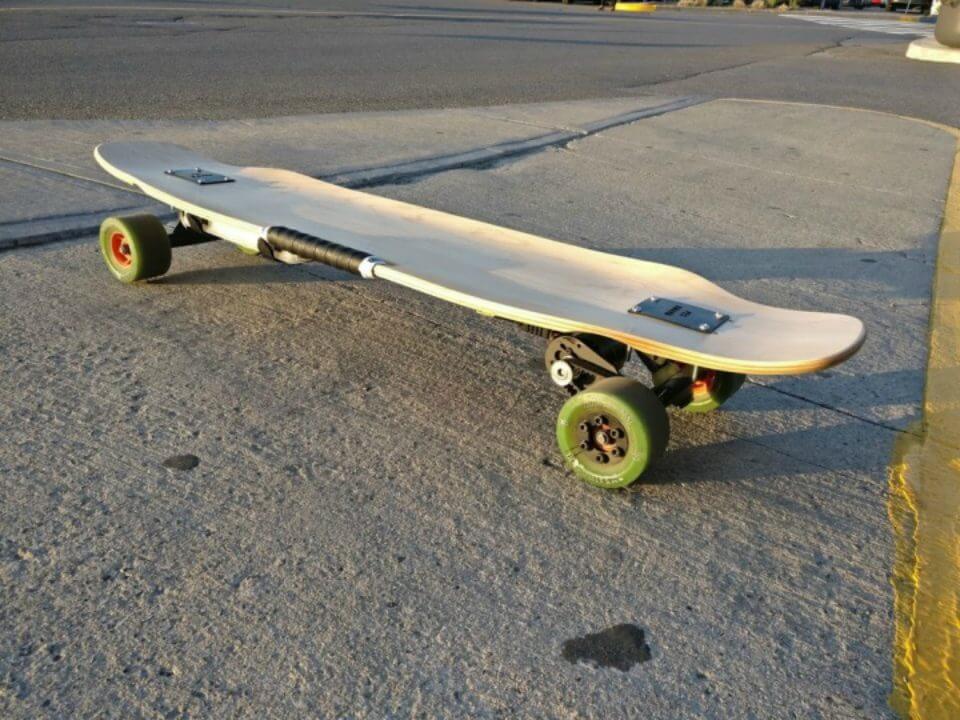 Enjoy a fun ride on this electric skateboard that is having an average speed of 30km/h. The design will take 4 hours to a weekend to complete and will not cause a big load on your wallet. Grab the step by step tutorial and instructions here to build it like a pro with optional 3D printed parts. instructables
Related DIY Projects to Try
DIY Crossbow: Looking for a unique DIY crossbow project? Check out our list of homemade DIY crossbow plans that are free to download and build. Learn about the history and mechanics of the crossbow as you construct your own functional crossbow at home.
Easy DIY Speaker Stands: These DIY speaker stands are sturdy, durable, and easy to build. Use these free plans to make your own speaker stands.
DIY Solar Panels: Want to go solar fast and cheap? Check out these cheap diy solar panels that are easy to make, affordable, and will save you money.
Make a DIY Desk Lamp: A desk lamp is a must for any office, study, or workspace. However, making your own desk lamp can be a fun way to customize your space and save money! Here are DIY desk lamp ideas that will help you find the perfect design
Conclusion:
If you're looking for a fun and easy DIY project, building your own electric skateboard is a great option. We've put together 5 of our favorite electric skateboard ideas that are simple to make and perfect for anyone who wants to get started in the world of e-skating. Whether you're an experienced builder or this is your first time picking up a saw, we have a DIY skateboard project that will fit your skill level.