Looking for a fun and easy way to dress up your little one for a Halloween costume or to add some angelic flair to your holiday look? These 10 easy DIY angel wings will do the trick! They're simple enough for kids to make themselves, and they'll look adorable in all of your holiday photos. So grab some crafting supplies and get started!
Most of these diy angel wings are made using materials that you probably already have around the house, like cardboard, felt, or pipe cleaners. So get creative and have fun with it! And if you're looking for even more ideas, be sure to check out these diy angel wings below: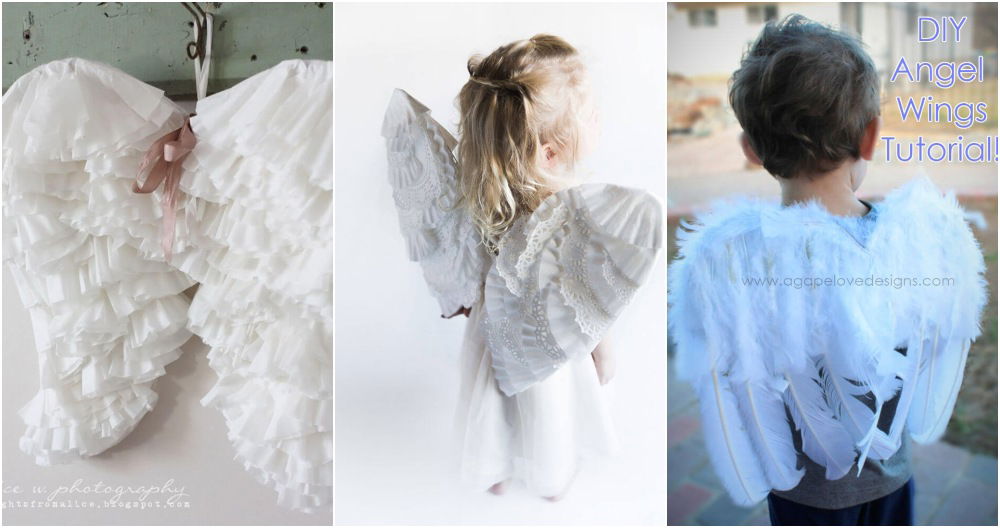 There is a design available for every age group for newborns, and you can make it as gorgeous and lush as you want. Explore the entire list of these DIY Angel Wings Projects and see which design inspires you the most.
1. Pretty DIY Angel Wings for Kids

Many of us celebrate the fall as a season of Halloween. The goblins, witches, and spooky types of decor are all to see around casting the wickedness. So, why not equalize the badness with some goodness by wearing some angle costumes? Make your little ones look actually like the angels with these handmade angel wings. The pretty DIY angel wings are so cool and also damn easy and cheap to make. Just get your hands on the white cardboard, a pack of feathers, Velcro, and the glue to easily shape them up at the weekend. agapelovedesigns
2. How to Make Angel Wings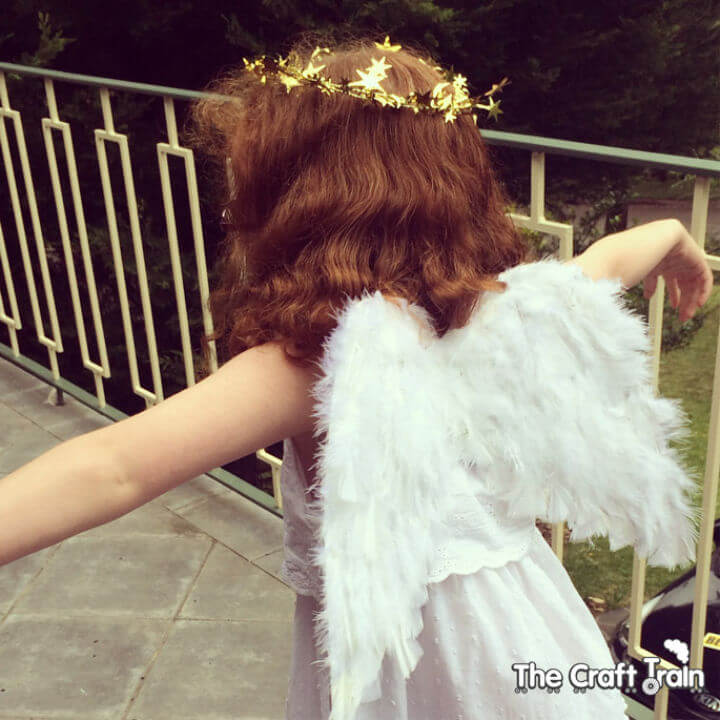 Kids come as angels in our lives, and now you can dress them up as angels too. Adding these cute handmade angel wings to any of the dress of the girls would turn them into adorable little angels. This would make a beautiful birthday dress for your little girls, so learn to make them. thecrafttrain
3. DIY Angel Wings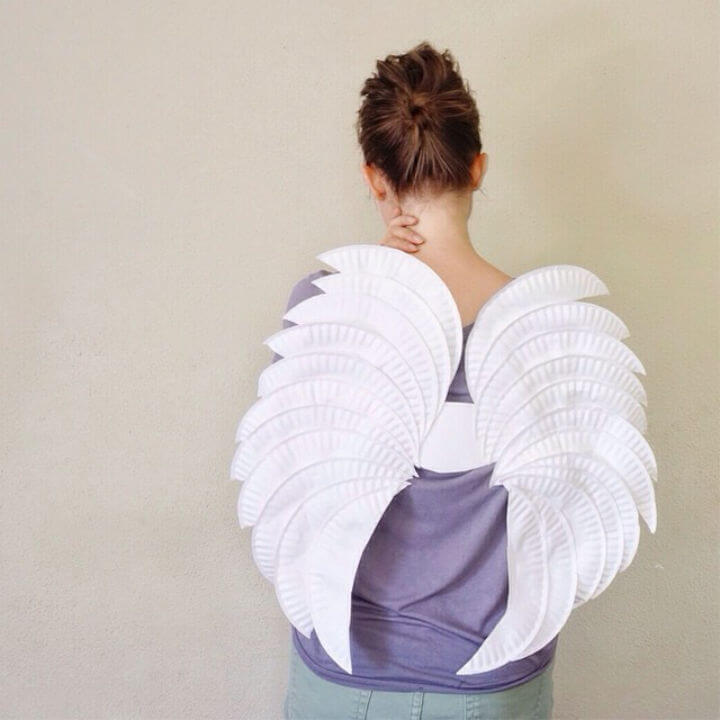 Add some dramatic touches to your dress up with these easy DIY angel wings. They are so cool and pretty and super easy to make at home. It is all made of cheap paper plates. Either you have fun photoshoot, or you need to dress up for the Halloween, these angel wings are going to rock your look for sure. makermama
4. Angel Wings Out of Four Wire Hangers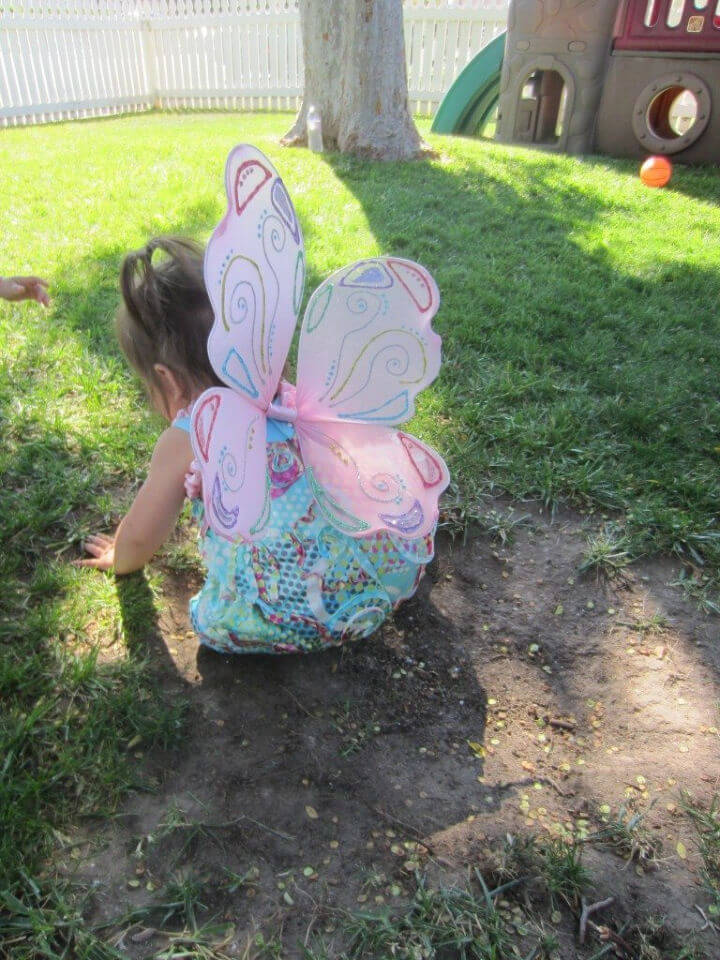 One of the fantasies of the little girls surely includes the role-play of the butterflies to fly around and be so happy. So make these angelic wings out of four-wire hangers and let them be the cutest butterfly fairies for a fun summer happy day. They are just going to fall in huge love with these wings on a dress, so do make a pair. diyinspired
5. DIY Coffee Filter Angel Wings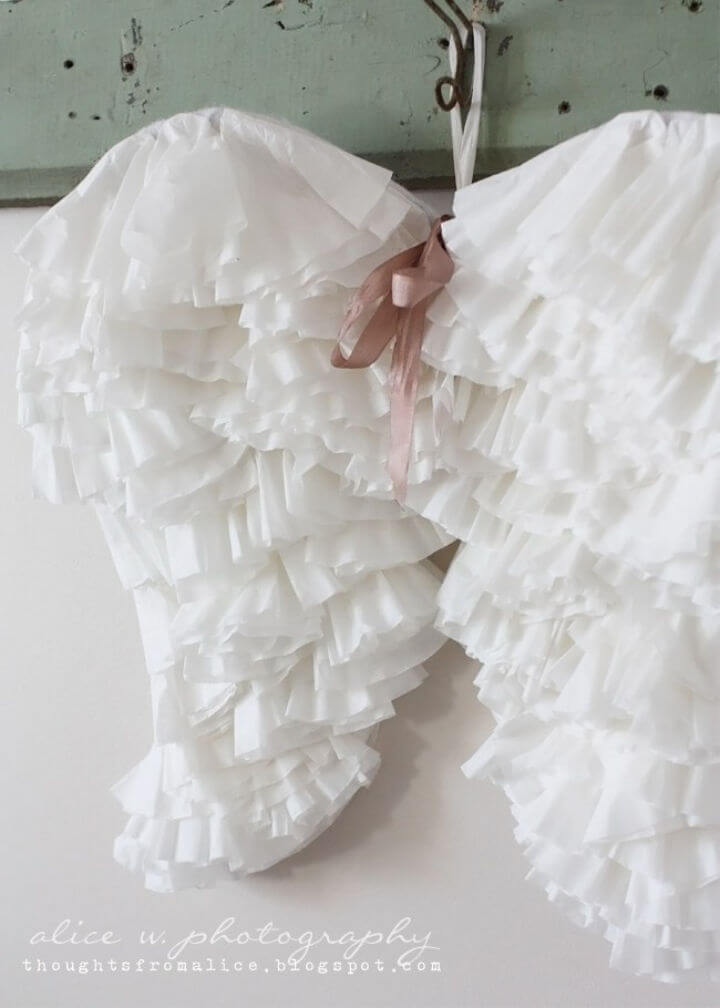 These whimsical and real looking angel wings are just damn easy and cheap to make at home. Using some cardboard pieces cut into angel shape and covered with white coffee filters, you can easily shape up these angel wings. They would make a great wall art decor once you have used them on some dress of your kids. alicewingerden
6. How to Make Angel Wings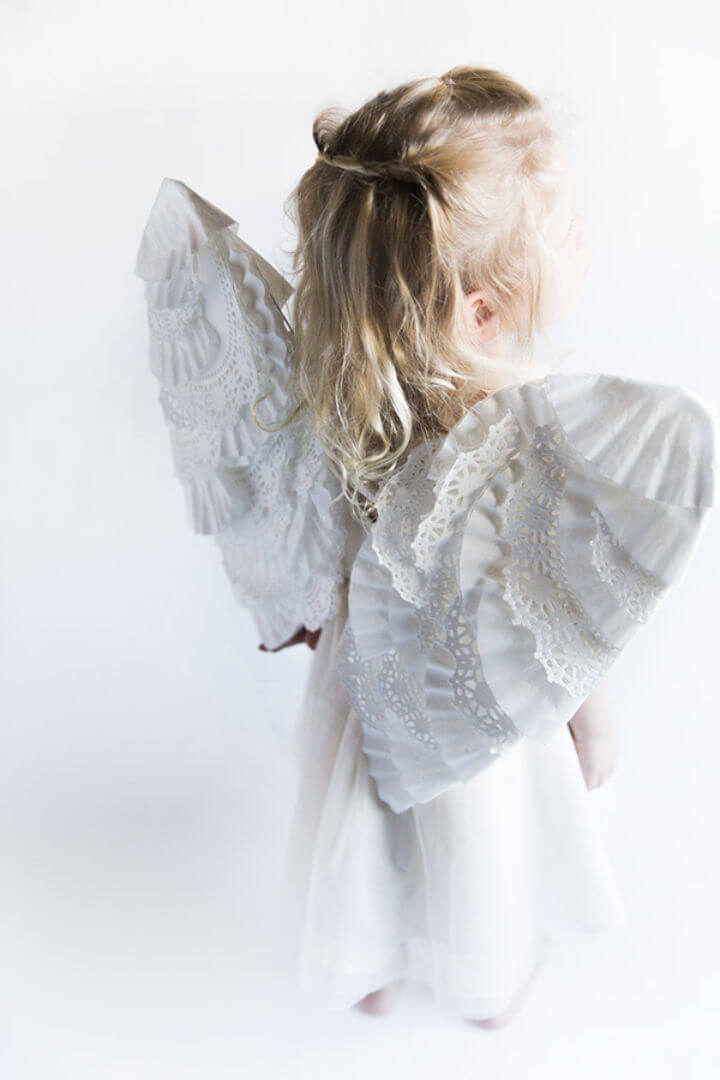 Instead of some spooky cute Halloween dress, you can dress up your girls like and angel. For the wings, you can make these gorgeous pairs of angel wings on your own. The things used to make these wings are lying around you like the hangers, coffee filters, and the doilies. sayyes
7. Angel Wings for Doll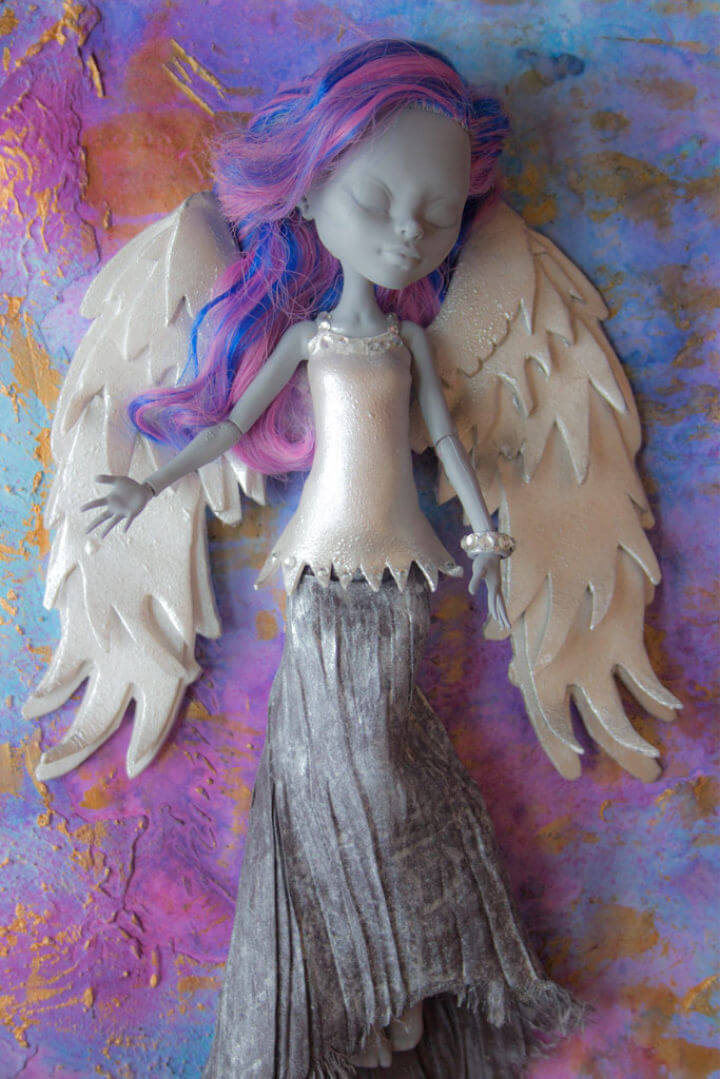 If you need to bring some pure decor charm in your house with utter positive vibes, then getting your then make these angel wings. They are easy to make from the white craft foam with the angel wings template. You can add these angel wings to your handmade fairy or use them alone in your home decor projects for the festive. thegraphicsfairy
8. Angel Wings Using Paper Plates
We all want angels to pour down to our place and bring all the blessings. You can make these angel wings to turn your little ones in the angels as they are pure and innocent, just like the angels. The pair of wings are super easy to make out of a bunch of paper plates and scissors. Easy how-to here craftyourhap
9. Boudoir Angel Wings Under $300
Angel wings are one of the most alluring crafts, and these boudoir angel wings in golden are just super tempting. Gladly they are cheap and easy to make at home with the feasible supplies just like the wire hangers, gold ostrich feathers, and some gold fabric. You can hang them on your walls to welcome some peaceful and positive vibes in the home decor. subtleseduction
10. DIY Cardboard Angel Wings
Get the family photoshoot to be so much of fun and adorable with these DIY cardboard wings. The mother and the kids can wear these gorgeous and whimsy cardboard wings to look just so beautiful and dreamy in their family photoshoot. Once the shoot is done, these wings are going to make perfect wall decor pieces too. mermag
What can I use to make angel wings?
There are a few different ways that you can make angel wings. One way is to use cardboard or poster board, and then decorate it with feathers, glitter, and other materials.
Another option is to use wire hangers and fabric to create the wings. You can also buy pre-made angel wings from a store. Whichever method you choose, be sure to have a lot of fun with it!
Conclusion:
Anyone can make these easy DIY angel wings for kids with just a few simple materials. They are perfect for Halloween or any other special occasion, and your child is sure to love them!
Making your own angel wings is a fun, easy and affordable way to add a touch of holiday magic to your personality. These simple steps will show you how to make beautiful DIY angel wings in no time! Best of all, you can use them year after year. So get creative and have fun with your new angel wings!