While learning some crafting skills, the very first thing is to implement your learned skill so that you can get every bit of it in hand! It is said that we learn more by getting practical with our basic skills! So, if you are on the way to being a master crocheter, try to spend more time with your hook! Sorting out some new crochet inspiration and rare knowledge about the art of crocheting? You are just in the right place, and thanks for staying here!
We would wish you to learn C2C crochet techniques before you take roundup! Because, today we are having these exceptional 13 free corner-to-corner crochet blanket patterns, ready to bring coziness to your home! The reason behind sharing these special C2C crochet patterns is to acknowledge you with what is basic and popular in the art of crocheting! So, by having all the things in mind, you can achieve more with your crochet hook!
All these C2C patterns help you to gain precise squares and rectangles! That's why the people are using it to crochet blankets and Afghans! This not ends here. You will also gain precious diagonal lines in your finally finished crochet projects that would be a unique and praise-worthy thing! Also, these C2C blankets would be the best winter warmers to gift at a baby shower!
So time to try something new with your hook! Free crochet patterns are waiting to inspire your hook!
Diagonal Box Stitch Granny Square: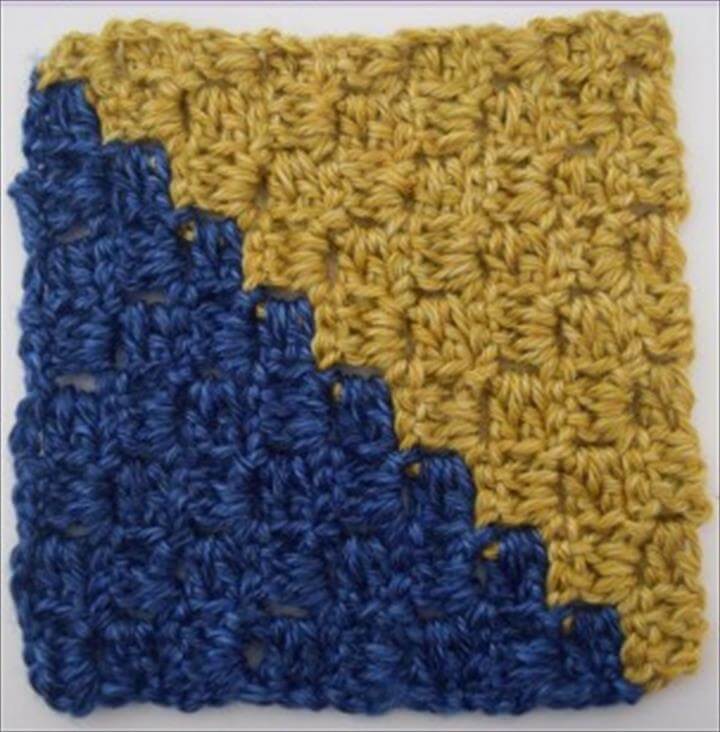 Grab 2 favorite colors of yarn and vary the style of stitch to diagonal box stitch! You will get a fab granny square in a short time! Dozens of such a granny square can be patched up for a warm and stylish baby blanket! Granny square pattern here undergroundcrafter
Diagonal Lines Rainbow Baby Blanket: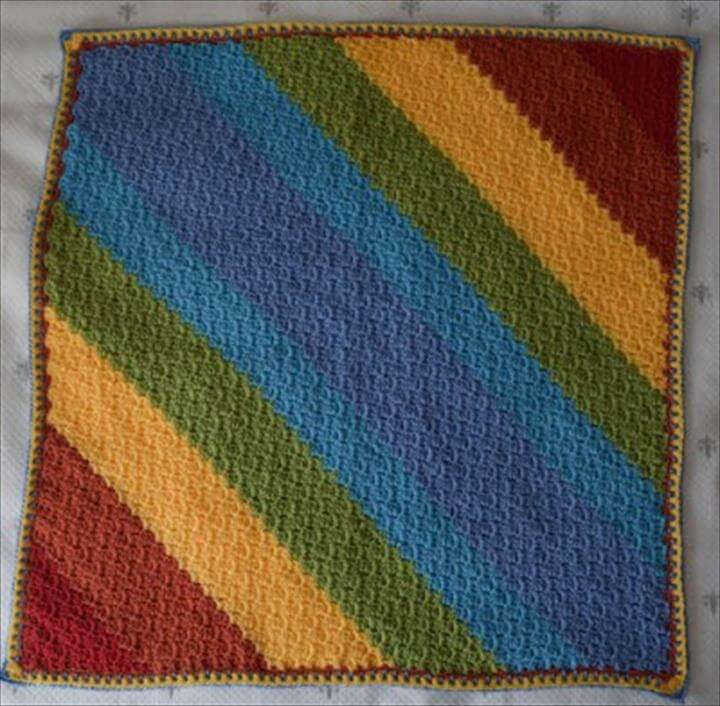 A sweet rainbow baby blanket! Diagonal lines pretty it up more! Done through a corner to corner style of stitches and would make a perfect baby shower gift! Complete tutorial and pattern here undergroundcrafter
Rainbow Diagonal Stitched Afghan: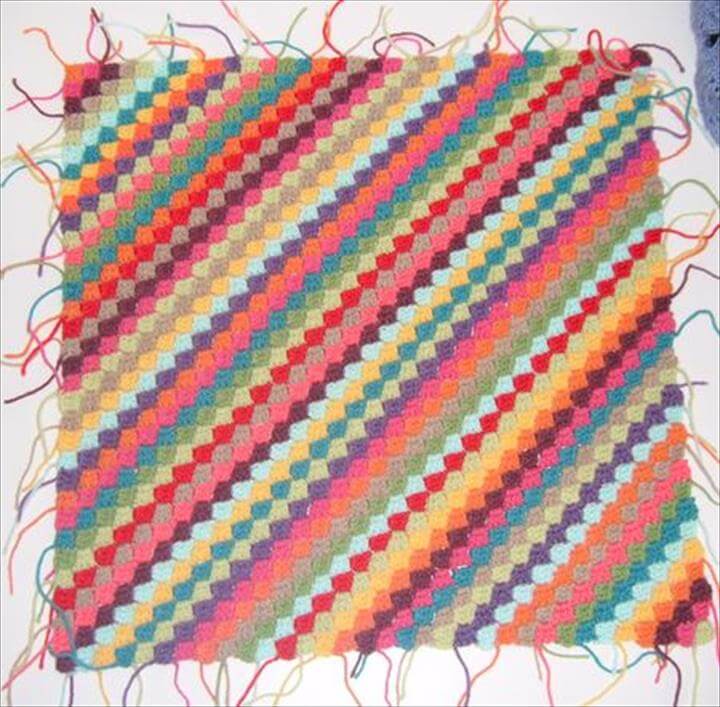 All praise-worthy square blanket with beautiful rainbow lines! Follow the corner-to-corner techniques to ensure the final blanket or afghan a perfect and neat square in shape! Here the complete directions and free pattern fantaisiesdeflo.canalblog
Corner to Corner Crochet Throw: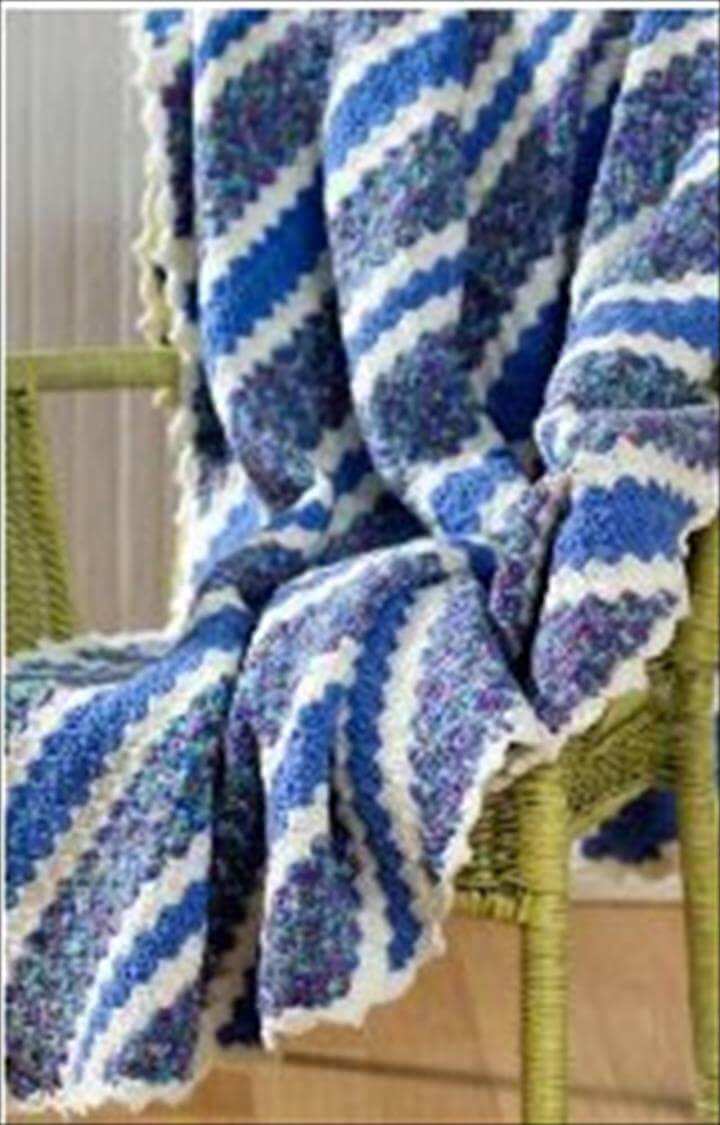 Want a cozy throw for your furnishings? Just put out your hook and crochet some yarn to get it! Check out this cozy throw sample competed using the corner to corner techniques! Really worrying about the style and other stitch details? This free crochet throw pattern will be a total help allfreecrochetafghanpatterns
Lime Corner to Corner Baby Blanket: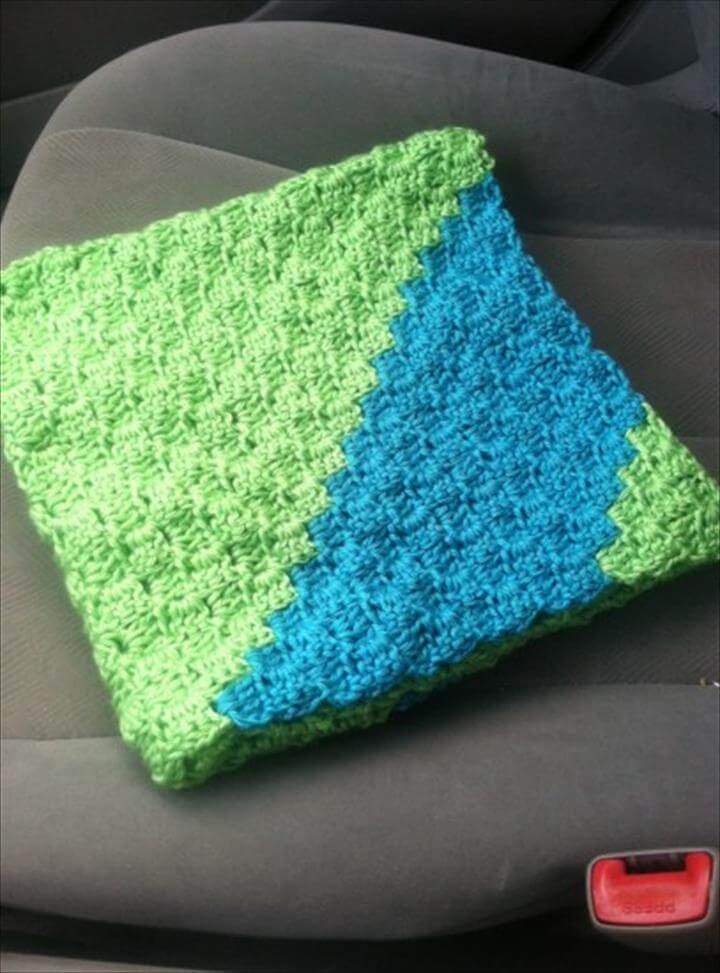 Duplicated this lime blanket with your hook! Will freshen up the entire room with its precious lime appearance! Follow the diagonal stitch box style to achieve it! Complete guide and pattern here allfreecrochetafghanpatterns
Granny Square Baby Blanket with Rainbow Corner Lines:
Want to add some rainbow colors to kid's rooms? This granny square baby blanket will be an all cool indirect way to do so! It is truly a delight to view along with a winter warmer, and it is all because of the rainbow corner lines! Free pattern for this blanket is here  allfreecrochetafghanpatterns
Awesome Corner to Corner Crochet Throw: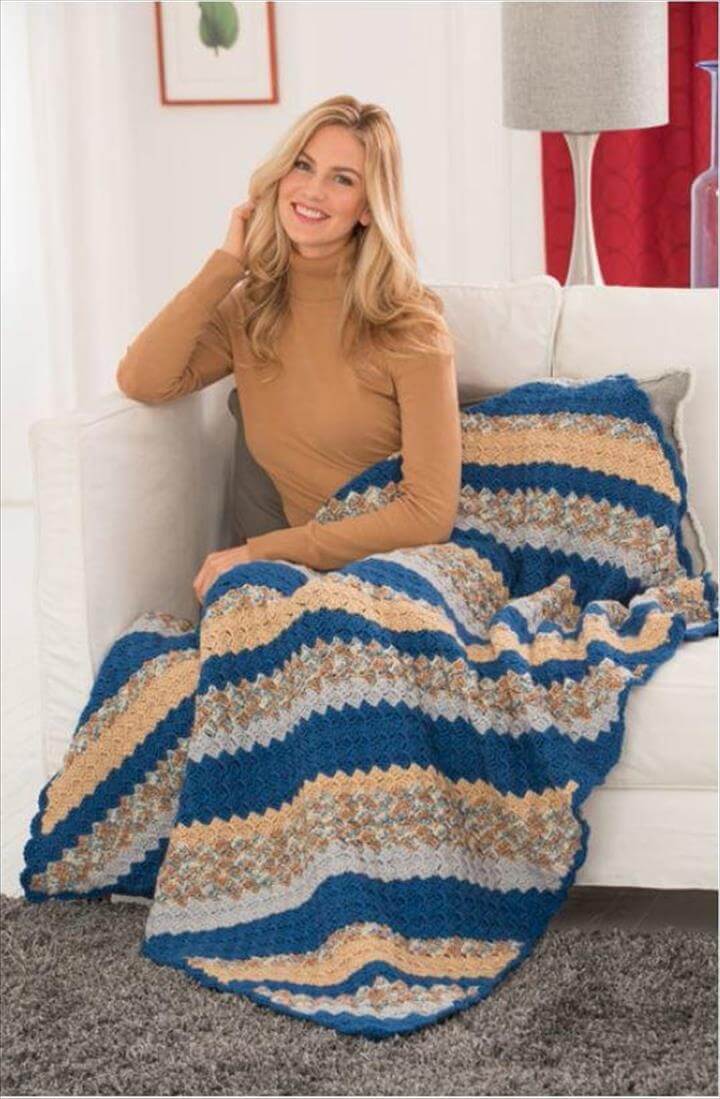 You would not get anything else more precious but this corner-to-corner throw to cozy up your furnishings! Along with putting on a chair's back, it can even be commendable addition to grandmother's foot-board! Full DIY guide and pattern here allfreecrochetafghanpatterns
Crochet Diagonal Lines Corner to Corner Throw: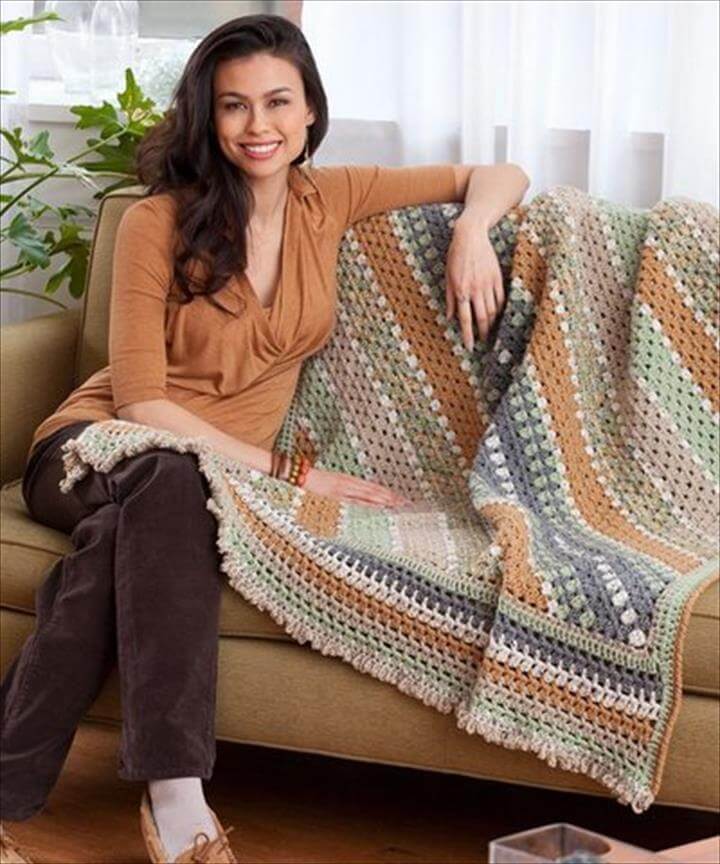 Make use of granny stitch again to crochet diagonal lines of this autumn harvest stripes throw! It would be a great pleasure to view on a sofa's back in killing winter days! Complete guide and pattern here allfreecrochetafghanpatterns
Corner to Corner Baby Blanket: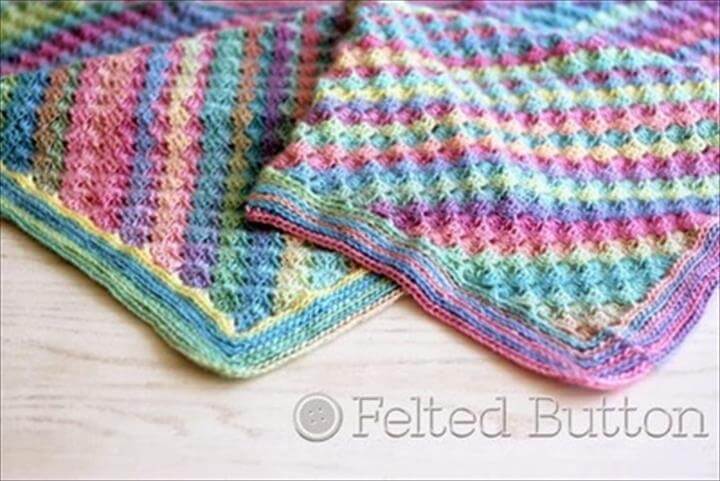 Want something special out of crocheting medium? This spring into summer baby blanket is sure to hold your attention! Get busy with your hook while using the corner to corner stitch style to achieve it easily! Full details and pattern here feltedbutton
Easy Crochet Baby Blanket: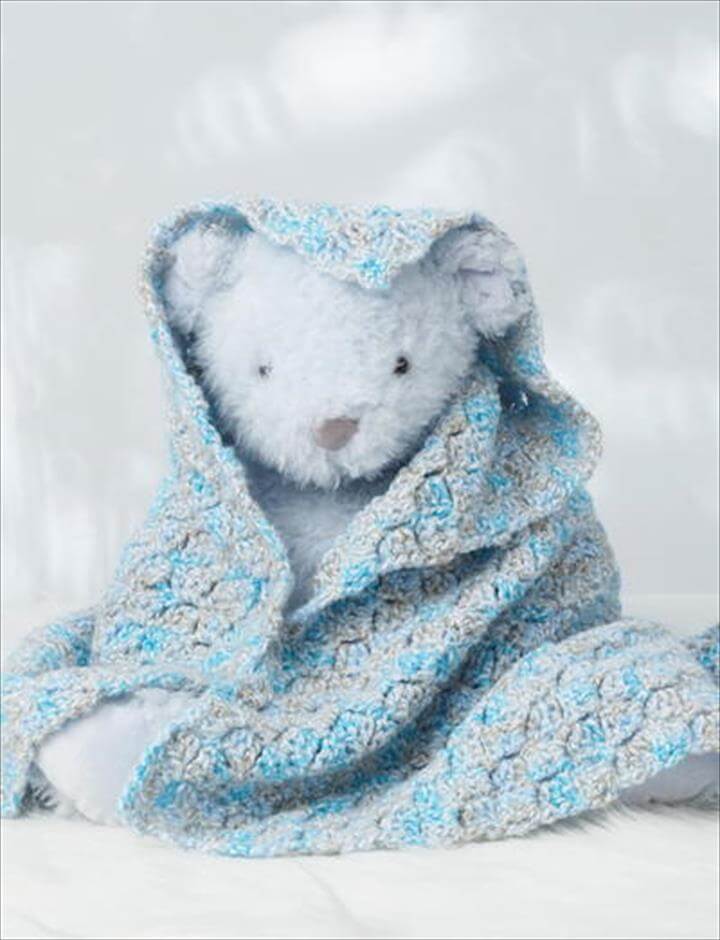 Looking for a special gift for a winter baby shower? Here is the special cozy baby blanket you can crochet in much less time! Neatness will be guaranteed if you go with repeated the corner to corner stitching! This will also give you precious diagonal lines in your final design! Easy and free pattern here allfreecrochetafghanpatterns
Amish Multi-color Diagonal Line Throw: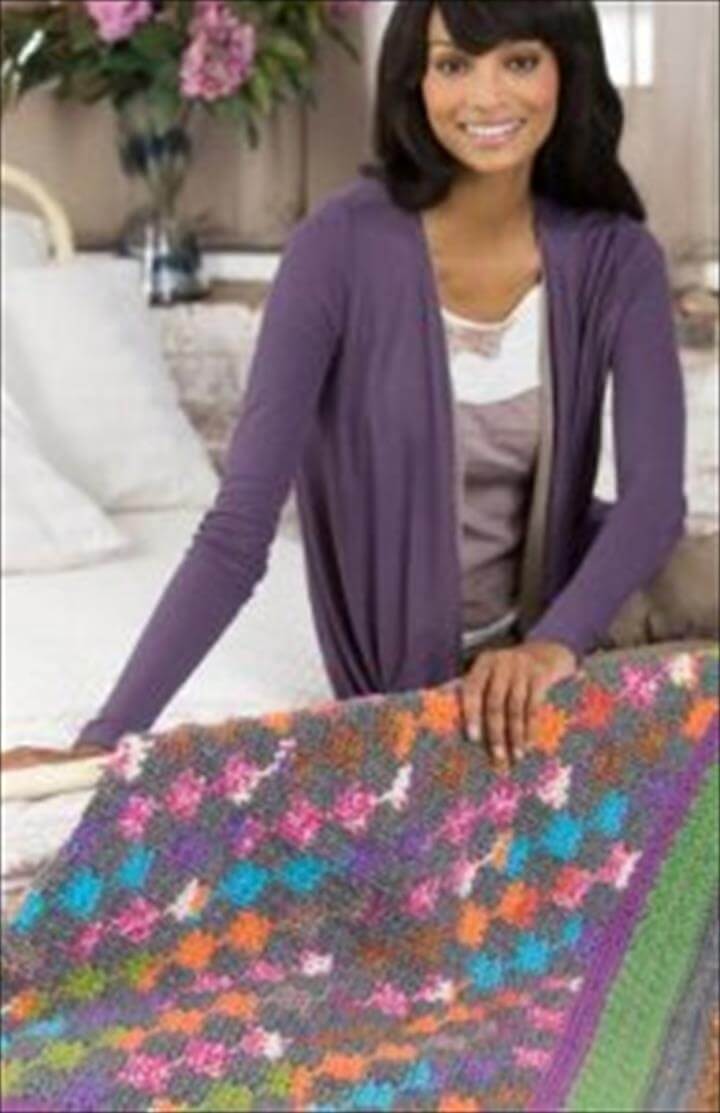 All cozy winter beauty inspires this corner to corner blanket design, winter need, and precious, vibrant colors! Will bring extra coziness to the back of any sofa if used as a throw! Complete guide and free pattern here  allfreecrochetafghanpatterns
Natural Diasy Diagonal Lines Corner Throw: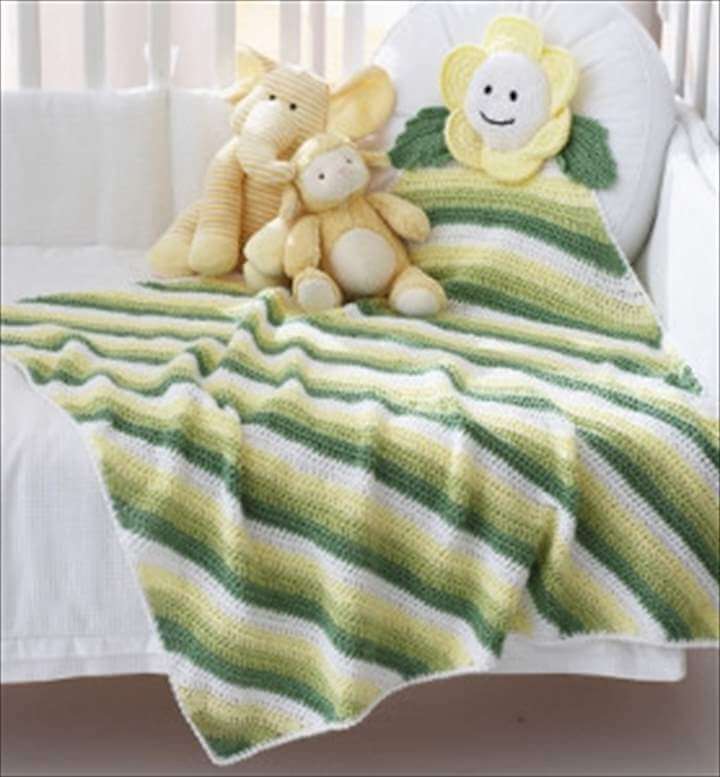 Another cool one crochet throw, inspired by nature! Diagonal lines turn a pleasure to view, and the soft yarn strands will make you feel warm and comfy! Complete guide about corner to corner stitching and the free pattern is here allfreecrochetafghanpatterns
 Patchwork Zoodiacs Crochet Blanket: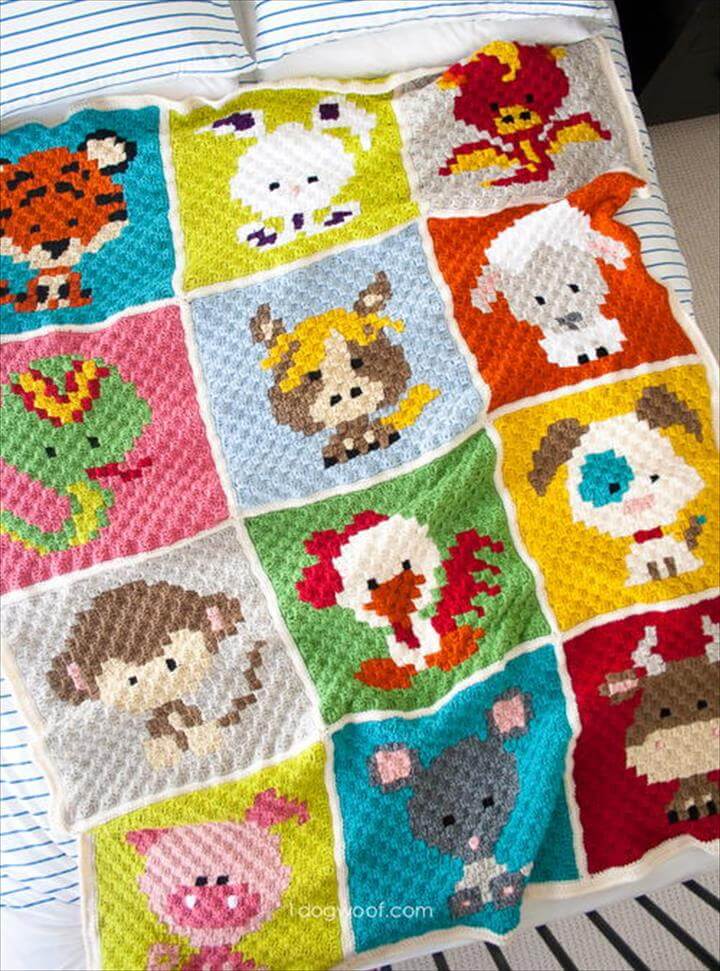 This is surely going to be a special winter gift for all cartoon loving kids! A crochet baby blanket with an amazing patchwork of zoodiacs! It totally out of the ordinary! Need to make it duplicated for your kids? Get the complete pattern here allfreecrochetafghanpatterns