Learn how to make potpourri step by step with these 25 homemade potpourri recipes that you can easily DIY at home using simple ingredients. You can find a wide range of homemade potpourri recipes that allow you to customize the scent, texture, and look according to your liking. Begin your journey of making homemade potpourri right by selecting the base ingredients like dried flowers, herbs, spices, and essential oils.
Use our step-by-step guide to make potpourri at home that not only smells lovely but also adds a charming touch to your home decor. The natural potpourri recipes gathered here will emit a pleasant scent when heated or left on display. The process of making homemade potpourri is simple, relaxing, and rewarding once you start sensing the mesmerizing fragrance filling the air in your home.
A homemade potpourri recipe is definitely the best gift idea, which you can present to your loved ones on any special occasion because of its personalized touch. Imagine the joy of presenting a homemade gift that's thoughtfully made and smells divine! So, gear up with your supplies and start making homemade potpourri today.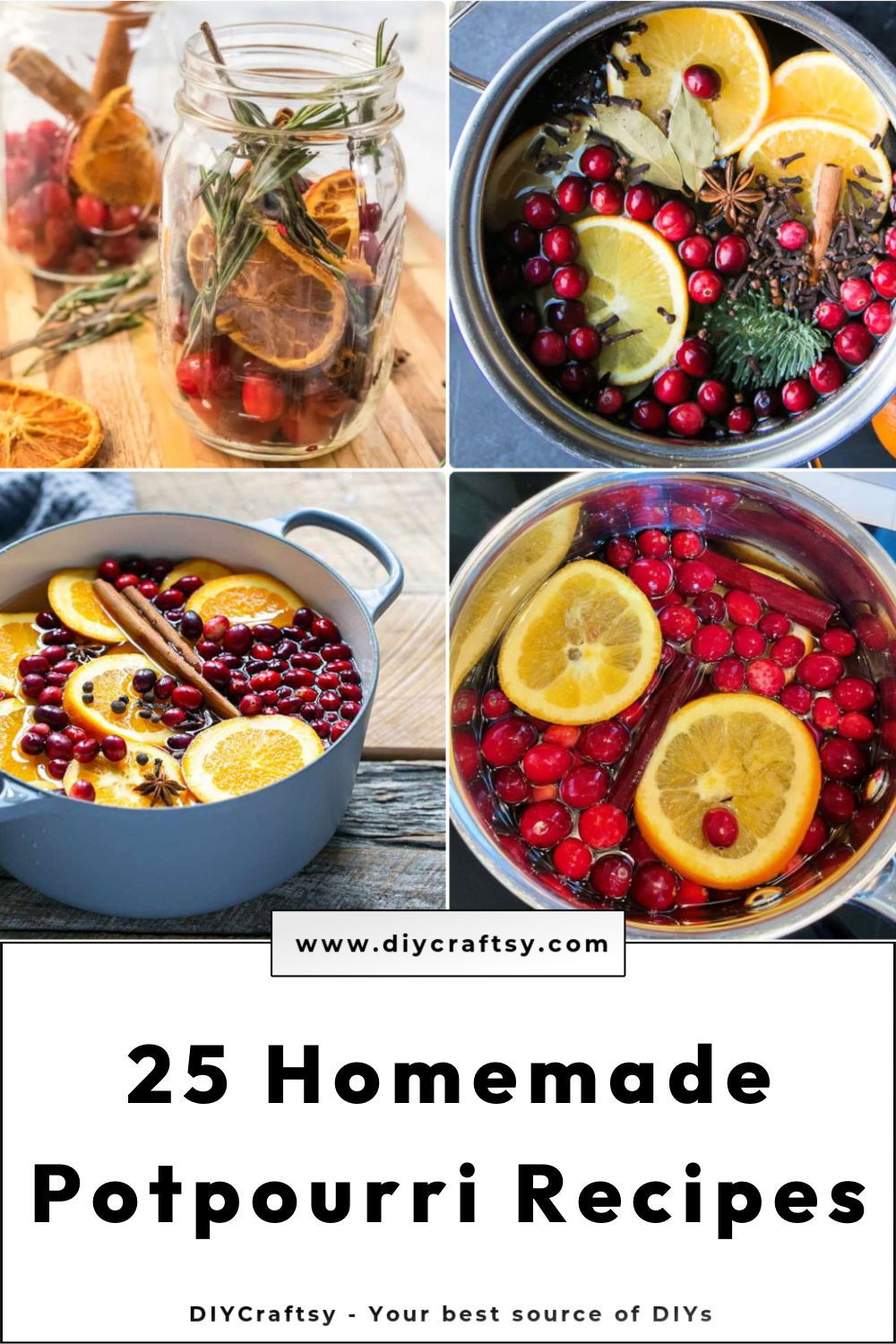 From simmering potpourri to stovetop, and holiday-themed to all-natural ingredients, find a potpourri recipe that suits your mood and home ambiance. With a carefully selected list of homemade potpourri recipes, diving into potpourri making has never been easier and more satisfying. So why wait? Start crafting your homemade potpourri today!
1. Simple Fall Simmering Potpourri Recipe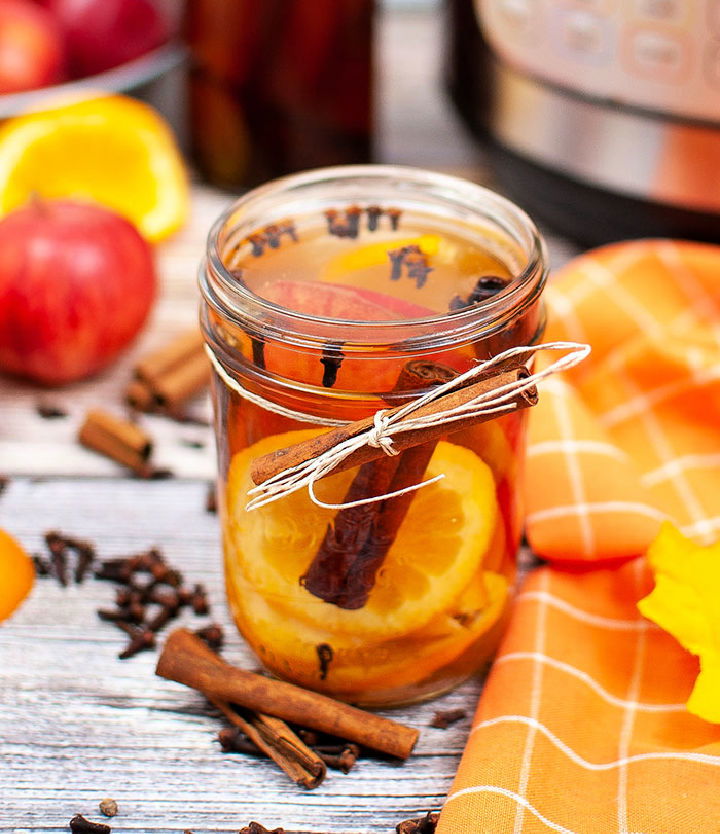 Invite the warmth and coziness of Fall into your home with this simple but delightful simmering potpourri recipe. Perfect for being scattered around the house as gifts in a jar or enjoying yourself, this easy-to-make homemade treat will leave your space smelling like cozy autumn vibes without relying on candles or a diffuser.
This potpourri recipe is completely natural and can be used in a slow cooker, stovetop, or even an Instant Pot if you're short on time! Combine dried fruits and spices of your choice with some water to make a scent that'll make everyone feel relaxed – it's sure to become one of your favorite recipes! Enjoy the comforting aroma of Fall, and let us know how yours turns out! kotibeth
2. Simmering Holiday Potpourri – Step by Step Instructions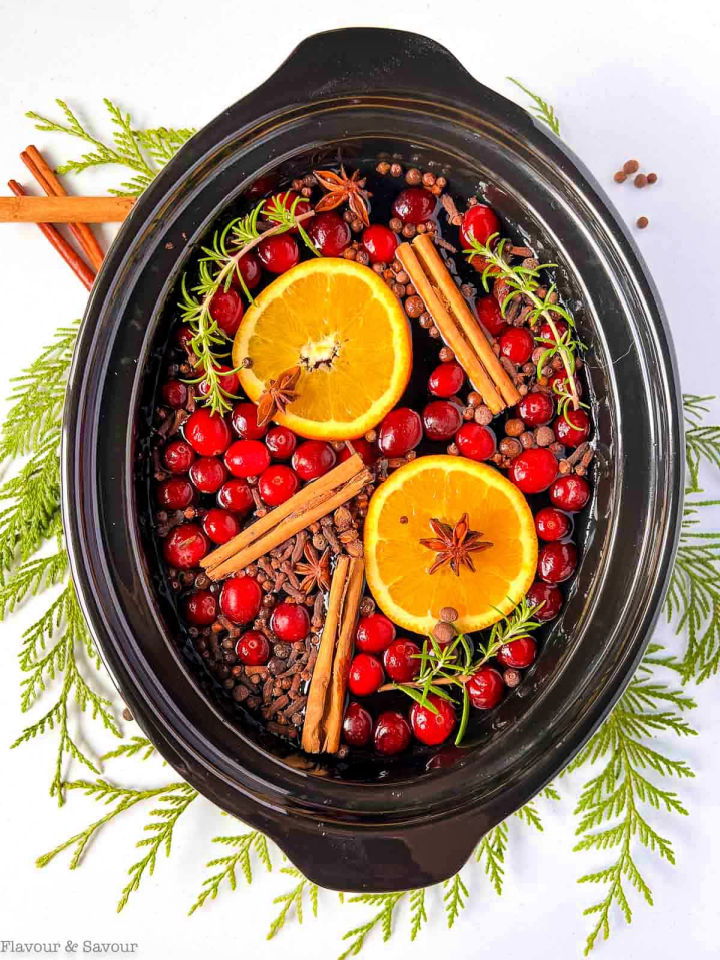 Surprise friends and family this season with a unique hostess gift – simmering holiday potpourri! This festive mix of 'warm spices, cranberries, and oranges will make any home smell cozy and inviting.
Easily throw the ingredients into your slow cooker or stovetop for an aromatic treat that fills the air with a comforting scent. Or wrap this spice mix in small packages for gifts and attach a printable tag to add some festive cheer. With just one batch, you'll have enough simmering holiday potpourri to bring warmth and joy into countless homes – making it the perfect way to show your love during the holidays.
So get creative and make something special this year with a simmering holiday potpourri! flavourandsavour
3. DIY Simmer Pot Stovetop Holiday Potpourri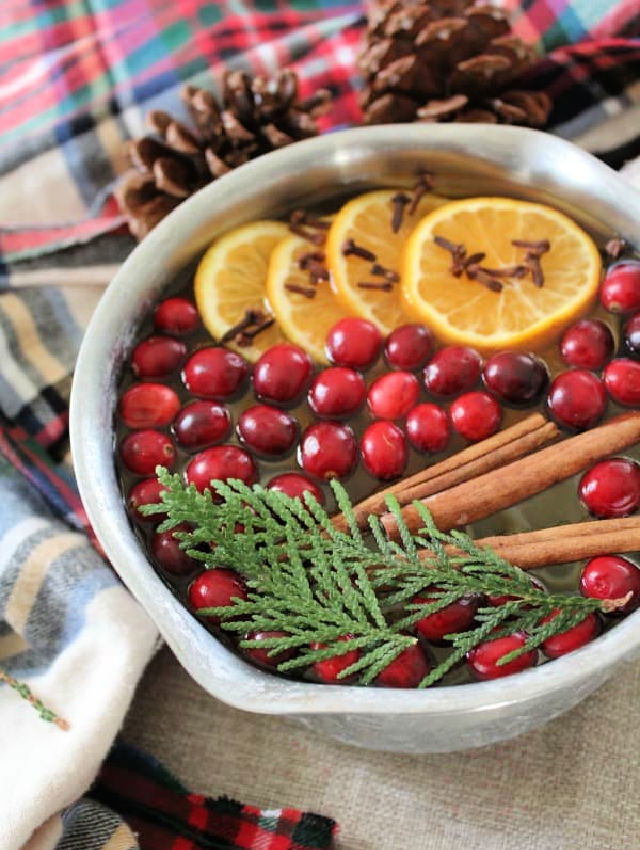 Welcome to the wonderful world of DIY holiday potpourri! Perfect for trying this holiday season, a simmer pot stovetop is a natural and chemical-free way to get your home smelling like the holidays.
With a few simple ingredients, make one sweet pot of stovetop potpourri that will put everyone in the festive spirit, whether orange and cranberry or warm cinnamon apples; these magical aromas will fill your space with an inviting scent without any fuss or mess. The best part? Making your holiday-scented simmering pots takes only minutes but provides hours of aromatic pleasure!
So why wait? Experiment with different scents until you find one that fits perfectly into your festivities! homespun
4. How to Make Stovetop Potpourri at Home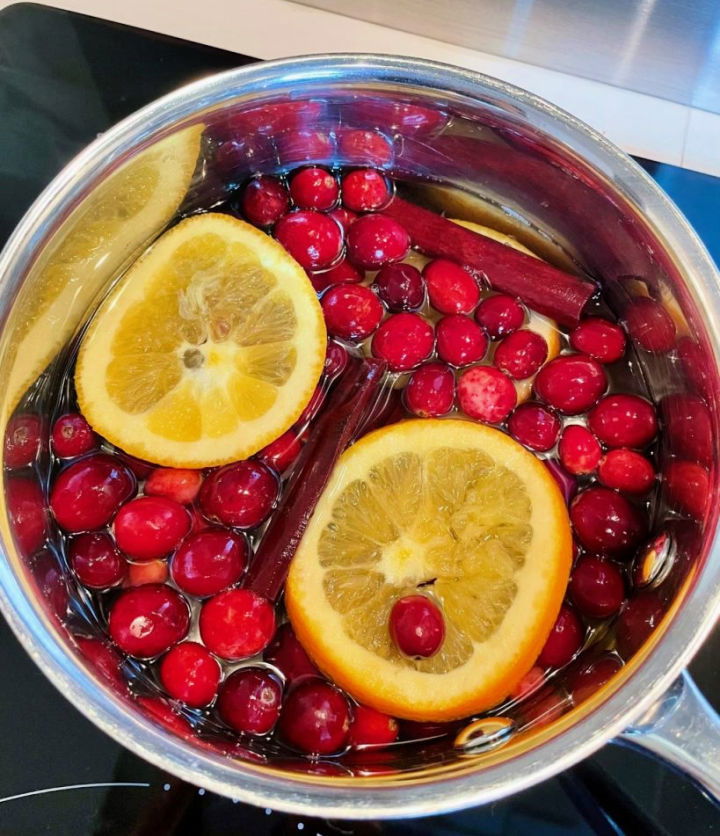 Add a touch of warmth to your home with Stovetop Potpourri! Enjoy an inviting aroma that suits any season by simmering dried botanicals on your stove. The Potpourri is all-natural and can be tailored to your preferred scent. Make a heavenly blend of herbs, spices, citrus peels, and florals – you'll be amazed at how wonderful each mix smells!
With just a few moments of effort, you can turn any home into one that feels extra cozy. Try the stovetop potpourri today for the perfect personalized fragrance experience in the comfort of your own space. healthystyle
5. Simmering Stovetop Potpourri Recipe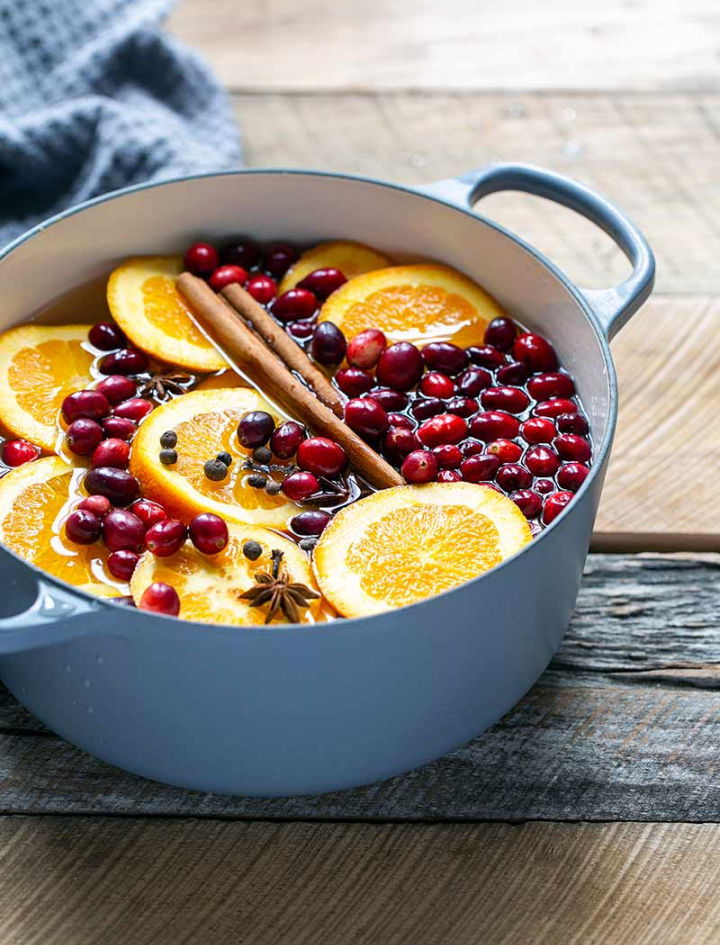 Experience the tantalizing aromas of Fall's most beloved spices with our simmering stovetop potpourri recipe. This easy-to-make, less expensive, quick recipe will make your home smell much better!
Save your money on store-bought air fresheners when the perfect time to make a batch of this delicious scent is here. All you need are fresh fruit and pantry spices combined in one pot for an amazing aroma that fills the air with warmth and moisture.
Get creative by using seasonal fruits like apples, oranges, or pears combined with warming cinnamon sticks, cloves, and allspice for an unforgettable fragrance throughout your home. So don't go another day without enjoying the sweet scents of Fall – try this simmering stovetop potpourri recipe today! savorysimple
6. Make a Holiday Stove Top Potpourri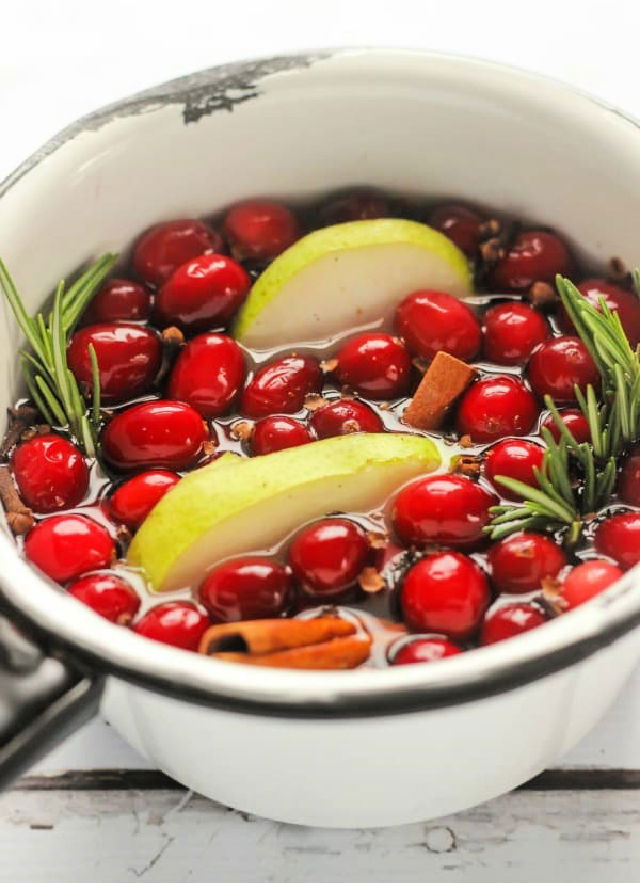 Welcome in the holidays with the delightful holiday stovetop potpourri! This Potpourri is the perfect addition to any autumn or winter household, filling your home with wonderful aromas and festive cheer. Just one bubbling batch of this special blend makes your house smell amazing.
From spicy nutmeg to sweet vanilla, the best holiday scents are sure to perfume the air in your home and make a warm and cozy atmosphere for family gatherings. So don't wait – get into the spirit quickly by making a batch of holiday stovetop potpourri today! Not only will it fill your home with seasonal fragrances, but you'll be able to enjoy its calming effects while preparing for the upcoming festivities. purelykatie
7. Homemade Holiday Potpourri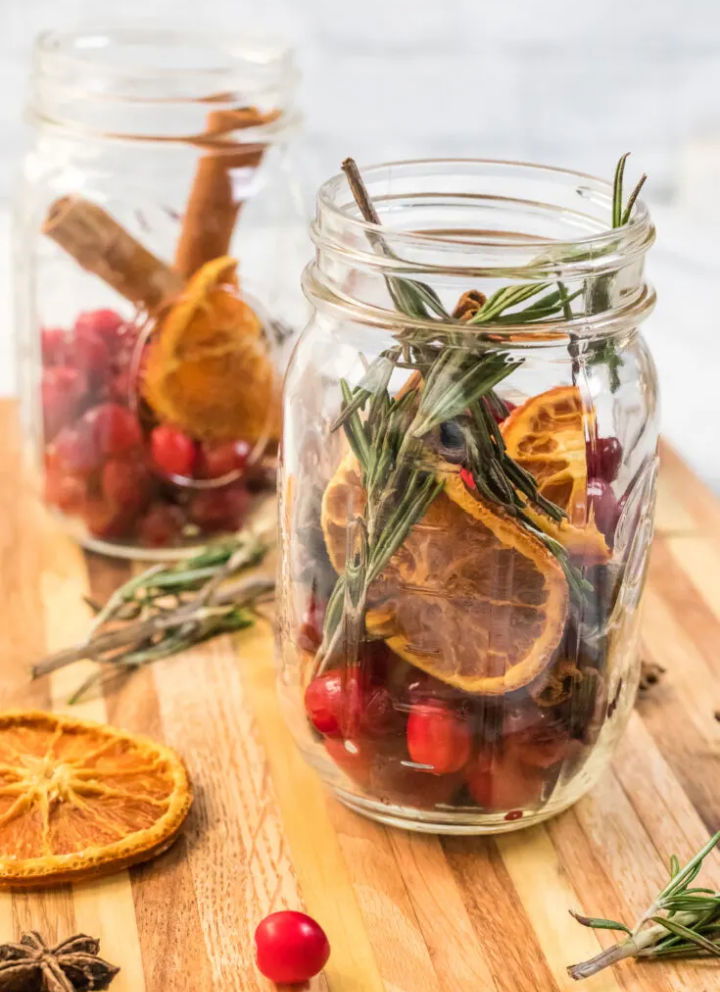 Nothing will get you in the holiday spirit like a lovely homemade potpourri! This holiday potpourri is not only fun to make, but it's also a great way to keep your home smelling amazing all season long.
With hints of some fresh pine needles, cinnamon, orange, and cranberries, this is the perfect way to make your home smell like the holidays naturally! Easily put together with dried ingredients from your local store or nature's bounty – combine and enjoy weeks of festive scents!
Whether shared as gifts or used in decorating around the house, holiday potpourri makes an affordable one that adds natural aromas and beautiful colors throughout any room. Get creative and crafty with unique additions such as spices or herbs –– you'll be surprised at how easy it is to make something so special! simplistically
8. DIY Potpourri With All Natural Ingredients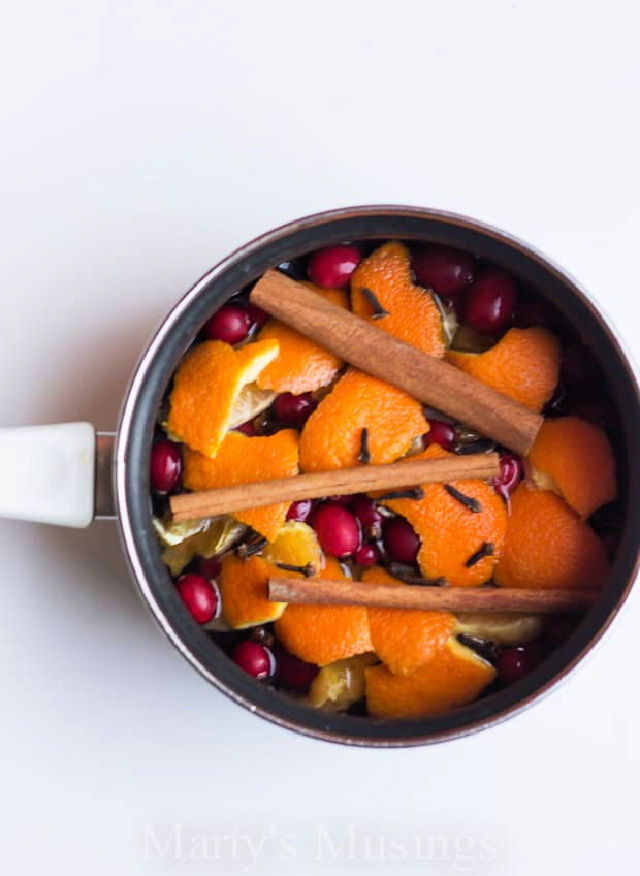 DIY Potpourri with all-natural ingredients is a great idea for adding a pleasant scent to your home. It doesn't take much time or effort to prepare, but the lovely aroma of this homemade Potpourri will make you feel right at home. With simple ingredients from the pantry, you can make something truly special that will have everyone in awe of its beauty and luxurious smell.
Plus, it's made with all-natural ingredients, so you'll know what you bring into your home is safe and healthy for humans and pets! So why give it a try today? Enjoy the calming ambiance created by Potpourri with all-natural ingredients – it's sure to be an experience that won't soon be forgotten! martysmusings
9. Best Fall Simmering Potpourri Recipe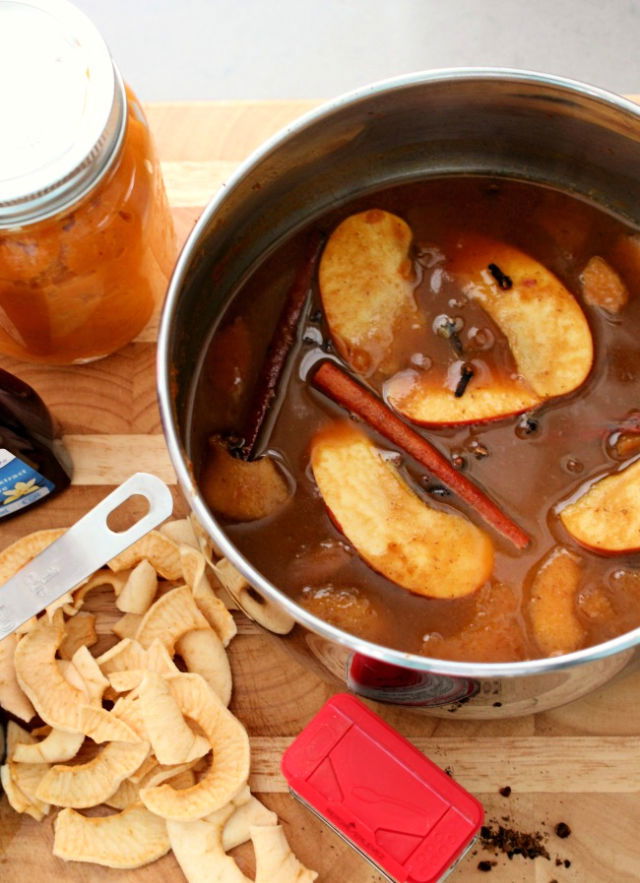 Enjoy the beautiful colors and comforting aromas of Fall with this delectable best Fall simmering potpourri recipe! This easy recipe is one of the quickest and easiest ways to get your house feeling like Fall, filling it up with a wonderful scent that will warm your home and make you feel extra cozy during this special season.
With a few simple ingredients, make an all-natural potpourri blend that fills your home with the rich scents of autumn in no time. It's an easy and natural way to add those delicious scents of Fall to your home! cleanscentsible
10. Holiday Gift Jars Cranberry Orange Stove Top Potpourri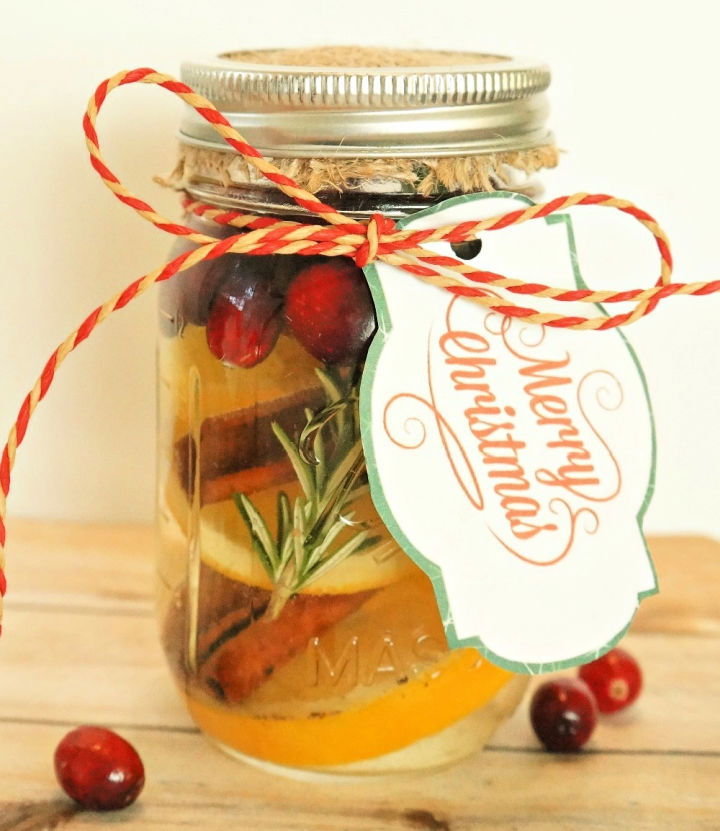 Make the holiday season special with gift jars and orange cranberry stove top Potpourri! This homemade Christmas potpourri in a jar will surely bring orange-cinnamony goodness into your home.
Natural ingredients like cranberries, cinnamon sticks, oranges, and cloves infuse together in no time and will make your house smell amazing while looking gorgeous too! Whether you're giving this as a gift or want to add festive cheer to your home, these jars are perfect for any occasion. Enjoy the holidays with the sweet scent of orange cranberry stove top potpourri! honeyandlime
11. Potpourri Recipe – Budget-Friendly Gift Idea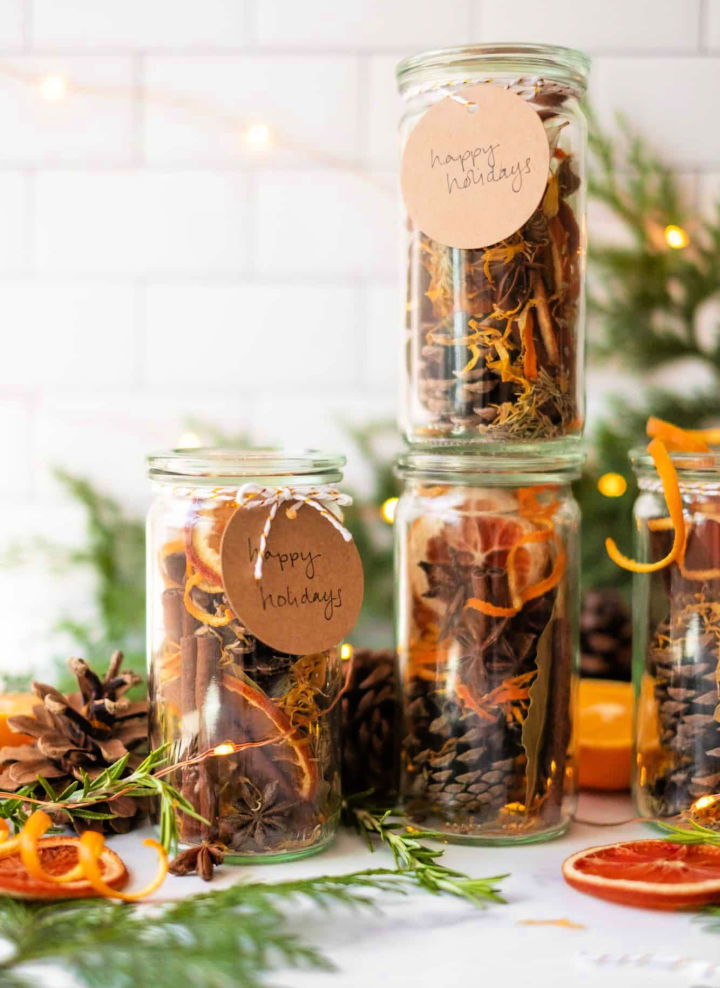 Are you looking for an easy and budget-friendly way to make a homemade gift? Look no further than this simple potpourri recipe! This quick and inexpensive project can be made in bulk with just a few ingredients.
Not only will your friends and neighbors appreciate the thoughtful gesture, but they'll also enjoy the amazing aroma that these fragrant potpourris produce. This recipe is so easy to follow – all you need is your favorite essential oils or dried herbs of choice, natural carrier material such as floral foam or wool, some small containers like jars or tins, decoration items like ribbons and bows, plus one secret ingredient – love!
So invest some time making these little pieces of joy for your loved ones — it's sure to smell so good that everyone will thank you. abeautifulmess
12. Handmade Stove Top Holiday Potpourri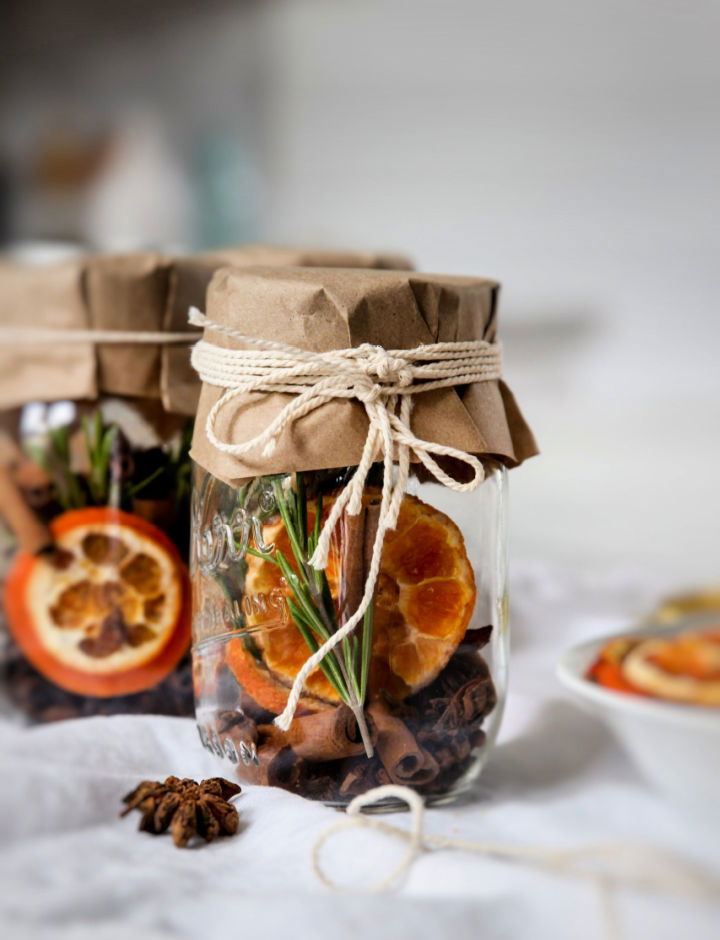 Are you searching for a unique, homemade holiday gift that will fill your home with the fragrant scent of the season? Look no further! This all-natural Stove Top Holiday Potpourri will put everyone in the holiday spirit.
You can make this Potpourri right at home with simple ingredients, such as cinnamon sticks, cranberries, oranges, and cloves. All you need is a mason jar, twine, and about 5 minutes of prep time – then let it simmer on your stovetop for 3 to 5 days. Your house will be filled with an inviting blend of holiday scents like cinnamon and clove to make everyone feel at home during this festive season. lemongrovelane
13. DIY Tropical Summer Stovetop Potpourri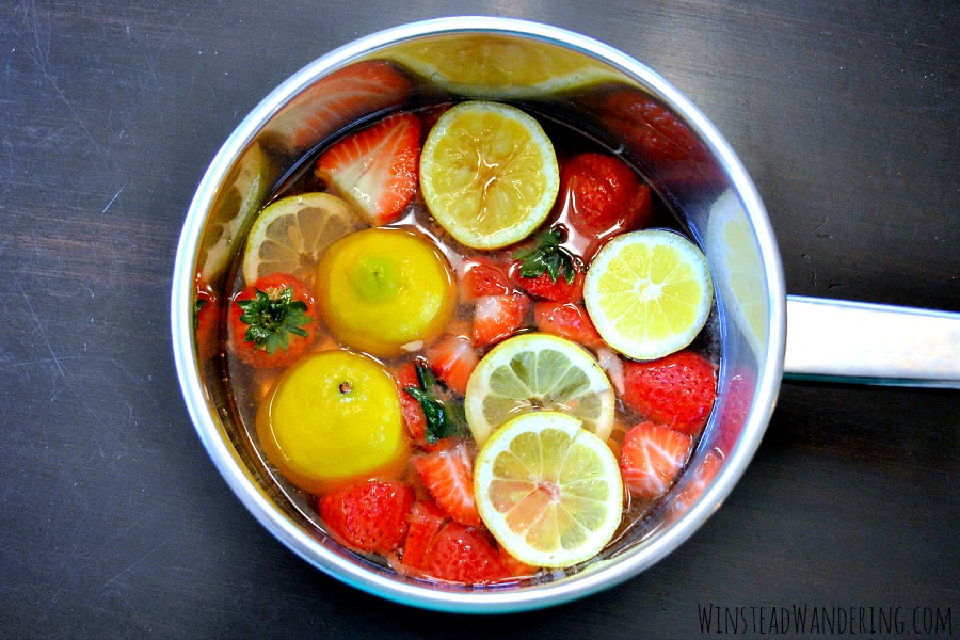 Start your summer with the perfect DIY project! Introducing topical summer stovetop potpourri – a refreshing way to fill your home with the scent of summer. The potpourri blend is homemade and made with lemons, strawberries, and coconut extract for an uplifting aroma that will make the room smell amazing.
Add water to the mix, simmer on the stovetop, and enjoy as you breathe deeply and let the delicious scents fill your home. It's also easy to customize by adding different fruits or herbs for a unique scent. Make an inviting atmosphere this season with DIY tropical summer stovetop potpourri – it's sure to be everyone's favorite way to bring fresh summer scent into their homes! wandering
14. Lime Mint Ginger Potpourri Recipe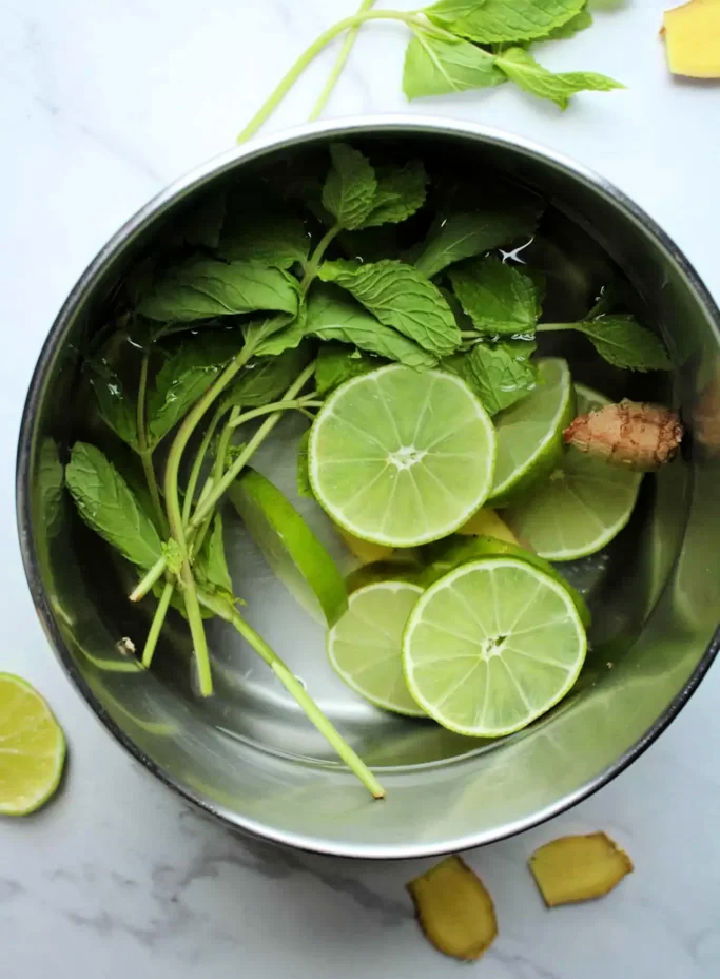 Let your home become a tropical paradise with this easy-to-follow lime mint ginger potpourri recipe! Using slices of tangy lime, fresh mint, and zesty ginger, this citrus potpourri smells amazing. Not only does it smell incredible, but it is also completely all-natural and an affordable alternative to paraffin candles.
Plus, the best part about making your homemade Potpourri is that you can customize it however you want! Adding different fruits and spices in various combinations allows you to make various fragrances for every mood or occasion. All you have to do is simmer them over the stove until the scent fills up your entire home – no waxes or synthetic ingredients needed – so start experimenting with this delicious combination today! midwestkitchen
15. Easy Lemon Rosemary Potpourri Recipe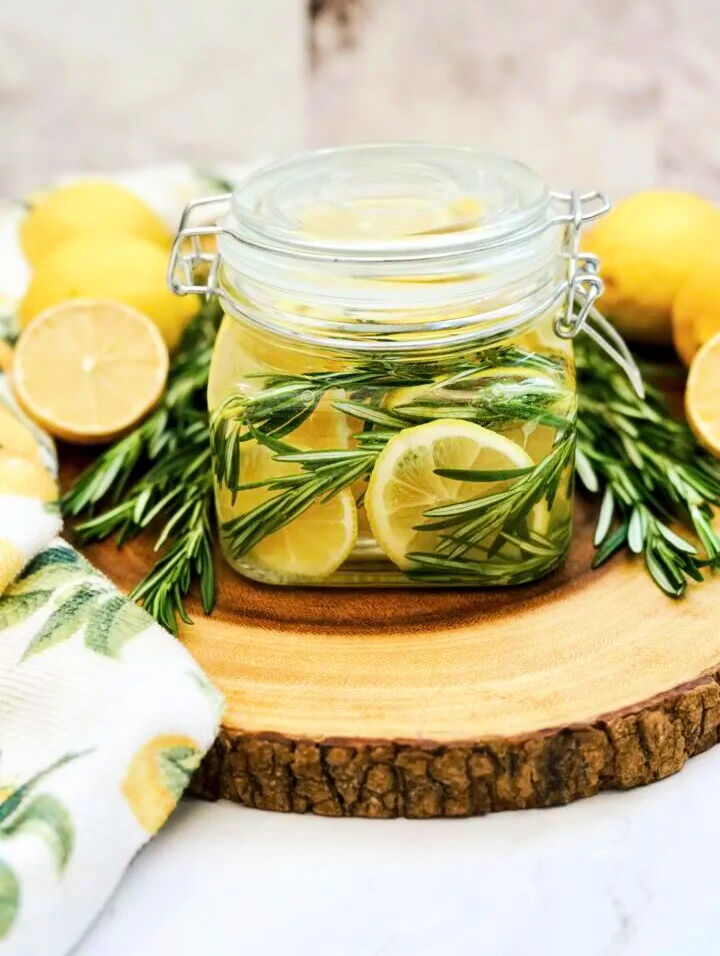 Welcome to the sweet world of delicious aromas! This easy lemon rosemary potpourri recipe is a perfect way to make your home smell amazing naturally. With its refreshing citrusy scent, it will be hard not to enjoy this heavenly combination. It's great for any season and even better when you have guests over – no one can resist such a soothing aroma!
The best part? You don't need much effort or time to make this potpourri recipe – just put it together in minutes and light up the stove before house showings if you're selling your home for great results every time. Not only does it make a pleasant atmosphere, but it also makes an excellent present during the holidays. So what are you waiting for? Try this delightful lemon rosemary potpourri recipe today and add fragrant charm to your living space! simplistically
16. Dried Stovetop Potpourri for Holiday Gifts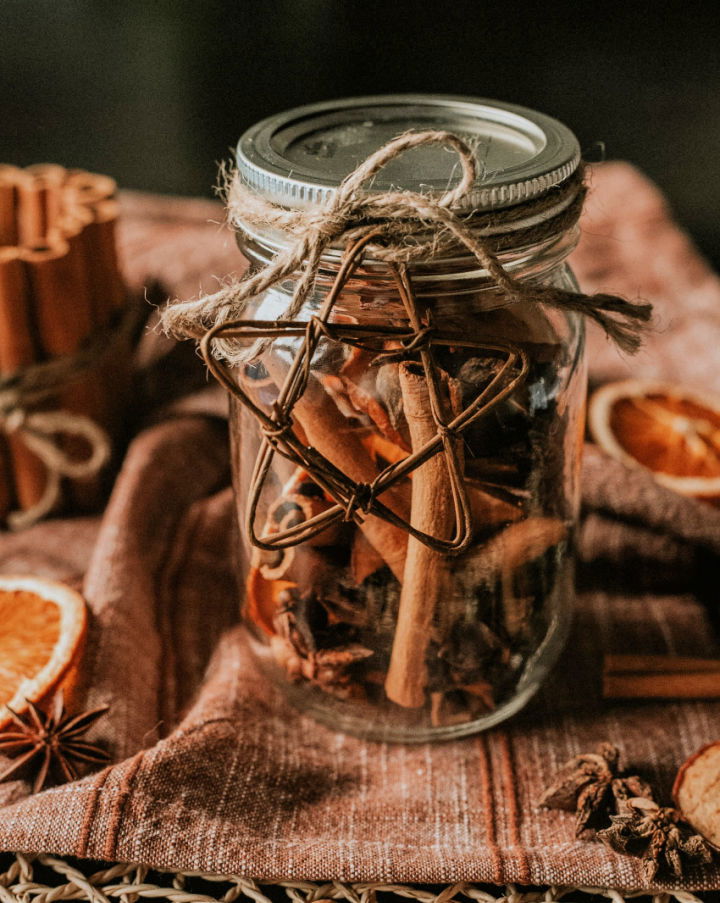 Transform your home with the delightful scent of seasonal spices! This handcrafted dried stovetop potpourri is easy to make and makes a lovely, inexpensive gift for friends and family. Combine dried apple and orange slices, cinnamon sticks, and other spices in a glass jar. Decorate it with some ribbon or string for an extra special touch.
With this homemade Potpourri, you can enjoy the fragrant aroma of Christmas all day long without having to light any candles. Give the best holiday gifts from the dried stovetop potpourri, which will fill your home with cozy scents and warm memories – no matter the time of year! jeansandateacup
17. How to Make Simmering Potpourri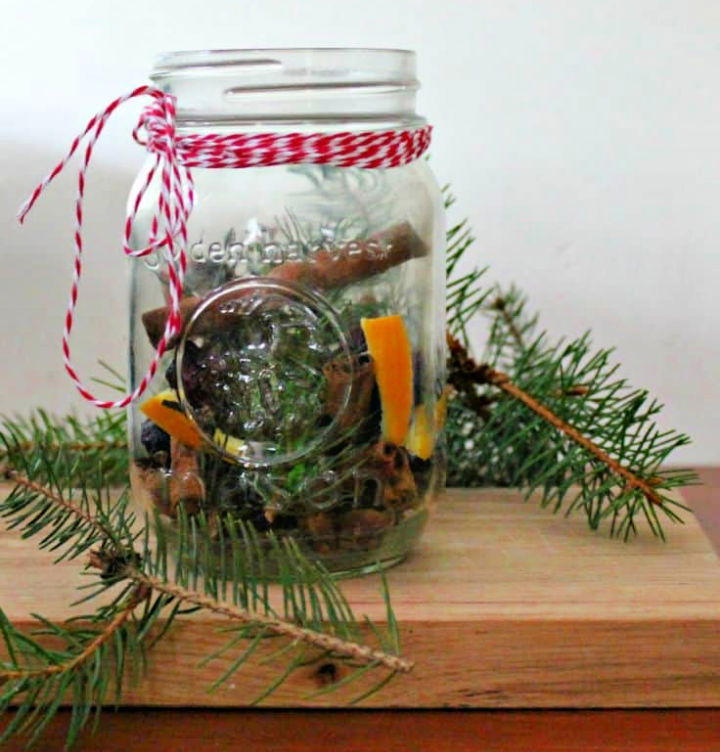 Give the gift of natural, festive scents this Christmas with a simmering potpourri. This big hit will freshen up your home without using any harsh chemicals. With an easy homemade potpourri recipe, it's simple to make your house smell like winter holidays all season long.
You'll love watching as family and friends enjoy the fragrant aromas that fill every room in your house. Add some essential oils for an extra special touch, too – everyone will be enchanted by its aroma and enjoy snuggling up by the fire with their favorite holiday drinks and snacks while its scent fills the air around them. Give the perfect Christmas gift this year – one that adds natural warmth to any indoor space with a simmering potpourri! confession
18. Potpourri and Winter Blend Recipe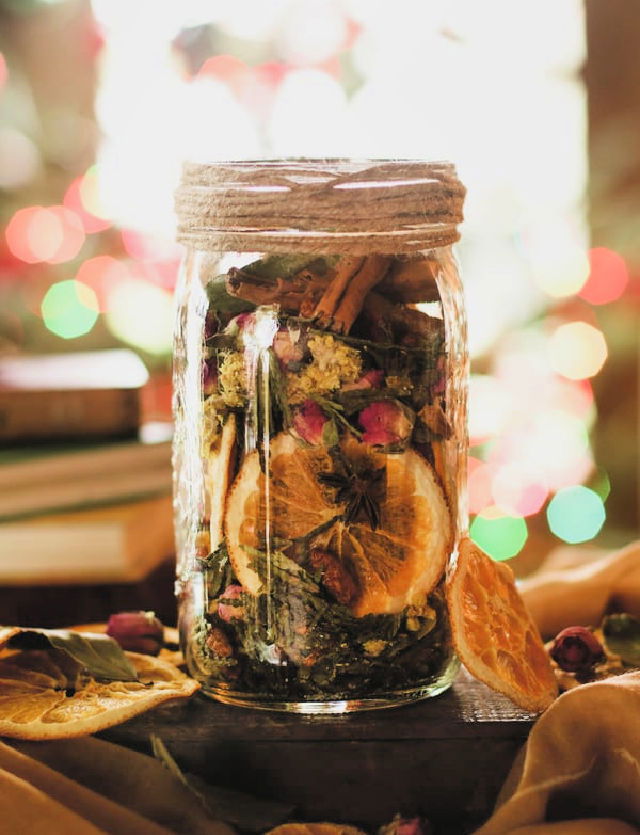 Are you looking for a unique and creative way to bring the winter scents of nature into your home? This potpourri and winter blend recipe is just what you need! This easy-to-make project can be done with the kids, making it a perfect choice for those cold winter days.
With this recipe, you can customize the scent intensity in your home by adding more or less of each ingredient. Whether you want something soothing or refreshing, the blend will give your brain something to breathe in while on the move. So why try this fun recipe today and enjoy its amazing aromas throughout your home? mountainrose
19. How to Make Potpourri for Fall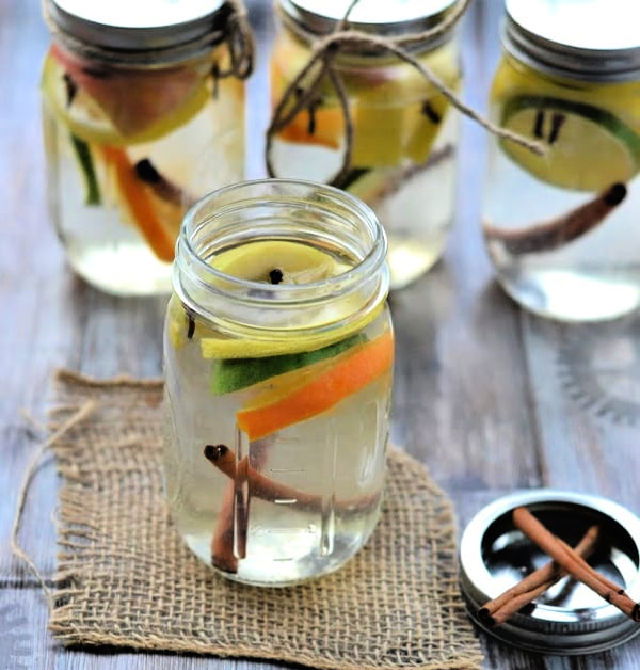 Discover the joy of Fall with homemade Potpourri! There's nothing quite like a lovely scent wafting through your home – and with a simmering potpourri for Fall, you can enjoy those delightful aromas anytime.
Make your DIY blend by combining seasonal fruits, spices, and herbs to make amazing fall centerpieces that fill your home with warmth and coziness. Place it in the center of your table or display it on shelves throughout the house for a lasting fragrance all season long.
Make unforgettable memories with every breath as wonderful fragrances from cinnamon, nutmeg, clove, orange peels, apple slices, and cranberries spread throughout each room. A touch of elegance to make any gathering special – let's start crafting our unique autumnal scents today! sixdollarfamily
20. How to Make Your Own Potpourri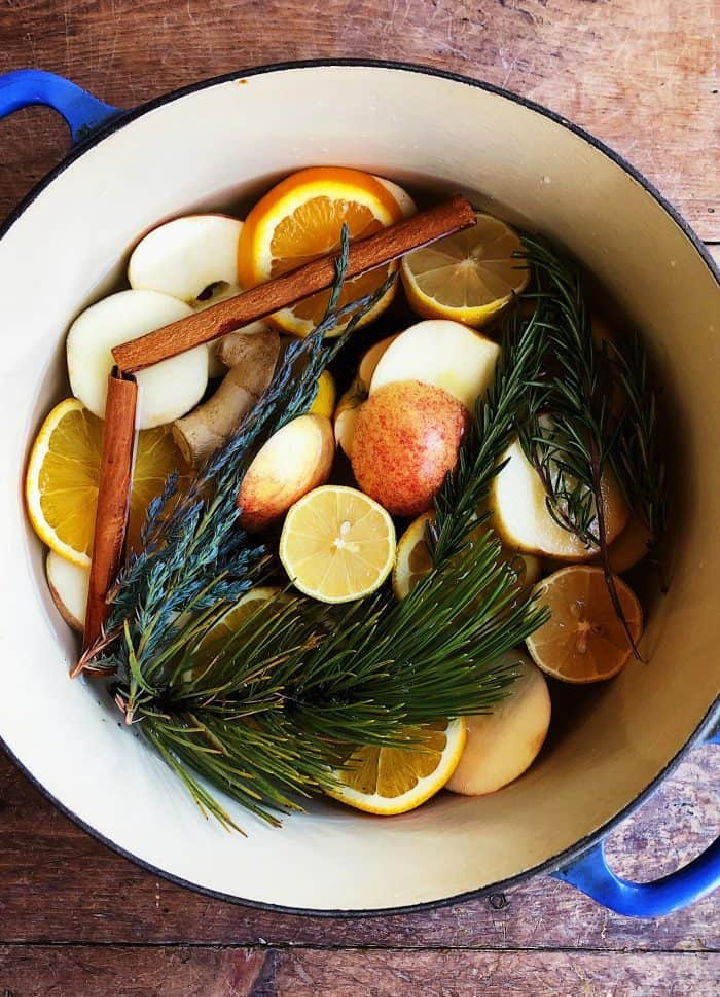 Spread the sweet and uplifting aroma of homemade potpourri throughout your home! Make a unique, unique scent to give your house a cozy and inviting winter feeling with this stovetop Yuletide Potpourri recipe.
It is extremely easy to make and requires simple ingredients – citrus fruits, outdoor elements like pinecones or branches, apples, and fresh herbs such as rosemary or thyme. With Yuletide Potpourri, you can make a festive atmosphere right at home without buying expensive store-bought scents – it's quick, affordable, and, most importantly, highly effective in spreading cheer! entertainer
21. DIY Layered Potpourri in a Mason Jar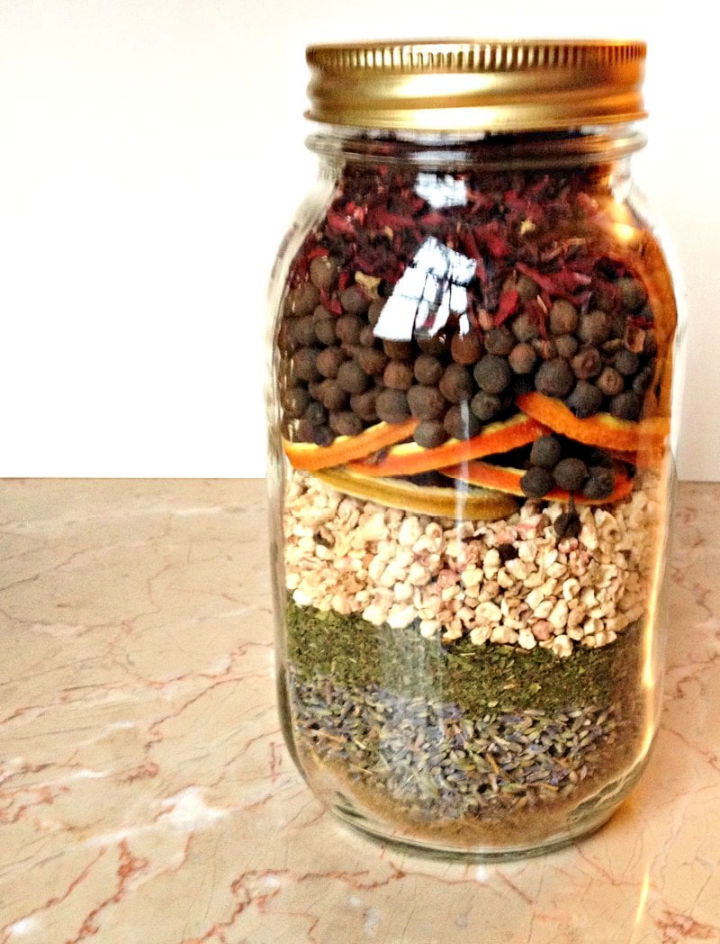 Treat your mom to something special this Mother's Day with a DIY layered potpourri gift in a Mason Jar. It makes for an easy, creative, and beautiful present showing your care. Not only is it super easy to make, but it also looks great!
Gather some of your mom's favorite scents – like lavender, rosemary, or jasmine – and layer them inside the jar for a unique, homemade gift. To finish the presentation, decorate the lid with twine or ribbon and attach a tag for an extra personal touch. With its beauty and simplicity, this thoughtful and affordable mason jar craft will surely be one of her favorites! hearthandvine
22. Simple DIY Thanksgiving Potpourri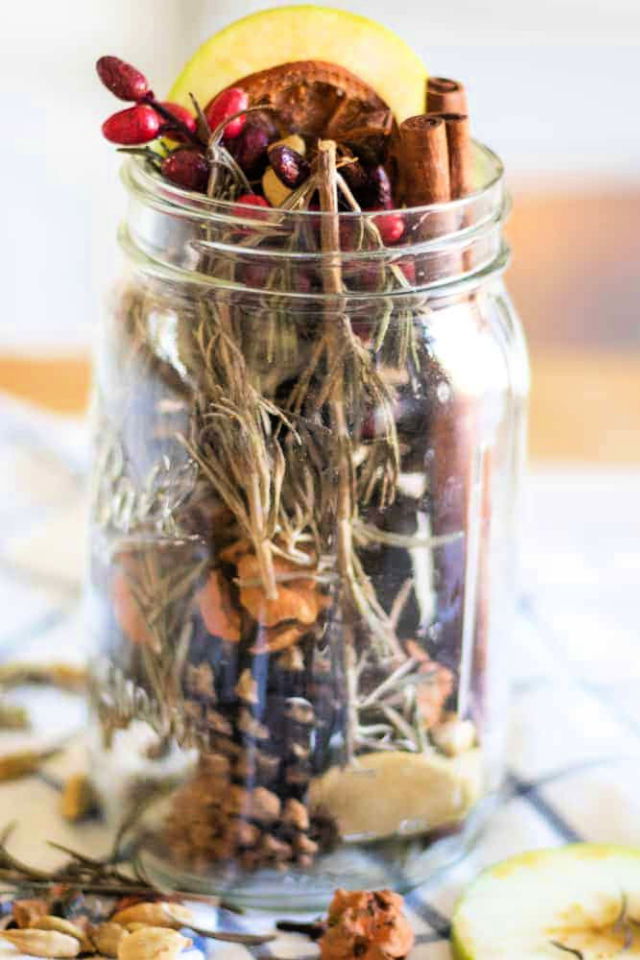 Thanksgiving is all about getting together with family and friends, so why not add a special homemade touch to your celebration? Make your home smell amazing with this simple Thanksgiving potpourri!
With just a few natural ingredients, including dehydrated fruits, fall spices, and essential oils, you can make a stunning centerpiece or give the perfect hostess gift. This beautiful Potpourri will fill your space with lasting scents of the season that you will remember! Make something wonderful for Thanksgiving this year – make some delicious-smelling simple DIY Thanksgiving potpourri. ouroilyhouse
23. Make Your Own Dry Holiday Potpourri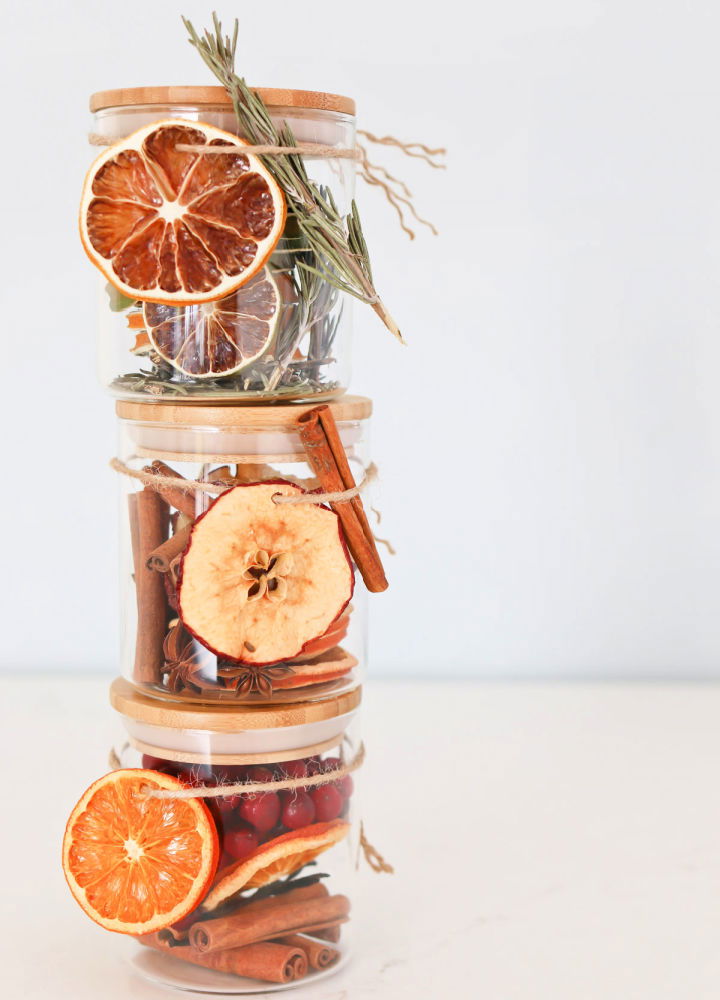 This delightful potpourri blend is made of fresh fruit, spices, and other natural ingredients, filling your home with an amazing scent. Perfect as a housewarming gift, this dry holiday potpourri can decorate shelves or stovetop simmer for hours. And since it's shelf stable, you don't have to worry about giving gifts that expire quickly!
With its easy-to-give nature and cost-effective price tag, this is the perfect holiday gift idea for any occasion. Show your loved ones how much you love them by giving them this useful yet thoughtful present; they'll love it! tidbits cami
24. How to Make Stovetop Potpourri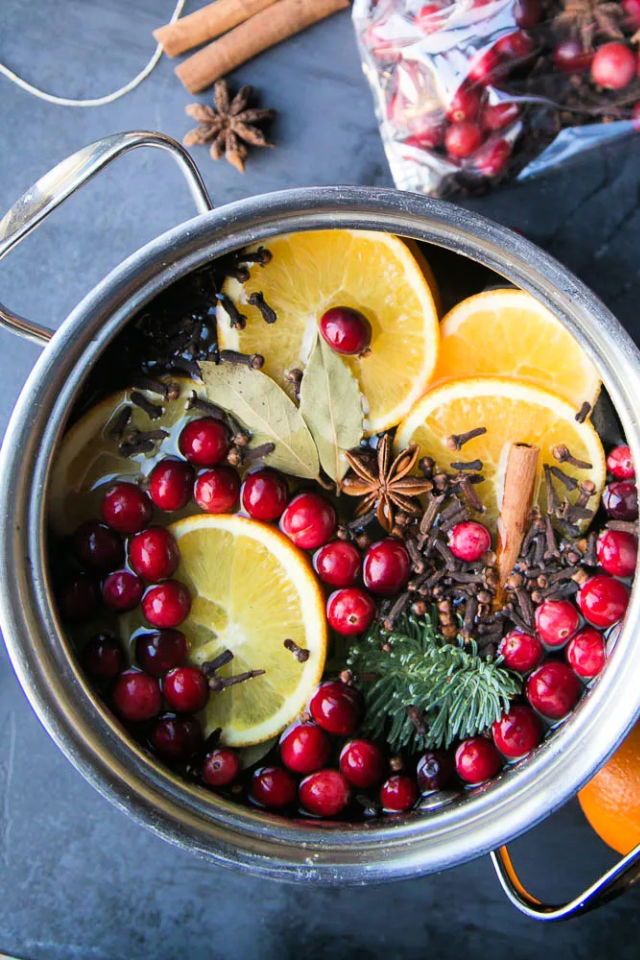 Make a magical atmosphere in your home with stovetop potpourri! This all-natural air freshener is easy to make and perfect for gifting. Combining consumable ingredients, these stovetop potpourris will fill your house with amazing Christmas smells.
No wonder they are so popular; they can be used repeatedly without losing their scent or effectiveness. Plus, the combinations of fragrant spices like cinnamon, nutmeg, and cloves make an aroma everyone loves! So don't settle for ordinary store-bought air fresheners – give your neighbors the gift of homemade stovetop potpourri this year! Its delightful smell will surely bring warmth to any room – making it a useful neighborly present. perrysplate
25. Holiday Stovetop Potpourri Recipe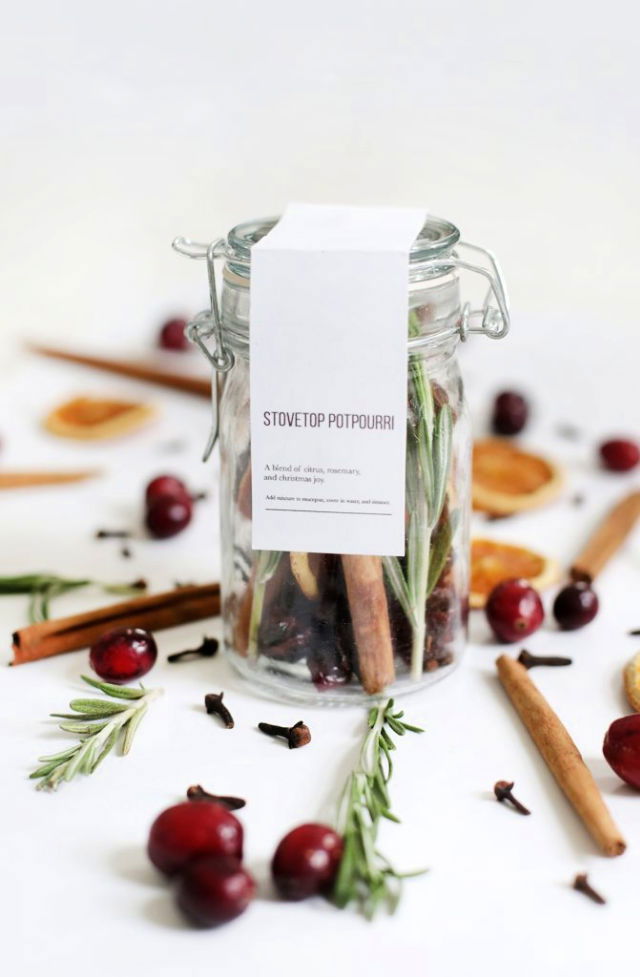 Are you looking for an easy and creative way to spread holiday cheer? Why not make a batch of DIY holiday stovetop potpourri? With simple supplies, you can make beautiful gifts that will wow your loved ones.
Gather up some dried citrus like oranges, lemons, or limes; rosemary, cinnamon sticks, cloves, and cranberries; plus some mason jars and printable labels for packaging–you're all set for your homemade potpourri recipe. Just mix the ingredients in the jar and place on top of your stove.
The fragrance will fill the kitchen with festive aromas perfect for celebrating the holidays! This season, give these warm-smelling presents to friends, family members, teachers, or delivery workers as a special token of appreciation. merrythought
Related DIY Ideas to Try
Conclusion: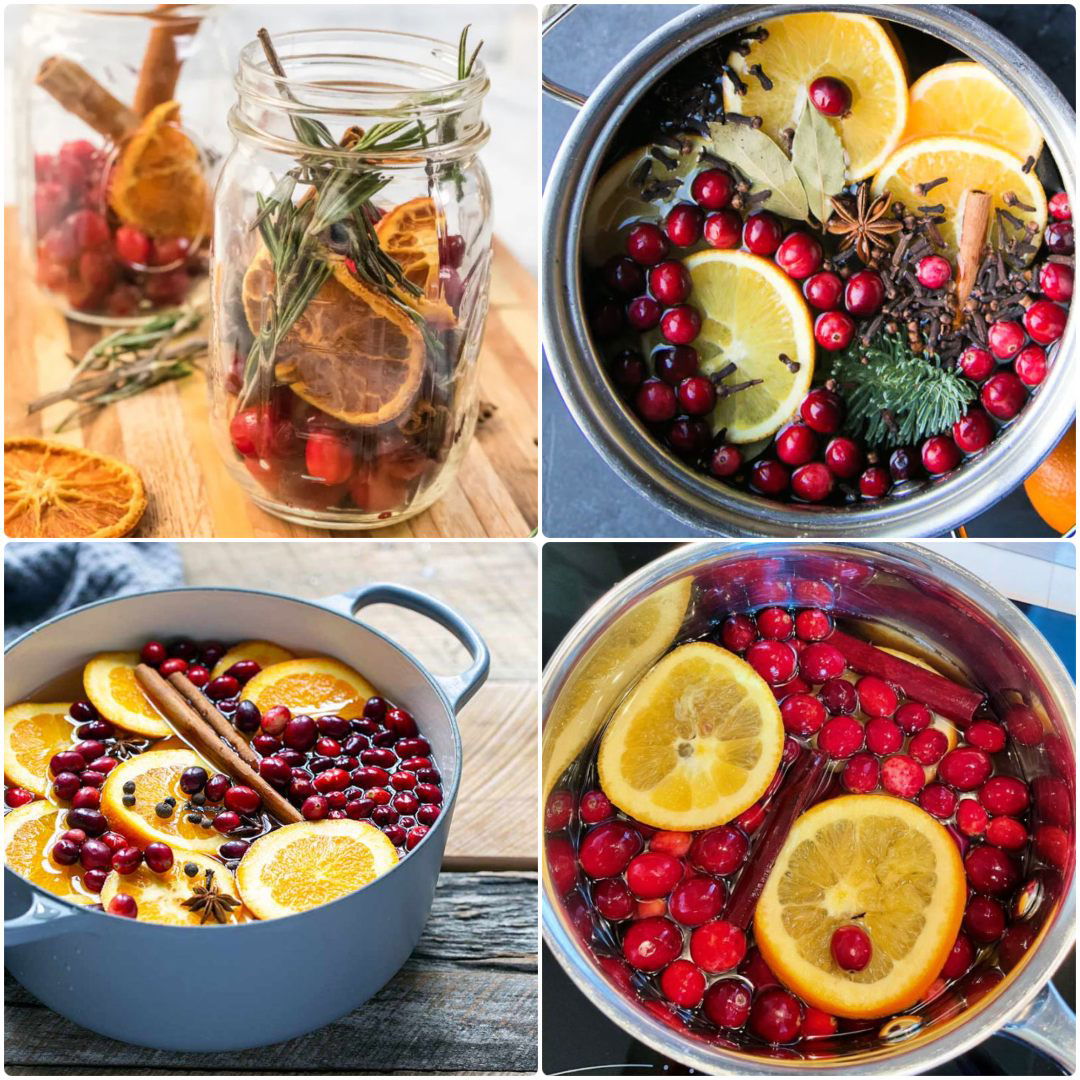 In conclusion, our homemade potpourri offers a delightful and natural way to enhance the atmosphere of your home, with various recipes catering to diverse preferences and occasions. From citrusy orange peel potpourri to warm cinnamon scents, these creations can be highly personalized and even gifted to loved ones. Explore the realm of potpourri making as you indulge in crafting your own fragrant concoctions. Transform your surroundings with the inviting allure of homemade potpourri today!