Are you looking for a detoxifying and activated charcoal face mask in the town? They have quite been the talk of the streets, now and everyone is actually drooling to have this DIY charcoal mask applied to their skins. We have selected these easy to make 15 best DIY charcoal mask recipes that can your skin all glowing and can also work as a great detox mask for keeping your skin free of dirt, harmful toxins, even fight acne and work against the blackheads problem! So, all in all, there are so many great things and benefits associated with these DIY charcoal masks!
Our selected DIY charcoal mask tutorials are all in detail, and they all use these natural activated charcoal and simple materials that can come in really handy for getting better and glowing skin! Bentonite clay is an excellent toxin absorbent, and when it is mixed with activated charcoal, they bring out quite the best results. Along with bentonite clay, our charcoal face mask tutorials have used aloe vera gel, vegetable glycerin, apple cider vinegar, and in some cases, distilled water.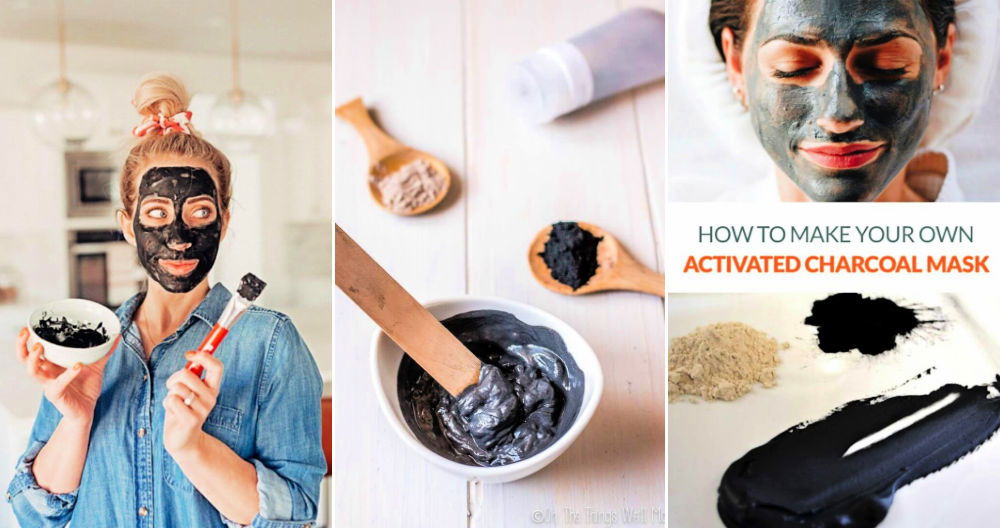 So, rather than going for chemical treated charcoal masks, go with a safer option and make these DIY charcoal mask ideas to get a softer and soothing skin! Keep reading and get inspired by the magical results.
1. How to Make Charcoal Mask
Are you also inspired by the power of activated charcoal? Looking for some reasonable and effective charcoal mask ideas? We have got just the one here by "By oily design." So, get ready to de-toxicate your skin and feel fresher! For ingredients, click the tutorial link. byoilydesign
2. Charcoal Face Mask with Coconut Oil
There is nothing better than a homemade charcoal mask! All the more reasons to go for a 100% pure and natural charcoal endeavor. Detox your skin by using these 3 ingredients; Coconut oil, baking soda, and activated charcoal. paleohacks
3. Charcoal Face Mask for Acne Prone Skin
Suffering from the sticky acne problem? Give your skin the care it needs. This DIY homemade charcoal mask has added beneficial ingredients that can multiply the refreshing effects even more. Enter bentonite clay, distilled water, and tea tree essential oil. thethingswell
4. Homemade Charcoal Face Mask
Sure, you can find a lot of branded charcoal masks in the market, pricey as anything. But, can be you're 100% sure about the ingredients and how natural they are? Nah-uh! Here comes this best DIY charcoal blackhead mask by Hello Glow! helloglow
5. Easy DIY Charcoal Face Mask
Are you looking for ways to brighten your skin tone? Keep your skin exfoliated and also balance your skin tone? Look no further; this homemade charcoal mask has all these important takeaways checked! Get the recipe from the tutorial. twistmepretty
6. Activated Charcoal Face Mask
This tutorial features the combined skin-related wonders activated charcoal and bentonite clay will bring to your skin! The folks at Facial Clay masks have got it all figured out. From testing the best pH for the skin to the benefits of charcoal mask! Head off to the details now. facialclaymasks
7. Best Soothing and Cleansing Charcoal Face Mask
Add this soothing and cleansing charcoal mask to your skincare routine and glow up your skin! It is hardly going to take 5 minutes of your day to make this. With just a few supplies, including 1 tablespoon bentonite clay, ½ tablespoon activated charcoal, and 1 tablespoon aloe vera gel. livesimply
8. Cleansing Face Mask with Charcoal
Are you struggling with blackheads? This activated charcoal mask can remedy that if you add it to your daily self-care routine. Add up the following ingredients, and you are all good to go. Activated charcoal, green tea, peppermint essential oil, and vegetable glycerin. rubiesandradis
9. Easy to Make Charcoal Mask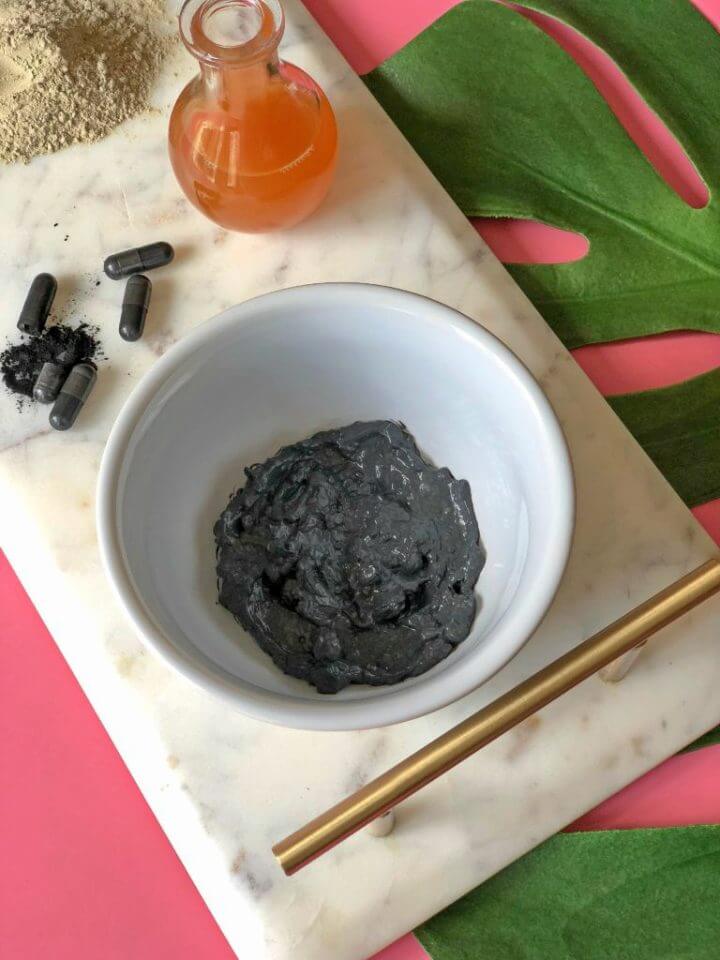 Get your hands on Indian healing clay, activated charcoal, and apple cider vinegar. Mix it up according to the quantities as measured in the tutorial and leave on for 15 minutes. After washing it off, use moisturizer and serum for more exceptional results. lochandler
10. Bentonite Clay + Charcoal Mask Recipe
Bentonite clay absorbs all the harmful toxins in your skin, whereas activated charcoal draws them out of your pores. SO, this bentonite clay and charcoal mask recipe can be a delight to your skin and a healing guardian too! karmicwell
12. Charcoal Face Mask Recipe
If you are fighting acne, this activated charcoal face mask recipe can remedy using these few ingredients. You will need activated charcoal powder, aloe vera gel, coconut oil, and distilled water. extremecoup
13. DIY Activated Charcoal Face Mask
Instead of going for unnatural and chemical treated creams, why not use some natural and healthy alternatives. The preparation time for this DIY charcoal mask, you will need ½ tbsp of bentonite clay, ½ tbsp of enhanced collagen,1 tbsp of activated charcoal, and ½ tsp of olive oil or honey. organika
14. Homemade Activated Charcoal Mask
This homemade activated charcoal mask can solve most of your skin problems! Like acne, toxins, and other skin harmful elements. You will need 1 tablespoon of activated charcoal, 2 tablespoons of bentonite clay, and water. irenamacr
15. Natural Ingredients Charcoal Face Mask
You need one tsp of activated charcoal, 1 tsp of powder bentonite Indian healing clay, 2 tsp of aloe vera gel, 1 tbsp. Of unflavored gelatin and 2 tbsp. Of water. After mixing all the ingredients, leave the mask on your face, and then see the clear and natural difference yourself. livingwellmom
See how easily you too can enter the race for the love of charcoal masks! And no need to even spend any money. Just use these simple ingredients and treat yourself at home. With all the natural alternatives instead of going for chemical treated options. Because let's just faced it, we all want beautiful skin and look half of our age! And, the word in the street is that charcoal masks are quite aiding to this thought.