DIY water filters have become increasingly popular for those looking to ensure safe and clean drinking water at home or during emergencies. Making your own homemade water filter system can be accomplished with some basic materials and a little ingenuity. Learn how to make water filters at home with these 25 cheap DIY water filter ideas to improve your water quality.
These DIY water filtration systems cater to various skill levels, preferences, and budgets. From simple water bottle filters to whole house water filtration systems, these DIY water filter systems provide easy-to-follow instructions and valuable information on constructing a functional homemade water purifier.
The benefits of making your own water filter include both cost savings and the satisfaction of making a sustainable solution for clean drinking water. These homemade water filter ideas cover diverse methods of water purification, including the use of activated charcoal, sand, and other natural filtering materials. They also provide guidance on how to assemble and construct gravity-fed systems, countertop filters, and high volume filtration devices.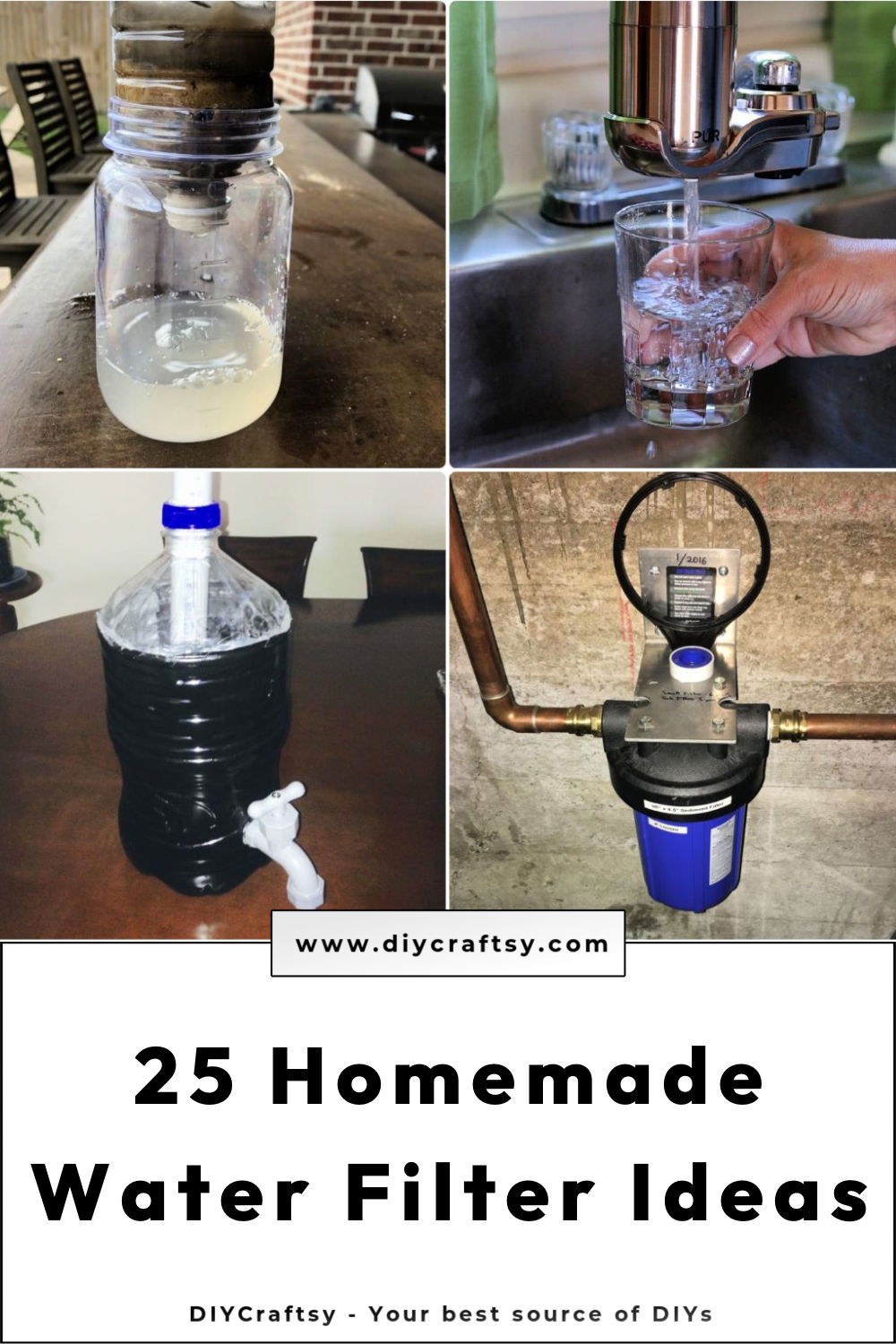 Get started on your DIY water filter journey today and discover the many creative ways to ensure safe and clean drinking water for you and your loved ones, no matter the circumstances.
1. Make Your Own Muddy Water Filter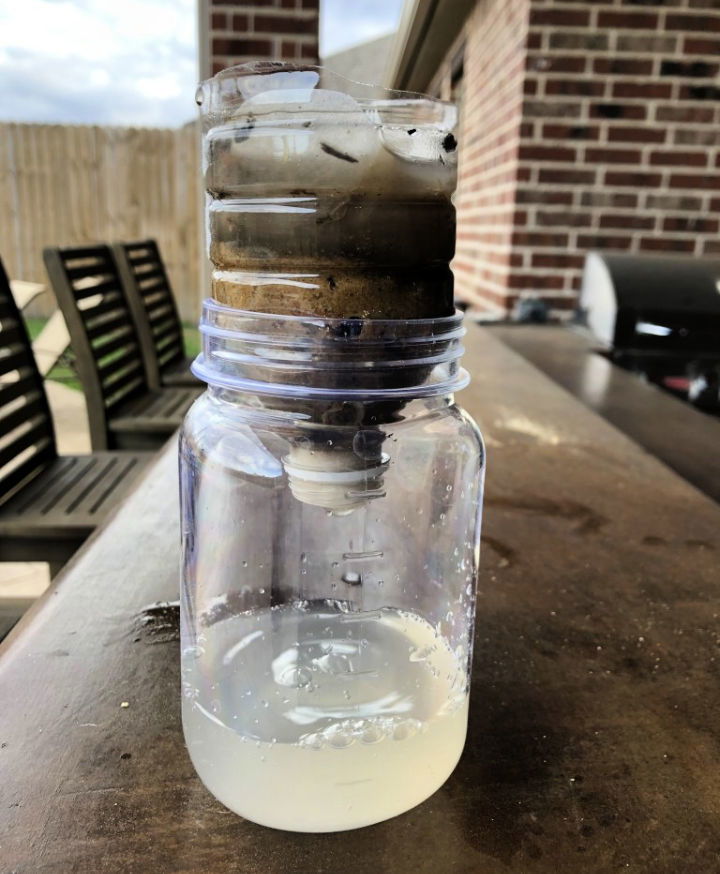 Bring the spirit of Engineering Week into your home and educate your children on the art of water filtration using a simple DIY experiment. This fun activity turns your child's affinity for muddy messes into an educational experience about the science behind water purification.
With just a small water bottle, mason jar, sand, gravel, cotton balls, coffee filter, and muddy water, you can demonstrate how solid residues are filtered out, akin to processes used by water engineers.
However, emphasize that while the water appears clear post-filtration, it's still unsafe to drink, encouraging a broader conversation about water treatment. Celebrate World Water Day on March 22 by initiating your children into water engineering with this intriguing experiment! shelovesscience
2. How to Make a Life-Saving Water Filter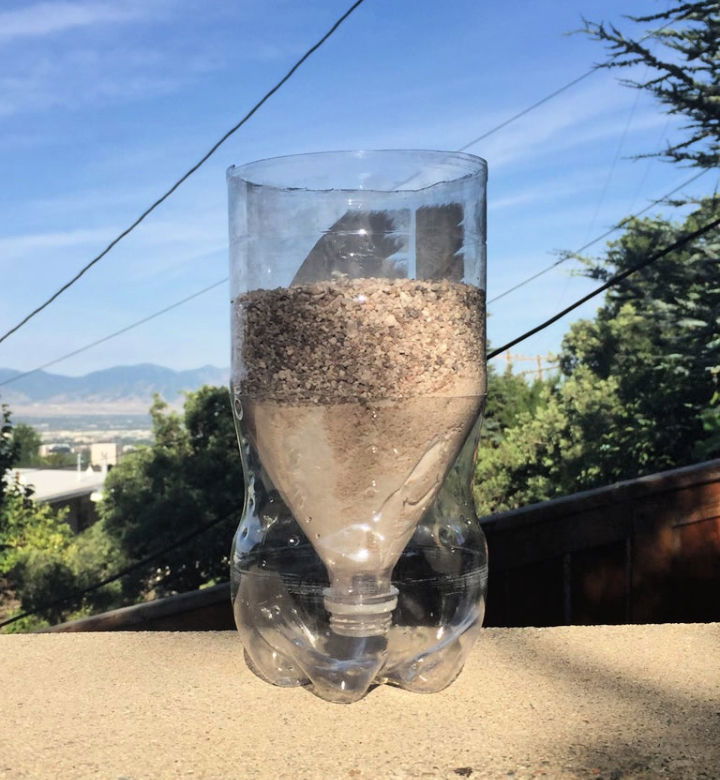 Harness the power of natural filtration and protect yourself in times of need with a DIY, life-saving water filter. In desperate situations, you can ensure a clean water supply using everyday household items such as a 2-liter plastic bottle, coffee filter, sand, a colander, and a small shovel.
This filtration method, backed by environmental engineers, echoes large-scale water purification techniques. Optionally, include charcoal in your process for enhanced refinement.
Preparation and proper execution are vital to avoid any health risks. So, gear up and potentially save lives with this practical and efficient water filter. A worthy addition to your emergency preparedness kit! instructables
3. DIY Gravity Fed Water Filter for Under $60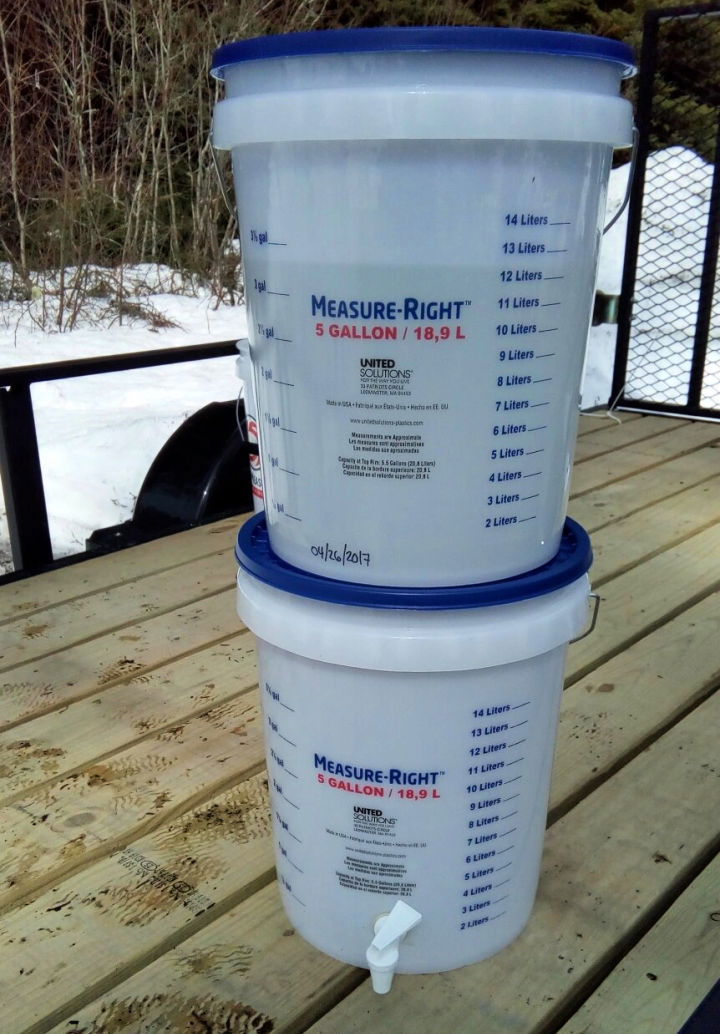 Refresh your household water system with this budget-friendly DIY water filter. Utilizing a ceramic water filter kit and food-grade buckets, this simple and cost-effective method provides clean, filtered water on a large scale, making it perfect for households relying on creeks or other natural water sources. The process involves:
Drilling holes in strategic points on the buckets.
Assembling the filtration system.
Maintaining a balance between the different components ensures a steady and efficient water flow.
A great alternative to commercial options, this filter guarantees pure, safe, and tasty water while saving you money. Stay hydrated and budget-conscious with this innovative, do-it-yourself water filtration system. alaskabode
4. How to Install a Water Filter for Drinking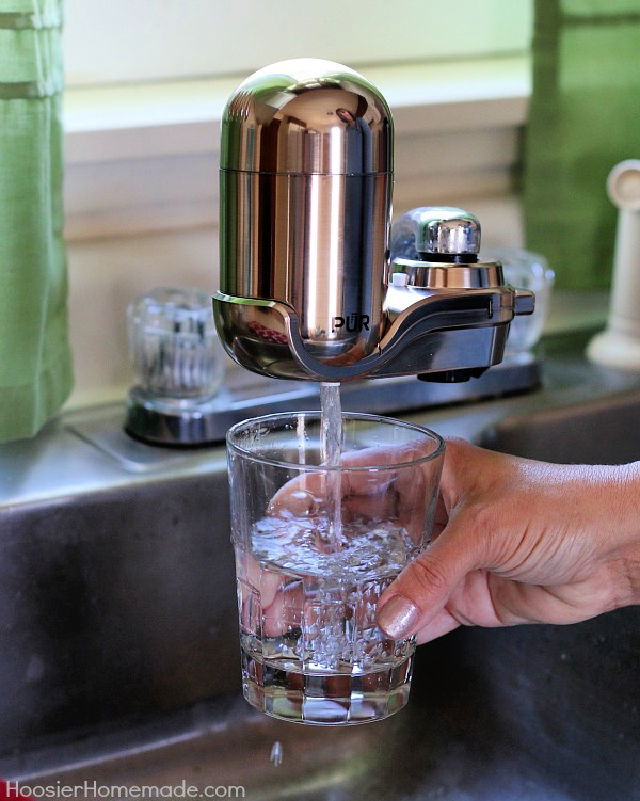 Learn how to filter water and take control of tap water's quality with this DIY guide on installing purr water filters – a practical solution to drastically reduce contaminants such as lead, pesticides, and mercury. These innovative filters can remove up to 70 contaminants, including 99% lead.
By filtering out these harmful elements, you will increase the taste of your food and beverages and ensure a healthier lifestyle. The installation of the PUR Faucet Mount is a breeze, and we provide a clear guide to help you along the way.
Economical and environmentally friendly, these filters significantly reduce your bottled water expenses while reducing plastic pollution. With PUR, enjoy peace of mind with cleaner, healthier water straight from your faucet. hoosierhomemade
5. Water Filter Science Project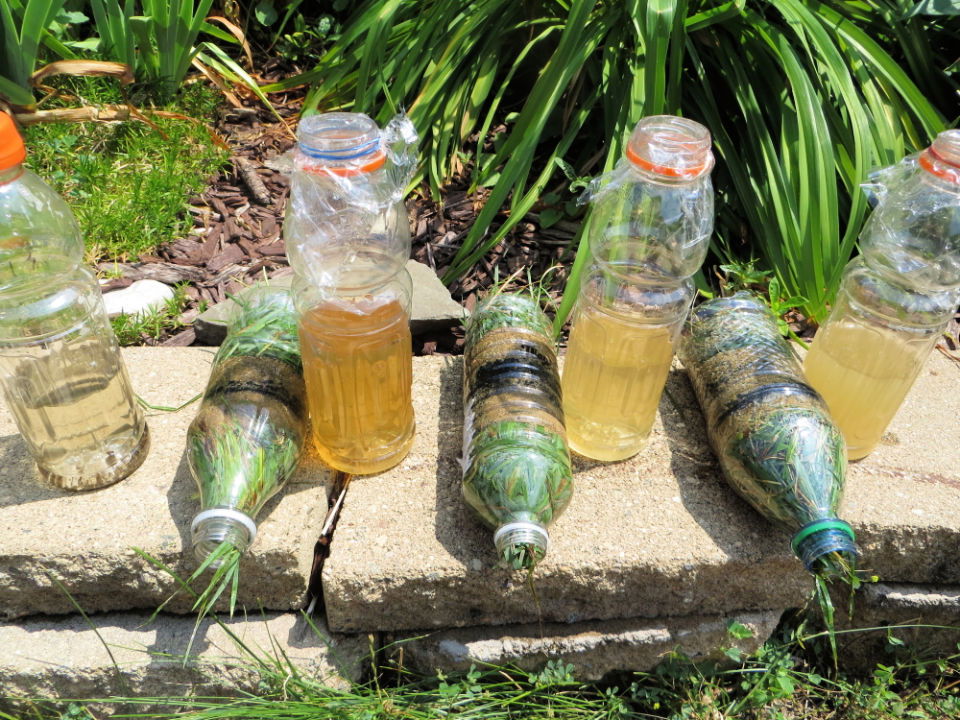 Delve into the captivating realm of survival science with this engaging exploration of homemade water filters. Craft a functional DIY water purifier using everyday materials like grass, charcoal, and sandy soil. This ingenious method involves the construction of a filter holder from a plastic water bottle or birch bark, followed by a layered arrangement of the materials for maximum effectiveness.
The process clears the water and employs the sun's ultraviolet rays to eliminate harmful microorganisms. This detailed guide, however, cautions against consuming the purified water due to the potential risk of undetectable harmful microbes.
The method is a compelling testament to survival skills, demonstrating the profound power of nature and resourcefulness in ensuring safety in desperate times. Become a survivalist scientist today and experiment with your water-purifying skills! kitchenpantrys
6. How to Make a Water Filter at Home
Discover the simplicity and effectiveness of making a DIY water filter! By utilizing common household items such as an empty water bottle, rocks, sand, coarse sand, a rag or paper filter, and scissors, you can make a basic filtration system to purify water.
This step-by-step guide leads you through cutting the bottle, adding the filtration materials in a specific order, and then pouring the water for filtration.
The final, crucial step is boiling the filtered water for at least one minute, ensuring it's safe for consumption. This water filter is an ingenious solution for clean water, making it an exciting and helpful endeavor for anyone interested in practical, home-based projects. instructables
7. Make a Water Filter Out of a Plastic Bottle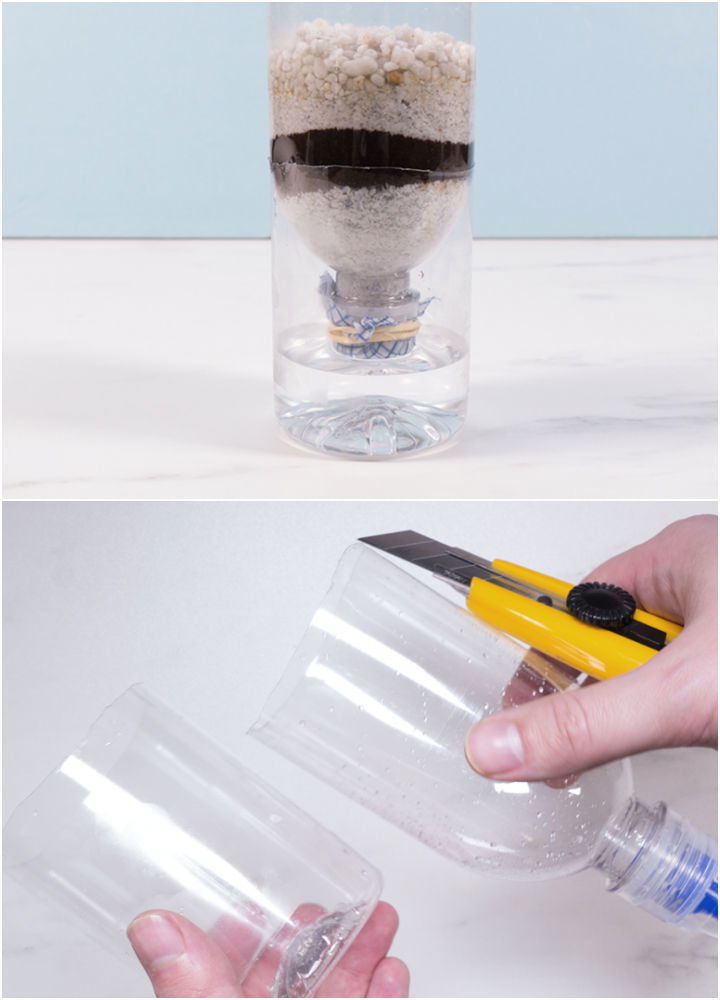 Delve into the exciting world of rainwater harvesting with this DIY water filter project, suitable for kids and adults alike! This engaging activity underscores the importance of water conservation and educates about natural resource management.
Crafted from common household items like a clean plastic bottle, sand, gravel, activated charcoal powder, and fabric, this DIY filter helps remove unwanted particles from rainwater. This simple and innovative design allows the rain to be caught in the filter and trickle down into the base, offering a practical way to save water and prevent erosion.
Not only does this device help collect and purify rainwater, but it also serves as an excellent educational tool to instill awareness about water conservation. Remember, rainwater is a precious resource; let's learn to utilize it wisely with this inventive water filter system! aprilaire
8. Whole House Water Filter Ideas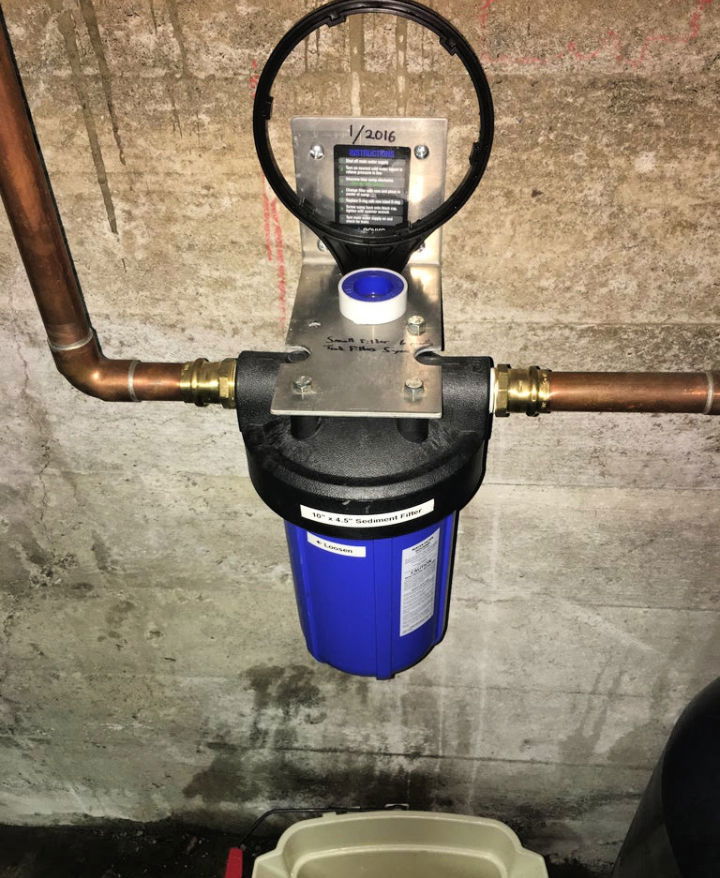 Looking to maintain the purity of your home's water supply? This in-depth DIY guide will walk you through changing a house water filter. From understanding how to turn off your home's water supply to ensure all water-utilizing appliances are switched off, the article meticulously covers each necessary step.
You can handle the task efficiently with an arsenal of tools, including a filter wrench and strap wrench, a correct replacement filter, and a compatible O-ring.
Remember to have food-grade silicone grease for lubricating the filter canister threads, a plumber's tape for ensuring a secure seal, and a big bucket to manage potential spills. The goal? Enjoy the perks of clean, safe water flowing throughout your home. instructables
9. Homemade Countertop Water Filter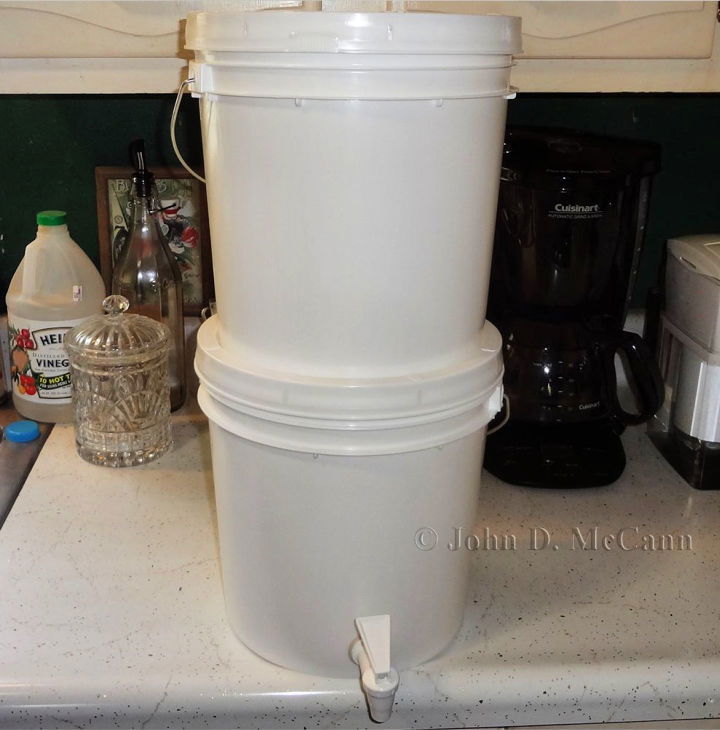 Unleash the potential of making a practical, compact DIY countertop water filter for emergencies. This homemade filter leverages gravity to purify water effectively and costs substantially less than commercial options. It uses ceramic filter elements, two food-grade two-gallon buckets, and a simple fixture.
The system can be assembled with basic tools with a Berkey Ceramic Water Filter Candle at the heart of the filter. The compact design is perfect for kitchen countertops, making emergency water purification accessible and convenient. The total project cost is a mere $37, offering a budget-friendly, compact solution for clean water during emergencies. survivalresources
10. Simple DIY Water Filter Using Waterbottle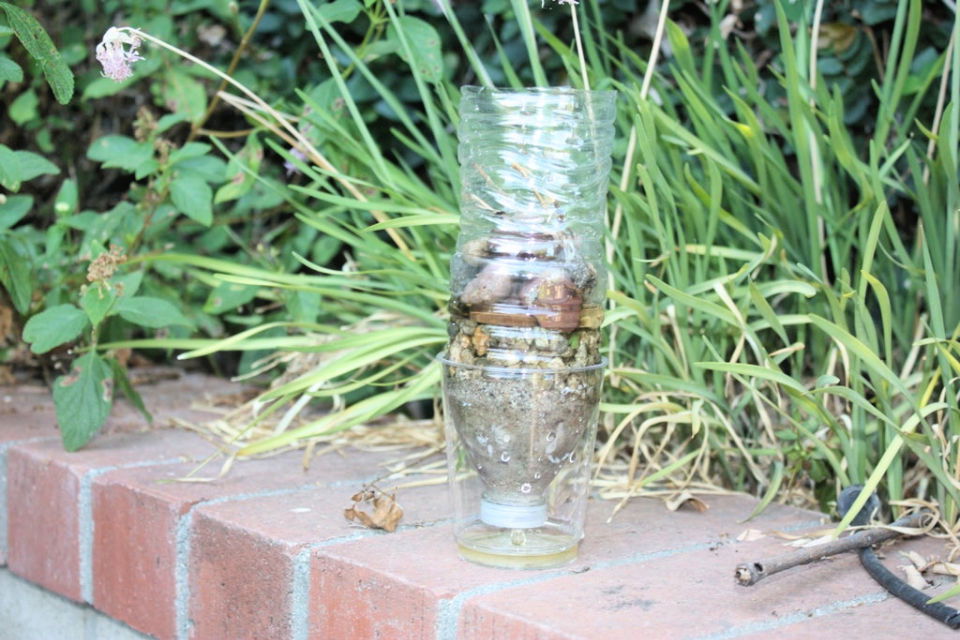 Make a simple yet efficient DIY water filter using a water bottle! This essential survival tool can be built from common household items, offering access to cleaner water when none is available. Use scissors or a knife to modify your water bottle, then add materials such as coffee filters, cotton balls, or fabric for filtration.
Combine sand or charcoal, gravel, and small rocks inside the bottle for a multi-stage filtering process. Once assembled, dirty water poured into this homemade filter will emerge significantly clearer. To ensure safety, remember to boil the filtered water before consumption. This water filter is quick to make and can be a lifesaver in desperate times. instructables
11. Handmade Water Filter Science Project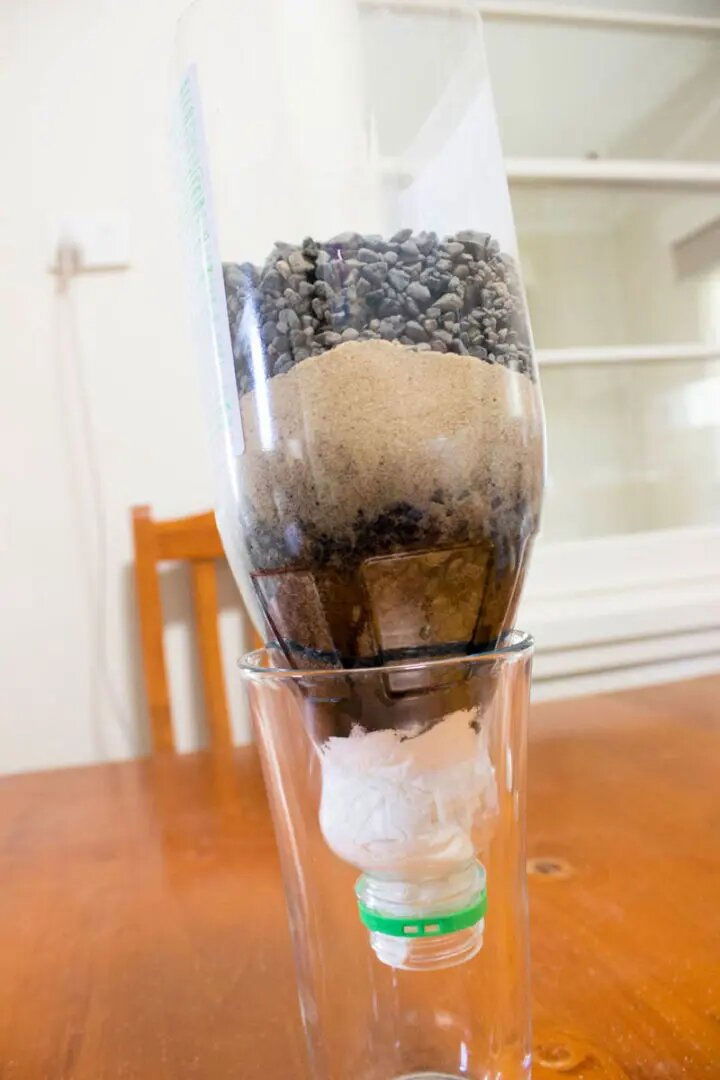 Learn about the water cycle and the importance of clean water with this engaging DIY water filter project. With common household items like a plastic bottle, clean sand, gravel, activated charcoal, and a small cloth or coffee filter, your students will observe firsthand how water filters work.
This hands-on experiment brings science to life and emphasizes the need for clean, drinkable water – a resource that isn't readily available to many people worldwide.
By making and testing their homemade water filters, students will see how different materials can impact the cleanliness of the water and how the Earth naturally filters water through its process. An educational, fun, and impactful activity that illuminates scientific and global perspectives. lovetoknow
12. How to Make Your Own Water Filter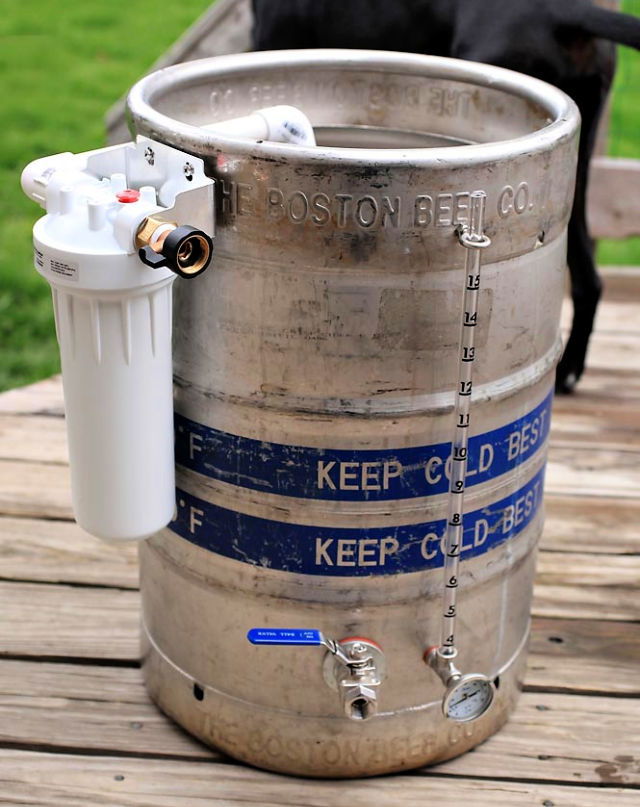 Get the ease and simplicity of crafting a DIY water filter for home brewing. This simple and cost-effective setup allows you to control the quality of your brew water. Requiring easily sourced materials like a carbon filter and brass adapters, you'll quickly set up your system and ensure chlorine and chloramine-free water.
Some users recommend adding quick disconnects for convenience, but the basic setup works perfectly. Some users also recommend disassembling and draining the filter between uses to maintain optimal cleanliness.
One thing to be aware of is the potential for leaching from brass fittings. To prevent this, select lead-free components where possible. This project improves the taste of your home brews and saves money in the long run! homebrewtalk
13. DIY Water Filtration System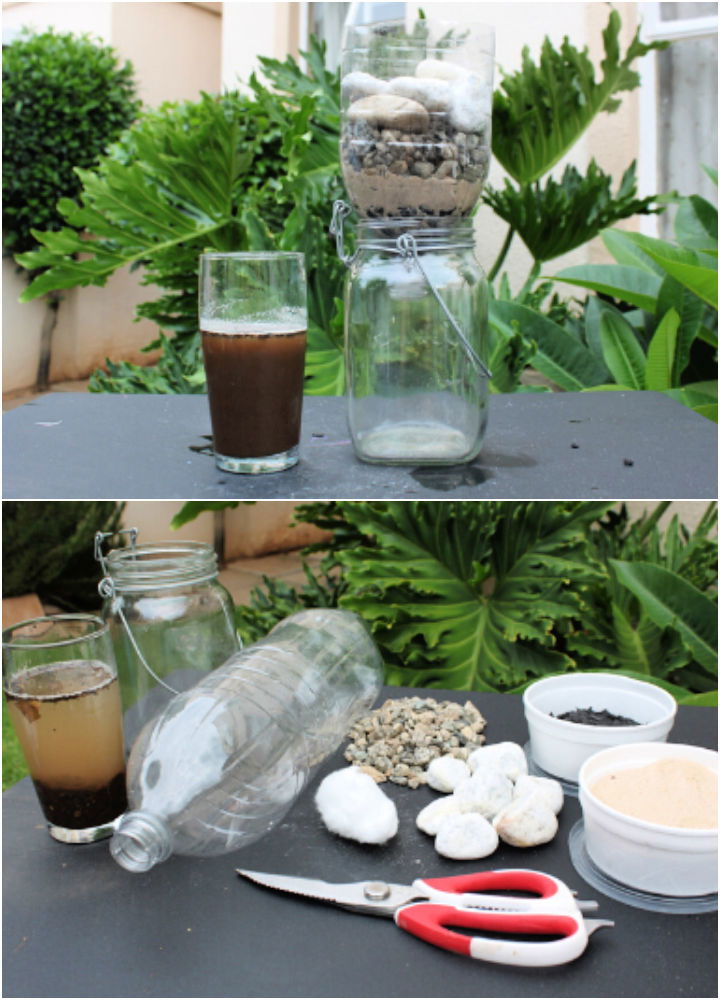 Take a fascinating journey into understanding the importance of clean water with an engaging and educational DIY water filtration system experiment. This hands-on project is perfect for teaching kids about water pollution and its solutions. It uses simple materials like glass jars, sand, gravel, activated charcoal, clear plastic bottles, and dirty water.
Start by arranging layers of cotton balls, activated charcoal, fine sand, and stones in a cut plastic bottle and pour in the dirty water. Witness this mini filtration model clears the water, demonstrating the effectiveness of natural filtration methods.
Use this water filtration system experiment to encourage awareness about water scarcity and the necessity of clean water in agriculture and our environment. A rewarding and informative activity that doesn't just stimulate curiosity but also imparts valuable ecological lessons. lifeisagarden
14. How to Make a Water Purifier at Home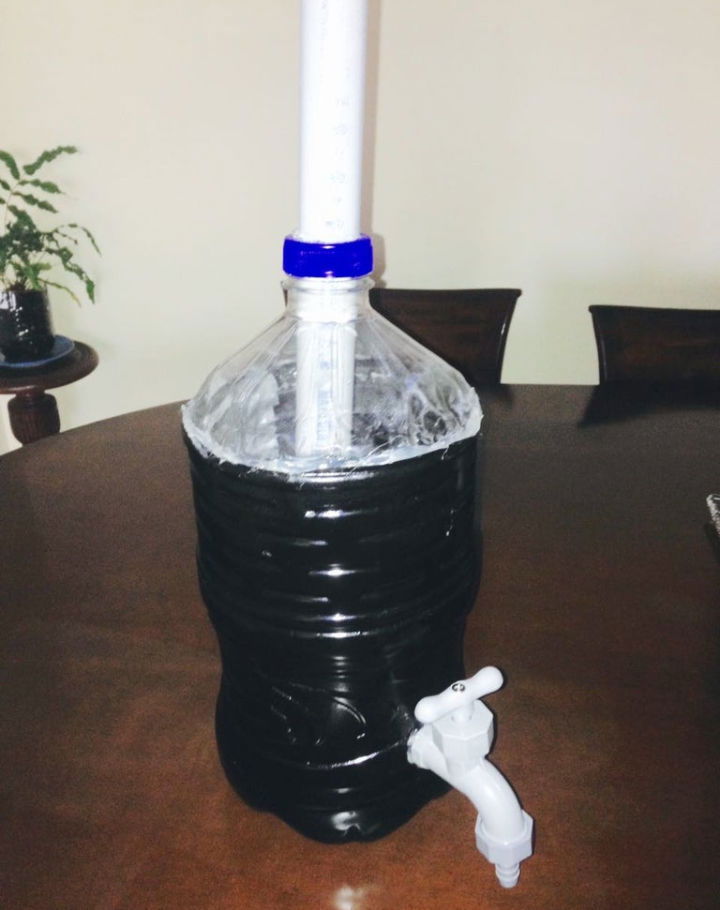 Unveil the transformative potential of DIY water purifiers, which can deliver clean, safe drinking water to communities in need. Essential for those living in areas where clean water isn't readily accessible, a self-made water purifier can make a substantial difference. This project requires a plastic container, black spray paint, cotton, a plastic tube, metal mesh, activated carbon, silica sand, and zeolite.
Crafted with ease and affordability in mind, this water purifier can effectively solve water scarcity, providing a vital lifeline for many. Moreover, this project fosters creativity and paves the way for unique, life-changing solutions. Dive into this hands-on project today, and contribute to the global cause of making clean water accessible for all. instructables
15. Inexpensive Water Filter Using Five Gallon Buckets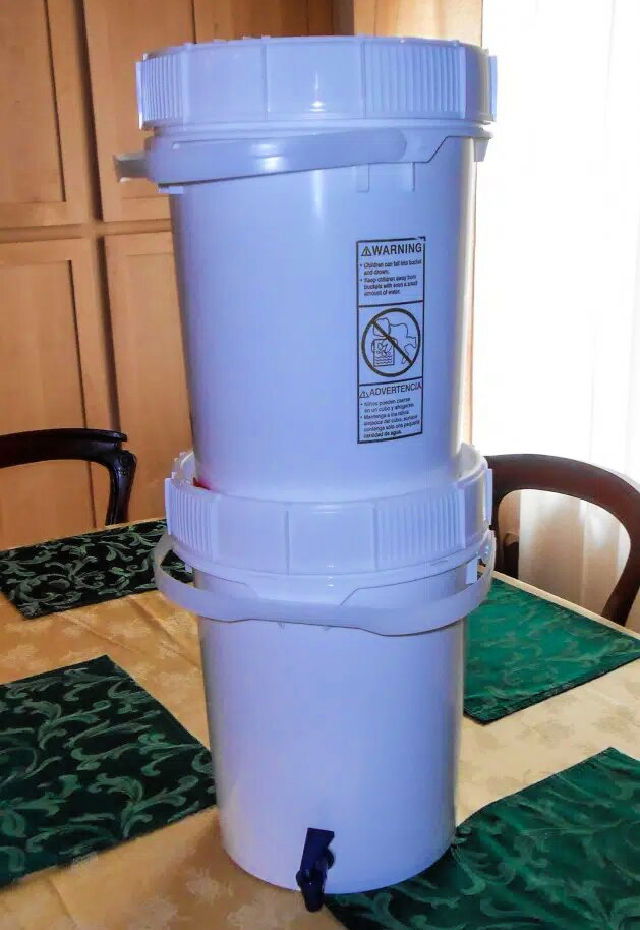 Explore the ingenious and cost-effective solution for water filtration with this DIY guide. Crafted with two food-grade five-gallon buckets and enhanced with a Berkey filter, this device is a practical tool for clean, purified water.
With the capacity to expand to four filters, one can purify nearly 12000 gallons of water. This unit is a robust alternative to pricier stainless-steel counterparts and is easy to use and arthritis-friendly.
Starting from just $73.50 for a single filter unit, this device is an affordable method to ensure water purity up to 99.99999 percent. Ideal for situations demanding a clean water supply, the Bucket Berkey stands out with its unique design and incredible value. preparednessadvice
16. DIY Berkey Style Water Filter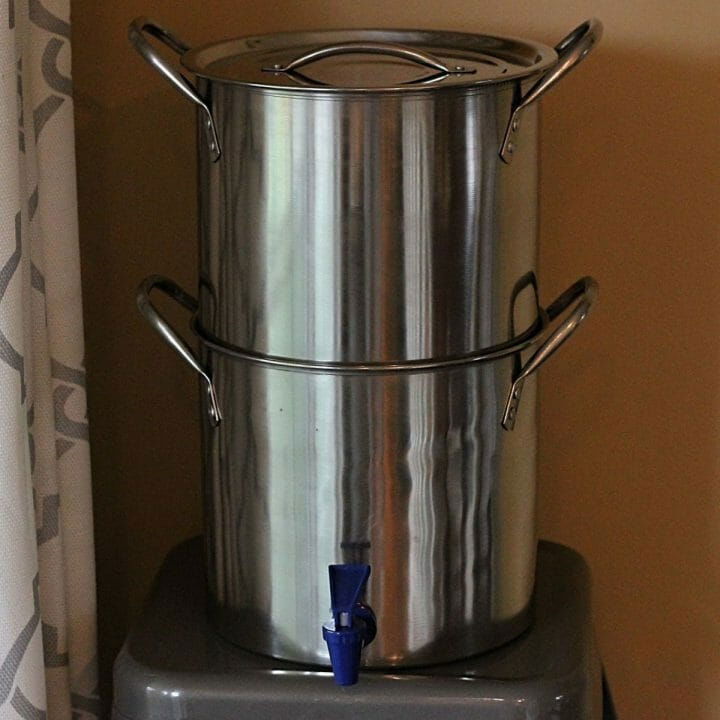 Get ready to quench your thirst more healthily! Discover the simple method to make a DIY Berkey-style water filtration system right in your kitchen in less than an hour, an economical alternative to buying a brand-new system.
This do-it-yourself water filtration system is not just a cost-effective choice but also a proactive measure towards ensuring safe and clean drinking water at all times. All you need are a pair of stainless steel pots or 5-gallon plastic buckets, a ceramic water filter, an optional fluoride filter, a dispenser spout, and a couple of drill bits for metal.
Follow this step-by-step guide to make this filtration system. Drink up, and let the satisfaction of making your homemade Berkey-style water filtration system enhance the taste of your water even more! danismidlife
17. Creative Natural Rain Water Filter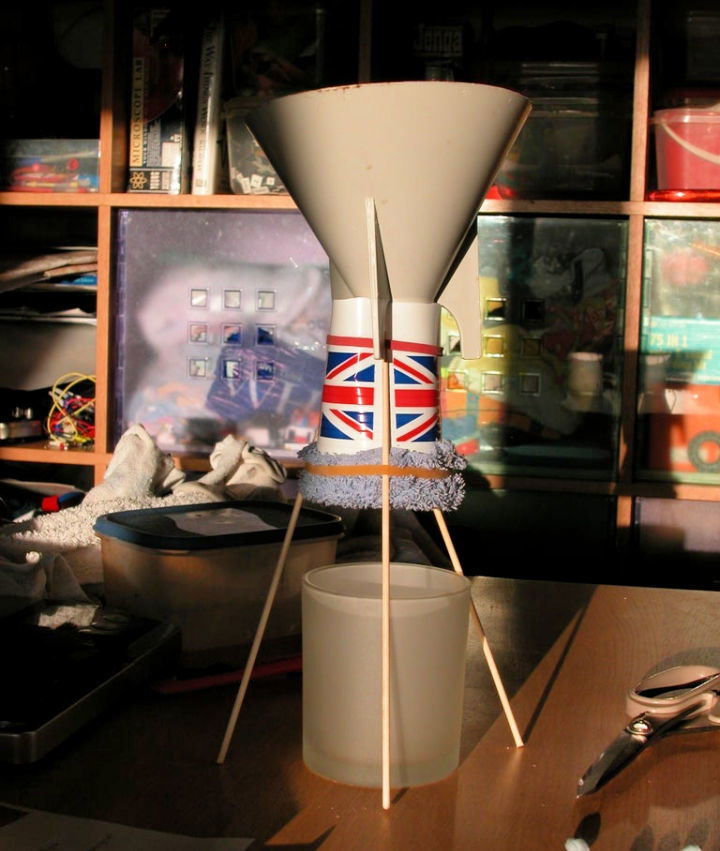 Improve your eco-friendliness and hydration with a DIY rainwater filter! Crafted from a plastic cup, chopsticks, a funnel, water purification tablets, a towel, and a rubber band, this eco-tech innovation offers a simple, efficient way to purify rainwater. You start by altering the cup and towel, installing the 'legs,' and introducing the purification tablets. Finish by fitting the funnel at the cup's top, and your filter is ready! This project promotes environmental stewardship and provides an easy solution for clean water, making it a fantastic choice for eco-conscious individuals and survival enthusiasts alike. instructables
18. Homemade Water Filter With Binchotan Charcoal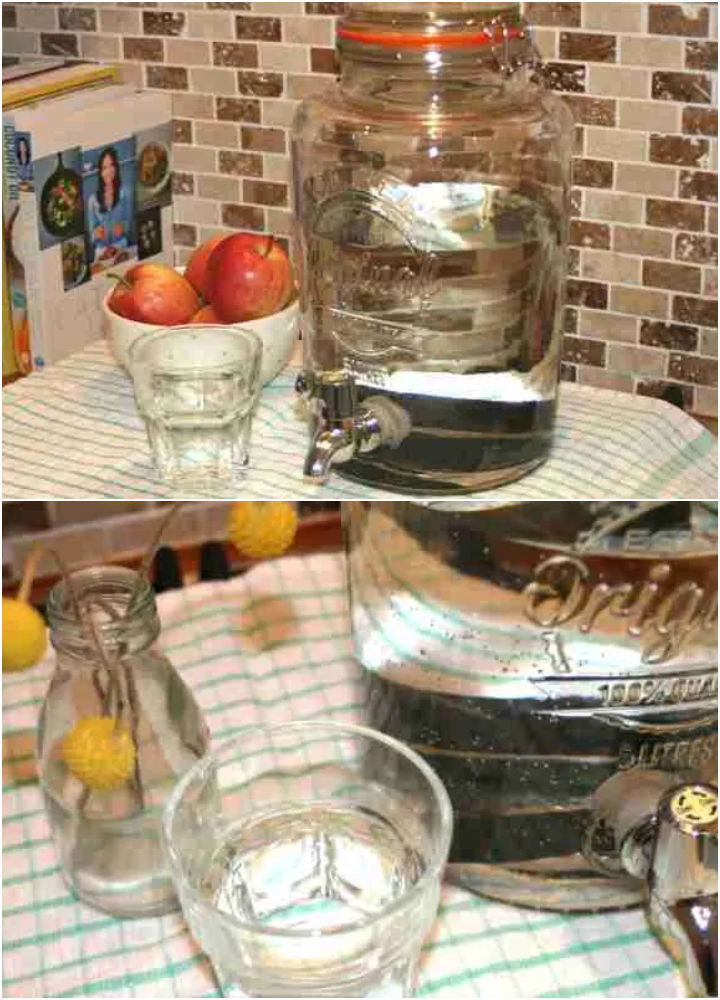 Refresh your drinking water by crafting a homemade water filter with Binchotan charcoal, an effective and affordable solution to remove contaminants. With origins in Japan dating back to the 17th century, Binchotan charcoal has been praised for its purifying properties. This is attributed to the carbonization process it undergoes, which results in a porous surface capable of trapping pollutants like chlorine.
As an added benefit, it remineralizes water by adding essential minerals such as calcium, potassium, and magnesium while balancing the water's pH. To make this filter, you only need a glass dispenser and a stick of Binchotan charcoal.
This eco-friendly approach results in improved water taste and quality and contributes to reducing plastic waste from conventional filter cartridges. Embrace this sustainable and simple way of enhancing your tap water at home. mumandalittlelady
19. DIY Water Filter Step-by-Step Instructions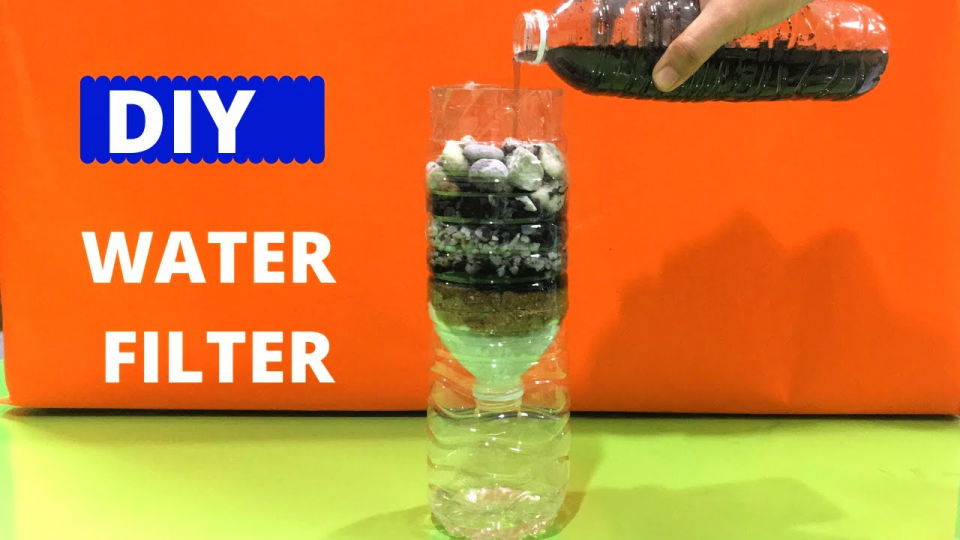 Deepen your understanding of nature and science with a fun DIY experiment! Dive into exploring water filtration using readily available household materials, a perfect hands-on project for kids. In this activity, you'll craft a homemade water filter that showcases how dirty water can be made clear.
This easy and engaging experiment utilizes mung beans (also known as mongo seeds) to demonstrate the basic needs of plants and their growth requirements. The main ingredient, mung beans and other materials like a container and water, make this experiment cost-effective.
The purpose is not only to impart knowledge but also to ignite scientific curiosity in young minds. So, engage in this water filter experiment today and experience firsthand the fascinating water purification process.
20. How to Make a Water Filter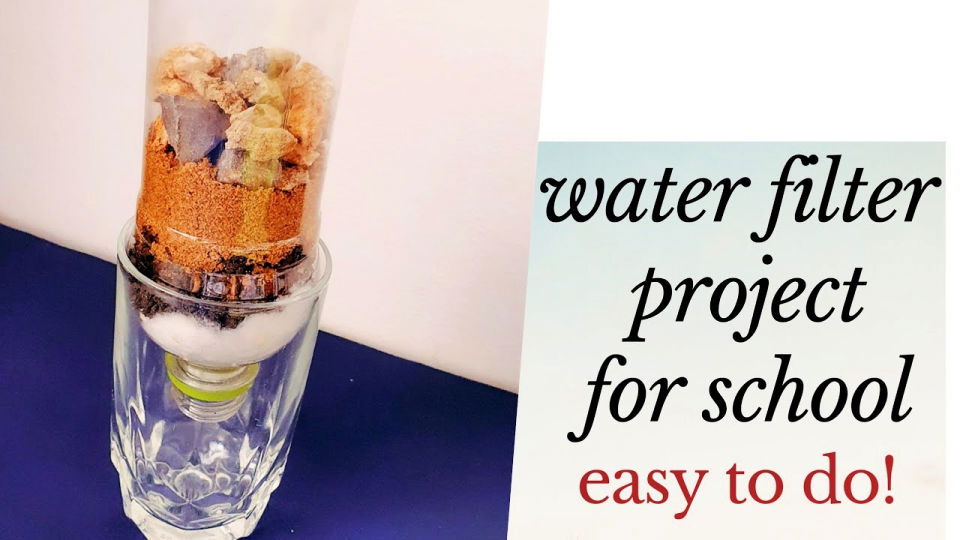 Track down to build a simple water filter project for school using readily accessible materials. This straightforward, hands-on experiment allows you to explore the fundamentals of filtration, making clean water from a basic setup. You'll need basic supplies such as a plastic bottle, cotton balls, gravel, sand, and activated charcoal.
Step-by-step guidance will lead you through the process, ensuring that making this filter becomes an insightful learning experience. Beyond being an exciting school project, this water filter provides an understanding of the importance of clean water, teaching practical skills that could be used in survival scenarios or to enhance environmental awareness.
The main component, activated charcoal, plays a crucial role in absorbing impurities from water, a technique used in commercial filters. Follow the user-friendly instructions and witness the transformation of murky water to clear, filtered water in no time!
21. Ultimate DIY Water Filter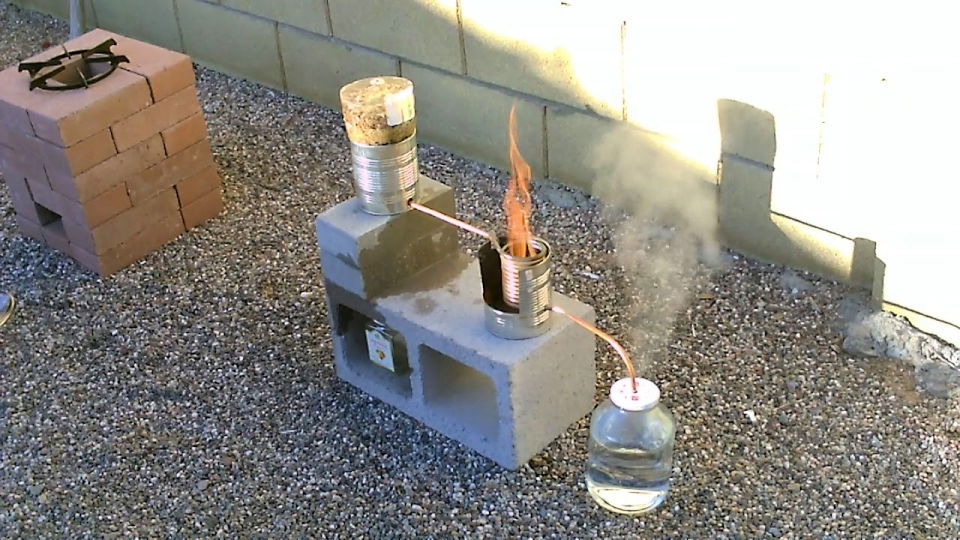 Transform your survival strategies with the ultimate DIY water filter – a homemade purifier providing unparalleled purification of nearly 99.999% of water contaminants. This versatile 2-stage design gives you purified water within 20 seconds and doubles as a stove burner and water heater.
Crafted predominantly from recycled materials such as metal cans, plastic bottles, and glass jars – alongside essential activated carbon and copper coil, it becomes an economical and eco-friendly addition to your essentials.
Note that the activated carbon stage effectively removes chemical impurities and unpleasant tastes, while the heated coil stage eradicates biological contaminants, ensuring clean and safe water. Get innovative with this water purifier, ensuring your safety and convenience during emergencies or daily use.
22. Easy and Simple DIY Water Filter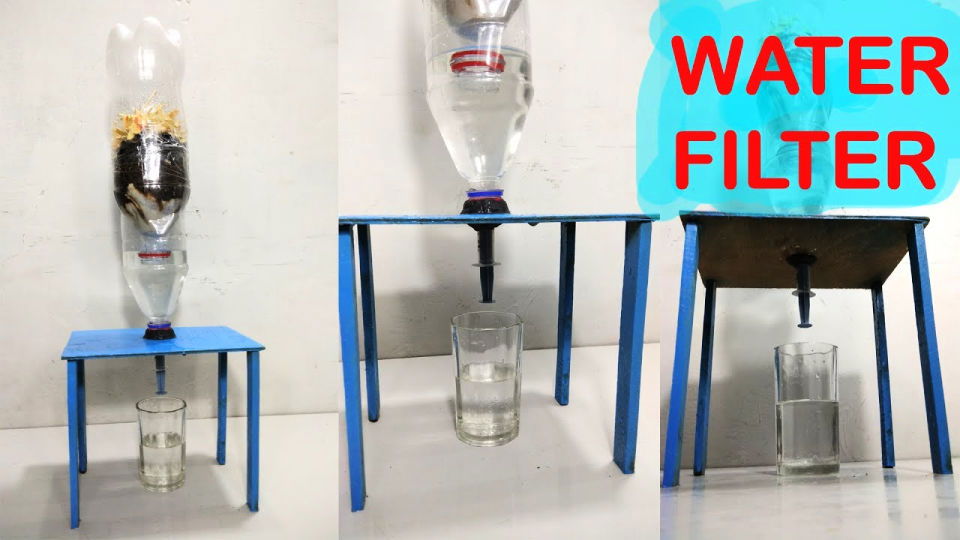 Unveil the essential role of pure, filtered water in your life, especially in survival situations. This resourceful DIY guide explains constructing a homemade water purifier using commonplace items like charcoal, cotton cloth, and sand. It outlines the step-by-step process of making a vital lifesaver when away from home comforts.
Besides its practical uses in emergencies, this DIY water filter also serves as an engaging and informative project to explore the principles of water purification. Emphasize the significance of clean water, and learn to craft your purifier to ensure hydration and health in any scenario. Check out the accompanying video for a visual aid!
23. Make Emergency Water Filter Under $5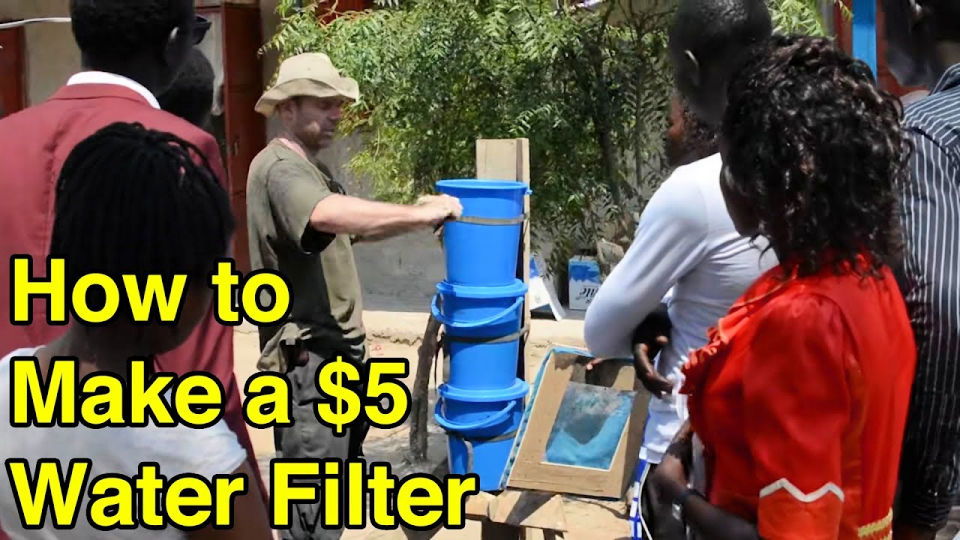 Make a cost-effective three-bucket DIY filter and purifier to transform water into safe drinking water. This informative guide provides step-by-step instructions using basic tools and easily accessible materials. Discover a simple, cost-effective solution for clean water in emergencies with this innovative $5 emergency water filter system.
By utilizing recycled materials and basic tools, this easy-to-understand guide provides step-by-step instructions for building and maintaining the filter, ensuring a sustainable source of clean water.
This project empowers anyone, regardless of location or resources, to make the infrastructure for essential needs like energy, food, and clean water. Don't let emergencies catch you unprepared – take control and ensure access to clean water with this affordable and reliable solution.
24. Best DIY Water Filter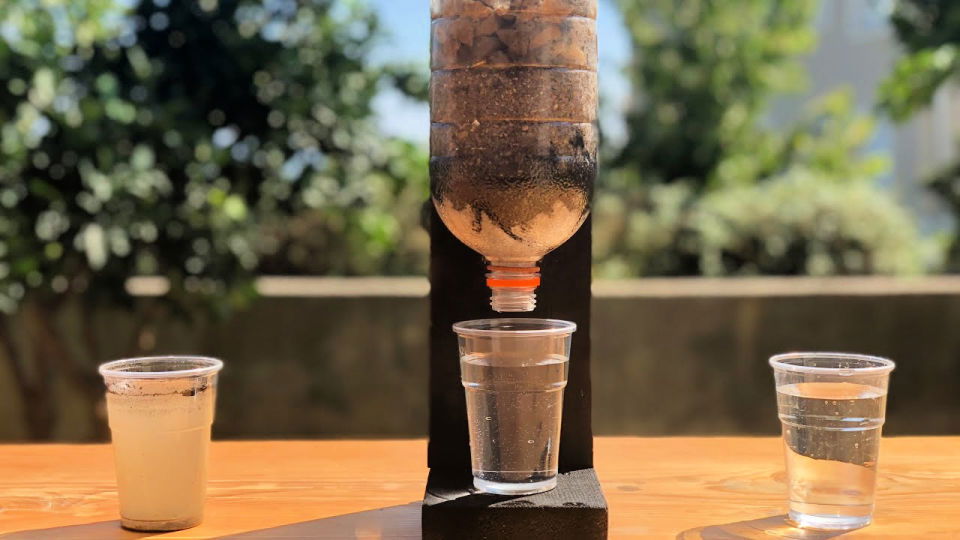 Get creative and make a simple and efficient water filter using common materials and supplies. This step-by-step guide provides easy instructions for making a DIY water filter, perfect for emergencies or just for a fun project. Discover the benefits and uses of this creative solution, ensuring clean and safe drinking water. Get started today with the main ingredient highlighted in this informative and engaging guide. Watch the video and enjoy the process of building your water filter.
25. High Volume Water Filter Tutorial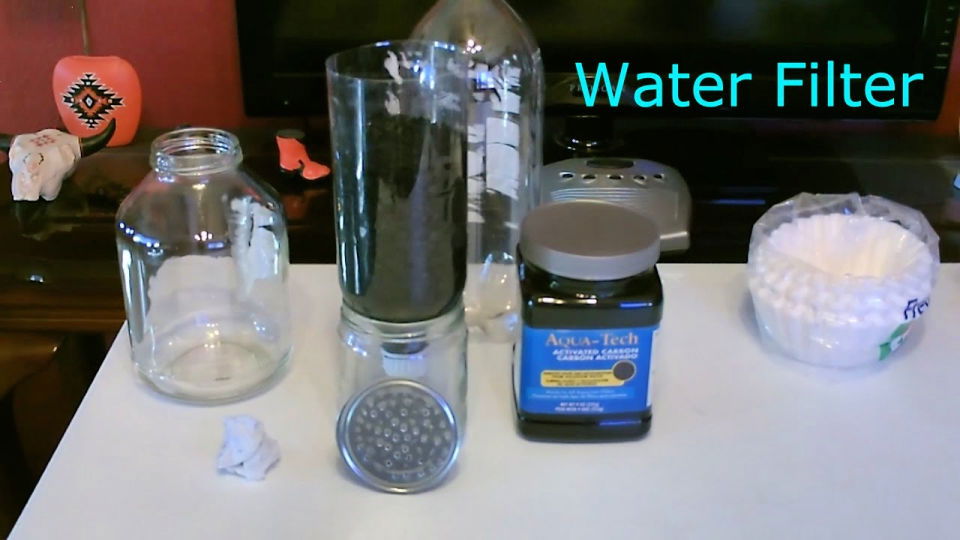 Have clean and refreshing water with a DIY water filter! Discover simple materials and an easy and affordable way to purify tap water. This homemade "high-volume" filter efficiently removes sediment, odors, and over 200 chemical contaminants, including chlorine and pharmaceuticals.
With just $7 for supplies and proper maintenance, this DIY solution lasts for years. Whether you're drinking, cooking, or making ice, enjoy the pure taste of filtered water. Suitable for tap water, rainwater, or even pond/river water (after boiling). Enhance your water quality and embrace a healthier lifestyle today!
Conclusion: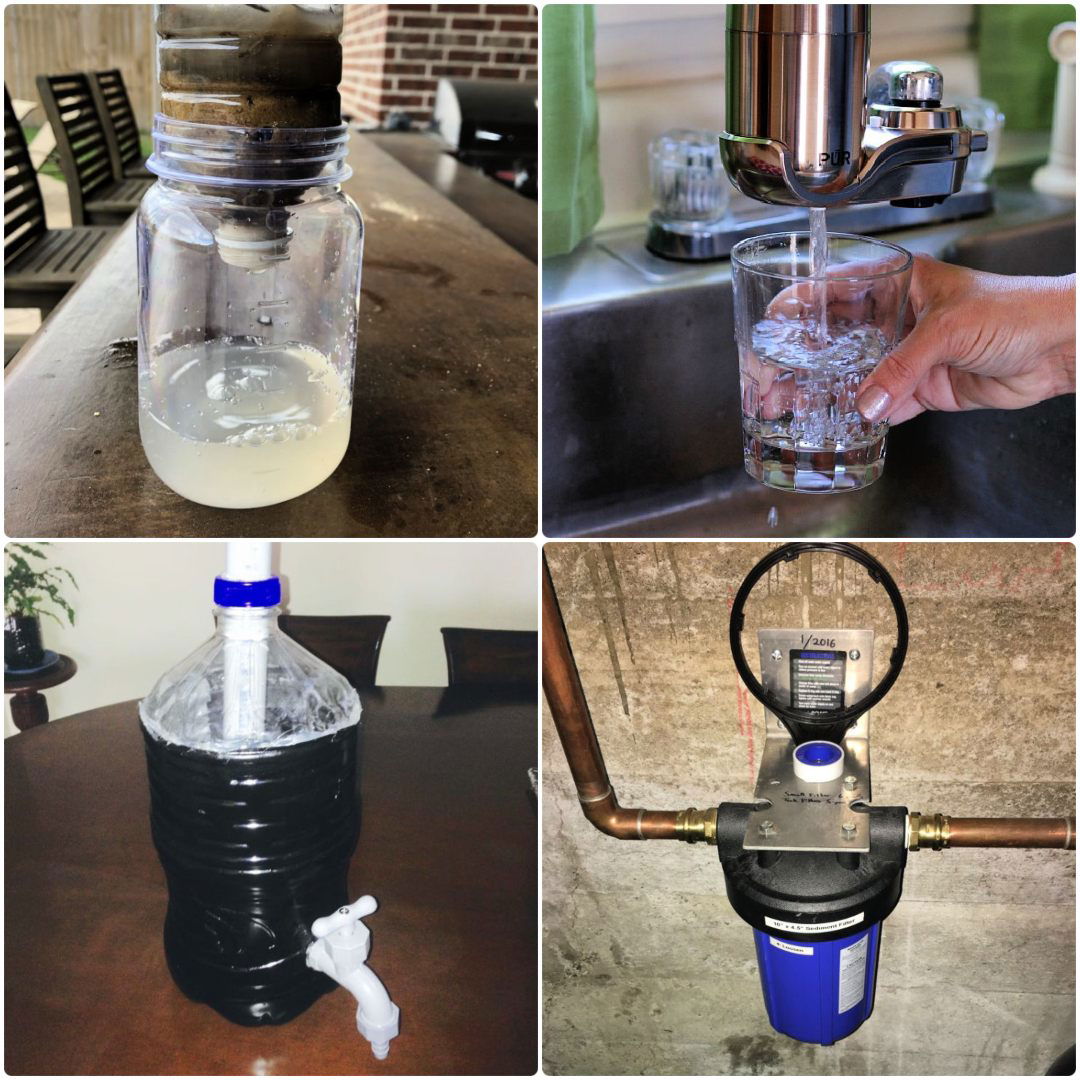 In conclusion, making your own DIY water filter can be a rewarding and cost-effective endeavor. With 25 homemade water filter ideas to choose from, ranging from basic filters to more advanced water purification methods, you can easily find a project to meet your needs. By utilizing readily available materials and easy-to-follow instructions, you can effectively craft a water filtration system at home. So, why wait? Begin your journey to a cleaner, safer drinking water by exploring these DIY water filter systems.