We all love the meat and fish as they are one of the healthiest types of food items on the earth! So, if you are a daily consumer of the fish and meat and another kind of meat, then you should learn how to preserve and flavor the meat and fish so you can keep on using them for daily protein doze! One of the great ways to preserve the meat and fish is to use a smokehouse which works on the process of osmosis with the help of which the whole moisture is removed from the meat and fish, and hence they can be preserved for the more extended period!
However, buying a smokehouse from the market can be a matter of more significant investments, but you can skip buying the smokehouses as the DIY is there to help you! Make your beautiful smokehouses at home just like a pro and browse these DIY smokehouse plans / DIY Smoker that will show you how to build and install a smoker without getting expensive and with all the required features! These smokehouse plans would be a gift for the meat and fish food lovers!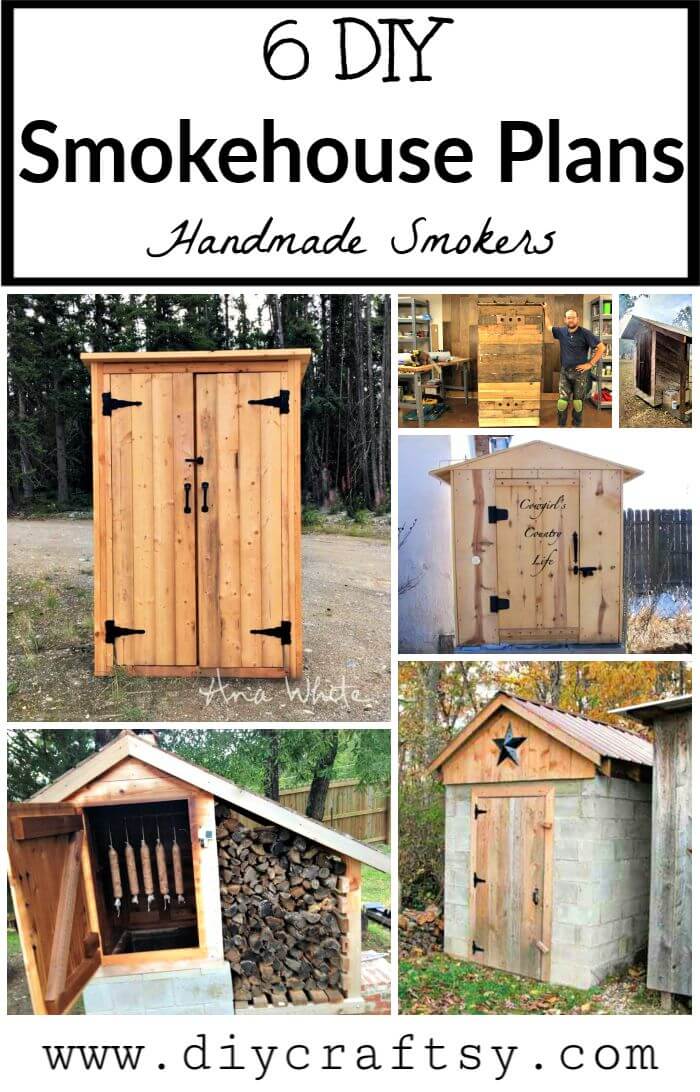 Both the building and installation of a smokehouse cost you big, and you also have to hire the professionals who will install the smokehouse for you! But these DIY smokehouse ideas will help you to be your boss, and you will also learn the various smart hacks here to install your beautiful smokehouses at home like a pro! These DIY smoker will also guide you that how you can transform old furniture items to build a brilliant looking smokehouse like you can convert a wooden closet into a fab smokehouse.
And you will get all the details about how to make an adorable wooden smokehouse at home! Make also the no-cost wooden smokehouses using free pallets and even get creative with the cement blocks to build fantastic looking smokehouses in no time! Check out the sample homemade smokehouse designs in the given below list and do duplicate your favorite ones! Get the free smokehouse plans and step-by-step tutorials by clicking the attached links once!
DIY Closet Converted To A Smokehouse: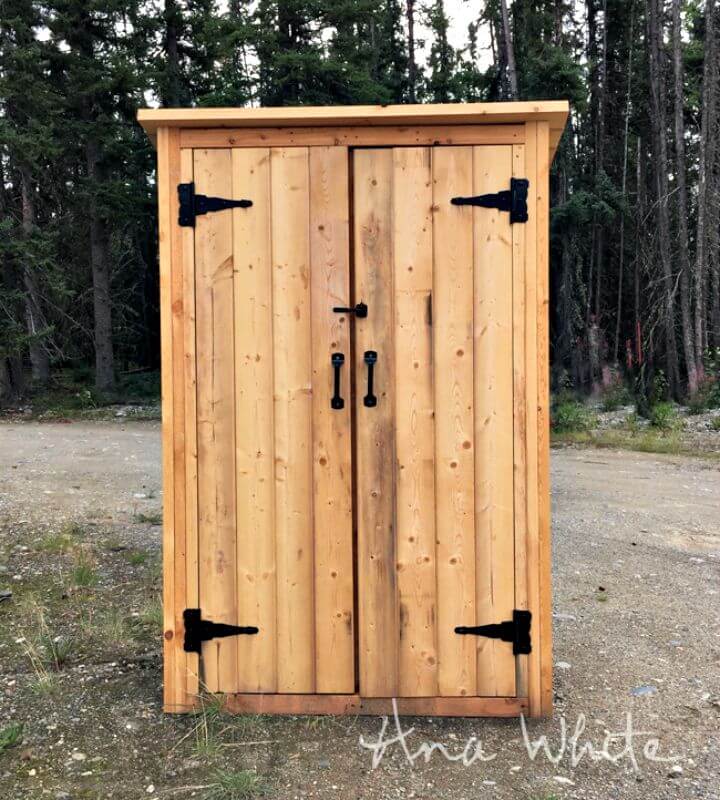 If you got an old wooden closet and you are thinking to throw it away then wait for a second as we got you this idea of turning the closed into a gorgeous and functional smokehouse for your outdoor spaces. Even if you do not have one you can easily create one using some wooden planks and your tools and a stove attached at the back. Check out the complete details of this project on the link given here ana-white
Adorable DIY Smokehouse Tutorial: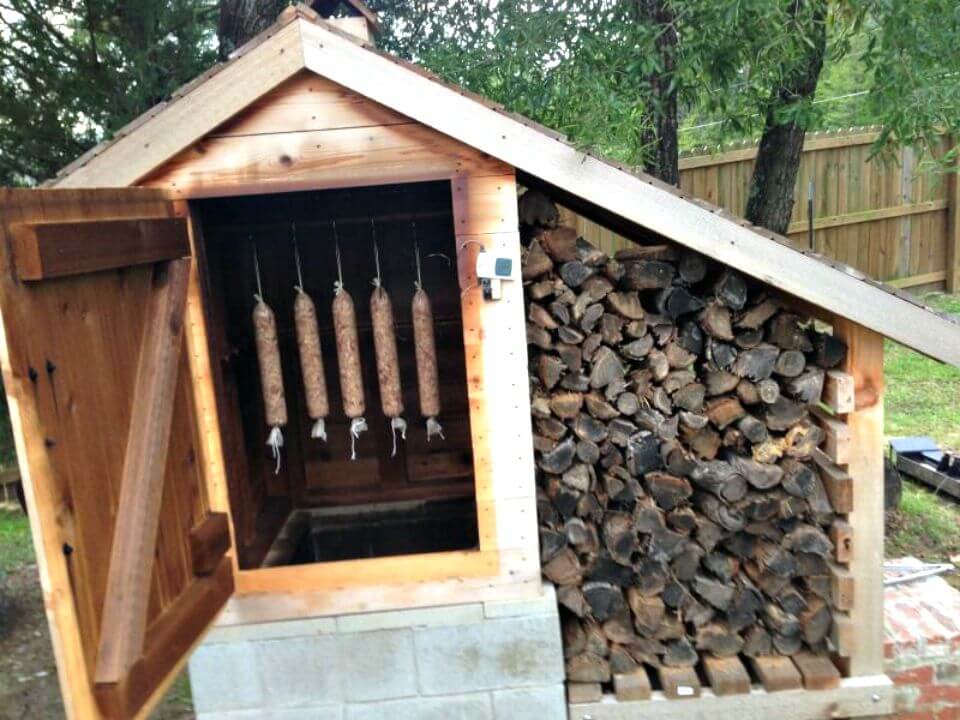 Here is the idea of making your outdoors more functional as you can build this much-needed smokehouse there on your own. With this smokehouse, you can easily preserve all your meat and food to use for the future days so grab some wood and your tools to build it up in your yard spaces. It would house not only your meat food but also a stack of smoke wood too. The complete tutorial details of this smokehouse plan have been shared here ecosnippets
Build Smokehouse From Pallets For Less Than $100: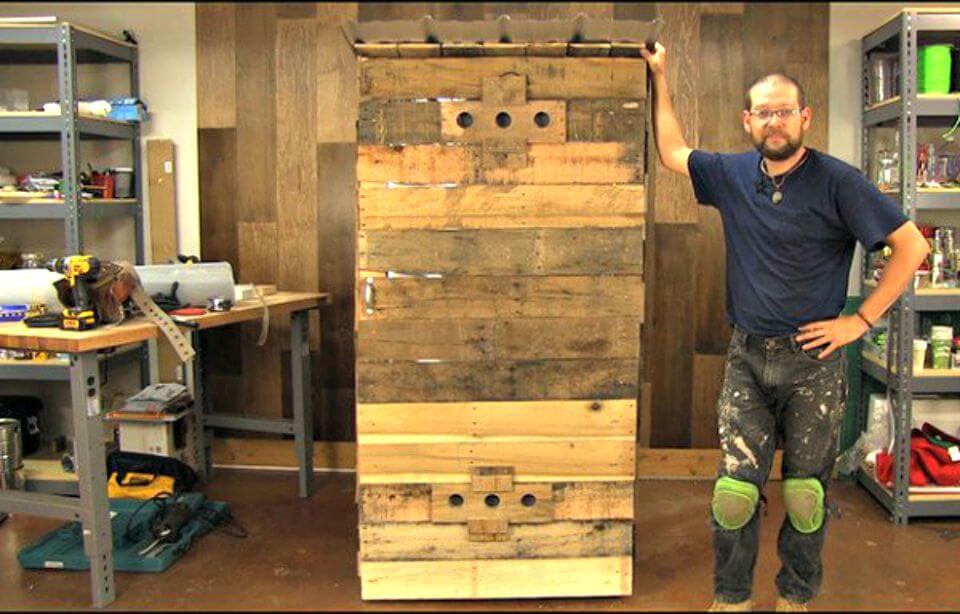 Creating a smokehouse is the best idea to preserve your favorite meet in a large quantity than the small market bought smokers having so much less space to hold the food in there. So using the cheapest of the wood called pallet this gorgeous and functional smokehouse has been built to save you a lot of money and to add a rustic decor touch to your outdoor spaces too. You can check out the complete tutorial details of this pallet smokehouse here diyprojects
How to Make Cold Smokehouse: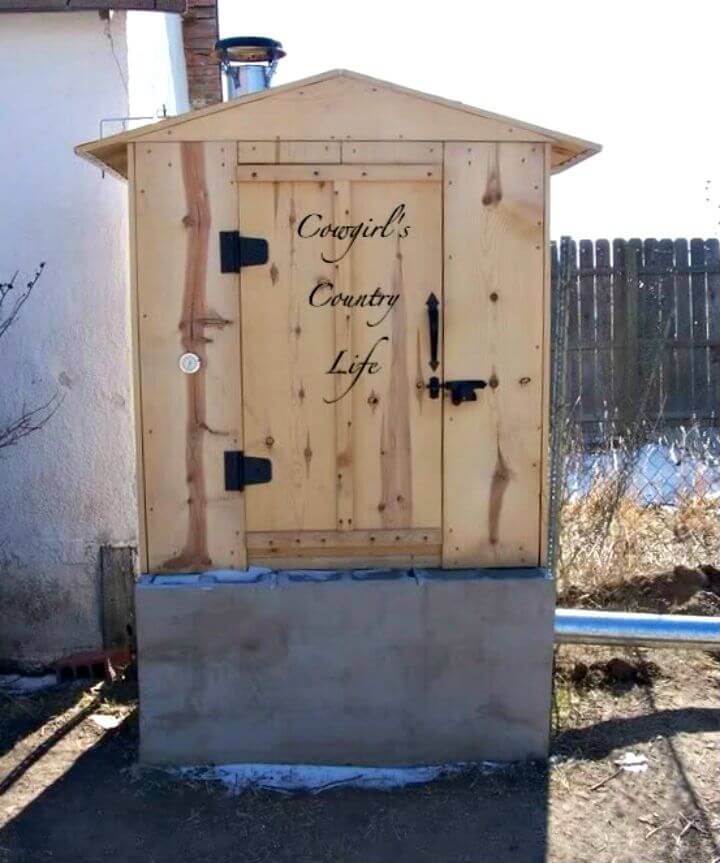 Hey, you the lover of ham and bacon be alert as you are going to like this project for sure. With this second functional cold and smokehouse, you can cold and smoke your pig at a time and thus enjoy your favorite ham and bacon together. This useful dual cold and smokehouse is easy and fun to install yourself at home especially when you are provided with the complete tutorial details and instructions here cowgirlscountry
DIY Smokehouse Out of Cement Blocks: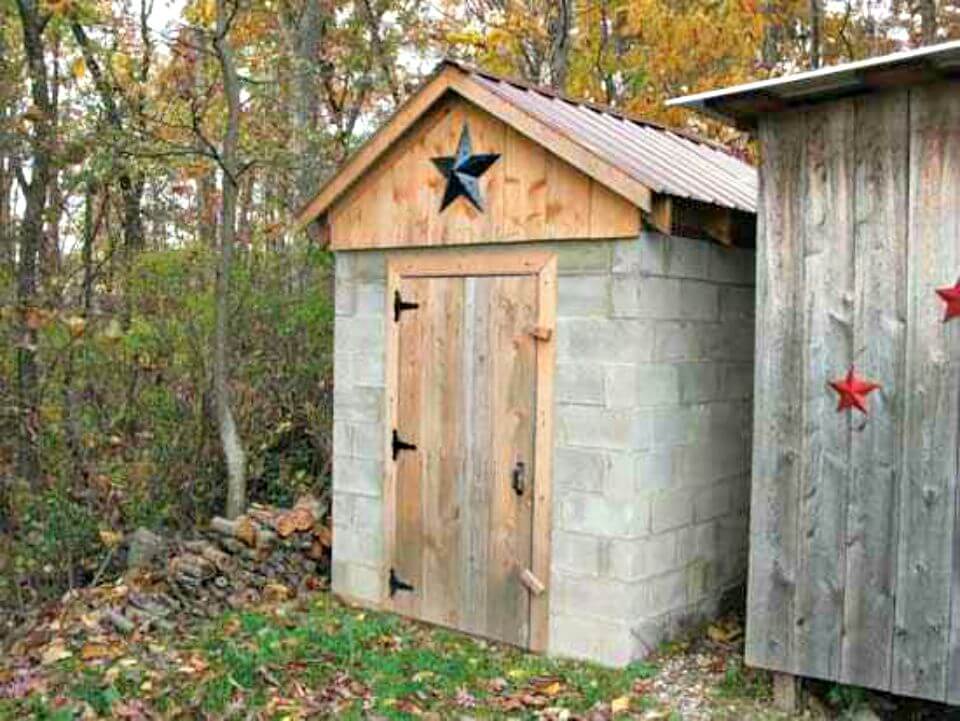 Building a smokehouse on your own is the best idea than purchasing those box-like smokers from the market. Your own built smokehouse would provide you a lot of space for smoking your favorite meat and that too in a considerable quantity thus here we have the idea of creating this cement block smokehouse. The wood has been introduced to the roof and the doors to award it a rustic touch and here is the link for a complete instructable grit
Easy and Simple DIY Smokehouse Tutorial: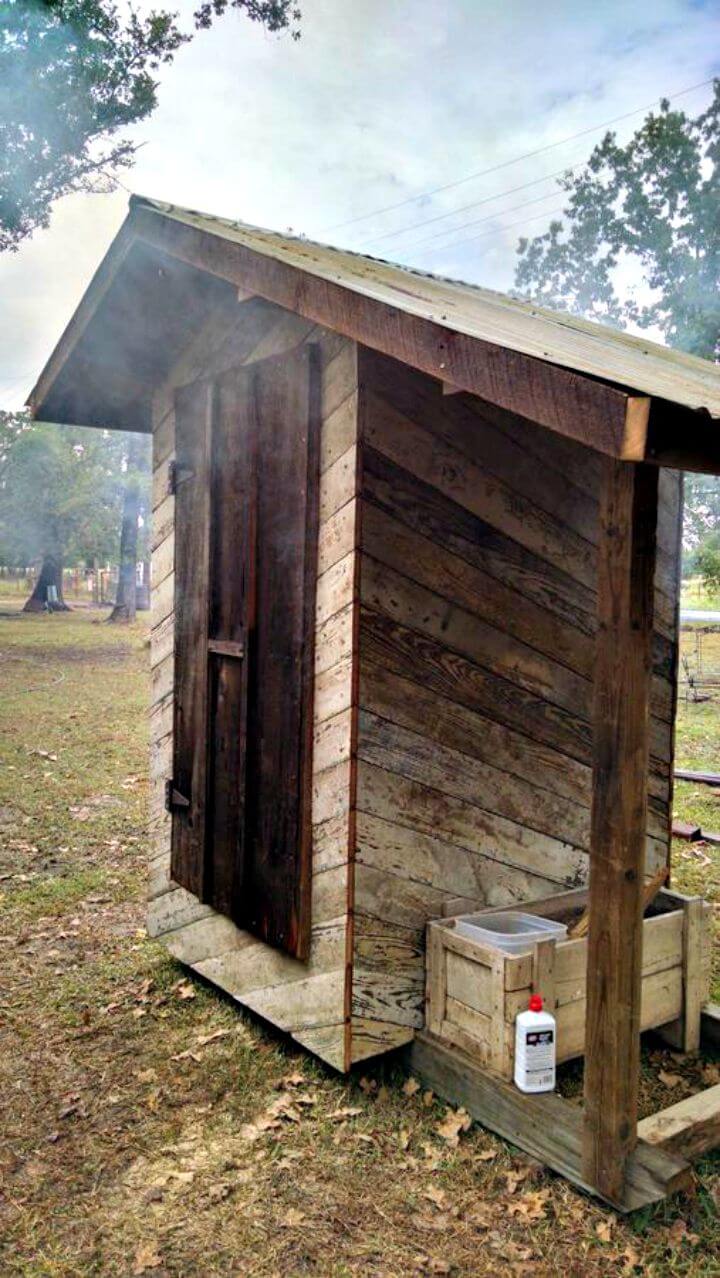 A smokehouse can make your outdoors more fun as you can enjoy your meat for a much longer time by preserving it in the smokehouse. Here is this functional and sturdy smokehouse created out of old wooden pieces so that it not only turns out to be rustically styled but also traditional that was used long back for the same purpose. Step by step details of this smokehouse structure building has been shared here so follow it up smokingmeatforums