Concrete walkways are a highly smart investment when you need a stylish remodel for your green outdoors. Updating your gardens, patios, and yards will be a smart way to jazz up the surrounding landscaping. Learn how to make a concrete walkway with these 10 DIY concrete walkway ideas having all simple straight and zig-zag designs meandering through the garden. They make an ideal choice when you allow a damage-free passage of people through your garden.
These ideas provide all the pro tips and hence help you to build a solid concrete walkway without breaking the bank. No need to hire professionals and acquire higher skills, these ideas will make it all easier for you to build every simple, rustic, textured, and modern concrete walkway.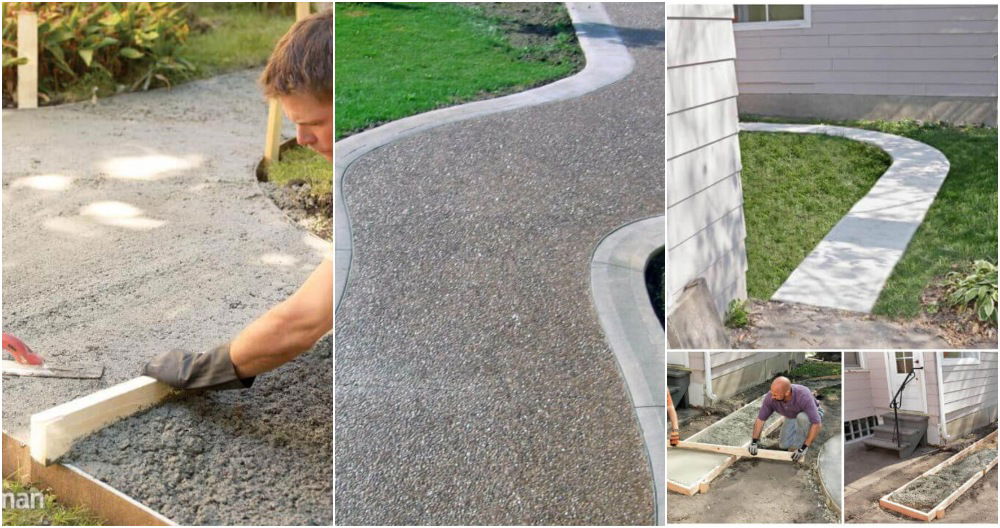 Most of the ideas involve setting up a walkway mold first to hold the liquid concrete in place to dry solid as a walkway. Here you are having lots of choices, along with adding the 2x4s wood planks along the edges or sides of the sidewalk, you can add wood partitions diving the sidewalk into small concrete tiles or prominent slab-like structures. Use a smart mix of pebbles and concrete for a gorgeous walkway design and also install these walkways for patio pavers. Looking through all the DIY Concrete Walkway Ideas will make you get a lot of cool information and hacks.
1. DIY Crack-Free Concrete Walkway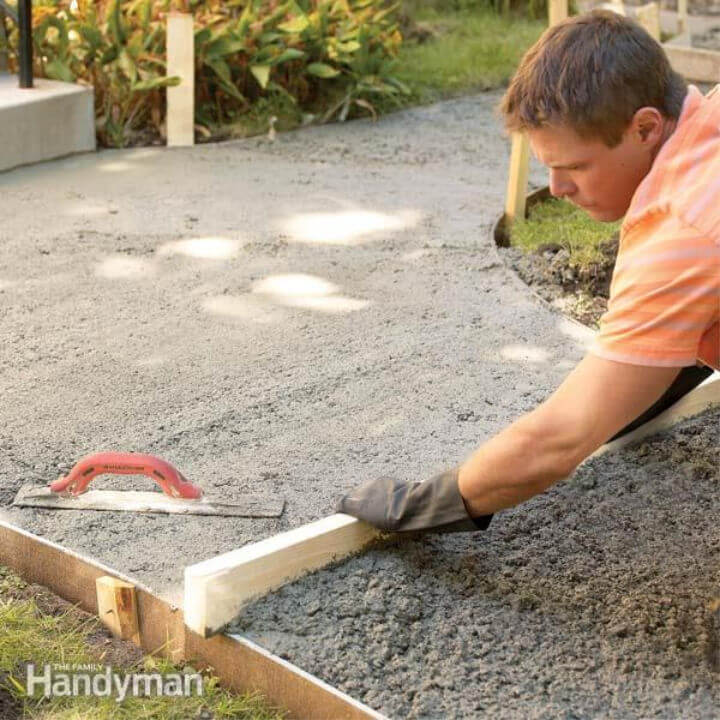 Head over to this concrete walkway if you are planning smart outdoor landscaping projects. Concrete floors or walkways will improve the aesthetics and get here the pro tips to install a concrete walkway using 2x4s wood slats to form the walkway mold. After you install edges, move forward to leveling and then smooth. For curved pathways molds, use the cardboard, easy to twist in the curved form. familyhandyman
DIY Garden Projects: The best time to upgrade a garden is now. With these DIY garden projects, you can turn your yard into a lush green paradise for less than $10.
Concrete Projects: Concrete is the most versatile building material on the planet. It's inexpensive, durable, and can be used in a variety of ways. We've compiled easy concrete projects that are surprisingly simple to make – from a concrete birdbath to an outdoor kitchen, you will get all.
2. DIY Stamped Concrete Walkway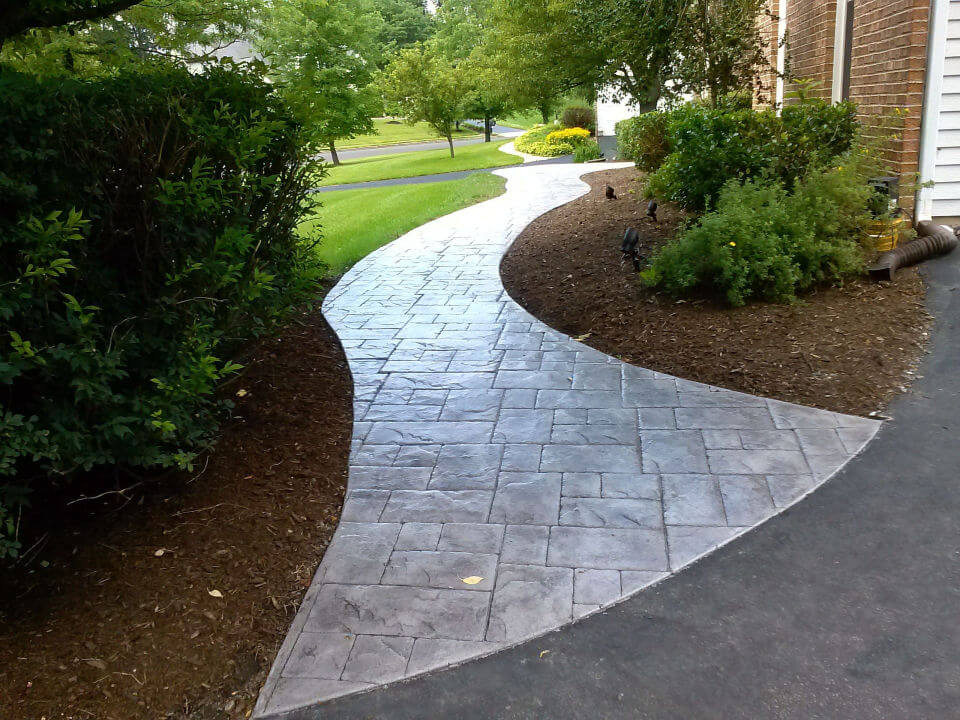 Faux the paved and tiled outdoor floors using the concrete and some stamping tools. Install the concrete walkways, stamp them for a tiled appeal before they get dried. Again use the 2x4s wood lengths along the pathway you want to update with the concrete, next fill concrete and keep on leveling. Different stamps are available for different design texture. redimixcolors
3. Concrete Walkway for Backyard Pavers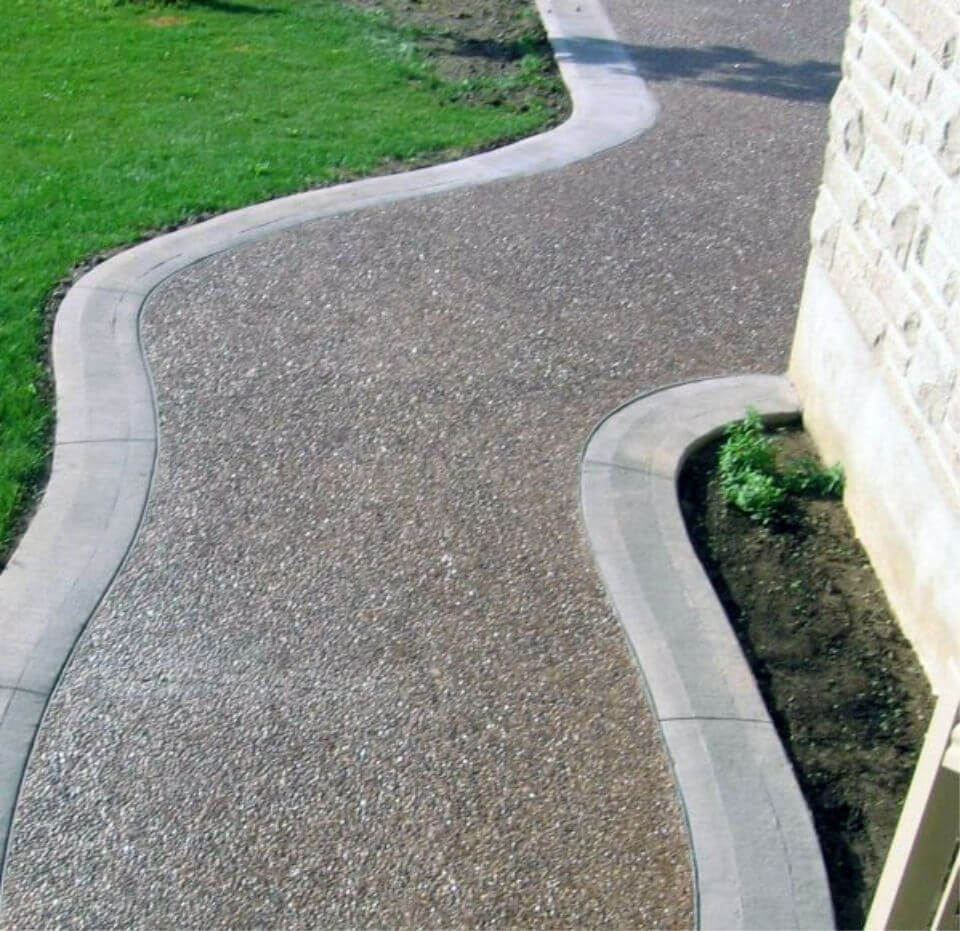 Look at this another twist and curved concrete road track built in the backyard as an accent walkway. This solid concrete walkway will rock for backyard pavers and is quite easy to install. This concrete improvement will add value to your property, along with enhancing the visual of your green outdoors.
4. How to Make Concrete Walkway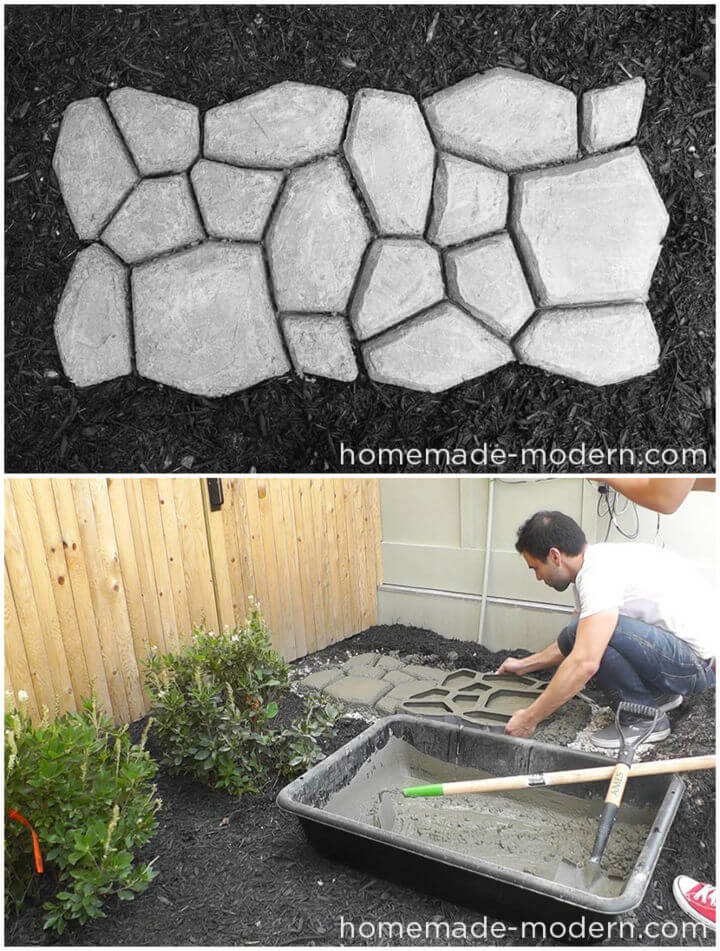 Build also super beautiful concrete walkways with stone effect and texture using the concrete and walkmaker forms. Level up your targeted areas, place the form there, and fill it up with concrete making gorgeous concrete walkways with a brilliant design texture. You will love the way it will style up your outdoors. Full how-to guides here homemade modern
5. DIY Concrete Sidewalk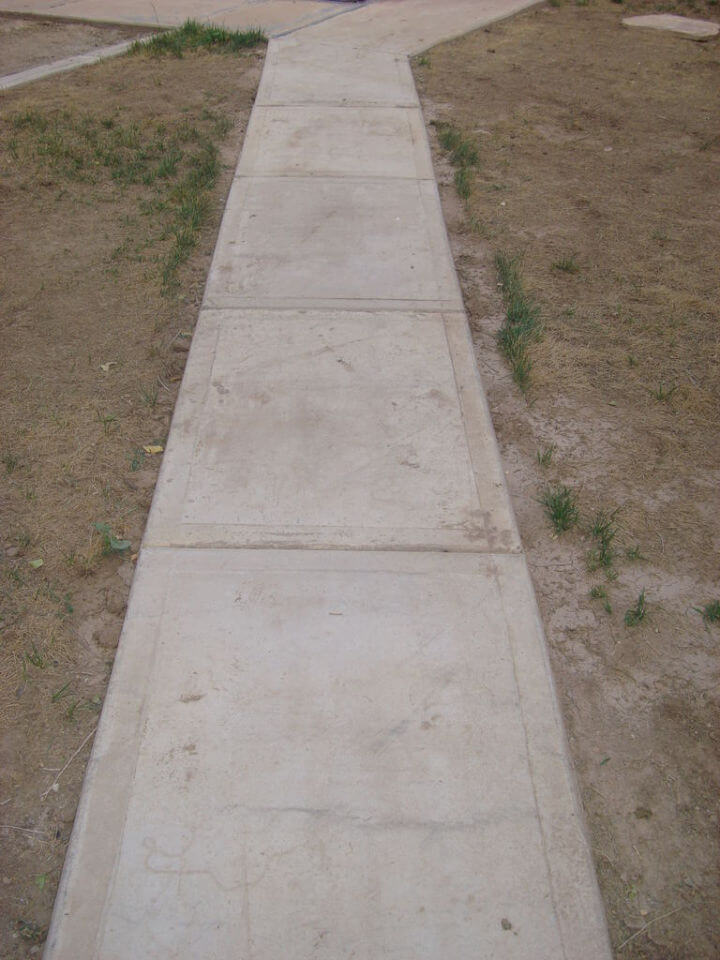 Are you an outdoor lover? If yes, then you will get ten out of ten to this precious concrete sidewalk. A quick to do a concrete project to do for updating your gardens and outdoors. This plan also involves building first the mold for concrete sidewalk using 2x4s wood slats. Then you can start filling the concrete leveling and smoothing at the same time. instructables
6. Poured Concrete walkway on Budget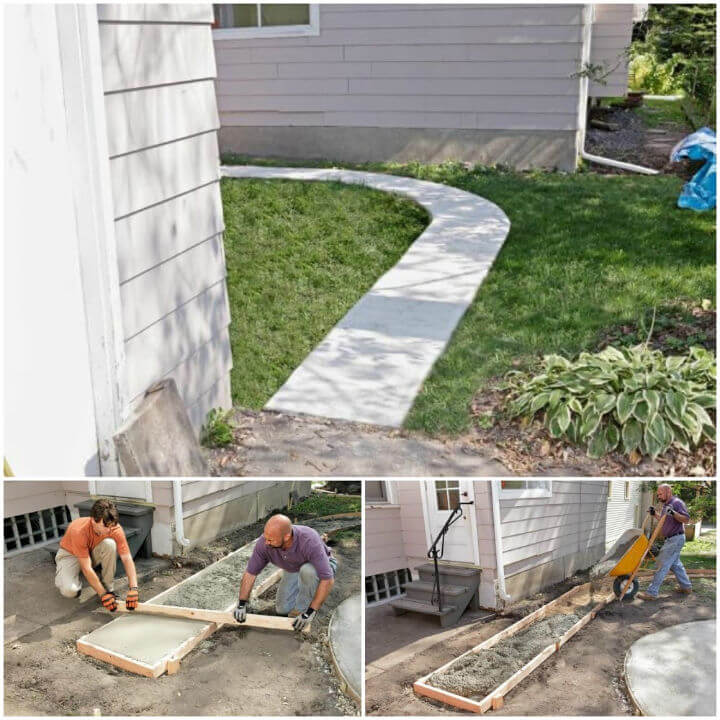 Building concrete tracks, sidewalks, and walkways may demand professional skills, but you can be master in it using this technique and hack. Build first the wooden molds for the walkway and pour the cement, leveling, and removing the excess. Let it dry and gain beautiful concrete walkways. Use the same technique for building concrete floors too. blackanddecker
7. Concrete Paver Walkway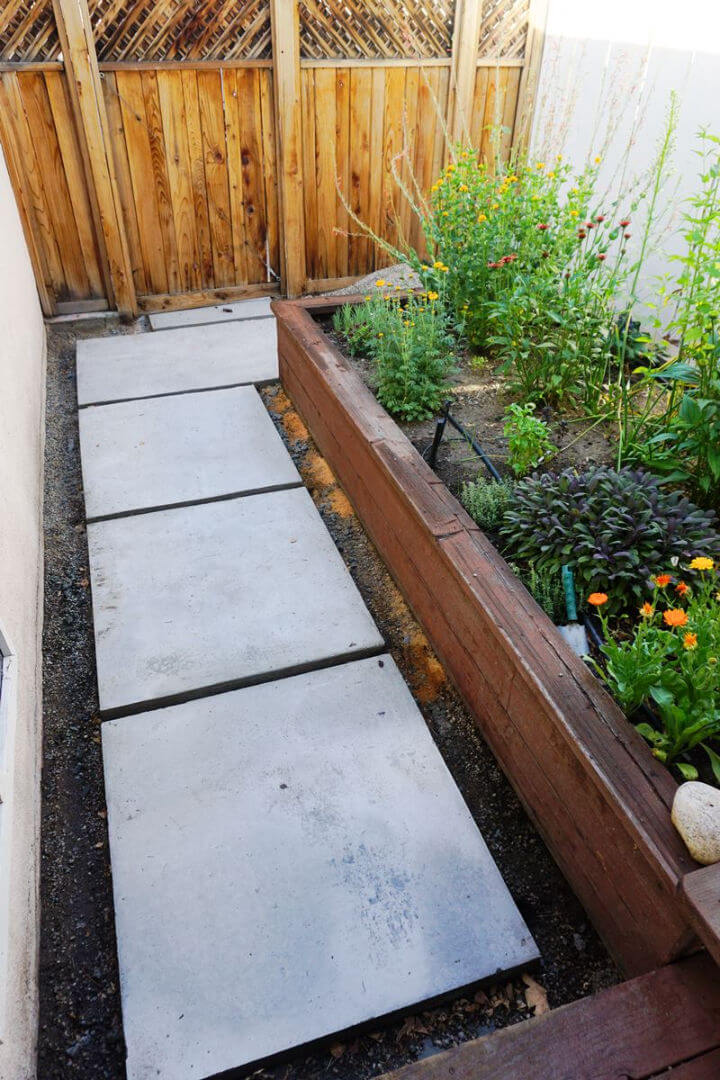 Grab the free plans here for installing a concrete paver walkway like a pro. Plan the 2×4 wood slats to build a tiled mold first for the paver walkway. Next, mix the concrete, and pour it in the molds, spread using a shovel and level. Remove the wooden spacers then after to get a solid tiled look as you can see. lovelyimperfection
8. Modern Concrete Walkway
Even if you are not professional, you can still install the solid concrete walkways like a pro with the provided modern concrete walkway plans. Bring precision to your work like in installing wood molds, digging the space, and also in space leveling. After these significant tasks, you will have to fit the mold and then to fill the concrete in it. The concrete slab or big tiled look goes modern.
9. Concrete Slab Walkway in Your Yard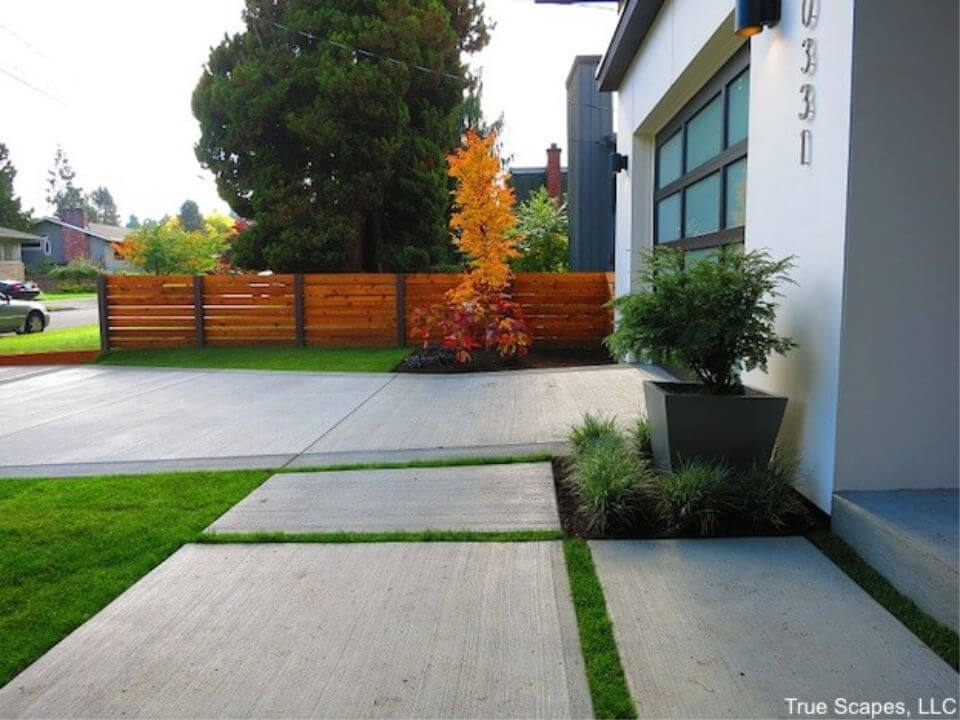 The clean and smooth concrete walkways look great while peeking out through garden or backyard greenery. Look at these concrete walkways, best to build for pavers and sidewalks. Decide the areas, install the wood mold, and fill concrete for bigger concrete slabs, can be put together for lovely slab walkways.
10. Concrete Front Square Walkway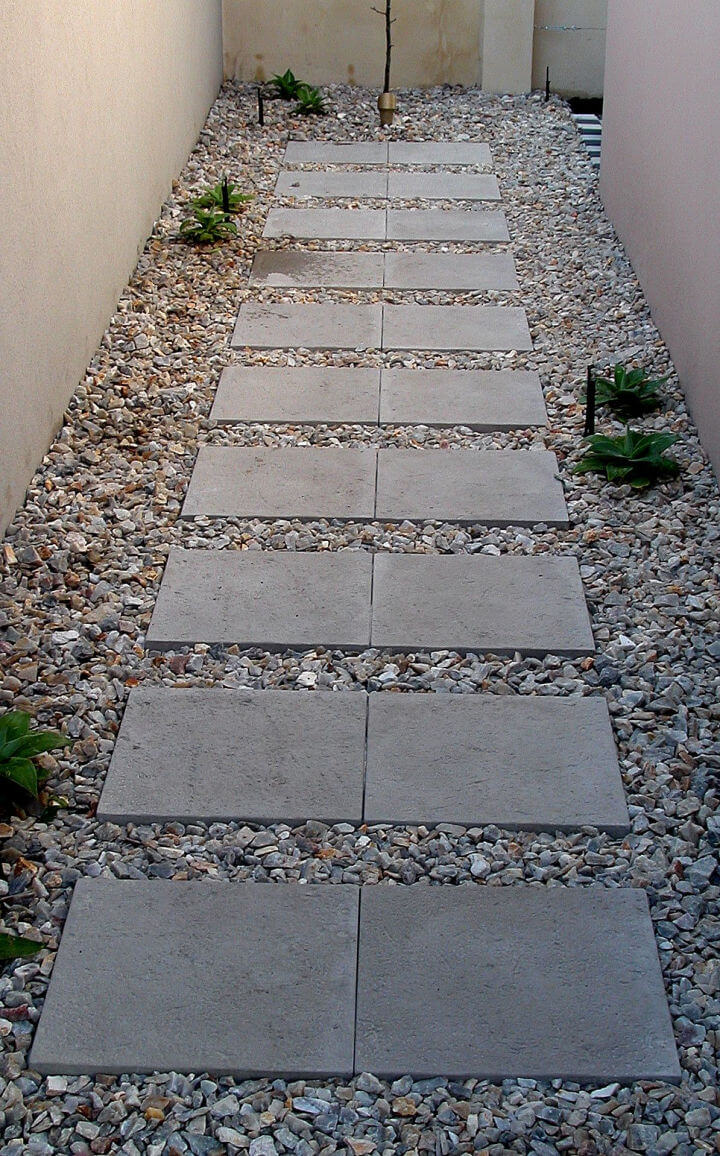 This one is going to be super impressive, a smart mix of concrete tiles, put flat after equal intervals, and come surrounded by the pebbles. The walkway will be unbeatable in beauty and stability and will work great for every outdoor. Do update your boring outdoors, garden, yards, and lawns with this front square concrete walkway.
Need inspiration for your walkway? You don't need to hire a contractor to install a walkway. Find the cheap walkway ideas that are easy to install by yourself inexpensively. These include concrete walkways, paving stones, brick pavers, flagstone, grass, wood and more. These do-it-yourself projects are easy and inexpensive.