Forget about the expensive, lengthy process of pouring concrete into a mold. These 10 DIY concrete molds will allow you to create the perfect patio or walkway in just one afternoon and for a fraction of the cost. Installing walkways around your patios and in the gardens is one of the most amazing outdoor landscaping projects. Build fantastic walkways in your backyard with the help of these DIY concrete molds that will speed up the walkway construction considerably.
All you need is to make a mold using a custom garden tiled or stone walkway template that you can easily print out. Next, gather materials like wood, plastic, and steel bards to build the walkway mold practically. In the case of metal molds, the final step would be to weld the pieces together to compose the mold shape. Prefer the tile look mold if you love the tiled floors; otherwise, random stone molds will rock to create the most natural-looking walkways artificially.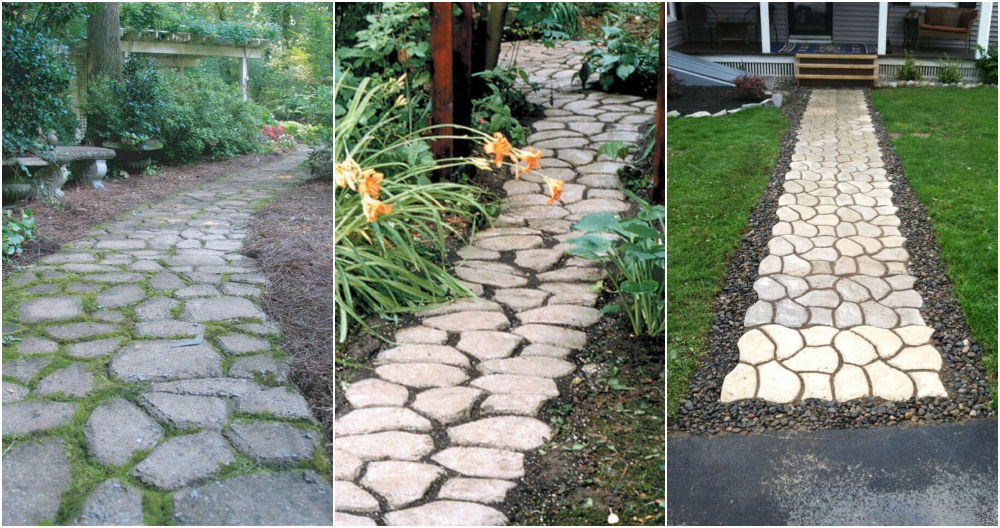 Puzzling at choosing the right mold designs? Explore this shortlist of 10 DIY Concrete walkway molds to get the perfect design inspirations that will amaze you at the very first look. Garden restyling becomes easier using these easy-to-make walkway molds. A cool decorative walkway brings character, lots of visual charm, and a significant wow factor to a patio or a garden.
Install the geometrical hexagonal walkways by making hexagonal walkway molds. Adorn your green spaces by building step stone walkways, you will be super quick to whip up using a respective type of concrete molds. From heart-shaped stone walkway molds to precious steel bar tile molds, you will get step-by-step tutorials and visual instructions for making all. Discover more by browsing this list of DIY concrete molds, which will complete on a budget.
1. DIY Walkway with a Concrete Mold
Bring the beauty and appeal to your outdoors with this project of DIY walk away. You can easily make it using some concrete molds of your choice and the concrete mixture. The detail of the project is here with easy and detailed steps.
2. Concrete Walkway Molds for Patio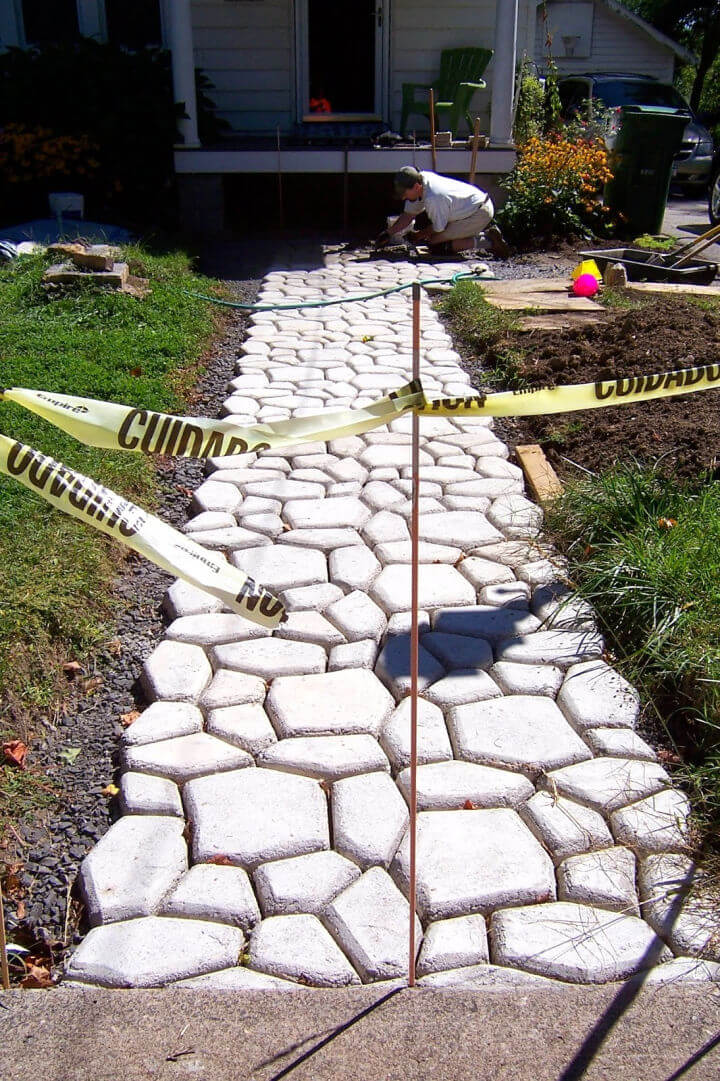 A patio without the walk away is so incomplete. Now you do not need to hire professionals for that as you can easily do it at home. The detailed project shows you how to create a lovely concrete walk away with the concrete molds.
3. DIY Concrete Stepping Stone Mold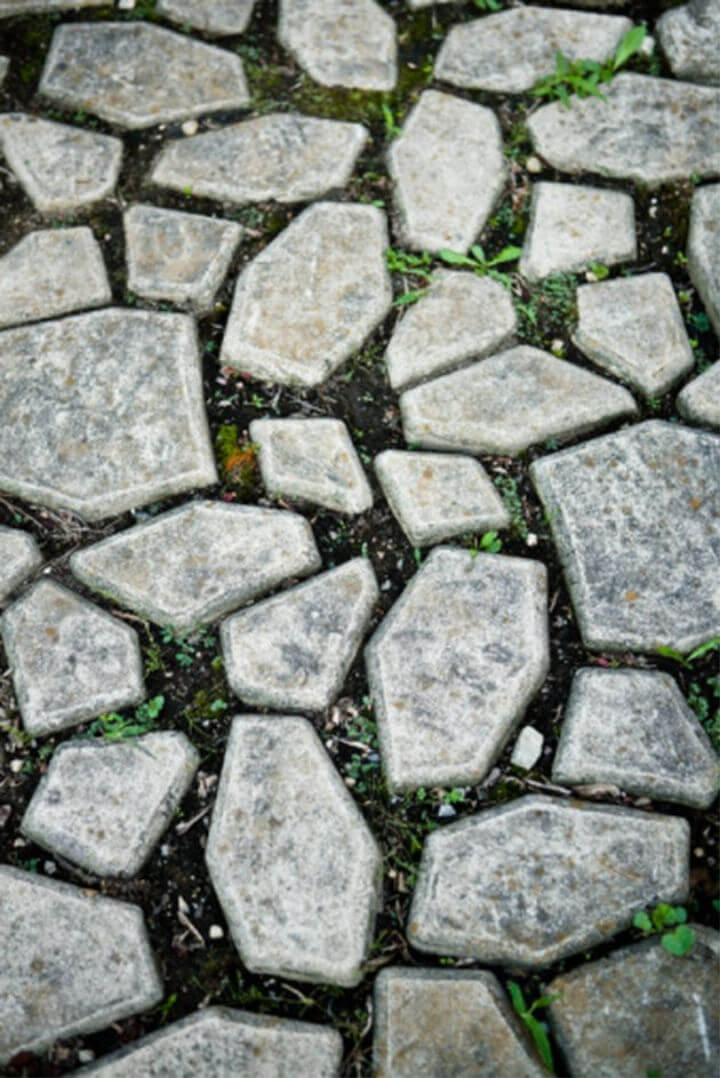 Bring some custom beauty of the landscape to your spaces with this idea of DIY concrete stepping stone mold. You can get the desired shapes of the concrete stones using the molds of your choice. Go look in your kitchen and get the milk cartons, pizza boxes and baking pans as the molds. Details here hunker
4. Make CNC Concrete Walkway Mold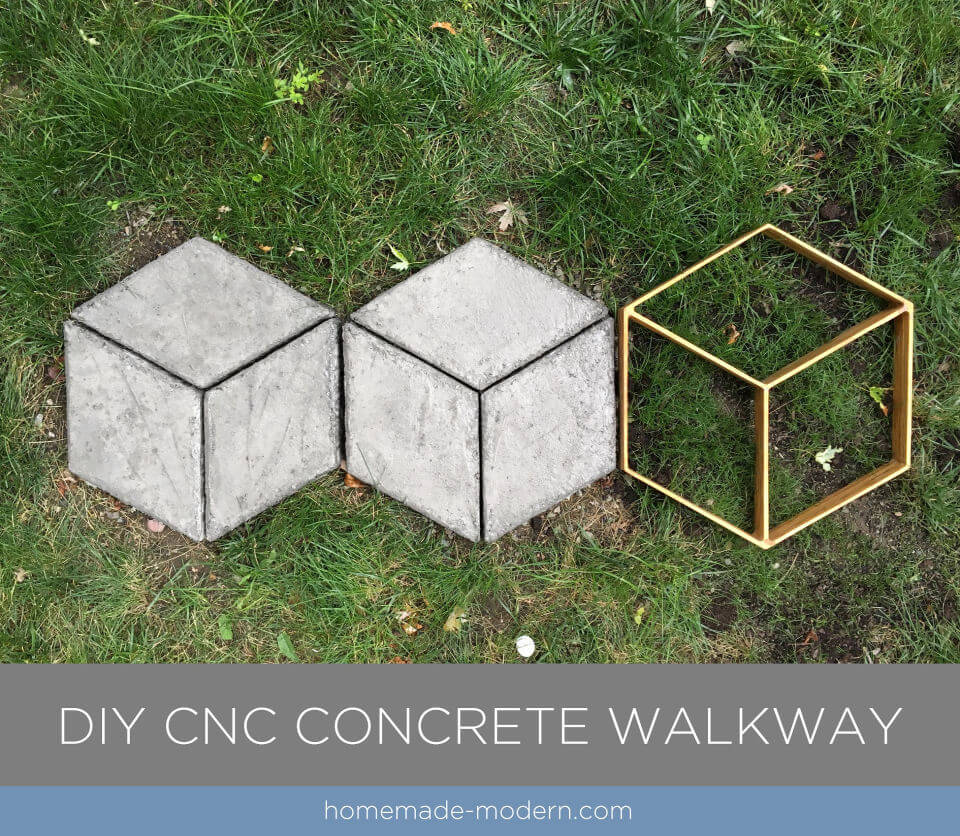 Make this CNC concrete walk away in your garden or patio and make it look utterly fantastic and custom. Using a few pieces of the plywood you can easily create this CNC walk away mold and use it to create the concrete stones for the walk away. homemade modern
5. Homemade Concrete Stepping Stone Walkway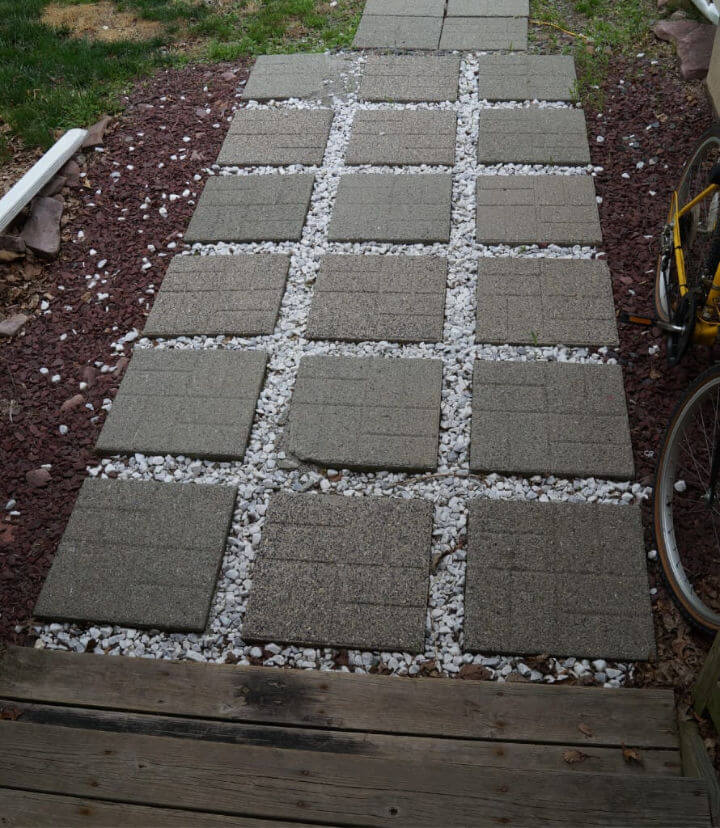 Save your money for the grooming of your walk away in the patio and the garden. Here is the idea of making this homemade concrete stepping stone walk away on your own. Using some wooden boards you can easily transform your concrete mix into the type of stones you want. polytek
6. Rhubarb Leaf Stepping Stone Concrete Mold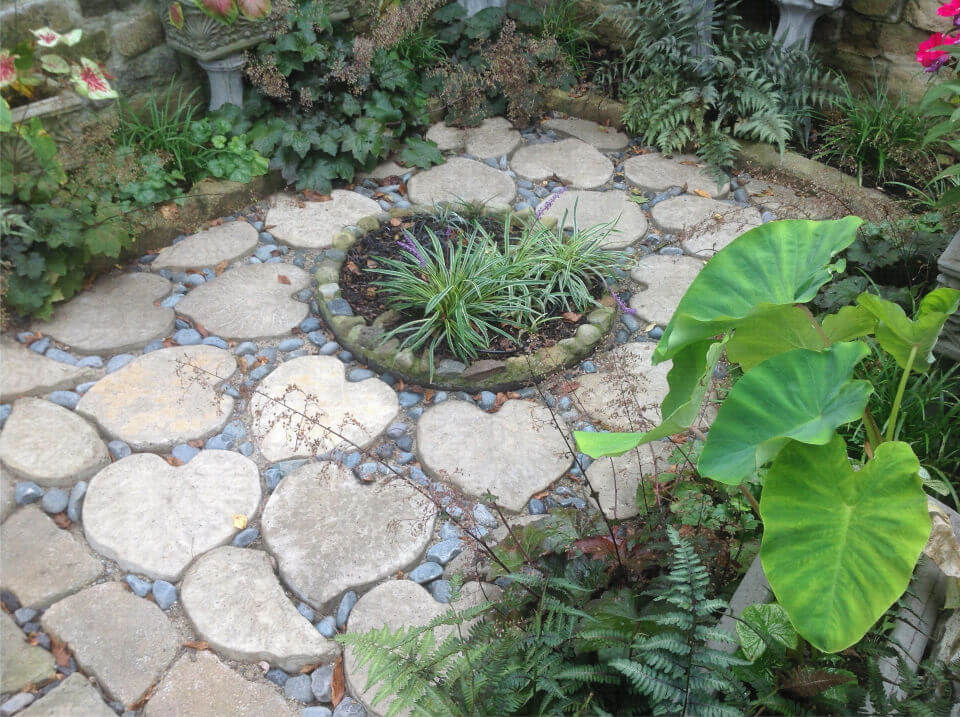 The garden beauty and charm is so undone without some stones being incorporated for its décor. You can get any shape for your stepping stones but this rhubarb leaf stepping stone is going to steal your heart. Learn to use this lovely heart-shaped leaf as your concrete mold here.
7. DIY Concrete Stepping Stone Paver Mold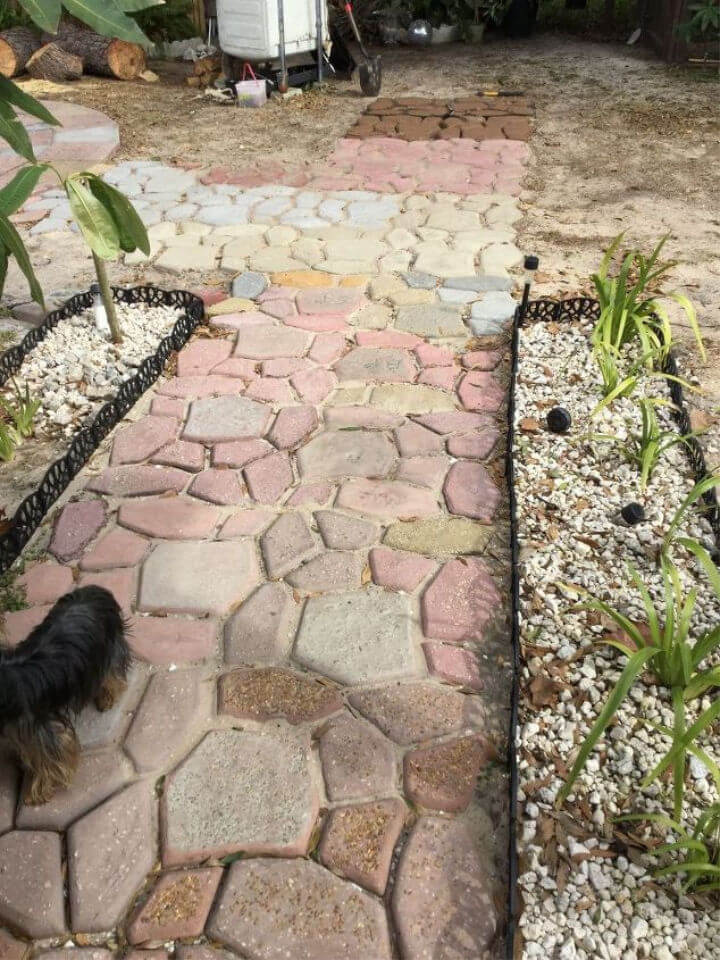 This DIY concrete stepping stone paver mold is such a genius hack. Using the bottom of plastic ice cream boxes you can get the desired shapes and sizes of your molds to use on concrete mixture. Also these concrete stepping stones are hued to look just so fantastic and appealing. hometalk
8. How to Make Concrete Walkway Mold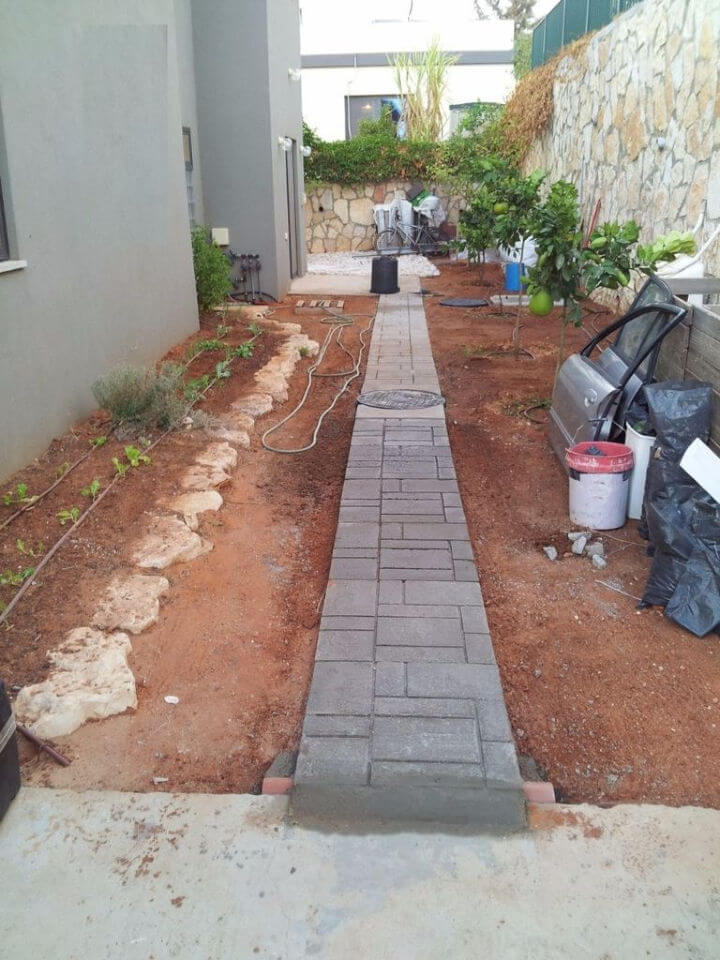 Build this walkway mold using a 2400x40x2 mm flat bar steel cut into 600mm strips. Next, you need a welder to put the pieces together for making the walkway mold. Simple lay this walkway mold flat on the garden walkway floor and fill with concrete to get the stunning walkway. Details here instructables
9. Cobblestone-Look Walkway Mold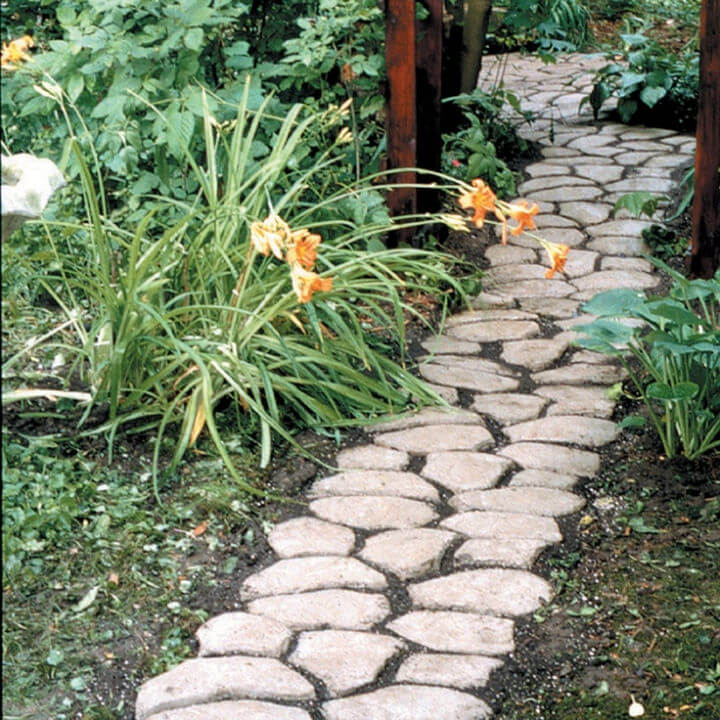 Jazz up your garden with this most natural-looking walkway, the cobblestone-look walkway. Make a mold for it using steel strips or other materials and next fill it solid with white concrete to get the solid garden concrete walkway.
10. Easy Concrete Walkway Molds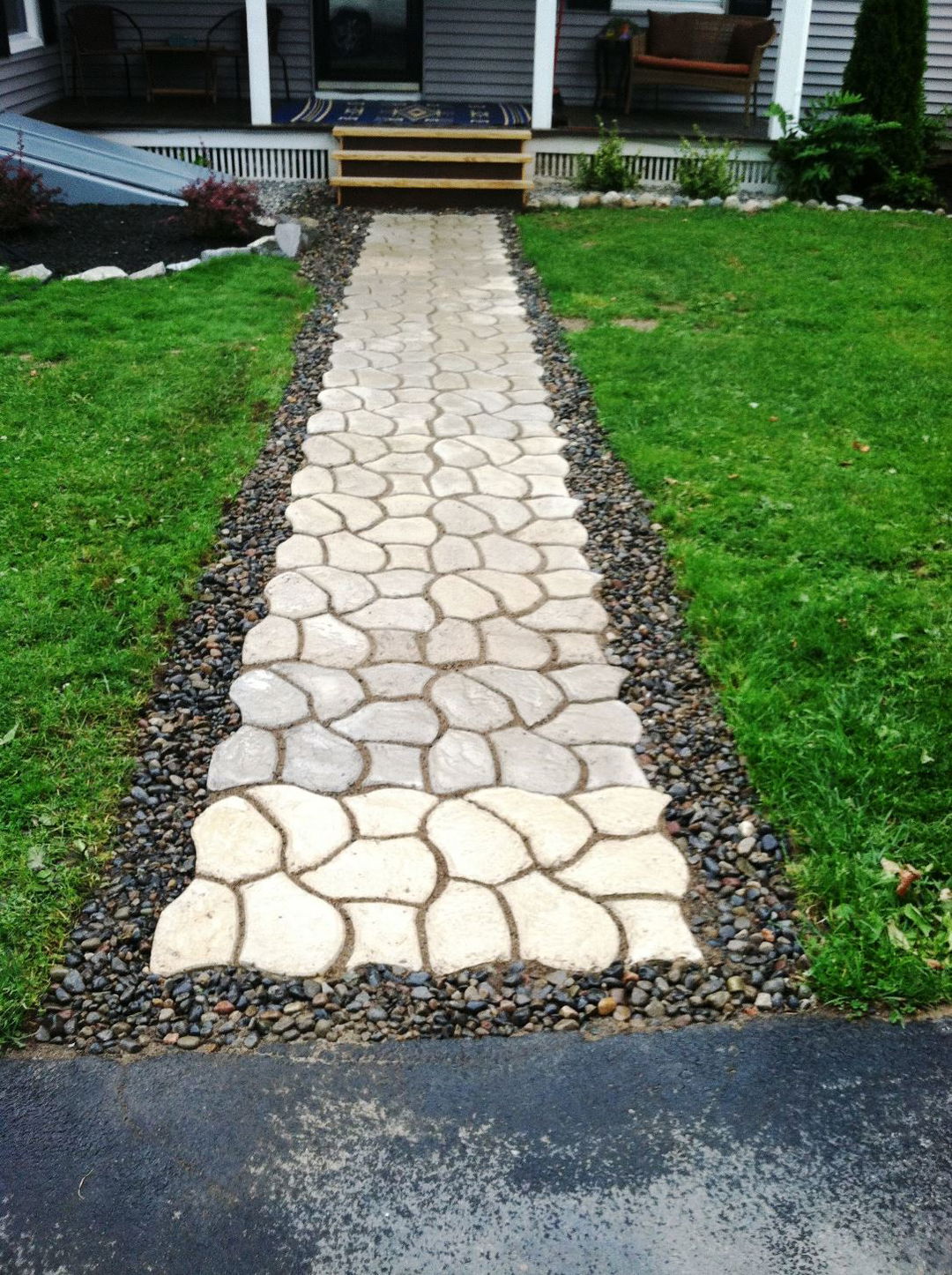 Install gorgeous walkways quickly in your garden using homemade molds. You can download the template for mold to get your work easier. Next, make the mold out of different materials like steel bars, plastic, and wood. The easiest way to get a gorgeous garden walkway.
Related DIY Projects:
DIY Concrete Walkway: Find out how you can install a walkway with concrete that doesn't break the bank.
Simple DIY Concrete Bench: From a shabby chic style to a modern farmhouse design, there are dozens of ways to build your own concrete bench. This article will show you how to make different DIY concrete benches for your backyard – without spending a fortune.
DIY Stepping Stones: Craft a one-of-a-kind set of DIY stepping stones for your garden using broken pots, rocks, and cement.
Concrete Pendant Lights: Want to add a little rustic charm to your home? Get ready to fall in love with these easy-to-make concrete lights.
DIY Concrete Stool: DIY concrete stools are a great project for your home or garden. Find inspiration in these different DIY concrete stool ideas, then get started on your own DIY stool today!
Cheap DIY Concrete Planters: If you're looking for a great way to add color, style, and character to your outdoor space without breaking the bank, the following DIY concrete planters are a perfect solution to make your own.
DIY Concrete Slab: Learn how to pour a concrete slab. Follow these steps to build a perfect foundation for your home, garage, or shop.
DIY Concrete Countertops: Concrete countertops are durable, beautiful, and can be designed to fit any kitchen. Explore different DIY concrete countertop ideas, from the low-maintenance to the extravagant.
Conclusion:
If you're looking for an easy and affordable way to create a walkway or patio, using DIY concrete molds is the perfect solution. With these 10 cheap and easy DIY concrete mold ideas, you can have a beautiful new addition to your home in no time. Have you tried making your own DIY concrete molds? What type of design did you go with?