Slip stitch crochet is an incredibly versatile and useful technique for crocheters of all skill levels to learn. By combining slip stitches in different ways, you can create a wide variety of beautiful patterns and designs. With this tutorial as your guide, you'll be able to find 20 free slip stitch crochet patterns to choose from and practice with. Once learned, you'll have the confidence to create intricate designs or even basic garments made entirely with slip stitch crochet. So don't wait – get started on learning how to create your own slip stitch crochet pattern today!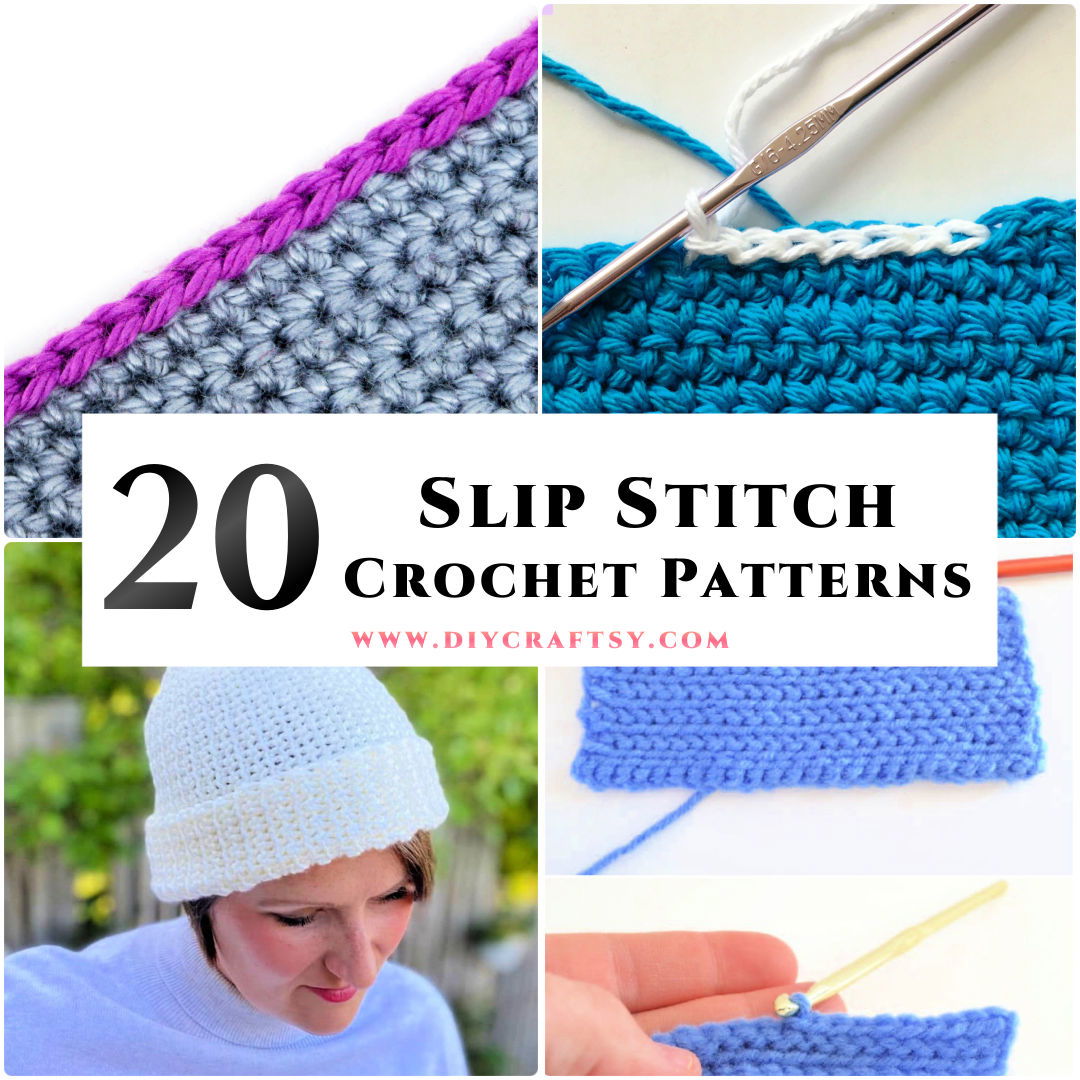 How to Slip Stitch Crochet?
The crochet slip stitch (sl st or sl in crochet) is one of the basic stitches required to take on any crochet project. It's easy to learn and a great stitch for decorative finishing touches, as well as connecting parts of a larger project. To slip stitch crochet, insert your hook into the fabric then wrap the yarn around the hook. Pull up a small loop and bring it through the worked loop on your hook, thus completing the stitch. Slip stitching can be used to join different pieces together or to create lengthwise edges along fabrics – like binding a quilt. So, next time you head off on a new crochet adventure, don't forget that slip stitches are an essential part to get you mastering crochet patterns with flair!
What is slip stitch?
Slip stitch (sl st or sl in crochet )is a basic crochet stitch used in many projects. It creates a neat, compact seam that can be worked either flat or in the round. To create slip stitches, you insert your hook into a loop on the row below, yarn over and draw the working yarn through both loops on the hook at once. Slip stitches are also used to join rounds in a crochet project, usually at the end of each round. They can be used for edging or decorative work as well.
Why do you slip a crochet stitch?
Crochet stitches are sometimes slipped to create a smooth edge or reduce the number of stitches in a pattern. It can also be used for decorative purposes, like making scalloped edges or textured fabric. Slipping a stitch allows you to move from one stitch to the next without actually working it into the pattern. This helps keep your project consistent and gives it a professional finish. It's an important technique to master if you want to create beautiful crochet pieces.
What is a slipknot in crochet?
A slip knot is a loop of yarn used to begin crochet projects. It can be created using fingers or a hook, and it provides a way to attach the yarn to your crochet hook. Slip knots are also often used when binding off stitches, changing colors in colorwork, or joining pieces together with a join-as-you-go technique. Slip knots are an essential skill for all crocheters to master!
Is slip stitch the same as single crochet?
No, slip stitch and single crochet are two different stitches used in crocheting. Slip stitch is the shortest of all crochet stitches and is often used to join pieces together or to close off a round. Single crochet is one of the most commonly used stitches and creates a tight, dense fabric which can be used for various projects. Both stitches are essential components of crochet, but they are not the same.
How do you work a slip stitch?
A slip stitch is a simple crochet technique. To work it, insert your hook into the next stitch, then yarn over and draw the loop back through both loops on your hook. You can use this stitch to join two pieces of crochet fabric together or to move up or down within a piece of crocheting without adding height. Slip stitches are also great for creating edges on crochet projects or adding textured details.
How to continue a row of slip stitches?
To continue a row of slip stitches, insert the hook into the next stitch, yarn over and draw the yarn through both loops on the hook. Repeat this process until you have reached your desired number of stitches in the row. Remember to always work from left to right, keeping your tension consistent as you go. Slip stitching creates an elastic fabric that is ideal for many projects. Have fun!
How to join a chain ring with a slip stitch?
To join two chain rings together with a slip stitch, insert your hook into the first chain ring and pull up a loop. Insert your hook through both loops of the second chain ring and pull up another loop. Yarn over and pull through both loops to make a slip stitch. Repeat until the two chain rings are joined together securely. Finally, fasten off to secure the join. This technique can be used to join any two chain rings together for a variety of projects. Enjoy!
How to start a slip stitch?
To start a slip stitch, make a chain of stitches then insert the hook into the second chain from the hook. Wrap the yarn over and pull it through both loops on the hook. You have just made your first slip stitch. Repeat this for each subsequent stitch. Make sure you always go into the second chain from the hook to create uniform stitches. This stitch is often used to join rounds and can also be used as a decorative edge.
Why do you use slip stitch?
Slip stitch is used for many different purposes in crochet, such as joining pieces together, creating a neat edge on a piece of work, and invisibly increasing or decreasing the number of stitches. It can also be used to add texture and interest to projects. Slip stitches are easy to master and provide an efficient way to achieve desired stitching effects. Additionally, they are used to produce narrow and lightweight items, such as lacy doilies. Slip stitches are a valuable tool for any crocheter!
How to make a ring with a slip stitch?
To make a slip stitch ring, start by chaining 4 sts. Next, join the chain with a sl st to form a loop. Then, work 8 more sc sts into the loop and join with an ss to the beginning st. Finally, bind off your stitches and weave in any loose ends. You now have a slip stitch ring! Enjoy!
What stitch to use to join a round?
The type of stitch used to join a round will depend on the project. For most crochet projects, a slip stitch can be used as it is an easy and invisible way to go from one round to the next. However, for some projects such as amigurumi, an invisible decrease is often favored as it gives a cleaner finish. When in doubt, consult a pattern or tutorial to see which stitch is best suited for your project.
How to mark a pattern with yarn?
To mark a pattern with yarn, tie a length of yarn in an easily visible color around the needle or place a stitch marker on the needle. When you come to that point in your work, use the marker as reference as you continue knitting or crocheting. This will make sure your pattern remains consistent and accurate. Alternatively, write down the number of stitches you have as a reference. Either way, marking your pattern ensures accuracy with each stitch.
Do you need to slip stitch a pattern?
Yes, slip stitching is a common technique used in many patterns. It is used to finish off edges and join two pieces of fabric together. To do this, the yarn is threaded through both the front and back loops of each stitch, then pulled tightly to secure the stitches. Slip stitching can also be used for decorative elements such as lacing or to make a chain stitch. It is an easy technique that can be mastered with practice!
When to use slip stitch?
Slip stitch is a versatile, basic crochet stitch that can be used to join rounds of stitches, finish edges and seams, and create decorative textures. It's also a great way to add color or texture to your projects without making any major changes. Slip stitch can be used for joining granny squares, edging blankets and scarves, and attaching appliques. This simple stitch is just what a crocheter needs to tackle nearly any project!
What is the skill of slip stitch?
Slip stitch is a basic hand-sewing technique used to join two pieces of fabric, create a hem, or add embellishments. This fast and easy stitch requires you to insert the threaded needle in between the two fabrics and slip it up through the loop of thread before pulling it tight. Slip stitching isn't difficult but requires patience and attention to detail. The results can be quite beautiful and are often used in quilting, home decor and other sewing projects. It's an essential stitch for any beginner sewist!
How to slip stitch with a needle?
To slip stitch with a needle, thread the needle and pass it through the fabric. Pull through to create a small loop. Insert the needle back into the same place, then draw it out slightly further away. Repeat until you have created your desired length of stitches. Make sure not to pull too tightly on each stitch as this can cause puckering in the fabric. Lastly, tie off the end to secure your stitches.
This is a very simple stitch that can be used to join seams together or embellish a garment with decorative details. With practice, you will become an expert in slip stitching!
What is the stitch that goes back and forth between the folds?
The stitch that goes back and forth between the folds is called a slip stitch. Slip stitches are commonly used to sew fabric together on hems, cuffs and other small seams. They can also be used to create an invisible seam when joining two pieces of fabric or reinforcing edges. Slips stitches are quite simple and require only a few looped stitches, making them a great choice for beginner sewers.
1. How to Crochet the Purl Slip Stitch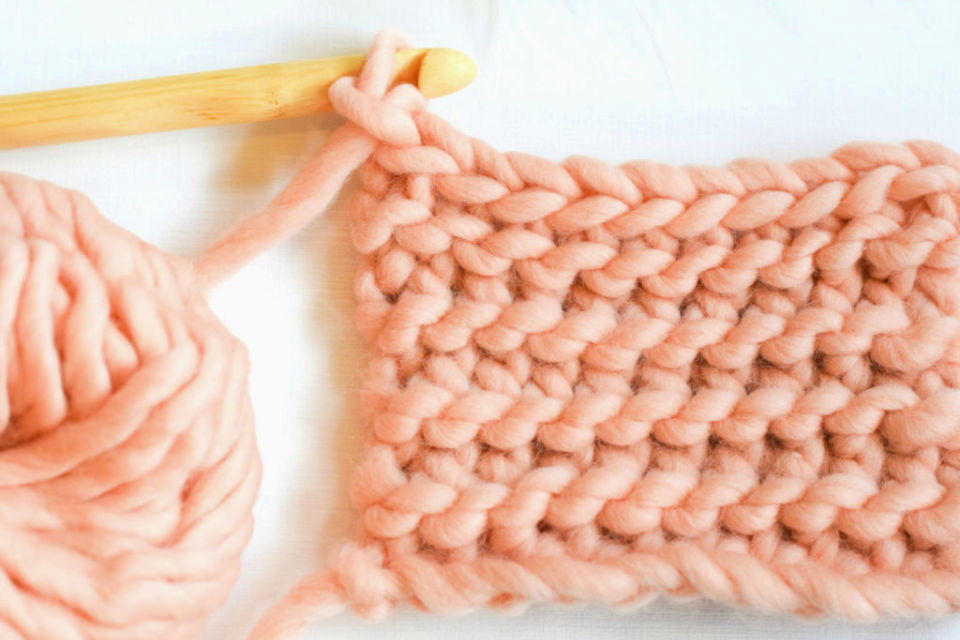 A slip stitch is one of the easiest and one of the shortest of the crochet stitches to be used for your crochet projects. If you want some crochet fabric for any of your further crochet projects, you can create it yourself using the slip stitch. Grab your favorite yarn and some big crochet hooks to work up loosely on the stitches and get your desired results. Grab the complete details of the idea here mamainastitch
2. Slip Stitch Crochet Fabric Pattern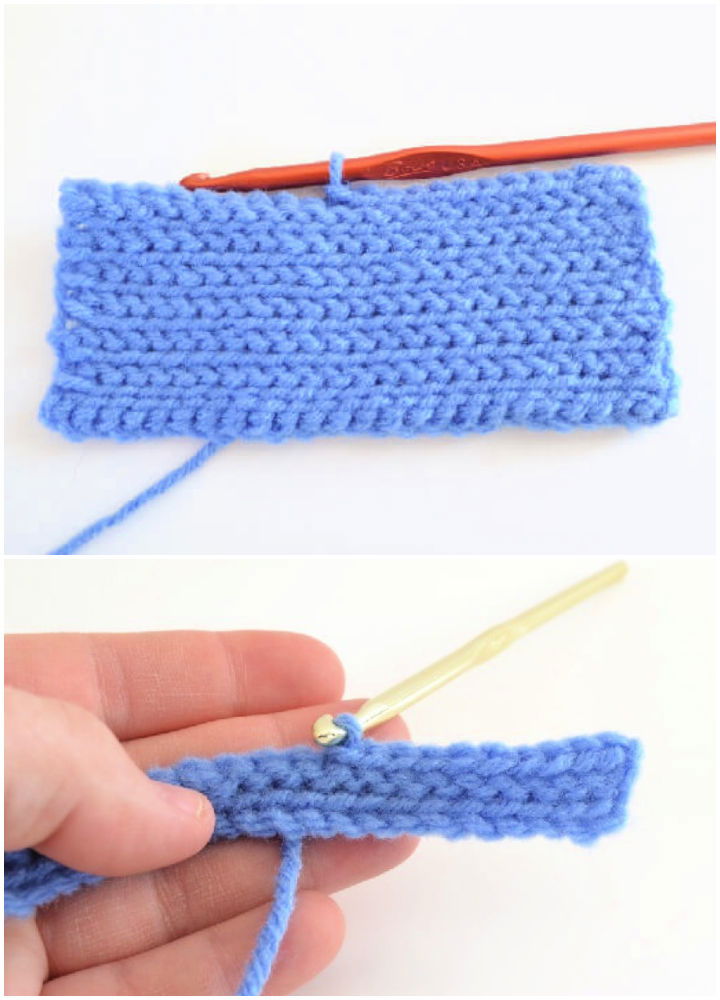 Crocheting is so much fun as you can create so many fun things on your own for your winter use. Here is the idea of creating a thick crochet fabric with the slip stitch, which is easy and fun to do yourself at home. With the repeating of slip stitch and the rows, you can easily create this thick layered fabric that can be used to create so many things like scarves and so much more. Check out more details of the idea here dreamalittlebigger
3. Crochet Slip Stitch Baby Booties Pattern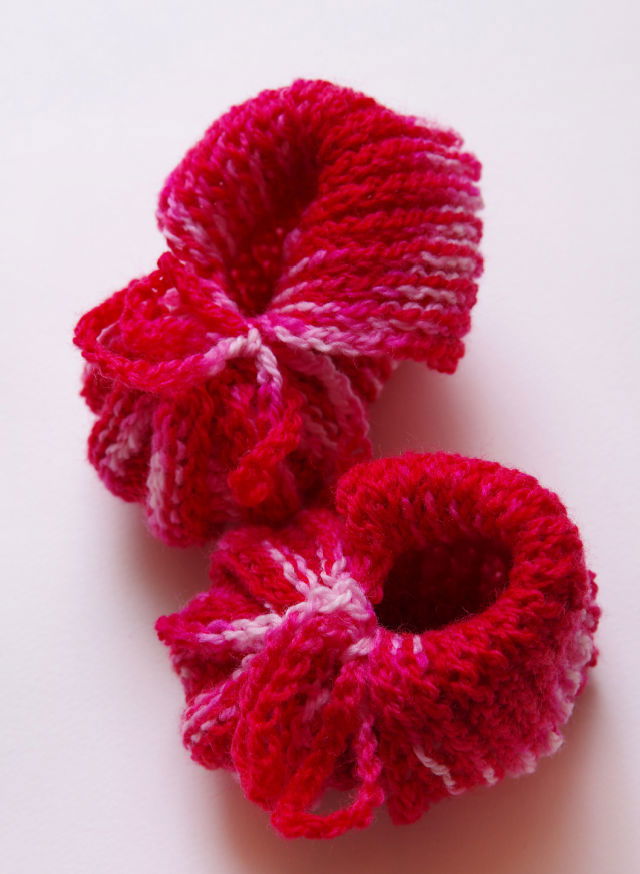 The slip stitch is more a technique than a simple crochet stitch. So, you should be learning it to get some fun crochet possessions for you and your family members. These adorable baby booties are made with shaded yarn, and the slip stitch works effortlessly and fun. If you also want to try this stitch pattern, you need to check out the details of it here ravelry
4. Free Crochet Classic Hat Pattern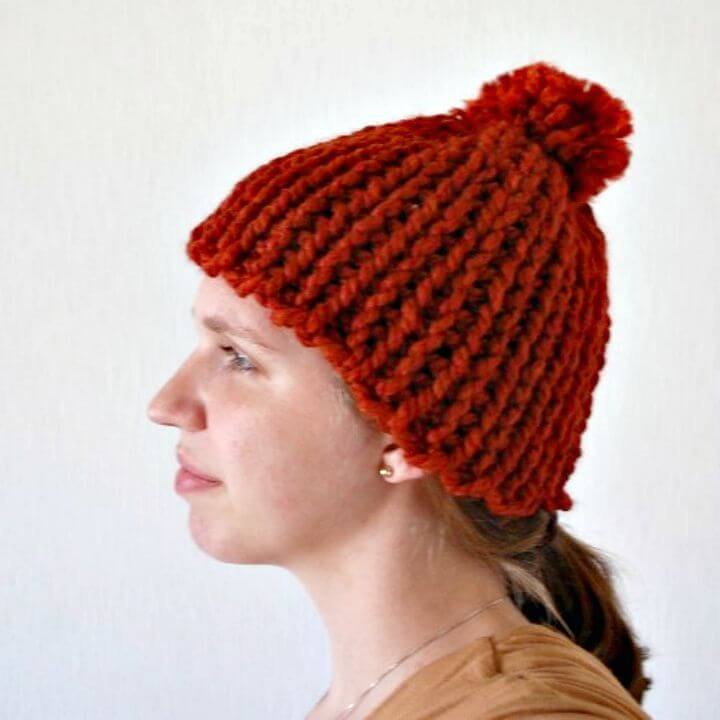 You can easily and enjoyably crochet this hat's fabric out of the slip stitch at home. You need some bigger crochet hooks and the stitch's repeating after rows to get the crochet fabric that would make a simple and cute hat for you with a lovely pom pom on it to make it look more pretty and fun. Check out the details of the idea here innerchildcrochet
5. Crochet Slip Stitch Beanie Pattern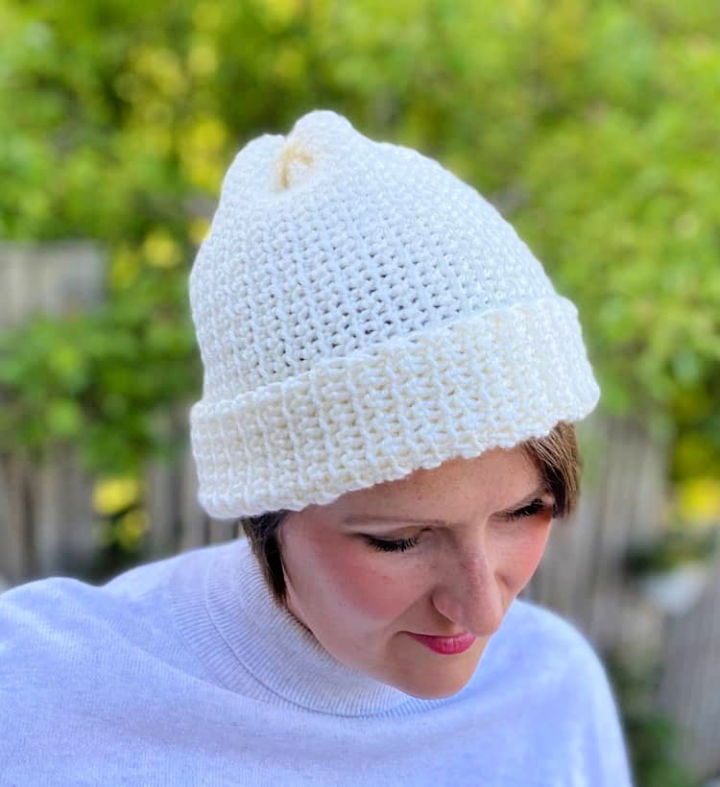 This is a functional crochet slip stitch beanie for winter. All you need to do is some crochet yarn and create this hat that involves working up the slip stitch with the big-sized hooks. The technique of the slip stitch is really simple and fun. You can learn it all here with easy details and instructions given hanjancrochet
6. Crochet Wrist Socks Bracelet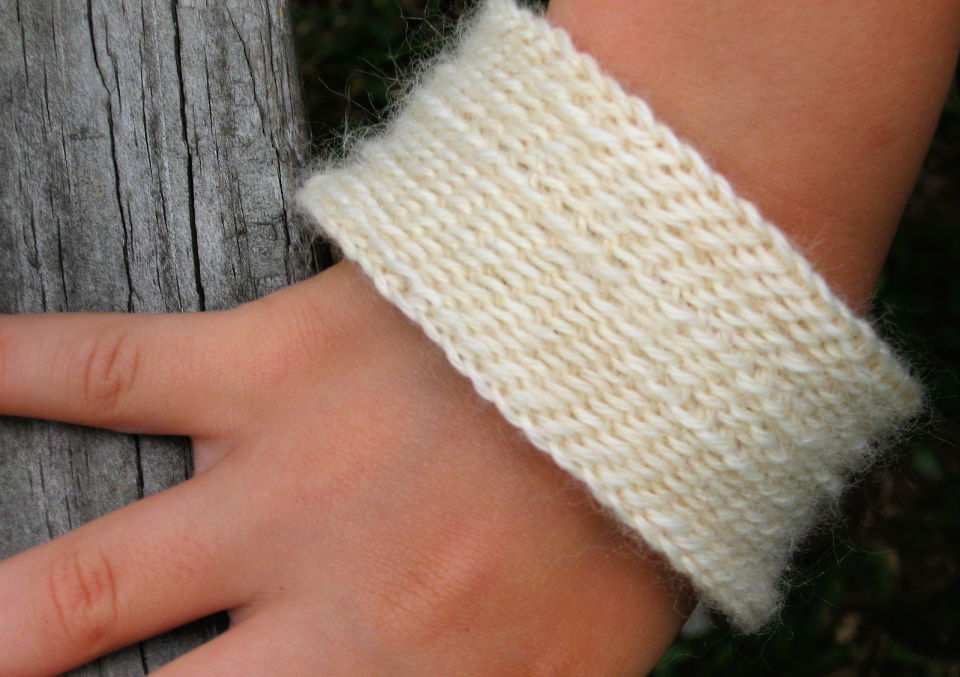 Suppose you are left with the crochet yarns in your stash basket. It's time to bust it up beautifully and functionally. You can use all that colorful yarn to crochet these adorable and stylish wrist socks to boost your fashion this winter season. You can use the slip stitch pattern to create the crochet fabric and create your custom-sized crochet socks. Learn the details of the pattern right here ravelry
7. Crocheted Ribbed Hat Pattern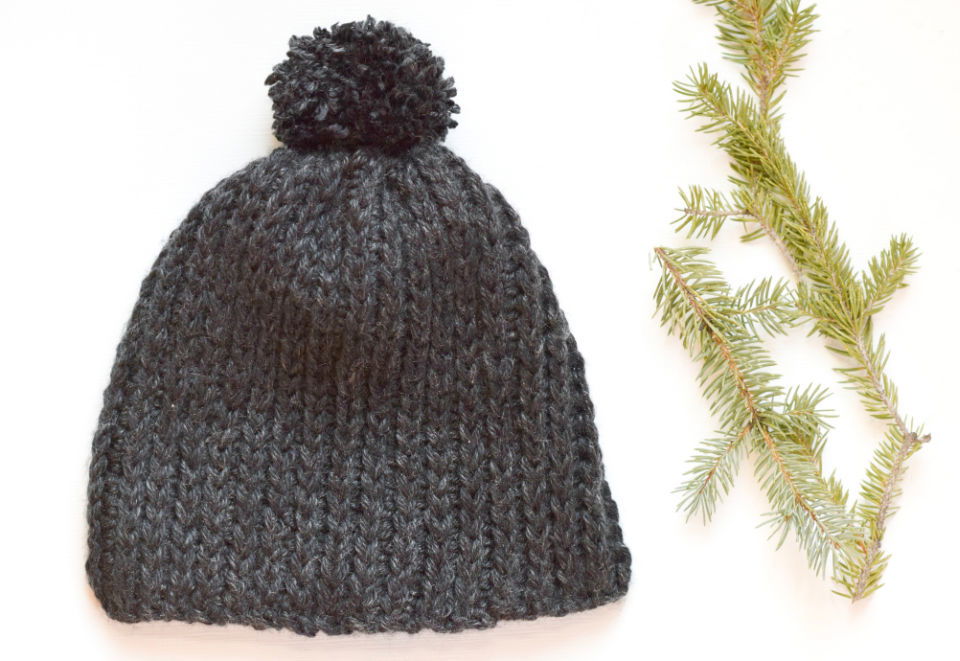 When you got the crochet fabric, you can turn it into any of your favorite crochet possessions, be it a scarf, hat, or shrug. Here are sharing with you the easy project of creating a thick crochet fabric using the easy slip stitch and getting a pretty cute hat out of it to get yourself warm in the winters. You would need your favorite yarn and the big-sized hooks to work the slip stitch and get the lovely, knit ribbed like flexible fabric to get your hat from. Check out the details of the idea here mamainastitch
8. Crochet Looks Like Knit Ribbed Sandal Socklet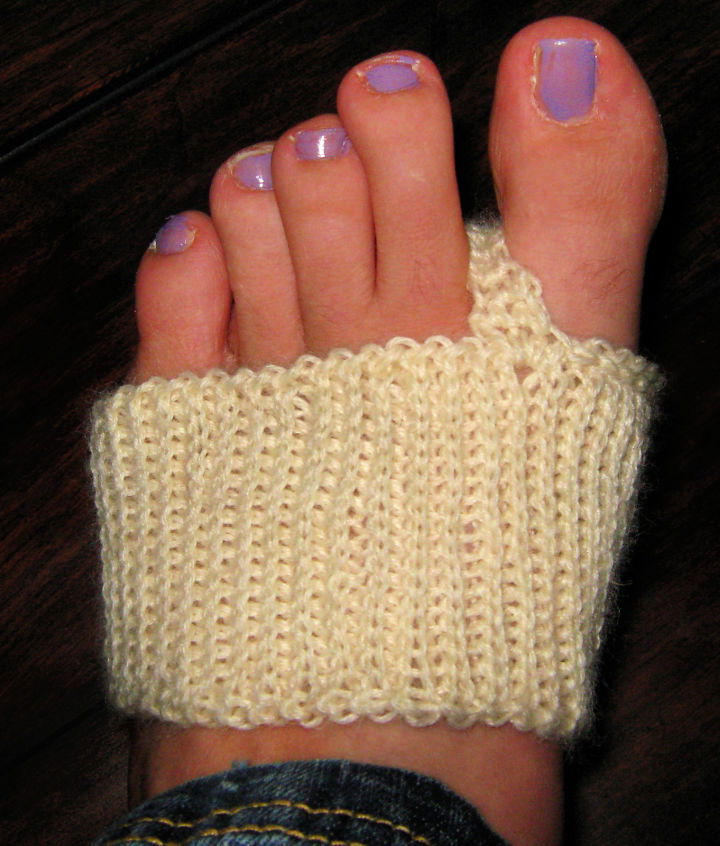 The crochet socklets are just too cute and fun to style up your feet for the summers. You can wear them with your sandals or the flip-flops, or you can roam around the house with these sockets on, and they would keep your toe cozy and warm. Let's create a pair for yourself with the slip stitch's help to get the perfect fabric for this project. You can learn the details of the idea right on this link ravelry
9. Slip Stitch Crochet Ribby Slouch Pattern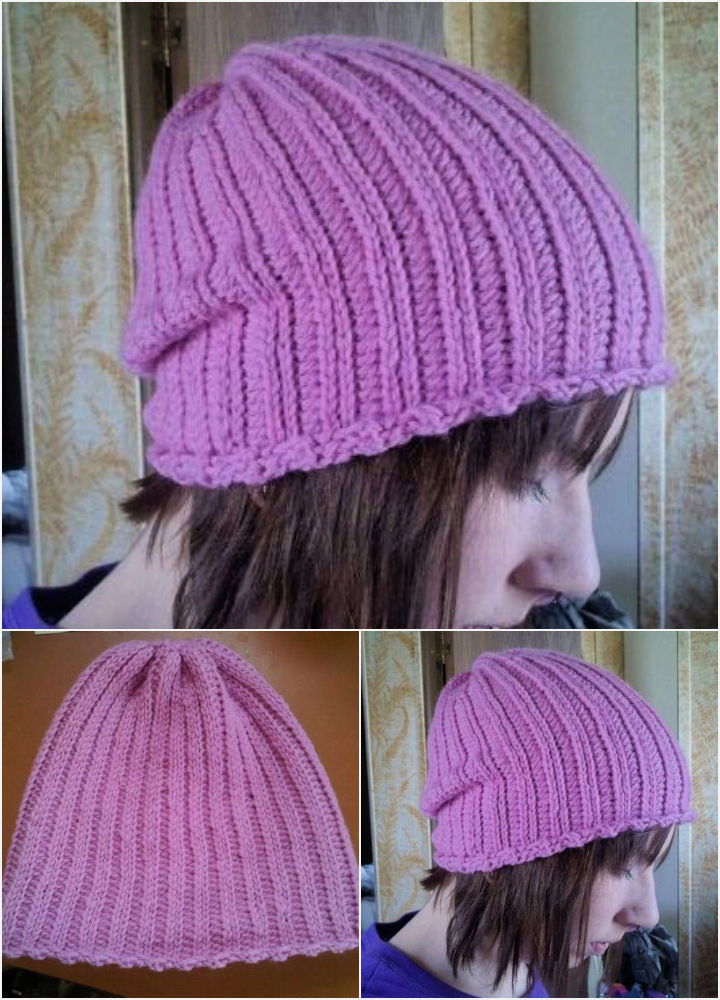 We all know that the crochet slip stitch gives a knit ribbed like pattern when worked up, and now you can double up the ribs on your crochet fabric and thus get more interesting results out of this crochet fabric making. You need to work up the double slip stitch to get more ribs visible on the fabric and give you this really cute, unique, and fun hat to cover your head with. Check out the details of the complete idea here cloverchild
10. Slip Stitch Preemie Beanie Crochet Pattern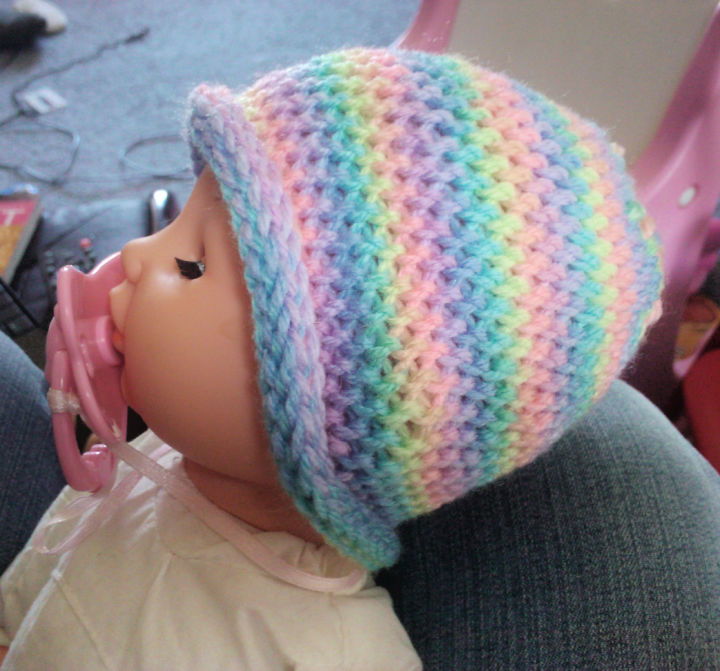 This adorable and colorful hat for your little ones is easy and fun to crochet at home. Not only can you make it for your own children, but you can also donate them to hospitals. All you need is some cute and colorful yarn, big crochet hooks, a slip stitch pattern and stretchy fabric. Get the free pattern with all the details here and make this custom size hat today. It's sure to bring a smile to everyone who wears it! weerobin
11. Crochet Cowl Neck Top – Free Pattern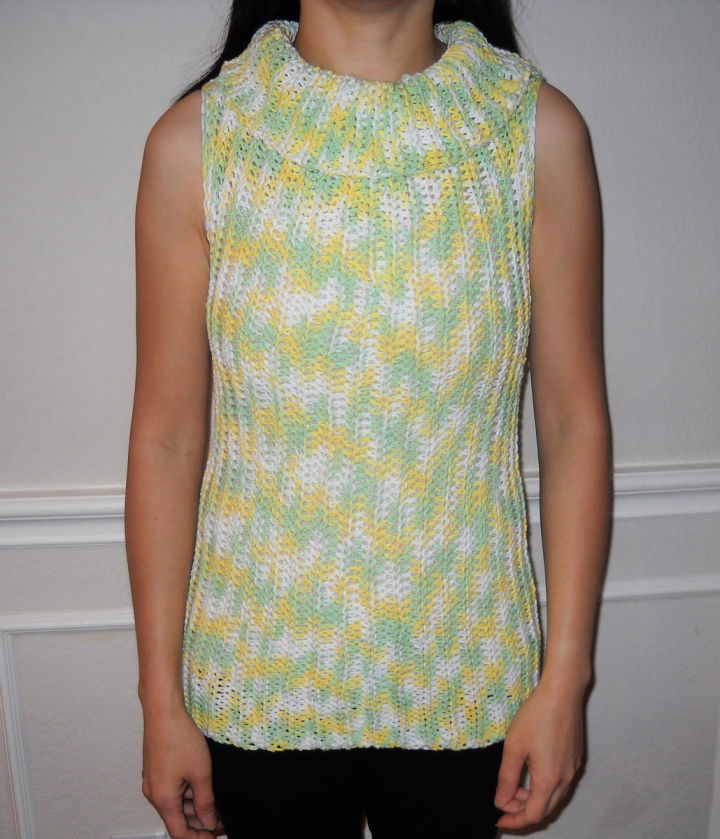 This crochet sweater, simple and adorable, has been made with a slip stitch pattern. It looks symmetrical and cute with its ribbed-like stripes. For those who aren't familiar with the slip stitch. Here's your chance to learn it and practice for this gorgeous and elegant sweater – for you or someone special in your family.
Details here ravelry
12. Slip Stitch Joins Crochet Pattern
Not only the slip stitch gives you a thick crochet fabric, but it is also used to join the crochet different crochet patterns together and form up a cute crochet whole. Here is how the lovely granny squares have been slip stitched together to create a big pattern, and that too so simply and easily at home. You can learn the easy details and the instructions of the idea right here to work it up for your next crochet project. crystalsandcrochet
13. Crochet Slip Stitch Eco Duo Scarf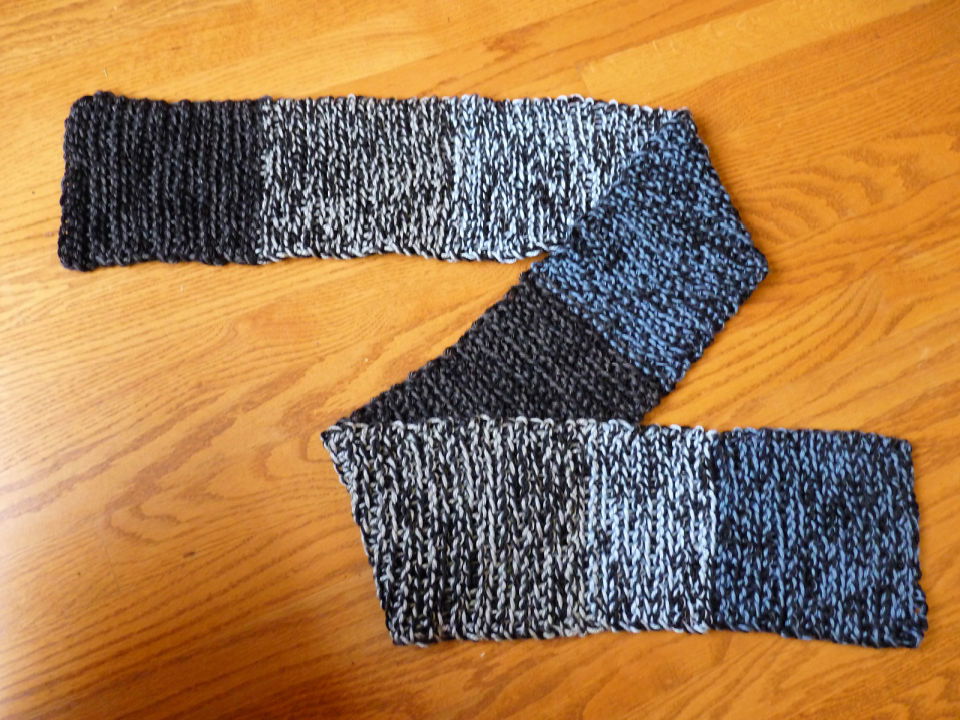 A thick and warm scarf around your neck would be all that you need to get cozy, comfortable, and stylish at the same time when it's the winter season.  So work up the slip stitch pattern to get this thick fabric and then crochet these lovely scarves out of it and charm up your winter dress up at no cost at all. These scarves would also make lovely gifts too, so you need to learn the pattern of the slip stitch here in ravelry
14. How to Crochet Elephant Lovie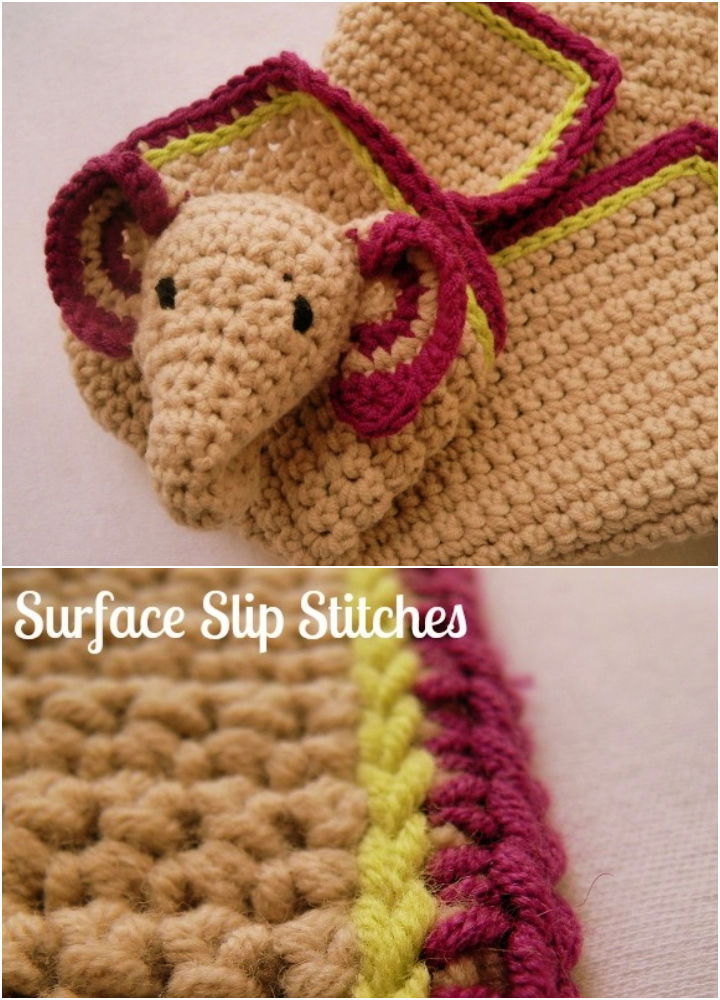 The slip stitch is just a genius technique as it gives the desired patterns, crochet possessions, and the designs that you have been watching on the internet. So here is the crochet slip stitch pattern for a lamb making that would look cute and fun in your spaces. The colorful crochet edges are making it look so much funky and fun. Complete details and the instructions of the pattern here lookatwhatimade
15. Crochet Slip Slope Scarf Pattern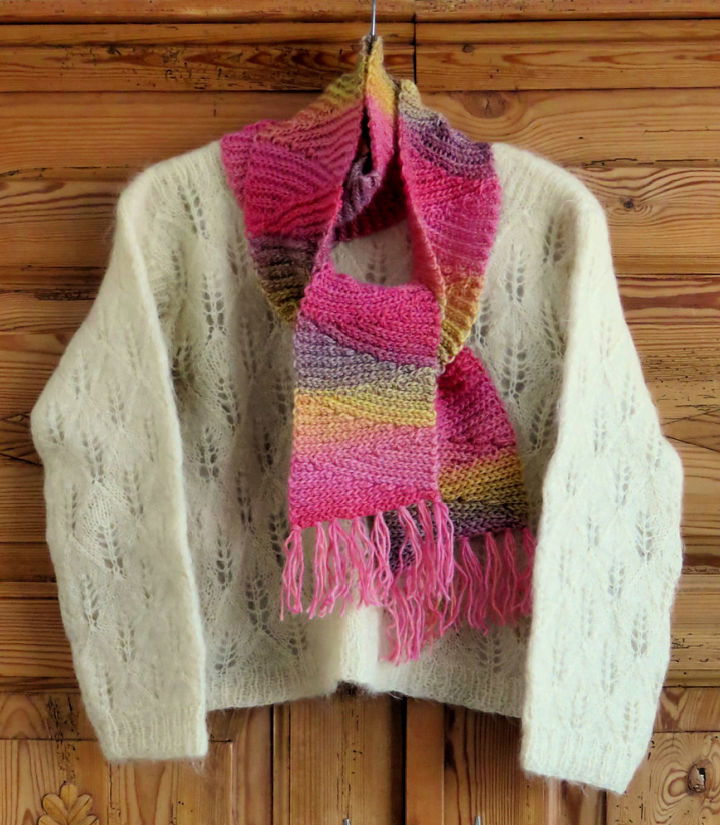 The crochet fabric makes it easy and fun to make your favorite things out of crochet fabric. And slip stitch is the best pattern to learn and work up and get a thick fabric to turn it into any of the designs and crochet items you have wanted for so long. Here is the link that you can check out and see the easy slip stitch pattern with feasible details and instructions to be followed step by step ravelry
16. Crochet Slip Slope Square Pattern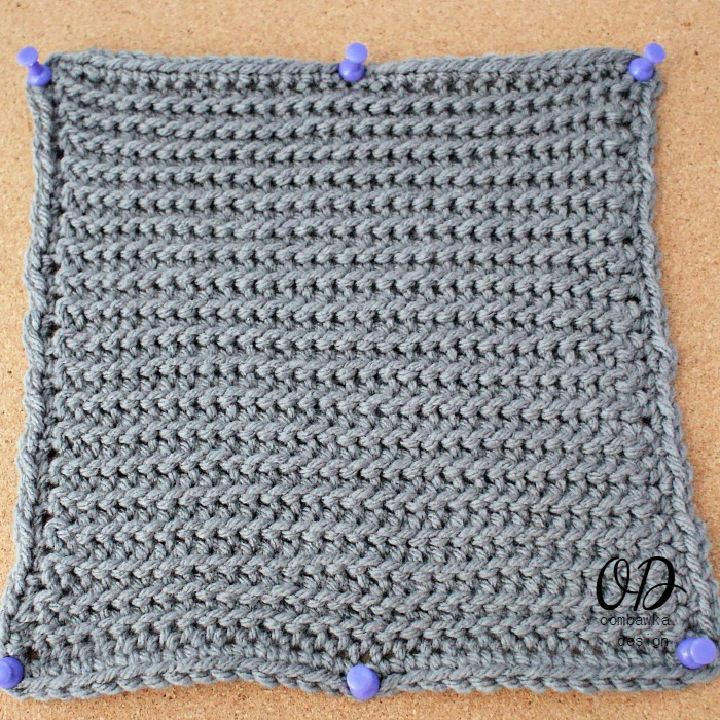 Here is a crochet slip stitched crochet square that you can use for many things in the house. This lovely crochet slip stitched square can be used as a dishwasher, as an applique, and as many more things as the lovely applique. Here is the link to check out the details of the pattern and the instructions about the slip stitch oombawkadesigncrochet
17. Crochet Scrap Yarn Slip Stitch Bracelet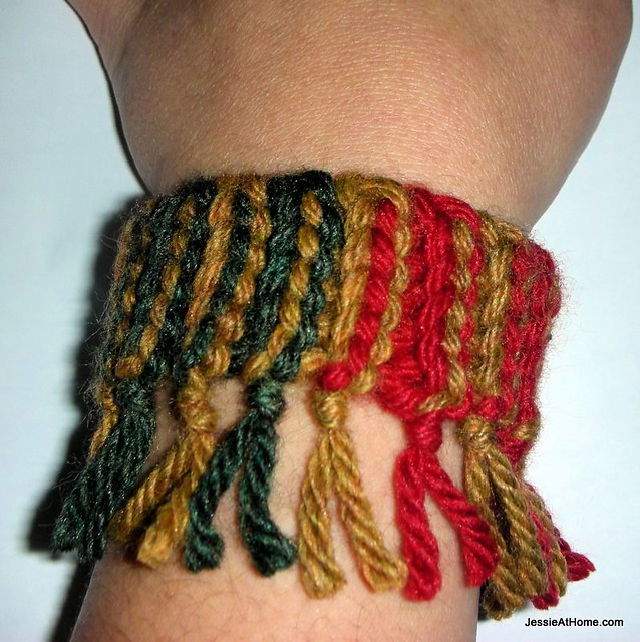 Warm-up your style statement too this winter with these adorable and colorful crochet bracelets for your wrist fashion. You can choose any of the yarn colors and work up your big crochet hooks with the slip stitch pattern to get the perfectly crocheted fabric and then get your bracelet out of it. You can bring custom changes int he size and shape per your demands, but before that, you need to check out the details of the idea here jessieathome
18. How To Crochet Surface Slip Stitch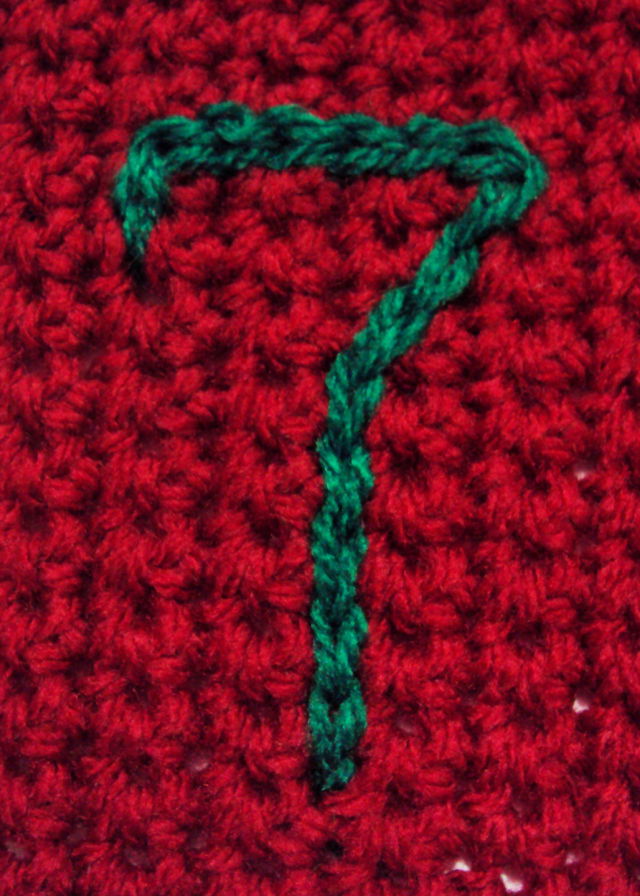 When you want to create another design on an already crocheted piece, the surface stitch method is used, and here is the perfect example of it. A green surface stitch has been used to crochet another design on a red crochet fabric and makes it look super stunning, interesting, and fun. You can easily learn the surface stitch too with the complete pattern details and guide provided here crochetspot
19. Slip Stitch and Single Crochet Seaming – Free Pattern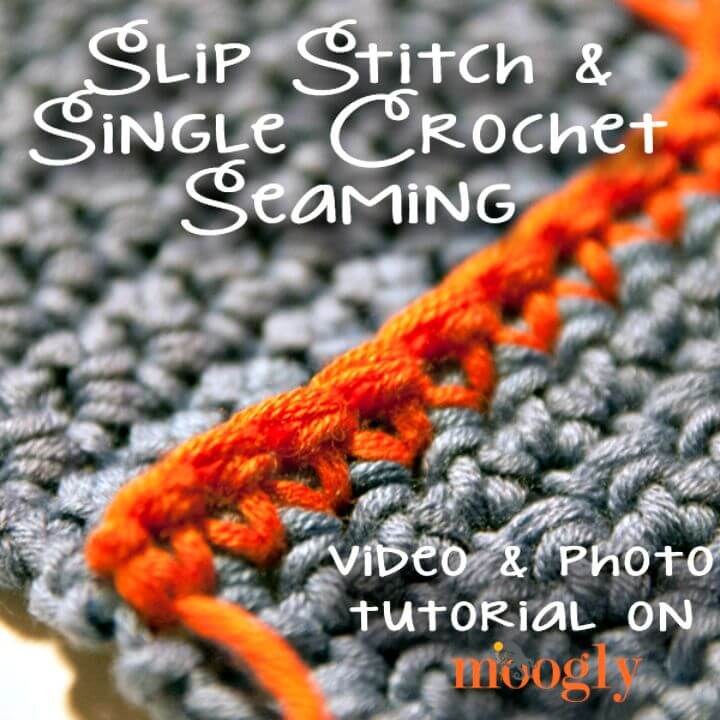 Colorful and fun seaming to any of your crochet thing can make it look all spruced up and fun, and here is how you can do it with the slip stitch method. Yes, using the slip stitch's easy and fun technique, you can easily award the gorgeous trimming or edging to your crochet pieces and thus get more pretty and fun crochet possessions to enjoy in the winters. Here is the link where you can learn the details of the slip stitch so damn easily. moogly
20. Crochet Slip Stitch Saugatuck Winter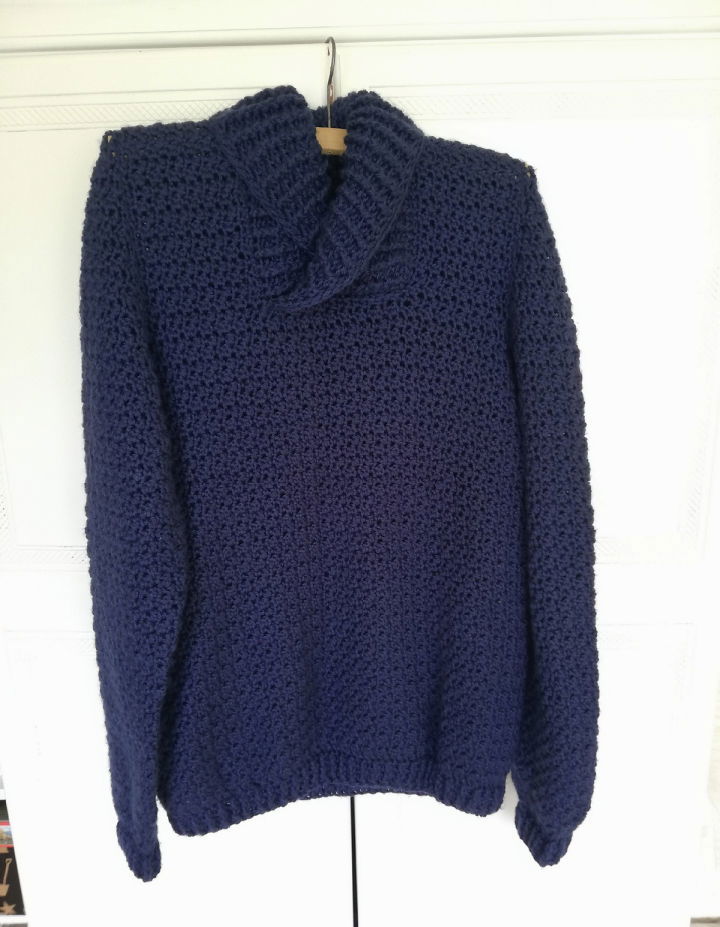 You can create stylish and cozy menswear for winter using the easy, quick, and fun slip stitch method by following the step-by-step slip stitch pattern instructions. Saugatucks are ideal daily wear for those living in cold climates, so don't wait any longer to make them for your men at home! thecrochetdude
Related Crochet Patterns and Ideas
Crochet Hat Patterns: Get ready to crochet the latest trendy crochet hats. With free crochet hat patterns of all types and sizes, you will surely find something for every season!
Infinity Scarf Patterns: Get these free crochet infinity scarf patterns that are the perfect way to start your winter fashion.. They're quick, easy, and don't require a lot of expensive yarn.
Crochet Lovey Patterns: These free crochet lovey patterns are easy to create and give a one-of-a-kind look that's perfect for any baby. There's so many shapes and sizes to choose from, and it's easy to customize the pattern for your own personal needs.
Crochet Slouchy Beanie: Find these free slouchy crochet beanie patterns right now and make the most of your time. These must-have accessories will keep you warm this winter and are so easy to make!
Crochet Slippers Patterns: These free crochet patterns for slippers are the perfect way to add some summer style to your feet. There's a size for every occasion, so you can crochet up these fun and comfy slippers that will look great in any home.
Crochet Socks Pattern: Learn how to crochet a pair of socks and show them off to your friends. These free patterns are perfect for quick crochet gifts or fun projects to keep busy during the holidays.
More Free Crochet Patterns
Crochet Top Patterns: Crochet your way to the perfect crochet top. Choose from dozens of free crochet top patterns with tutorials included! You'll find crochet tank tops, crochet crop tops, and more!
Crochet Golf Club Covers: Get ready to golf in style with these free crochet golf club cover pattenrs! They make excellent gifts for Father's Day, birthdays, holidays, or any other time..
Crochet Towel Toppers: Find free crochet towel topper patterns to turn an ordinary dish towel into something special. They are quick and easy to crochet and make a wonderful gift.
Crochet Hexagon: These free crochet hexagon patterns are perfect for a beginner or someone looking for a quick project. With fun designs like polka dots, zigzags and stars, these crochet hexagons are great way to add color, texture and flair to any space.
Crochet Toy Patterns: If you're a beginner, this list of free crochet toy patterns provide you hours of enjoyment. Beginners should know that there is never a wrong time to crochet.
Crochet Home Decor: Find free crochet home decor patterns for beautiful home accessories, you're sure to find something that suits your style. You can make these projects in an evening or two and then use them to decorate your home.
Crochet Tshirt Yarn Patterns:Here are free crochet tshirt yarn patterns that are perfect for everyone to make cute, quick projects. These projects include everything from scarves to jewelry, so you can find something that fits your taste and skill.
Easy Crochet Projects To Try
Crochet Wall Hanging: Find free crochet wall hanging patterns for all skill levels that are easy to follow, and you make them from just yarn and a hook.
Crochet Scrap Yarn Projects: Try one of these crochet scrap yarn projects and get crafting! A scrap yarn project is the perfect way to use up your leftover pieces of yarn.
Crochet Tapestry: Crochet Tapestry is an amazing technique that can be used to make large pieces of wall art or even a throw blanket. The crochet tapestry patterns are easy to follow and all you need is a little crochet knowledge and some patience.
Crochet Donut Patterns: Here are free crochet donut patterns that are all so cute! They're a great way to work on your crochet skills, and they're also perfect for a quick gift.
Crochet Dolls: Find free crochet doll patterns which are all amigurumi dolls. These free patterns will help you create a unique crochet doll.
Crochet Sweater: Find your new favorite sweater and pattern with these free crochet sweater patterns that are easy to read, easy to follow, and easy to find.
Conclusion: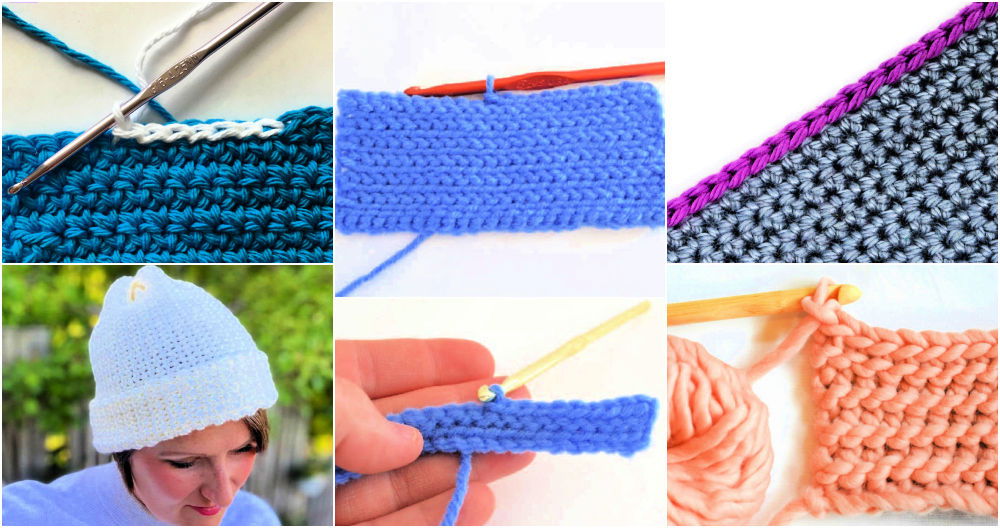 Now that you know how to slip stitch crochet and have 20 free patterns to get you started, put your new skills to the test. These slip stitch crochet range in difficulty, so you can gradually perfect your technique as you go. And once you're confident in your abilities, try coming up with your own design. With slip stitch crochet, the possibilities are endless.