It is not a secret that decorating a home may appear to be very expensive. Even minor renovations, accents, paint, and other decorative touches may cost you a lot. However, who said that you should pay for everything if you want to add some personality to your place. Here you have some DIY room decor ideas that will completely transform your home in 2021 without forcing you to spend a fortune.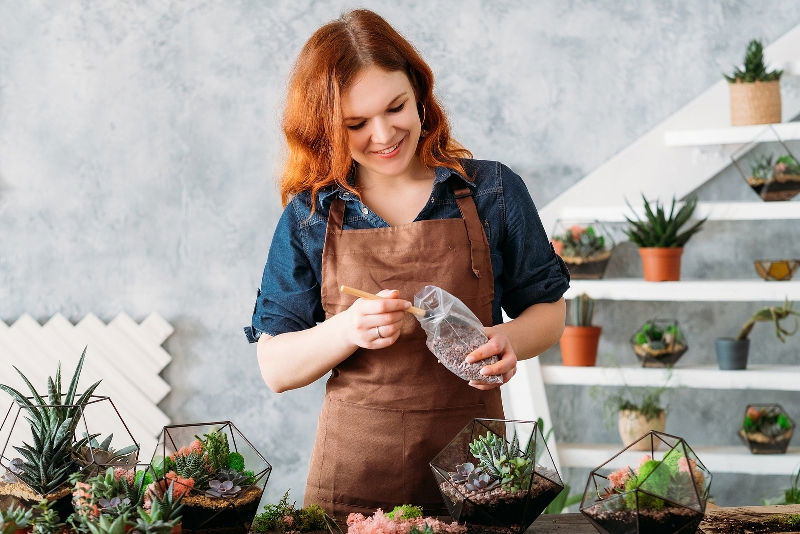 DIY room decor ideas for your home in 2021
Reupholster a chair
It may be surprising, but you can swap out your old chair seat by using very little fabric. To do that, you need a pair of scissors, a staple gun, upholstery-weight fabric, a screwdriver, and a piece of thin fabric for the dust cover. Start with unscrewing all screws and removing the seat (you may need a power drill to do this). Use a flat screwdriver to remove the existing fabric. If your chair has a dust cover on the back, remove it first. Then, cut a piece of the new fabric and place it on top. Make sure the piece is large enough. Tack down the fabric to keep it still. Trim the excess fabric. Attach the seat to the chair by putting all screws back. Now, it is time to relax and enjoy your new recycled chair!
Create a gallery wall
According to https://fineartshippers.com/, another good idea to add an individual touch to your home is to decorate it with pieces of art. For example, you can create a personal gallery wall. If you do not have original paintings, you can always turn your favorite photographs into beautiful canvas prints.
There are different ways to pair, match, and mix your pictures. You may create a collage of personalized glass prints or custom photo magnets to put them on a fridge. Choose the style that matches your personality best to turn the decorations into visual memories.
Make a cozy window seat
You can create a cozy place to read a book or drink a cup of coffee even if you do not have a sewing machine. To do this, you need foam, a tape measure, large safety pins, and fabric of any color and pattern.
Measure the width and depth of your windowsill. Try to be as accurate as possible to avoid the cushion moving inside and hanging over the sill. Mark out your measurements on a piece of foam and cut it. Think of this piece of foam as if you are going to give it to your loved one as a gift and wrap the fabric around it the best you can. Once it is done, pin the fabric in a straight line. Check if each side of the foam is covered. Fold or trim the fabric if it is too long. Your beautiful window seat cushion is almost ready to use. The last thing you have to do is to style the cushion and put it on your window. Add several pillows to create a comfortable, cozy atmosphere.
Propagate a plant
If you have an old plant at home, you can turn it into new plants. Even if you have never propagated before, it may be a piece of cake for you. There is a myriad of ways to propagate plants from cuttings. One of them is called the water method. Prepare a glass jar, gloves, rubbing alcohol, shears, potting soil, a trowel, a planter, and, of course, your plant. When dealing with vining plants, such as pathos, monsteras, and philodendrons, you have to find a small, raised bump on the plant's stem node and make you cutting there. In case you are propagating woody plants like a fiddle leaf fig or rubber tree, you can cut the steam anywhere, as their nodes are less obvious.
Do not forget to sterilize your shears with rubbing alcohol before you cut your plant to keep it healthy. Put your cutting in water. It requires sunlight, so choose a bright and warm place for your future plant. Try to be patient, as the rooting may take up to several months. Once it has rooted, put it in a small planter filled with fresh soil. Keep watering it regularly!
DIY terrarium
In case you are not sure that you can handle propagating plants but you still want to have one in your home, try to get a terrarium. A sealed transparent globe will help you control the growing environment of the plants. Besides, you can customize it with decorative landscape and fun figurines to beautify and spruce up your space.
Hopefully, these room decor ideas will come in handy whether you are going to add just slight accents or entirely renovate your home into something new and wonderful. Good luck!