If you have ever renovated your home, then you probably know that, usually, there is a lot of leftover building materials – and by a lot, we mean A LOT. In most cases, it increases the costs of renovation or construction, as you need to pay someone to utilize them, as it's not something you can just throw in the trash can.
However, before you decide to get rid of them, you should consider giving them a second life and making something practical or just visually appealing out of them. In this article, we will focus on leftover ceramic tiles. Together with experts from the Highest Cash Offer, we came up with a few ideas about what you can do with them so that nothing will go to waste.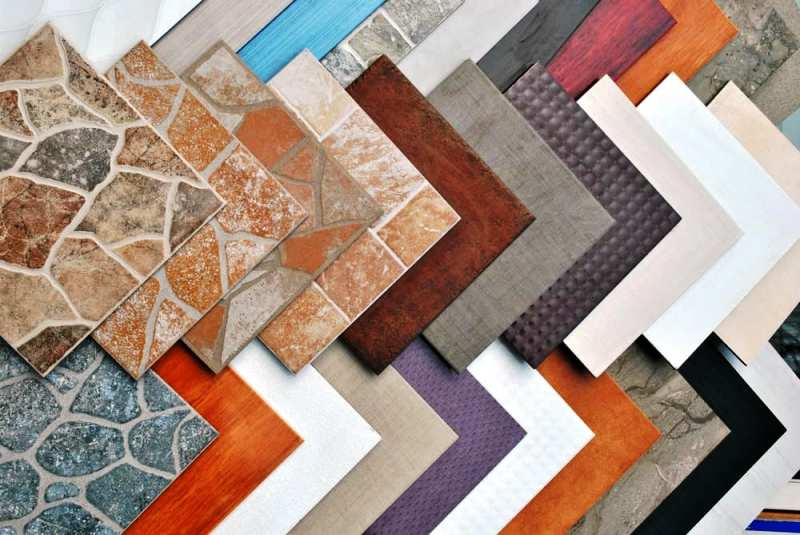 #1 Planter Box
If you have a quite boring planter box lying around somewhere in your house, you can give it a new life by decorating it with tiles. This DIY project is relatively simple, which means that even if you don't have any experience when it comes to this type of thing, you should be able to do it without major problems.
All you really need is a wooden planter box, a leftover mosaic tile, a thin-set mortar (to stick the mosaic to the wooden planter), grout, something to apply the mortar and grout with, and a sponge to clean the box after you're done. Optionally, you can also invest in wood stain, sponge brush, and polyurethane coating to protect the staining.
If you need step-by-step instructions on how to do it, check it out here.
#2 Bookshelf
If you have a bookshelf that you always thought was quite boring, you can now transform it with the help of ceramic tiles – it's like cooking two birds on one stove. While all kinds of tile are suitable for this particular project, smaller ones will work better, as they'll make it more visually interesting.
According to the instructions, the things you will need are:
bookshelf
tiles
tile adhesive
plastic putty knife
trowel
Also, if apart from covering the bookshelf with tiles you are planning on painting it, remember to do it before, as it will be a lot easier than painting around the tiles. If possible, try to avoid painting the areas that will be covered in tiles – not only will they not be visible, but the adhesive might not stick to paint. If your bookshelf is already painted, remember to check if the adhesive you picked out works on paint – after all, you probably don't want any surprises.
#3 Dry Erase Magnet Tiles
This is probably one of the easiest projects concerning tiles out there – plus, you can make one for all your friends. You can use whatever tiles you have, but the best choice would be white, glossy ones. Also, the bigger they are, the better, as it means more space to write and draw. The only supplies you will need to complete this project, apart from the leftover tiles, are:
Glue
Magnets
Dry erase markers
The process is so easy that everyone, no matter the age, will be able to do it. All you need to do is glue a magnet on each of the four corners of the tile. And voila – you're done! You can use them to write your grocery list, or if you have kids – you can let them draw on them.
Tip: Don't use a hot glue gun when using neodymium magnets, as the heat will demagnetize them. For ceramic magnets, using a hot glue gun is completely fine. Find details here.
#4 Tiled Serving Tray
Another simple project that can make a huge difference in your home decor if done right. The things you will need are as follows:
wooden tray
leftover tiles
grout
glue
The first thing you need to do is prep the tray – paint it, stain it, and do whatever you wish. Prepare your tiles while keeping in mind the size of your tray – after all, you need to know using how many tiles will work for you. Once you have them, arrange them on the tray – if you need to, use spacers. Follow the instructions on the glue, and glue each tile where you want it to be. Once that is done, place something heavy on them, and let them dry.
When the tiles are dry, prepare your grout, and spread it in all cracks, as well as sides of the tiles next to the tray. Smooth it out to make sure there won't be any bumps. Once everything is dry, just clean it with a clean cloth or a sponge. Voila! Your tiled serving tray is ready.
#5 Tile Table Runner
A tile table runner is not only an original creation that will add character to your home decor, but it is also very practical – it can protect your table from hot serving ware, as well as water rings. Ceramic tiles are water-, heat-, scratch-, and stain-resistant, which means that you don't have to worry about destroying your creation.
All you need for this project is a tile adhesive, a craft knife, and craft felt. Arrange the tiles on the felt in the way you want them to be. Turn each tile, add the adhesive, put them back into their place, and press firmly to make sure they are secure. Continue until all tiles are glued. Once the adhesive is completely dry, turn the runner over, and trim whatever extends beyond the tile edges.
If you want to let your creativity really show, you should consider using tiles with different patterns and different colors.
The Bottom Line
And with that being said, we have reached the end. The ideas we presented to you above are just the tip of the iceberg – truth be told, there are so many DIY tile projects that you can engage yourself in with your leftover tiles that presenting all of them in one article is simply not possible.
So, if you have some leftover tiles from when you were doing a renovation, get creative – don't hesitate to let your imagination run wild. What's more, it can be a great family activity, which means that you will not only get new decor to place around the house, but you will also spend quality time with your loved ones. It's a win-win if you ask us.