Do you do the timing math in your head every time you have to go out? Say with friends, or getting ready for a semi-formal party or a wedding. Get yourself some snooze time with these 5-minute hairdo ideas for 2020 that can totally give you more time to relax. The real struggle with every girl is her hairstyle. To tie or not to tie! These questions have been chasing girls around the world for perhaps ever since the world came into being! Or at least the world of fashion. If you are anything like us, and you also plan your hair wash day according to your plans, with these 5-minute hairstyle ideas, you really never have to worry about how does my hair looks. Because guess what if it's too silky and not settling at all, see-through our exciting instant curls options!
Do you ever feel that good hair days are actually a pretty real thing, and it happens quite as less like a leap year? Well, we beg to differ, with these 20 5-minute hairstyle ideas, you can actually rock any day with any hair look! Tie up, you're a bit oily hair days into these exciting, trendy, and easy to make hair braids. Go with a side braid, half braid, mermaid braid, or Bohemian braid there are really just so many options out there for you to choose from.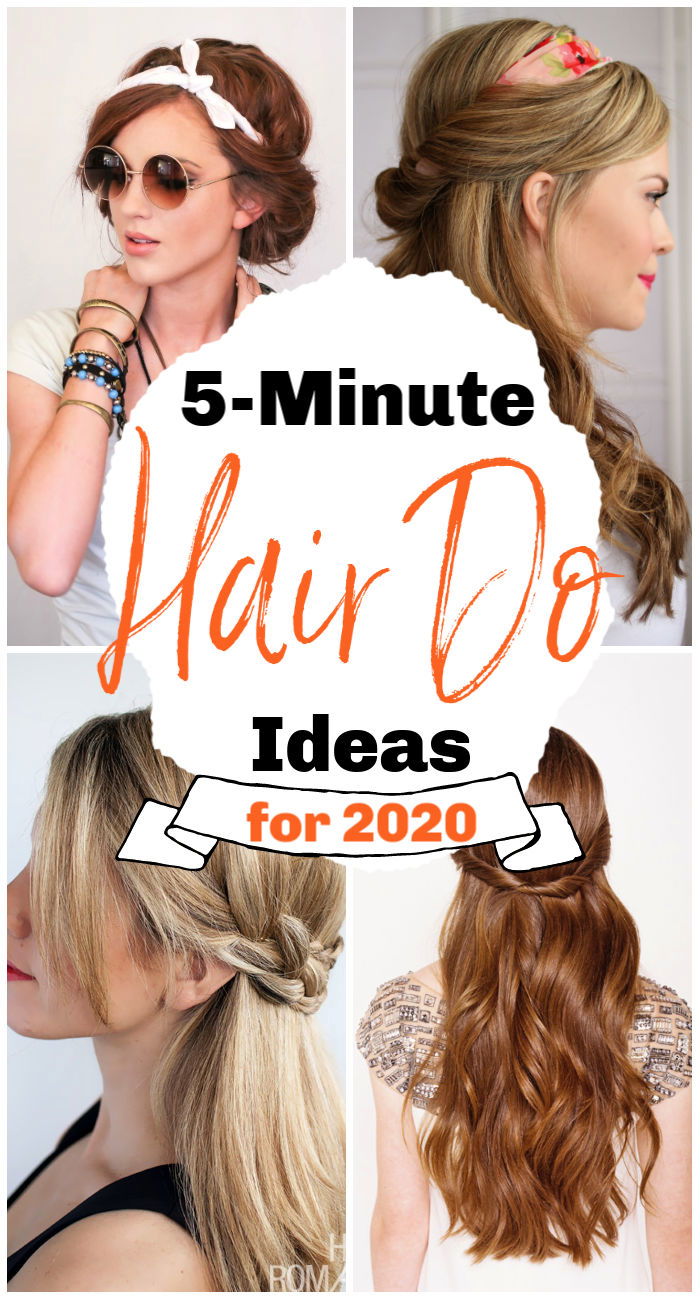 Get 5-minute curls hairdo without having to use any irons, curling rods, or anything else. Our selected hairdo tutorials come with a detailed step by step guide and even video tutorials that can totally uplift your mood and make your hairstyles look totally awe-worthy.
1. Half Crown Braid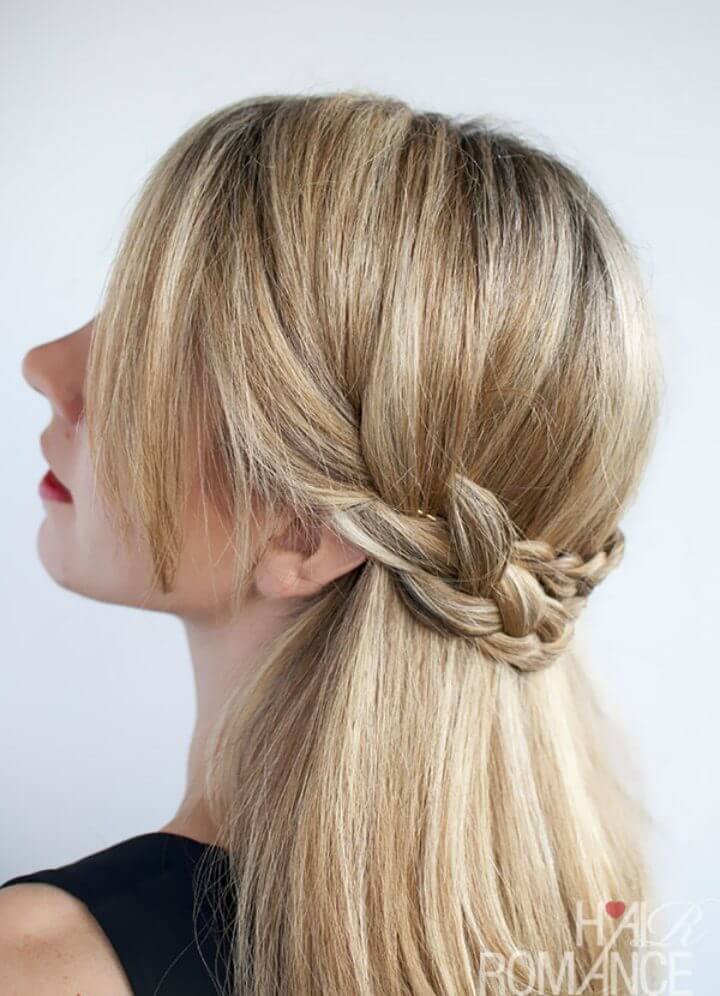 Give yourself a Royal look with this Half Crown Braid that will look perfect on your long hair. For this hairstyle, you will need two small clear hair elastics and bobby pins. Start by taking 1-2 inches section of hair, angle the braid back to your head, and secure it with an elastic band. hairromance
2. Quick Half Up Half Down Wedding Hairstyles

Feel free to attend any wedding and dance snugly with this Quick Half Up Half Down Wedding Hairstyle. This hairstyle is easy to create and extremely versatile. This hairstyle is the epitome of sophistication. Master yourself in making this hairstyle by looking at the steps. oncewed
3. Swept Aside in 5-minute

Are you lazy enough to get up early and have to rush to work, completely ignoring to arrange your hair that actually depicts a crucial part of your personality? With this Swept Aside in a 5-minute hairstyle, you can give your hairs and alignment no matter how much hurry you are in. jointhemood
4. Braided Gibson Tuck – 5 Minute Updo

With underlying support of a simple and casual braid, you can make this Braided Gibson Tuck-5-minute hairstyle. Roll the bottom of your braid into itself, upward, towards the top hair, after you've rolled it all the way up, pin it in place with some bobby pins. Loosen the braid and pinned the sides of the braid. heywandererblog
5. French Roll Hair Tutorial

So, next time when you go out to run some errands, catch your hair in a classy way with this French Roll Hair Tutorial that bestowed you with a modish look. This tutorial will instruct you step by step to make a French roll hair with bobby pins and a trick to conceal the pins in the roll. treasuresandtrav
6. How to Braided French Twist

Learn How to braid your hair into a French Twist easily like a hairstylist but at home. For this Braided French twist, first, make sections of your hairs and twist them up in a braid by grasping thin segments of hairs into one. Then grapple the braid up and fold it with bobby pins in a manner that it duly clings to the head. oncewed
7. 5-minute Twisted Top Knot

Conquer the fashion world by looking swanky among the people you are hanging out with. This 5-minute Twisted Top Knot appears to be a modish one. It will look awesome in your every outfit from casual tracksuit to a hottest fancy prom attire. ispydiy
8. Low Rolled Updo Hair Tutorial

This Low Rolled Hairdo Hair Tutorial is absolutely perfect for those ladies out there whose arms get tired easily by just trying to catch their hair in ponytails! This tutorial will help you to abstain from exhausting hairdos and learn to style by just rolling your hairs on the lower edge with hairpins. lulus
9. Easy Headscarf Roll Hairstyle

The rosy way of tying a scarf up to your head creates an extremely pretty 5-minute hairstyle. This Easy Headscarf Roll Hairstyle is equally a go when you have errands to run or a date to go on. Use any printed silk stuffed scarf of your choice to make this attractive hairstyle like a pro. freckled fox
10. Pretty Tuck and Cover Half

Take a section on the left or right side of the face and tuck it into the band. Afterward, with the same piece of hair, loop it back into the band and pull it through the bottom and here you are with a Pretty Tuck and Cover Half amazing hairdo for your high school and college. missysue
11. Glam Half-up Bouffant

Give yourself a haughty formal look for your high xchool's prom night by making this Glam Half-Upp Bouffant. Using rattail comb, make a segment of your hairs up to your head, tease the hairs from that section to make a crown, smooth out your backcombing, and you're ready to go. cosmopolitan
12. DIY Knotted Bun Wedding Hairstyle

This DIY knotted bun wedding hairstyle brings you the best hairstyle, especially when you're attending a wedding as a bridesmaid. To make it easy, gather your hair on one side to place in a ponytail, twist the ponytail as if you're making a knot, now secure the bun with a large bobby pin. oncewed
13. Easy Twist Doughnut Bun

If you're a beginner in learning an easy hairstyle that looks like an intricate one yet trouble-freed to make, then make this Easy Twist Doughnut Bun. This 5-minute hairstyle requires you to have a doughnut style ponytail with bobby pins. Place gathered hairs inside bun by wrapping the end of bun around the ponytail. jointhemood
14. Double Dutch Braid Bun

The steps to achieve the look of Double Dutch Braid Bun are very easy. So. This tutorial will teach you to make Dutch braid by splitting it into three equal strands now cross the right strand with the middle and middle one to the left strand and secure the Dutch braid with a bobby pin. laurenconrad
15. Beautiful Bohemian Side Braid

This Beautiful Bohemian Side Braid is very romantic to look peculiarly when you're hankering to go on a romantic date. Entice your boyfriend with this festival hair by French braiding your side hair, whether the right or left strand, it up to the photogenic angle of your face. Wink! thewonderforest
16. 5-minute Updo

Running late to work or to any other event, try this 5-minute Hairdo and spent the least time to your hair. These step-by-step guide to 5-minute hairstyle will lead you with details at making your own hairstyle. Just make sure you have elastic band and bobby pins with yourself while hairdo. more
17. Carrie's 5 Minute Beehive

People will get surprised to see you managing your bob into such a large hairdo, but you will find it even easier with short hair. You can create this Carrie's 5 Minute Beehive look of your hair, whether they are long or bobbed. Start by dividing your hairs, pinning it up, make a mess, and mold into place. wishwishwish
18. Fishtail Bun – Wet Hairstyle Tutorial

Have you done a long shower, and now that you are running late for errands, you need a swift hairstyle? Don't worry, this Fishtail Bun-Wet Hairstyle tutorial will let you make a perfect Bun easily and even on your wet hair. Make two sections of your hair and ponytail them now cross them together and lift it up, twist them for a fishtail Bun. hairromance
19. 5 Minute Curls

Get rid of the straighteners and curling rods and learn this impressive 5 Minute hairstyle with the absolute guide to perfect curls! Have you ever heard of a sock bun or headband curls? If not, here is your comprehensive guide. hudabeauty
20. Mermaid Tail Braid Hairstyle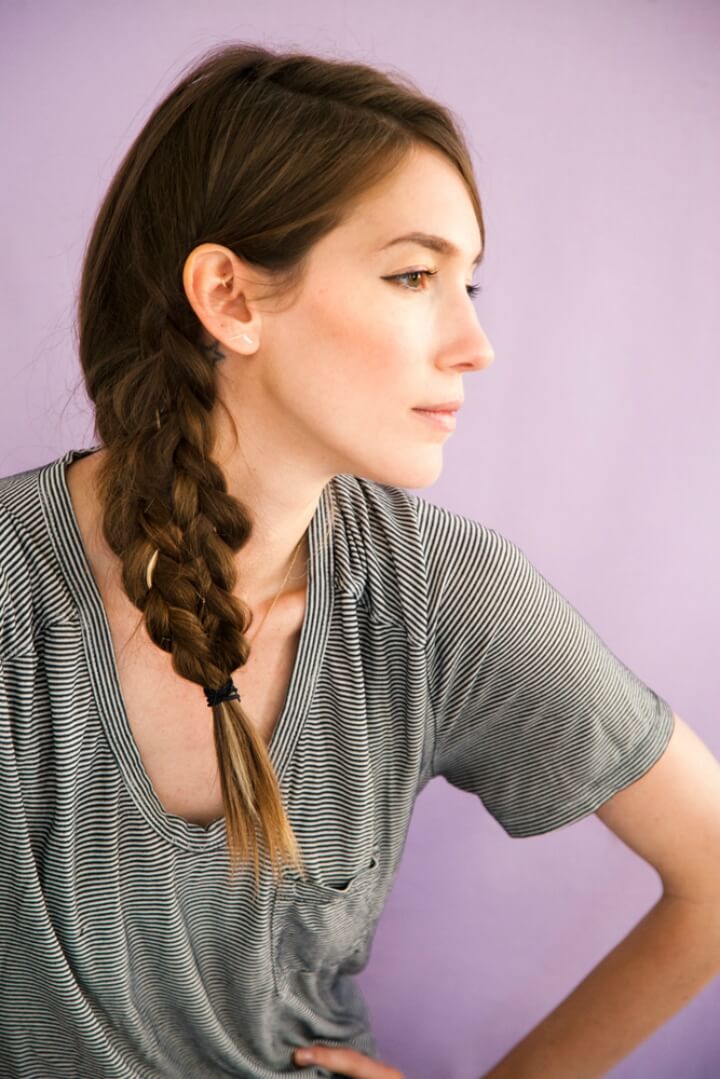 Lazy or casual night outs call for a casual and a bit messy braided tail! What's better than this awe-worthy mermaid braided tail? It can tie your hair casually, and you can go wearing something a bit fancier than the plain old braid! cupofjo
Never worry about last-minute hangouts and hair failures. With these 5-minute hairstyle ideas for 2020, you are really going to be the queen anywhere!