Experience the soothing relief of DIY vicks shower tablets in the comfort of your home! By making these homemade Vicks shower bomb, you can alleviate cold and congestion symptoms with the help of essential oils and vicks vapor rub. Learn how to make vicks shower bomb with these 18 homemade DIY Vicks shower tablets that come with step-by-step instructions, perfect for anyone looking to make their own natural cold remedies.
The DIY vicks shower tablets are incredibly simple to make and can be customized according to your preferences. Utilize various essential oils, such as eucalyptus, lavender, or peppermint, to craft these unique shower disks that provide a therapeutic experience in the shower.
These homemade vicks shower tablets are not only a cost-effective solution to store-bought alternatives but also a perfect way to incorporate natural remedies into your daily routine. From vicks vapor rub shower steamers to essential oil shower bombs and handmade vicks shower disks, there is an array of easy DIY vicks shower tablets recipes to choose from.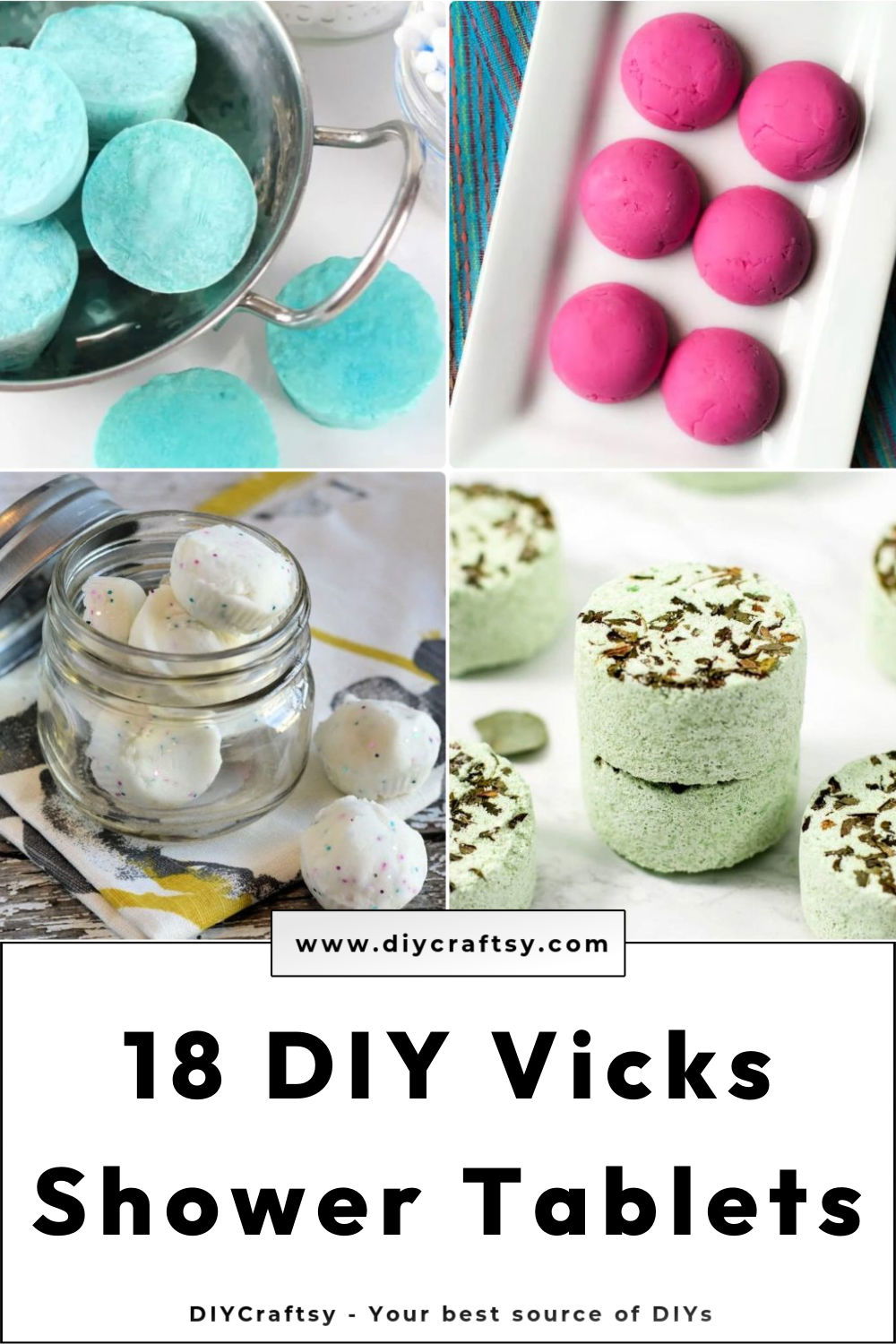 Explore different combinations of ingredients and enjoy the rejuvenating benefits they provide. Start creating your DIY vicks shower tablets today and experience a soothing, aromatic shower that helps alleviate cold and congestion symptoms.
1. How to Make Vicks Soother Tablets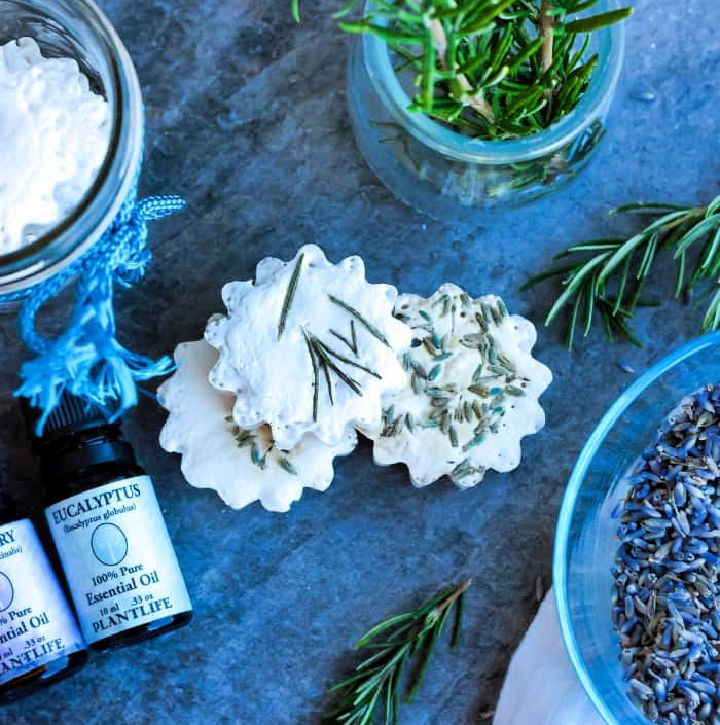 Escape the discomfort of cold and flu season with homemade Vicks soother tablets. These natural, DIY tablets help to clear a stuffy nose and relieve sinus pressure. Made with a mix of essential oils like lavender, eucalyptus, and rosemary, they offer a chemical-free alternative for managing head colds.
The main ingredients, baking soda, and arrowroot powder, form a paste when mixed with water and oils, making the tablets easy to make at home. Add the mixture to a muffin tin, bake for 30 minutes, and let cool.
Once hardened, the tablets can be stored indefinitely, and their potency will remain for about a month. For a soothing shower experience, place one of these tablets on the shower floor and breathe in the natural vapors. These natural, homemade remedies make your cold and flu season more manageable. sustainablecooks
2. Homemade Vapor Rub Shower Melts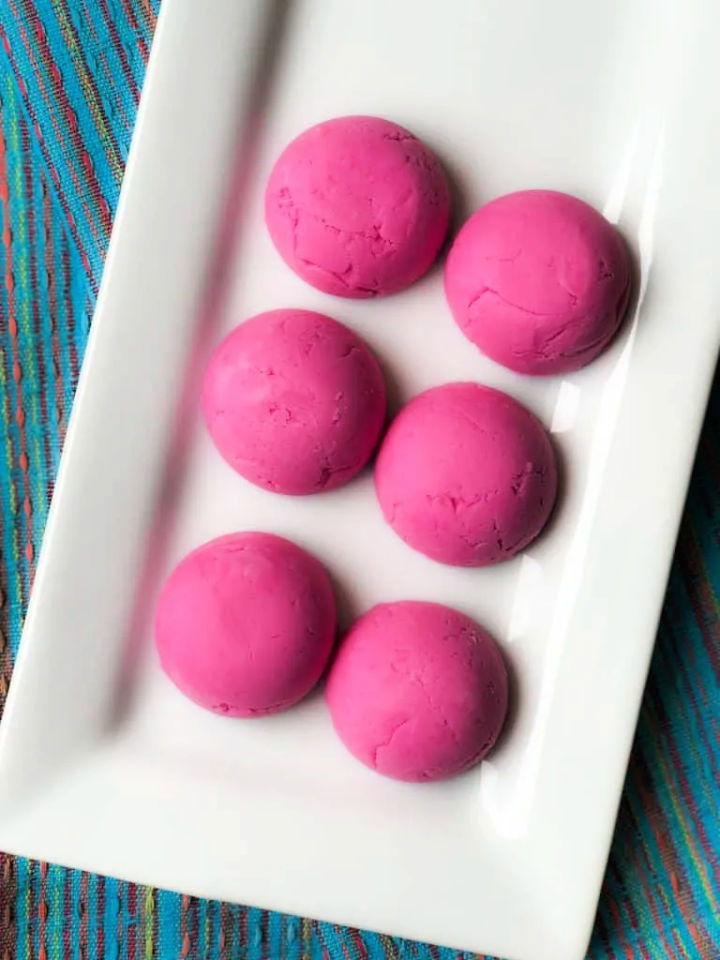 Experience soothing relief from cold and flu symptoms with DIY Vapor Rub Shower Melts. Perfect for those cold winter nights, these homemade shower melts, crafted from Vapor Rub and Corn Starch, diffuse a soothing vapor at the bottom of a warm shower, relieving congested sinuses and enhancing the overall bathing experience.
Engage your children in creating by letting them choose their favorite color tablets to add a vibrant touch to the melts. Each batch yields approximately eight shower melts, which can be easily stowed in the freezer or a sealed mason jar. To avoid the flu season affecting your and your family's well-being, try using this convenient, fragrant shower melts for added comfort. asparkleofgenius
3. Easy DIY Vapor Rub Shower Melts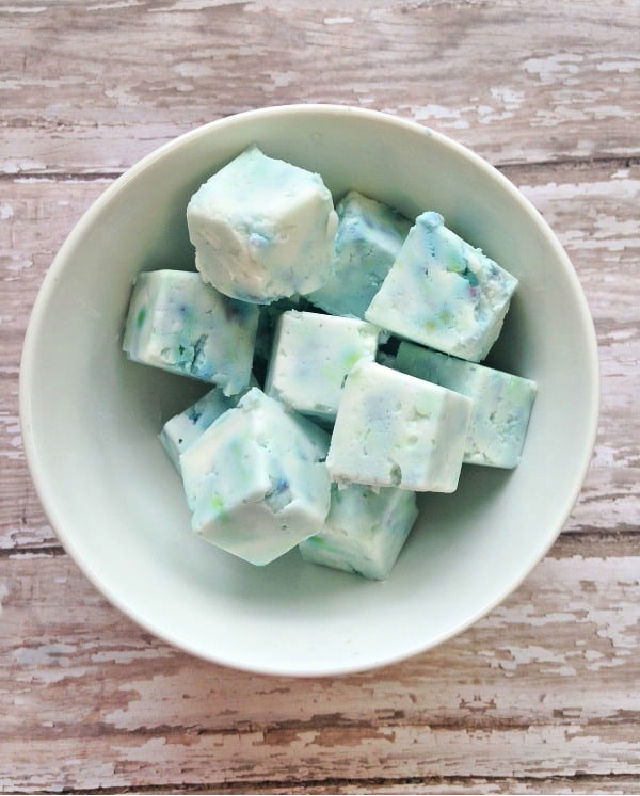 Enjoy fresh air with homemade Vapor Rub shower cubes, perfect for alleviating allergy symptoms. Effortlessly made in 20 minutes, these DIY shower cubes incorporate the vital elements of vapor rub infused within a compact bath cube. When placed in the shower, they offer immediate relief from nasal congestion.
With ingredients such as corn starch, vapor rub, and optional food coloring, these cubes are safe, natural, and easily created at home. The aromatic vapor rub and the shower's heat deliver a refreshing sensation, effectively battling seasonal allergies and runny noses. They are a health remedy and a simple, innovative, cost-effective solution for a more comfortable, congestion-free lifestyle. homespunhydran
4. Make Your Own Vicks Shower Tablets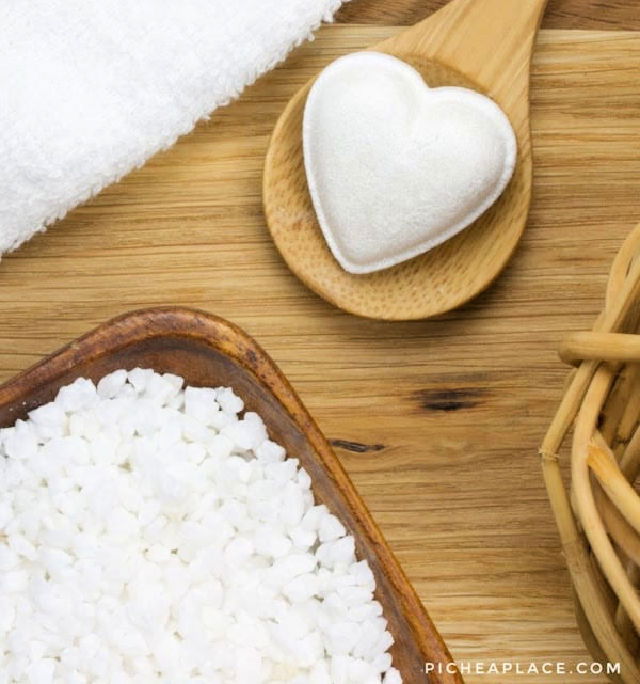 Take your at-home wellness routine up a notch with homemade shower tablets infused with essential oils, designed to clear stuffy heads during cold and flu season. These "Shower Disk Pick Me Up" tablets, inspired by Vicks, are a part of an essential oil recipe subscription box that provides the oils and most necessary ingredients for multiple recipes.
The key components include baking soda, cornstarch, fractionated coconut oil, menthol crystals, and a stimulating blend of Ravensara, lemon, and Defender essential oils. Optional citric acid can be added for a fizzing effect. Following the step-by-step guide, you'll make a sand-like mixture packed into a tablespoon scoop, air-dried, and wrapped for freshness.
To enjoy these therapeutic tablets, drop one near the drain during your shower and experience the soothing relief as essential oils and menthol work together to alleviate nasal congestion. DIY wellness has never been easier or more rewarding! picheaplace
5. Homemade Vicks Shower Tablets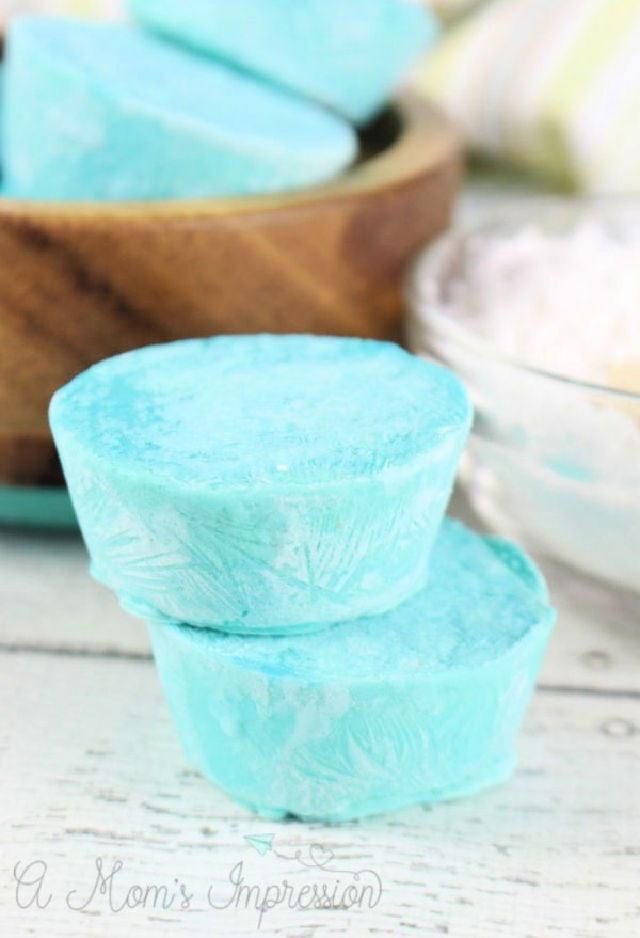 Remake the refreshing experience of Vicks shower melts with this simple DIY guide to making homemade Vicks shower tablets! These tablets, sans citric acid, use Vicks Vapor Rub to infuse your shower with a refreshing eucalyptus scent, relieving allergies or sinus sufferers. You can easily mold your shower soothers using basic ingredients like cornstarch, water, Vicks Vapor Rub, and soap colorants. The process involves:
Mixing the ingredients into a paste.
Pouring it into your choice of silicone mold.
Freezing it until hardened.
For those under the weather or simply in need of an awakening morning shower, these homemade Vicks tablets are a must-try. Stay well-prepared for cold and flu season by holding these shower tablets. Remember to exercise caution as your shower floor may become slippery. Create your soothing shower experience today! amomsimpression
6. DIY Vicks Shower Melts for Colds and Congestion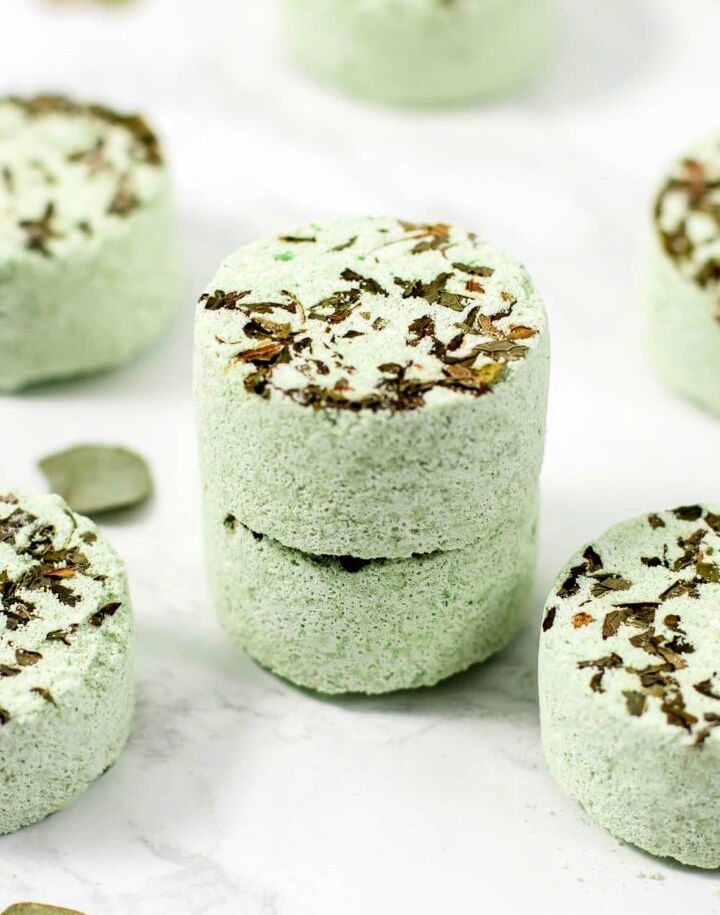 Uncover the secrets to creating your DIY shower melts for instant relief from colds and congestion. This project taps into the benefits of essential oils and menthol, blending them into easy-to-use eucalyptus shower steamers that combat sinus congestion.
When used, they release a calming, eucalyptus-infused vapor that aids in opening airways and alleviating sinus pressure discomfort. These shower melts double up as a natural remedy for muscle tension and headaches often accompanying a cold, enhancing your well-being.
With a total of eight hours and fifteen minutes, this project requires only a mix of ingredients and molding, making it a hassle-free endeavor to uplift your shower routine. Enjoy a whiff of fresh air with these eucalyptus shower melts. alifeadjacent
7. Vicks Vapor Rub Shower Steamers Recipe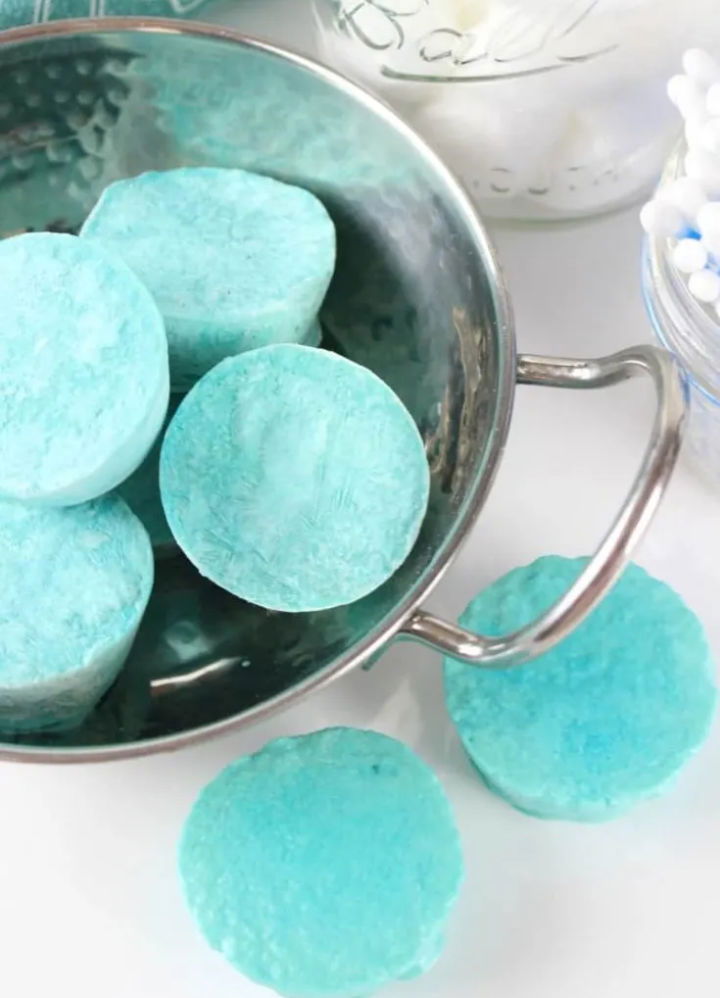 Ease your way via the cold and flu temper with these homemade VapoRub shower steamers, a comforting remedy that brings relief right into your shower. This DIY project is effortless, requiring only a handful of ingredients – Vicks Vapor Rub, cornstarch, water, and blue and green soap colorants.
You can make a batch of these steamers by following a few steps and keeping them in the freezer to relish later. They're a soothing option for congestion, helping you breathe easier and sleep better.
Safe for kids, these steamers turn a regular shower into a relaxing, therapeutic experience. Take control of your wellness during flu season with these shower steamers. momentswithman
8. Make Vicks and Essential Oil Shower Bombs at Home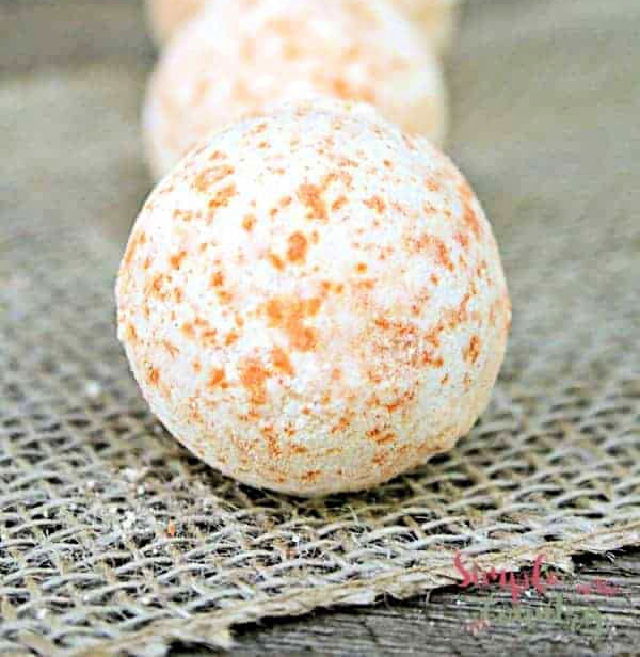 Breathe easier with homemade Vicks and essential oil shower bombs, a DIY solution for when cold, the flu, or allergies cause congestion. These shower bombs are crafted with the healing power of essential oils such as lavender, eucalyptus, chamomile, and peppermint, combined with vapor rub to provide relief.
Baking soda, cornstarch, and citric acid form the foundation of these aromatic aids. Mix these ingredients with rubbing alcohol and mold, and allow them to harden overnight.
Use one in your next hot shower to alleviate sinus pressure or a stuffy nose. This easy, cost-effective project adds a healing touch to your shower, making it a sanctuary during sniffle season. simpleinthecountry
9. DIY Natural Cold Remedy Vicks Shower Tablets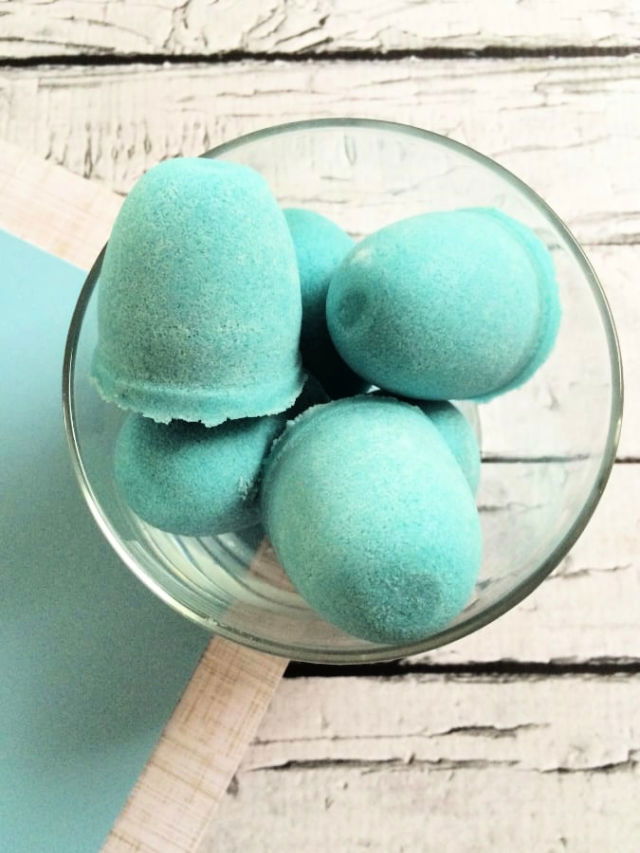 Find natural relief this allergy season with DIY sinus and allergy shower melts, a cost-effective and therapeutic alternative to store-bought versions. Made with eucalyptus, lavender, and peppermint essential oils, these melts not only soothe irritated nasal passages but also help to calm frazzled nerves.
The key ingredients, baking soda, food-grade citric acid, cornstarch, and coconut oil, combine to make a moldable mixture with optional food coloring for an aesthetically pleasing finish. Just pop one or two in your shower, let the steam release the essential oils, and breathe easier.
These shower melts add a bonus touch of freshness to your shower drain. The recipe is adaptable to your preferred scent strength and simple enough to follow. Try making these sinus-clearing shower melts at home today! sixdollarfamily
10. Best Vicks Shower Tablets Recipe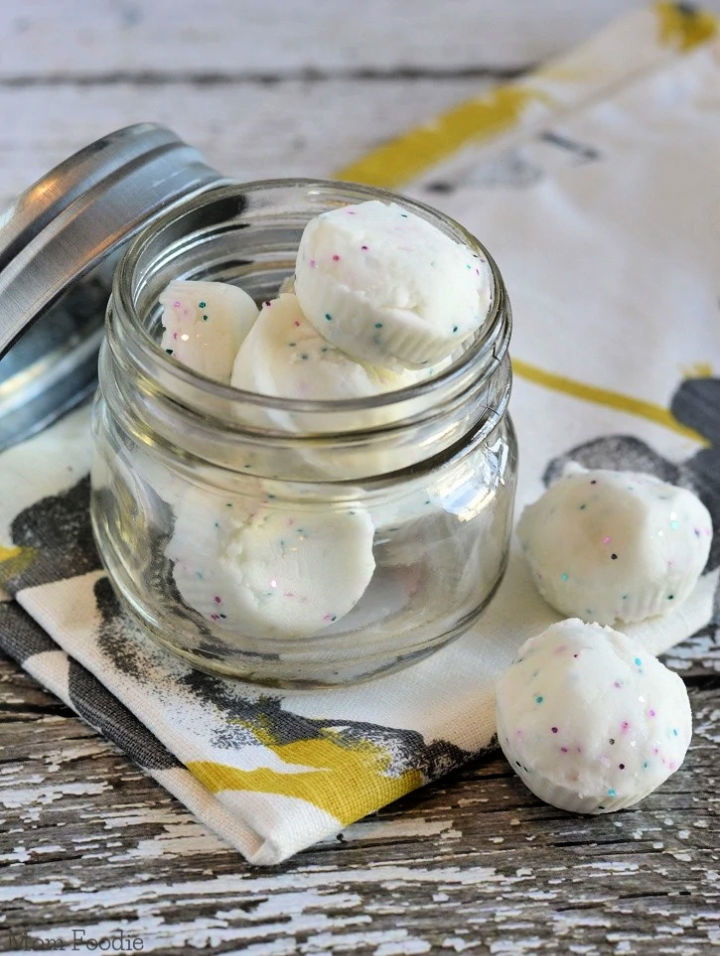 Bring a refreshing twist to your showers with homemade Vicks shower tablets! Crafted to help alleviate congestion, these tablets are a brilliant DIY gift to give, particularly during the holiday season. The tablets are simple to make with a few household ingredients, including cornstarch, Vicks Vaporub, and baking soda.
For a festive touch, add optional glitter, which will easily wash down the drain. These shower tablets are perfect for everyone, particularly during the cold season, and can be made more personalized by adding food coloring to match recipients' bathroom decor.
This thoughtful gift will be a much-appreciated aid in times of a nasty cold. Follow the easy instructions provided and start crafting these health-boosting shower companions today! momfoodie
11. Handmade Vicks Shower Disks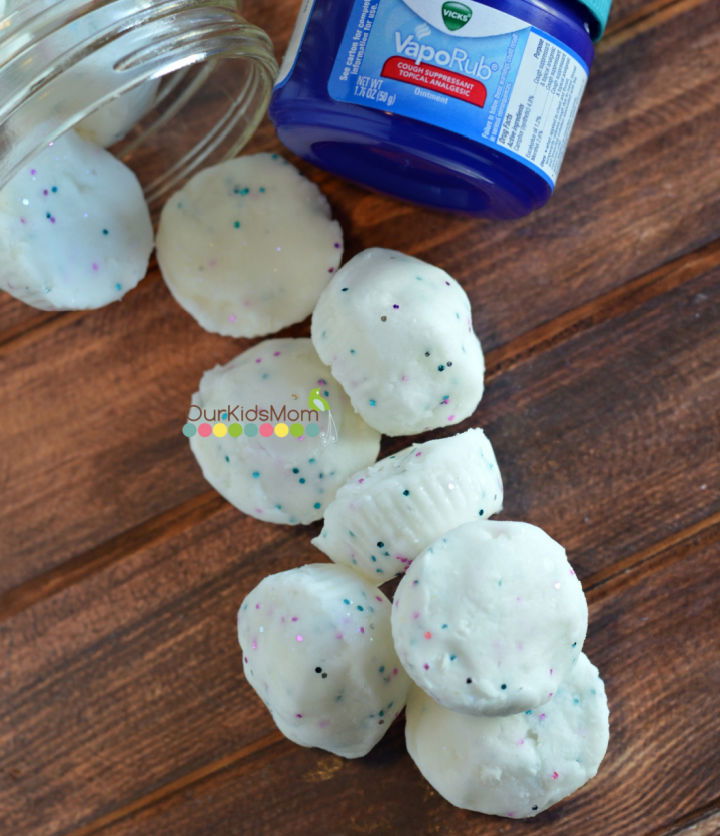 Discover the power of a spa-like experience right in your shower with these DIY Vicks shower disks. These shower bombs are a unique, cost-effective solution to combat lingering head colds, leveraging the potency of Vicks to clear your nasal passages. You can make these soothing disks at home with a handful of household items like baking soda, cornstarch, Vicks, and a mold tray.
Feel free to get innovative with shapes and themes while molding them! Remember to use caution when adding the Vicks and water to ensure the perfect blend. After a quick freeze, these disks are ready to elevate your shower routine, making your shower a wellness retreat.
The main ingredient, Vicks, provides a powerful, invigorating aroma that fills your shower, offering potential relief for stuffy heads and noses. Try crafting these at home today for a more enjoyable shower experience during the cold season. ourkidsmom
12. Simple DIY Vicks Vaporub Shower Bombs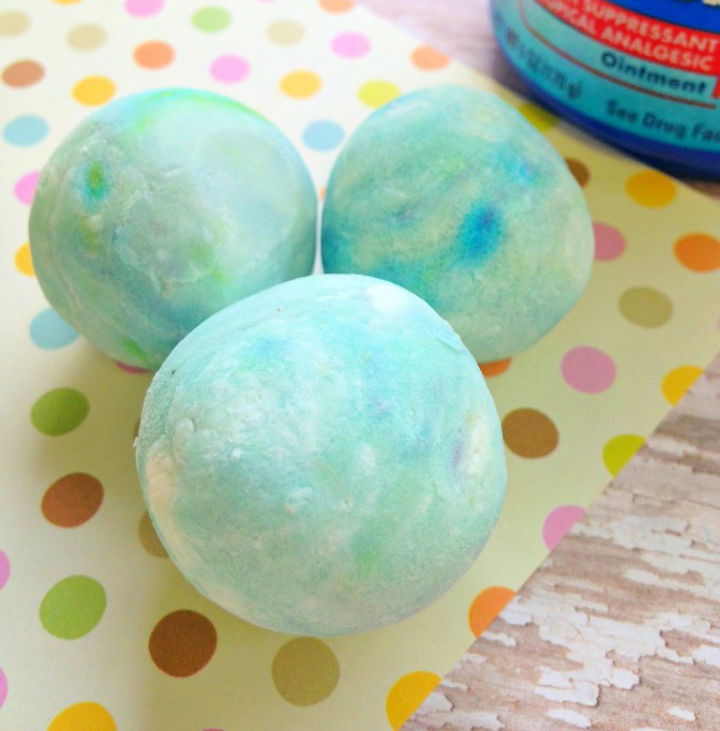 Suffering from a cold and congestion? Transform your showers into a rejuvenating experience with DIY Vicks VapoRub shower bombs. They are simple to make with three ingredients: VapoRub, cornstarch, and water. Plus, the process takes only a few minutes. The main benefit of these shower bombs is that they release soothing vapors to help ease the discomfort of cold symptoms.
They also add an invigorating freshness to your showers even when you're not under the weather. The bombs can be stowed in an airtight container in the freezer for over six months. Get ready to elevate your showering routine with the calming power of Vicks VapoRub shower bombs. simpleinthecountry
13. How to Make Vicks Shower Disks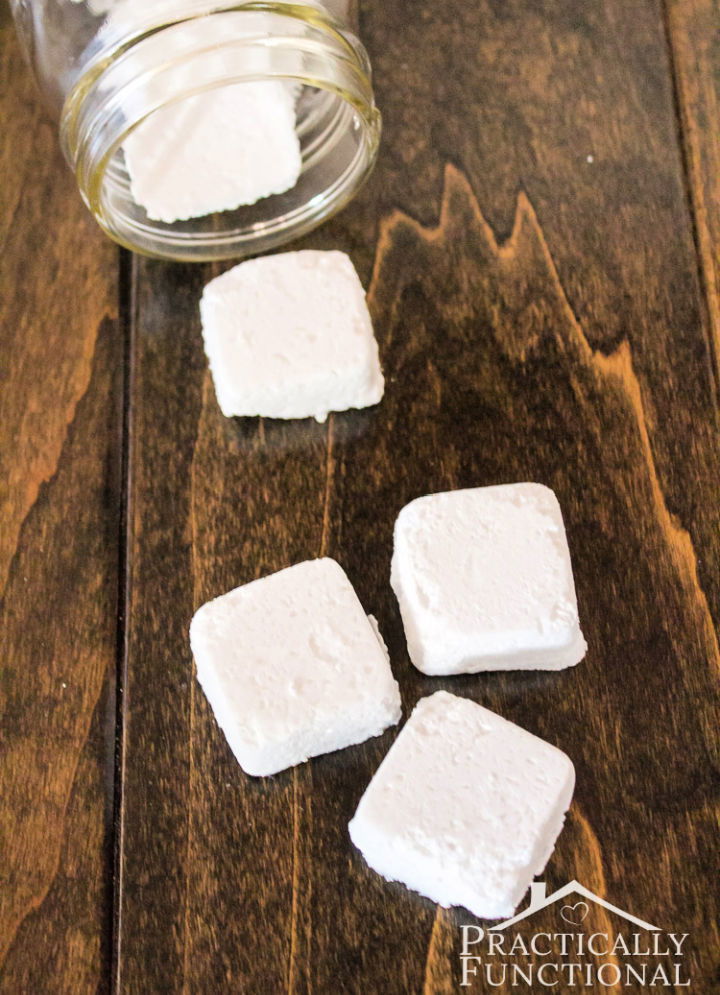 Boost your immune system and stay healthful during winter with these DIY Vicks shower disks! Made with baking soda, water, and an uplifting combination of eucalyptus, lavender essential oils, and peppermint, these homemade shower disks enhance your shower experience and help combat cold and flu symptoms.
When added to a hot, steamy shower, these disks release a therapeutic aroma, opening up your sinuses and instilling alertness to combat fatigue. It's a cost-effective solution to ensure wellness during those challenging cold months. No need to endure cold and flu season without these beneficial shower disks in your arsenal! practicallyfunctional
14. How to Make Your Own Vicks Shower Disks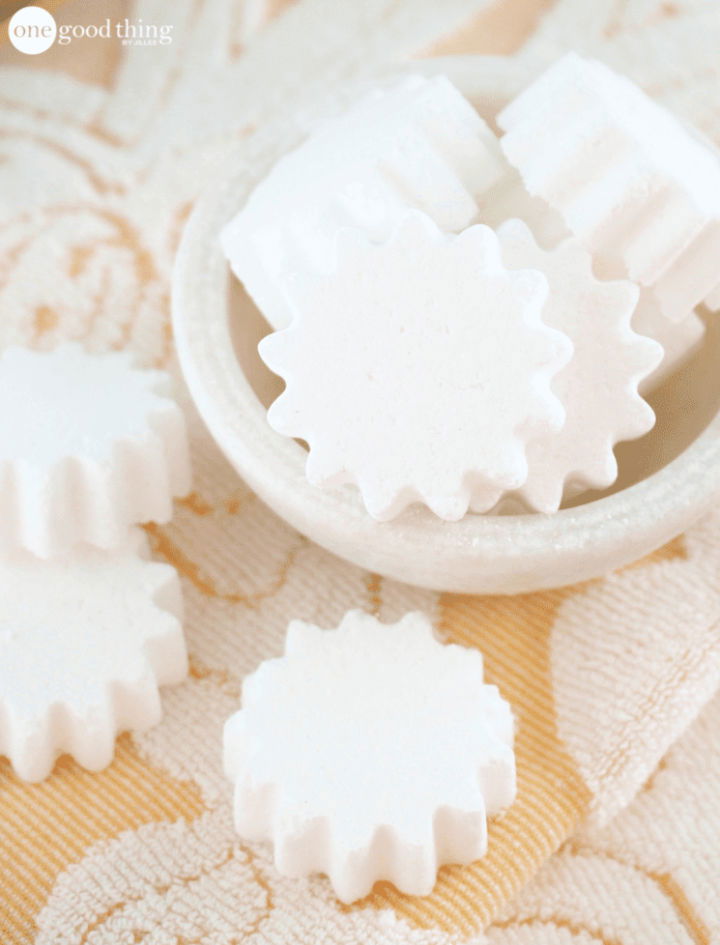 Revitalize your daily showers with a potent touch of aromatherapy using homemade congestion-clearing shower disks. Loaded with a rejuvenating blend of essential oils and menthol, these DIY disks can transform a simple shower into a therapeutic sanctuary that alleviates respiratory discomfort.
Materials needed include baking soda, Epsom salt, menthol crystals, and a carefully chosen array of essential oils such as eucalyptus, peppermint, lavender, rosemary, and lemon.
Following a simple process of crushing, mixing, and molding, you can make these efficient disks ready for use when cold and flu season arrives. As you enjoy your steamy shower, place one disk on the floor and let the warm water activate the oils, diffusing a healing scent that clears congestion and provides a breath of relief. onegoodthing
15. Cheap DIY Vicks Vapor Rub Shower Melts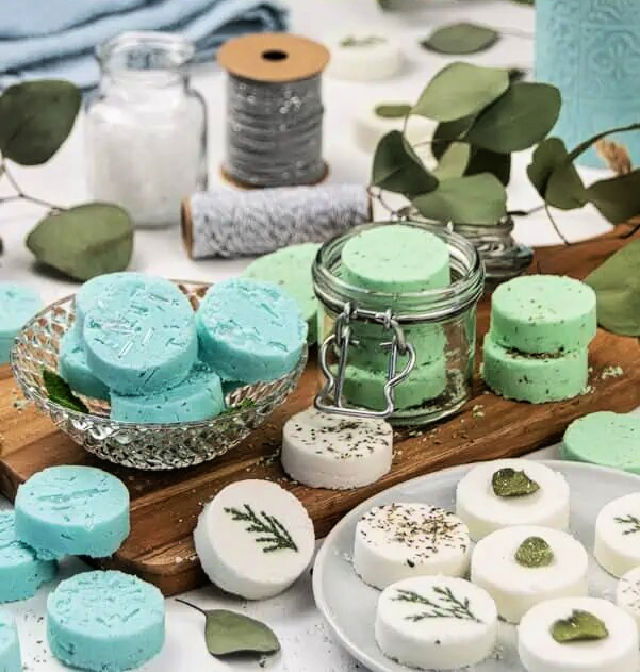 Elevate your shower experience with these DIY shower melts for health and wellness. These homemade shower steamers are designed to incorporate the therapeutic power of aromatherapy, featuring sinus-relief eucalyptus, cold and flu peppermint, and headache-relieving blends. These soft shower melts are easy to craft, all while providing an array of health benefits sans the potential side effects of prescription medications.
This shower melts hinge on the magic of essential oils, baking soda, and citric acid for the effervescent effect, arrowroot powder for stability, kaolin clay for longevity, and optionally mica powder for visual appeal. Personalize your wellness journey by creating these shower melts right in the comfort of your own home! Your daily shower ritual will never be the same again. countryhillcottage
16. Quick DIY Vicks Vaporub Shower Melts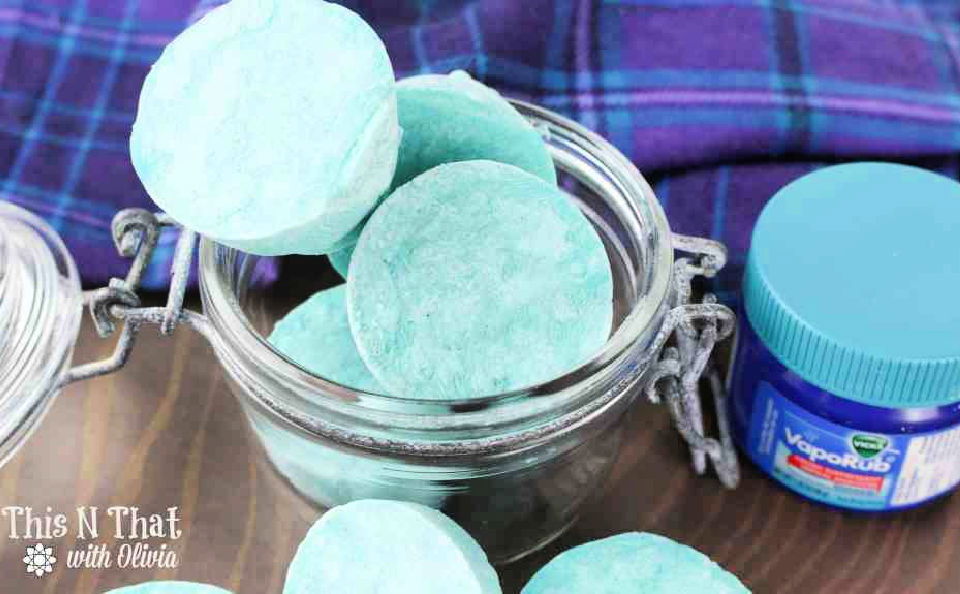 Unveil an easy, mess-free method of utilizing the soothing properties of Vicks Vaporub with DIY shower melts. When placed in the shower, these simple discs dissolve and release the therapeutic vapors into the steam, offering instant relief from congestion and muscle aches.
Using a silicone mold, cornstarch, water, and Vicks Vaporub as the key ingredients, the mixture is transferred to the mold and frozen until firm. This vapor rub shower melts not only alleviate flu symptoms but also provides comfort from sinus pressure and head congestion.
Optional food coloring adds a fun aesthetic touch without staining your tub. Store your ingredients in an airtight jar in the freezer to keep them fresh for over four months. Try these unique shower melts today and breathe easy. thisnthatwitholivia
17. Vicks Shower Bomb Recipe – Step-by-Step Instructions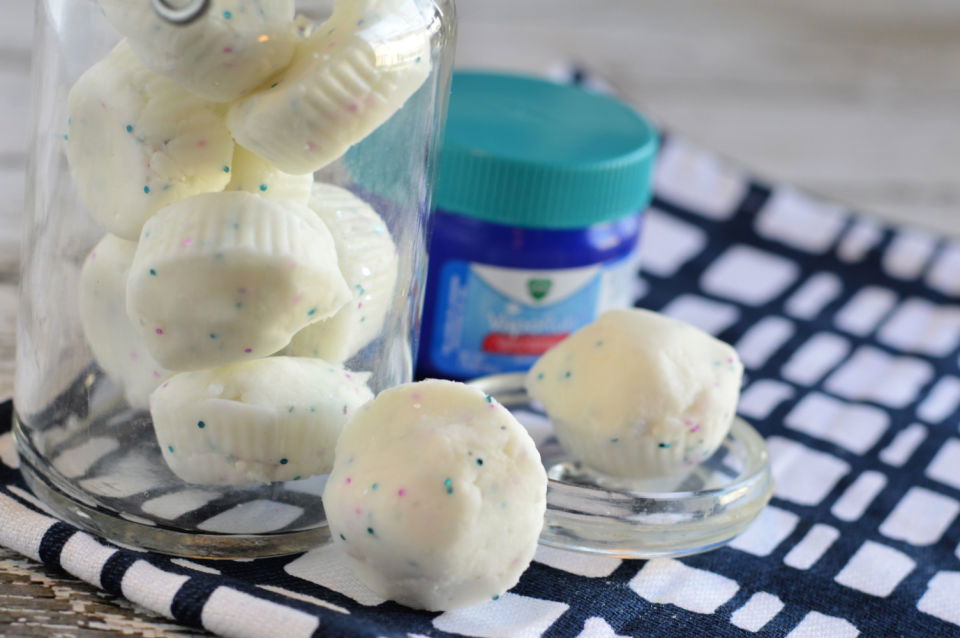 Have a calming spa experience at home with a DIY Vicks shower bomb! It's the perfect solution for those stuffy winter months when we're often indoors. Made with easily available ingredients like baking soda, cornstarch, and Vicks Vaporub, these shower bombs open up your sinuses for soothing relief.
Follow a few straightforward steps, combining cornstarch and Vicks, then mixing in the baking soda. Adjust the moisture with a little water if needed, and mold the mixture into your choice of tray. After freezing, they're ready to use or gift!
Enjoy the comforting aroma as it fills your shower and helps to clear your nose. So, transform your everyday shower into a wellness retreat with this effective Vicks shower bomb recipe! takingtime
18. Making Your Own Vick's Vapor Shower Discs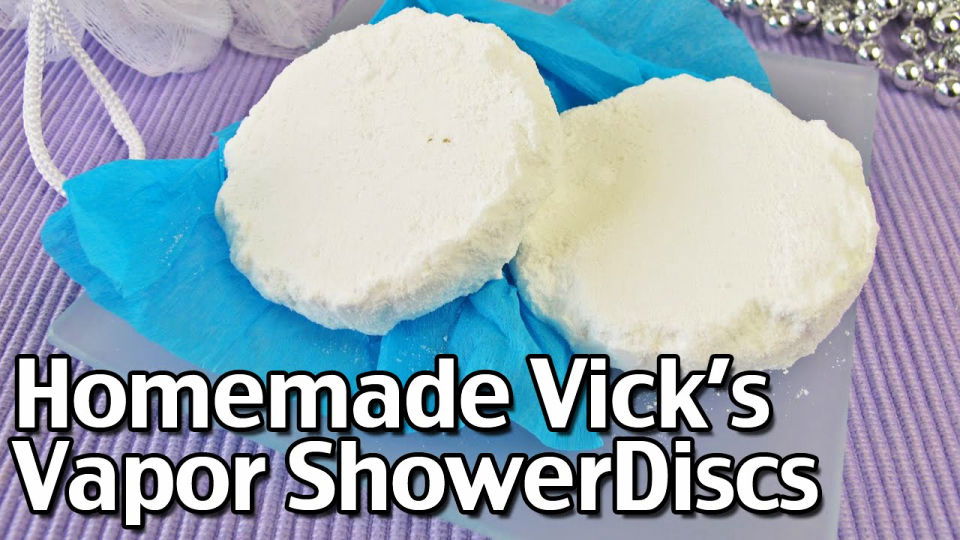 Get comfort and relief from colds with homemade Vick's vapor shower discs. Crafted with soothing eucalyptus, these discs are a budget-friendly and practical solution to store-bought varieties. Make your discs easily and efficiently with everyday household items and a simple process.
The beneficial shower tablets, also known as shower soothers, are essential to your wellness routine during the cold and flu season.
Eucalyptus, the core ingredient, is recognized for its healing properties, providing a refreshing and therapeutic shower experience. Prepare for a healthier, revitalized future with these homemade Vick's shower discs, designed with your well-being in mind.
Conclusion: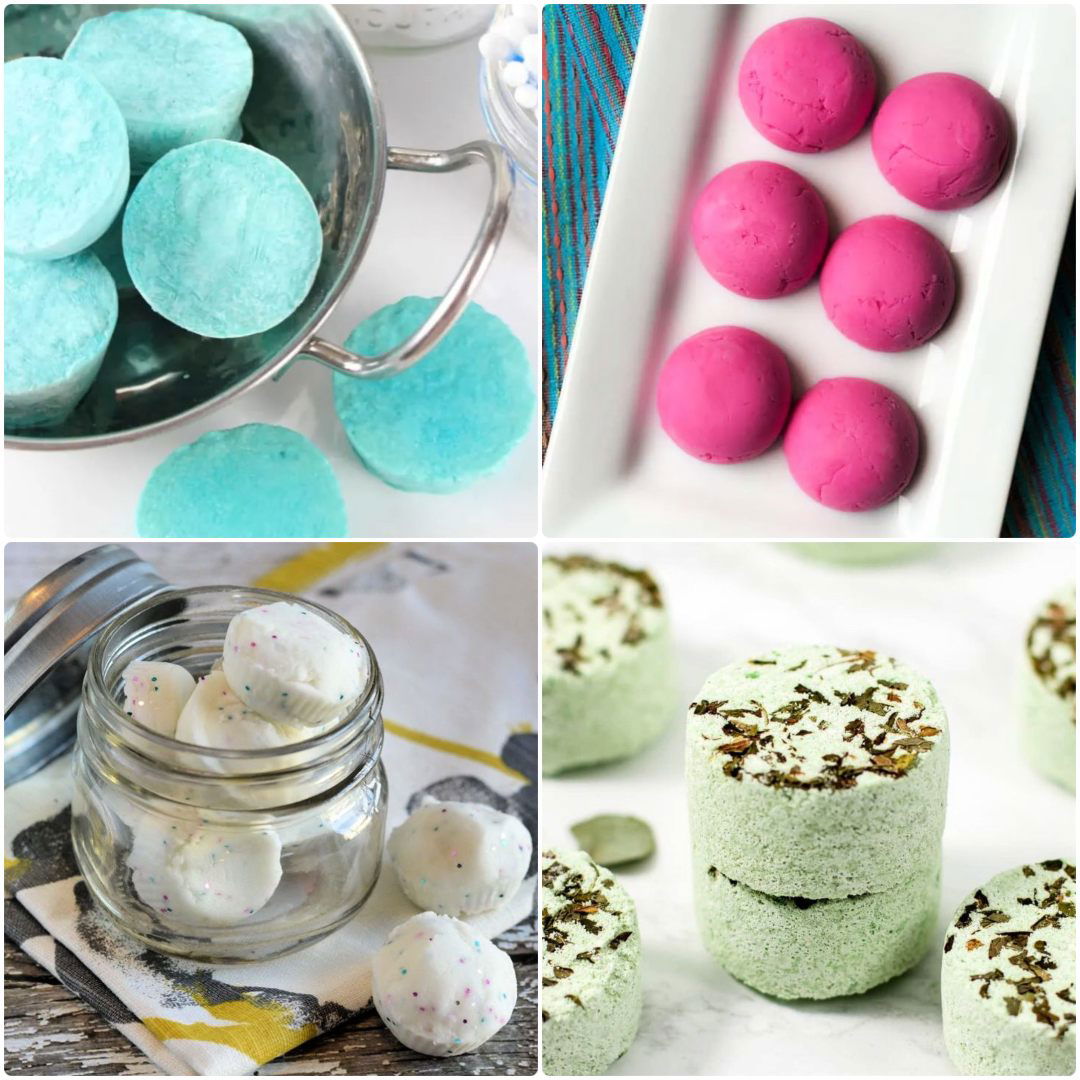 In conclusion, these DIY Vicks shower tablets are a versatile and effective solution to alleviate cold and congestion symptoms. By exploring various homemade Vicks shower disks recipes, you can make your own personalized vapor rub shower melts based on your preferences. From simple DIY Vicks vaporub shower bombs to Vicks and essential oil combinations, these DIY vicks shower tablets offer a natural cold remedy that's easy to make and customize. Don't miss the opportunity to experience the benefits of these homemade Vicks shower tablets.