Are you ready to take a look at these DIY toys? Even though most of these DIY toys are focused on children, adults can enjoy them as well. It's really important to keep the child inside you alive and have fun while enjoying the little things in your life. You can play with these fun homemade toys and spend some quality time with your little ones! When your children grow up, you will look back on these precious moments and smile! It's really important to spend time with your babies and make a lot of memories! Your children are always going to remember their childhood to make it worth remembering! These fun DIY toys are perfect for adding color and brightness to your baby's life!
Find these 40 easy DIY toys that are very versatile and unique. Every baby has different interests, so making your own toys will be perfect for almost anyone! Why is that? It's simply because many different types of toys are covered in this guide – from boats to stuffed toys; from simple to colorful ones; or from dollhouses to cardboard playhouse; from storybooks to car game ones; and from kitchen sets to doctor sets; from astronaut belts to rocket ships; from wooden robots to cleaning sets. You will find a huge range of different fun ideas in this amazing crafts for kids guide! So, are you excited to give them a try? It's going to be so much fun!
1. Recycled Cardboard TV Showing Off Your Kids Art
Is your child very creative and always making beautiful new artwork? Well, then it can be a great idea to display it for everyone to see! Here's is an amazing DIY recycled cardboard TV that you can make to do so. Only a few basic supplies are required – snack box, plastic container, paper tubes, rubber bands, cardstock paper, etc. hellowonderful
2. Build A Toy Castle from Upcycled Cardboard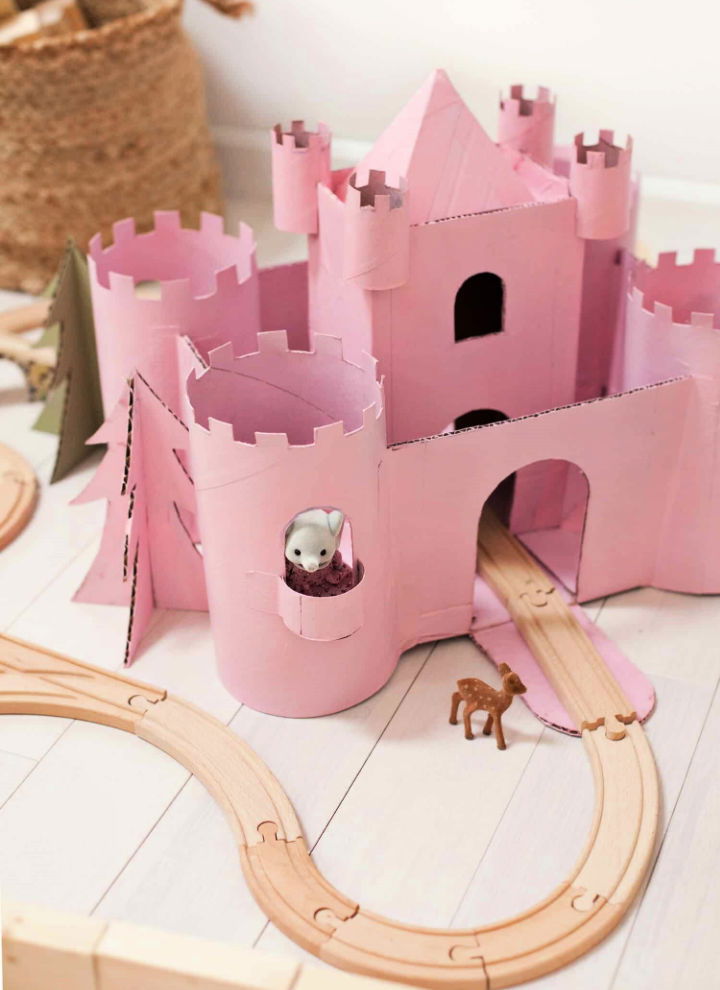 Here is another amazing idea that will keep your little one occupied for a long period of time! This is very different from the other DIY toys in this guide as it is a toy castle! Cardboard canisters, duct tape, paint, taller box, rolls, craft knife with blades, paintbrushes, marker, pens, scissors, and a few other tools and materials are required. abeautifulmess
3. DIY Doctor Bag For Kids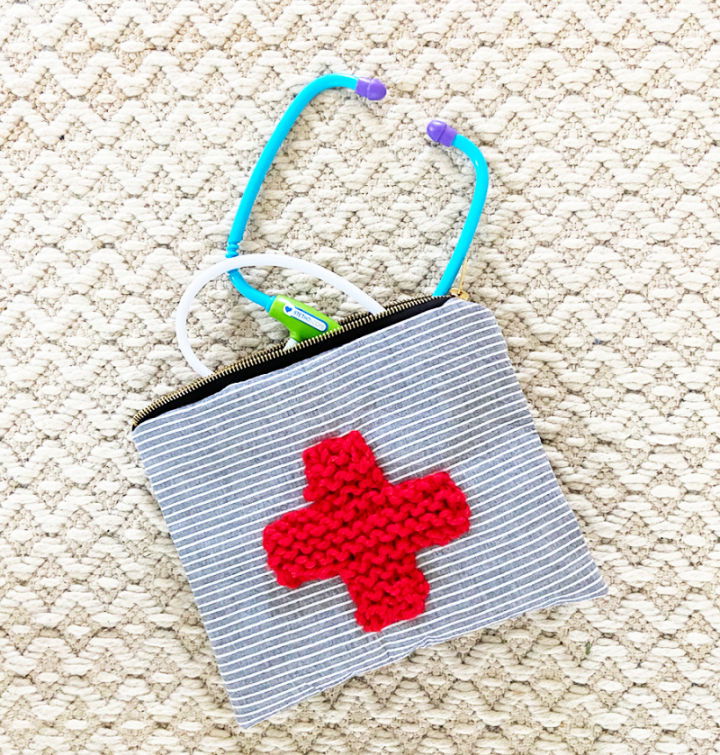 If your children dream of becoming a doctor someday and helping the humanity, this toy is a great way to keep their hopes alive and help them never forget their dreams! Bulky yarn, knitting needles, fabric, and a few other supplies will be required. You need to be familiar with the basics of knitting for this special project. thehomesteady
4. DIY Toy Kitchen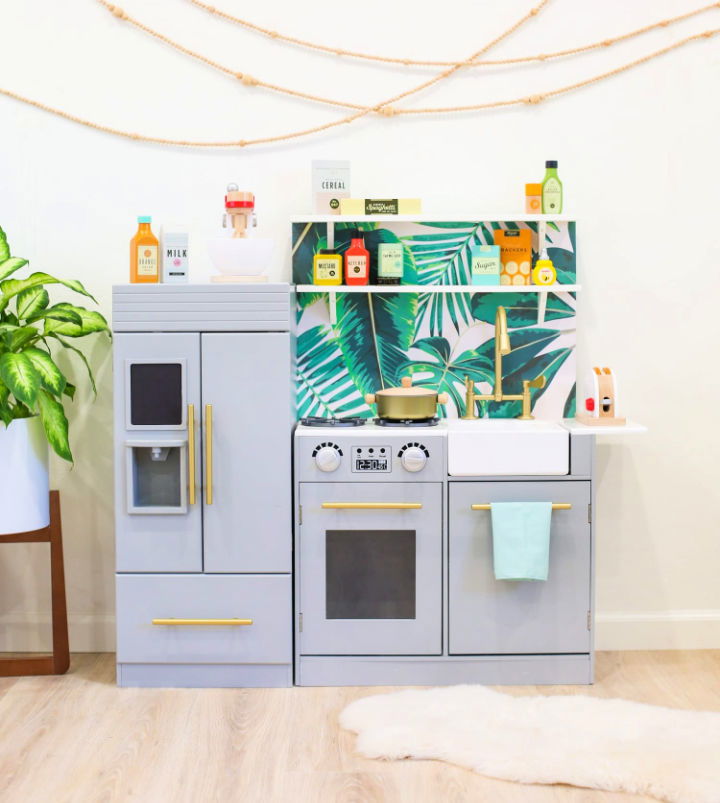 Science has proven that children usually like to copy their adult parents while playing! You can make your little one this amazing kitchen that will help them live their imaginations! It's super cute and can be easily placed in the corner of their room. The project is very detailed, and you will be working on towels and pots for fridges and ovens! lovelyindeed
5. DIY Toddler Toy Cleaning Set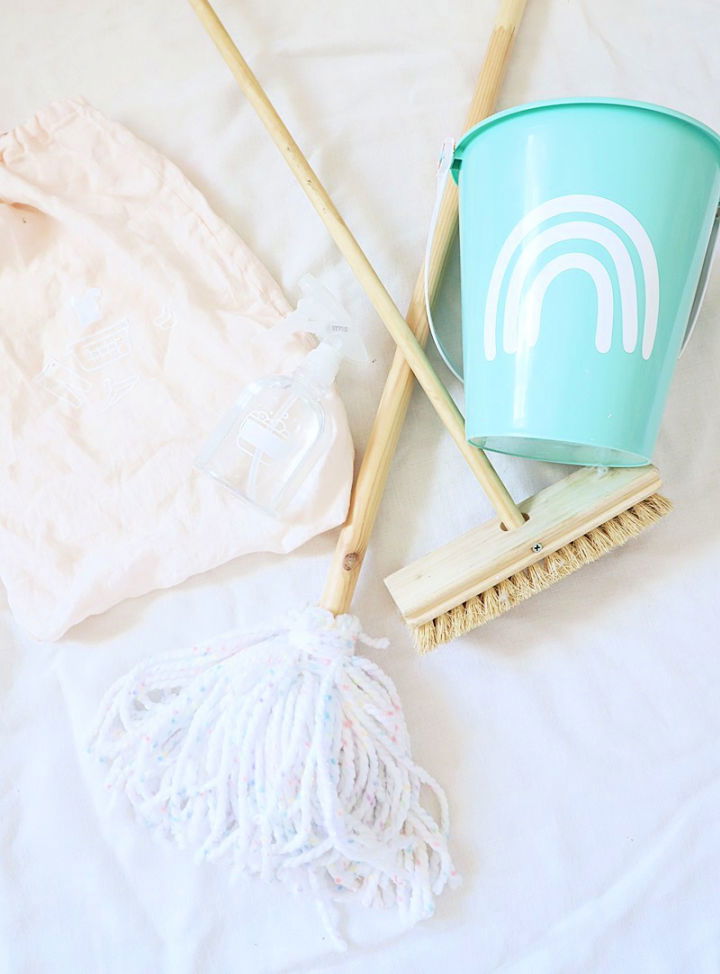 Here is another DIY toy that can be made for a toddler baby, and he or she is going to enjoy it a lot! Is your baby always crying when you get up to clean the house? Well, now the little ones can help you clean the house and stay occupied! Isn't that just the best thing ever? You can customize this project by changing up the colors etc. abubblylife
6. Homemade Robot Toy For Toddlers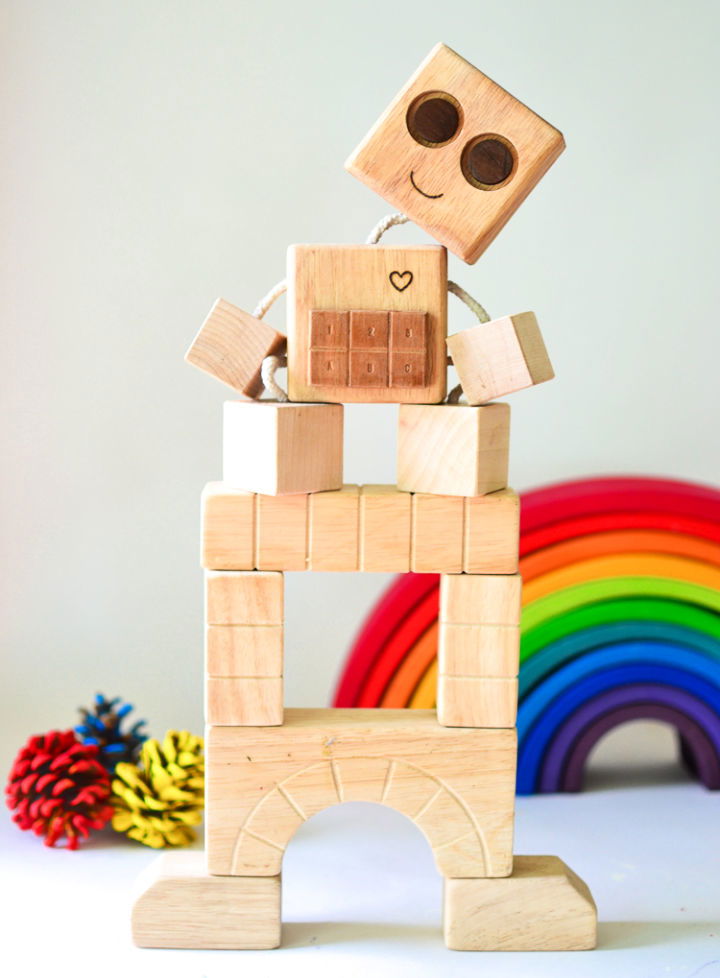 Robots are getting more and more normal for our generation as time passes by. You can familiarize your little one with a wooden robot buddy from a young age! Wooden blocks, scrap wood, wood glue, heavy-duty string, pen wood burning, drill, and a few other basic supplies will for required for you to re-create this adorable robot! adventure in a box
7. Making Sponge Boat Toy
Who knew that such a cute little boat toy could be made out of a simple piece of sponge? You can use the sponge that's already in your kitchen and revamp it into this toy! Instead of throwing out your owl's sponges, save them and make these for your little ones! The flag can be customized depending on whatever you want! thecrafttrain
8. Star Confetti Fairy Wands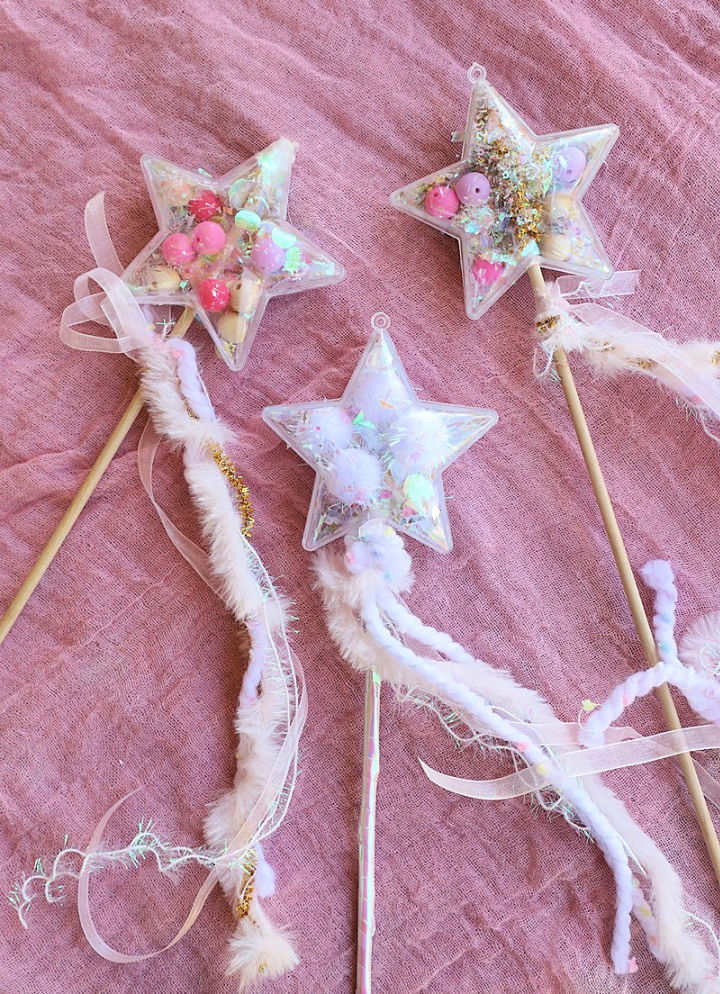 Little girls always dream of being fairies! Here's an adorable fairy wand that you can make for the girls in your family or life! This can also be gifted to an older women as who wouldn't like to own these adorable confetti wands? They're definitely perfect for decoration in your house! You can use them as a display piece in any corner. abubblylife
9. Hungry Fish Stuffed Animal Pattern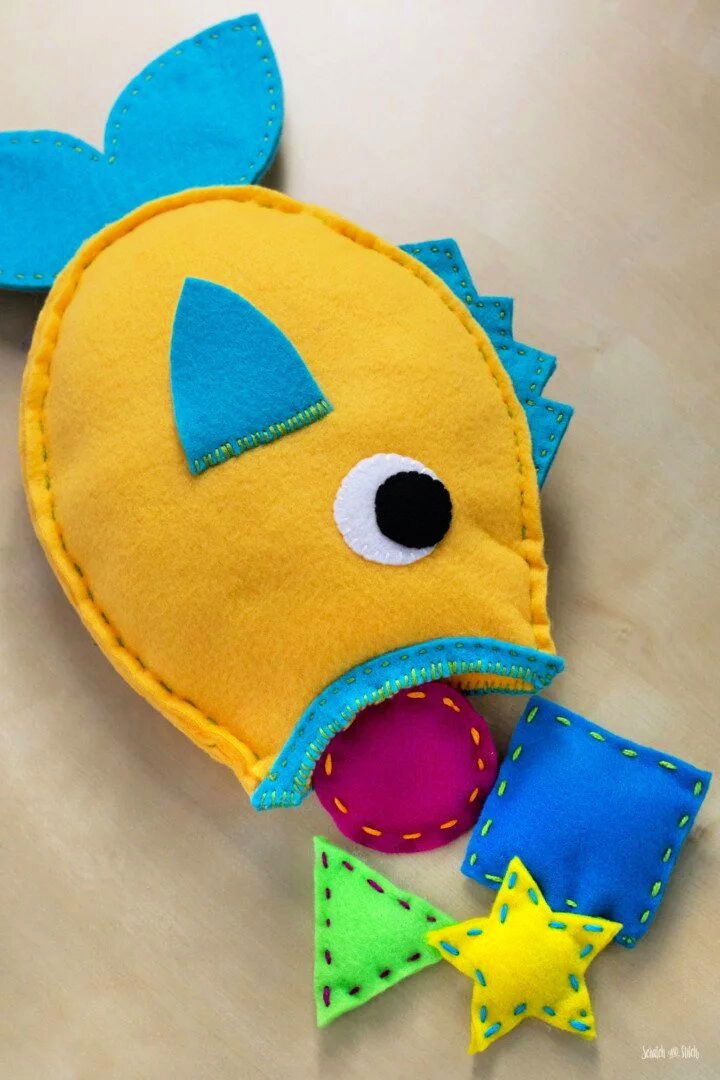 Here's another project that you can try out in your free time; however, you will definitely need to be familiar with sewing for this project. Fleece, felt fabric, sewing machine, glue, and a few other tools and supplies will for required for making this beauty. Your child can store all the toys inside this stuffed animal after playing with them! scratchandstitch
10. Glow In The Dark Fireflies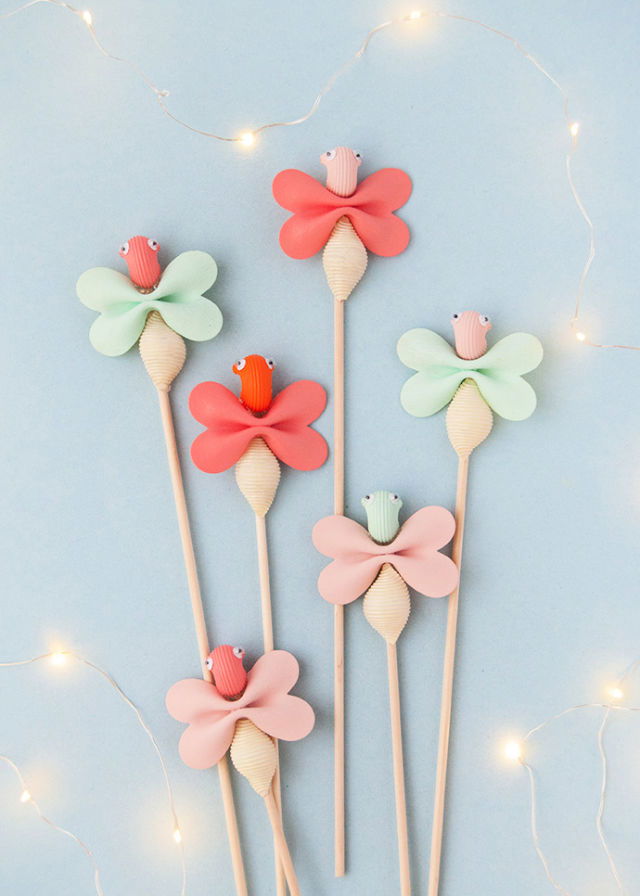 Don't you just adore these glow-in-the-dark fireflies? They're not only super cute to look at but also very easy to make! You can make them in baby pink color shades or change up the vibe with customization! It's so cute and will light up when the lights are turned off! You can also teach your little one about fireflies with this! handmadechar
11. DIY Wooden Play Phone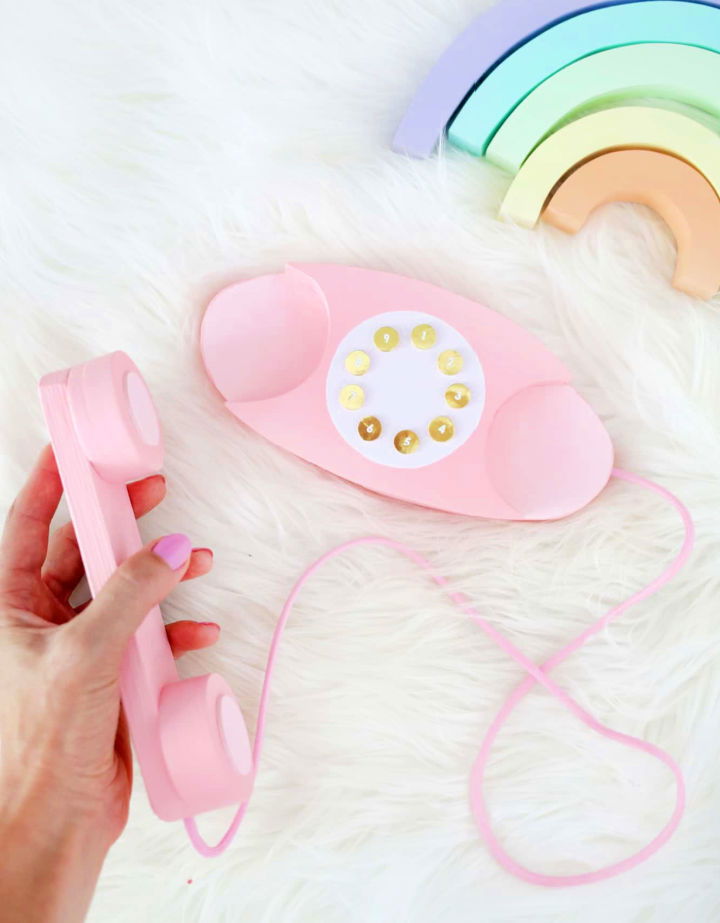 The wooden play phone is very early 2000's and is a great way to teach your child about methods of communication before the smartphones made an appearance! You can also use this as a prop for your photoshoots or just as an adorable display piece! Your little one is going to enjoy making imaginary calls on this beauty! abeautifulmess
12. How to Make A Touch Book For Baby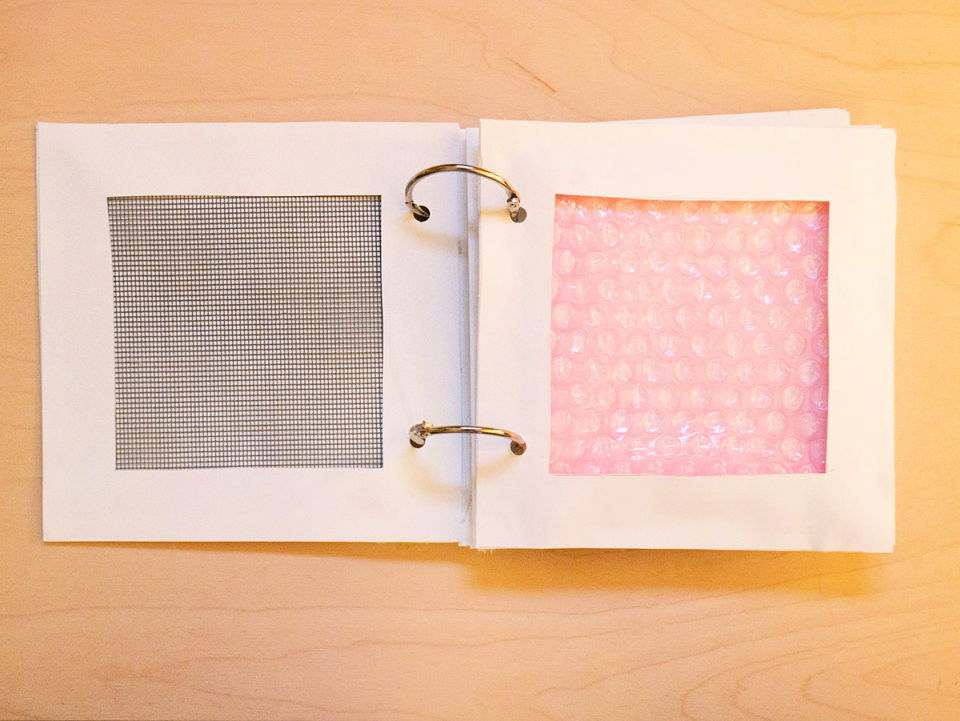 It is really important to develop your little one's sensory neurons as he's growing up! A touching book will be perfect for him to develop senses and differentiate between different materials. Window screen, pink bubble wrap, gift wrap, Sherpa fabric, reversible sequins, and a few other supplies are required for this cool touch book! thehomesteady
13. Macaroni Box Cameras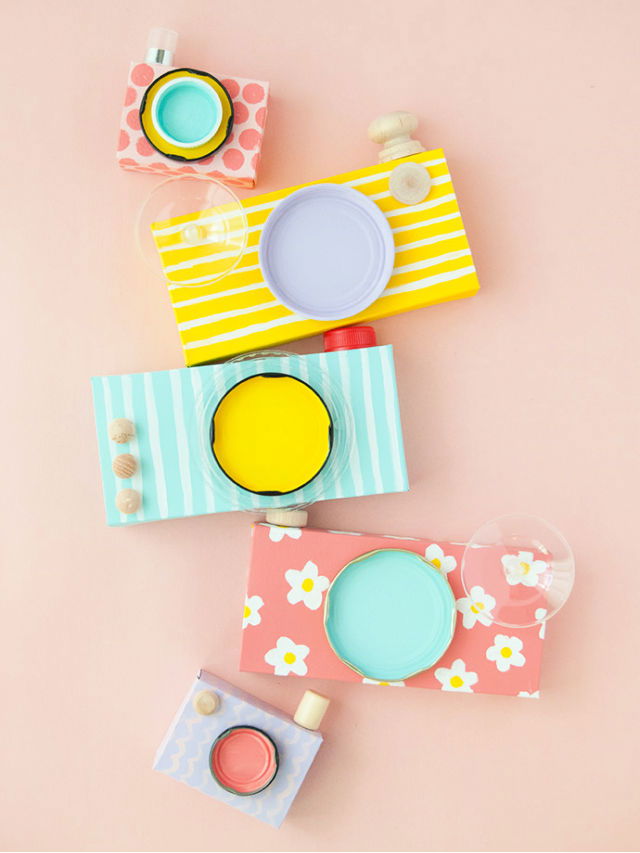 Macaroni boxes are usually quite different in packaging than many other ones! You can use these types of boxes to make adorable crafts like these! These cameras are so adorable, and your little kids are going to enjoy snapping imaginary photos on this! You can also use this as a baby photoshoot prop as it's just so pretty! handmadechar
14. DIY Waldorf Hand Kite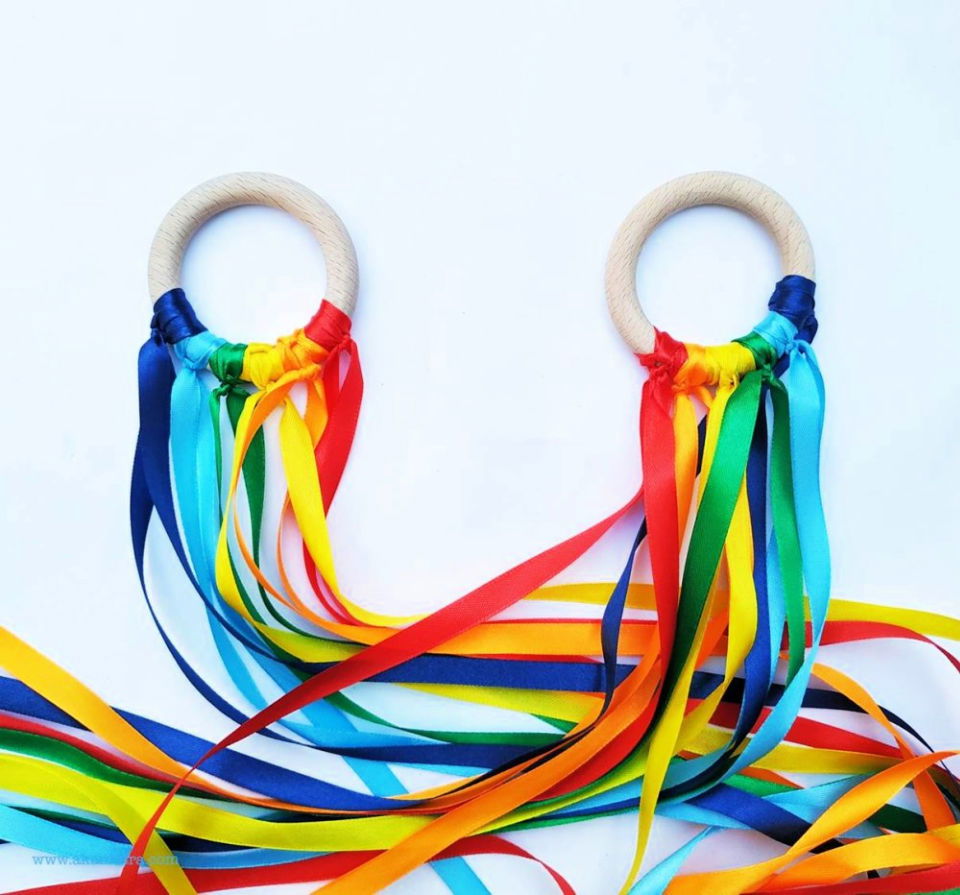 The Waldorf hand kite is definitely a very unique project from all the other DIY toys in this guide. You will need many different colored ribbons and circular hoops to make this project a success! It's actually quite easy to re-create if you have the tools – just fold the ribbons around the hoop and knot them all together. akamatra
15. Stuffed Sea Turtle Sewing Pattern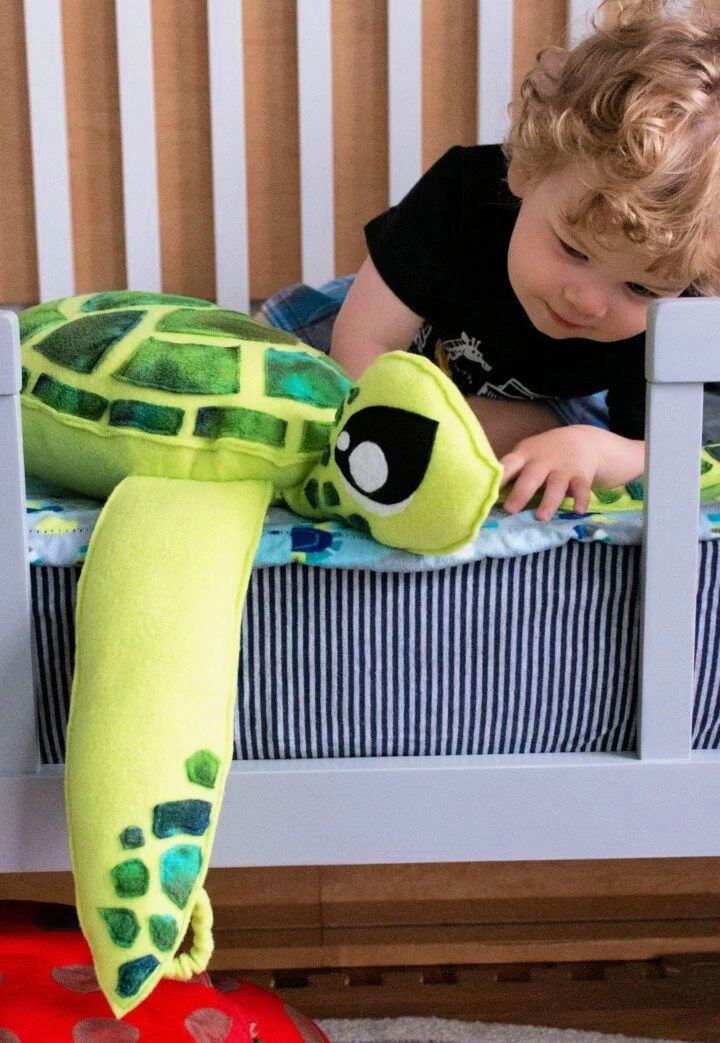 All types of children love stuffed toys as they're soft, comfortable, and fun to play with! This turtle will make the best hugging companion for your little one as he's really friendly and cute! You can make this turtle using a few materials – poly-fil, black felt scrap, white felt scrap, fleece fabric, sewing supplies, etc. scratchandstitch
16. How To Make A Shut The Box Game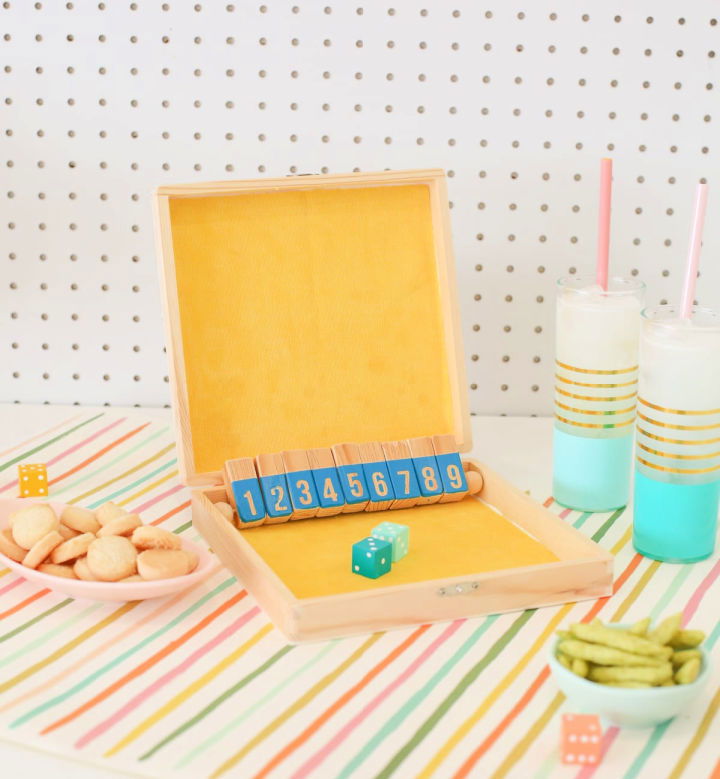 Shut the box game is something that almost anyone of any age can enjoy! It's one of those games that can be played while having a cup of tea with your friends in the evening! You're going to enjoy this game as it's just so much fun to play and make! You will only need just a few basic supplies and tools that can be found at any market. lovelyindeed
17. Wooden Shapes Puzzle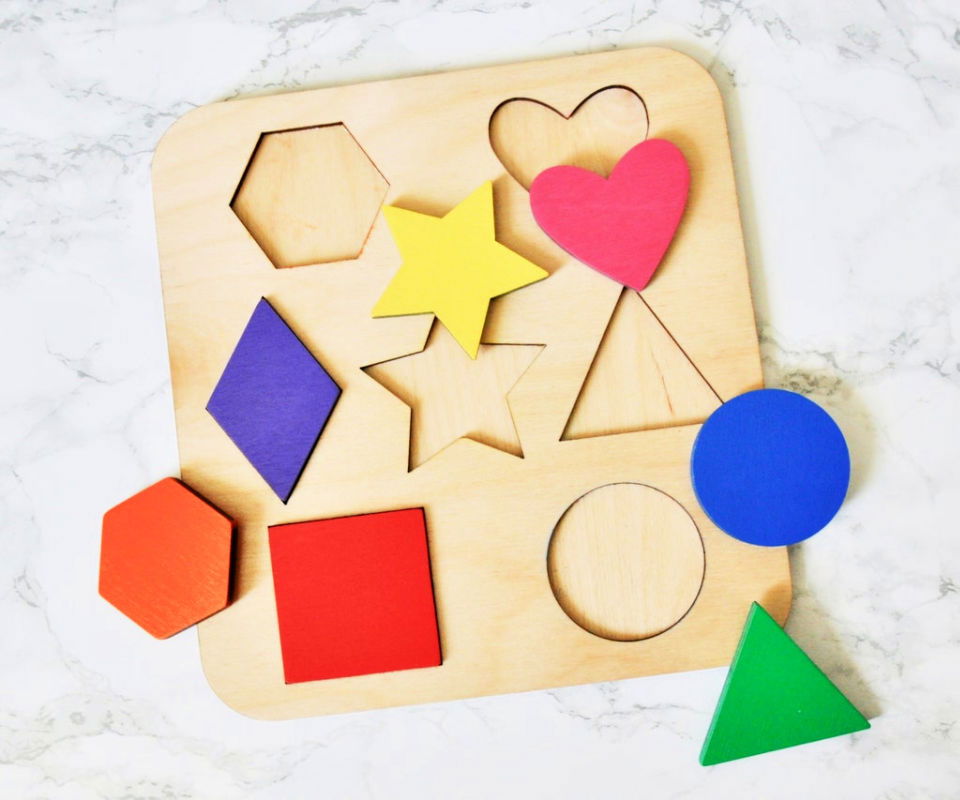 Here's a project that will be perfect for little babies as it will help them develop their senses and get smarter as they grow up! This project consists of a few shapes and a mold to put them into! You only need some few basic supplies to make this amazing project – it's just so simple and fun to make! So, are you ready to have some fun? instructables
18. DIY Alphabet Magnet Board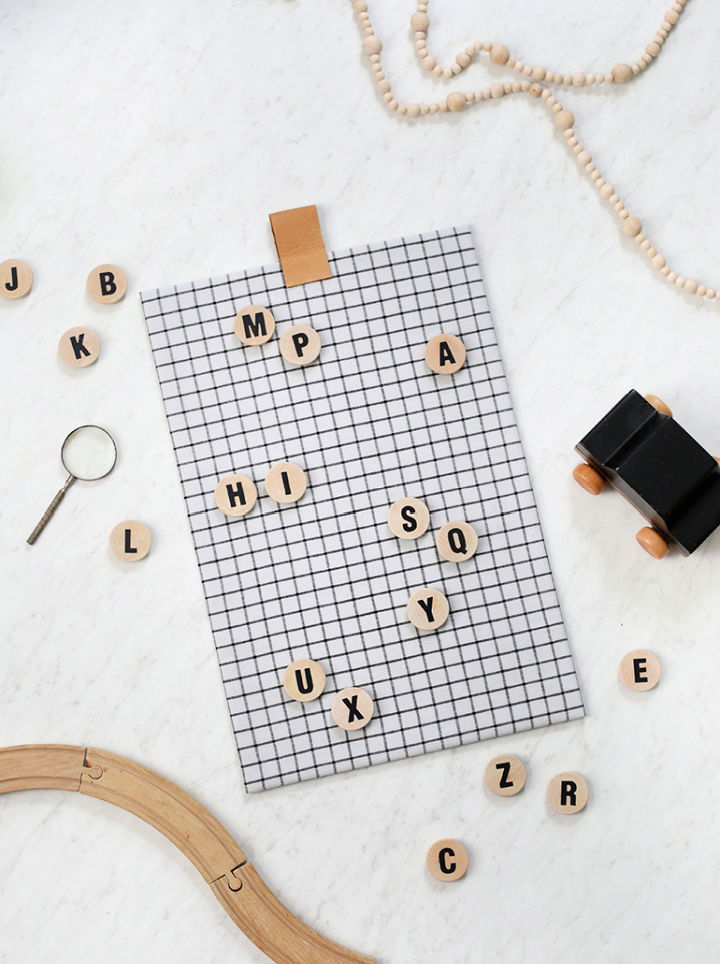 Alphabet magnet boards are very similar to scrabble as they can help your child develop their brain and understand the English language. Wood circles, letter stickers, mod podge, paintbrush, magnets, epoxy, sheet metal, hot glue gun, fabric, and a few other materials are required for this beauty. Start off by sticking letters. themerrythought
19. Soft Baby Blocks For Kids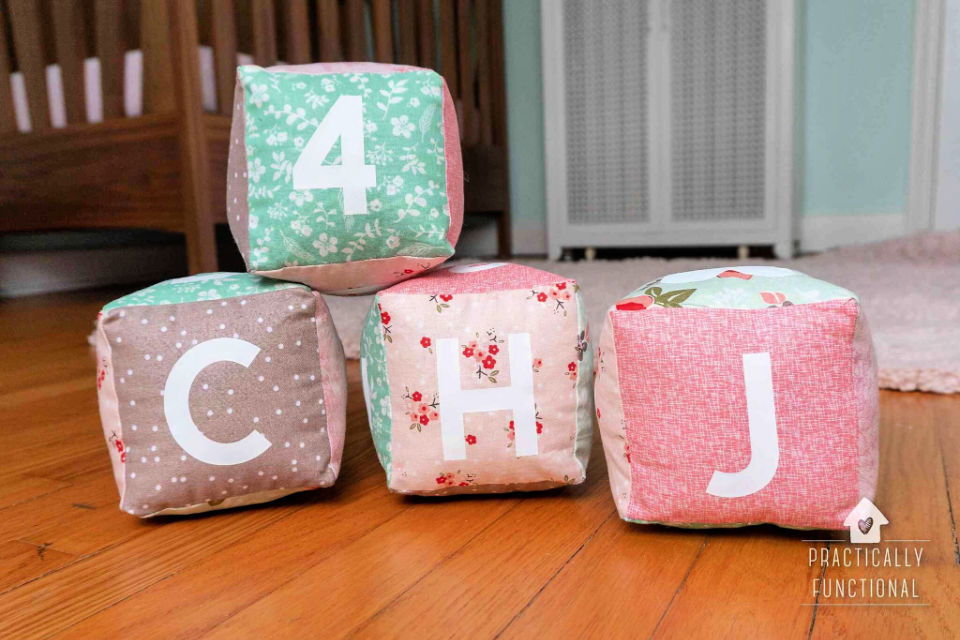 Even though it's important to make your child have a great imagination, it's just as important to build their logical sense when they're growing up. Here is a soft block idea that can be used to make your children learn alphabets! You can make 26 of these for each alphabet and then teach your child basic English! practicallyfunction
20. Make Toy Camera Out Of Wood Yourself
Who knew that a simple camera could be made out of wood? Here is an adorable wooden camera toy that just turns out to look so adorable and fun! You can attach tape on the wooden area and then place a strip on the side so the baby can easily carry it around while playing with it! It can be hung around the neck or shoulder. dekotopia
21. Easy DIY Yard Dice Yard Yahtzee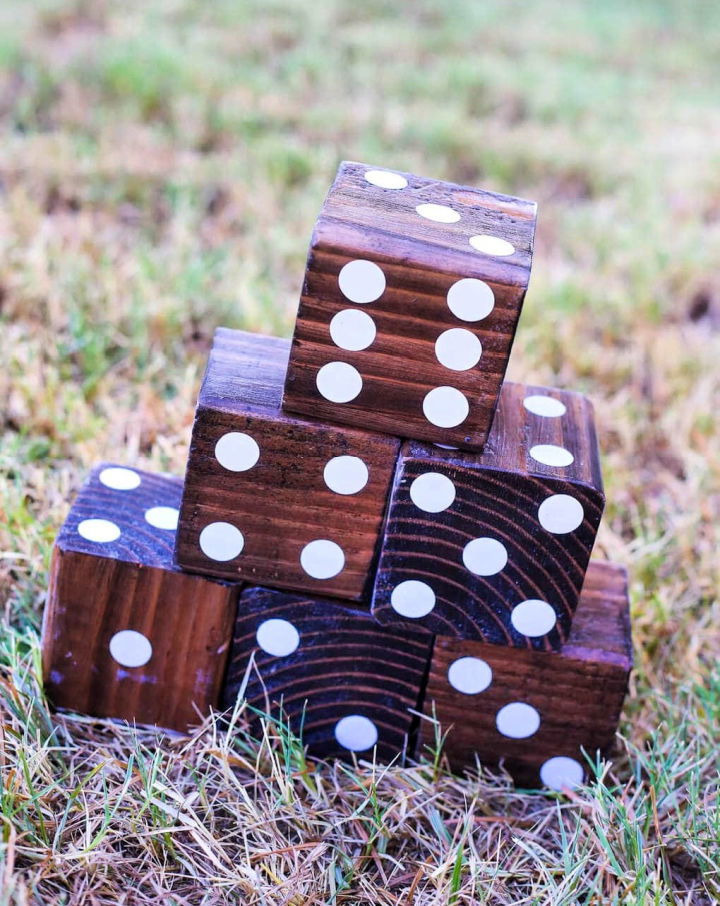 Summer season is just around the corner – which means that it's time to find ways to spend more time with your children in the backyard! These yard dice can be made with a few simple materials – a miter saw, mod podge, bucket, power sander, wood stain, white vinyl – and will be perfect for achieving your goal! loveandrenovation
22. Water Table With Fountains and Sprayers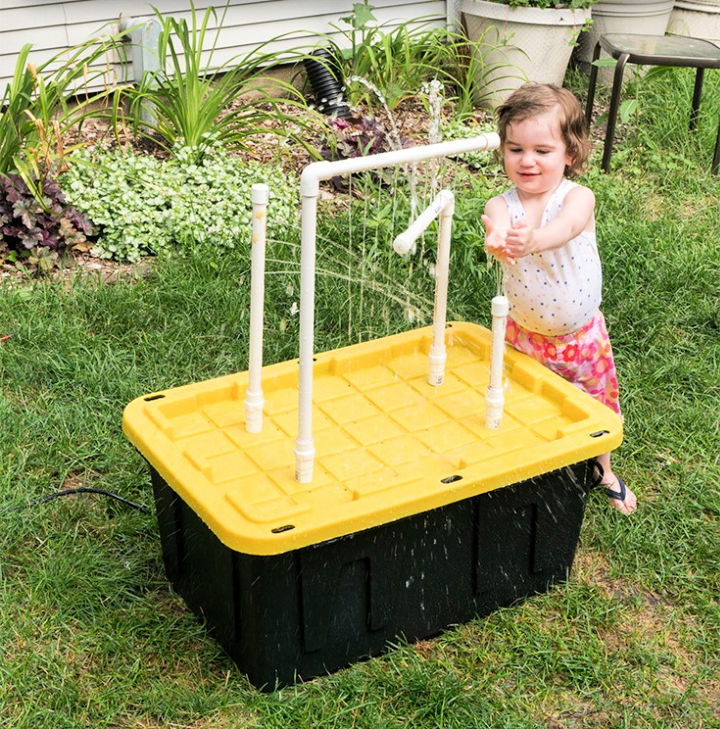 The next season will be the perfect time to enjoy this amazing water sprayer with your children! Summertime can be hot, and you can keep your children cool by making this amazing sprayer that's going to pull out cold water and make the next season – a very memorable one for your little ones! Are you excited? practicallyfunction
23. Ring Toss Game Perfect For Garden Parties
The ring toss game is super fun, and all the babies in your family are going to enjoy this game! The next time that you have a family meet-up with your friends or just a toddler's birthday party, this will be the ideal game to take with you! It will keep the toddlers occupied while you can spend some time with your friends! thecraftygentle
24. DIY Box Dollhouse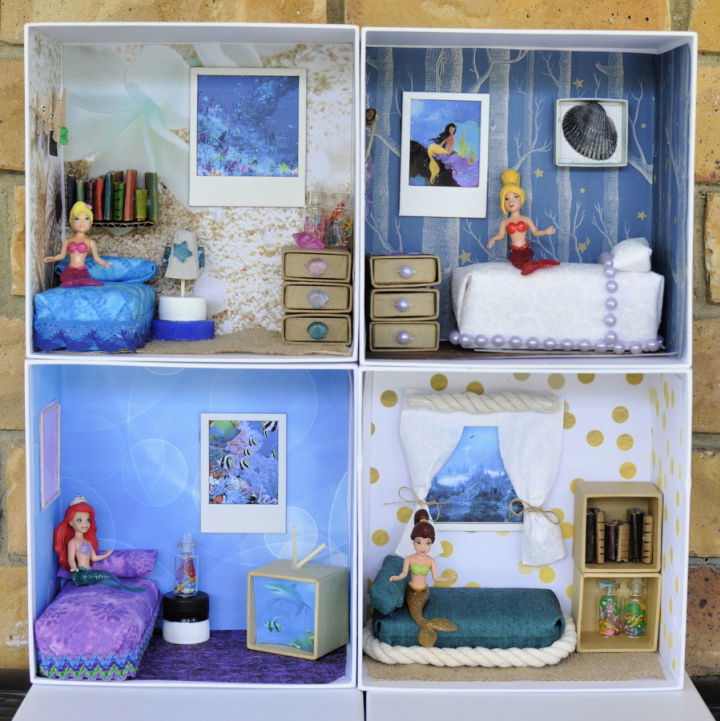 Many little children love the idea of having a dollhouse and making the doll do whatever they want in the cute little house! You can make this beauty using a few supplies that you might already have at home – boxes, scrap fabric, hot glue gun, paper, lace, recycled materials, beads, matchboxes, gift boxes, medicine boxes, etc. beafunmum
25. Kids Card Wheel DIY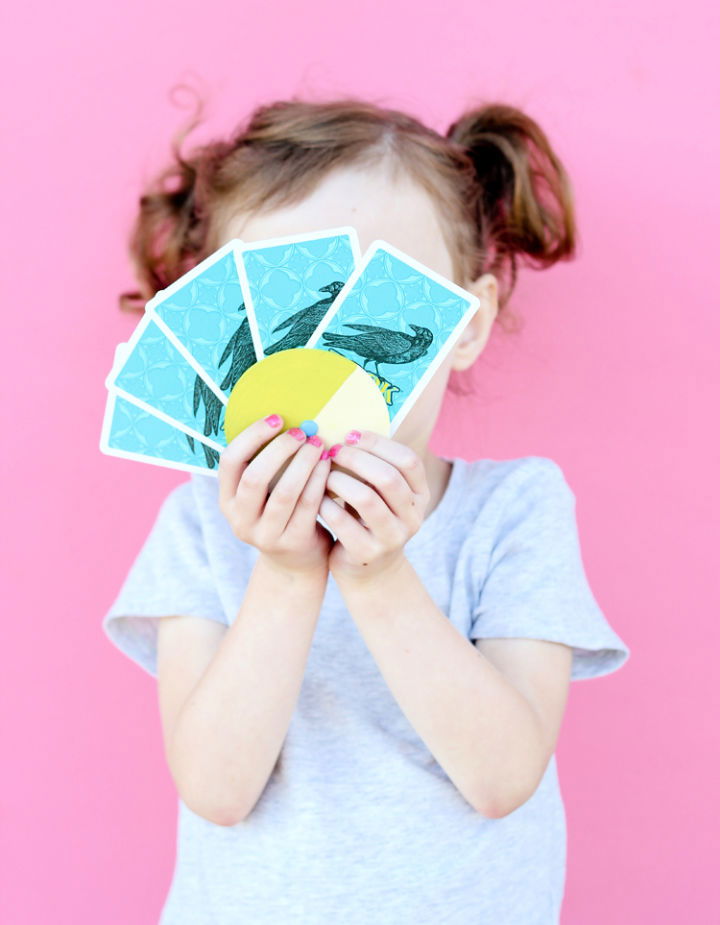 Almost everyone loves to play card games as they're chill and relaxed. However, children have a very short attention span, and it can be hard for them to play cards. You can make these bright and vibrant cards that are going to attract them and keep them playing for a longer time! This is also a great way to spend quality family time together. deliacreates
26. Ladybug Stuffed Animal Sewing Pattern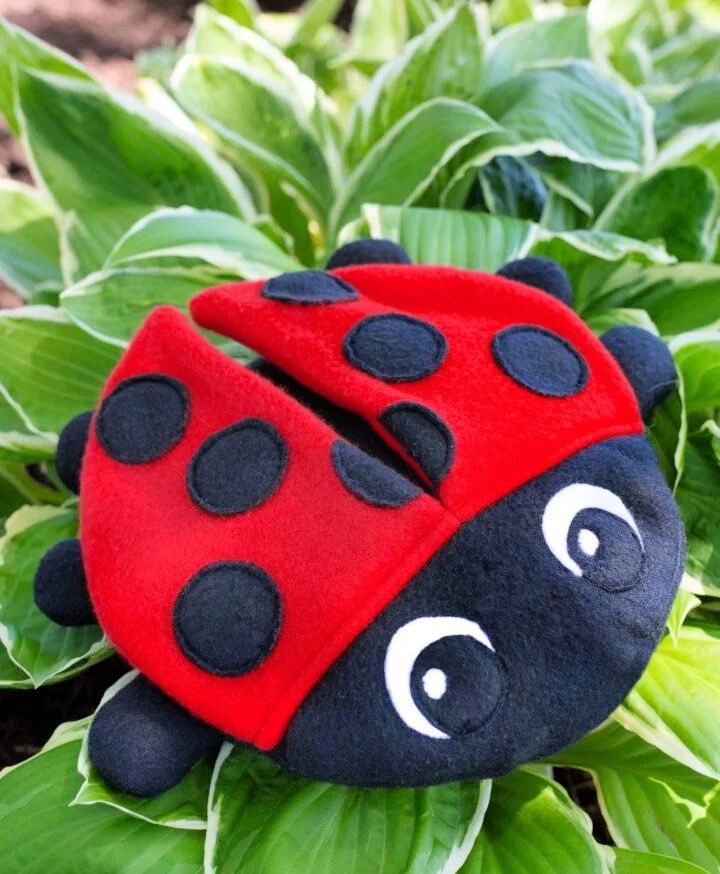 Sewing is involved in this pattern, so if you're going to re-create this adorable ladybug – make sure that you know how to sew! A sewing machine will also be required for this project, along with a few other fabrics for making the body! This pretty stuffed ladybug can be gifted to a baby or used as a beautiful display piece! scratchandstitch
27. Homemade Jet Pack for Boys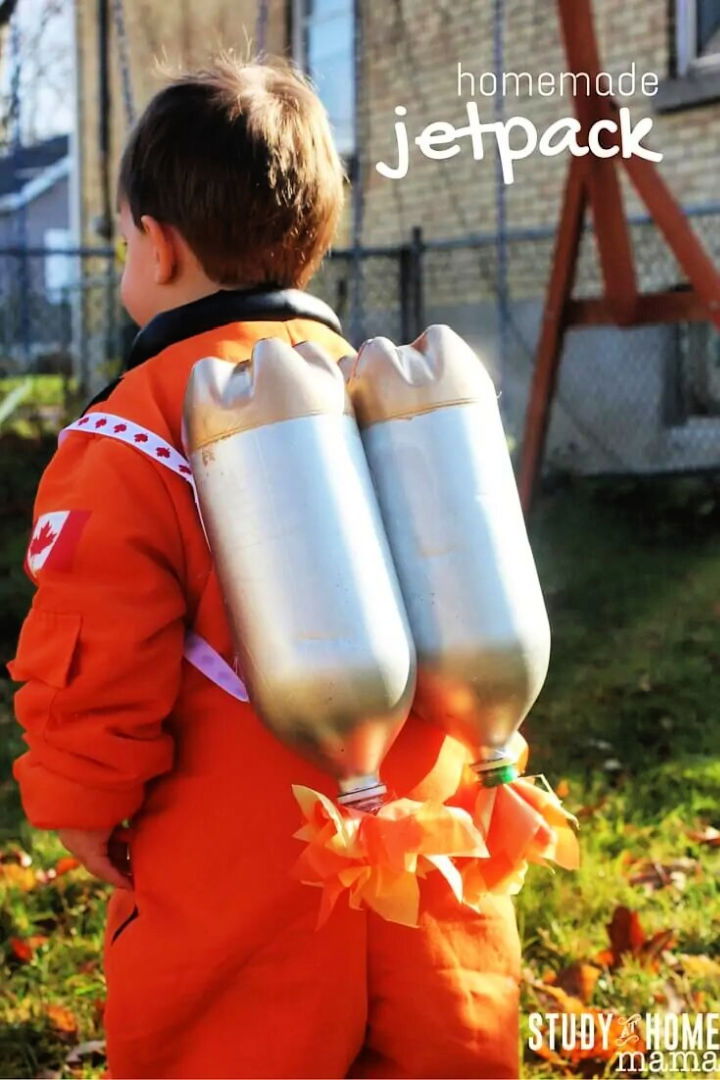 If your child dreams of getting old and becoming an astronaut, then this is the perfect jetpack to make your baby! You only need a few supplies that you most probably have at home – sofa bottles, spray paint, hot glue and glue gun, tissue paper, and a wide ribbon. You can use any colored spray paint that you want. sugarspiceandglitter
28. Cardboard Cone Binoculars
Summer season is the perfect time to enjoy with your toddlers and have some fun in your very own backyard! These cardboard cone binoculars are so easy to make and can be re-created by just using the supplies that you already have at home! Inspect some insects in the back of your house and have some fun with your babies! mollymoocrafts
29. Making Your Own Toddler Activity Center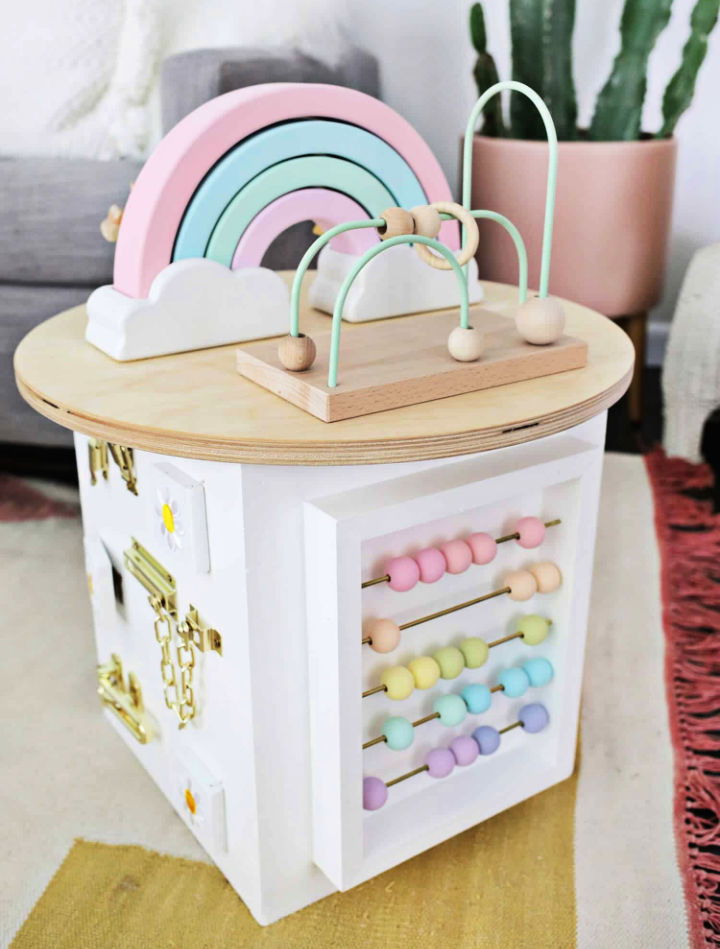 Do you remember being young and going to carnivals? Those types of carnivals happen so rarely now. You can make this fun little activity center for your child where all of those carnival activities can be added! All the toddlers and pre-teens are going to spend their whole day working on these activities as they're just so enjoyable! abeautifulmess
30. How to Make A Felt Leprechaun Doll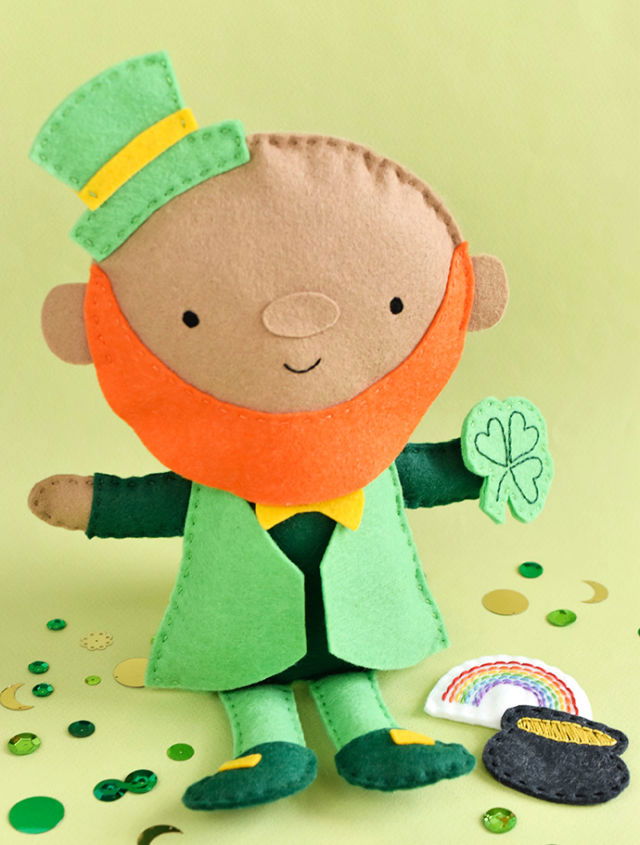 Who knew that such a pretty doll could be made out of felt? St. Patrick's day is just around the corner as the spring season is finally here – you can make this for the special occasion and use it as a display piece. Pen, iron, needle, stuffing, sewing clips, pins, fabric glue, embroidery floss, and a few other materials required. handmadechar
31. Wooden Ride On Car DIY
Your toddler might not be old enough to own a car and go on car rides on the streets. However, you can still make your child enjoy the experience of a car by making this adorable wooden ride! This is so cute, and normal wood can be used to make the base. Duct tape or colored pieces of paper can be used to decorate the ride. abeautifulmess
32. DIY Jenga Rainbow Blocks
Jenga is not only a game for babies or toddlers. Almost anyone can enjoy this game and have a great time playing it. However, toddlers usually tend to have a small attention span, so making a colorful Jenga will keep them occupied and spend some more quality time with the family! Isn't this just the coolest idea ever? thesweeterside
33. Rocket Ship Kids Craft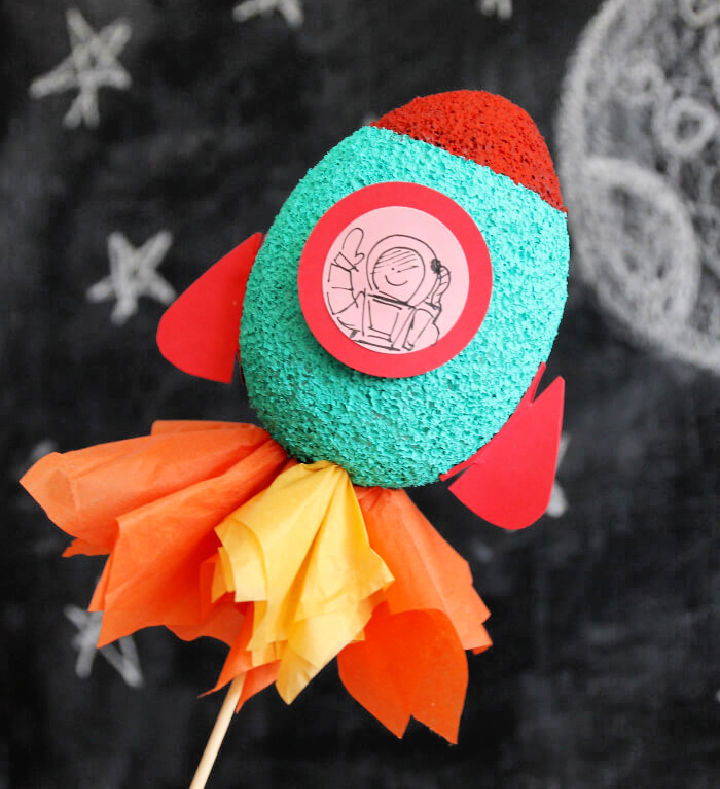 Foam eggs, acrylic craft paint, thin dowel rods, glue, cardstock, tissue paper, paintbrush, scissors, round punches, and a few other basic supplies will be required to make this adorable rocket ship for your little one! Don't you just adore it? You can insert the thin dowel through the bottom of the eggs and secure it with glue. persialou
34. Ping Pong Shooters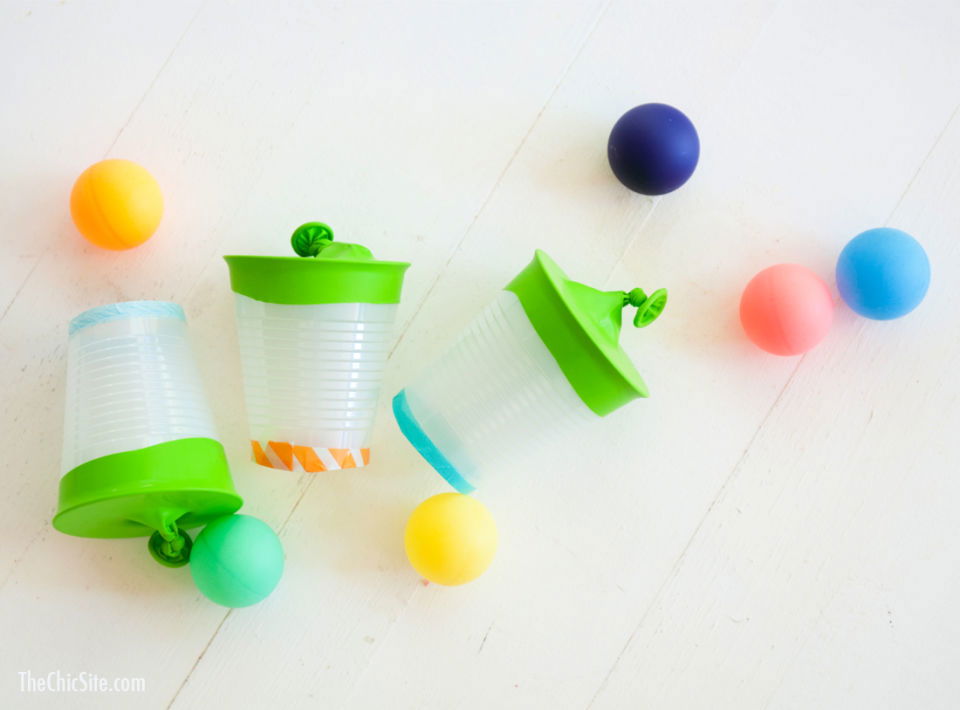 These ping pong shooters are definitely a toy that your child is going to adore! It's not only super easy to make, but you only don't need any complicated supplies. All the materials and tools used to make this beauty are available at any local market near your house! You will also need basic stationery tools to make this beautiful. msrachelhollis
35. DIY Cardboard Cash Register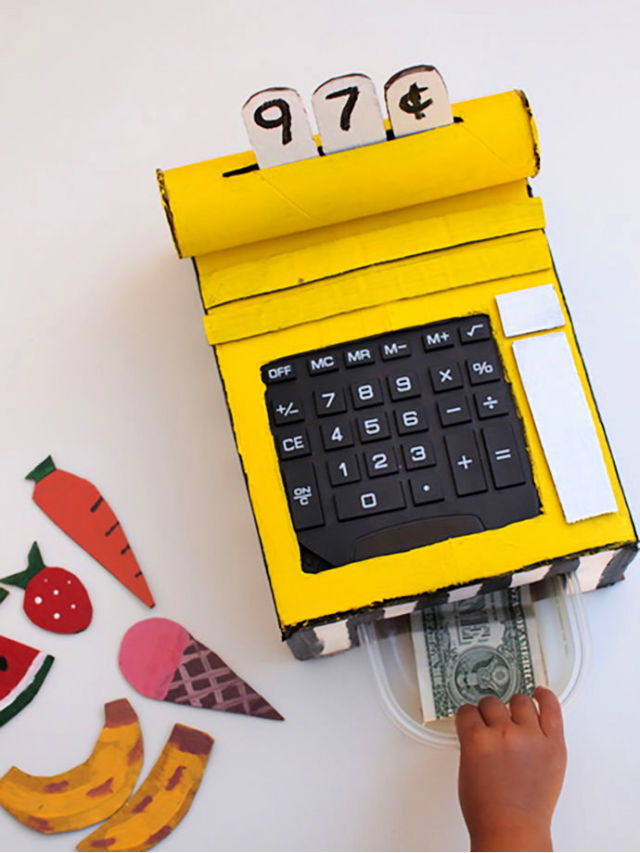 It can be hard to familiarize your little one with the concept of money and exchange. Here is a really fun DIY idea that can be used to teach your little one about money! In comparison to the other DIY toys, this one is definitely the most useful when it comes to teaching your toddler about basic mathematics and logistics. handmadechar
36. Garbage Bots Kid Craft
The idea behind a garbage bot is to use the garbage lying around your house and turn it into dun little toys and display pieces! You will need materials like glue guns, tin cans, cardboard boxes, milk caps, pom-poms, egg cartons, yarn, googly eyes, wire, buttons, juice lids, toilet paper tubes, plastic containers, etc. eliseenghstudios
37. Firework Poppers For Kids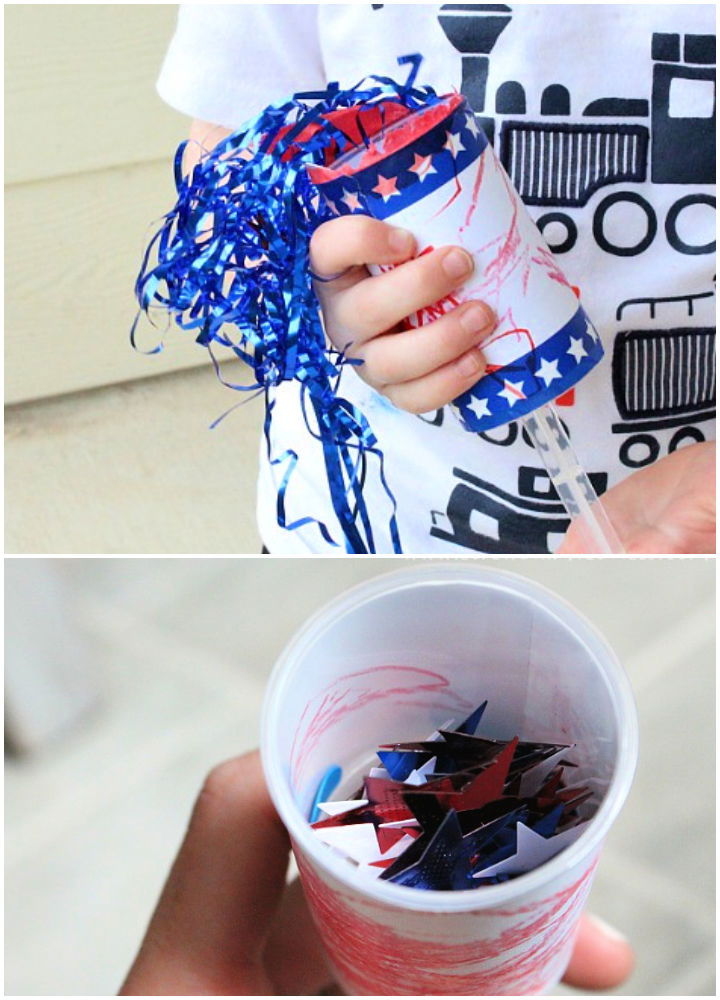 Firework poppers are definitely important when it comes to celebrations! You can make this adorable one for your baby as he's going to enjoy it a lot! Only a few basic supplies are required – from circular boxes to confetti etc. Are you excited to give this beauty a try? Store these away and use them when it's time to celebrate! sugarbeecrafts
38. Make A Wooden Toy For Kids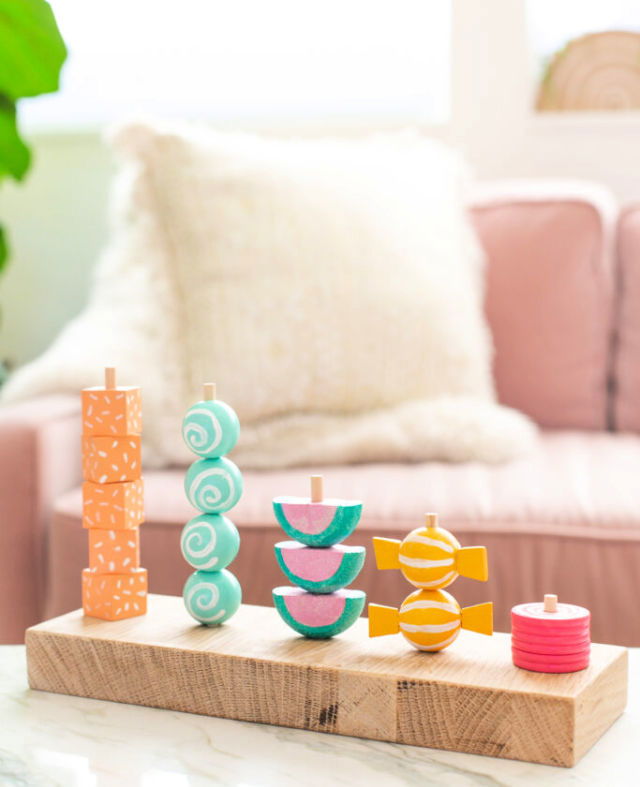 Wooden toys are not only super cute but also very durable in comparison to the other DIY toys! It may take a little bit longer to make, but it's going to last longer, so your hard work will be worth it! You can teach your child about all of the different candies used in this project. This is a very easily customizable idea. lovelyindeed
39. How To Stitch A Felt Campfire Free Pattern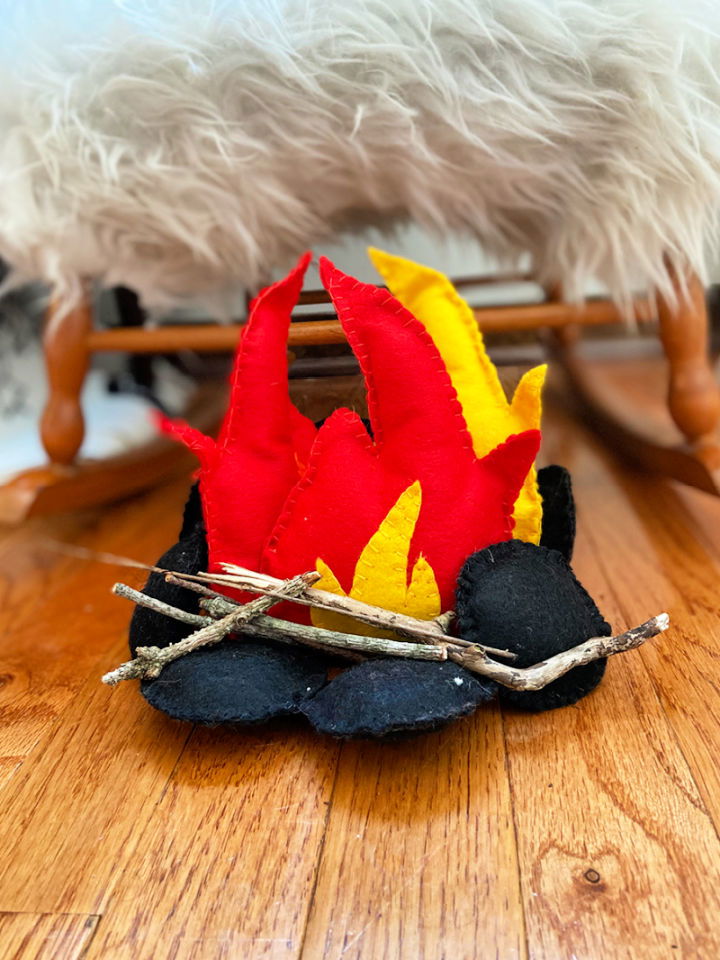 If your child wants to have a campfire, but you can't take him out for it at the moment, this will be the perfect way to do so at home! Felt embroidery floss, embroidery needle, stuffing, and a few other supplies will be required to work up this beauty. You can use orange and yellow felt for the fire while black for the coals. thehomesteady
40. Sew Zero Waste Gobble Monster Doll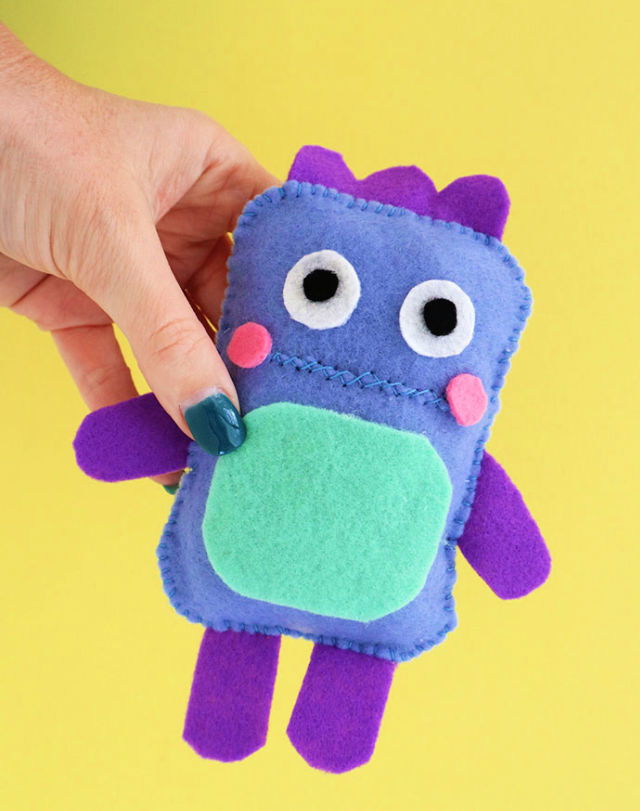 Last but definitely not least, here's a sew zero waste gobble monster DIY toy! Isn't it just the cutest? Felt pieces, pins, pens, stuffing, sewing thread, fabric glue, scissors, and a few other basic supplies will be required for this project. You can use yarn, felt, or fabric scraps for the stuffing of this cute little softie! mypoppet
Conclusion:
It's time to try out these DIY toys! The best part about these kid's crafts is that you don't really need to worry about having any skills or talents. Most beginners and crafters can easily follow these guys and make these cute little toys in a couple of minutes! Spring season is just around the corner, and many families are planning to leave for summer! This will be the perfect time to sell these products as many people will be toy shopping for their little ones at this time! You can earn a good amount of money by selling these crafts and toys. Are you excited? It's time to gather the supplies and get started!