Have you recently done some home renovation projects and have replaced old doors and windows with new modern ones? If your answer is yes, then time to upgrade your windows better with these 15 inexpensive and simple DIY shutters that are easy to build and beginner friendly. These DIY homemade shutters will give you total control of moderating room light and air and provide you the safety and protection as well.
The DIY wood shutters are stylish alternatives to old windows and can be the next attractive feature there. So, decorate your windows while getting more control of them with these 15 cheap DIY shutters that would go extra stylish in place of traditional blinds. You will be delighted here with the best hacks to build a wood shutter without major investments. Building a wood shutter becomes more interesting when you get crafty with the old wood getting dirt in the home trash store. Along with added safety and protection to your windows, the wood shutters can also be the best decorative window treatment.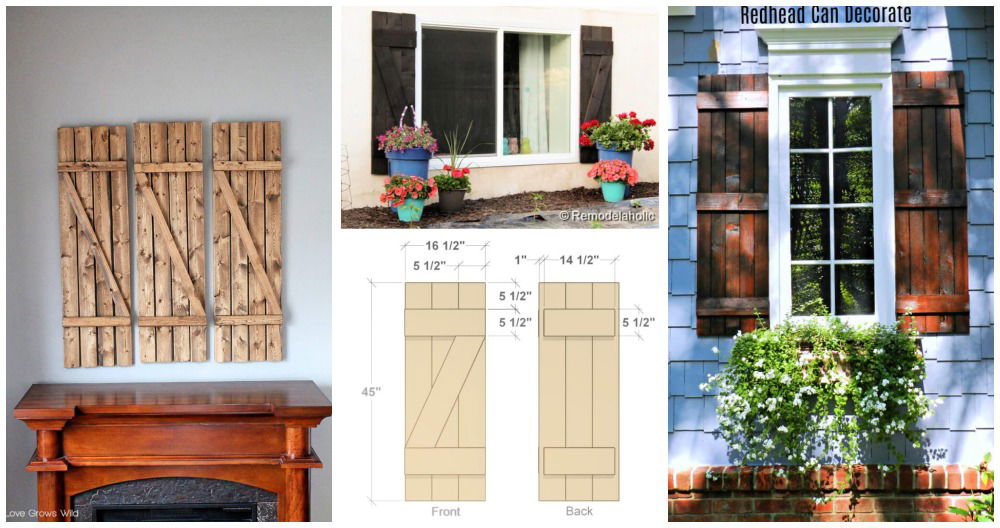 The ideal wood form to build the shutter pairs is the wood slats. Putting together equal wood slat lengths and then adding the back supports is the best way to build desired shutters. It demands a little accuracy and precision to build the best wood shutters. These DIY wood shutters are good for beginner and budget-friendly wood projects.
1. How to Build Shutters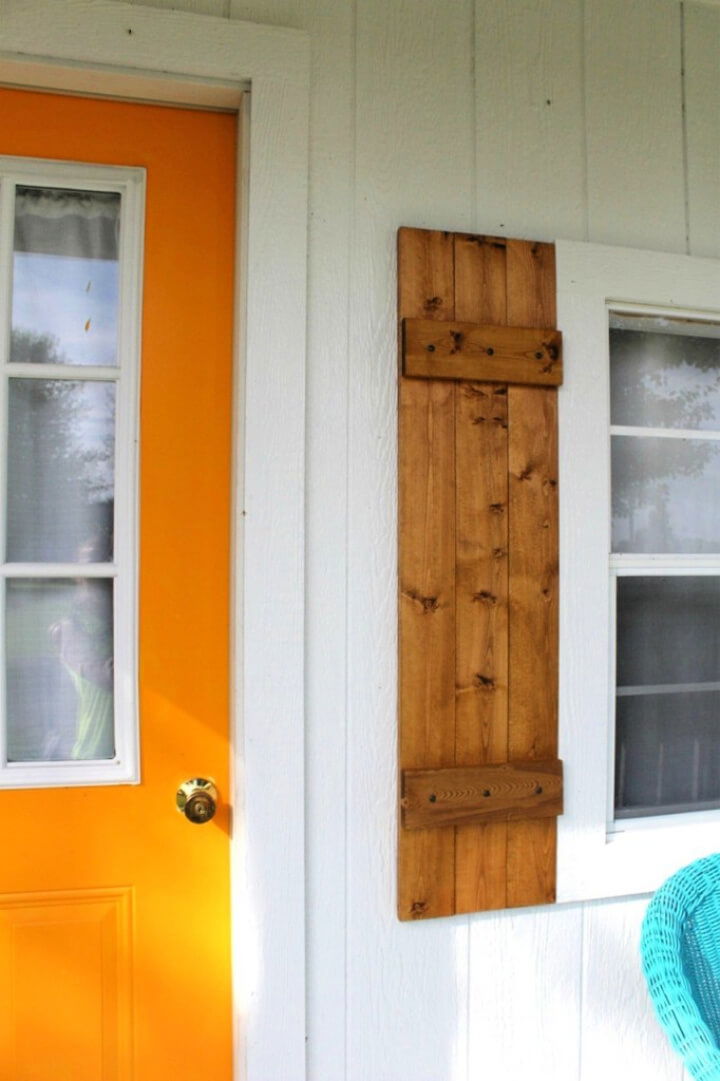 Bring tons of visual grace to your windows from outside by installing lovely wooden shutters! Plan a few slats of wood to build these wood shutters, quite easy to whip up! A little precision in work will make you gain great results! Free plans and instructions here woodshopdiaries
2. DIY Wood Shutters for Under $40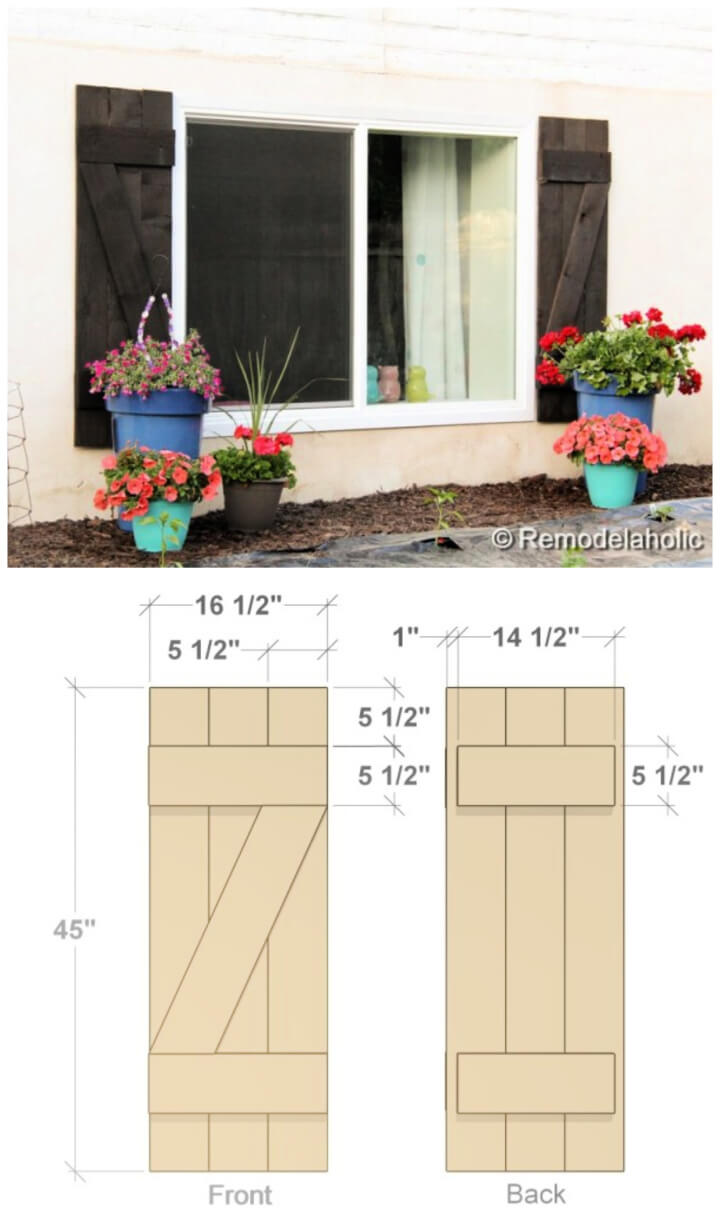 The Shutters are often expensive to buy, especially in the wood medium! Here is a hack for getting them in less $40, just look at the given free plans! Adding shutters means you will be adding privacy and a lot of visual charm to your windows! Full guides and tutorial here remodelaholic
3. Build Wood Shutters for $0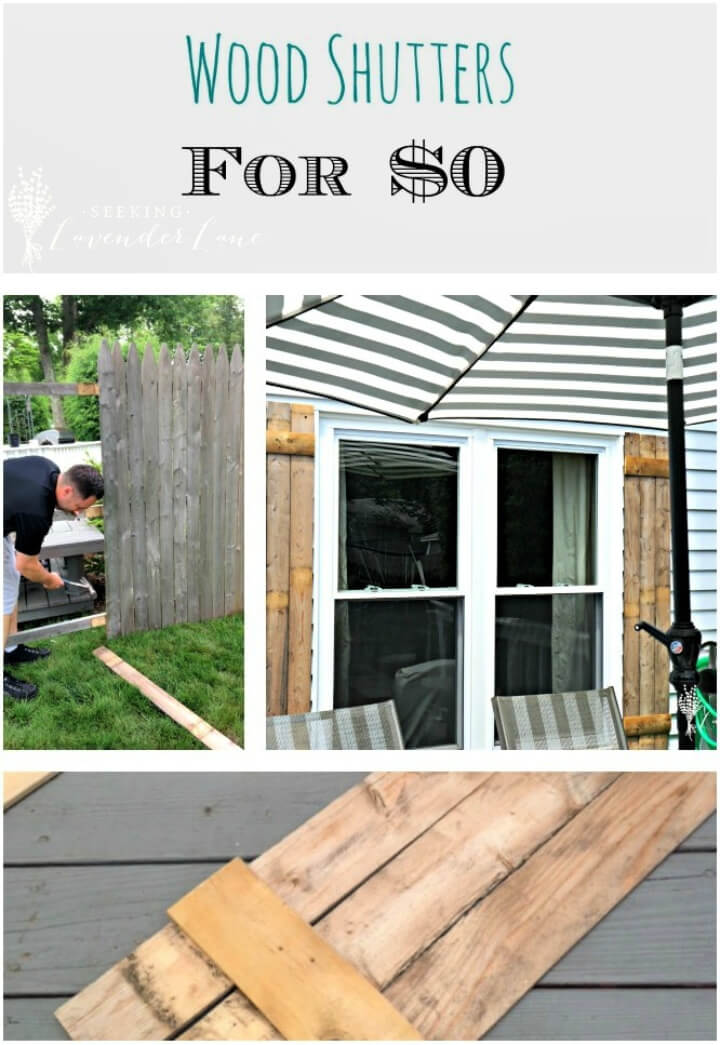 Repurpose also the fence pickets and build a no-cost pair of wood shutters with them! It will cost you next to nothing, and you will be having great fun while building them at home in your free time! Make each shutter with three fence wood planks, hold them together using back supports! Details here seekinglavender
4. Simple DIY Window Shutters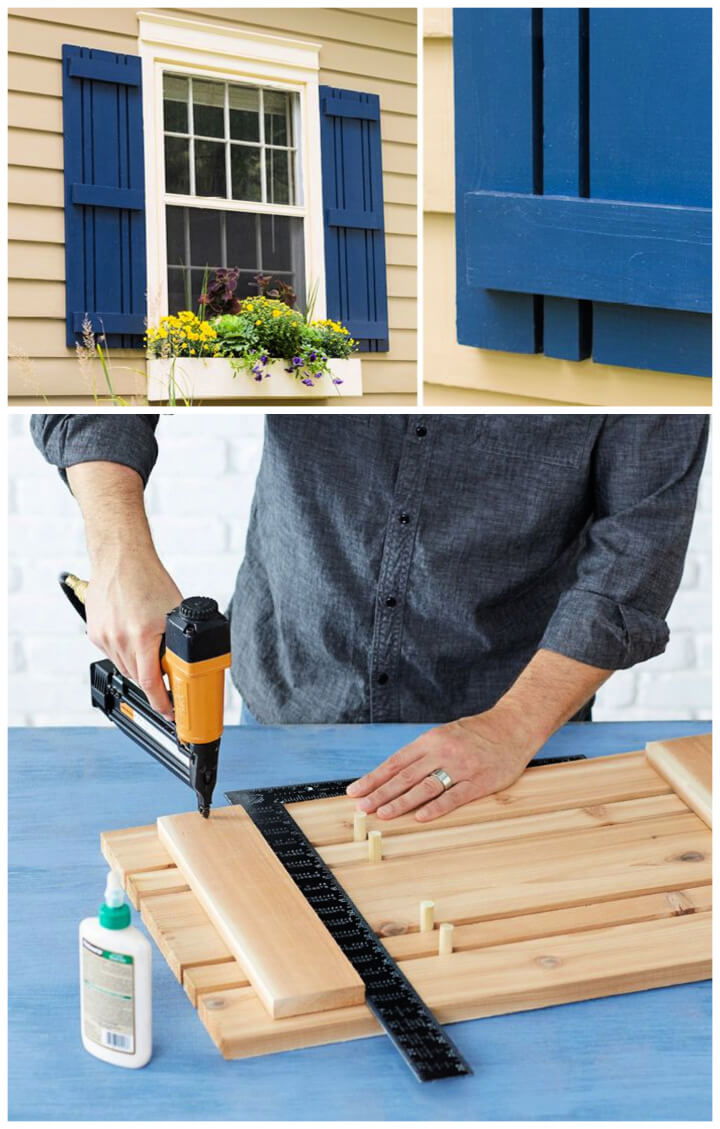 Along with adding protection to your expensive windows, the window shutters also give you the hold of light control! You can adjust them to allow the decided amount of light to enter the room! Build these given wooden shutters, come in blue painted appeal, will increase the visibility of your windows! How-to guides here lowes
5. How to Build Board and Batten Shutters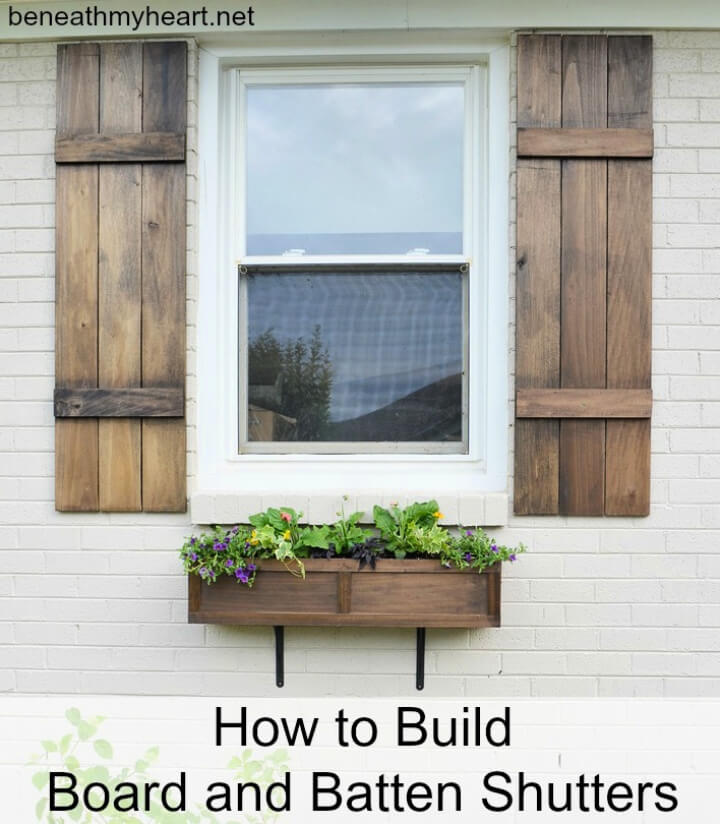 A perfect window decor treatment, the board and batten shutters, installed to each side of the window for an added protection and privacy! The lower-hanging window box planter Create a divine appeal of the entire window! Use darker wood slats to make these shutters! Full instructions here beneathmyheart
6. DIY Craftsman Exterior Shutters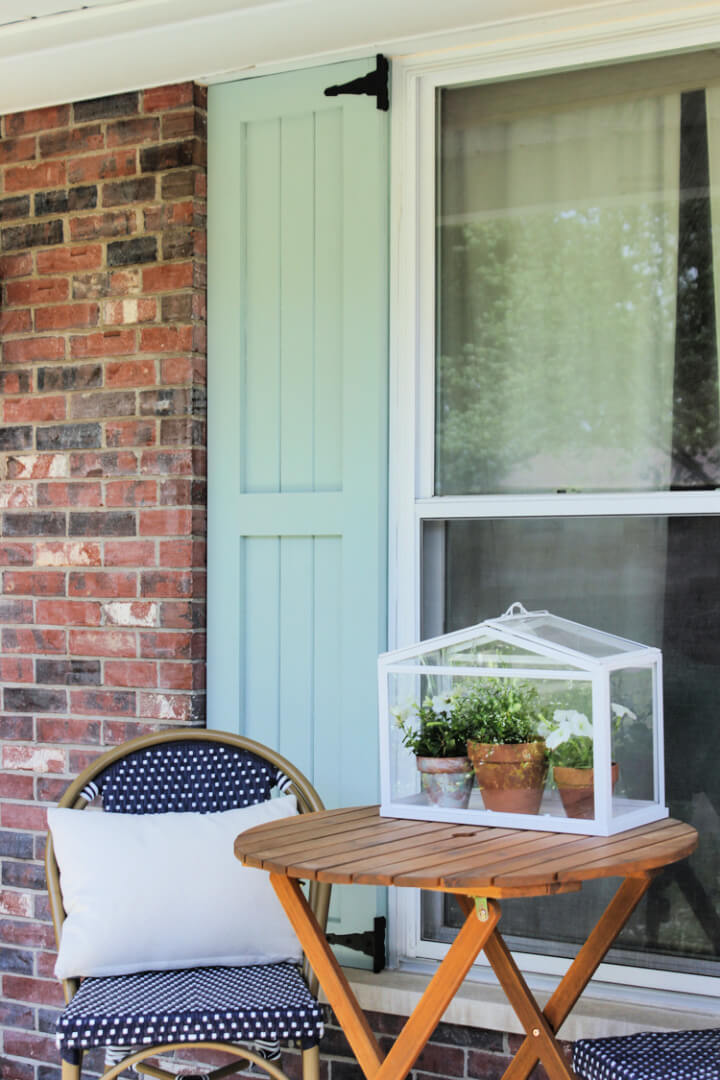 Here is the plant to build a lasting longer exterior shutter for a window, will add in the security and decor of the targeted windows. This long vertical shutter is just like a door installed with antique black hinges. Details here homedepot
7. Cost Affordable DIY Shutters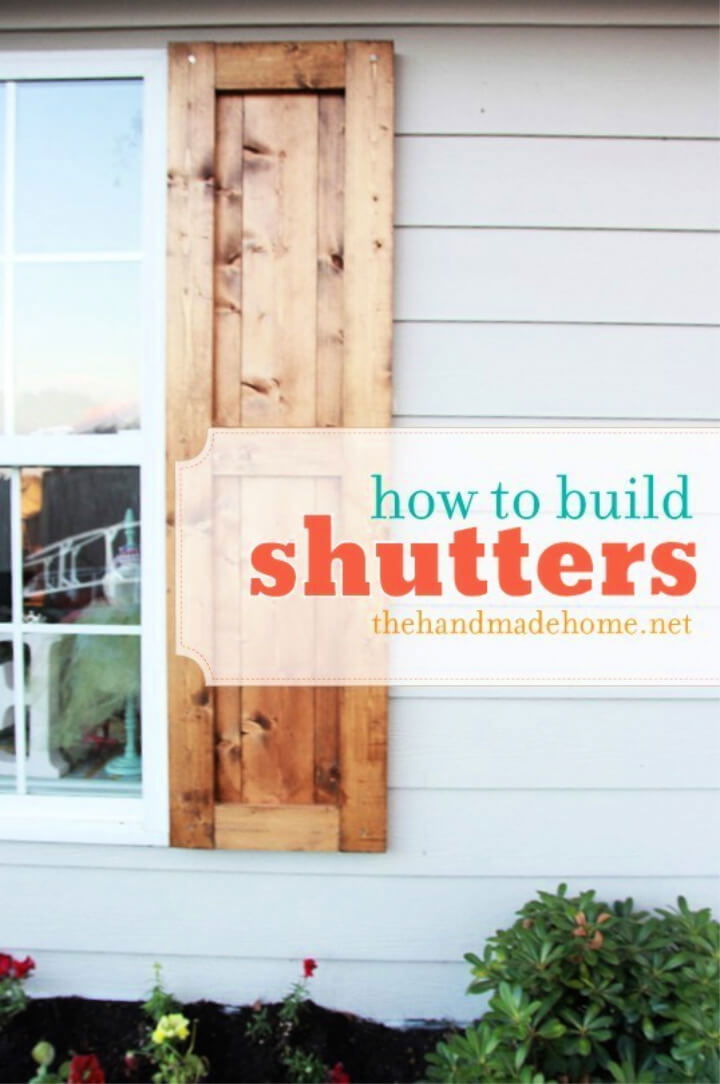 The market bought shutters may cost you big, opt for the handmade shutters, you can build yourself. This will save a lot of your fortune, get great inspiration from this affordable shutter. This easy to build blank wooden shutter will allow to your moderate the light conditions in the room. Details here thehandmade
8. DIY Exterior Cedar Shutters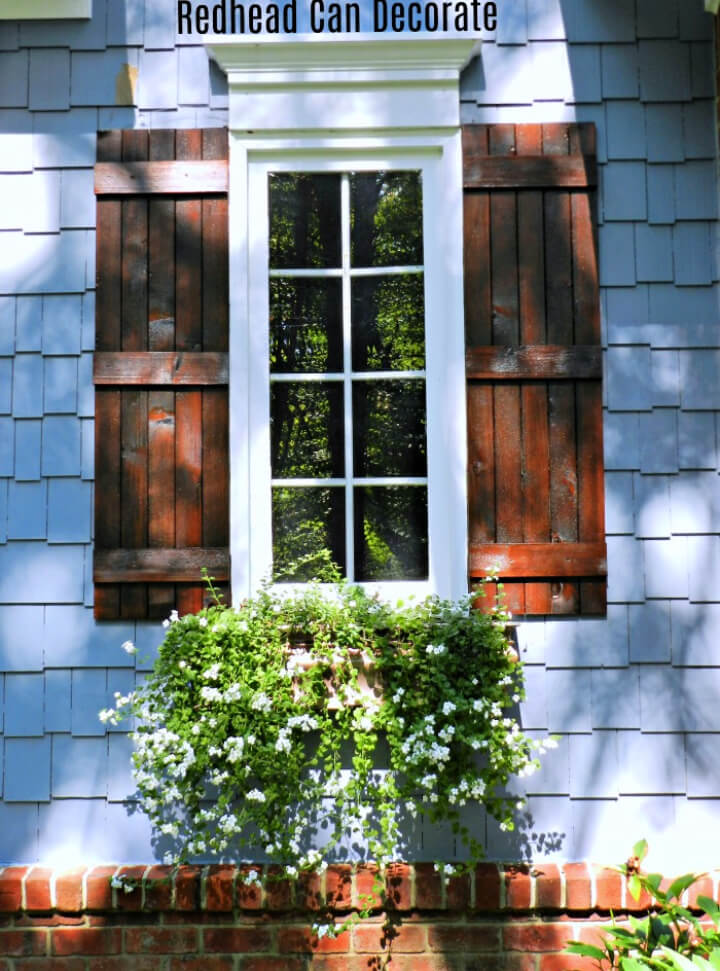 Bring extra protection and visual grace to your windows from outside by installing durable wood shutters. Put together the recycled wood slats flat, add back support to build vertical wood panels, will be your shutters. Install them with the best hardware. Details here redheadcand
9. Make Barn Wood Shutters from Pallets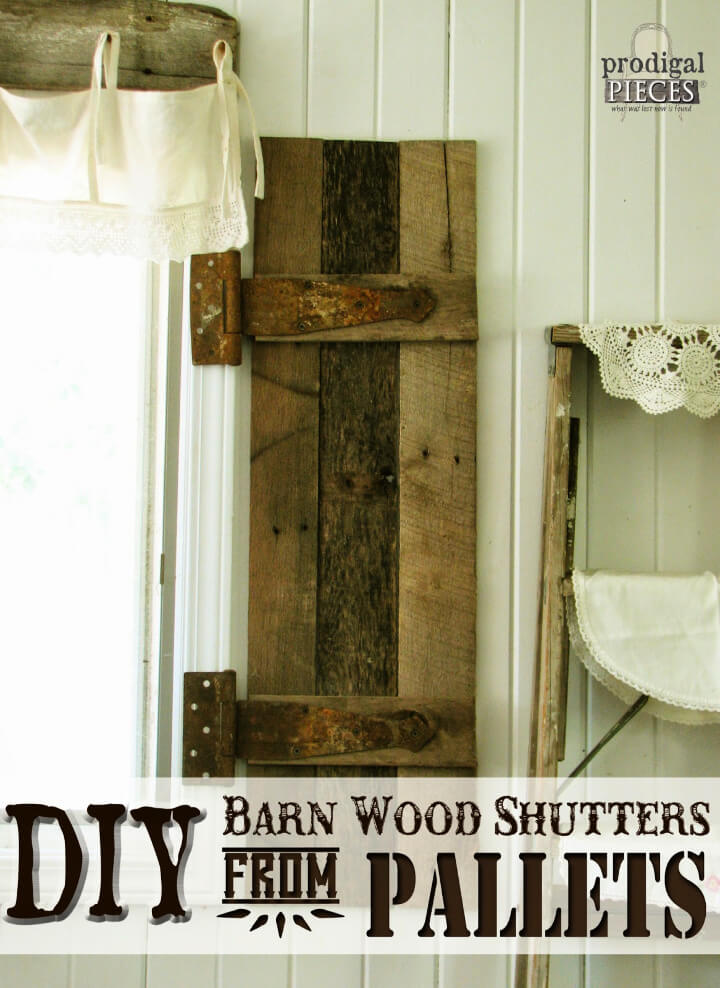 Free pallets would be a great choice to build lasting longer wood shutters at a zero cost price. See the rusticity of the pallet wood, updating the look of your chic white windows, blends in beautifully. A no-cost plan to get the shutters that are actually the window protections. Details here prodigalpieces
10. DIY Wooden Window Shutters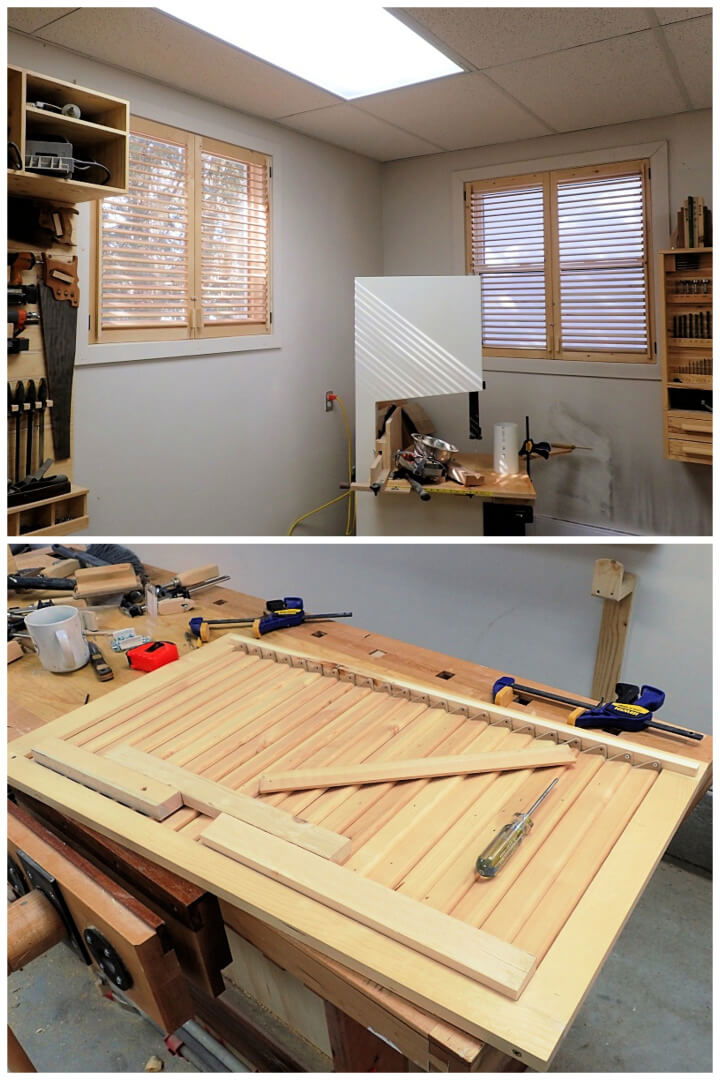 Build also the louver style wooden shutters with a bunch of wood slats, can be recycled from home. The horizontal slats or window rails can be set to any angle and hence to get control the room light and air. This slatted wooden window shutter is sure to add protection to your window side. Complete tutorial here ibuildit
11. How to Build Moveable Wood Shutters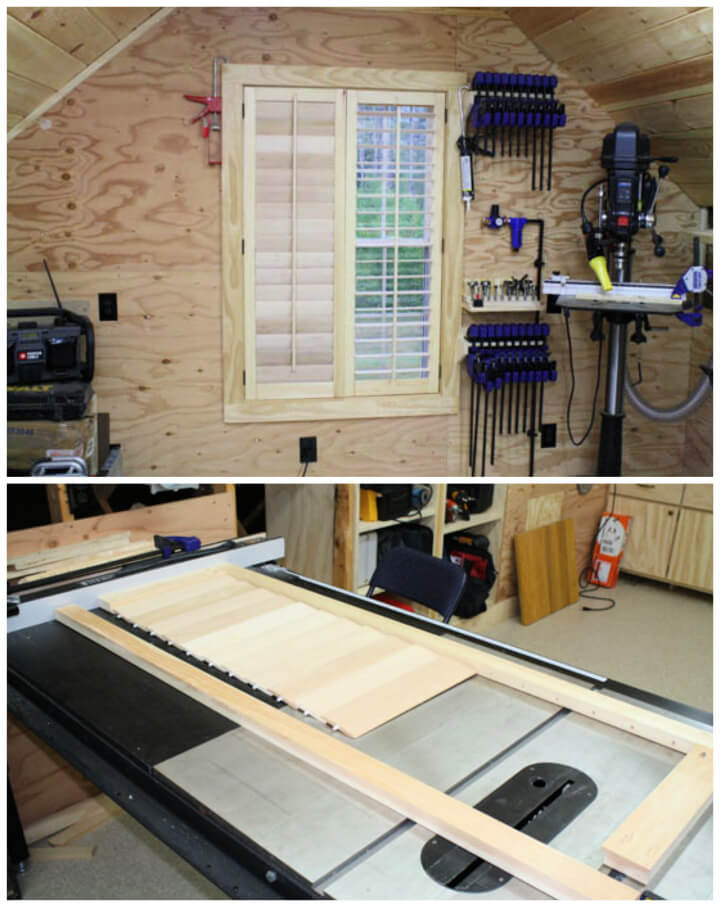 In the simplest forms, the window shutters are just the solid additional doors for the windows. But you can put more control in them by making them with moveable horizontal slatted rails. Peek into details of the given wood louvers; have vertical back support connected to all the horizontal planks that control the movement of all the blinds. Picture tutorial here homeconstruction
12. Shutters With Sailboat Cutouts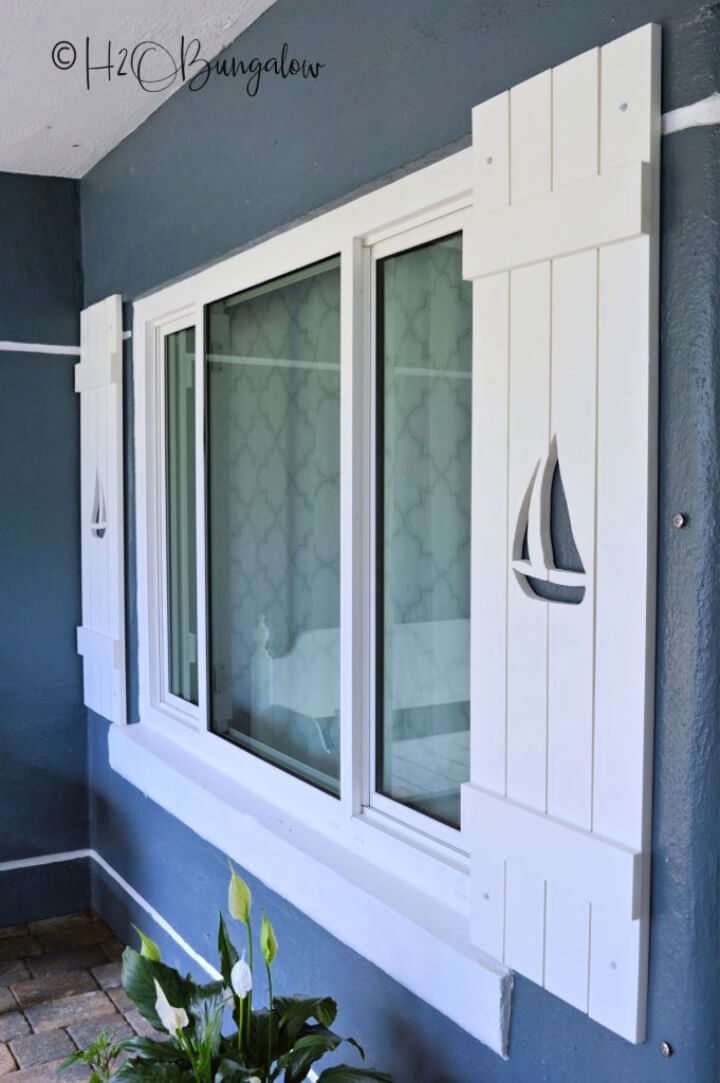 Go with your smart imaginations to build the shutters with custom decor themes. For a nautical touch, cut out the sailboat cutouts from your homemade window shutters. Cast a glance at the given samples, painted in chic white appeal. Complete details here h2obungalow
13. Farmhouse Style DIY Window Shutters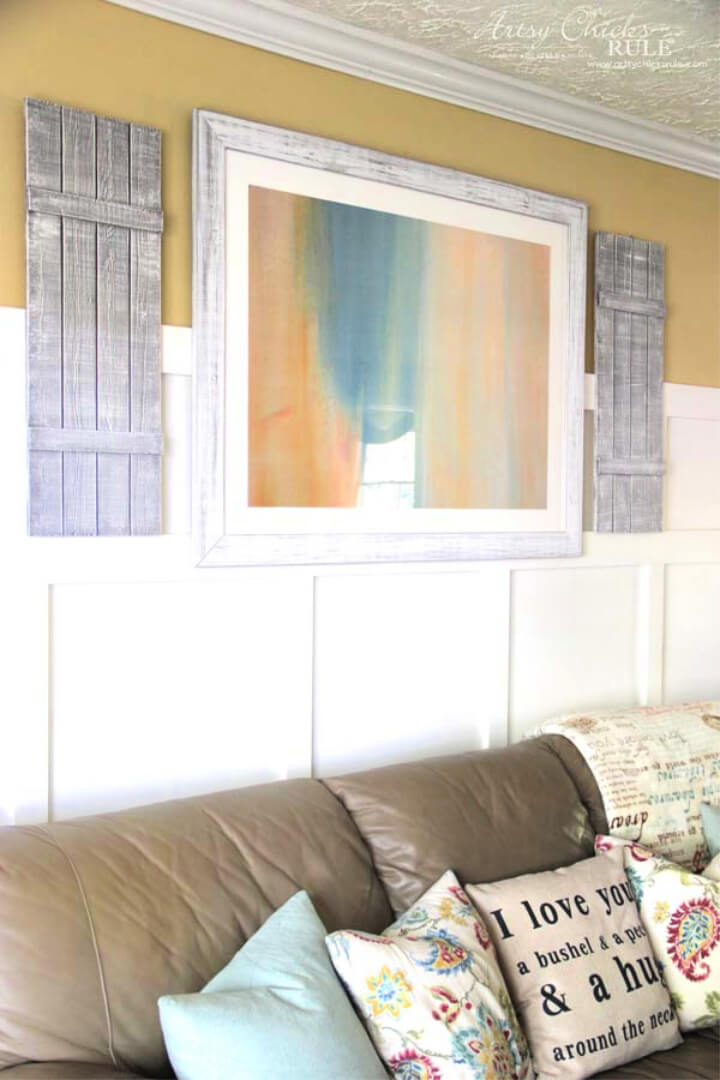 The wood shutters are a must-have for added protection to your delicate glass paneled windows. They can be selected in any decor theme to set the particular theme of your windows. Give a rustic decor treatment to your chic white windows by building these farmhouse style diy window shutters. How-to tutorial here artsychicksrule
14. DIY Outdoor Shutters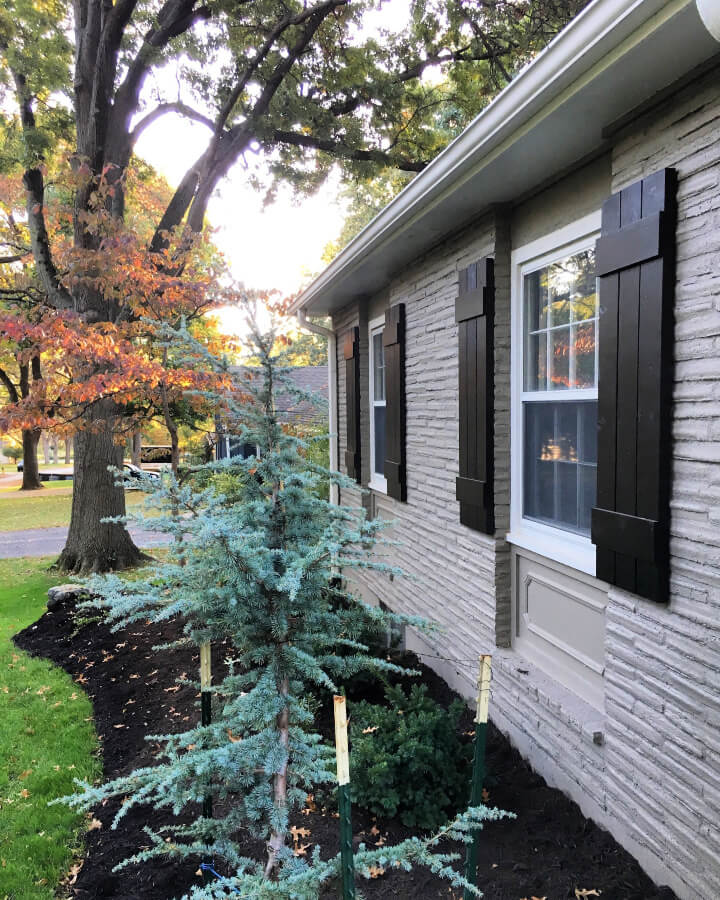 Set a dominant decor style of your windows with these stunning black window shutters. They will go best with every painted appeal of your windows. Build each window shutter with a flat stack of 3 solid wood planks. Don't forget to add back supports. A solid wood window covering. Details here mindfullygray
15. Gorgeous Barn Wood Shutters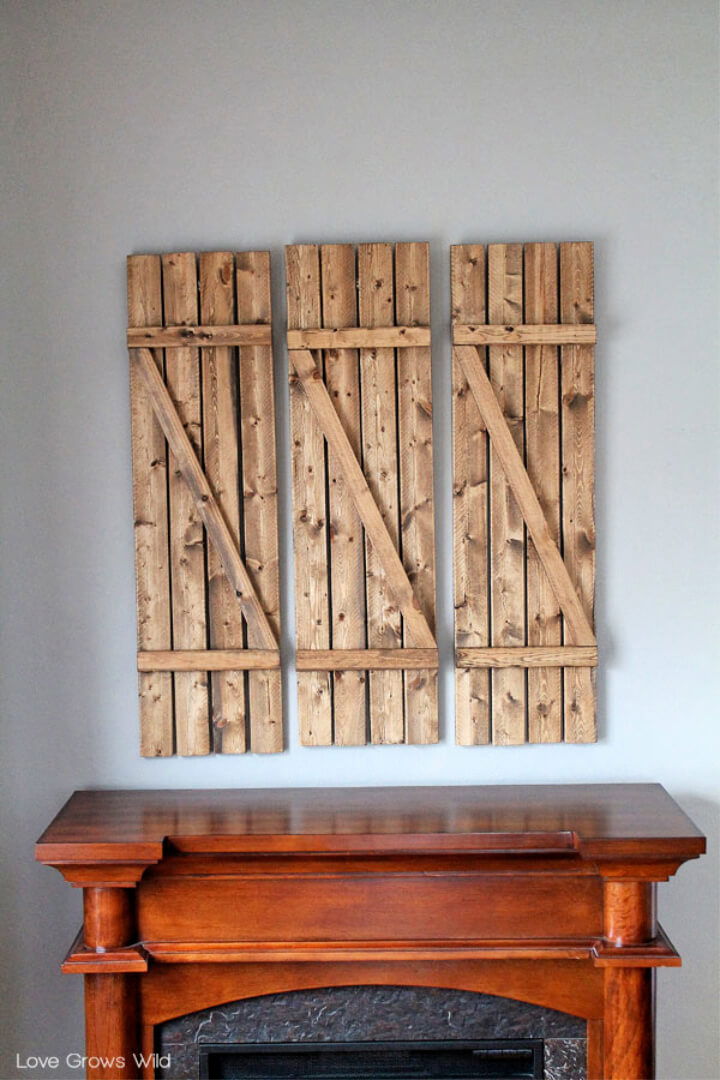 Think of getting some barn wood also to build stable and lasting longer wood shutters. They will be durable protection to your windows against harsh weather conditions like rain and sunshine. They will also raise the aesthetic appeal of your windows. How-to details here lovegrowswild