Greasy hair was never a trend, and trust me, it never will be one. However, we all face those bad hair days, so if you're looking for some last-minute hair goals, you are in luck with my 3 best DIY dry shampoo recipes for any hair color here. Though you can find many dry shampoos on market shelves, they are either filled with harmful, toxic substances or are white. Which, by the way, is a big no for my black hair. So, make your own dry shampoo for your hair in the comfort of your own house.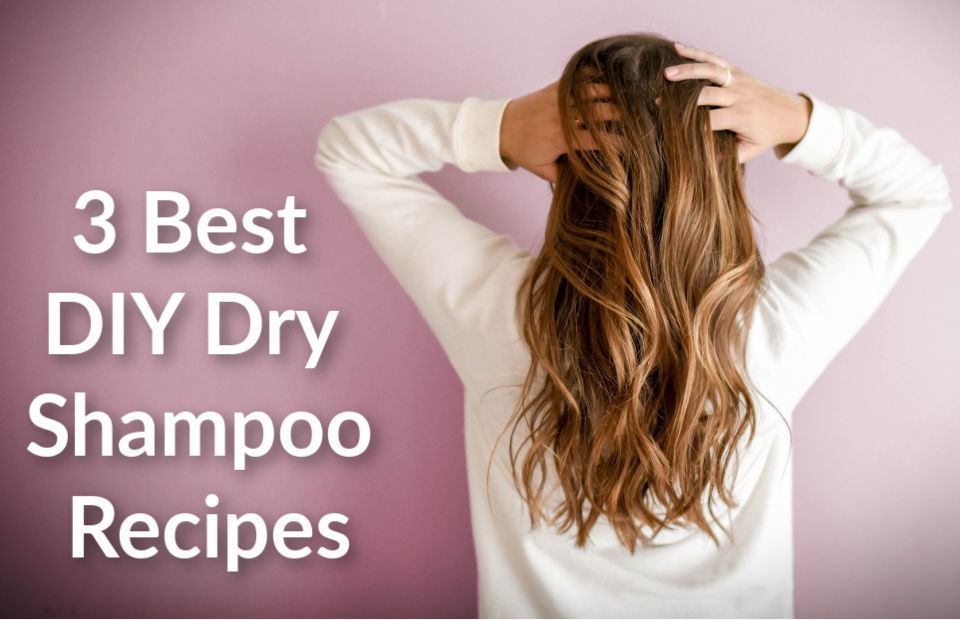 It's actually good for your hair if you wash them less. When you use shampoos and other hair products in excess, it can strip down your natural hair oils, and as a result, your scalp would produce even more oils to get that back! What do you think will happen then? You guessed it right! Your hair would be even more oily! Trust me, I've been there, done that. You can train your hair to adjust to your hair care routine. Read on for more information!
1. DIY dry shampoo for dark hair
I remember being in middle school and hearing about dry shampoo for the first time. I wanted a quick fix to reduce the oil in my hair after my P.E classes. My friend (who has blonde and beautiful locks) recommended a dry shampoo brand. Well, guess what? I used it right after my P.E class and got made fun of ( you know how middle school is) for the rest of the day.
So, like I was saying, my biggest problem with the shelves' dry shampoo was either the substances used in it. Or the white powder, which gave away my secret. So, I tried a few products, some mixing, and matching. Then I came across this perfect recipe.
My research started with some absorbent powders, and then I found just the ones that worked best for me!
My ingredients included:
Arrowroot powder, or you can have cornstarch powder too.
Activated charcoal
Cocoa powder
I mixed all these ingredients together in a container and used my old makeup brush. The key is to apply in the roots, so all the excessive oil gets replaced. I don't comb or brush afterward, and my hair gets that absolute fluffy and fresh look.
My dark hair and my DIY dry shampoo are certainly the perfect blends together!
2. DIY dry shampoo for light hair
If you have light hair, you might have never had much trouble with dry shampoos. I mentioned above how my friend with blonde hair could use any brand's dry shampoo! Nonetheless, I'm going to talk about two ways to make a DIY dry shampoo for light hair. It's good to make these at home instead of using those chemical-filled products from the store.
1) Baby powder
Does that sound super simple? Yes, all you need is baby powder. It's cheap and a really effective method to get rid of the oil in your hair. Do you feel lucky yet? If you think about it, baby powder is just like dry shampoo – it's a powder which will absorb the oil in your hair. Then why does it not work for black hair? Well, that's simply because it's white and it will show through darker hair. Whereas, on lighter hair, it won't show through. You should always carry one of these in your bags – I would recommend you to get a smaller, travel size version of it to keep it in your bag.
2) Cornstarch and dryer sheets
Another very simple and effective way to remove the oils in your hair. There is not much detail to us – just apply it to your scalp and make sure to get all the oily parts.  It's also white, so it will not show through blonde hair or just lighter tones. Cornstarch is an excellent hair absorber, but some of my friends also use dryer sheets along with corn starch and swear by this trick! You can also try it out for yourself and see if it works. After all, everyone has a different hair type, so something that works for them might not work for you. Just give it a try!
3. DIY dry shampoo spray
Let's be honest, you can't get that professional feel with using powder and a makeup brush. If you've ever been to a hairstylist, they add dry shampoo to your hair to add some volume and texture. They use expensive dry shampoo sprays, which look super cool and fun. Using powder instead of spray is very inconvenient as you can't just carry it around and put it into your hair without making a mess. On the other hand, a shampoo spray would not make a mess and will be super easy to carry in your purse.
How can you make it for all hair types and colors? These are the ingredients I used for my holy grail shampoo!
Rubbing Alcohol or Vodka
Arrowroot powder
Water
Spray Bottle
Arrowroot powder is the only ingredient that you might have to look for at many different stores. It's not easily available in every market so it would be better to just order it online and save yourself the hassle. I ordered mine only from Amazon, and it worked pretty well. I placed all the ingredients in my spray bottle and then shake, shake, shake!
4. DIY Dry Dog Shampoo
My dog is a real sweetheart, but his alter comes out when it's time to take a shower. Maybe he has a water phobia, or maybe everyone faces this problem with their dogs? Alright, part of the problem might be the breed – I have a husky, and huskies are just super dramatic! This one time, right after his shower, he jumped into the mud and got dirty again. This is why I had to save myself the hassle and make DIY dog shampoo that would keep him clean. What's better than a dry shampoo?
Cornstarch
Baking Soda
Essential Oil
Container
Funnel
You might already have all of these ingredients at home. Adding an essential oil is completely optional, but it's really going to help add a nice scent and that *clean* feeling to your dog. Use a fragrance that matches the scent of your house. It's also important to add very little of it as too much can be stripping to the natural hair oils.
How to use dry shampoo
Dry shampoo works really well on second-day hair, third-day hair, or fourth-day hair. However, you can also choose to use it on freshly washed hair to add some volume and a nice scent. Apply it to the greasy area on your hair and wait for the oils to absorb it. Run your fingers to mix everything together. If it's a spray version, just spray it from 3 inches away.
How does dry shampoo work
Dry shampoo is usually in the form of powder. If you've applied powder to oily skin, you would know how it absorbs everything and makes your skin look flawless. Similarly, dry shampoo's powder particles absorb the oils and leave your hair oil-free and grease-free. It also helps add volume and lift the hair up by adding some texture to the hair.
So, what are you waiting for? Your perfect #HairGoals look lies just a few dry ingredients away! Get started, already.