Anyone looking to purchase their first sewing machine knows how difficult it can be to choose the one right for them. There are a variety of different models and each of these models has its own features—features that the beginner may or may not need. The end result is the beginning sewist just ends up purchasing the same model that they used before or perhaps a model that a friend or family member suggests to them, and this could end up limiting them and preventing them from expanding their sewing.
To help beginners sewist solve this problem, we've decided to address the issue head-on by not only covering some of the basics that are the most important when they're choosing a new machine, but also some of the top brands and the features they offer the beginner. This will help the beginner sort out the brands, features, stitches, and price ranges and emerge with a model that works the best for their needs.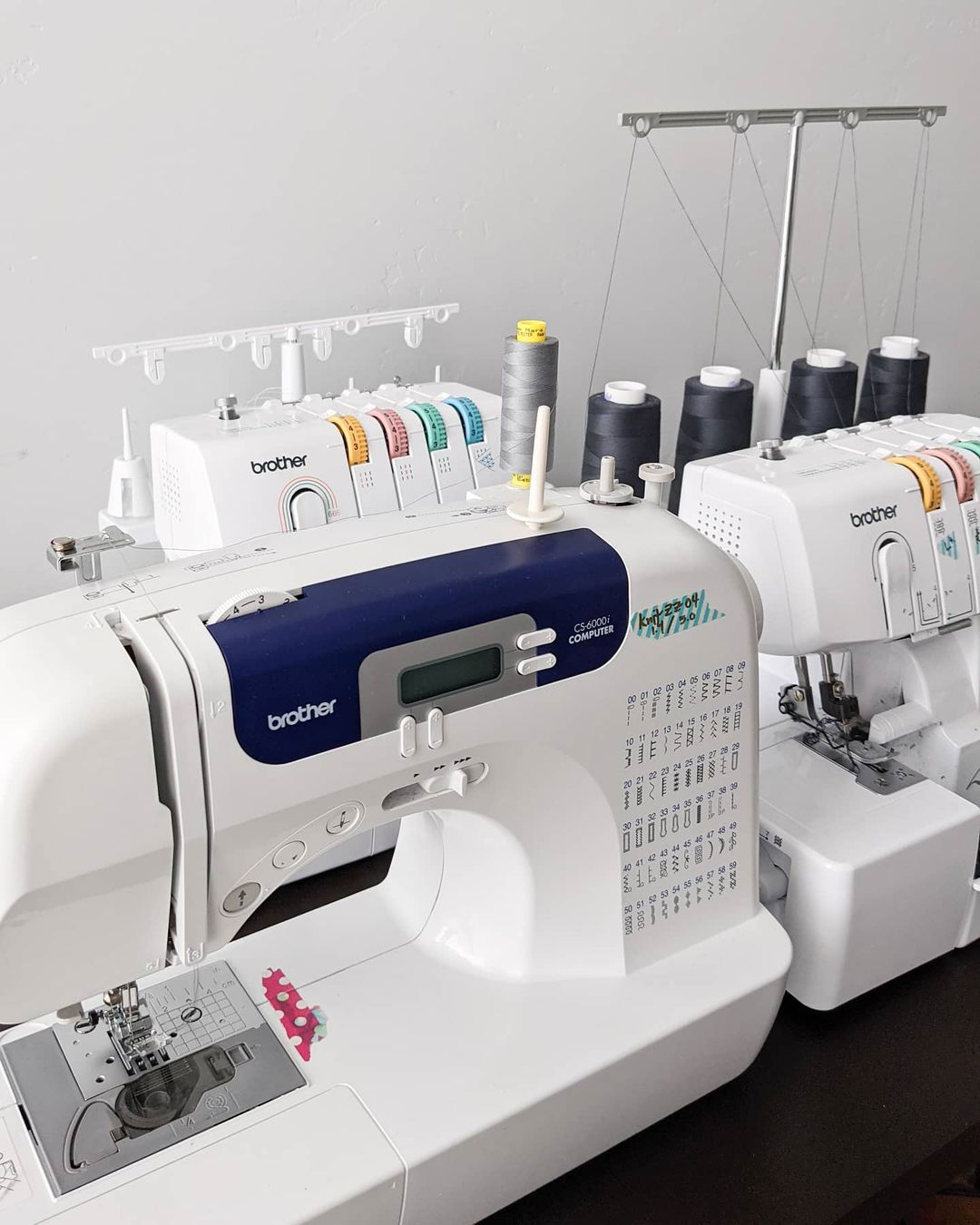 What Beginners Should Look For In A Sewing Machine
There are several features that beginners are going to want to think about carefully before they purchase their new machine. The following features are a great start for beginners looking to purchase their first machine.
Stitches
Although it seems like there's an endless array of different types of stitches, the beginner shouldn't worry about many of the advanced stitches found on many machines. All they really need to sew well is a Straight Stitch and a Zigzag Stitch. Those two basic stitches will give the sewist the ability to sew just about anything. Once they've gained some proficiency with those two stitches and need to purchase a more complex machine, then they can look for a machine that can do more stitches.
Of course, those two basic stitches only form the foundation for the sewing machine. There are other types of stitches that the sewist might want their machine to have besides the aforementioned Straight and ZigZag Stitches. There are also Buttonhole Stitches, Stretch Stitches, Blind Hem Stitches, and Utility Stitches. Let's examine each of these more closely.
Straight Stitches
When choosing a straight stitch, it should be made sure that it's adjustable from 0mm to 5mm. The zero setting allows the sewist to lock stitches, and the 5mm stitch allows the sewist to gather. For most jobs, however, the sewist is probably going to need to keep the machine at a 2.5mm stitch.
ZigZag Stitches
ZigZag stitches on the machine should be able to be adjusted in both stitch width and stitch length. That will enable the sewist to accomplish a wider variety of different jobs.
Stretch Stitches
This type of stitch is really only needed by sewists who are working with knits. As their name suggests, they allow the knit to stretch with movement and do so without popping the seam. Of course, the same can be done with a zigzag stitch, but a stretch stitch is specifically designed to tackle this issue and is, therefore, better suited for the job.
Buttonhole Stitches
Some people might be reading this and wondering what the difference is between a buttonhole stitch and a zigzag stitch. And the answer is simple. Buttonhole stitches are automated, while zigzag stitches are not. Most machines that have a zigzag stitch will have a buttonhole stitch, but there are a few machines that don't.
Utility Stitches
These are basically decorative stitches, but they can also be used for securing seams. The most common utility stitch is the stretch stitch, which we covered above, but there are other utility stitches. If the sewist doesn't plan on securing seams or doing any form of adornment, then these stitches aren't necessary for most jobs.
Blind Hem Stitches
The name of this stitch says everything a person should know about how this stitch is supposed to be used. It's designed so that the sewist can use it to create hidden hems on clothing, so if the sewist isn't planning on doing that type of sewing, then this stitch isn't needed.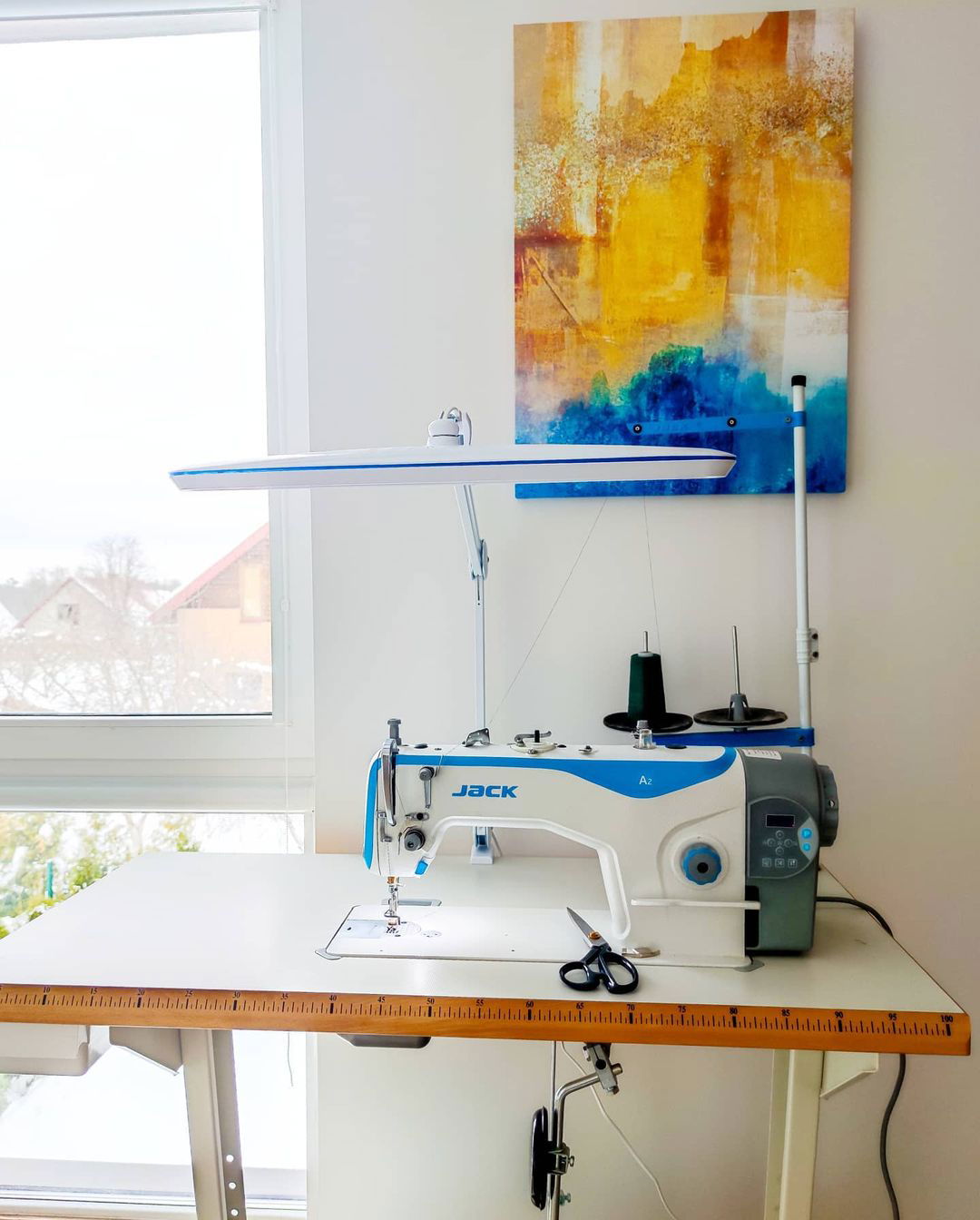 Additional Features To Consider
Once the sewist has rounded up the stitches they want their machine to have, it's time for them to turn their attention to some of the features they will want their machine to have. Below is a round-up of some of the most common features found on sewing machines.
Needle Threader
Most sewing machines are going to have a needle threader of some sort, the type of threader will be determined by whether the machine is a budget or high-end model. High-end models tend to have fully automatic threaders, while budget models tend to have semi-automatic threaders.
Adjustable Speed Control
Adjustable speed control can be a blessing to most beginners but is usable by everyone. It allows the sewist to change the speed of their sewing so they can tackle both easier to sew products and harder to sew products.
Automatic Thread Cutter
This feature should be available on most sewing machines, but there are some models that don't have it. As the name implies, this feature cuts the thread for the sewist.
Knee Lifter
A knee lifter is a feature that's becoming more and more common. It allows the sewist to lift the presser foot without having to move their hands off of the fabric to do it. It's especially useful for navigating sharp corners while sewing.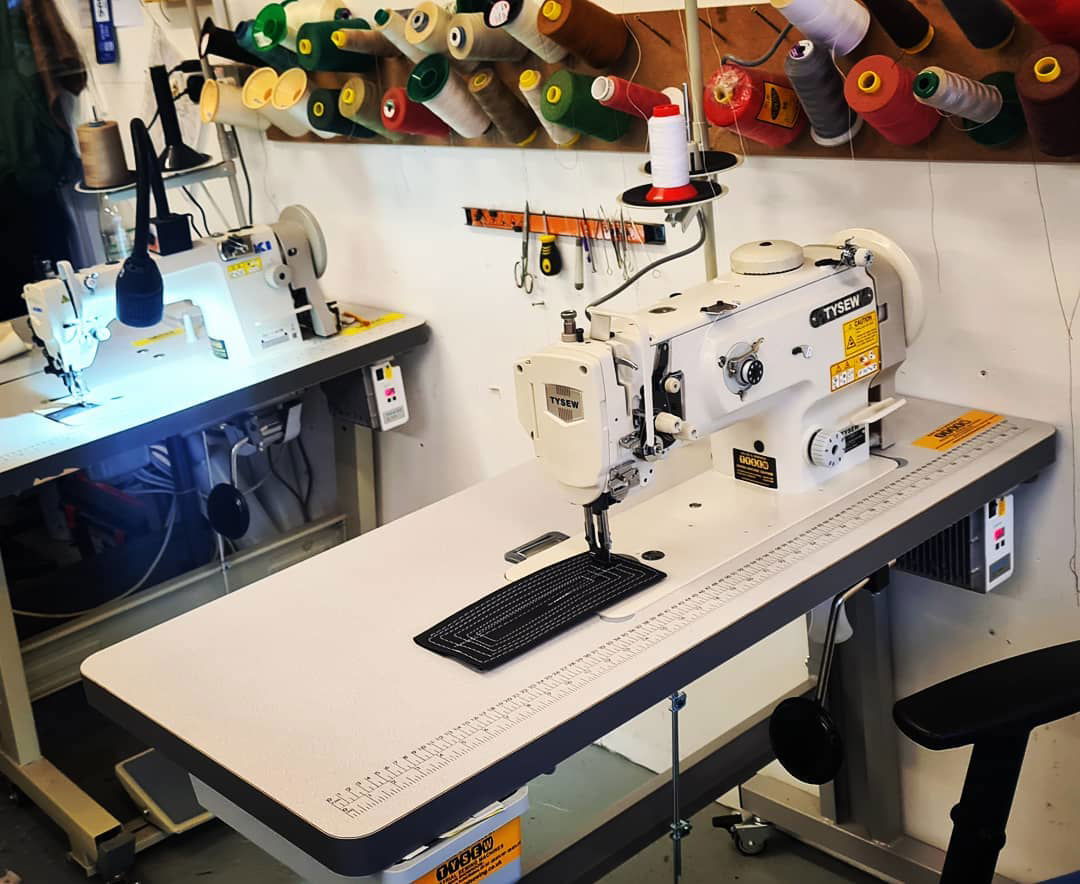 Mechanical Vs. Computerized Machines
Only a few short years ago, computerized sewing machines were only available for industrial applications. Fortunately, that has changed and computerized models are now more broadly available. Computerized models tend to cost more, but they also tend to be better made and are generally easier to use. Mechanical models don't cost as much but require a lot more skill to use. They also require more maintenance than computerized models.
The Machine's Free Arm
Although the Free Arm is a standard part found on many sewing machines, many novice sewists aren't familiar with it. It's a part that is only connected to the machine from the back. It allows the sewist to slip a sleeve onto it so that it can be inserted under the needle. The Free Arm is usually under an accessory tray that has to be removed first before it's used. As we've said, most machines have this part, but many beginners aren't familiar with it. The Free Arm makes it a lot easier to work on projects such as sleeves or socks.
The Price Of The Machine
Another thing that the beginning sewist is going to want to consider is the price of the sewing machine. Although it might be tempting to purchase the most expensive model with the most features, it can end up being a waste of money if you don't use those features. The sewist should purchase the model that has the features they need, not the one they think is the most prestigious.
Choosing From Among The Best Sewing Machine Brands
Once the novice sewist has chosen the features they're likely to need, they will then want to decide on one of the many brands that are sold nowadays, and this can be as difficult for many people is deciding on the machine's features. That's why we've decided to list some of the best sewing machine brands, along with a brief explanation of each one, so that beginning sewists can choose the model that's best suited for their needs.
Brother
Brother sewing machines are considered to be some of the most versatile, and easiest to use models available. They have inexpensive models such as the JS2135 or VX1445, and they have high-end models such as the ST371HD.
Brother XR9550 (Best Overall Model): This machine has 110 built-in stitches in the utility, decorative, and heirloom stitching categories. It also has a built-in LCD, automatic needle threader, and a fast needle threading system.
Brother CS7000X (Best Beginner Model): This model has an automatic needle threader, seven one-step auto-size buttonholes, and has 70 built-in stitches. It also has a larger workspace for working on projects such as quilts.
Singer
Singer sewing machines are often considered to be the best in the business. They make both computerized and heavy-duty models, as well as models designed for sewing, embroidery, or quilting.
Singer 7258 (Best Overall Model): This computerized machine has 100 built-in stitches, 76 decorative stitches, and an automatic needle threader. It's also backed by a 25-year limited warranty.
Singer 4423 (Best Beginner Model): This sewing machine has 23 built-in stitches, an automatic needle threader, and can sew at a speed of 100 stitches per minute. It also has a 25-year limited warranty.
Janome
Although this brand of sewing machines isn't the least expensive one available, they do make some models that fall in the budget sewing machine category. The machines they make are good for people who do a lot of decorative or craftwork.
Janome HD3000 (Best Overall Model): This model features a one-step buttonhole, 18 different stitches, a reverse-stitch level, and a built-in needle threader. It also features presser feet that are snapped-on and a foot pressure adjustment.
Janome 2212 (Best Beginner Model): This sewing machine is a mid-budget range, and is treadle powered. It features 12 built-in stitches, a four-step buttonhole, and a stitch width adjustment.
Bernina
Bernina sewing machines are also designed with craft designers in mind. These machines do cost more than comparable models, but they do make some very fine machines. It's a Swiss company that's been making quality sewing machines for quite a while now.
Bernette 79 (Best Overall Model): This model is a bit expensive, but it is equipped with advanced features such as a 5-inch color touchscreen, 500 built-in stitches, and a dual fabric feed. It also has a programmable foot control.
Bernette 77 (Best Beginner Model): This model also has a 5-inch color touchscreen, 500 stitches, and 17 different buttonholes. And it's equipped with a programmable foot control, and a dual-feed. It does cost less than the Bernette 79, however.
Viking
Viking is a Swedish sewing machine manufacturer that was previously known as Husqvarna. What sets these machines apart from other sewing machines is that they simplify the sewing process, yet still manage to put quite a few tools in the sewist's hands.
Viking Sapphire 875 (Best Overall Model): This sewing machine has plenty of bells and whistles including 175 built-in stitches, dual-LED light, 5-speed levels, and 7 one-step buttonholes. It also has a built-in needle threader, a fix function, and a pattern restart.
Viking Emerald 116 (Best Beginner Model): This is a basic, solid, and very quiet sewing machine. It has 16 built-in stitches, a one-step buttonhole, a drop feed, and a thread cutter. It also has an adjustable presser foot and an onboard ruler.
JUKI
JUKI sewing machines are designed for household use as opposed to industrial or heavy craft use. They make a variety of different machines—including machines that are suitable for making quilts, for household tailoring, as well as smaller lock sewing machines.
JUKI HZL-DX7 (Best Overall Model): This sewing machine features 277 built-in stitches, a box feed system, an 8-inch throat. It can also deliver up to 1,050 stitches per minute with a slider speed control.
JUKI HZL-F600 (Best Beginner Model): This computerized sewing machine features free-motion sewing, is equipped with box-feed technology, and has 16 buttonhole types.
As it can be clearly seen from our brief overview of some of the features that beginning sewists are going to want to consider as well as our look at some of the more popular sewing machine brands and models, there's a lot for a beginner to consider when shopping for a new sewing machine. A lot of it can seem overwhelming at first, but we hope that we have simplified the process for anyone reading this article. There are quite a few great machines for beginners to consider, and they're not difficult to find if the consumer knows what they're looking for in a sewing machine.