If one of your New Year's resolutions for 2021 is to finally sort through your wardrobe to dispose of items you no longer use, you should never forget to sort through your bathing suits. If you've been seeing yourself wearing the same swimsuits for the last three summers, it is time to upgrade your collection to add variety like those you can find at Dainty Jewells. However, if you don't want to dispose of your old swimsuits, you have to find a new use for them. If you wish to reuse your old swimsuit fabrics, here are some creative ways to give it new life: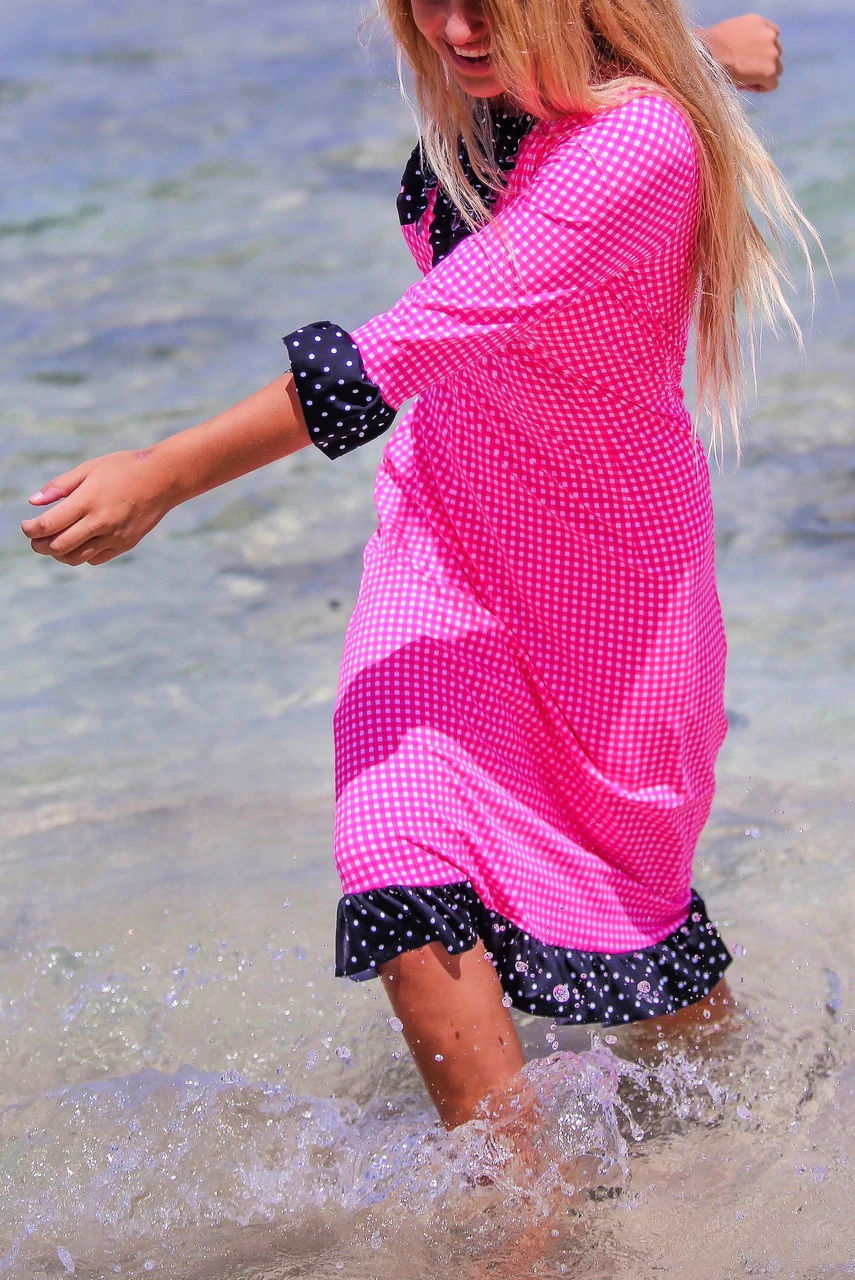 1. Transform a One-Piece Into a Bag
If you have a one-piece swimsuit, you can make it into a tote bag for your essentials the next time you go to the beach. Sew up the leg holes, and use the strap to carry the bag over your shoulder. It is an eco-friendly yet stylish way of carrying your stuff around. Not only does it serve as your beach bag, but you can also use it as your wet bag for your new bathing suit after a day at the beach.
2. Cut Into Decorative Wraps
If you want to add a little zest into your dull home items, you can use your old swimsuit as decorations. Cut your old swimsuits into thin strips that you can tie almost anything that you want. If you want to add a pop of color to your mason jars, you can use your bathing suit wraps. You can also use them to give life to your garden pots.
3. Make Baby Doll Dresses
If you have a little one who likes to dress up their dolls into fancy clothes, you can make your DIY baby doll dresses. You can come up with tons of designs, such as a mermaid tail or a mini bathing suit.
4. Sew Pillow Covers
No matter what swimsuit design you have, you can repurpose it by sewing it into an excellent pillow cover. All you need are the bathing suit fabric and inside stuffing. If you have tons of scrap swimsuit ties, you can use them to serve as the stuffing. You can start with small throw pillows for your car before trying out bigger pillows.
5. Create a No-Sew Scarf
Swimsuits are also great for creating a scarf. You don't need to have any sewing skills to make this one. Start by laying the swimsuit flat on the table. You can use a paper plate to trace about eight to 12 circles, then cut them into spirals before stretching the fabric and laying the pieces together.
6. Craft a Quilt
You can also use your old bathing suits for your quilt project. Simply cut them into squares and sew or glue them onto a sturdy backing. If you cannot make a quilt, you can use these squares as patches.
7. Make Dainty Headbands
With the elastic fabric used in bathing suits, you can fashion it into some stylish headbands. Cut them into strips and sew the ends together. You can put additional accessories, like a DIY bathing suit flower piece or pom poms to add flair to your headbands.
8. Tie a Jump Rope
Make an eco-friendly jump rope for your children by cutting your old bathing suits into strips and tying them together. The great thing about this DIY project is you can easily adjust the length depending on your child's preference and height. It is a craft project you can do with your kids at home.
There are tons of projects you can create with your old bathing suits. Aside from donating them to institutions, you can give them a different purpose through the above mentioned options.