Ultra-Rustic Pallet Bench: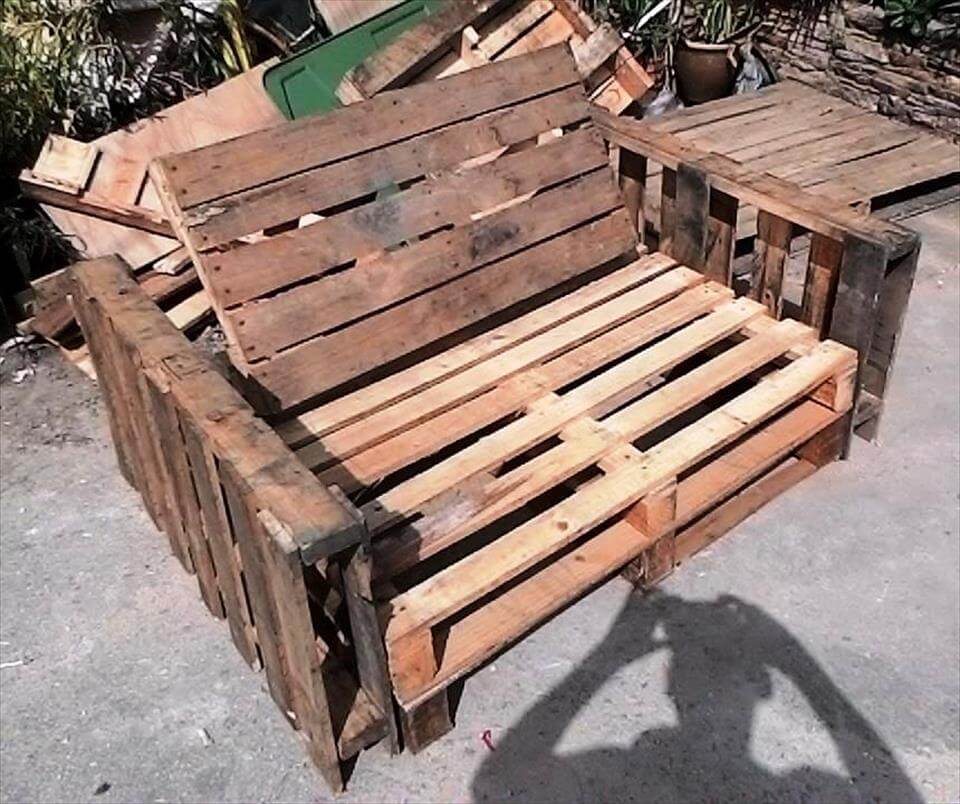 Decide uncut pallets also to build large and lasting longer wooden seats, this ultra-rustic outdoor bench is a mind-blowing example here!
Pallet Coffee Table with Metal Hairpin Legs: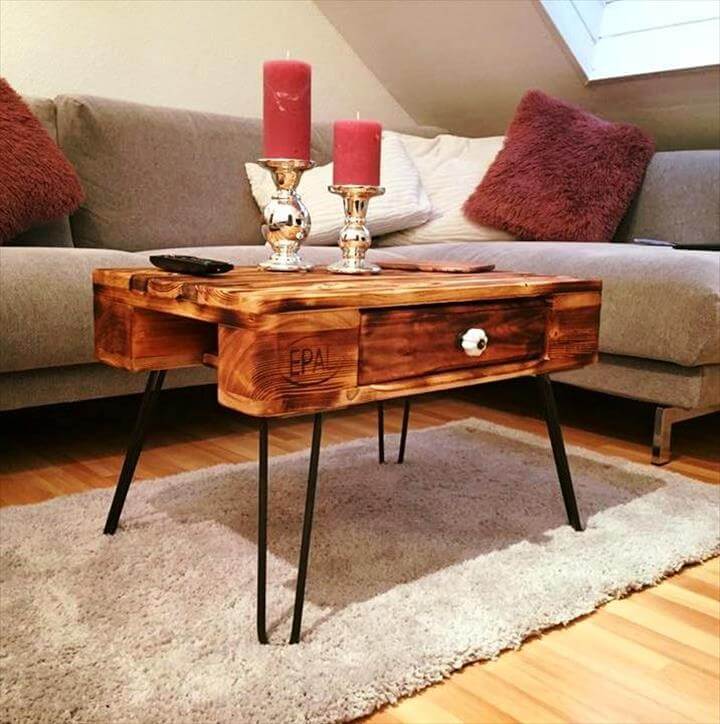 A mini pallet skids with a drawer added to its empty space, has been elevated on metal hairpin legs for a industrial looking coffee table! Metal legs comes on an angle for all art style look of coffee table!
Sleek Pallet Coffee Table: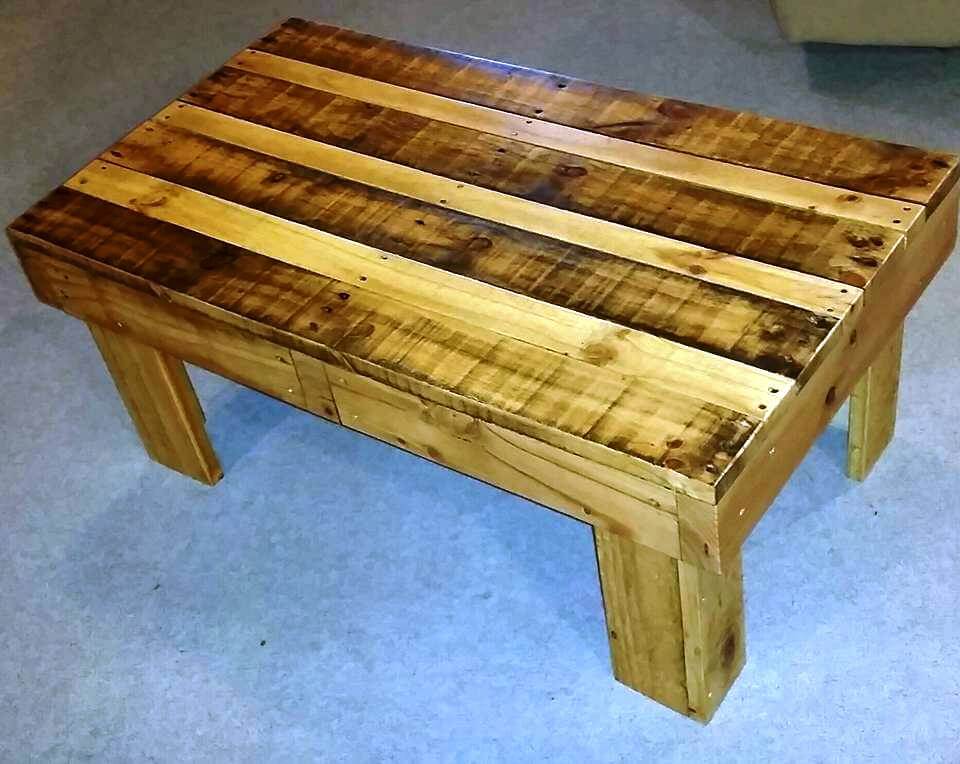 A big number of people is using pallets for building stylish wooden tables, the most used furniture item, here is beautiful coffee table shared as a precious sample!
Pallet Table with Matching Bench: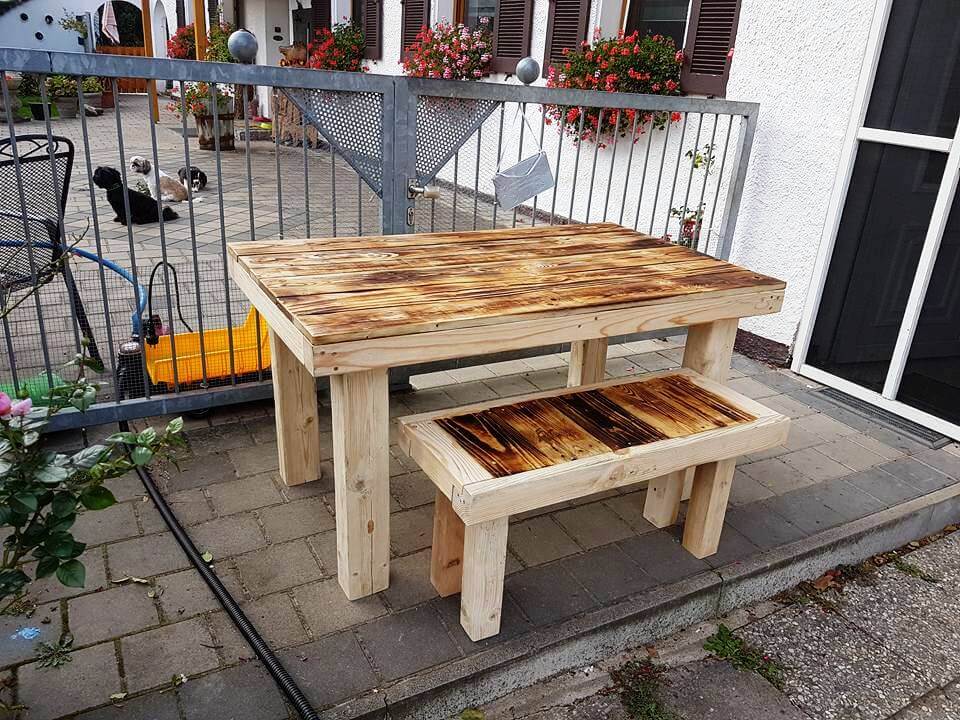 Building also custom dining and party furniture for your outdoors, this solid wooden table with matching bench is damn good for both outdoor night dinners and patio snack parties!
Wall Hanging Pallet Toilet Paper Roll Holder: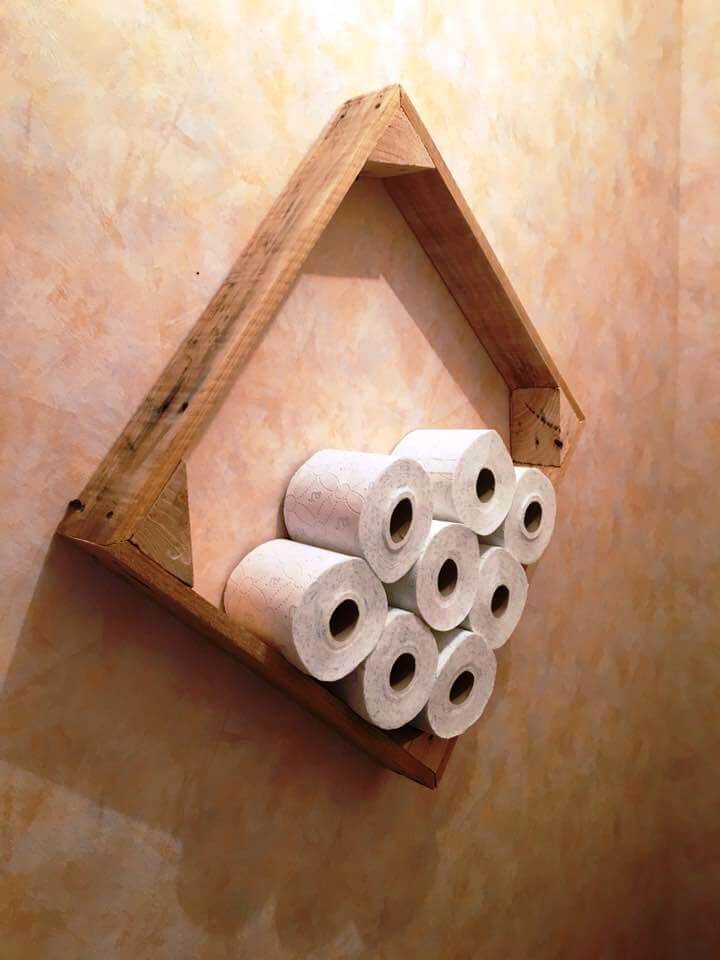 Plan slats of pallets for building custom wall organizers and also coat hooks, this hollow square shape frame has been installed to a bathroom wall for holding toilet paper rolls!
Pallet Snowman Decor: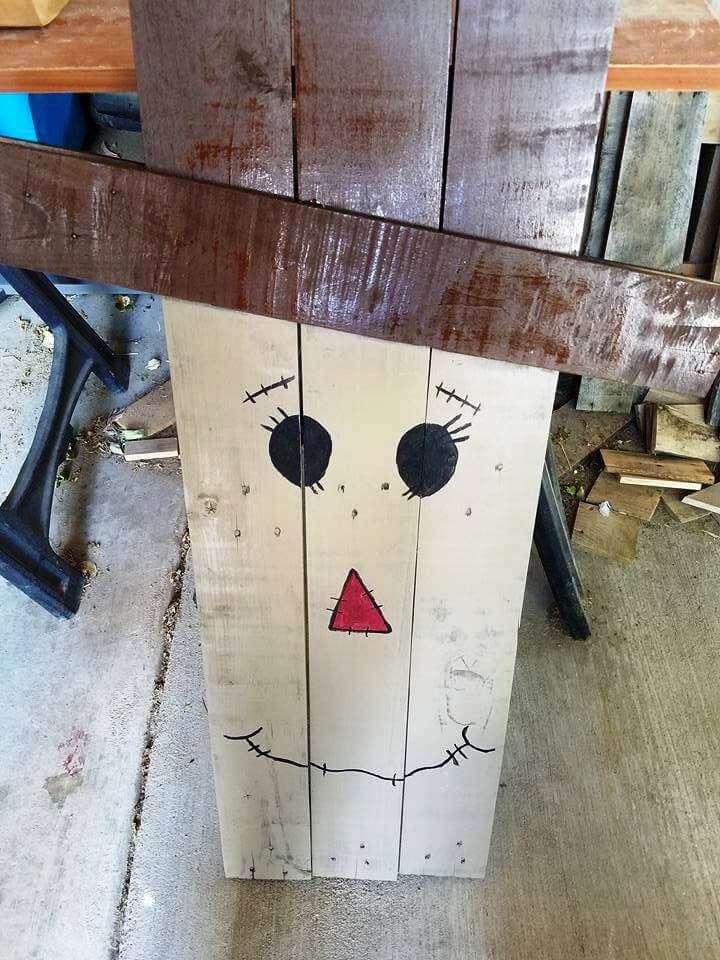 Perfect decor for the snowy residences or areas, a precious wooden snowman wearing black hat, made by using 4 pallet slats and respective paint colors!
Pallet Garden Wishing Well Centerpiece: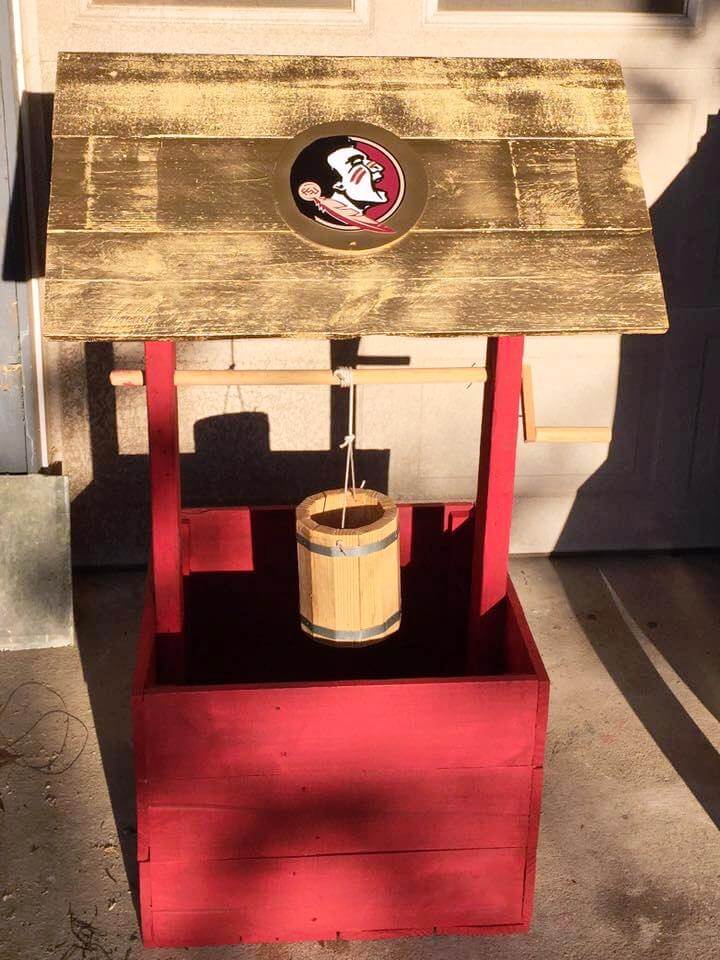 A highly praiseworthy garden decor, wholly crafted using slats of pallets, a precious garden wishing well, comes with red chalk painted lower portion!
Pallet Price Chart for a Shop: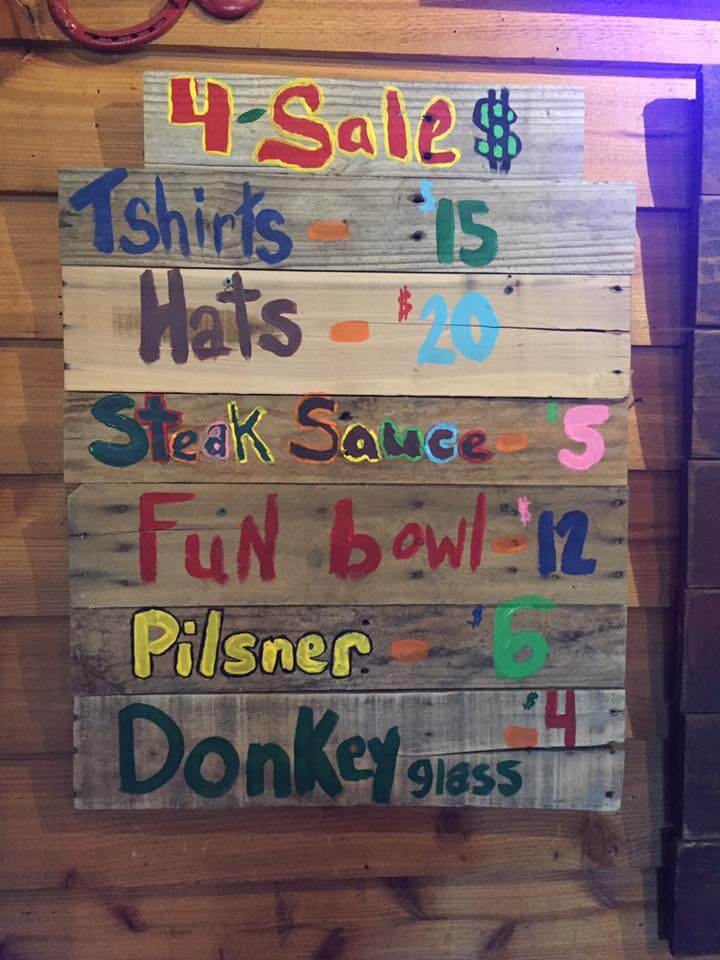 Put together a few boards of pallets and just write custom notations, letters or quotes over them to get them as fancy wall art pieces, here is a price chat built from pallets for a sale shop!
Pallet Square Coffee Table with Inside Storage: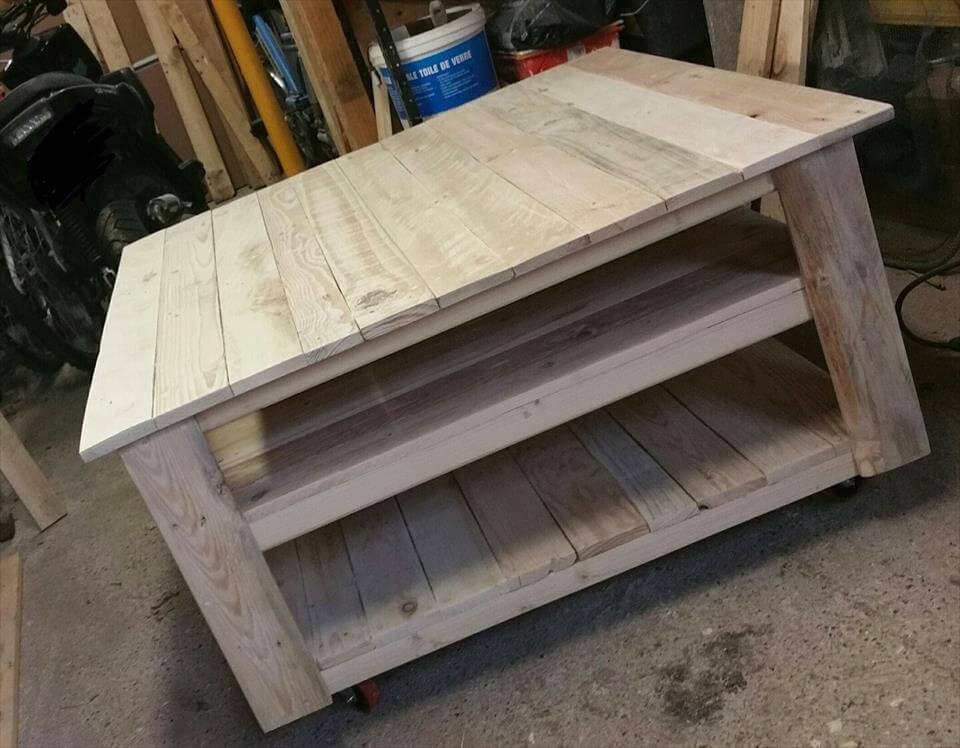 Here is a stylish wooden coffee table with built-in secret compartments for storage, a lovely furniture creation done with individual planks of pallets! Have been made look industrial by installing red casters to bottom side of it!
Pallet Trash Bin:

Build amazing wooden bins to store the recyclable items of home, retired home stuff and also for storing home trash or garbage! Here is a beautiful pallet trash bin with inside covered with black plastic bag and also comes with a removable lid that is having a handle on its top!