If you have kids, chances are you have outdoor toys strewn about your yard. It can be a pain to pick up and organize them constantly, but it will be a breeze with these outdoor toy storage ideas! With a little bit of DIY creativity and some old stuff, you can easily build your own outdoor toy storage solution to keep your yard looking neat all summer long.
Outdoor toy storage is a must for any family that loves to spend time outside. Follow these outdoor toy storage ideas to help you store all of your family's favorite outdoor toys. We have collected the 15 best DIY outdoor toy storage ideas that are creative and clever ways to keep your yard tidy and organized.
Here are some great DIY outdoor toy storage ideas to get you started:
1. Build a simple wooden crate for easy toy storage.
2. Turn an old coffee table into a toy box with a few modifications.
3. Repurpose an old dresser into a toy storage unit.
4. Make a PVC pipe toy holder keep everything organized and off the ground.
5. Create a hanging net storage solution for balls and other small toys.
With these easy DIY outdoor toy storage ideas, you'll have your yard looking neat and tidy in no time!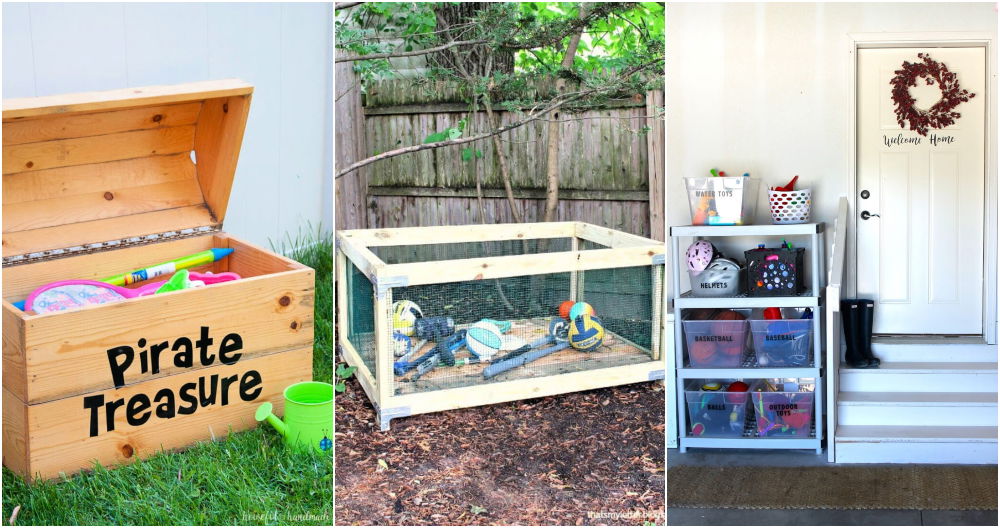 All these outdoor toy storage ideas mentioned below are not just darn easy to make, but they are also insanely inexpensive. Plus, you can literally inspire your kids to manage and organize their toys independently with our selected treasure chest DIY outdoor toy storage ideas! Because kids love treasure chests! From portable DIY storage options to magic curtain toy storage ideas, we have got it all here. Let's just dive in and fall in love with your pretty organized garage and backyard!
1. Build an Outdoor Toy Storage Bench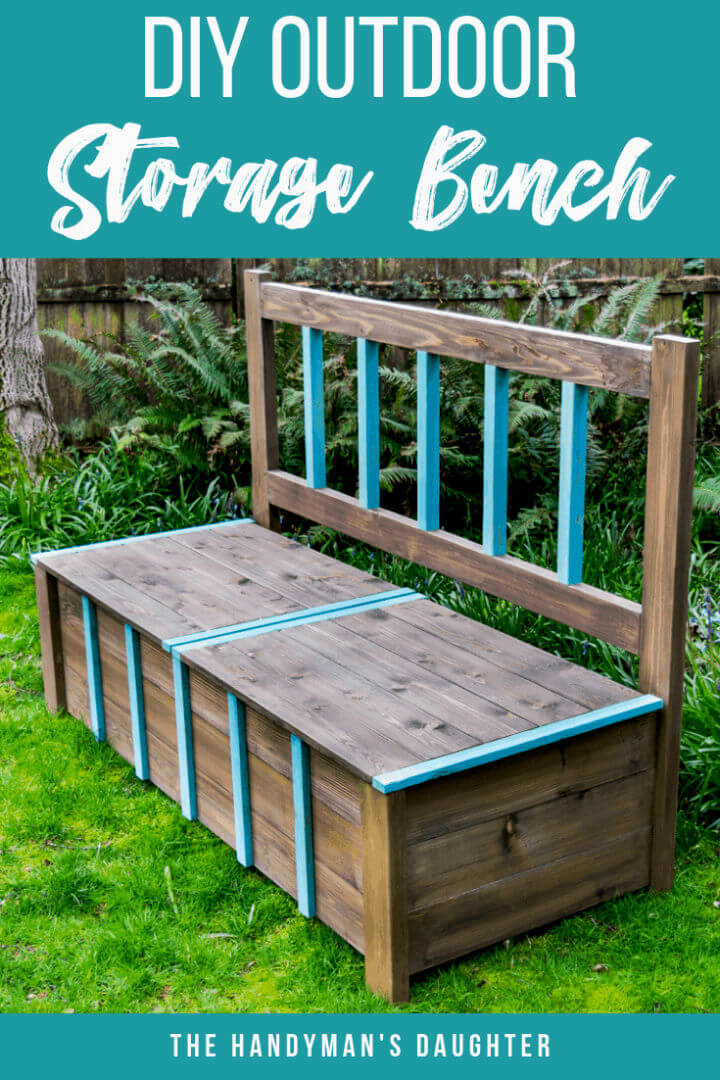 Are you looking for out of the box ideas to cover your backyard clutter? Check out this magical box which will be perfect for managing all the balls, bats, and outdoor toys. Meanwhile also providing ample seating space in the form of this bench. thehandymans
2. Floating Pool Noodle Toy Bin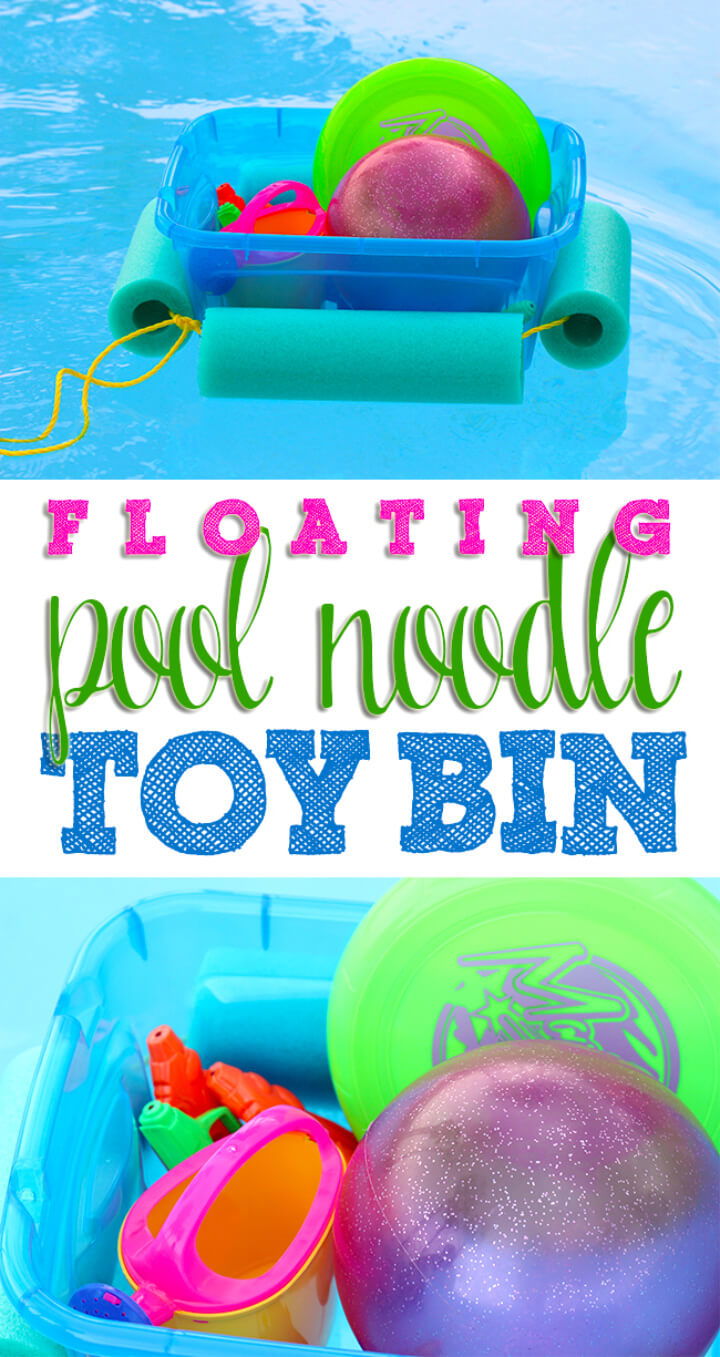 For the pretty jammed up pool days, you cannot keep managing the pool toys after every three or four hours. Minimalize the effort and pain with this darn cool floating pool noodle toy bin. You can easily stack all the pool toys in it and add a waterproof rope too. cutefetti
3. DIY Garage Toy Closet Organization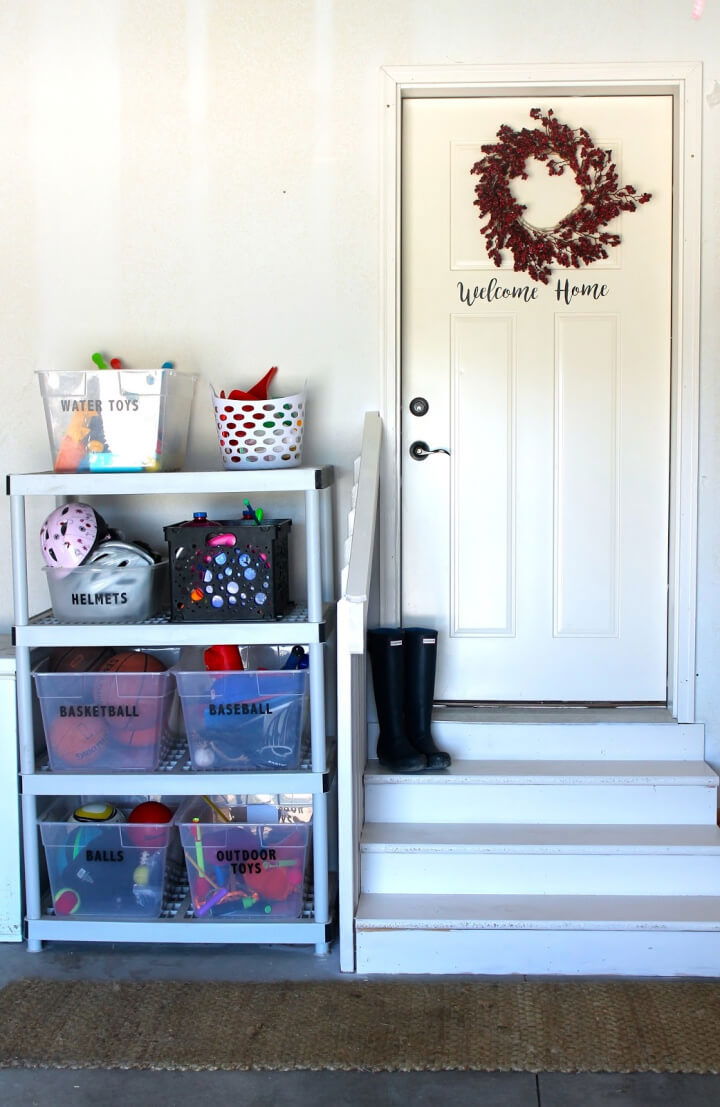 Well, being organized or let's just put it that way that being Monica-ized (for our FRIENDS lovers out there, the term will be pretty befitting here) has its own kind of fun! Manage your garage space in such a way that your kids are actually glued to managing their toys independently. simplepurpos
Related Home Organization Ideas
Toy Storage Ideas: If your child's room is suffering from too many toys, it's time to get them organized. Let us help you find the best toy storage ideas for kid's room. You can use the space under the bed, or stackable options like containers, shelving units, toy boxes and more to make your child's room clutter-free and fun. Whether it's the living room, bedroom, or any other space they play in, you'll find creative and practical ways to make their toys more accessible and less messy.
Garage Storage Ideas: Looking for a little extra storage? Check out these garage storage ideas including shelving and cabinets, as well as furniture for the garage.
4. Outdoor Toy Storage Bin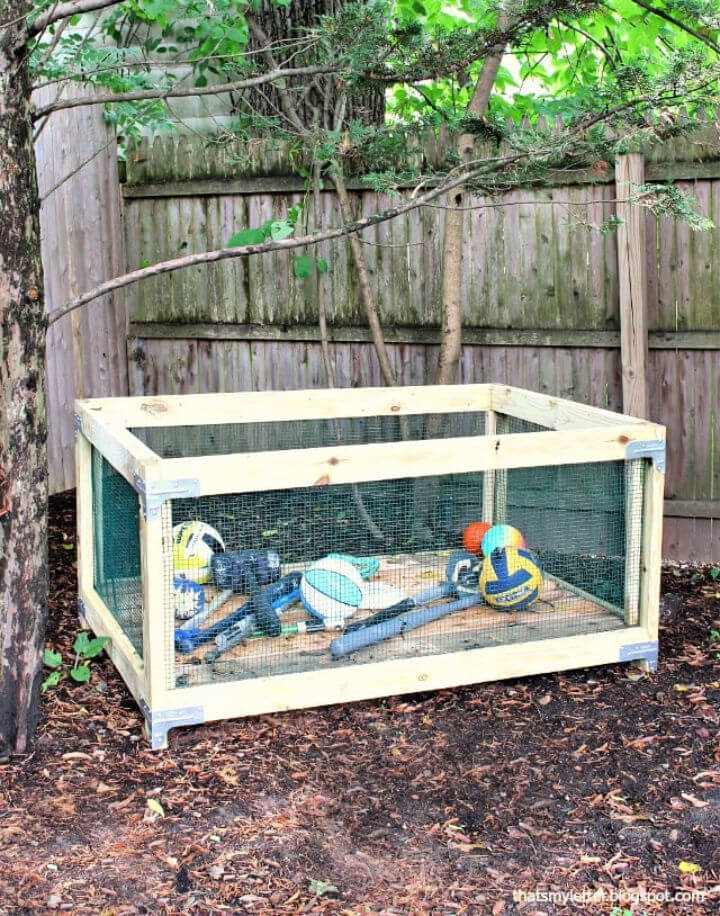 A cluttered corner is way better than a whole cluttered backyard! Craft this pretty perfect outdoor toy storage bin for your messy backyard and get a pretty spacious area around to manage the toys and bat balls stuff like a pro. jaimecostiglio
5. Garage Pegboard Storage for Outdoor Toys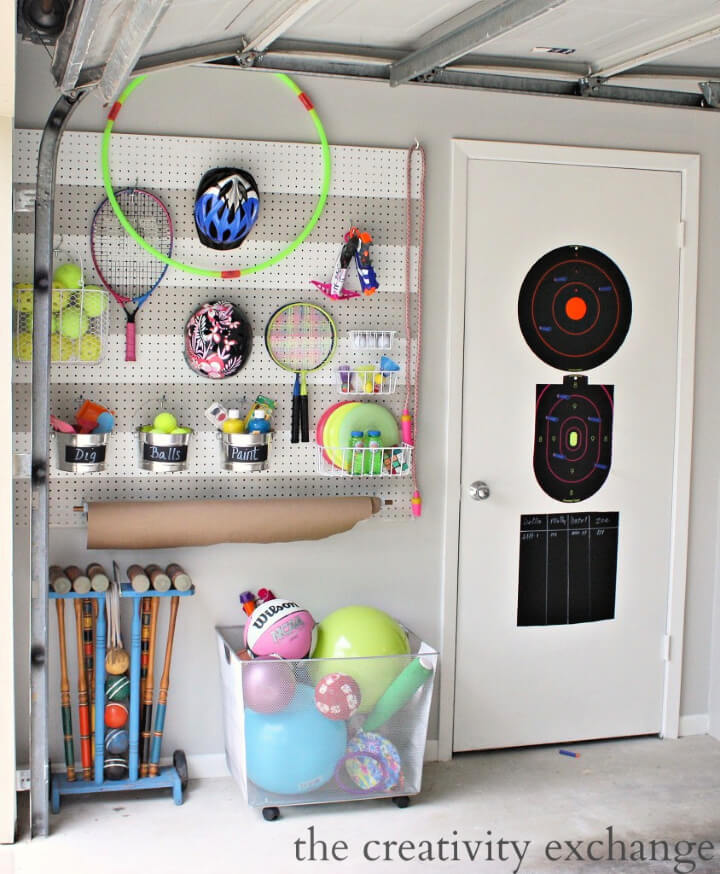 Hang a pegboard panel depending upon your garage space size and put up these little bins and toys to cope with messy outdoors. This will be not only a creative outdoor storage but also a fun storage zone for your kids too! thecreativity
6. How to Hide Kids Outdoor Toys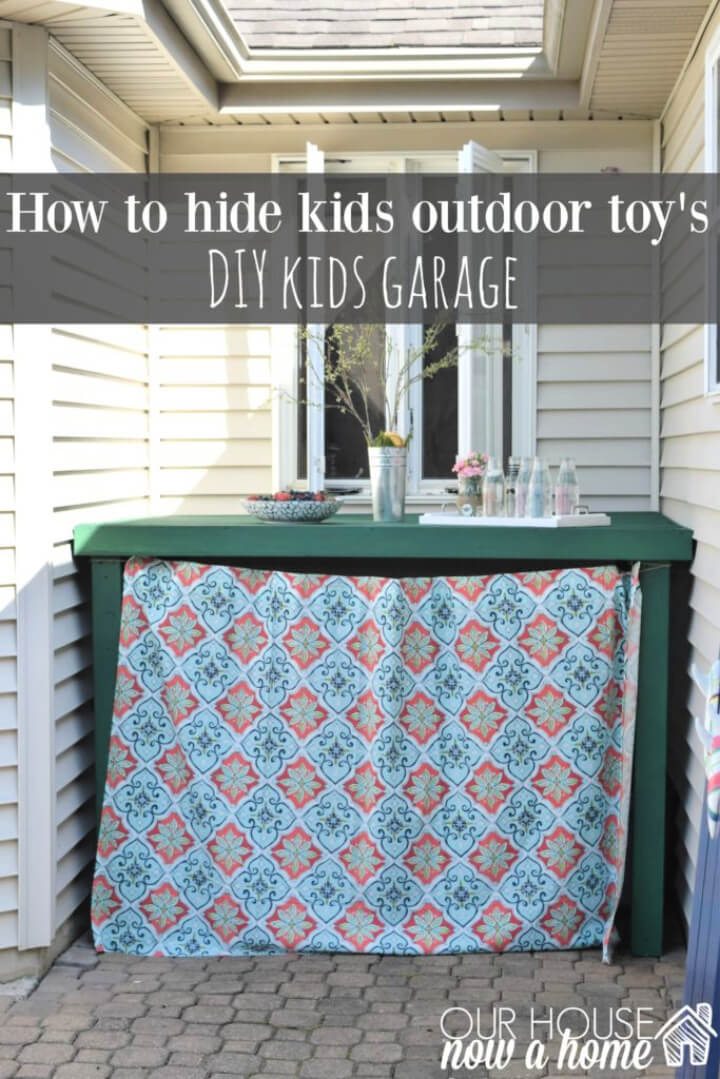 Check out this pretty handy and cool idea to hide your kid's outdoor toys like vanishing them behind the magic curtains. Perhaps whooshed off to Narnia or someplace else! This DIY kids garage idea by ourhousenowahome is going to solve your messy garage problems. ourhousenowa
7. Colorful DIY Outdoor Toy Storage Box
By using some handful of appealing and pastel colors, you can give a fancy look to your outdoor storage shed. This easy backyard toy storage shed idea is not only quite a non-expensive way to keep your backyard organized, but you can actually add a minimalistic vibe to your outdoor décor. atcharlottes
8. Treasure Chest Toy Storage Box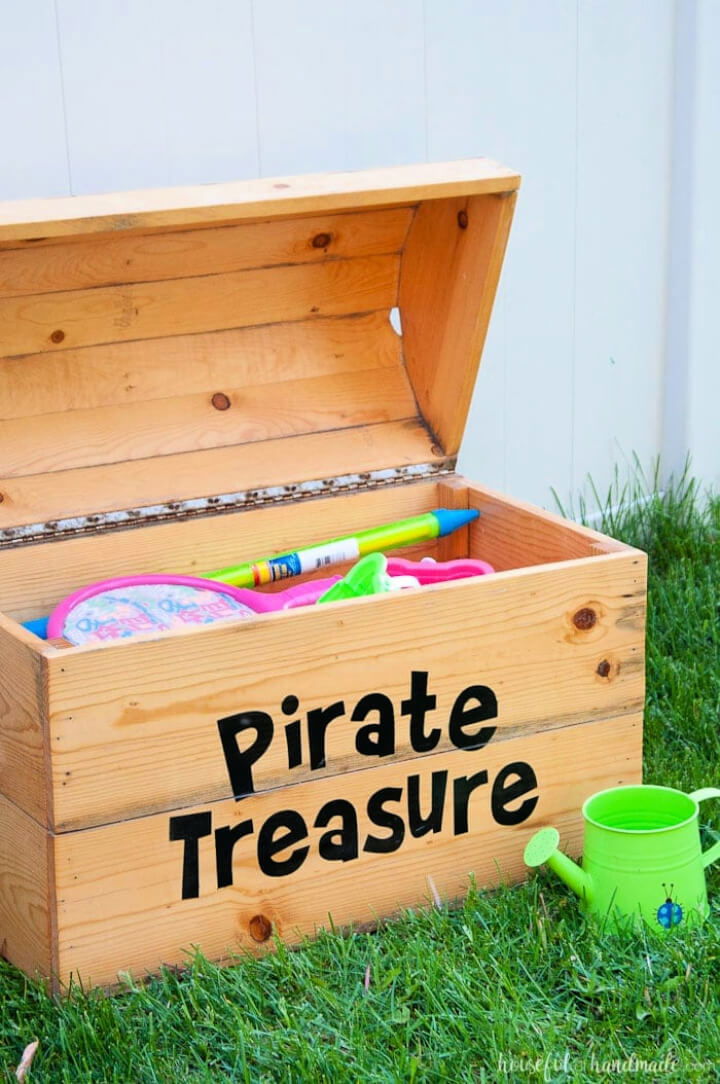 God knows how many kids have fallen prey to the Pirate Treasure adrenaline rush in their bodies, each day. Kids totally LOVE the pirate or even non-pirate treasure chest boxes. Why not set them up to their own treasure chest box for toy storage? Cool, eh?! housefulofhand
9. Make Toy Shelves from a Used Tire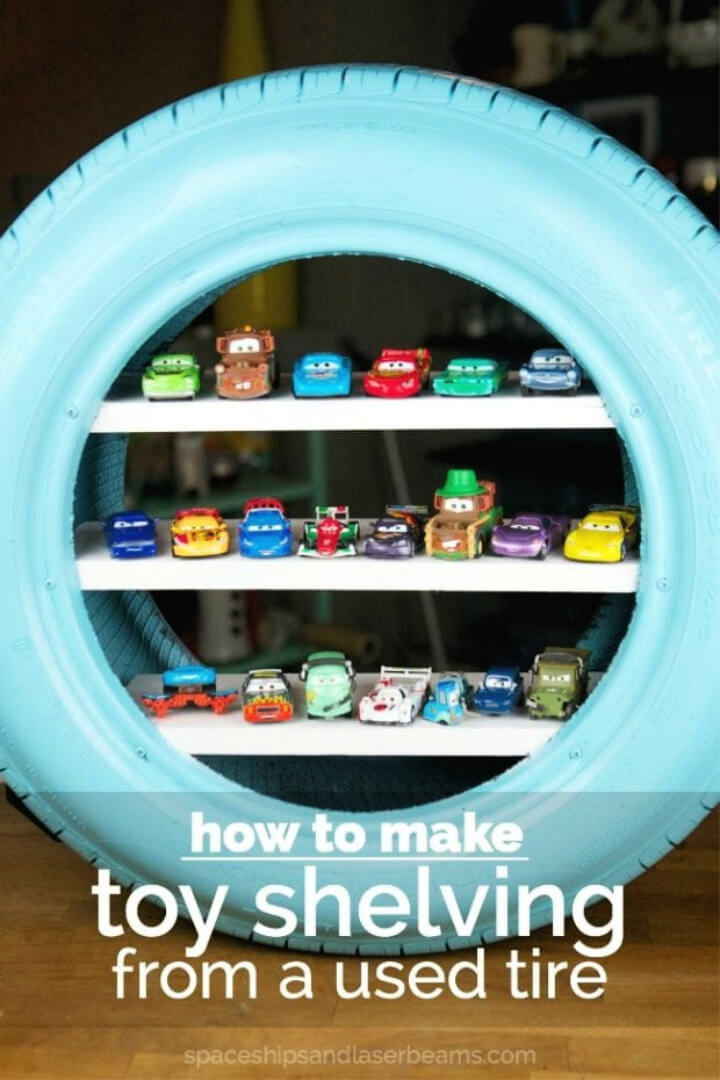 Remember the drool-worthy toy shelves we keep seeing at McDonalds' or Burger king? Let's just bring the idea back home with this chic used tire DIY toy shelves ideas! Doesn't it look SO sensational and appealing?! We love it. spaceshipsand
10. Adorable DIY Outdoor Toy Storage Bench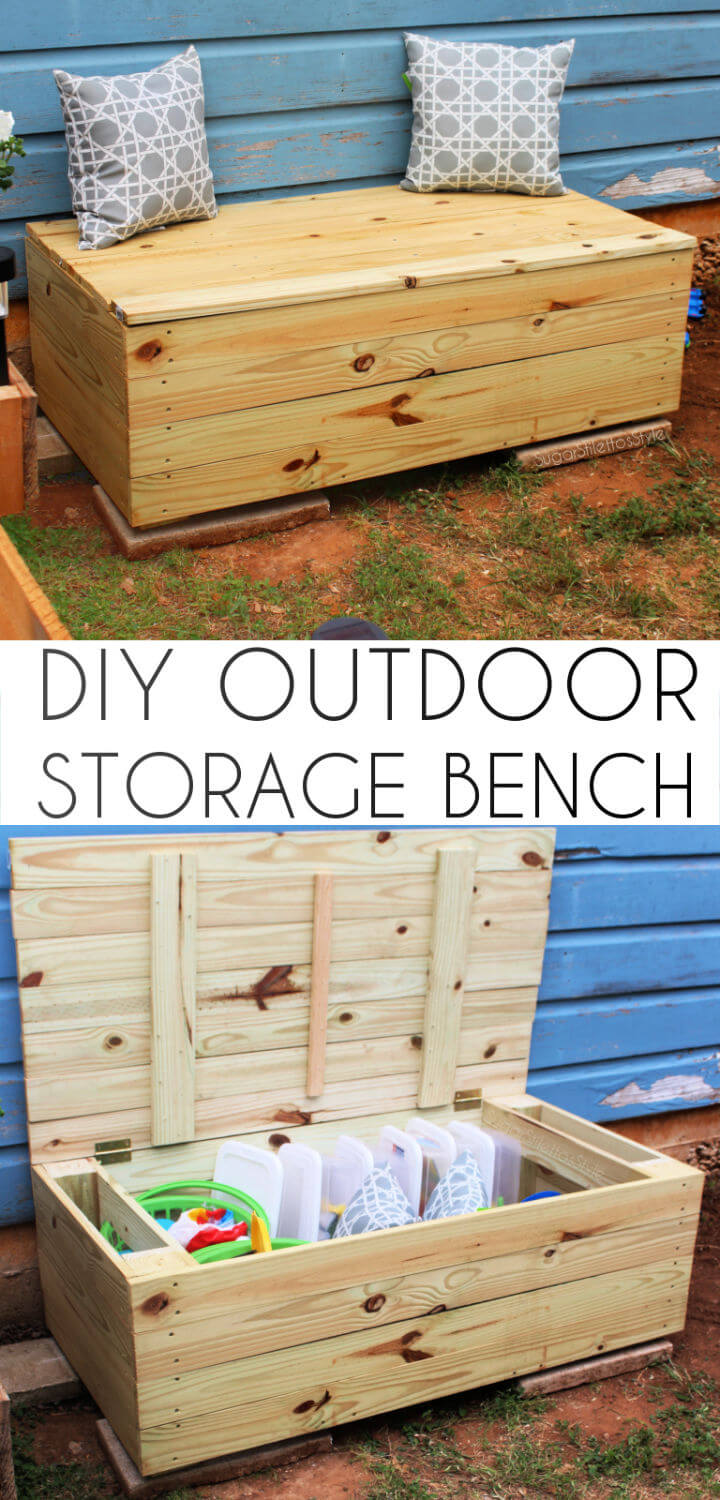 For a DIYer, there are no limits. If you are looking for a toy storage which can also be a sturdy piece of furniture for your outdoors like say a bench, you have got it. This toy storage bench idea is going to be a life savior for you and a nice place to hang out around your kids too. shainaglenn
11. Build an Outdoor Toy Storage Chest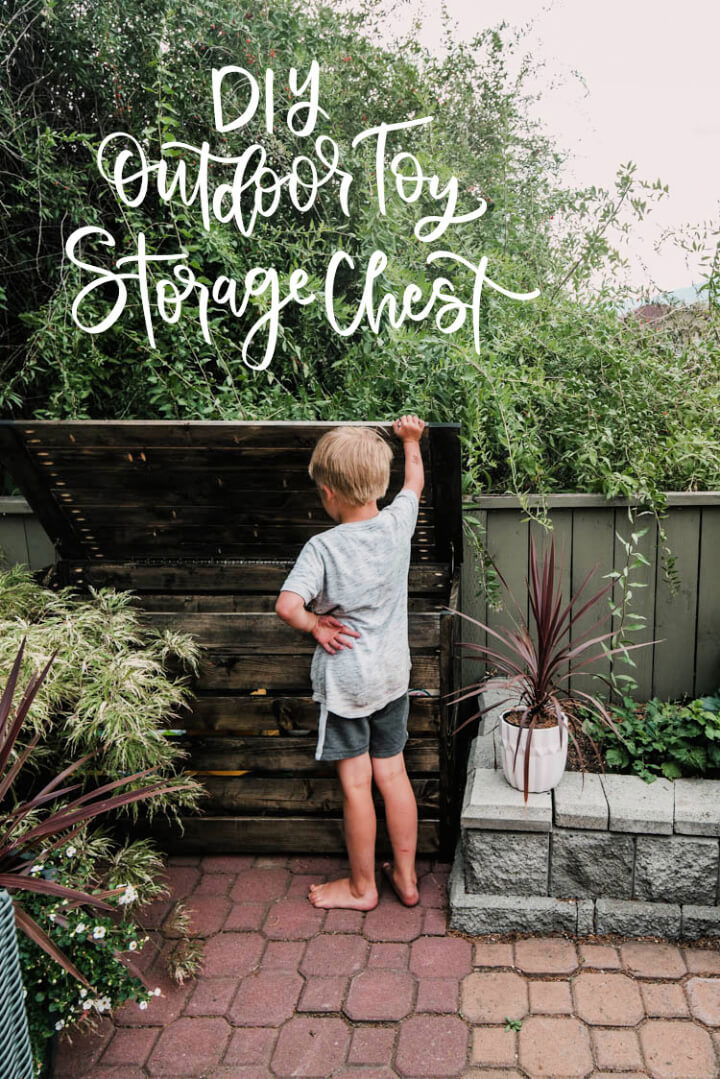 Add a rustic and vintage piece of craft to your garage or backyard to manage your kid's toys, lawnmowers or bats, wickets, balls and game night stuff outside. Who says keeping things organized is boring? With this idea, you can make your personal style statement out it. lemonthistle
12. Backyard Toy Storage Shelf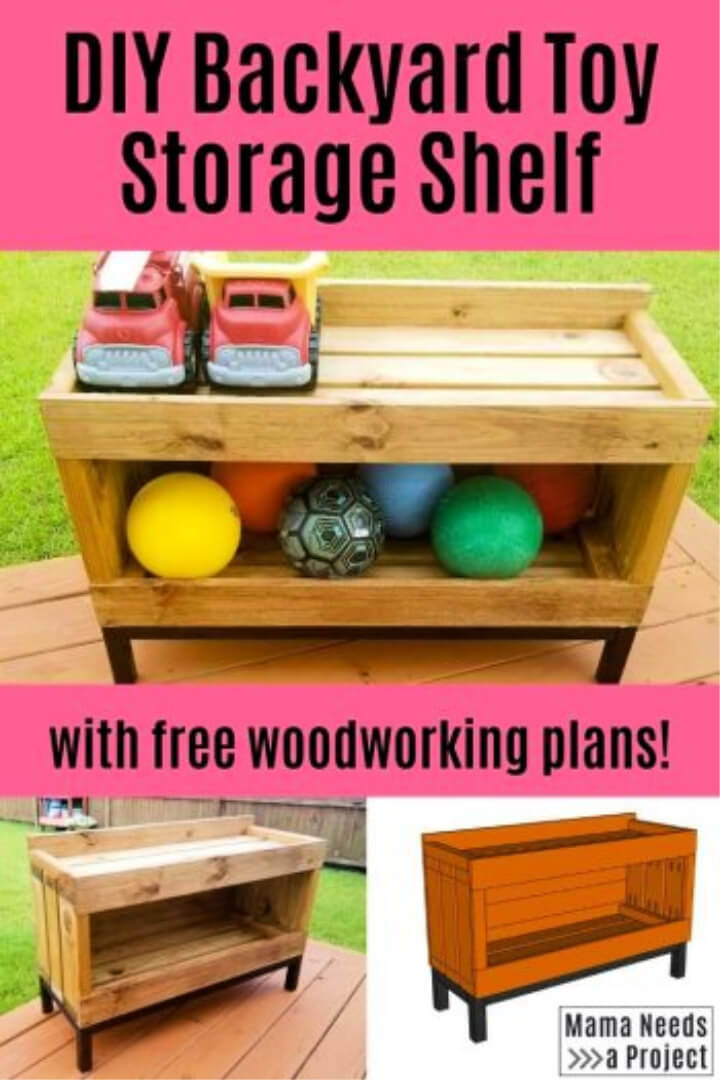 Like we always say, the best thing with DIY is that you get plenty of room for customizations depending upon your requirements. This DIY toy storage shelf with woodwork is a perfect example. IF you are looking for something a little fancy, this could be it for you. mamaneedsa
13. Covered Kiddie Car Parking Garage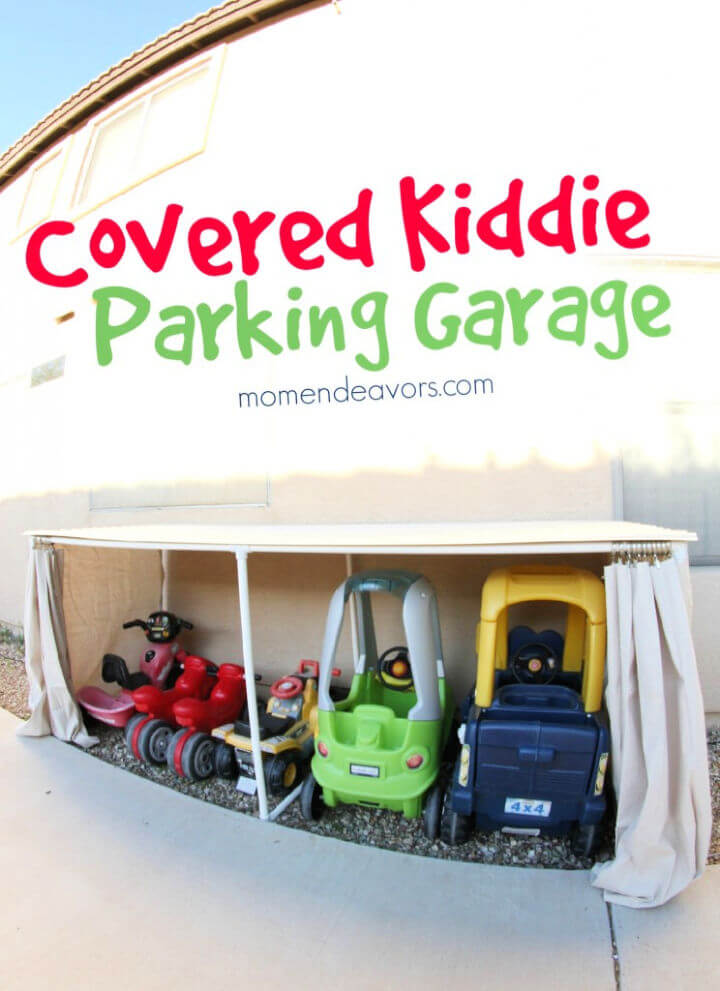 Because kiddie cars are some essentials to have while growing up! Be it cute kiddie cars with those teeny tiny roofs or bicycles, this magical curtain kiddie car storage idea is going to be perfect for keeping your garage kiddie car-free! momendeavors
14. DIY Rolling Toy Storage Cart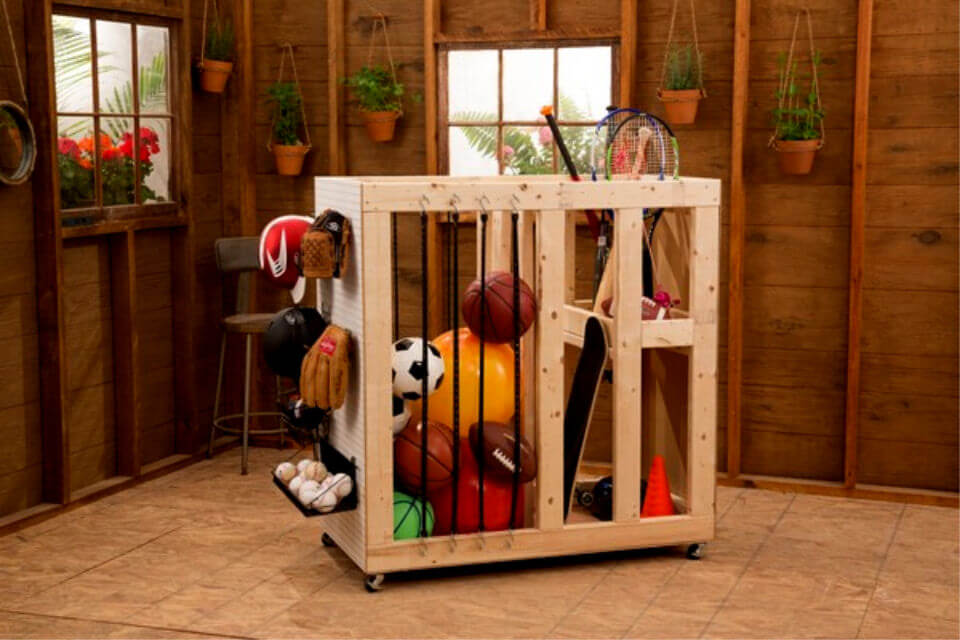 This rolling toy storage cat with multi-storage options like shelves and hooks is a heart stealer! We are absolutely drooling over this perfect storage plan. In case of rain or bad weather, you can just easily roll in and out this beauty and manage the outdoor play toys quite easily. shanty 2 chic
15. Easy DIY Toy Storage Shed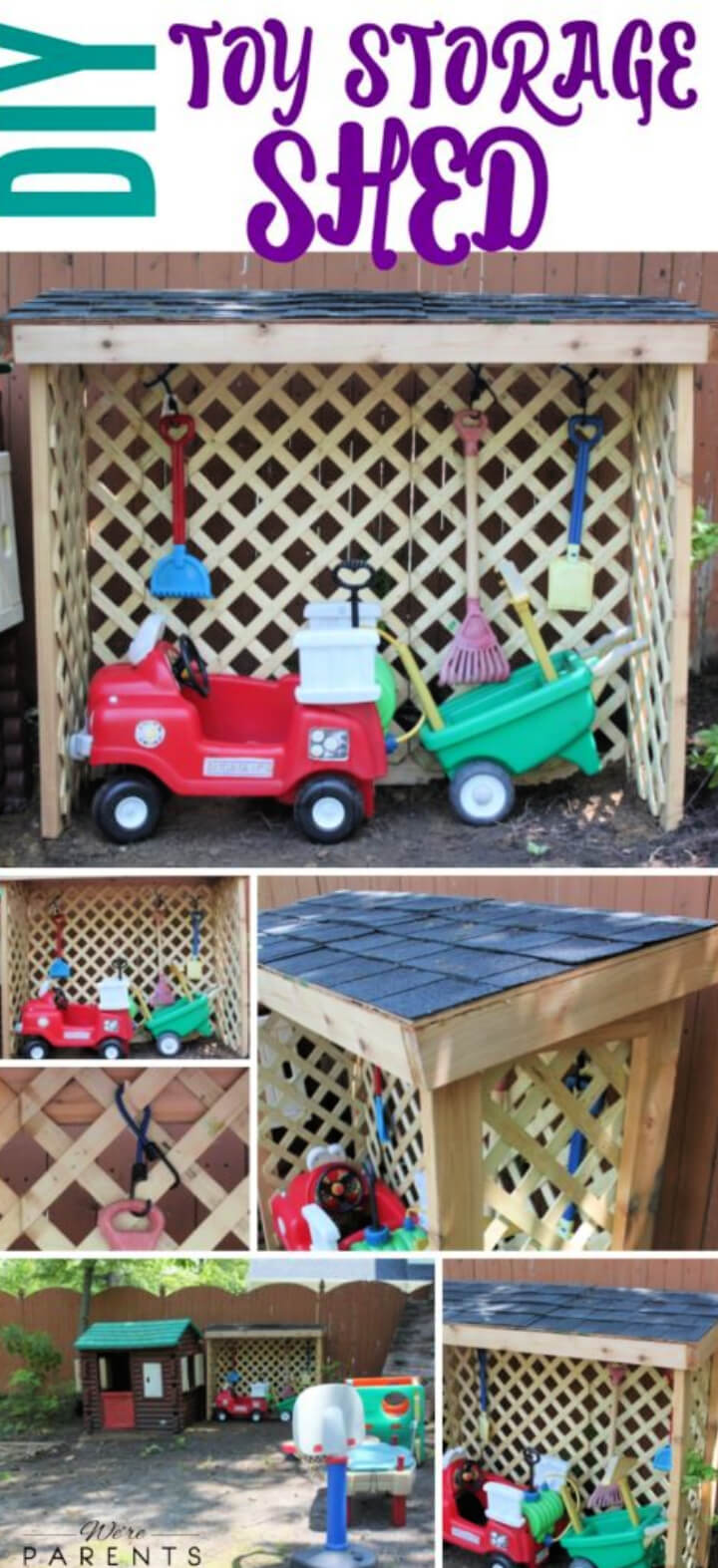 Another crucial point for having outdoor toy storage is that you have got to keep the toys safe from rain. Well, you can't bring them all inside like kiddie cars or lawn clay playthings, because then you'll be messing up the entire house. Beat that with this toy storage shed idea! wereparents
Conclusion:
Organizing your outdoor space can be a challenge, especially if you have kids. But with a little creativity, it is possible to create a beautiful and functional outdoor toy storage solution that will keep your yard organized and tidy. These DIY outdoor toy storage ideas are the perfect way to get started. And with a little planning, you can easily customize them to fit your specific needs. So, get organized and enjoy your outdoor space this summer!