Ever worried about the space crunch in your garden? Trellis is the easiest way to solve it: a structure that helps in the growth of a vertical garden on your lawn. If you want to grow more plants in a limited space, a trellis will be your holy grail. Apart from being space-efficient, trellis adds a quirky touch to your garden.
Already convinced but unsure what kind of trellis you should get? Nothing will match the elegance and personality of a customized trellis, so instead of hunting the market for yours, design one at home with the help of the following DIY ideas.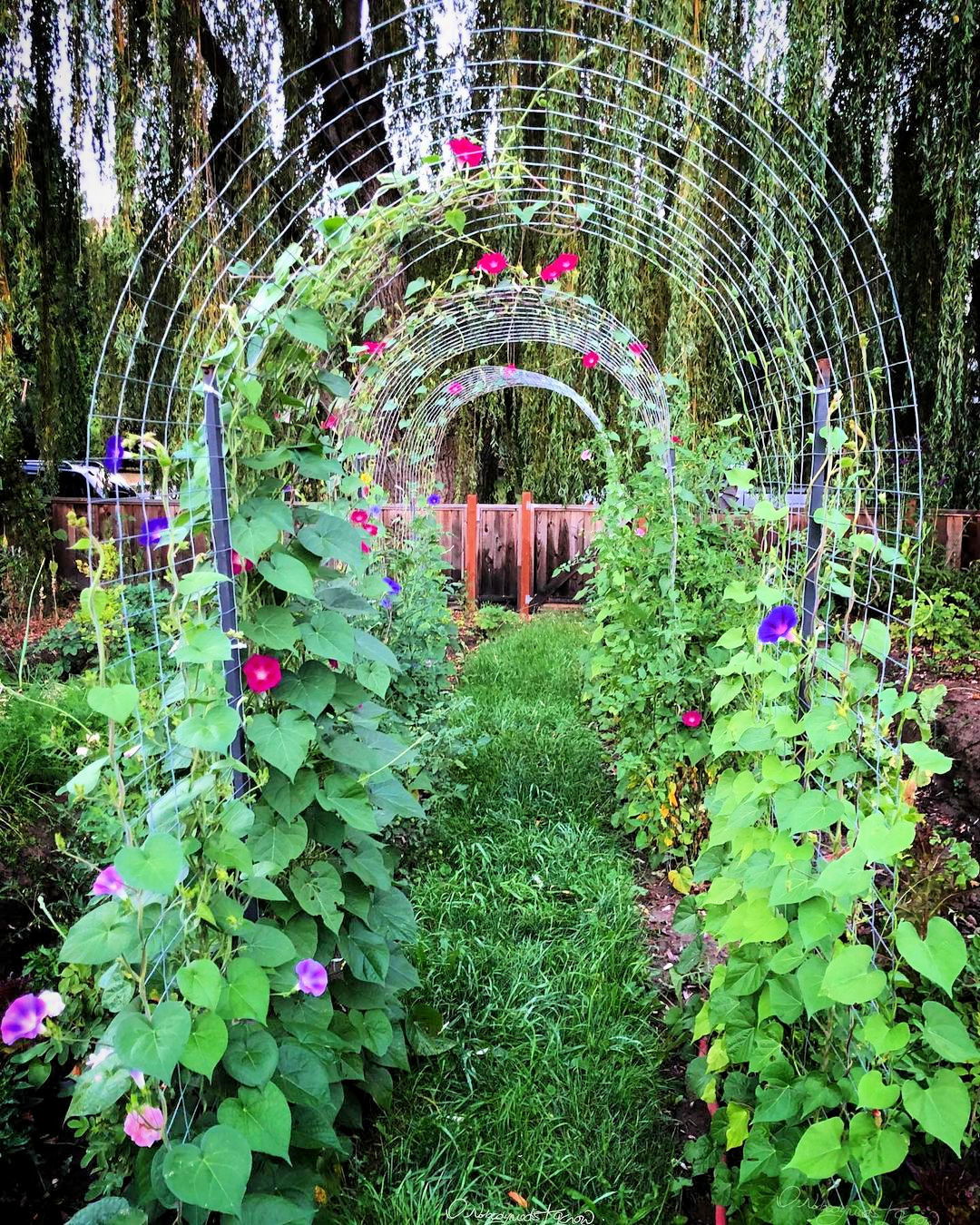 Bamboo garden trellis
Many DIY trellises are not robust enough to withstand big plants. But the bamboo is specifically meant to grow bulky and heavy plants in your garden.
Collect bamboo stems and tie them up in a pyramid with square gaps on each surface. That's it! Your bamboo trellis is ready. This multipurpose trellis is used for both flower and vegetable gardens and can withstand weight pretty easily.
If it is strong, then it must be heavy, right? The answer is no. Bamboo trellis is lightweight because of the hollowness of bamboo stems.
Scrap Board vertical garden
Interested in utilizing the scrap wood left over from your last house renovation? Opt for a scrap board vertical trellis. Strong and light, this vertical garden is beautiful and gives you ample space to grow many kinds of plants.
This trellis' most appealing feature is that it reduces waste and gives a beautiful look to your garden. It looks rustic and charming and hosts several plants at once.
The broader base of scrap board provides space for multiple flower pots. Creating a multi-layer trellis is also easy using a scrap board vertical garden.
Garden tool trellis
As the name suggests, garden tool trellis consists of old and broken garden tools. This type of trellis is a cool example of the best out of waste.
Every home has a bunch of garden tools like spade and rake that are mostly out of use. If you do, too, try making a trellis out of them. Just tie the tools to fix them in a pyramidical shape with panning surfaces and place the structure in your garden.
This garden trellis might not look very beautiful, but it is useful and cheap. You can hang your plants from the spikes of the rakes and enjoy your vertical garden.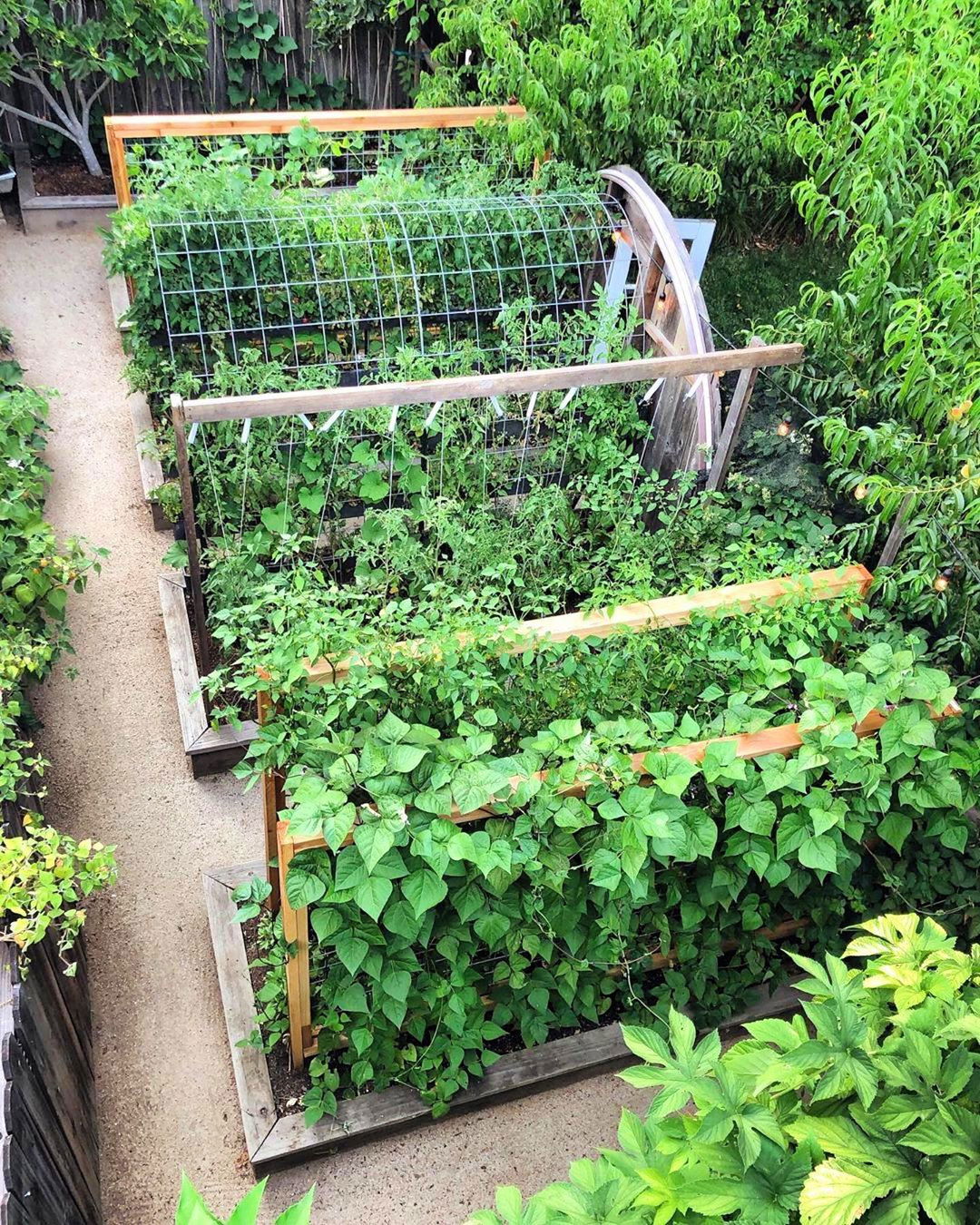 Crib rail trellis
Crib rails along with headboards combine to form a stunning trellis. With the broader base of headboards and crib rails' strength, the resultant trellis is sturdy. It can support numerous shrubs and even bigger plants.
Take out the crib rails you wanted to use forever and glue or tie them well with headboards. Paint the combination to obtain a vibrant crib rail trellis that fits right into your garden.
You can go and place this trellis in your garden and see your plants blooming through the season in your small garden.
Branch trellis in the pot
Trellis is usually about creating a structure to increase plantation space in the garden. Imagine how better it would have been if you could install it in your flower-pot to give more space for your plant to go.
It is a cakewalk to make a branch trellis. All you need is some branches and twigs and a good fiber or metal thread to tie them together. Once secured, the arch-like structure will be placed in the pot that gives your plant more space to expand vertically.
Branch trellis is an underrated yet effective way to provide more space for your plants to grow.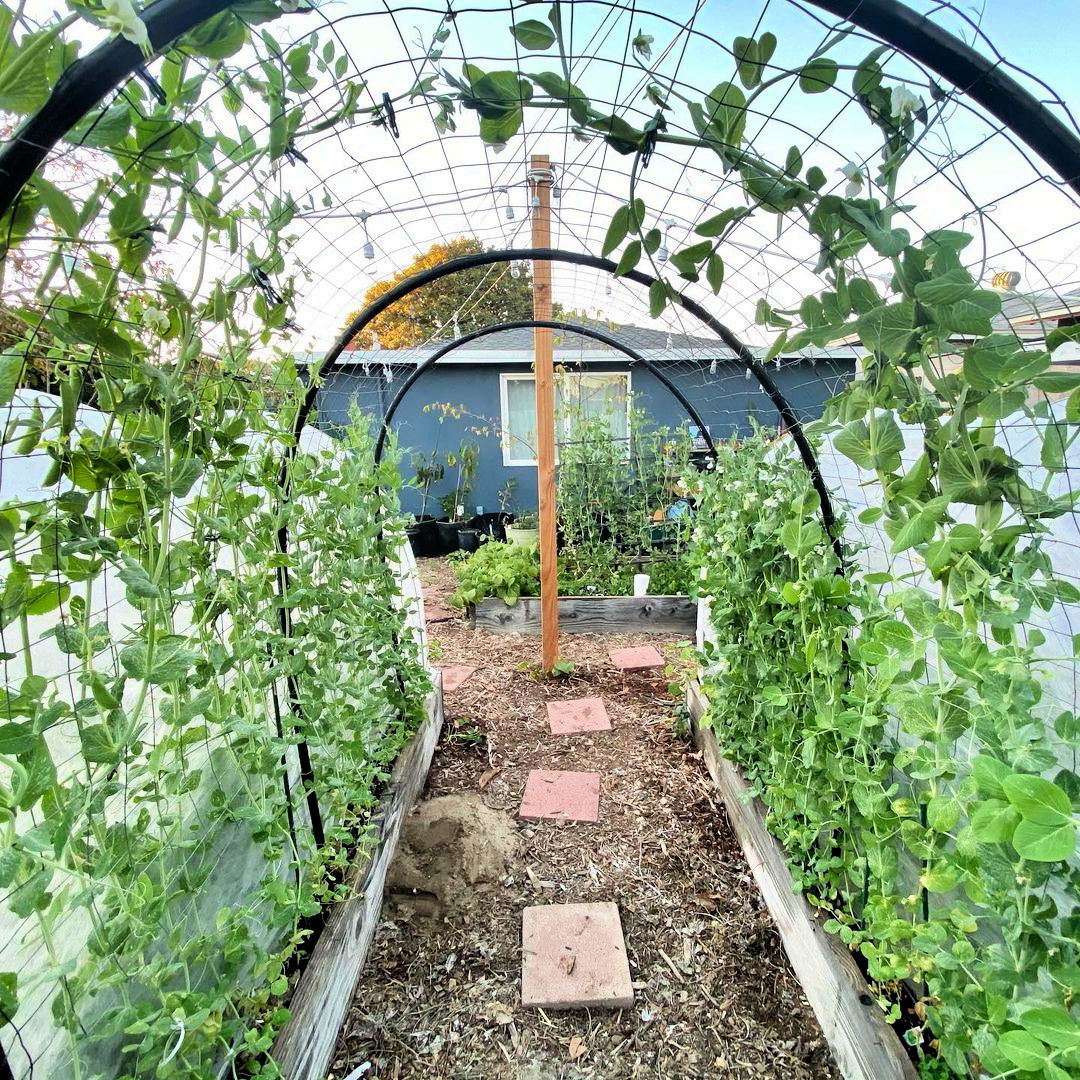 Arched plant trellis
The arched plant trellis is a natural and effective way to manage your garden. It looks like an arc spread across two ends of the garden. Above those arcs, your plants bloom.
Take some branches and short rebars. Bend them and then tie them together with ropes' help so that the structure doesn't collapse.
Many plants can grow on these trellises, but the plants with a climber are the most preferred ones.
Conclusion
These are some of the DIY Trellis Ideas that can transform the look and increase your garden's utility. Make these trellis today to give your inner gardener some happy time. Comment down with more DIY Trellis ideas, or just leave feedback.