If you have a garden attached to your home, consider yourself lucky. It doesn't matter if you have a smaller one or a lavish garden; having your own outdoor space where you can get some reprieve is nothing short of a blessing. And if you want your garden design to take up a notch, you are at the right place. Here, we will discuss how you can upgrade your garden's look with just some simple tips. However, don't think you can't get much done with a smaller space; with the right trick and design, you will be amazed how you can convert the small garden to the most desired space in your home. Let's read on to find out.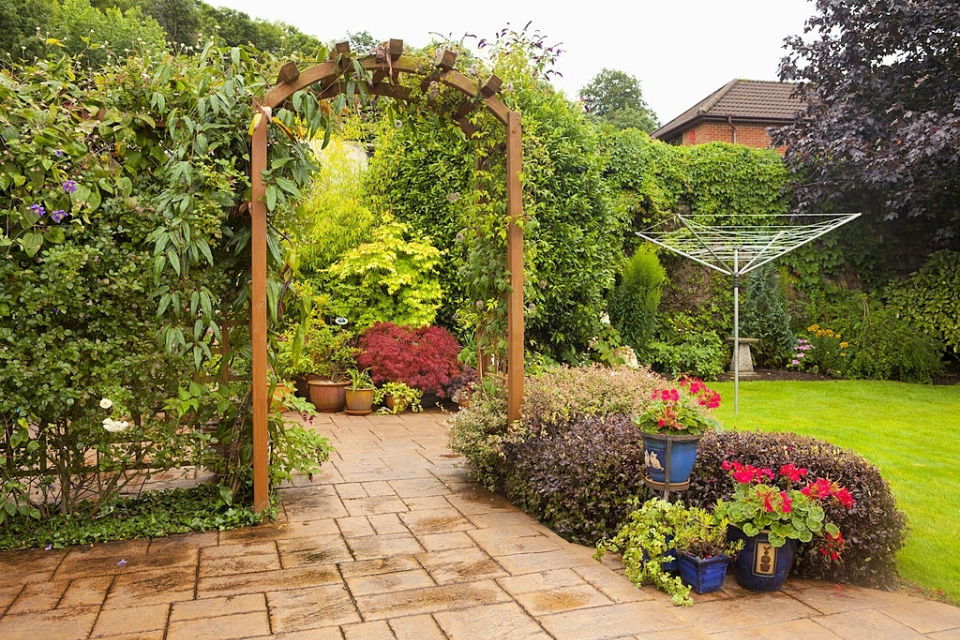 1) Use the Vertical Spaces
Whenever designing a space, we often tend to overlook the vertical spaces. But hey, they are some blank canvases too! If you want to bring some life into that wooden fencing or trellis, you can plant some creepers along the surfaces. Trellis Ideas that are budget-friendly and easy to install can be an excellent addition to your small garden. Try to keep horizontal lines at a minimum in your fencing. All the vertical lines will create an illusion of infinite space, while a horizontal line at your eye level can block your view, creating a sense of boundary.
2) Create Some Level Difference
The level difference is the most effective way to add some spatial division without putting up an obstacle to block your vision. When you have two different levels of grounds, the sunken part of the ground provides you privacy. If you have a naturally sloped garden, incorporating different levels will be a breeze. If you decide to take advantage of it, Make sure you properly level the ground before further upgrades.
3) Hang a Mirror
You might already know the tricks of mirror hanging to make a smaller space seem bigger. While mirrors might seem like the ideal feature for the interior of your living room or foyer space, they can also be a nice addition to a small outdoor garden. A strategically positioned mirror frames a view and will bring some dramatic change to your garden. However, before positioning the mirror, make sure sunlight is not directly reflected on it, creating a glare.
4) Use Minimalist Furniture
If your current garden setting looks a little crowded, even if the space is moderately big, you might have some bulky furniture taking up all the space. Substitute old fashioned large benches with minimalistic modern garden furniture. It will be even better if you go for folding furniture that you will use only when you need it.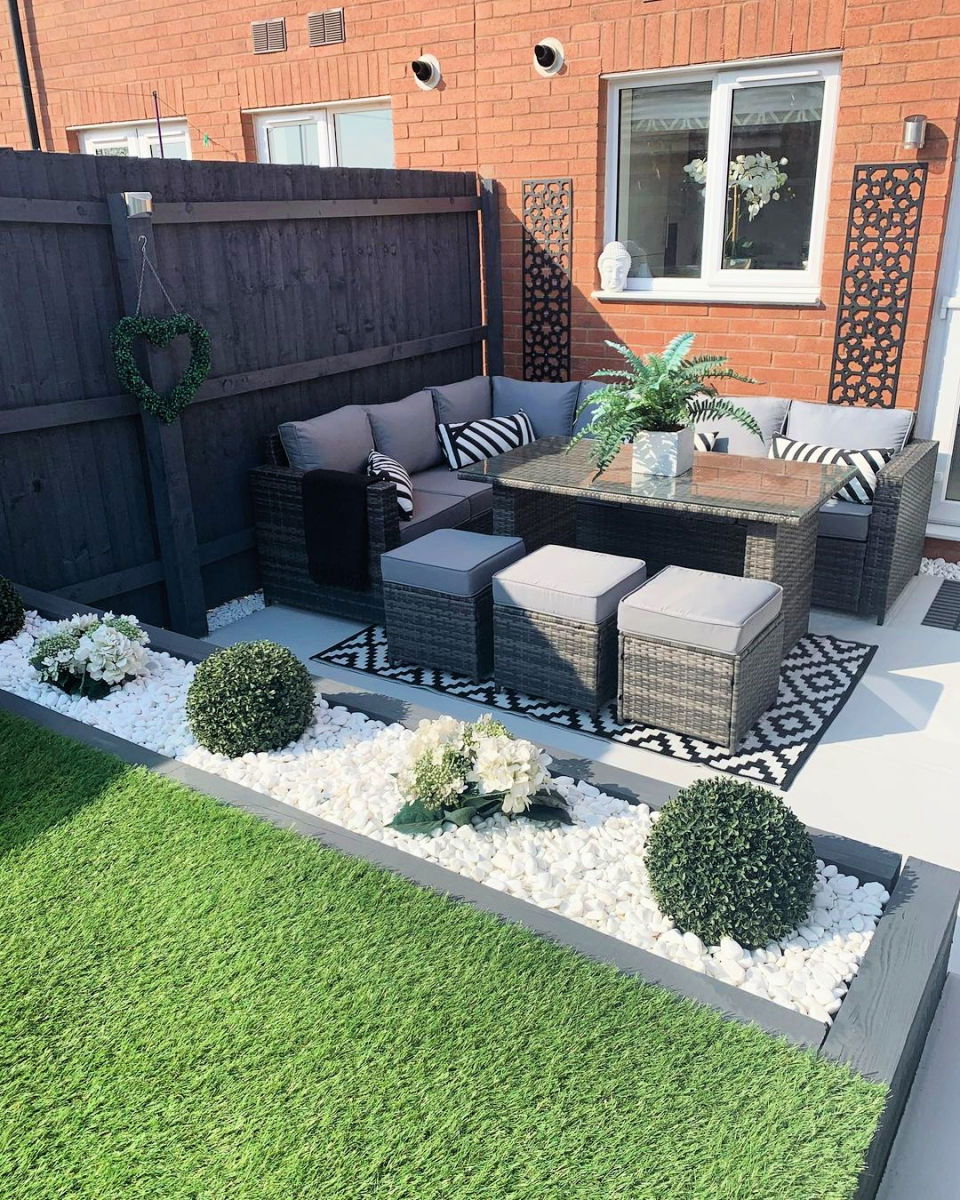 5) Add Privacy
Just because you are under the open sky doesn't mean you can't have privacy. Add little pocket space with some living fence or bamboo trellis. Plant evergreen shrubbery that will keep the fence well-screened throughout the year. You can also create a sunken court for more privacy. For an overhead screen, add some pergola that you can fill with hanging plants.
6) Add Large Scale Feature
Although you might think large objects are unsuitable for a small space, adding large objects to a small space is an effective way to make the space feel more spacious. You can incorporate this visual illusion into your small garden; add one large scale feature instead of several small features. Too many small items in space might make the space seem cluttered, even though you don't intend it to be so. Add one large tree root sculpture instead of several garden pieces of furniture.
7) Adapt a Perimeter Planting Strategy
Planting along the perimeter of your garden will free up a significant amount of space at the center. Besides, as your eyes focus on the void, space looks much bigger than it is. To adapt a perimeter landscaping strategy, plant shrubs, and trees along with the fencing and the foundation of your home.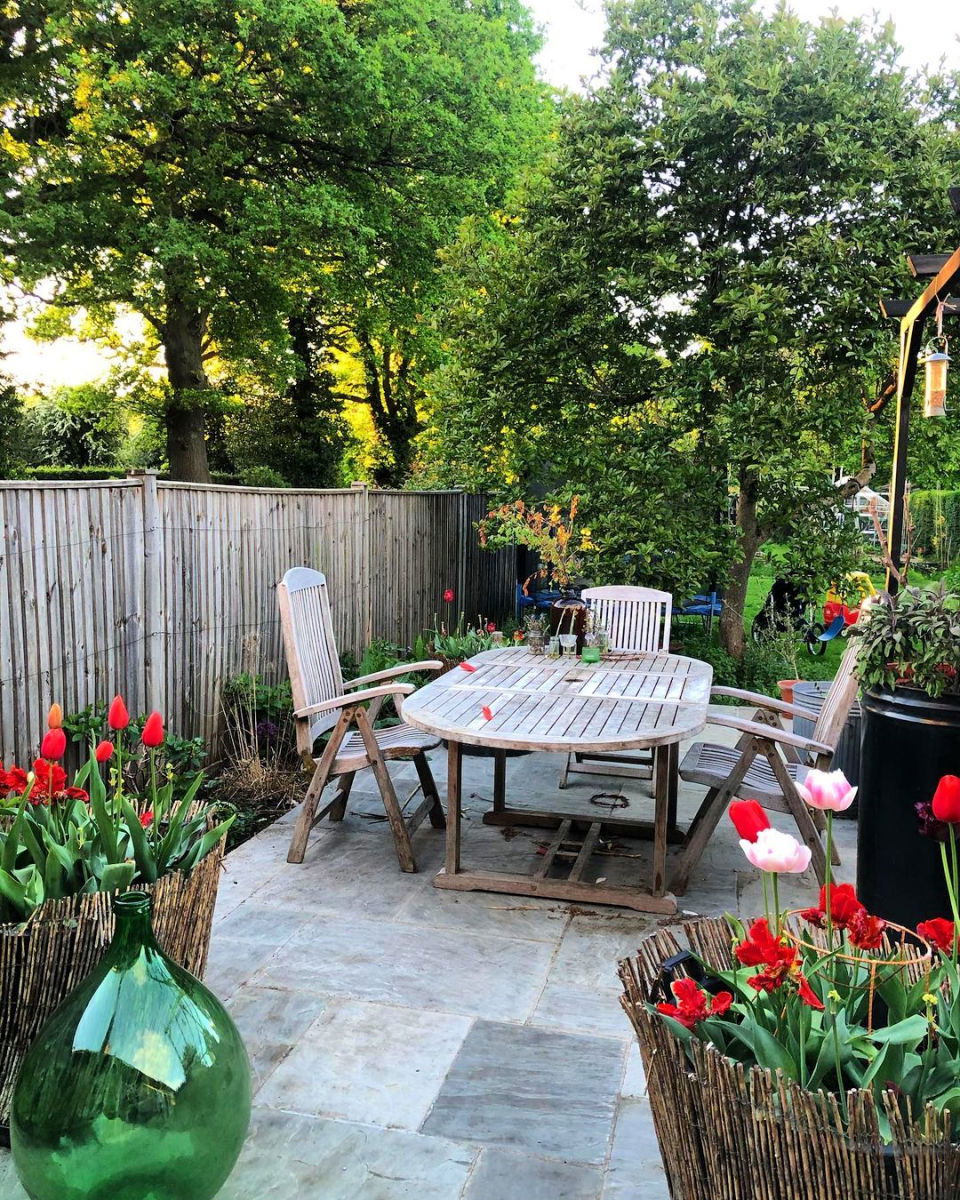 8) Add Curved Features
Where straight paving or walkway tend to be more directional, they do make the distance shorter. However, Garden paths are designed for leisurely walks, so you don't need to worry about straightforwardness or distance here! When you can see what lies ahead of you and see the endpoint from where you start, you perceive the space as smaller. A curved pathway will add pause and a sense of exploration. It blocks your view from the endpoint, creating an illusion of bigger space.
9) Create an Indoor-Outdoor Relationship
The threshold of indoor and outdoor should be a little blurry for the senses. Creating a seamless transition of indoor and outdoor makes the enclosure that separates your home from the garden less imposing. For instance, you can replace a concrete wall with a folding patio door. When needed, you can open up your entire indoor space to the outdoors.
10) Perspective Is the Key
Perspective is key when it comes to visual illusion. For instance, if you place your paving in a linear pattern, this will only draw your eyes to the front, rendering the space linear and small. But paving at an angle draws your eyes sideways, creating an illusion of more space. Plant large trees in the foreground and keep the smaller pieces near the background; creating an illusion of depth to a small garden.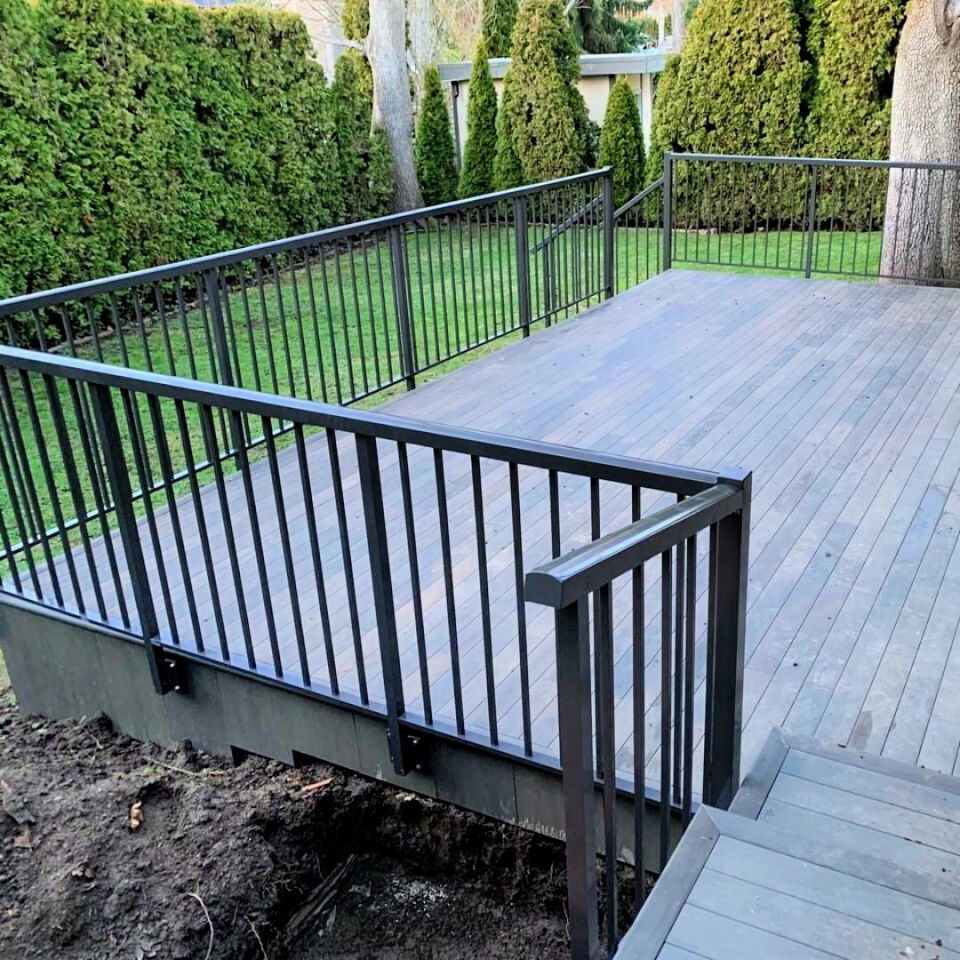 11) Add Different Element
You might have noticed Japanese garden designs tend to be small in scale. Still, they are no less impressive than grandiose Victorian gardens with various uses of elements. Instead of sticking to the same materials, you can incorporate different colors, textures. Play with other features and elements so the eyes can find interesting texture all around the garden. For instance, you can add a little koi pond to your garden to incorporate water to make the space more soothing and relaxing. Instead of darker elements, go with colorful materials or plants that will brighten up the spot.
The Bottom Line
With the shrinking urban living spaces, you must make the best out of your space. Address what you need in your garden space and plan accordingly. Choose the plantation and garden materials wisely so you can make the most out of your small garden. With the right design and layout, your garden can be the most coveted space in your home.