With most kids locked down at home due to pandemic and schools shut down, it can be challenging for the parents to keep them busy and occupied. Every parent would love to see their children involved in productive activities that can help them grow holistically.
Every child is creative and can develop his artistic abilities, and all they need is some support, encouragement, and direction from the adults. Let them have hands-on experiences with art for transformative learning.
You can even showcase your child's talent and build an easy eCommerce website to sell their creations. You can visit this website to learn more about drag and drop website builder. This way you can get some terrific creative ideas for young children, and motivate them to develop their artistic and creative skills. Those ideas and efforts will help children improve on the artwork and gain confidence as they develop their abilities and learn from others.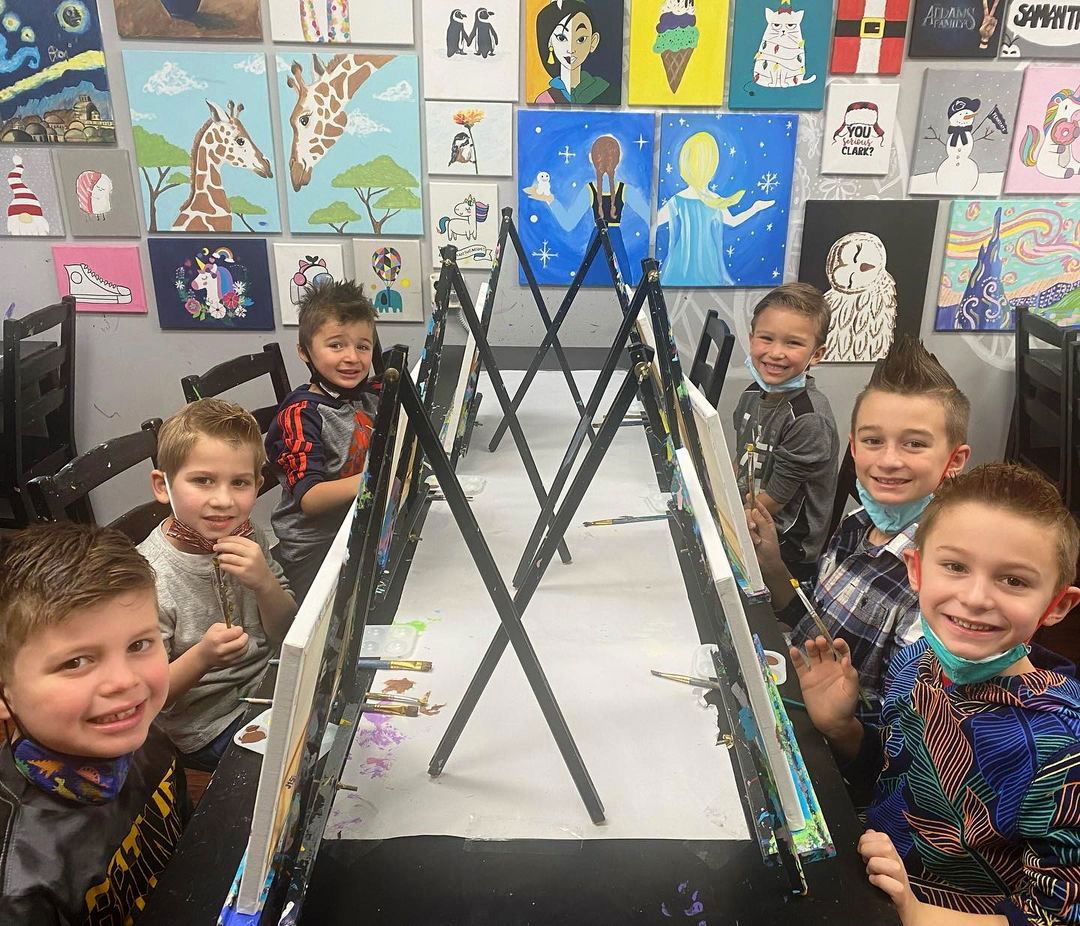 Read on to learn more about some great DIY small canvas ideas for artsy kids.
1. A button tree
Your child can make a beautiful button tree, and all you need is a small canvas, some paint, glue, and buttons. First, paint the canvas with any shade of your choice, or you can paint it even white to create a striking effect. Paint a lovely tree with some branches in shades of brown. Next, ask your little one to stick colorful buttons and create a button tree with a quick and easy embellishment. You can hang the canvas in your child's room and see him beam with pride.
2. Mini canvas magnets
Why not involve your kids in a project that is educative too? Use very small canvases and ask your child to paint them white. Cut out some alphabets and ask your child to stick them on the canvases. Once all alphabets are down, fix some strong magnets to the back of the canvases with hot glue. You can fix those canvas magnets on a magnetic board and teach your child the alphabet, how to spell them, or make words with them.
3. A mini easel
Go ahead and ask your child to create a fabulous artwork on a small canvas. It could be his favorite cartoon character, animal, or whatever he fancies. Help him wherever he needs help with the sketching and drying. Once the painting is over and dried, use some pieces of wood and strong glue to create a mini easel out of the canvas. You will be amazed at how easy it was to make a professional-looking easel that displays your kid's artwork.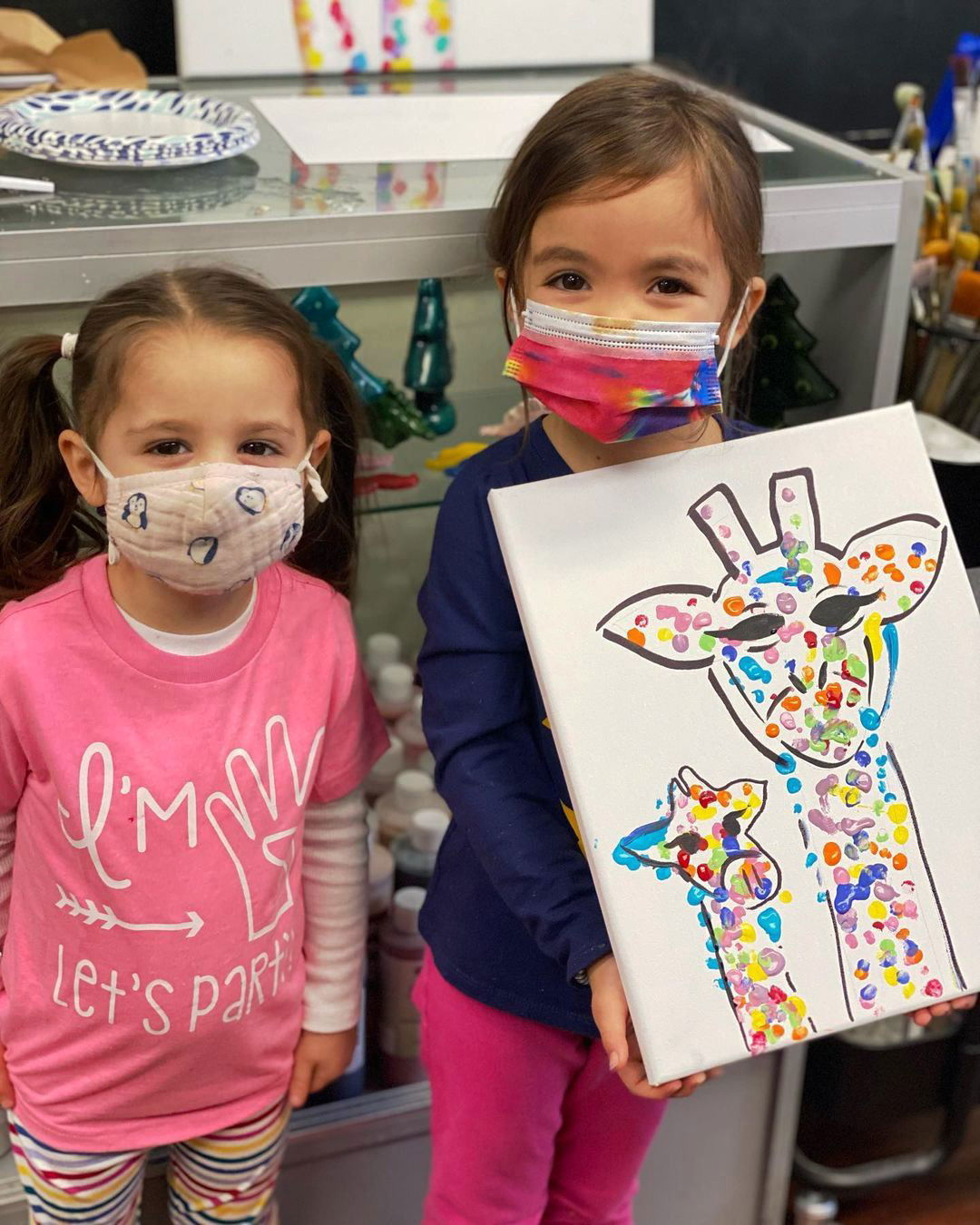 4. A stamped painting
Create bright and colorful artworks with the help of corks that can be used to stamp flowers and explore some great painting ideas for small canvases. Use acrylic paint and brushes to create the background of the subject. Help your child to draw the outline and fill in the shades. Use a cork to stamp the subject, and it could be flowers, fruits, or vegetables. Ask the child to dip the cork into the paint and press it at the right spot on the canvas. However, remind the kids to be careful and lift the cork carefully to avoid any smudging.
5. Flowers with 3D effect
This is a fun art project for kids of all age groups. You will need some colors, brushes, a flower template, scissors, and glue. Help your child to cut out the flower and circle templates from paper. They can either use colored paper or use watercolors to paint the flowers. Once the flowers are ready, they can use the glue stick to fix the flowers on the canvas. These 3D flowers are so much fun and easy for kids to make and watch them admire their project as the whole art project really pops out of the canvas.
6. Mixed media art
Ask your child to draw a moon in the upper right corner of the canvas. He can use a mason jar or drinking glass to draw the moon. Let him fill in the moon with white acrylic and the rest of the canvas with shades of blue and purple. He should keep painting until the entire canvas is down but make sure that the shades are darker towards the edges of the canvas. Use black construction paper to make foldable evergreen trees and glue them on the canvas. Try to overlap the trees to create a real impact and depth in mixed media art.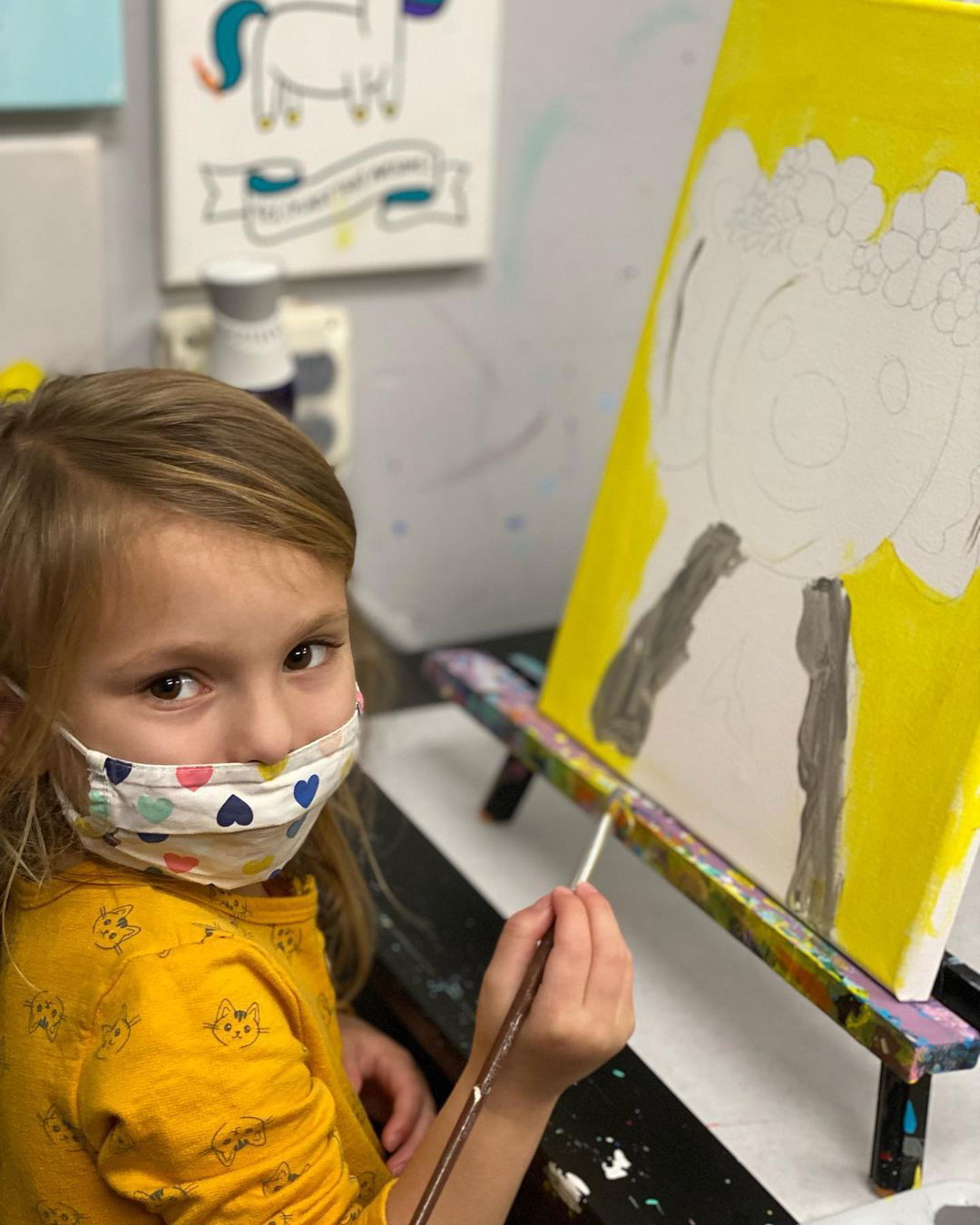 7. Cookie-cutter artwork
Give some old cookie cutters to your child, and it is sure to spark their creativity. You can use whatever colors, sparklers, or gold and silver for the DIY canvas project. You can ask your child to create whatever is in his mind and let him have fun with cookie cutters as he tries out different colors to explore printing. Just watch your child create beautiful artworks with this simple and fun art process and help him understand the use of different materials and techniques to create art from a very young age.
8. A cotton ball painting
Your kids are going to love this fun painting activity when they use the cotton balls to create a fluffy texture on the canvas. Make the back artwork, and it could be an orange tree or a fruit basket or whatever you prefer. Once the basic template has been drawn, ask your child to dip the cotton balls in the colors to finish the artwork. They can use the cotton balls to fill in the fruit basket and stamp on the oranges or any other fruits. Just be sure that they use the right colors.
9. Q-tip dragonfly craft
Your child will need help with cutting out the dragonflies. Once they are done, they can use Q-tips to fill in the dragonfly. Different paint colors should be ready, and the kids should be reminded to avoid mixing up their q-tip colors. Watch them have fun creating wing patterns in different colors for their dragonfly. They can also use gold and silver to add some glitter to the wings of the dragonflies. Once the dragonflies are painted, they can be fixed on the canvas with glue.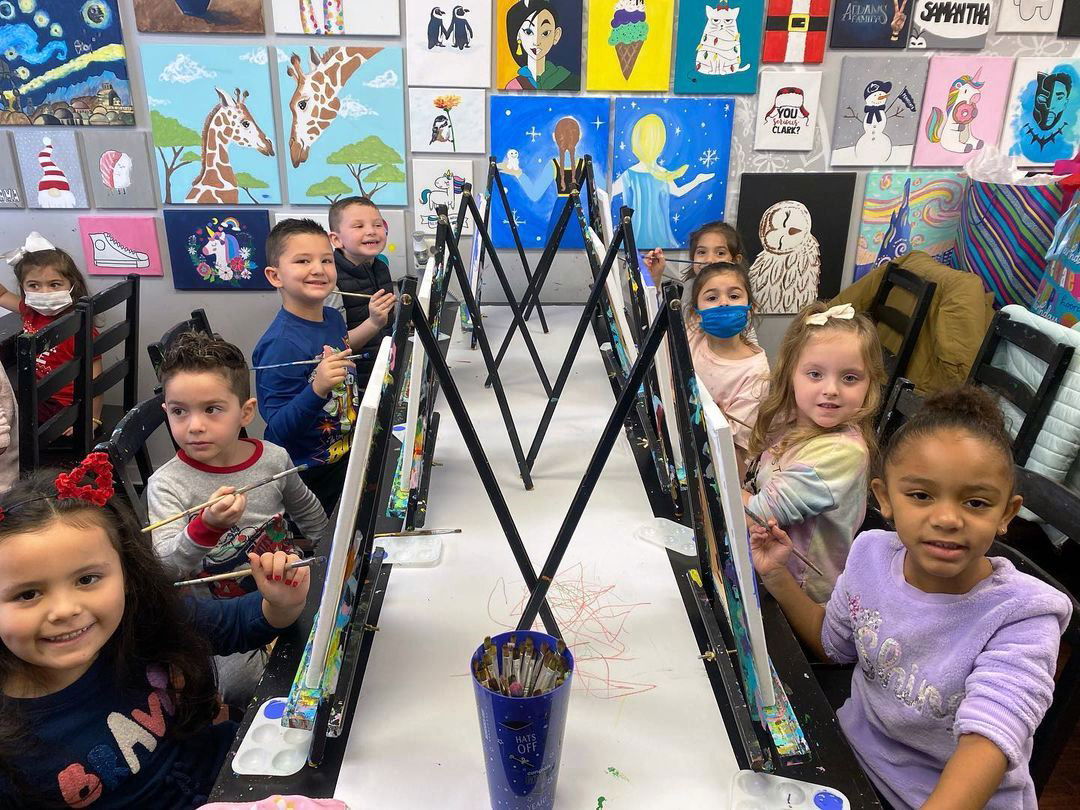 10. Geometric art
Why not teach your kids some geometric shapes as they create artwork? All you need to do is take different colored papers and help them draw different shapes such s circle, square, triangle, rectangle, and more with the help of some templates. Ask them to use their imagination and create different objects with those shapes on the canvas. It could be scenery, an animal or whatever they prefer. Every time they see the canvas, they will be reminded of different shapes and understand its geometry.
All the above-listed DIY projects for small canvas are simple and easy to follow and create and need minimum materials. The best part is that they are not messy, easy to follow, and educative. It is indeed great for kids to work on their sensor skills s they use different tools, colors, and mediums. Go ahead and explore different painting techniques and create special memories and art with your children. Just follow the instructions and spend quality time with your children when cooped up indoors.