Find 8 free crochet troll hat patterns with step-by-step instructions to make one for your little ones! Perfect for the winter months, these colorful and cute poppy troll crochet hats will keep them warm and stylish. Each troll hat crochet pattern includes easy-to-follow and step-by-step instructions so you can create a unique hat every time. Whether it's as a gift or simply to make your children look even cuter than they already do – check out these free crochet patterns today!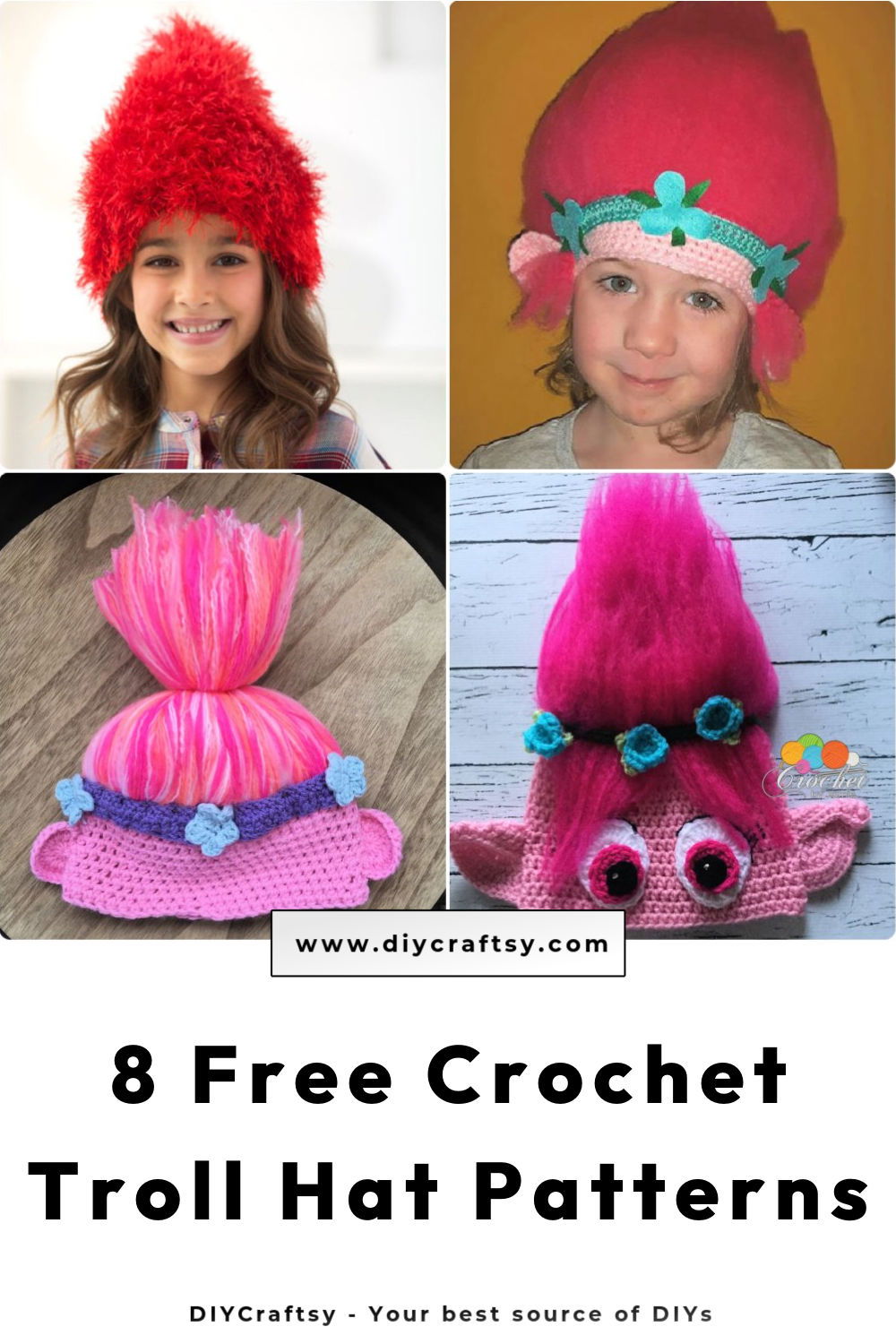 Free Crochet Troll Hat Pattern
Create a unique look for your kid with a free crochet troll hat pattern! With bright colors, realistic troll-like features, and soft yarn, this poppy troll crochet hat will surely be a hit for children and adults alike. This crochet poppy troll hat pattern is easy to make and customizable in size, perfect for Halloween costumes or everyday dress-up. Start by choosing the right yarn: Worsted weight acrylic is most commonly used, as it's soft and easy to work with. Choose colors that reflect the look of your favorite trolls, or mix up various hues to get an even more colorful effect.
Once you have chosen your colors, it's time to begin crocheting! Using basic stitches like single crochet and double crochet, you can create the body of the hat in just a few hours. Then add details like eyes and nose to give it realistic character features. To finish off the design, attach the pom-pom to the top of the hat for extra fun flair. With these free crochet patterns for troll hats, you can give your kids a unique look that will inspire creativity all year round!
1. Free Crochet Poppy Troll Hat Pattern
Crochet your own adorable free poppy troll hat pattern! Keep your hair standing and look like a troll with this one-of-a-kind hat. It's the perfect project for anyone from beginners to advanced crocheters and comes in sizes ranging from 6 months to adult. All you need are some basic materials: super saver yarn, needle and tape measure, bristle brush, Hobby Lobby Ilty Hook (5mm/H), scissors and stitch markers – you'll be ready to crochet away! Enjoy creating your unique poppy troll hat today! justcraftingaround
2. Crochet Newborn Trolls Hat Pattern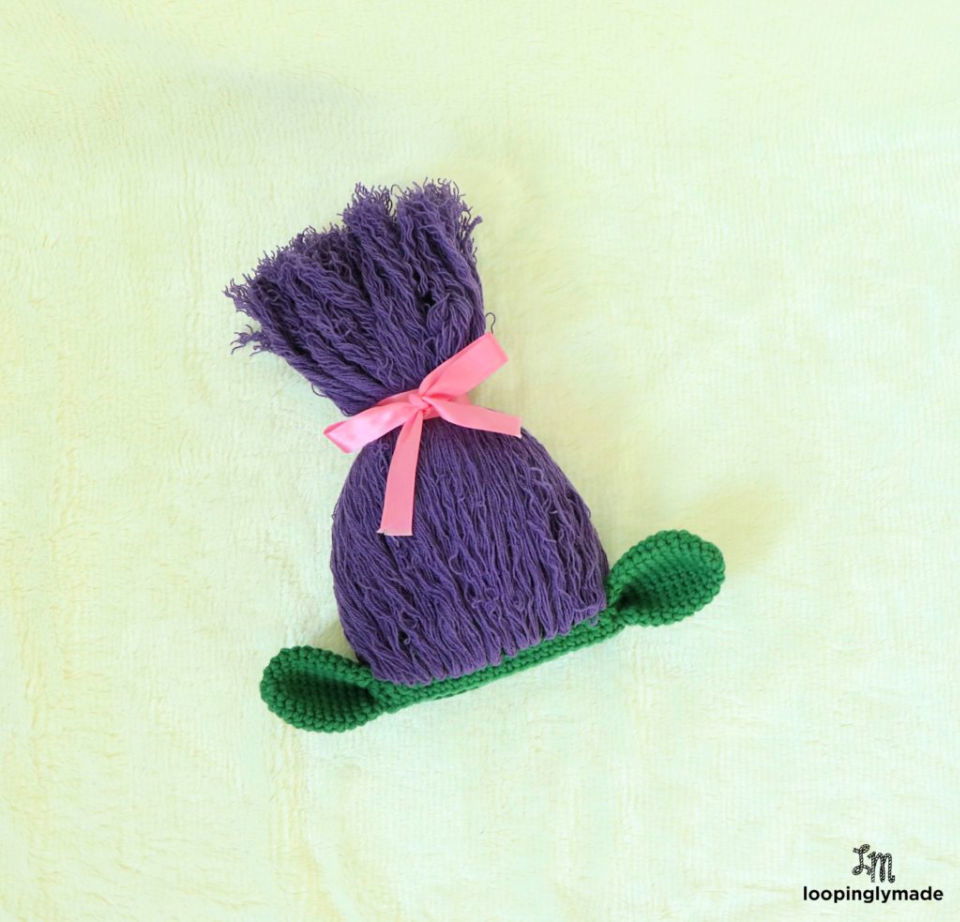 Are you looking for a unique and special photo prop for your newborn? Look no further than this pretty crochet trolls hat! This free step-by-step pattern, it's easy to make. All you need is worsted weight yarn, a 4.5mm hook, 21-inch pink ribbon, a tapestry needle & scissors – the perfect combo to create something beautiful! It's suitable for boys and girls with a band instead of a ribbon if needed. Make everyone jealous with this cute crochet newborn trolls hat – get the free pattern now! craft her
3. Fun Fur Crochet Troll Hat Pattern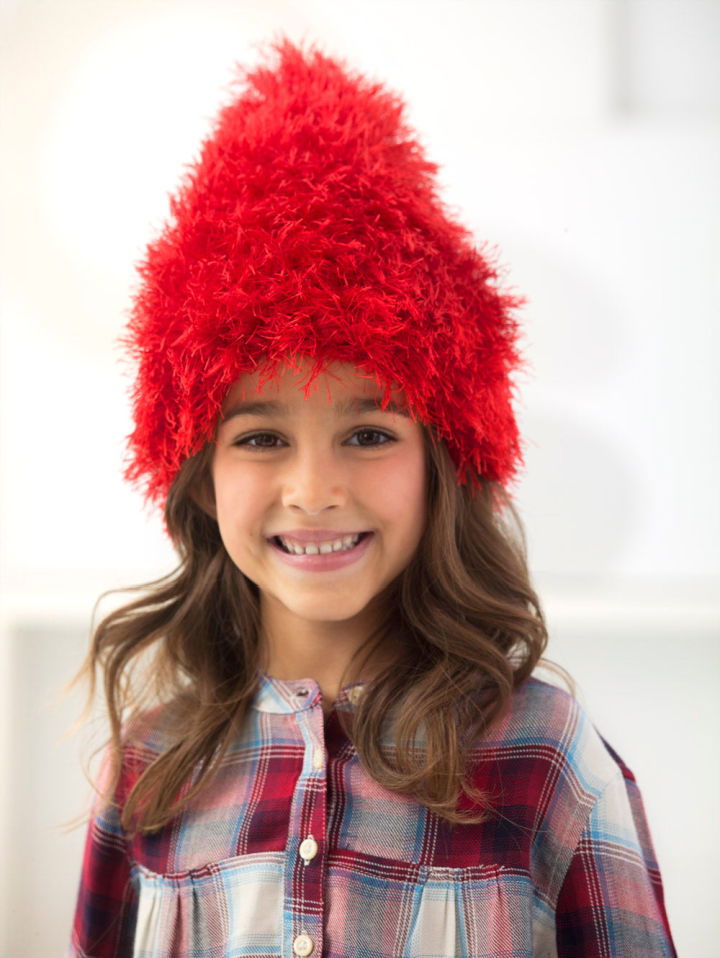 This amazing and beginner-friendly fun fur troll hat crochet pattern will bring smiles! Made with medium-weight yarn, it has a skill level of ease, and you'll need lion brand fun fur solid and Lion brand hometown yarn. All you need is a 10mm (N/P) hook and scissors to create this unique look. Whether it's a costume or a gift for someone special, this fun fur troll will leave them feeling extra special. lionbrand
4. How to Crochet Troll Hat – Free Pattern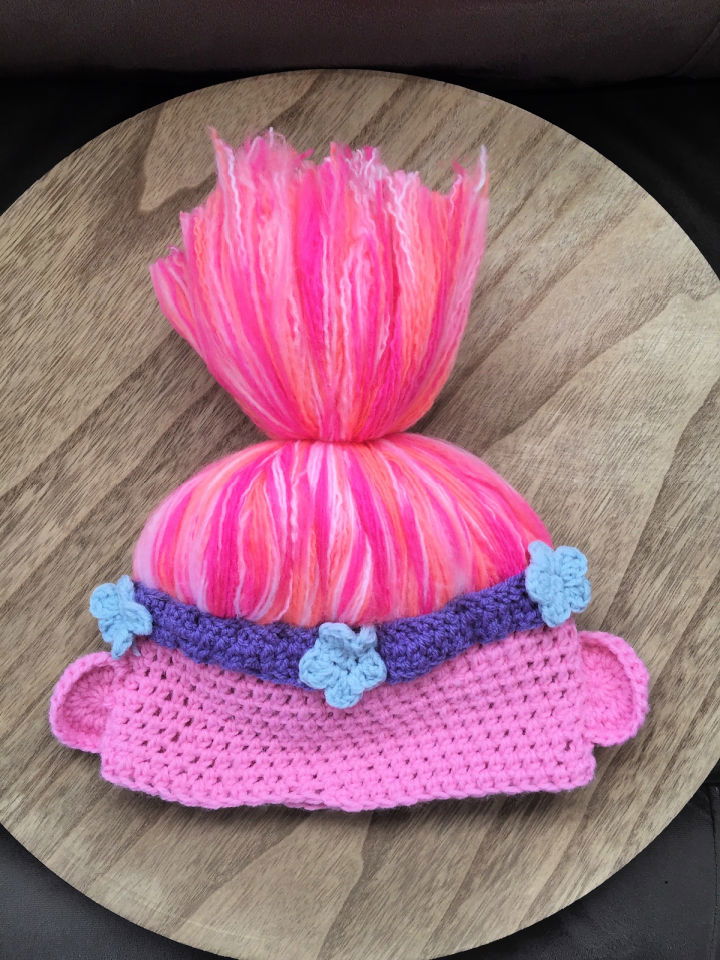 Surprise your little one with this awsome free crochet troll hat pattern! This PDF pattern is perfect for a 3-4-year-old child and includes a list of materials needed, like DK weight yarn in two different colors, scissors, a sewing needle, and a brush to fluff up the hair and hairspray. You will also require a crochet hook of 4mm to complete this hat. Download this fun pattern now and get crafting! ravelry
5. Crochet Your Own Troll Hat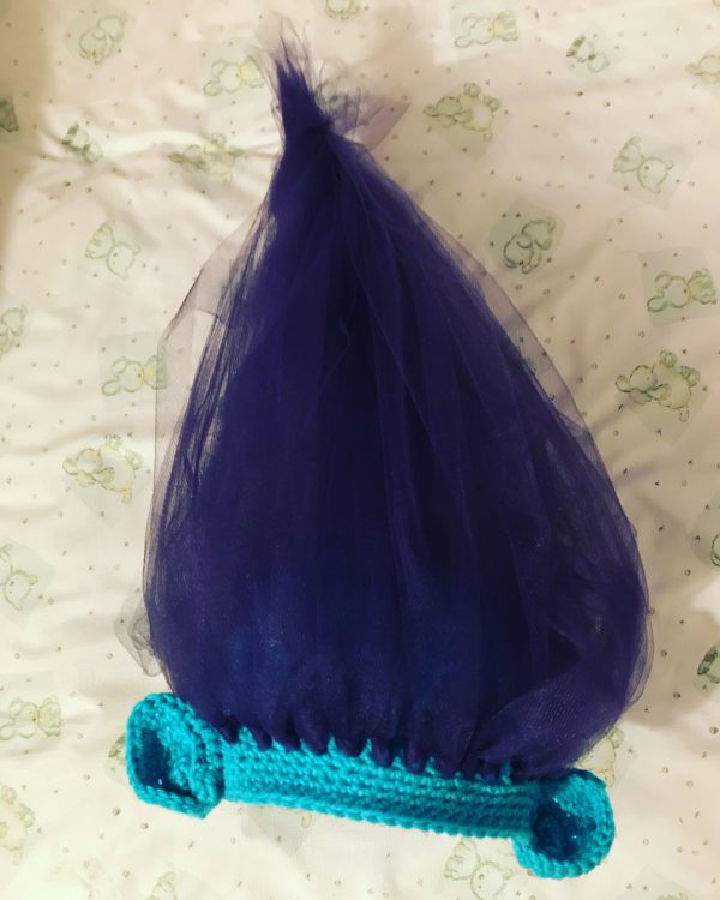 Stay fashionable and show off your holiday spirit with this friendly and fun trolls hat crochet pattern! This original pattern inspired by the movie 'Trolls' is perfect for a beginner to intermediate skill level. You will need red heart super saver pretty 'n pink or turqua yarn, G-H-I crochet hooks, measuring tape, yarn needle, scissors and a stitch marker. With these materials, you can make the most charming hat that any popular movie fan would love! brightsideis
6. Crochet Princess Poppy Hat – Free Pattern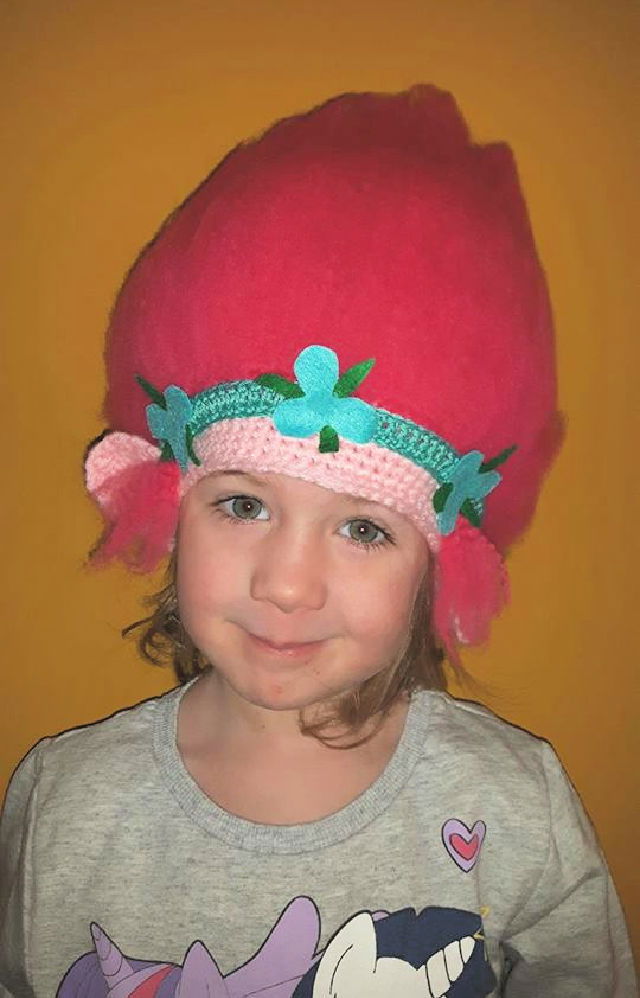 Create the perfect accessory for any special little girl with this free crochet pattern to make a beautiful Princess Poppy hat! Step-by-step instructions make it easy to follow and create the best kids' hat. Gather some yarn, a 4.5 mm crochet hook, and felt, and you're ready to start this fun project! Whether you're a beginner or an experienced crocheter looking for an adorable gift idea, this is the perfect pattern for creating something magical. Get your hooks out today and start stitching away – she'll look stunning in her finished Princess Poppy Hat! kreanimo
7. Free Trolls Crochet Hat Pattern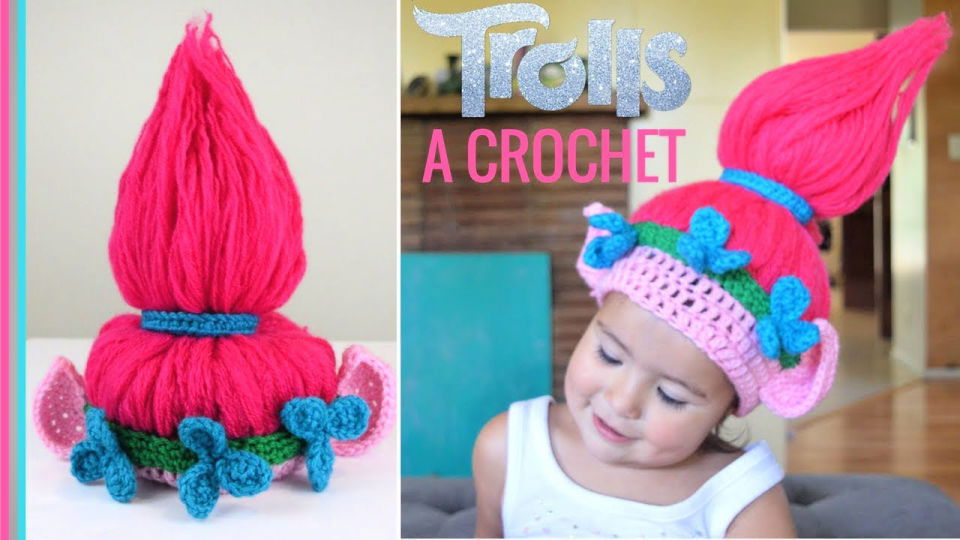 This free crochet hat pattern is sure to delight toddlers! With its fun Trolls design inspired by the character poppy, it's a simple and cute project for any fan. Crocheting this elegant hat requires only four colors of yarn, a crochet hook, scissors and a yarn needle – making it easy for even novice crafters. So if you're looking for something fun to make with your little one, try out this free trolls crochet hat pattern today!
8. Easy Crochet Troll Hat Pattern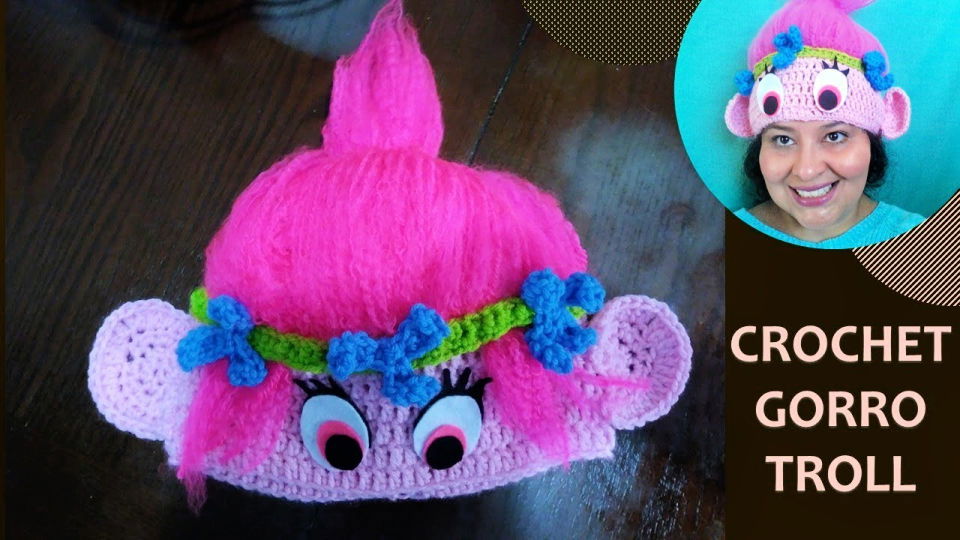 Learn how to create a gorgeous troll hat with your own two hands! With just four materials – yarn, a 5 mm crochet hook, a dog brush, and felt – you can make an inventive design that will awe all the other adults. Start by crocheting your hat base using single and double crochets until it's the desired size. You can then use the dog brush to add texture before shaping it with hot silicone. To finish your design, sew on felt shapes of eyes or whatever you desire with a tapestry needle. Let your imagination run wild and show everyone what creative ideas you have!
Related Free Crochet Patterns:
Find thousands of free crochet patterns for every project imaginable! From adorable baby blankets to stylish scarves, all are available instantly with just one click.
Conclusion:
Creating a crochet troll hat is a fun and easy way to express your personal style. There are many free patterns online, from classic Poppy Troll Hat designs to more unique creations. Step-by-step instructions and pattern suggestions make it simple for anyone to get started. Whether you're working with bulky yarn or fine thread, there's sure to be the perfect design for any skill level — from beginner crocheters who want an easy project to advanced needleworkers looking for something fresh. With 8 free crochet troll hat patterns available above, you can mix and match colors and styles until you find the one that best expresses your personality. So grab some yarn — or even just some fabric scraps — and start making DIY Troll Hats today!