Find 20 creative and clever DIY hidden storage ideas for the home to ensure your valuables remain out of sight and secure. These unique hidden storage solutions provide a safe space without sacrificing style and won't be easily noticed by visitors. These secret safe ideas include transforming furniture into hidden compartments; creating secret drawers in a staircase or behind bookcases; installing custom shelves under beds, in closets, or over doors; placing items inside hollowed-out logs or old suitcases; constructing false walls to hide unsightly wires; hiding clutter under stairs with built-in cubbies; mounting cabinets on top of doorframes amongst many more. With these inspiring hidden storage ideas, you can create hidden spaces that are both practical and aesthetically pleasing!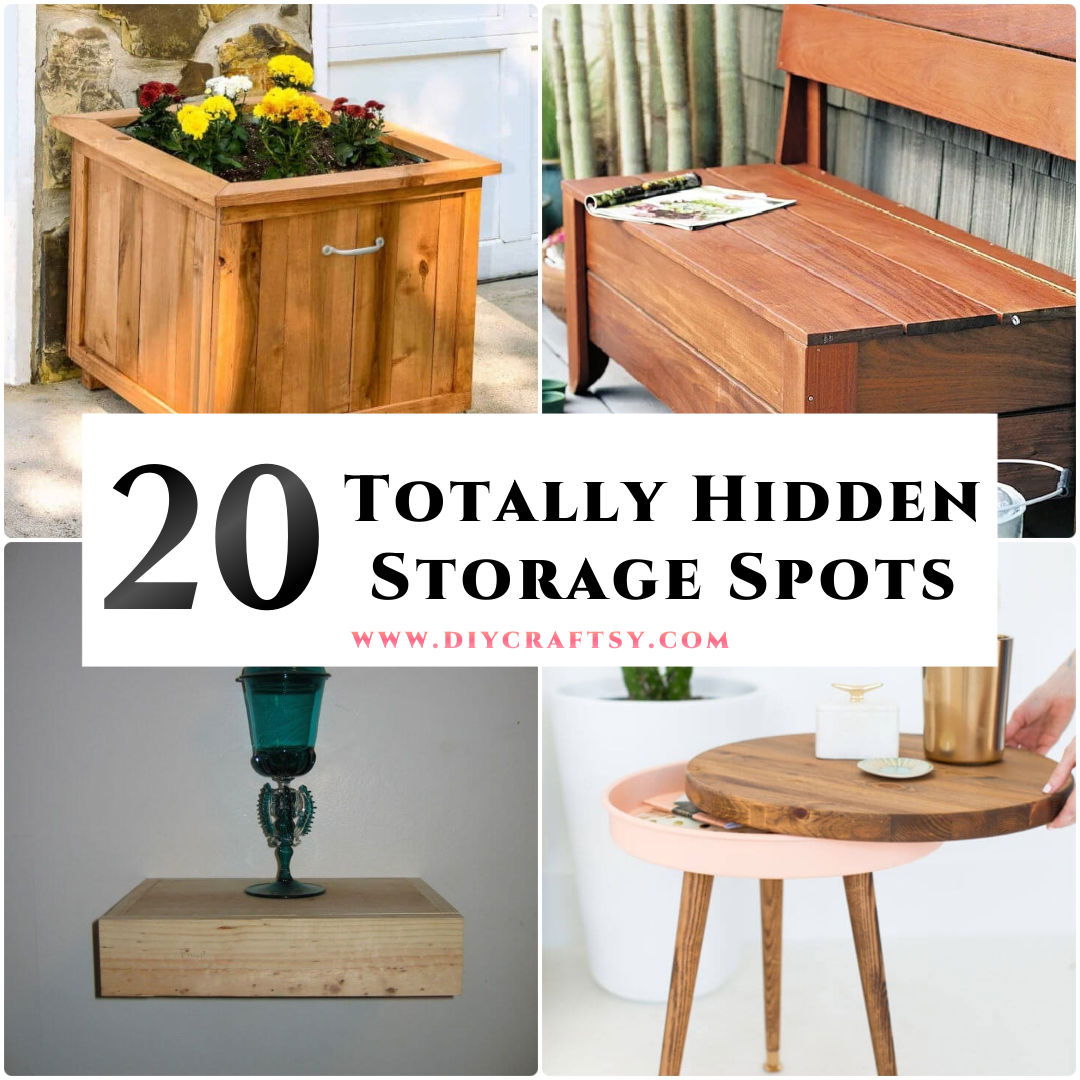 looking for diy hidden storage ideas that no one will ever suspect? Here are several clever ideas to consider: secret compartments, hidden wall storage solutions, concealed cabinets, or simple secret stashes that easily fit into small spaces in the home. DIY hidden storage ideas can help keep items out of sight and create a well-organized feel throughout your home. From hideaway drawers to secret recessed bookshelves, diy hidden storage gives a layer of functionality without compromising on style.
With creativity and clever thinking, functional and stylish diy hidden storage ideas can be crafted to conceal any cherished items from unexpected guests. With these clever DIY hidden storage ideas, no one—not even a nosy guest—will ever suspect what's hiding behind the walls or inside furniture pieces!
1. DIY Storage Entry Shelf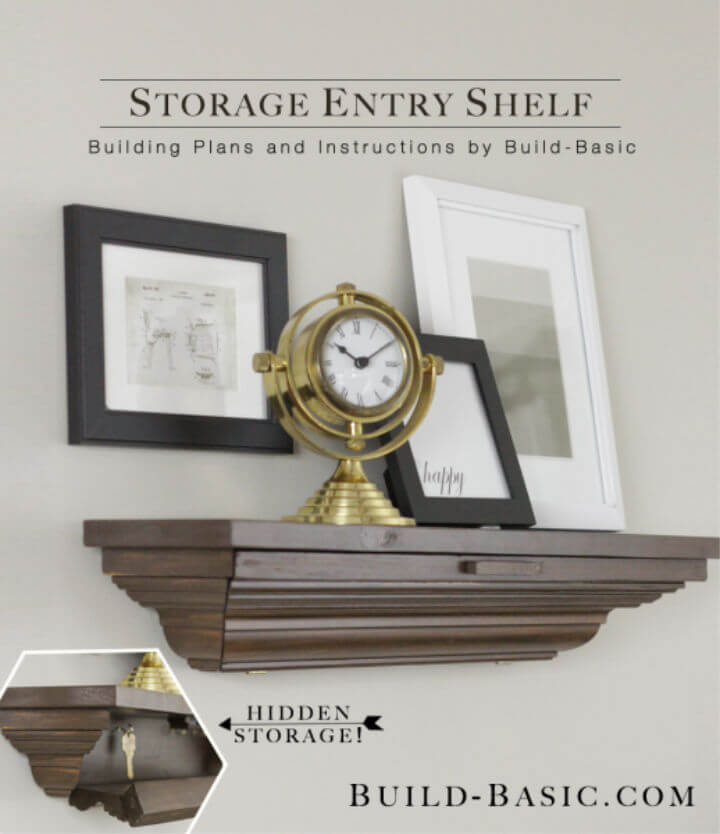 You can make a perfect hidden storage space for your keys and other valuables under this classic molding shelf. You just need some hooks and hinges along with two hours and $18, and you can have the most functional hiding space. build basic
2. Building a Secret Floating Shelf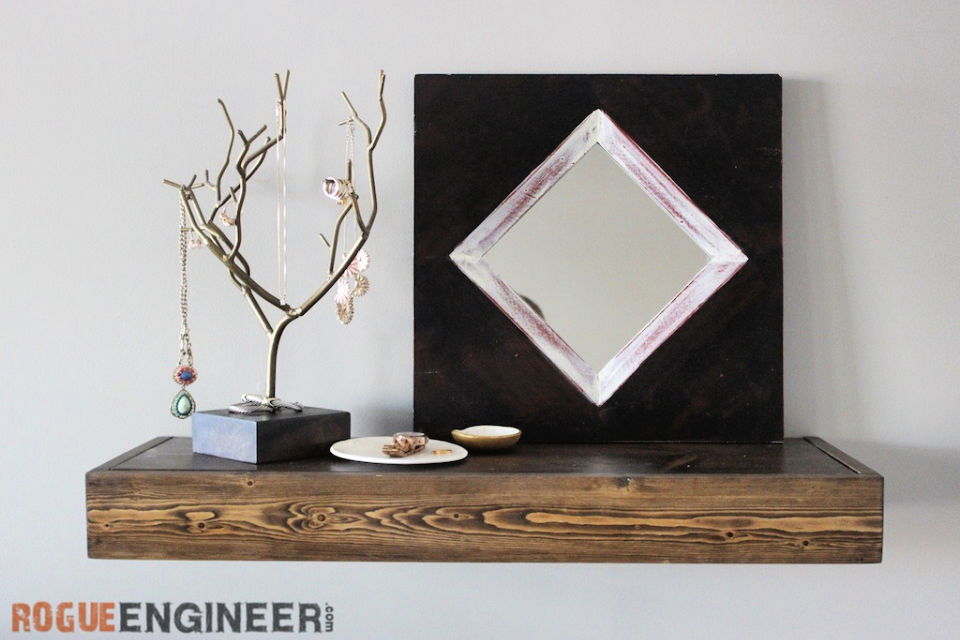 You can make your shelf more stylish by adding a floating shelf beneath it. The added wood will give a more modish look while the floating cabinet will provide with a huge space. You can hide your valuables there, and no one will ever know. Some little material with tools is required to achieve this fantastic space. rogueengineer
3. Secret Compartment Jewelry Case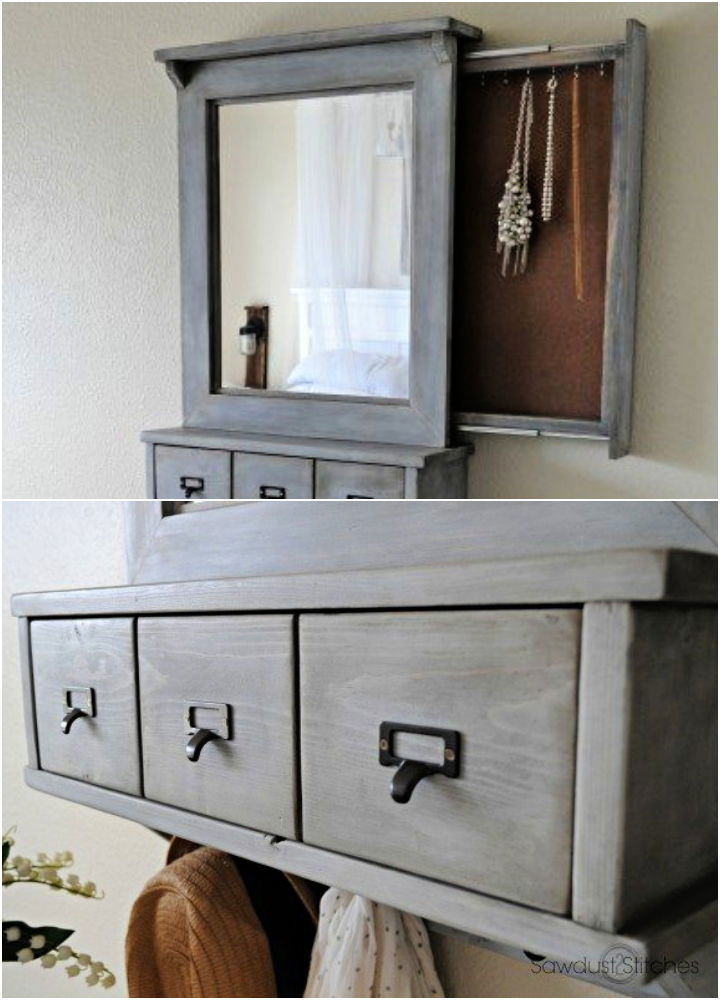 Spice the side of your dressing mirror up with a secret jewelry compartment. You can keep your ornaments organized and always ready by putting them in this jewelry case. The jewelry hanged in there will give a stylish look to your dressing area. sawdust2stitches
4. DIY Floating Shelf with Secret Compartment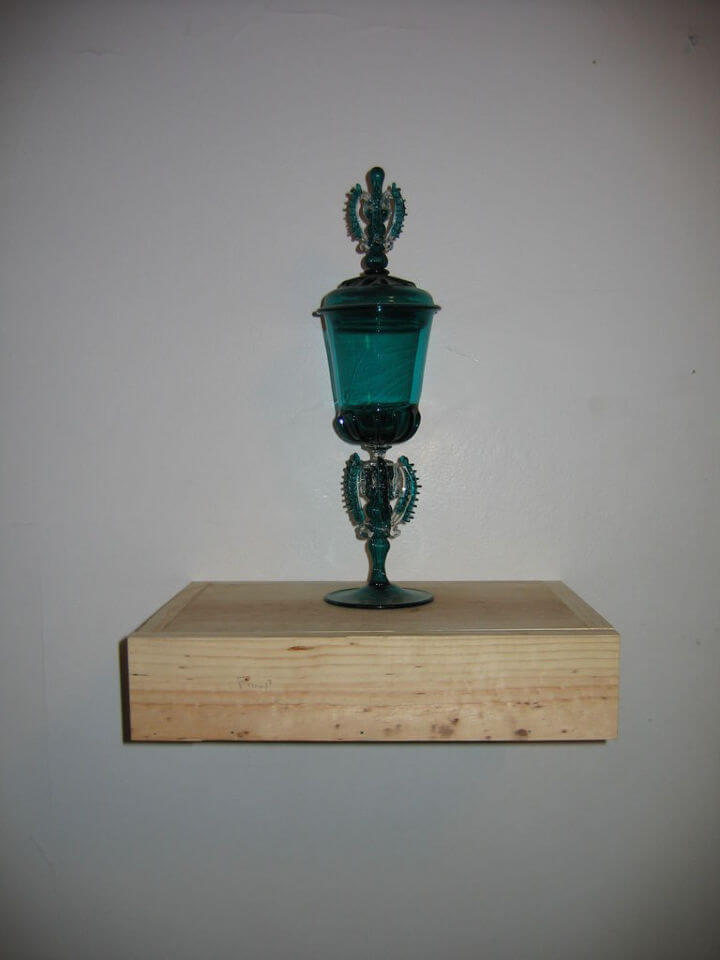 This floating shelf is made of reclaimed wood to complement the actual design of the shelf. The floating shelf provides a huge secret space to place important or secret items. The shelf is both stylish and functional. instructables
5. Distressed Coffee Table with Storage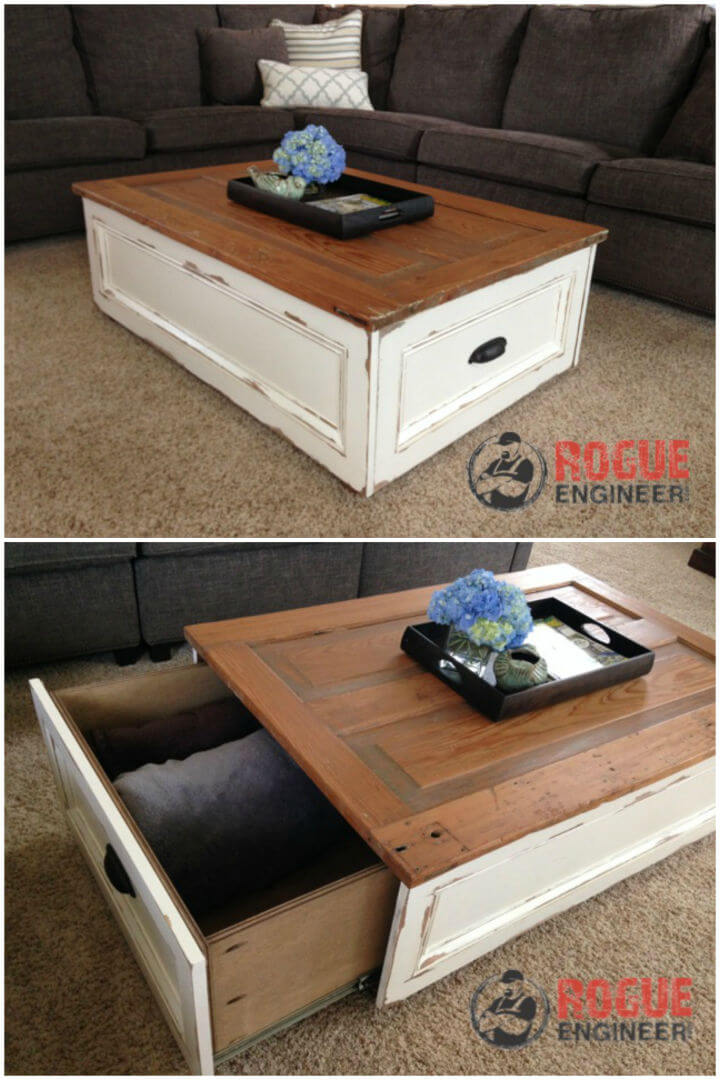 Coffee tables are in trend these days. What if the coffee table also provides you with some extra space along with a trendy look? This coffee table can be renovated with just some extra wood, may it be an old door of your house which you are planning to throw away. The extra compartment can accommodate the small things wandering in the lounge and can make your place tidy. rogueengineer
6. How to Build a Bathroom Storage Mirror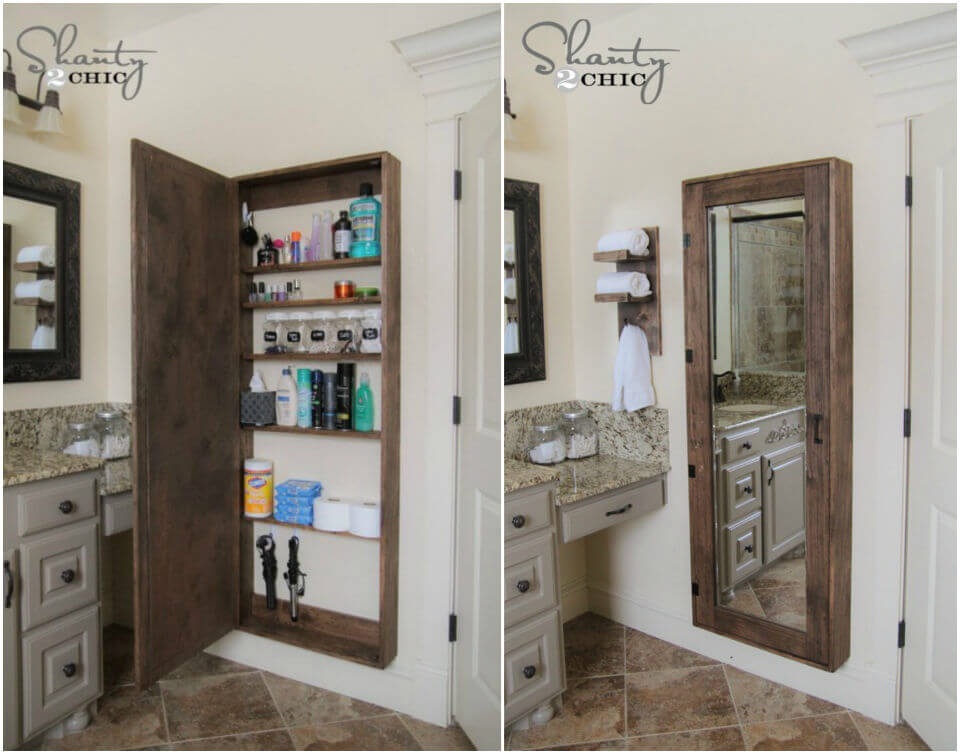 Are you tired of organizing your facial creams and mouth wash in your washroom? We have a simple solution to your problem. Make an extra shelf behind your bathroom mirror and store all of your products there. You can have a tidy and organized washroom while keeping your products all in line and readily available. shanty 2 chic
7. DIY Hose Holder with Pallet Wood Planter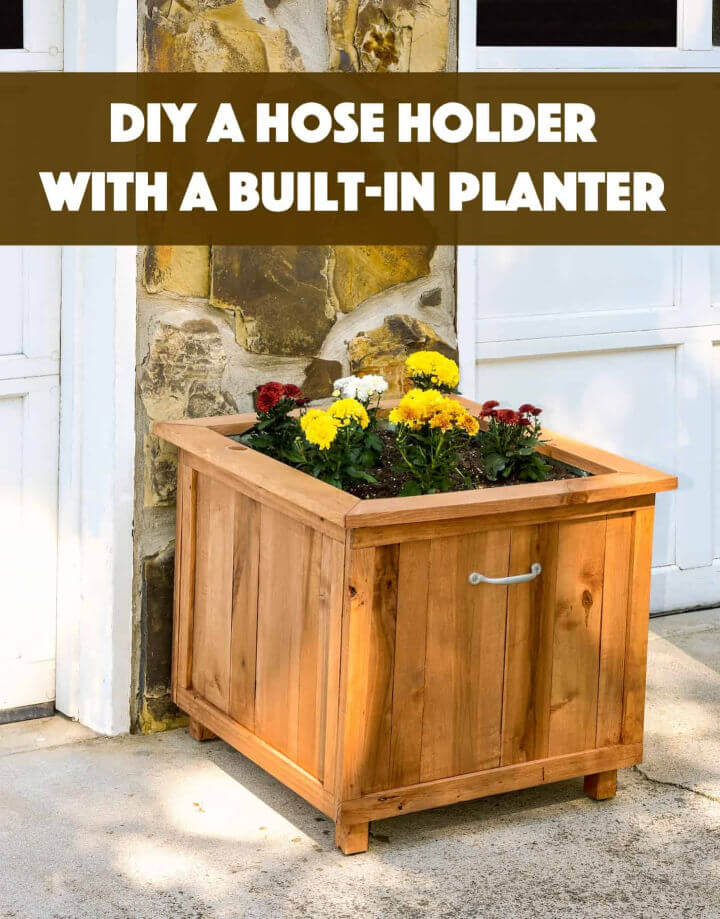 Does your beautiful lawn lose its beauty with a huge hose around? If yes, then you have to create this dazzling hose holder. This hose holder can grow a plant on the top and will be a perfect fit for the lawn. The beauty of the gardening area will remain intact, and your hose will be organized all the time. diycandy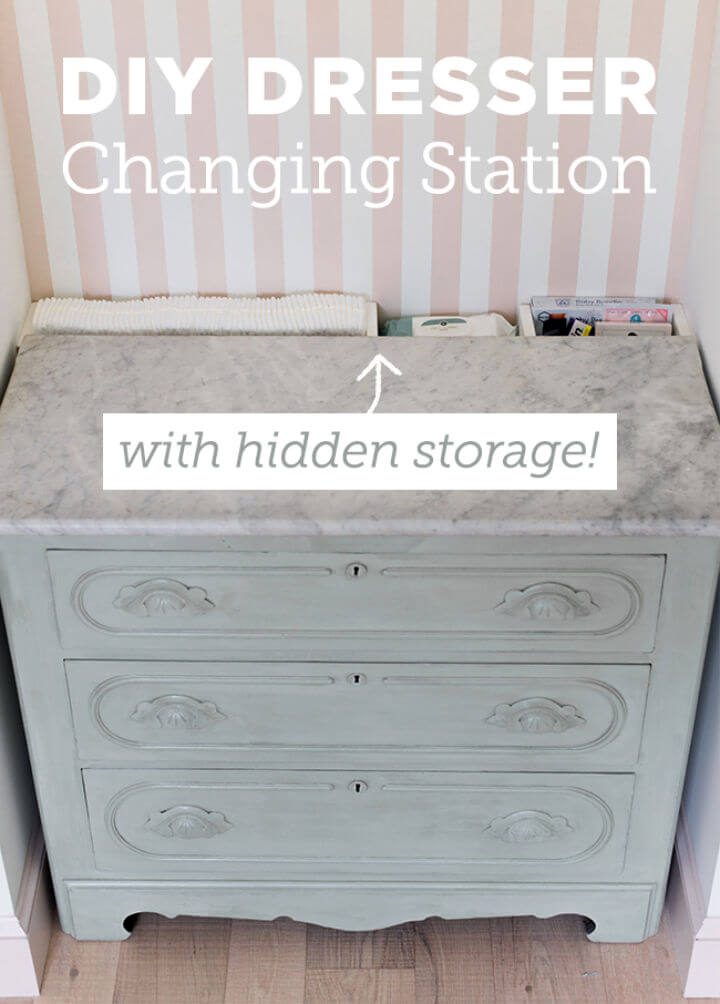 House can never remain tidy with toddlers all around. You are always looking for extra space to set up the little one's things. This changing nursing station provides some extra space to organize diapers and other small things. You can store lotion, powder, creams, and scissors, etc. in this storage area. jennasuedesign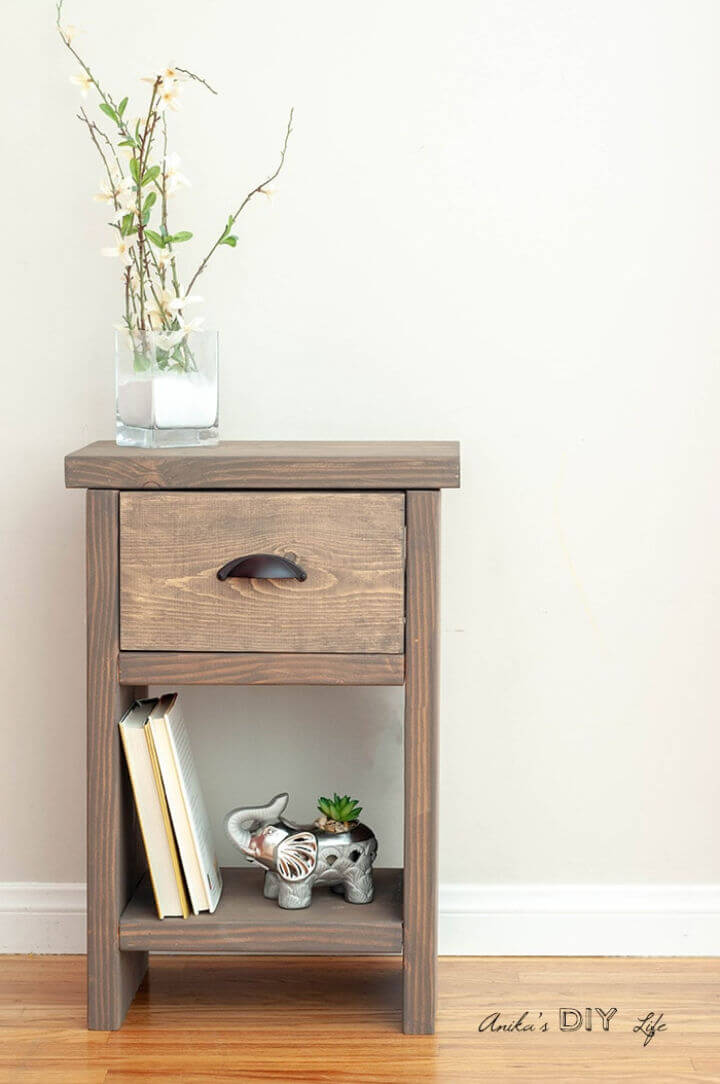 Did you ever get fantasize by the lockers hidden behind the photo frames in movies? Well, you can make this fantasy a reality by creating a secret storage place behind your photo frame. This storage place is perfect to put the most valuable things as no one can ever imagine what a beautiful photo frame is hiding behind. anikasdiylife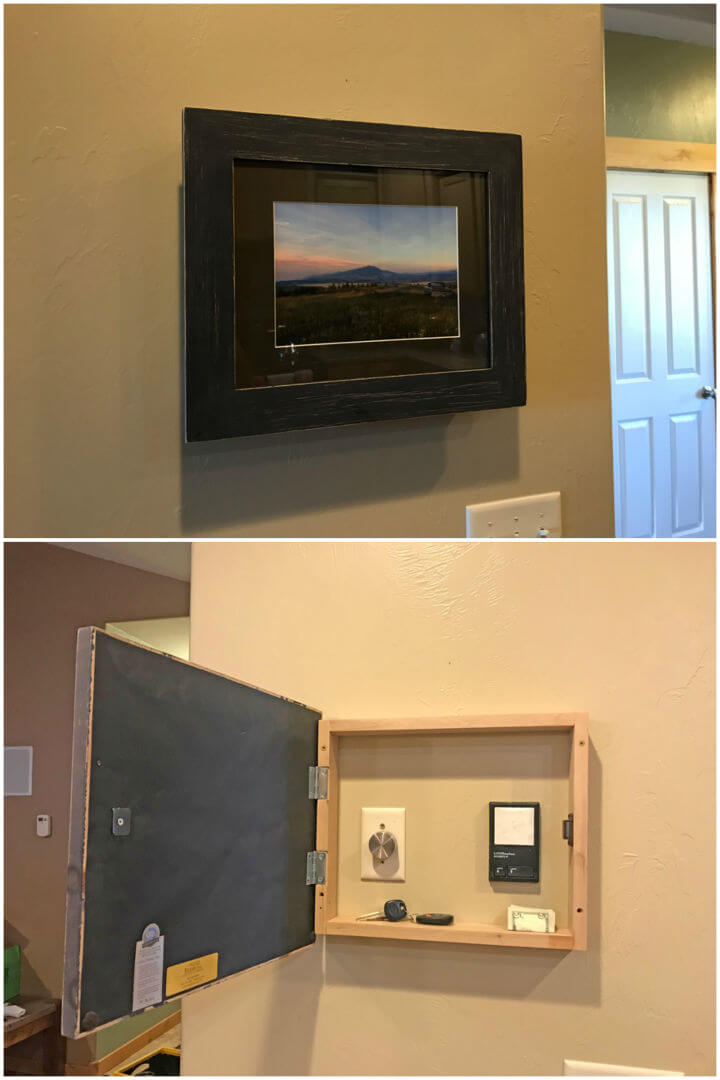 Nightstands give an elegant look in the room. And if they come with a secret compartment, they become more useful. The upper space of the drawer can carry a secret compartment, about which no one will ever know. diypete
11. How to Make Secret Storage Book Box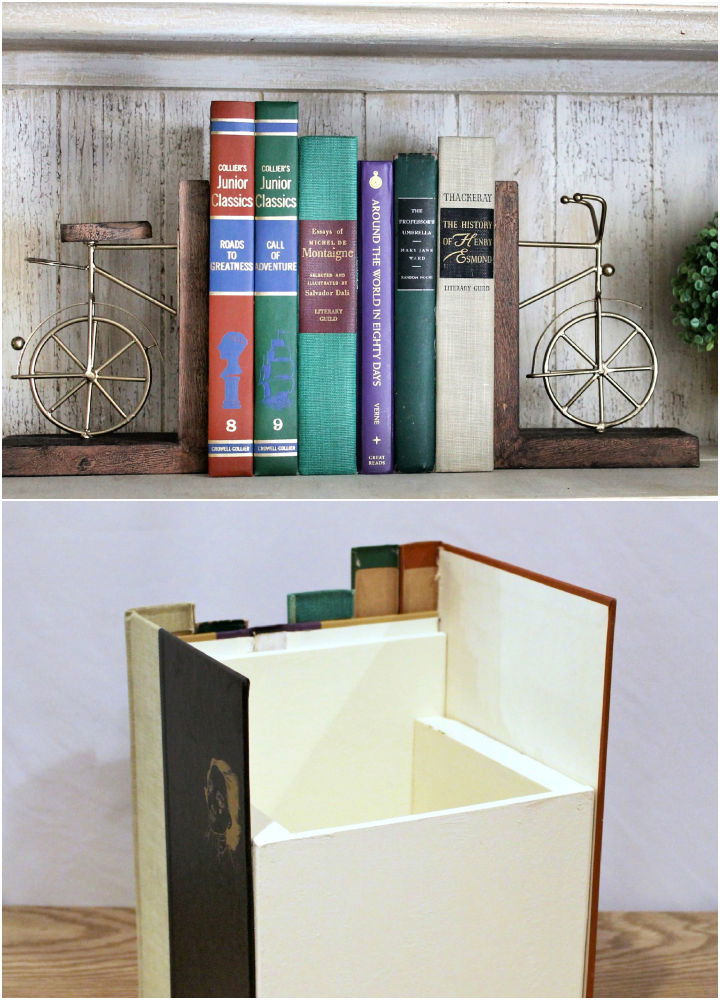 If you have a pile of old books and wondering what to do with them, build storage space. Gather all the books, and use their hardcore covers to make storage space. You do not require a long list of materials to create this DIY project. You can gather things from home, and you are done. girlinthegarage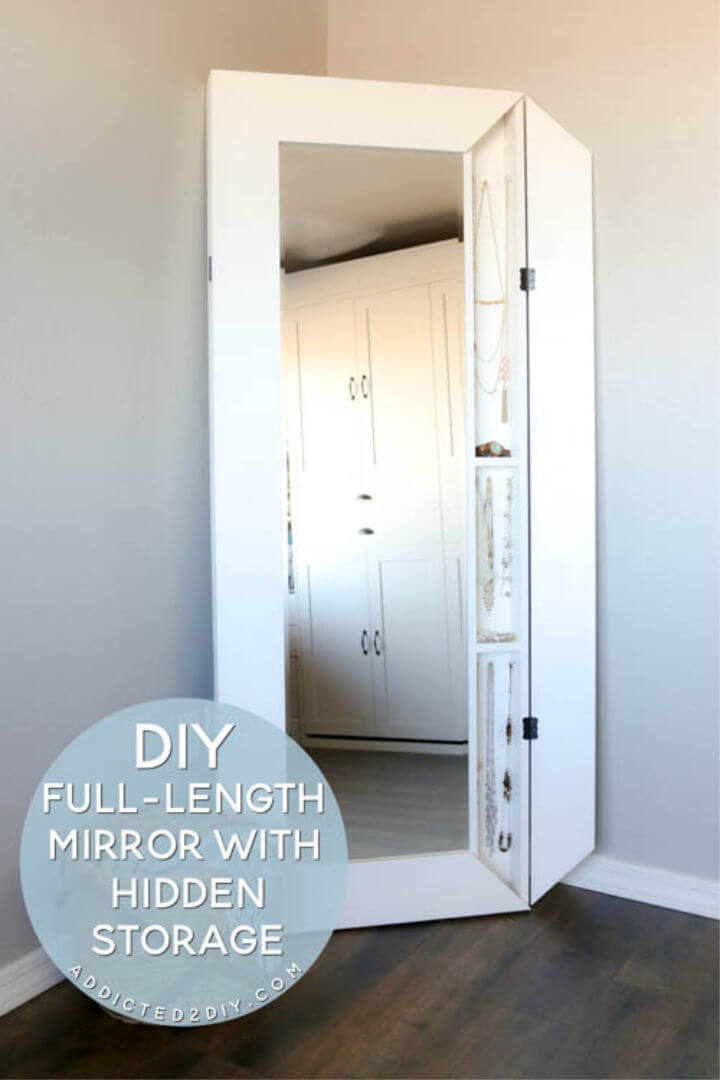 If you are a mirror person, here is an idea to utilize your mirrors productively. You can build a storage space behind your mirror with just some simple material. The best use will be in your dressing area. You can store all of your makeup items in this storage area. A full-length mirror will provide you a detailed look of yourself while the storage area will keep your makeup organized.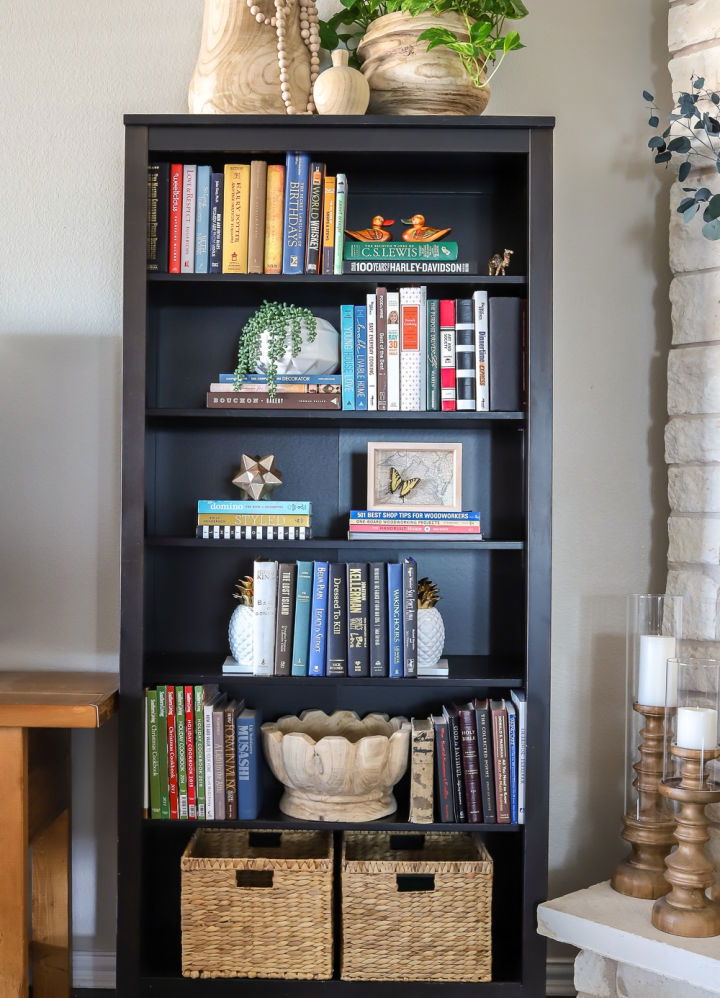 Organize your books and other small things by making this simple storage book box. You can place your box on the front side of this rack while the backside can be used to place other stuff, you do not want anyone to see. Camouflage the front side with book cover, and no one will ever know about the storage area. jenwoodhouse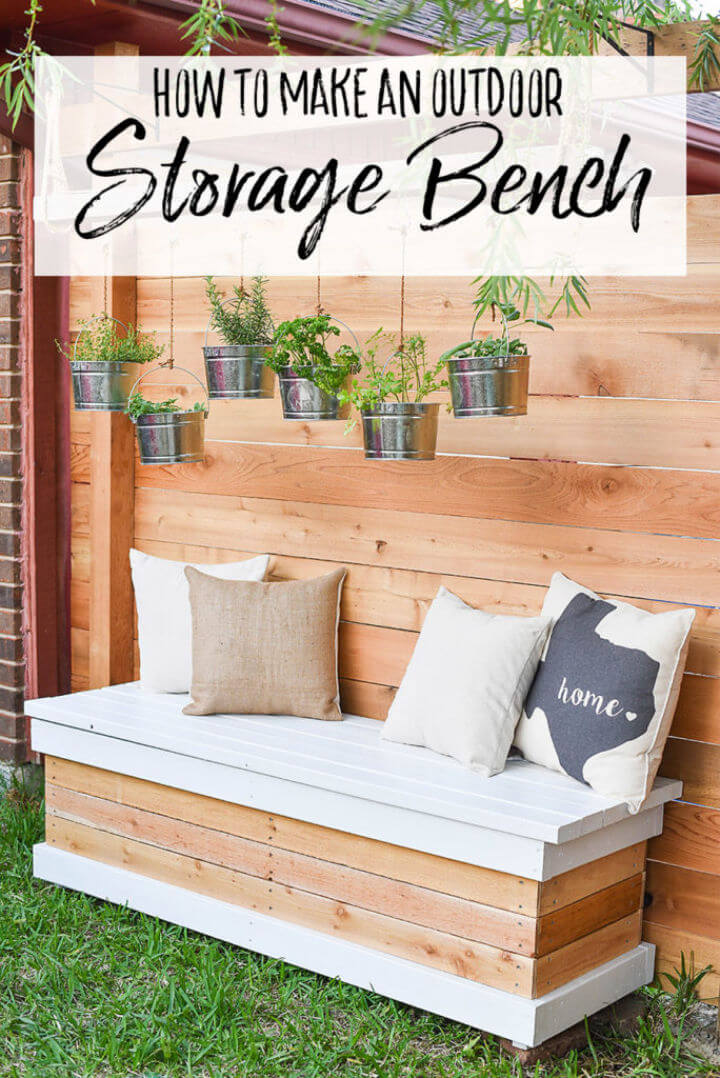 Backyards are always a delight to see if decorated nicely. Perfect storage space for lawn accessories can be made at the backyard. Wood is required to make this space. You can accessorize the top of the space with cushions and make it a sitting area. ourhandcraftedlife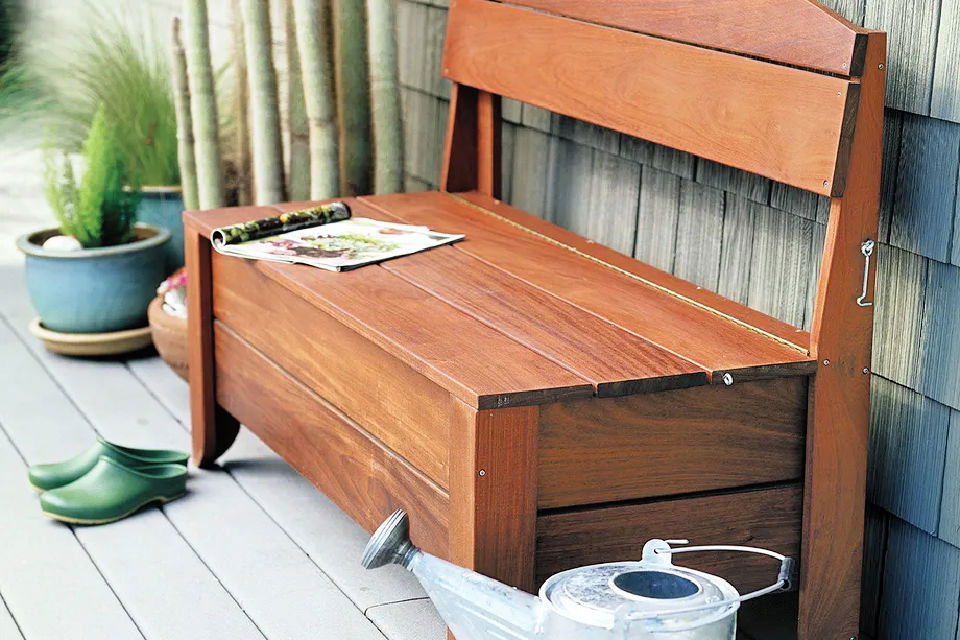 Make your bench more useful by making an extra space beneath it. Do not let the space below the bench go wasted. Some extra wood is required to give it a contained look. Polish it with the same color as of bench and you are done. thisoldhouse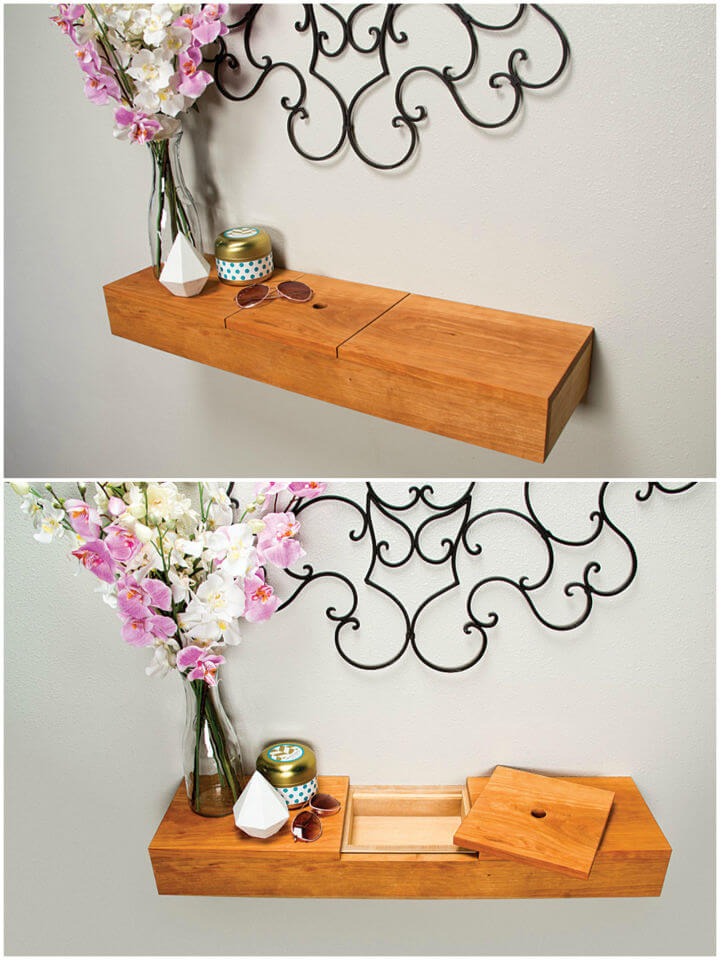 The Chester can be turned into an extra storage place by making a hidden cabinet. While designing the Chester, keep an extra space inside and cover it with a floating opening. In this way, you can get a lot of extra space to hide your personal stuff. buildsomething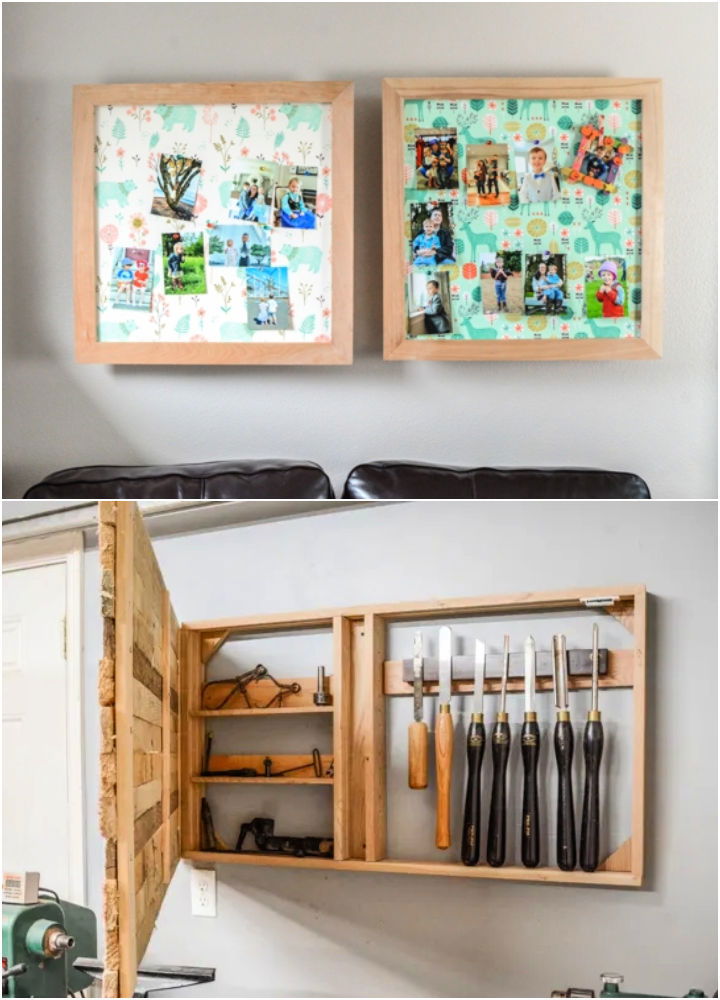 You always require some extra space in your children's room. You can create some space behind the decorative board! Build a decorative board in the room and make some extra compartment behind. Put something informative on the board and organize extra things behind. thecreatedhome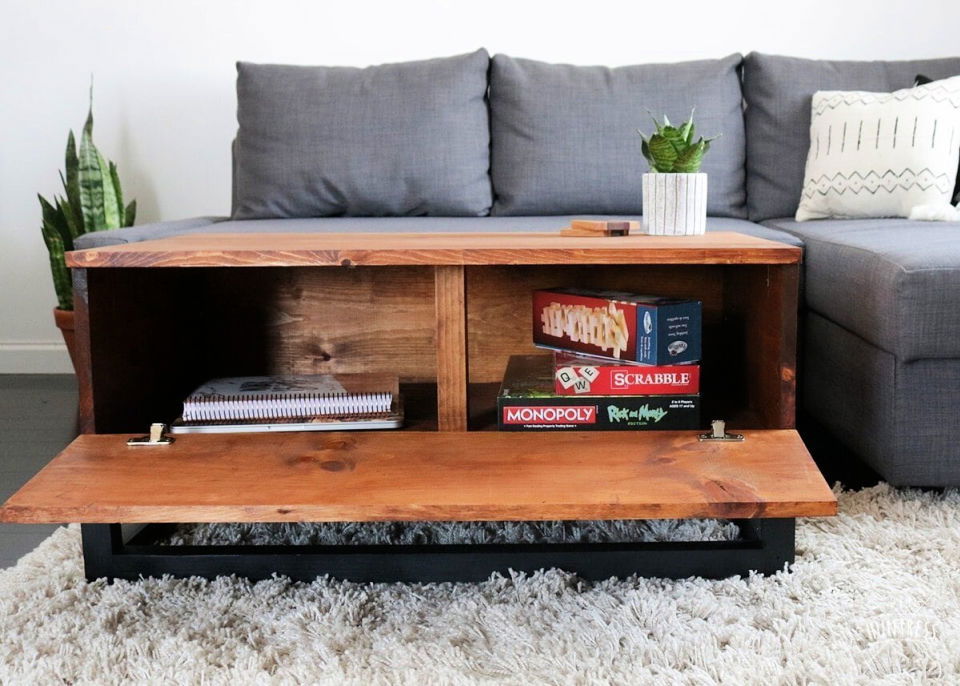 Coffee tables are a must in the sitting area to place your coffee cups and magazines. The area beneath the table can be turned into a storage space by having simple drawers. This DIY project is easy to make at home. diyhuntress
19. How to Make Mid Century Side Table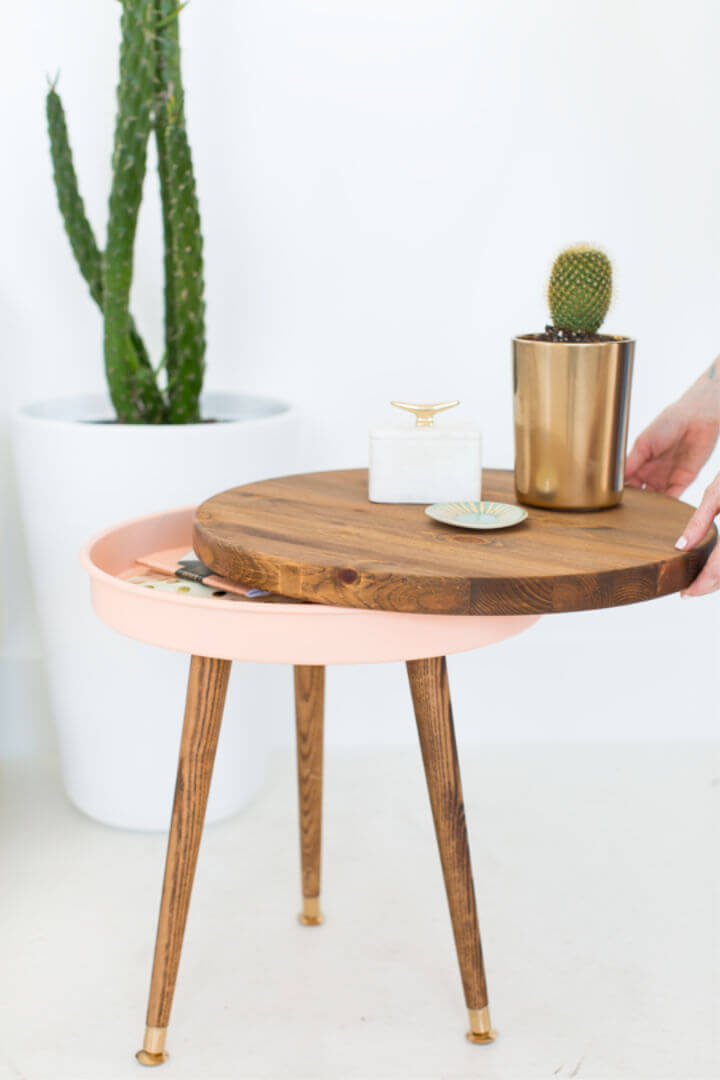 A simple side table can have secrets beneath it. You can make a simple round mid century table and keep a storage place below it. The top of the table will be rotatable. Personal belongings can be placed in it, hidden from everyone. sugarandcloth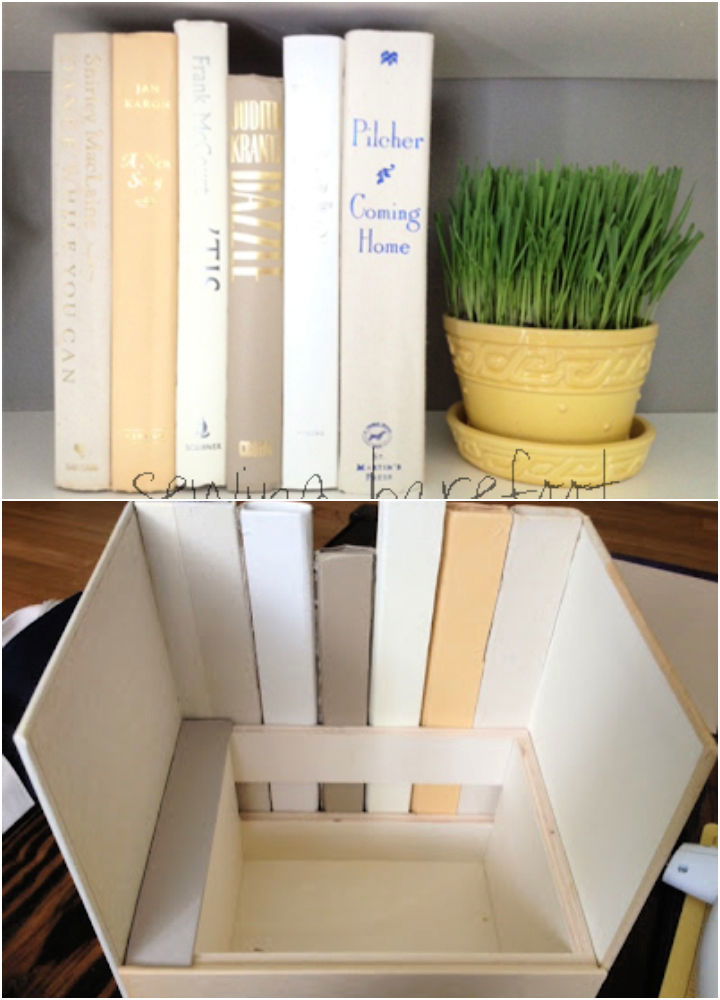 Do not throw off your old books, instead utilize them in making storage boxes. Use the hardcore covers of old books and join them to make boxes. These boxes can be placed anywhere, and extra stuff can be stored in them. They are handy yet very useful. sewingbarefoot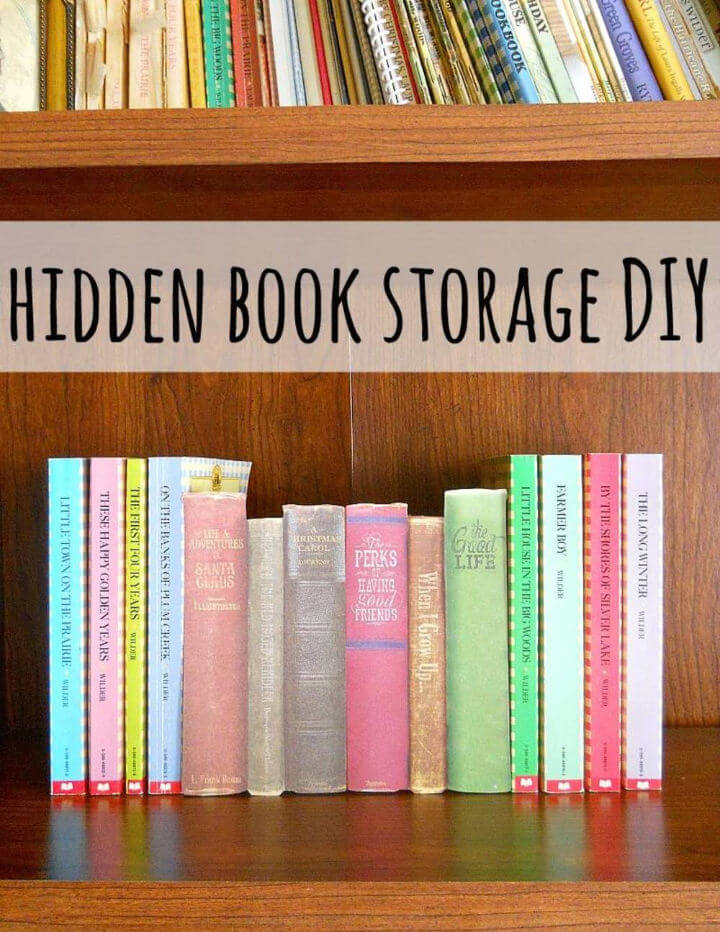 Every house has this one corner which has this overflow of books! Check out this hidden storage spot inspired by the look of vintage books. You can easily make this by yourself using paper mache square box, adhesive tape, craft knife, scissors, paintbrush and paint. Hit the tutorial for more details! blitsy
Frequently Asked Questions: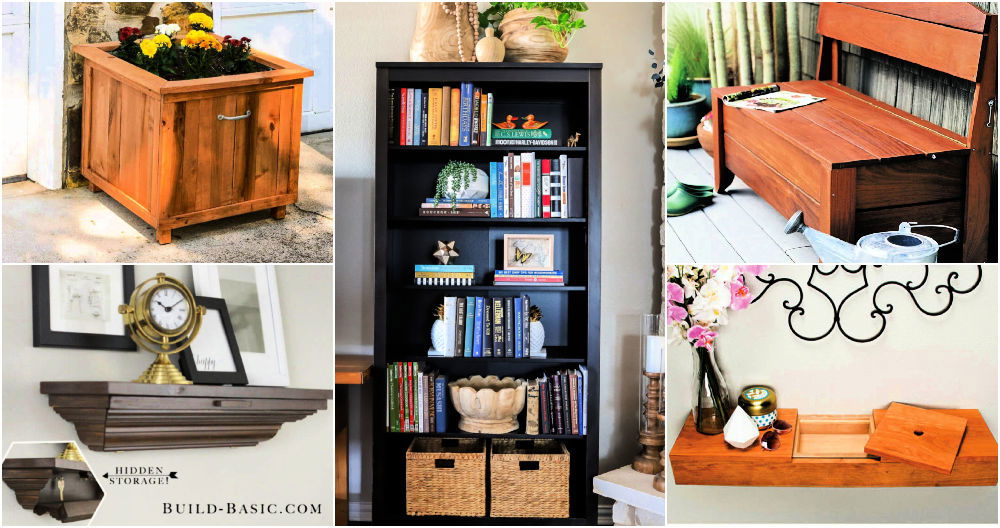 Need help finding the perfect DIY hidden storage idea? Look no further. Get answers to your frequently asked questions about cleverly designed spaces for keeping clutter at bay.
How do I make hidden storage in my house?
Creating hidden storage in your home is a great way to keep items secure and out of plain sight. You can use secret compartments hidden behind false walls, built-in shelves, or furniture with hidden compartments. Consider using hidden locks for added security when creating secret storage areas in your house. Our hidden storage ideas will help you make sure that your valuable things are hidden away and secure. Learn about hidden storage options that fit your space and budget today!
How do you make a secret compartment in the wall?
Creating a hidden storage compartment in the wall is an easy way to store items securely. A hollow-core door or an existing wall cavity can provide hidden space for concealed storage. First, ensure your chosen area is free from electrical wiring and insulation. Cut out the drywall and use lumber to create your secret compartment, then seal with drywall compound, mud and paint. With hidden storage, you can keep your items safe and hidden away from prying eyes.
How do you make storage space when you have none?
Hidden storage is a great way to make use of unused space. It can take the form of secret compartments, hidden drawers and cabinets, or even furniture with hidden compartments for storing items securely and discretely. You can maximize your available storage space by taking advantage of hidden storage solutions without sacrificing aesthetics. You'll be able to keep things hidden and out of sight yet within easy reach when you need them.
How do I hide my storage in my closet?
One great way to hide your storage in your closet is to use secret compartments. These hidden sections can be made from drawers, shelves, or even behind false walls. With some creative design, these hidden sections can provide the perfect place for secret storage that is hidden away from prying eyes. Get creative and think outside the box to find hidden storage solutions!
How do I turn my wall into hidden storage?
Adding hidden storage to your walls is a great way to increase the available space in a room. To do this, you will need to find an area that can be opened up, such as behind a wall panel or behind shelving units. Once you've found the right spot, consider using secret compartments or hidden drawers to store items away. Use removable wall panels to make it easy to access what you need and keep your space looking neat. With a bit of creativity, you can create plenty of hidden storage that is both practical and attractive.
How do you hide things in plain sight?
Hiding things in plain sight can be accomplished by using distraction, camouflage, or diversion. Distraction draws attention away from the item you're trying to hide. Camouflage uses color and shape blending to make an object less noticeable. Diversion involves placing the item in a common area that won't draw too much attention. All three of these methods will help you hide things in plain sight.
How do you make a secret stash spot?
To make a secret stash spot, start by picking an inconspicuous place that won't be easily discovered. Consider the size of your stash items, and select a container that will fit snugly in the chosen area. Secure the container with a lock or latch if possible, and keep it out of sight but accessible. To further conceal your stash, shield it with a cloth or other material. Lastly, keep track of where you hide your stash so you have access to it when needed.
Where can I hide big things in my room?
If you need to hide large objects in your room, look for furniture pieces that have storage compartments. A trundle bed or a sofa with a pull-out drawer can provide ample space. Another option is to create your own makeshift storage. Use boxes, crates, and baskets that are big enough to accommodate the object and can be tucked away in corners or behind furniture. Also, don't forget to take advantage of vertical space by installing wall shelves and hooks. With a little creativity, you can easily find ways to hide big things in your room.
What should you not put in your closet?
It's important to not store anything illegal, dangerous or hazardous in hidden storage. It is best to avoid storing flammable items, such as aerosols and paints. You should also avoid storing food in your closet, which can attract pests or cause mold growth. Moreover, you should never store hazardous materials like bleach, gasoline, and cleaning solvents. Finally, you should keep any valuable items out of your closet as they are vulnerable to theft. Closets should be used for clothes and other items that need temporary storage.
Additionally, it is important to make sure that your hidden compartments are only accessible to those who you trust with the secret. Be sure to keep documents like birth certificates, passports and Social Security cards out of the closet due to the potential of identity theft. Finally, be aware that closet storage should not be used as a safe for valuable items like jewelry or large amounts of cash.
What can I use as a closet other than clothes?
You can use a closet for much more than clothing. Consider adding shelves, drawers or hooks to organize your accessories and small items such as jewelry, hats, scarves, art supplies or even shoes. You may also want to add bins or baskets to store items that need to be tucked away from sight. The possibilities are endless! Take some time to make your closet truly yours.
Also, You can use hidden storage and secret compartments for items typically not stored in closets, such as valuables, electronics, documents and other personal items. With hidden storage, you can store and organize items in an efficient and hidden manner.
What can you put in a closet instead of a door?
There are many alternatives to a closet door. Sliding barn doors, curtains, and pocket doors are all popular options that can be used instead of a regular door. Wallpapers or decals can also help define the space and give it an interesting visual appeal. Mirrors can also provide additional storage and aid in making a small room look larger. Finally, folding screens can also add a unique and decorative touch. All these options are great alternatives to a closet door.
Where do burglars not look?
Burglars typically do not look in the most obvious hiding places. Items like jewelry and money can be hidden inside books, under mattresses, or in clothing drawers. Additionally, burglars rarely check high-risk areas like safes and gun cabinets due to difficulty accessing them. They also ignore less valuable items such as blankets, curtains, and clothing. It is always best to keep expensive items in a secure hidden storage space. However, the most important place burglars do not look is where you do not expect it. Use your imagination!
Where is the safest place to hide valuables in your home?
The safest place to hide valuables in your home is in hidden storage. Look for secret compartments or hidden shelves, and use locks if possible. Items can also be hidden in plain sight with clever disguises such as bookshelves, furniture with secret drawers, or hidden safes disguised as everyday items like picture frames. Ensure the hidden storage is not easily accessible or visible to protect your most important items.
Where can I hide a lot of money at home?
You can create hidden storage around your home to hide large amounts of money. Utilize furniture with secret compartments, hidden shelves, and hidden closets. Consider adding false bottoms or hidden panels to existing furniture pieces as well. Alternatively, you could invest in a diversion safe that looks like an everyday household item but provides secret storage for your money. You can successfully keep your money hidden and secure by using hidden storage.
What makes a house attractive to burglars?
Homes with windows and doors that are easily accessible, no signs of security measures such as alarms or surveillance cameras, and homes that appear to be unoccupied for extended periods are attractive targets for burglars. Homes in isolated areas and those with unsecured valuables on display can also draw attention from criminals. It's important to take the necessary steps to secure your home and make it less attractive to criminals.
Which houses do burglars avoid?
Burglars avoid well-lit houses, have visible security systems (cameras, motion sensors, etc.), and show signs of occupancy like open curtains or a car in the driveway. Taking steps to make your home appear occupied, even when it is not, can be an effective deterrent. Finally, homes located near neighbors, police stations, or busy streets are also less likely to be burglarized. Being proactive in home security can help you avoid being a victim of burglary.
Where should you not hide your valuables?
Avoid hiding valuables in common places, such as under mattresses, inside closets or drawers, or behind pictures. These are often the first places checked by burglars. Investing in a safe that can be secured to a wall or floor and out of sight is best. You can also purchase an affordable small safe with a combination lock or one that works with a key. Place the safe in an inconspicuous spot and lock away valuable possessions for extra security.
How do you make a secret hideout in your room?
Creating a secret hideout in your room can be an exciting project. First, choose the spot where you want to have your hideout and then clear it of any furniture or clutter. You can add curtains around the area for added secrecy and privacy, or even use a bookcase to create a hidden door. Have fun adding decorations and features of your own to make it truly unique. With a bit of creativity, you can create a secret hideout in your room.
Where do people hide things in their house?
People often hide things in houseplant pots, bookshelves, under furniture, inside closets and attics, behind paintings or photographs, in drawers or cupboards, and even inside appliances. Some people also use hollowed out furniture pieces to store secret items. Ultimately the possibilities are endless; it all depends on the individual's creativity.
Does a hidden room add value to your home?
Yes, a hidden room can add tremendous value to your home. It adds an element of surprise and privacy that many buyers appreciate, as well as being unique and potentially increasing the property's square footage. They can be used for all sorts of purposes such as storage, a children's den or even an office. A hidden room can also add a sense of luxury and help to differentiate your home from others on the market. Ultimately, it can be a great asset for potential buyers.
Related DIY Projects and Ideas
Wall Storage & Organization Ideas: Check out these great wall storage and organization ideas for small spaces. You'll find many clever solutions that utilize different materials and styles to help you organize.
Bathroom Storage Ideas: Here you will find easy DIY bathroom storage ideas that will help you create a clutter-free and organized space. From shelves and baskets to toilet paper holders, your bathroom will be much more organized.
Garage Storage Ideas: Find affordable DIY garage storage ideas that are easy to put together and can be constructed with common household items. These storage ideas will help you get your garage organized and looking nice.
Makeup Organizer/Storage Ideas: Do you have a makeup collection that's out of control? These simple DIY organizers and storage solutions will help you get your makeup and cosmetics organized.
DVD Storage Ideas: Explore these DIY DVD storage ideas that will help you to organize your DVD collection more efficiently and make it easy for you to find any DVD when needed.
Toy Storage Ideas: Storage is key to keeping a clean, uncluttered room. Find some best toy storage solutions that can fit into any child's room.
Office Organization Ideas: Get your office in order with these cool DIY office organization ideas. Organize your desk, cubicle, and more with projects that make sense for your space.
Conclusion:
Whatever your reasons may be for keeping your stuff well stored and hidden, these 20 amazing hidden storage ideas are all up for them. Be it keeping them away from strangers poking their noses in it or keeping them safe from tress passers or burglars, or managing the home décor clutter-free, these are all taken care of here with these hidden storage spots!