I know that to some people, the word wallpaper is like using a four-letter word.  They may have stripped it off the walls when they bought a home, or they may have installed some traditional wallpaper several years back and had a nightmare of an experience.  Oh, but how times have changed. Thanks to a few advancements in print and adhesive technologies, you can now get super cute and trendy peel and stick removable wallpaper for any room in your house.
The greatest thing about peel and stick wallpaper is that it installs with no mess and can be removed without leaving a trace.  So once you are ready for a new look, you can peel it off your wall, and you are prepared for whatever comes next.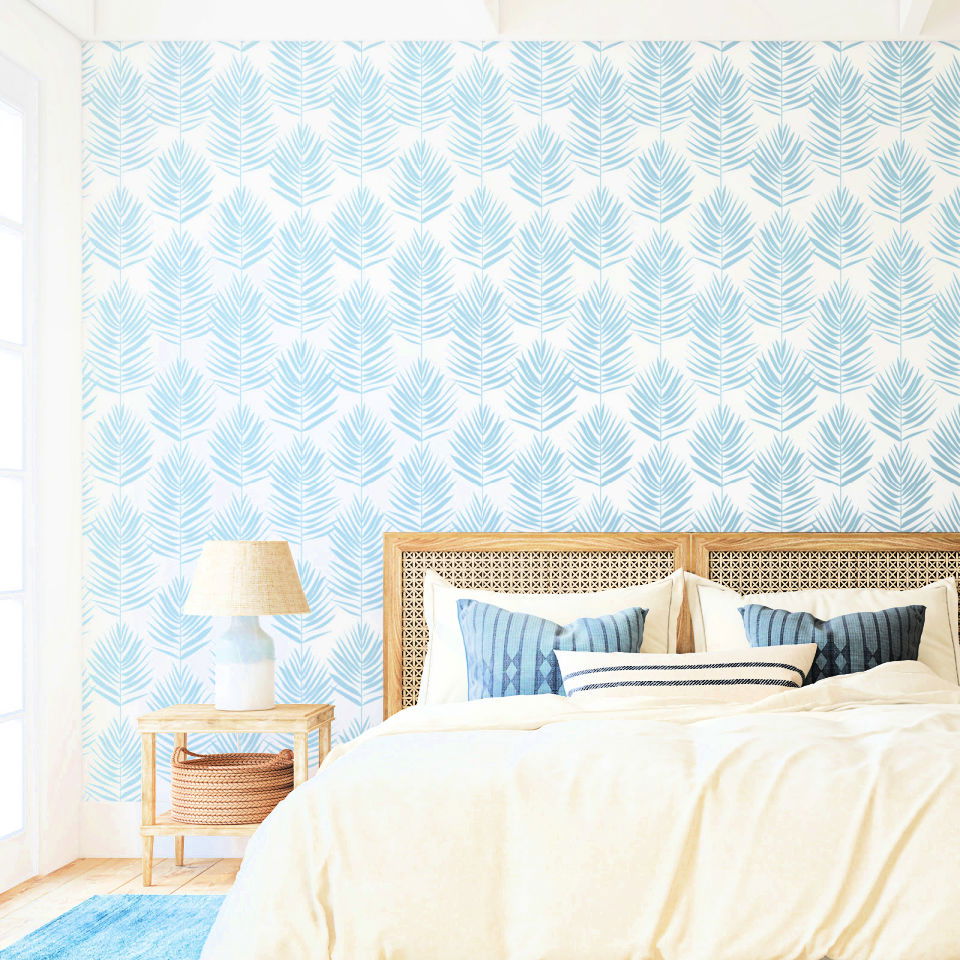 Six Ways Can You Incorporate Peel and Stick Removable Wallpaper Into Your Home Projects
Use It On Your Walls To Set The Tone In Any Room
Wallpaper can come in almost any color as well as it can have any pattern.  So unlike a painted wall, you can add a modern print or even a mural to give your room a real statement piece.  The wallpaper creates the vibe and sets the tone for the look you had hoped for a little easier.  So no matter if you are going for an elegant chic style of a more fun tropical vibe, you will be able to get a great start by picking the right wallpaper for the room.
Add Wallpaper To Your Ceilings
You don't have to stick with wallpaper for walls or even put wallpaper on your walls.  Adding the peel and stick wallpaper to your ceilings can add color and texture to a room.  Adding a design or a pattern to your ceiling gives your home something unique and can be a great accent to tie the whole room together.
Kitchen Backsplash Has Never Been So Easy.
Peel and stick wallpaper can also make a great addition to your kitchen.  Create a colorful and fun backsplash that can be installed in a matter of minutes. Make sure you choose a vinyl style material for easy cleaning of food and grease splashes.  This way, your walls will look new for years to come.
Add A Little Flair To Cabinets And Entertainment Centers
Even though it is called wallpaper, you don't have to settle for just walls, thanks to peel and stick technology.  Adding some flair to the back of your entertainment center to make it really pop just became a quick and easy project.  You can also line the inside of your entertainment drawers to give a clean, smooth service as well as a fun look each time you look inside.
Breath New Life Into Old Dressers And End Tables
You can also spruce up the tops of dressers, end tables, and craft tables almost instantly.  So instead of sanding down the furniture you just got from the thrift store, give it a colorful new look. The greatest thing about removable wallpaper is that once you are tired of a look, you can simply peel back the wallpaper, and it will come right off without hurting the surface of wherever the wallpaper was applied.
Take Your Staircase Up A Notch
When you walk into a home, a staircase is one of the first things you see.  Many times it is a focal point of the house.  So why not set your home apart with some color and style?  Wallpaper can be added to each stair's riser to give you one more thing to love about the beautiful staircase.
Take Your Doors To Another Dimension
There are several companies that specialize in wallpaper just for your doors.  You can make it look like your door is an old iconic phone booth or a walkway to a tropical destination, or even a door to another dimension.  There are many different designs you can choose from, so go as extreme as you would like or as simple but adding a design to your door can add some much-needed character.
So no matter what you decide to do, I hope you can see how versatile peel and stick removable wallpaper is. Feel free to put it in your thinking cap as there are many different ways you use it, and with any home renovation, the only real limit is your imagination.