As we embrace a brand new decade and leave the incredibly challenging year of 2020 in the past, we can't think of anything better than giving your bedroom a modern makeover. Unlike most other spaces in the home, the bedroom is somewhere that you will spend 30% of your time each day. It is also one of the most personal rooms in the home where you can truly channel your inner creativity and vision when it comes to your interior design preferences. In today's article, we have a look at 7 bedroom trends that are predicted to take the year by storm, so read on to find out more!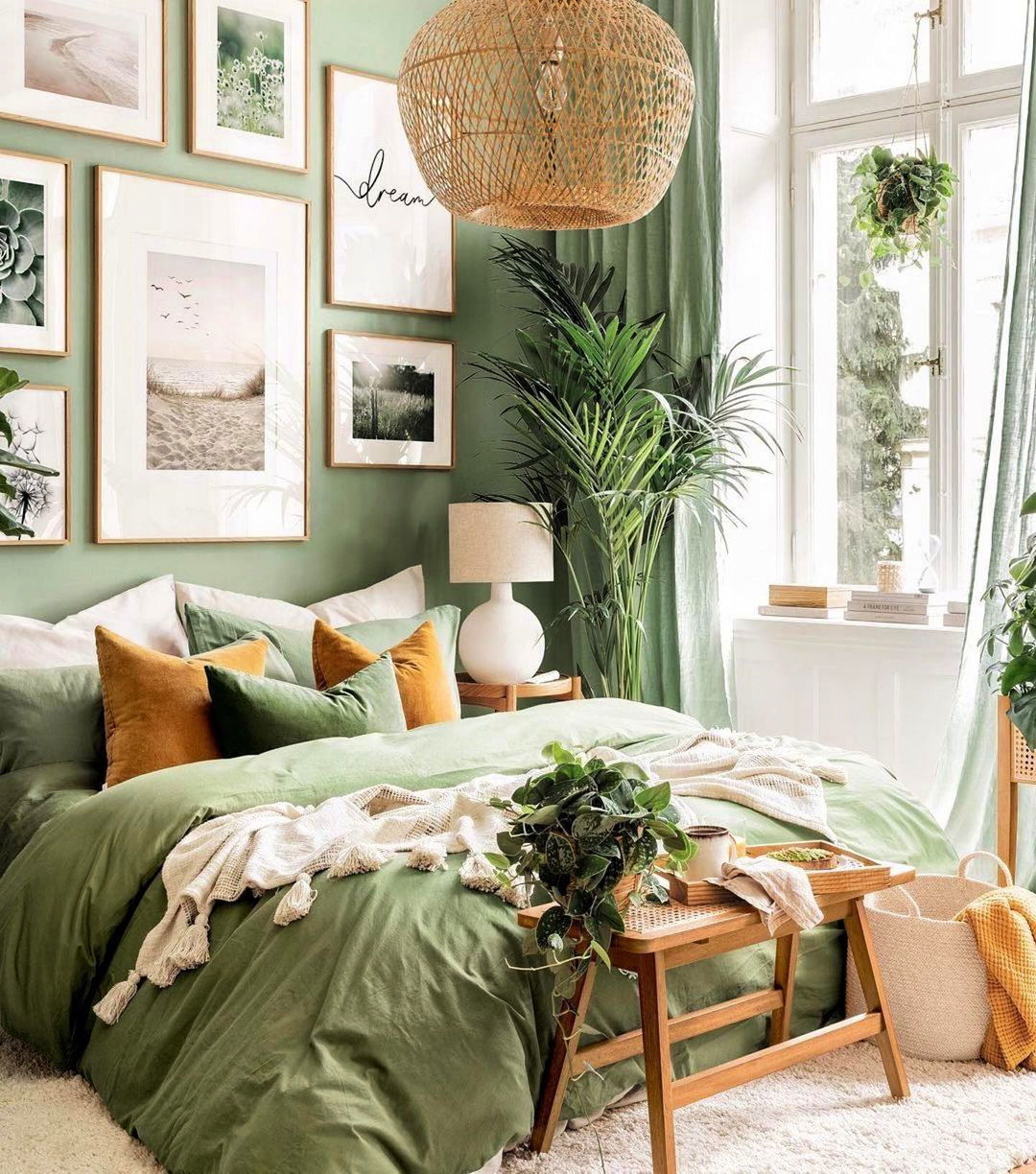 1) Out With The Blinds & In With The Curtains
In 2021, we're saying goodbye to boring and sterile-looking blinds and re-embracing the beauty and regality of bedroom curtains. Unlike a few years ago, blackout curtains are now available in a wide variety of colours, allowing you to add a splash of colour to your room whilst still keeping the room dark during the night time when you need your beauty sleep. You could even opt for patterned curtains if you're someone who loves prints, colours, and all things eclectic. The options are endless with curtains, so knock yourself out and spice up your bedroom aesthetic with a pop of color and a splash of funky patterns!
2) Upholstered Headboards
Aside from a quality mattress, the next most important component of any good bed is a quality headboard. This is where style meets substance with 2021's latest bedroom trend — upholstered headboards. On top of providing added levels of comfort and cushioning, upholstered headboards are capable of instantly enhancing your bedroom space and adding a big serving of modern chich to your overall room aesthetic. Upholstered headboards come in a myriad of textures, fabrics, colours, and materials, so don't be afraid to experiment and make a bold statement.
3) A Touch Of Green
As we enter 2021, many countries are still observing strict lockdown rules which have seen more people than ever before spending their time indoors with friends and family. This is why 2021 is the perfect opportunity for you to add a touch of green to your bedroom in a bid to bring a little of the outdoors, indoors. Embracing colors such as greens, yellows and browns are a great way to add a touch of "nature" to your bedroom. Of course, don't forget to embrace indoor plants and decorations to add not just style but also a sense of peace, calm, and serenity to the most important room in your home.
4) Hanging Pendant Lights
The next trend that is set to take off in 2021 is hanging pendant lights. For those who are unfamiliar with pendant lights, they are basically light fixtures that are mounted to the ceiling and hanging down from on a rod or chain. Often saved for spaces such as the kitchen or lounge area, pendant lights are now all the rage when it comes to bedroom interiors. These lights are the perfect replacement for nightstands and are so much more aesthetically pleasing than regular down lighting. Hanging pendants are also the perfect complement to your headboard or feature wall and are a great way to add a touch of elegance and cohesiveness to any bedroom.
5) Ergonomics and Functionality
While the bedroom is meant for mainly sleeping, we are aware that many people also utilize the bedroom for a number of other activities such as study, work, or play. This is why ensuring that the bedroom remains as functional as possible in its design is key. This is where furniture and ergonomics come into play — built-in structures such as drawers, floating shelves or tables and wardrobes are widely used in making the bedroom as functional as it is stylish.
6) Woods and Whites
If you're struggling to choose the perfect colour scheme for your bedroom makeover, you can always count on the timeless wood and whites trend that will never go wrong. For those who have yet to embrace this look, we urge you to hop on the trend as soon as you can!  A bedroom that features wooden floorboards, furniture and white furnishing coupled with a few pops of colour in the form of colorful accessories and accents is the perfect way to create a modern and relaxing sleeping space that is sure to stay in trend for yours to come.
7) Keep It Soft And Cozy
It goes without saying that keeping your bedroom as comfortable as possible is everyone's dream. Soft, cozy linens, textures, and beddings are the perfect way to guarantee yourself a fantastic night of sleep, night after night after night. It's already been a major bedroom decorating trend for a few years, and it's not going anywhere in 2021. When it comes to styling your bedroom, keep it soft, keep it cosy, and keep it warm. Some popular options are 100% Flax linen sheets, woolen throw blankets, and soft, shaggy rugs. Transform your bedroom into the most luxurious, welcoming space with the help of cozy fabrics and textures.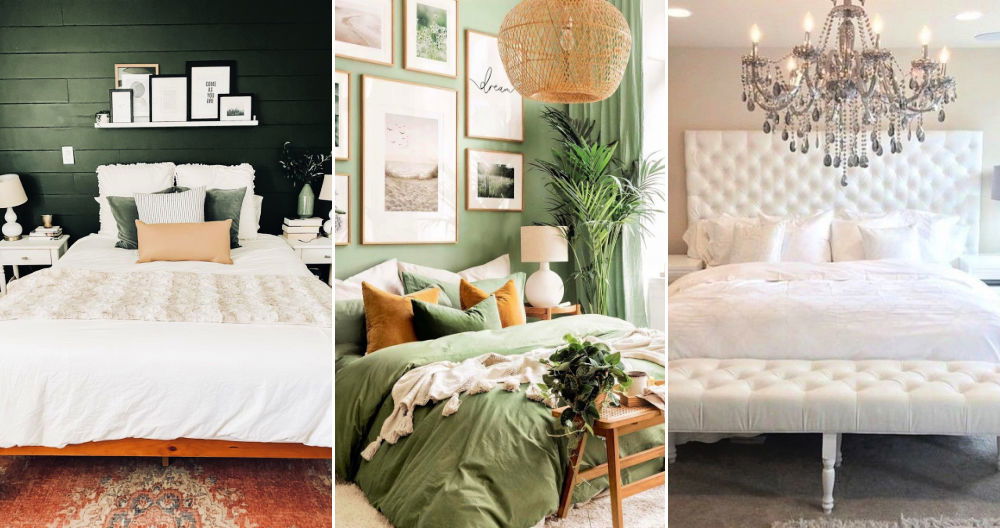 And there you have it – 7 of the hottest bedroom trends that perfectly blend together practicality, style, and comfort. We hope that this article has inspired you to give your bedroom a modern 2021 makeover…you certainly deserve it!